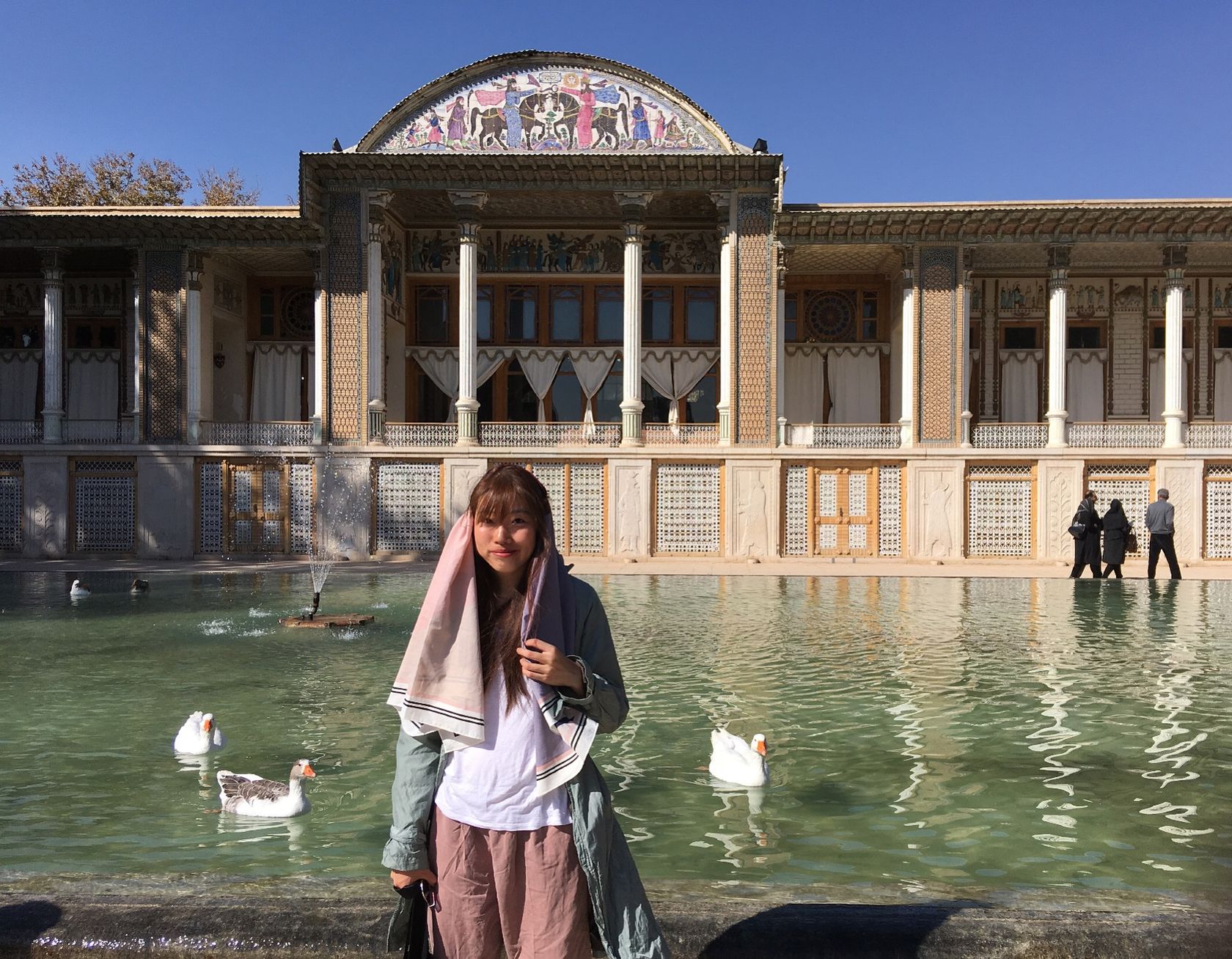 They say Shiraz is a city of poetry and "the garden of Iran". You can find many persian gardens in the city, the famous one being Eram garden, which literally means the garden of paradise. Eram garden is famous for its variety of trees (the largest collection of the whole Middle East). But today I'm going to show you another one called Afif-Abad Garden.
This oldest garden in Shiraz is built during Pahlavi period. The garden and house in the middle used to be owned by the Ghavami family and to be used as a palace and recreational place back in time. Affif-Abad garden is a typical example of Persian garden.
Persian gardens are the imporatant part of Persian history of architecture and culture. It has further influenced gardens in many other regions during the Persian empire, from Andalusia, Moorish to India, etc. Being the prosperous and glorous capital of the empire for a very long time, Shiraz was famous for its beautiful and huge gardens. Normally the gardens are featured with the emerald green pool and an area called Boneh-Gah with many trees (especially the orange, maple and plane trees) planted.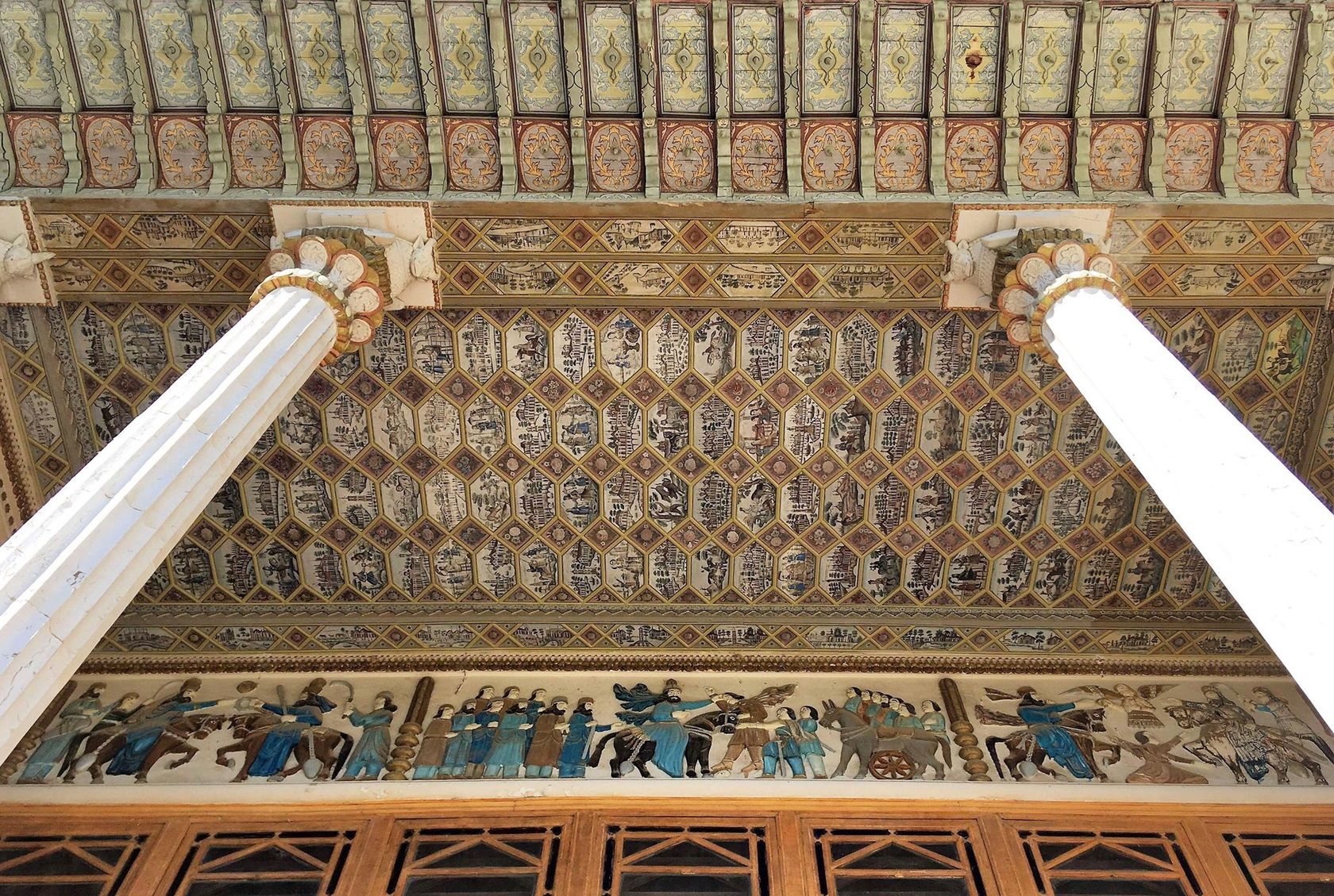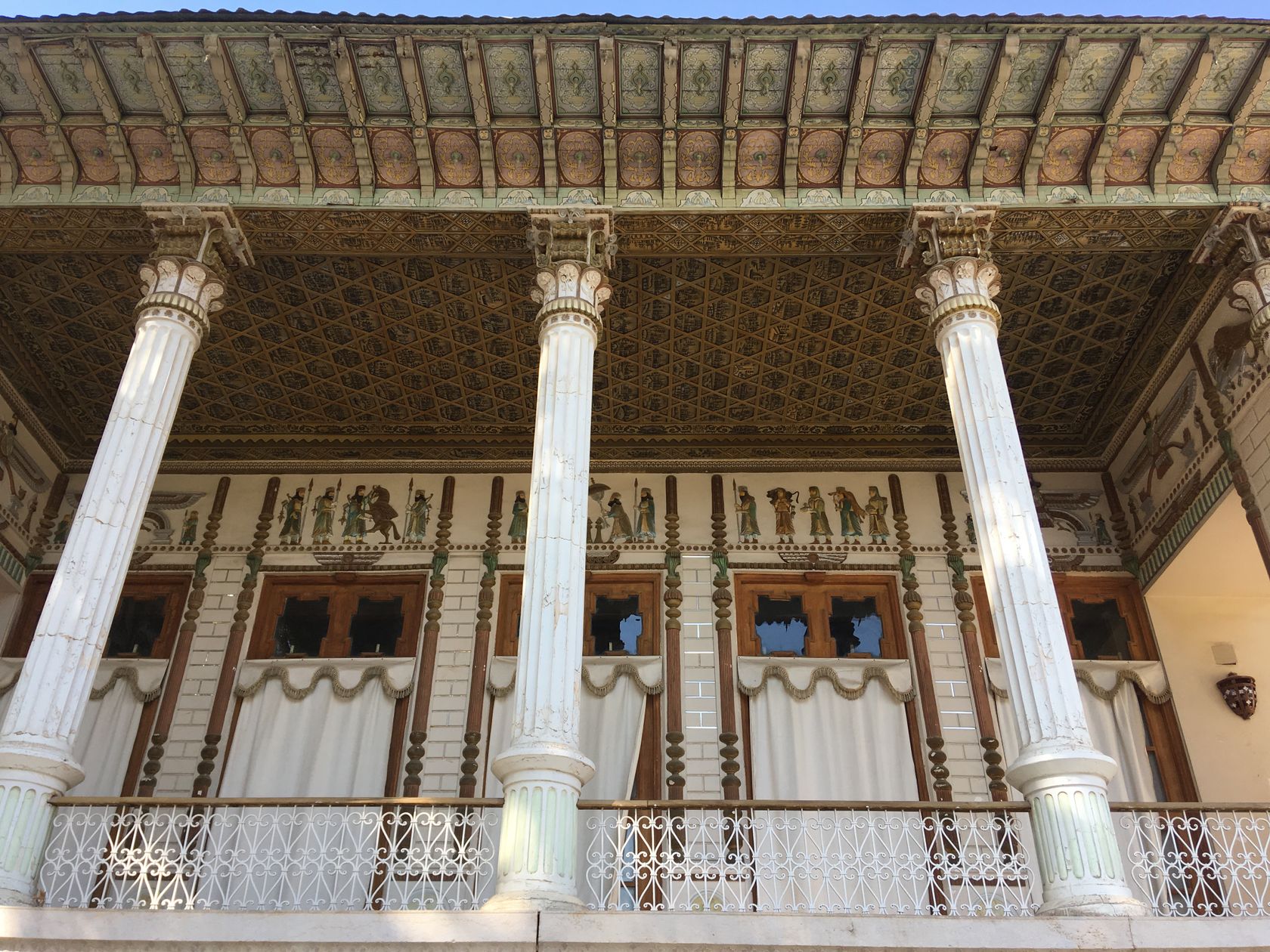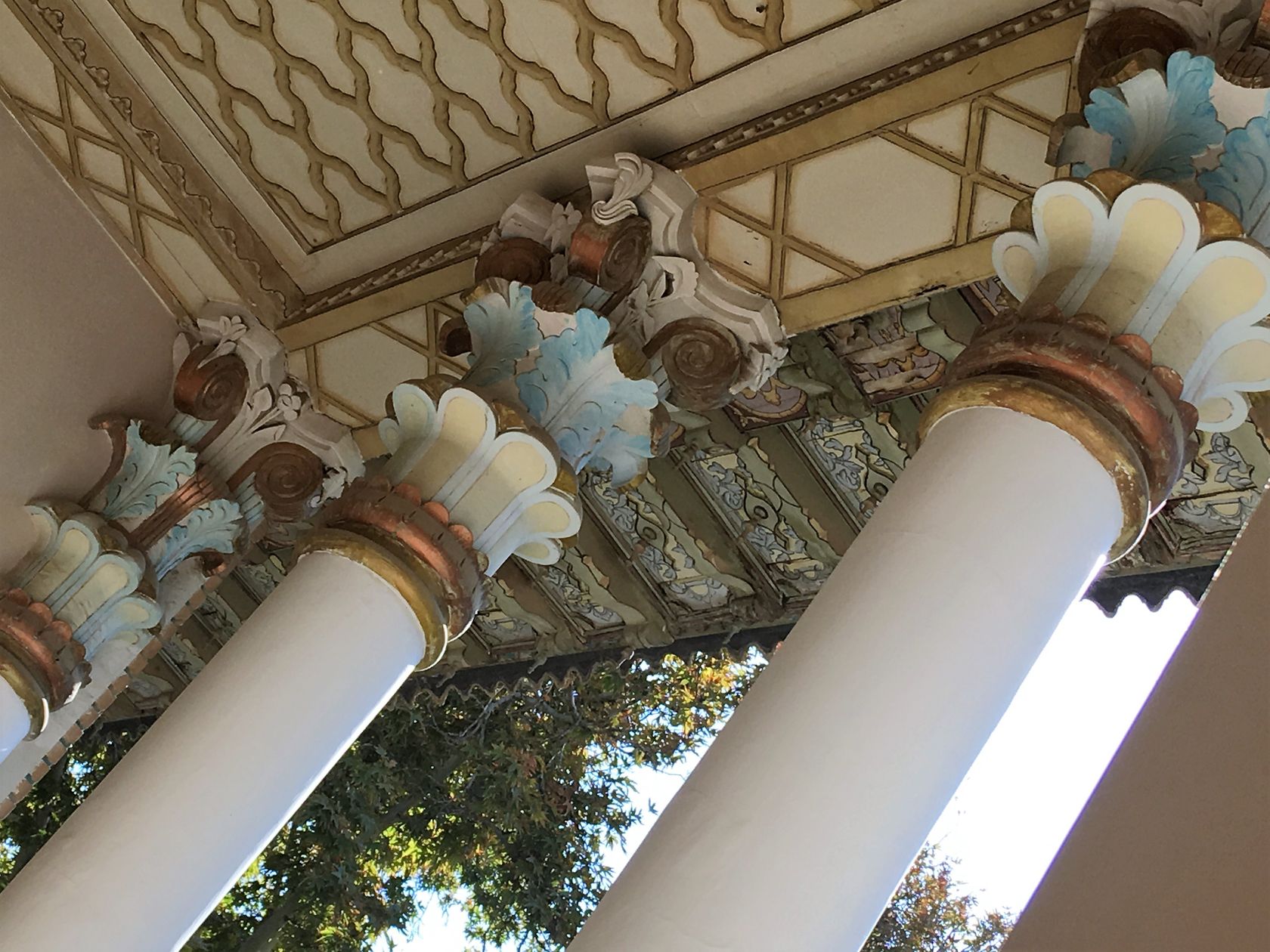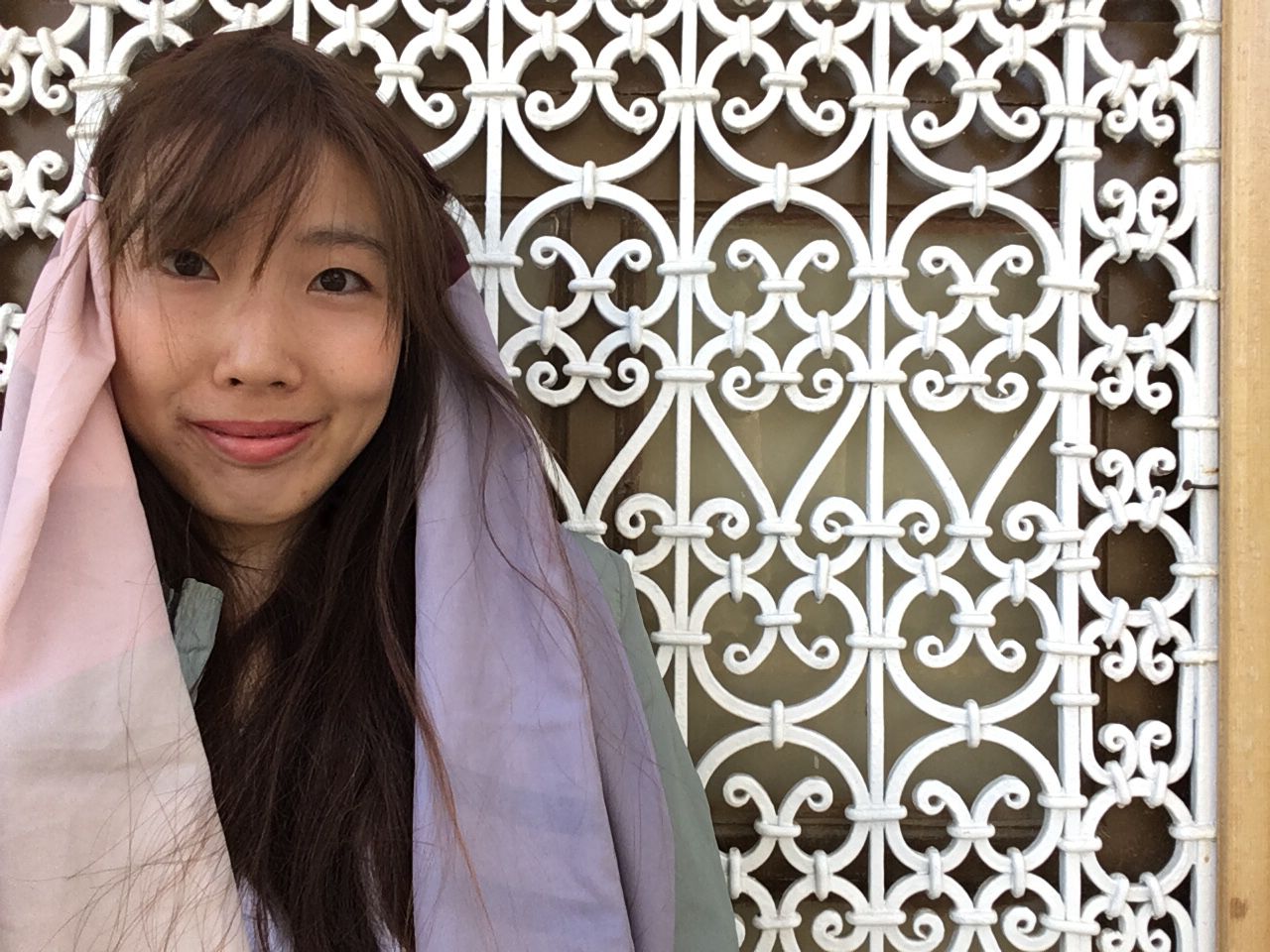 If you noticed that those colomns look quite familiar, you are right. They are designed in a similar way as those in Persepolis.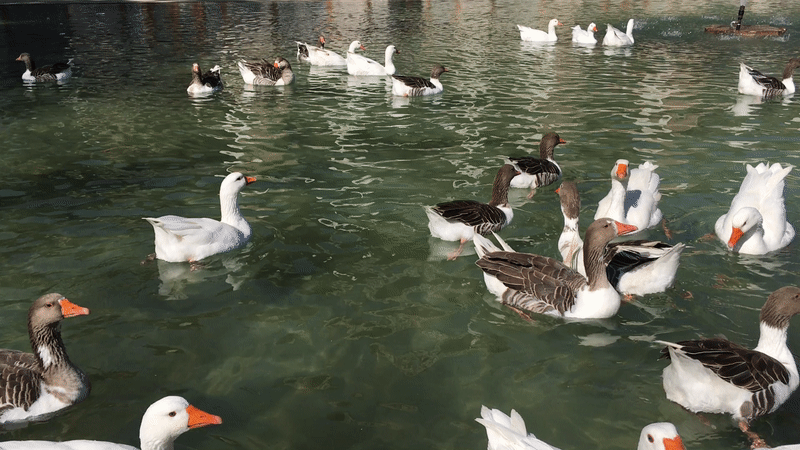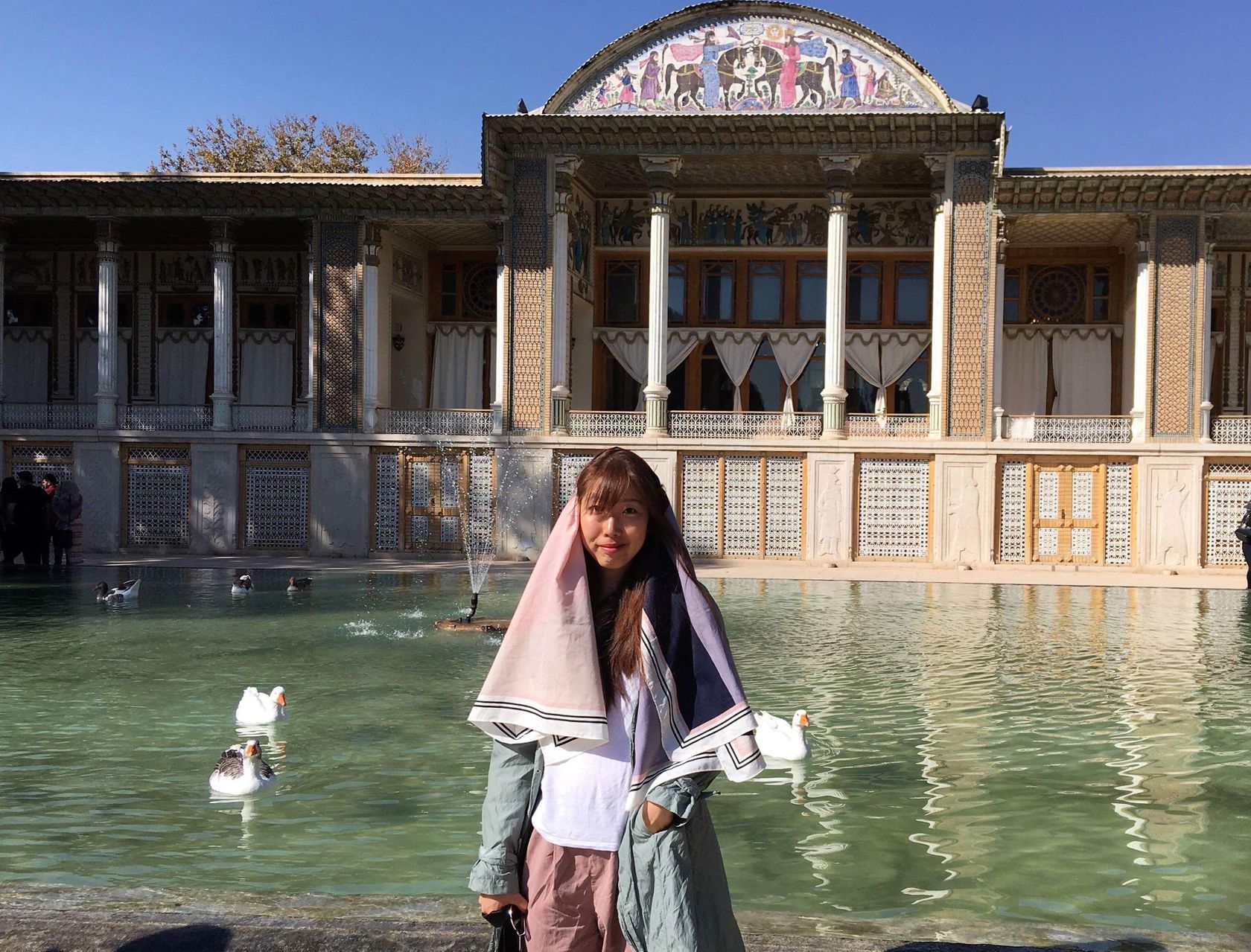 There were many geese and ducks swimming in the pool.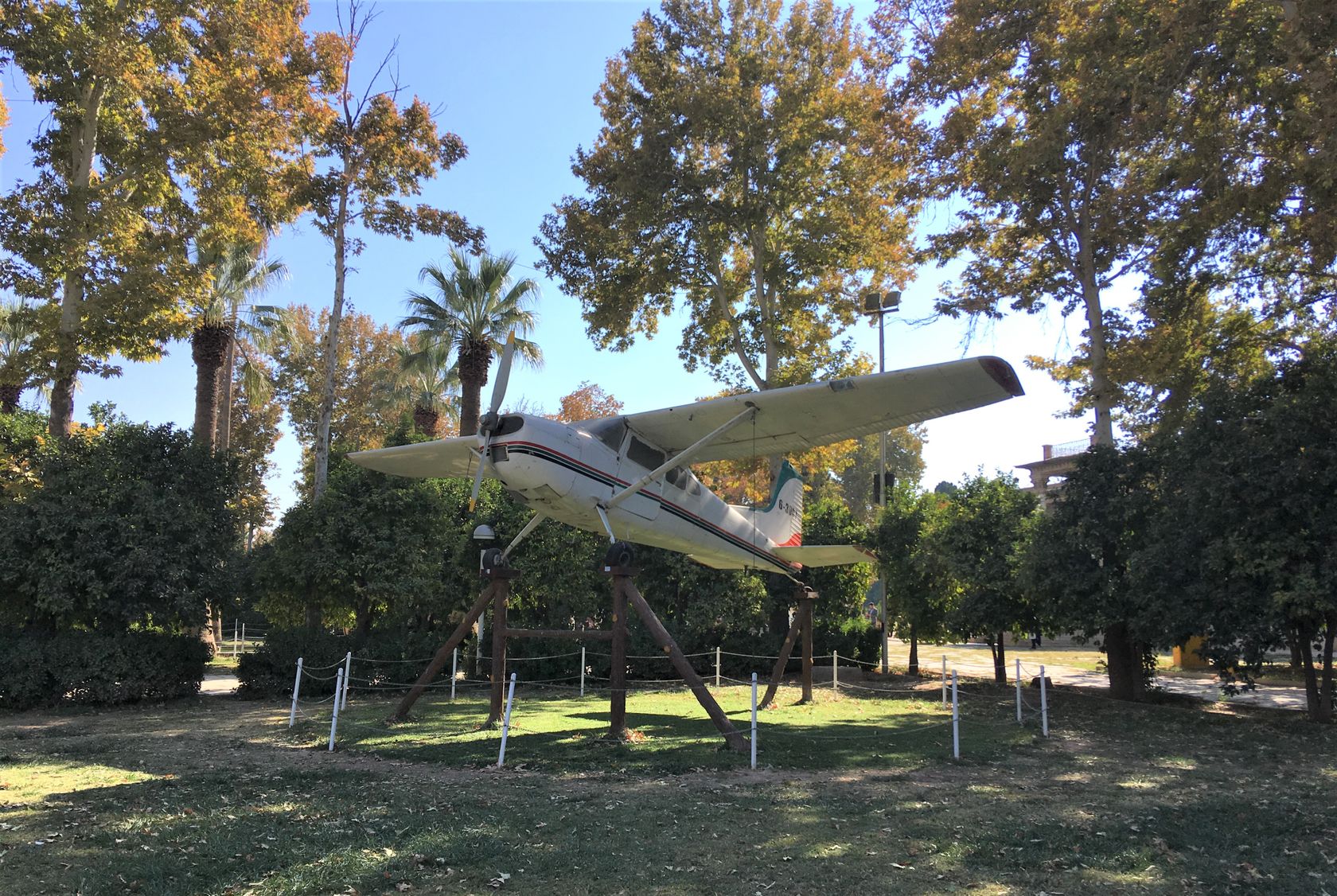 Since 1991, Afif-Abad Garden turned into the second and largest weapon museum in Iran, which attracts many visitors to come here. But the reason I was there was mainly trying to find a piece of a temperary architecture work near the garden. After I discovered that it was already removed so I decided to take a look at the garden and the museum. For some reason, I didn't make it though because they somehow decided to close it 30 minutes after I entered. It was a pity because I heard the museum has many valuable weapons during diffirent times of Persian empire.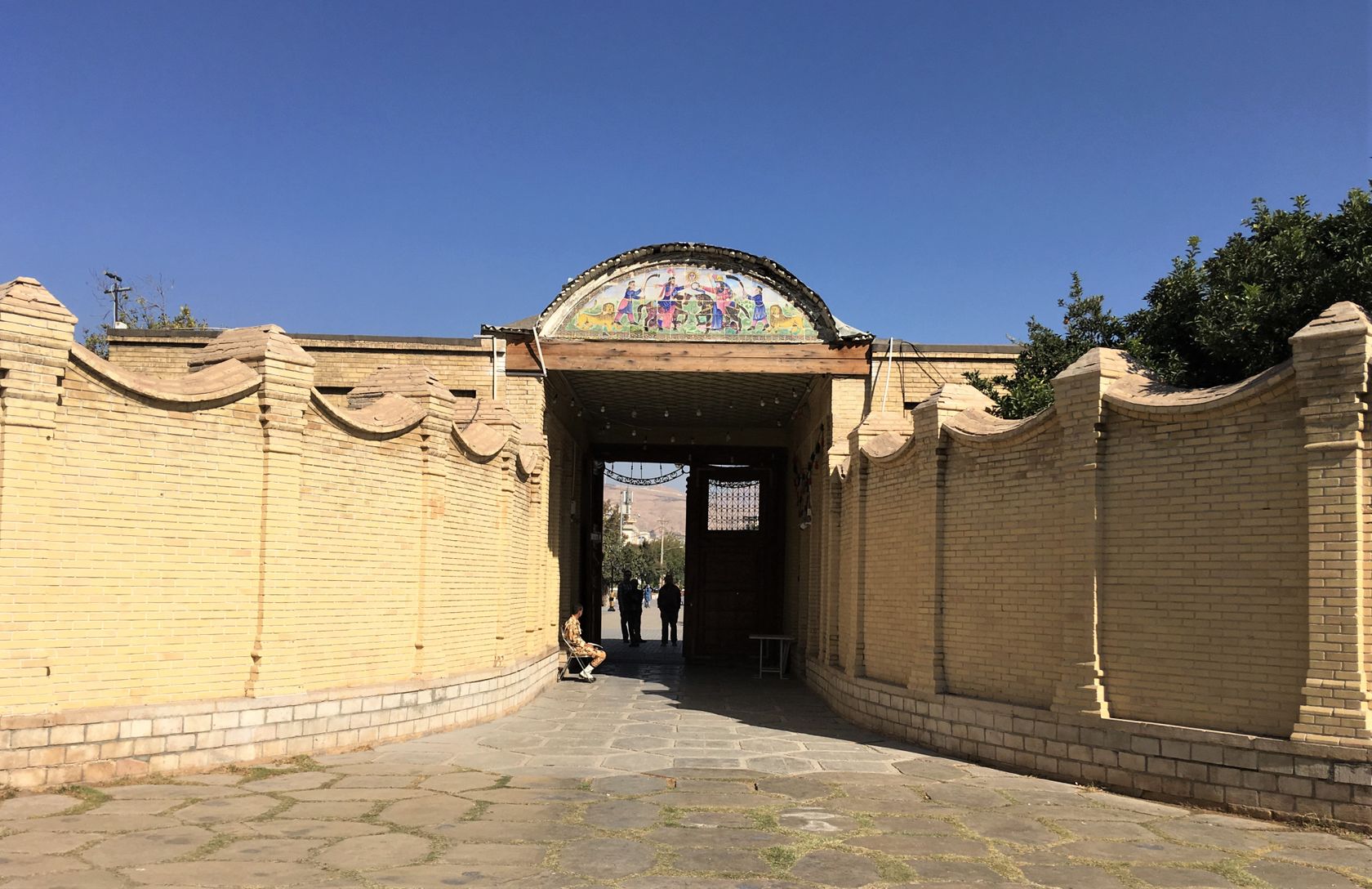 At least the garden itself was nice. I'm sure the museum would be epic, maybe another time in Shiraz.

在我去伊朗旅行之前,别人跟我提到伊朗,我脑海里就浮现一种土黄土黄的沙漠景观。而去过伊朗以后,如果你问我伊朗什么样,也真的是土黄土黄的,而且很干。伊斯法罕的河都干枯,都可以在河床上散步的那种。后来在去设拉子的路上遇到一个当地姑娘跟我说设拉子有很多花园很多水。
设拉子其实也是接近沙漠气候,很干,但由于美丽的波斯花园,算得上是伊朗的绿洲城市,当地人称为花园和诗歌之城。从这些美丽的波斯花园可以看出这个曾经很长一段时间身为波斯首府的城市当年有多么繁华。当时的贵族和帝王在这里建了很多花园,以供休闲娱乐。波斯花园也很有特色,通常有个漂亮的水池,环绕在房子四周有很多各种各样的树。在设拉子最有名的是一个叫做天堂的花园,那里有中东最多的花草树木。然而我去那里的时候手机没有电所有没有拍什么照片。
今天我介绍的这个Affix-Abad花园也很不错,它是设拉子最老的花园,是在Pahlavi时代,帝王用于休闲的地方。1991年以后,这个原本属于Ghavami家族的花园被用作兵器博物馆,对公众开放。这个兵器博物馆很厉害,藏有波斯历史上各个时代的价值连城的宝贝。(加上后来看的珠宝博物馆,不得不惊叹波斯曾经的繁华)。虽然我是没有机会进去这个博物馆看看。因为当天不知道有什么活动,下午两点不到就被赶人闭馆了。所以我还没逛完花园就不得不离开了。有点可惜,因为应该很值得一看呢!
还好花园本身很美,才不枉此行。
(现在我在赫尔辛基机场,开始新的旅行,猜猜我去哪里?)

Written in Helsinki Airport. Guess where I'm heading to? See you soon!
Feel free to follow @joythewanderer