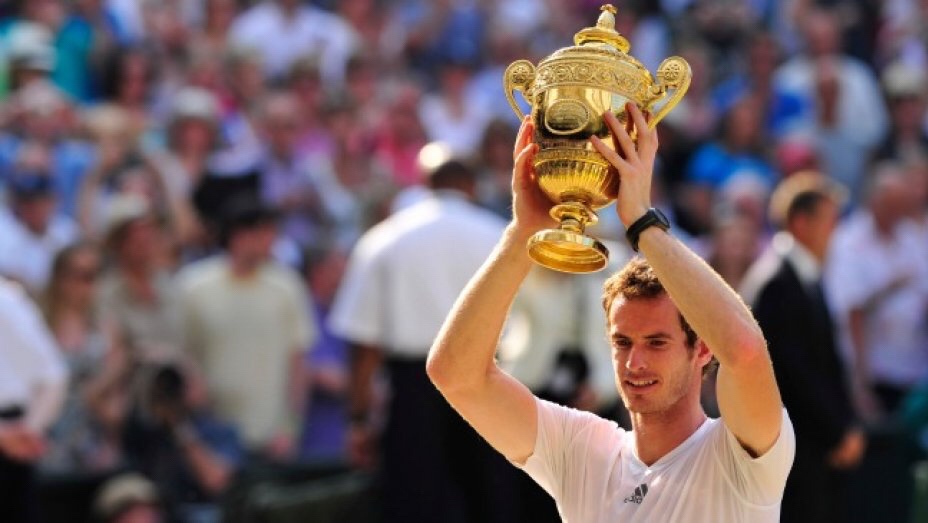 The other day Andy Murray announced his retirement this year, probably in Wimbledom where he has had the most success, 2 slam titles.
I haven't been watching tennis for a long time. 10 year back when I was still in middle school, I watched so many tennis matches (ok, now you know my age).
I was living in China and I could stay up very late for some important tournaments such as Wimbledom, etc. I remember sometimes I slept during the exams or classes because of that.
Andy Murray was one of my favorite tennis players. Later I went a couple of time to Shanghai Masters (was back then the ATP final) to see him and other players.
Back then I really hoped that one day I could go to watch tournaments such as Wimbledom, Roland Garros, etc. Now I live so close to those tournaments but I already lost my interest in tennis matches somehow, except I really want to kill some time. Maybe my life wasn't as exciting back then, or maybe I'm getting old.
But anyways this Andy Murray announced his retirement. I think maybe this year I'll watch some more tennis and maybe go to Wimbledon if I can have some spare money by then. Australia Open is around the corner.
Do you sometimes watch tennis, Steemians?

前两天听说安迪穆雷今年要退役了。嗯,心情复杂。照理说,我不看网球也很久了,但是想起曾经,10年前吧,我上中学的时候(暴露年龄?)那时候熬夜看的一场场比赛。我到现在都记得07年温布顿费纳决赛,看到凌晨5点?爸妈当时半夜醒来看到我还在激动万分看比赛都惊呆了?,那天上午还有化学还是什么考试,我直接考场睡了起来,考了个几十分也不记得了,反正不及格哈哈?
那场太荡气回肠了,老费一度情绪激动跟主裁吵起来,最后还是赢了。我其实从来不是穆雷的粉,我比较是老费的粉,还有一些其他人,我博爱。但是安迪我还是挺喜欢的,记得后来去了几次上海大师赛看现场,当时觉得太开心了,那时候开心真容易啊!
记得安迪人很高,嗯还蛮帅的当时,诺乐人也很好,还给了签名,不过现在也找不到了。后来一段时间老费低迷的时候我还黑了诺乐一阵…那时我常想要是哪天可以去温布顿或者罗兰加洛斯就好了!
而现在我住的离法国英国都很近,却早就没了热情,可能年纪大了吧。以前一直说哪天老费退役不管在哪里我都会去看吧,现在老费依旧稳坐前三,诺乐也紧随其后,开始了30+新巅峰?而穆雷却要退役??
想想他的职业生涯还是挺悲情?算悲情吗?不管了反正今年币市那么低迷,有空偶尔看看网球比赛吧,澳网就要开始了!你们看网球吗?聊聊吧!