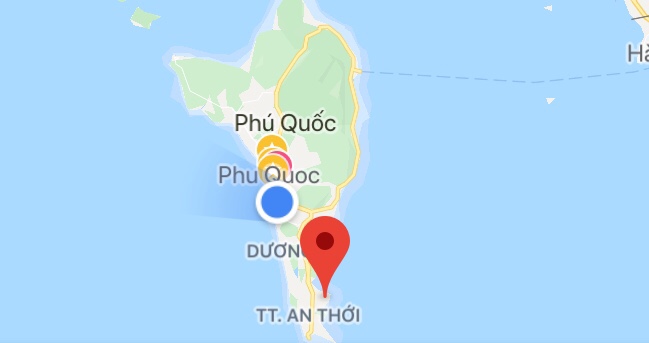 Sao Beach (where the pin is in the map above) is probably the most famous beach in Phu Quoc.
It's in the south of the island, about 15 km from Duong Dong city. If you rent a motorbike, it's easy to reach. But if you are a bit scared to ride motorbike (yea I did motor tour in the mountains last time but I was scared), then you can either take a taxi or hop on hop off bus.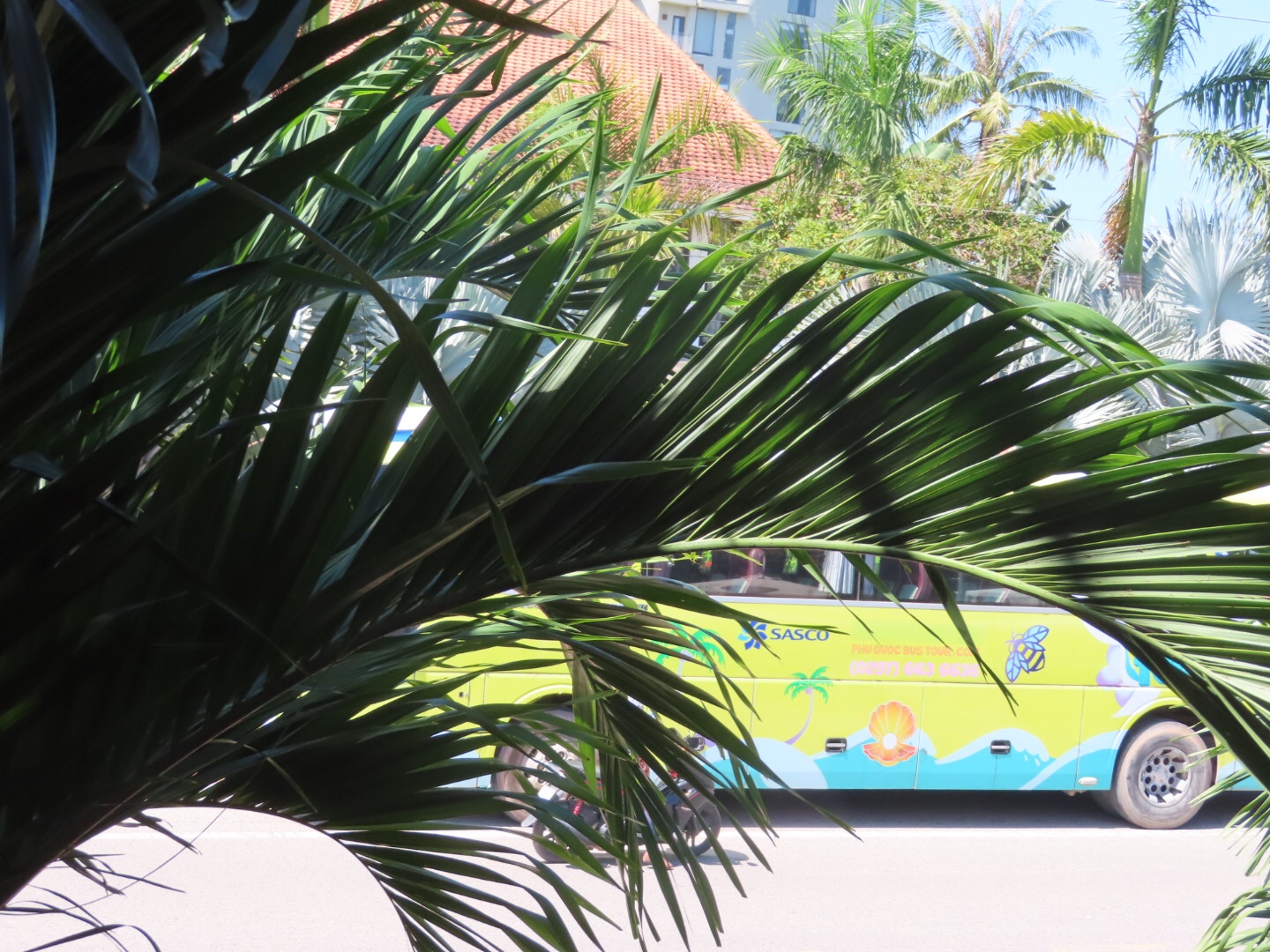 For a solo traveller, Bus is cheaper (140 dong/6 hour) than the taxi (300 dong one way) and feels safer than motor taxi.
This is how the bus looks like, there are a bus touring between the South and Duong Dong city every 40 minutes. But probably most tourists will rent a motor so I saw barely any tourist on the bus.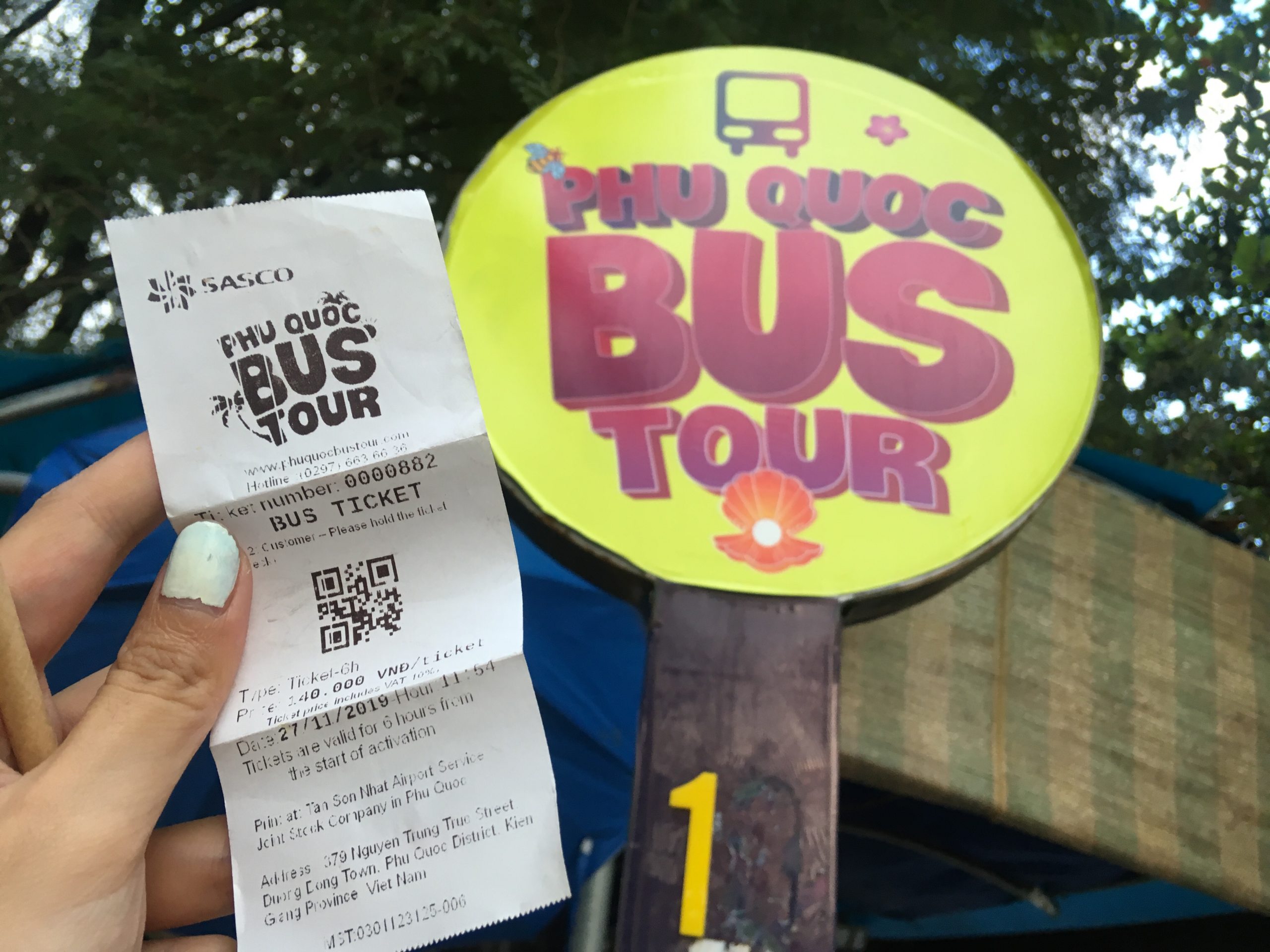 Bus stop at Sao beach is right on the beach.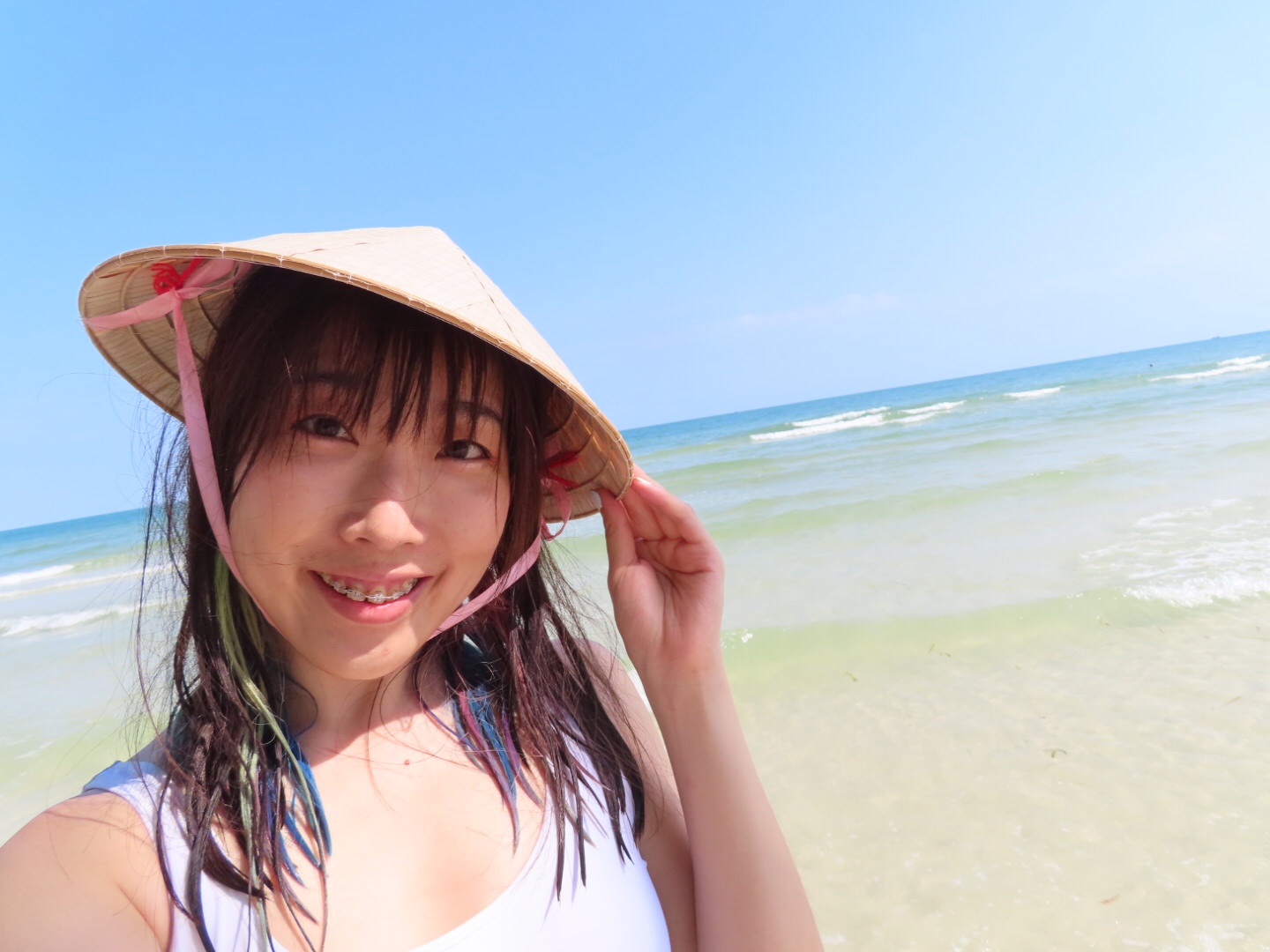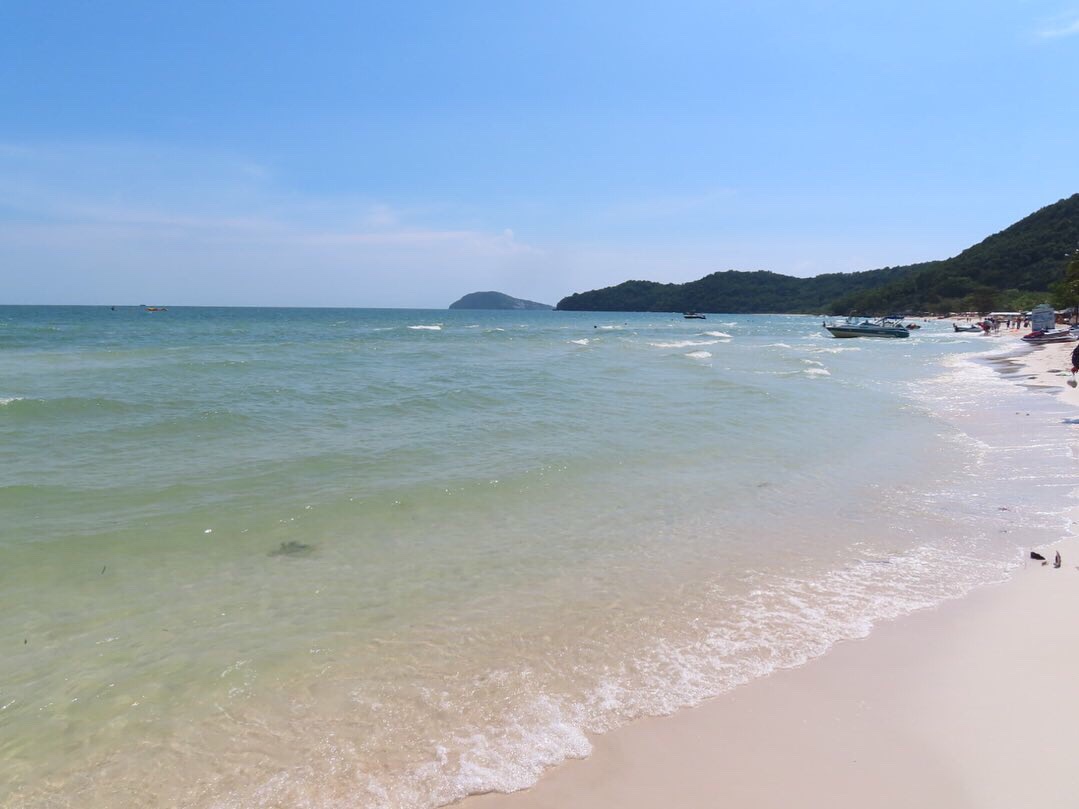 It's the powdery white sand beach. There's a few restaurant and bars, the food wasn't the best and over priced, I understand it's beach priced but at least you can make it a bit tastier...It's Vietnam, at least you can make a nice pho, instead of trying to make a dry pasta to lure some Western tourists? But I guess that's a common problem when a place becomes touristic.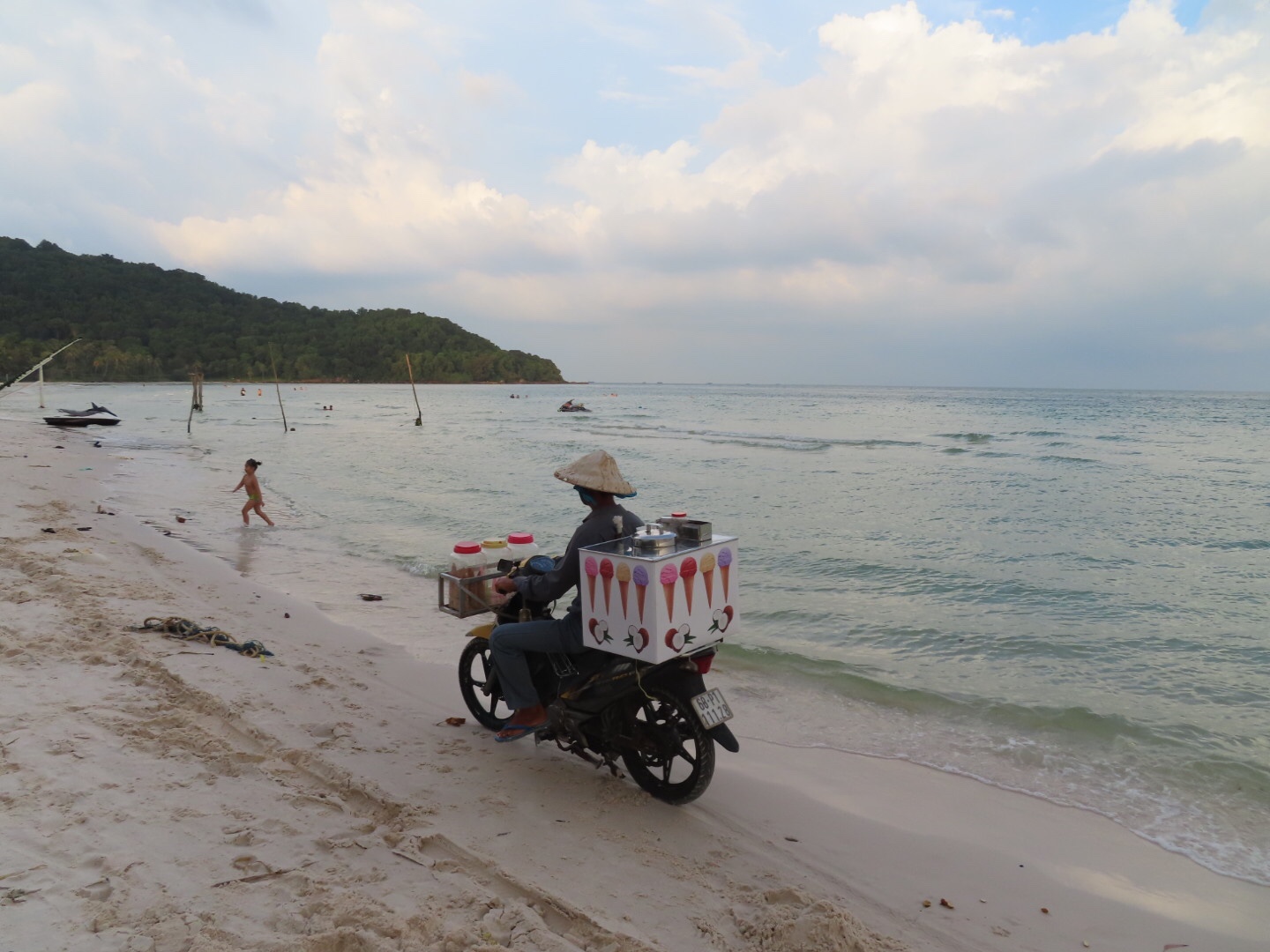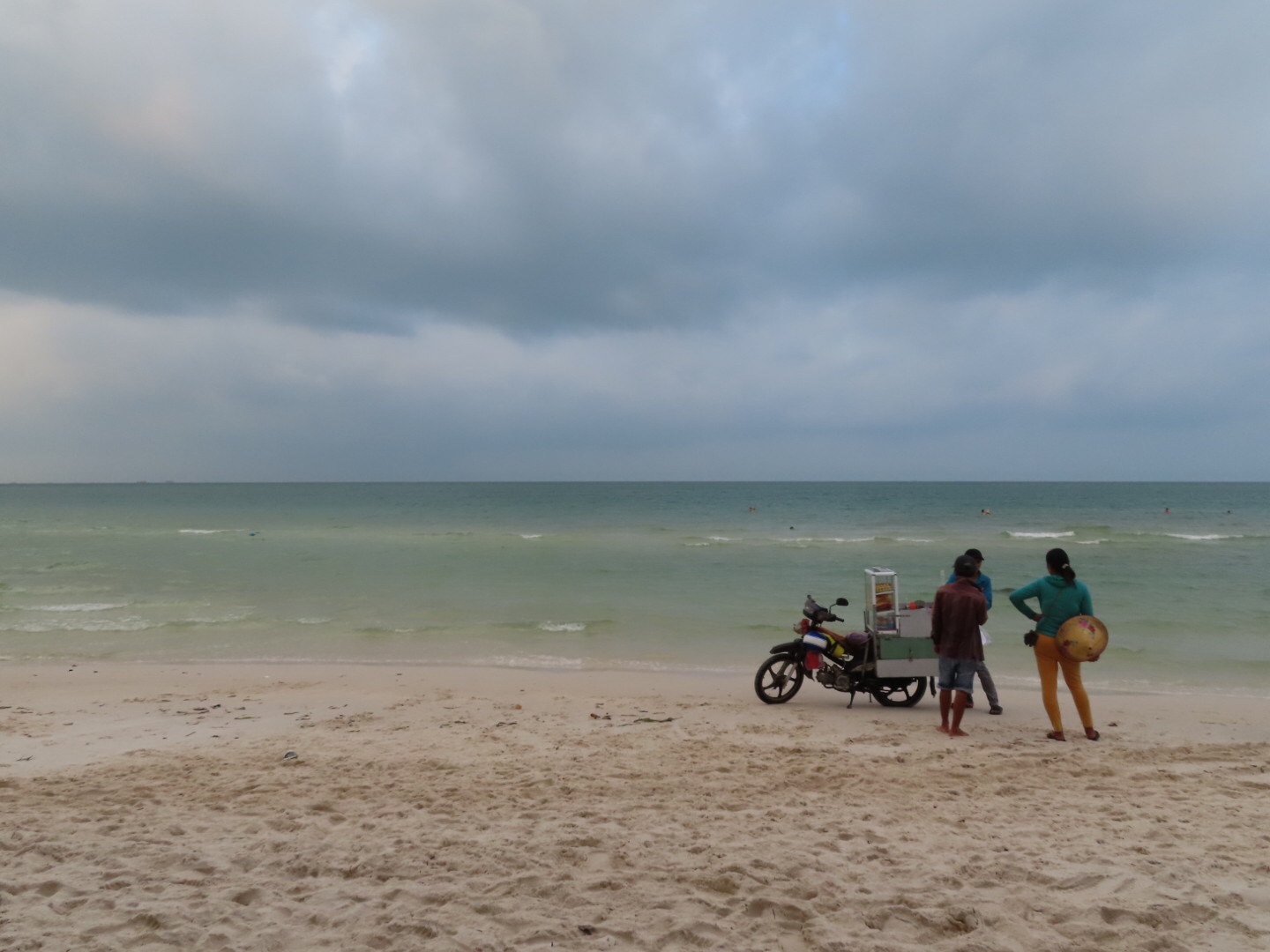 You don't really have to eat in those beach restaurants though, there're ice cream and sandwich/satay men driving around the beach, so you can grab a snack.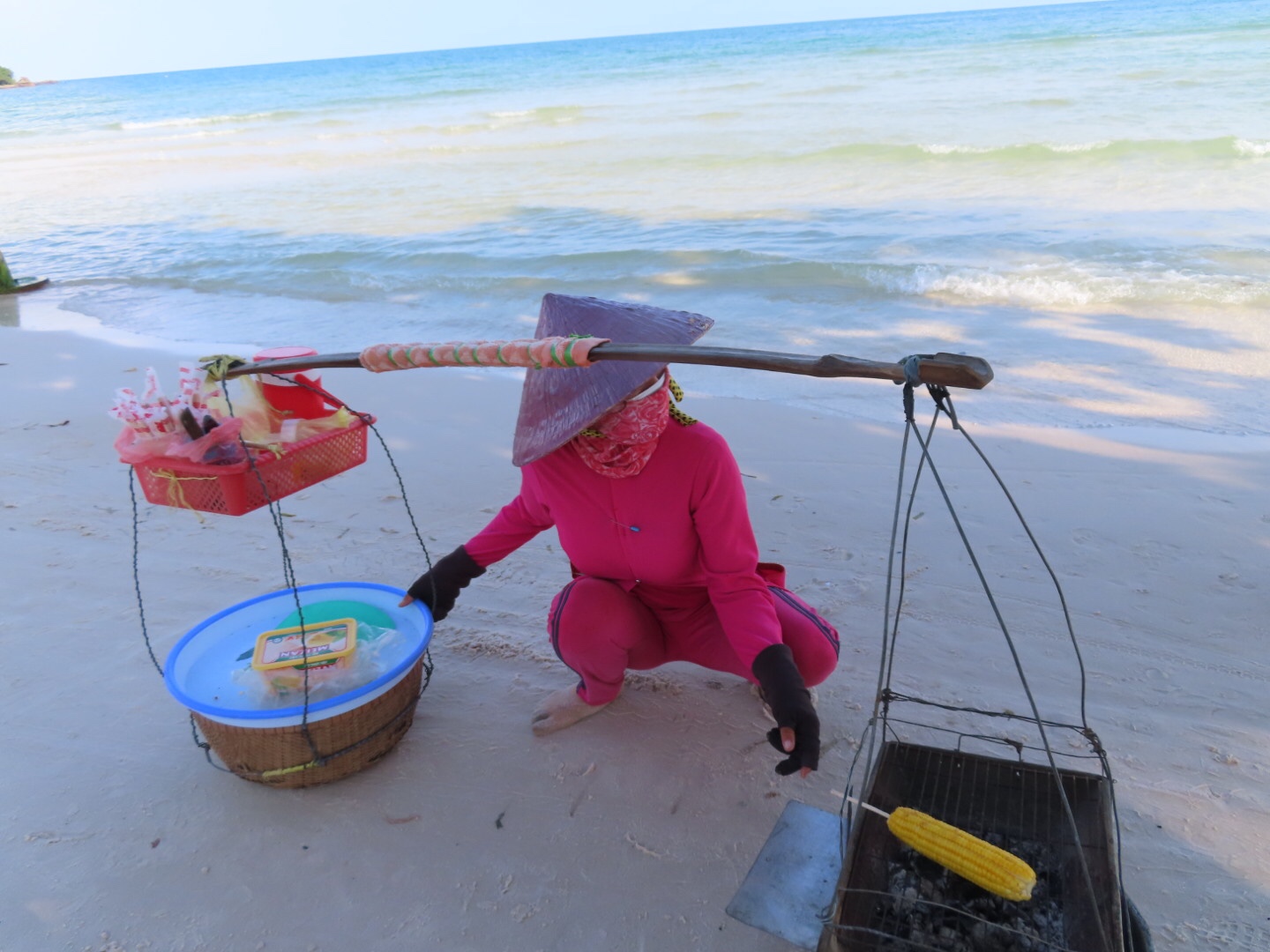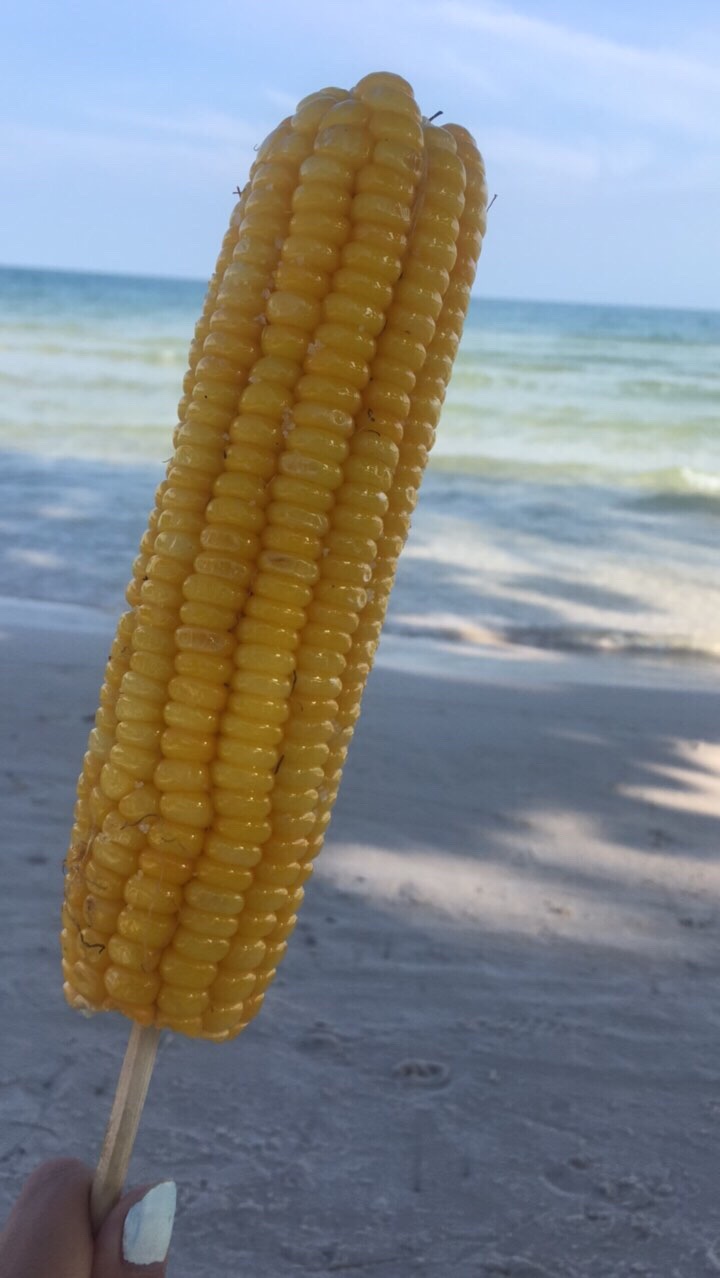 And also the corn lady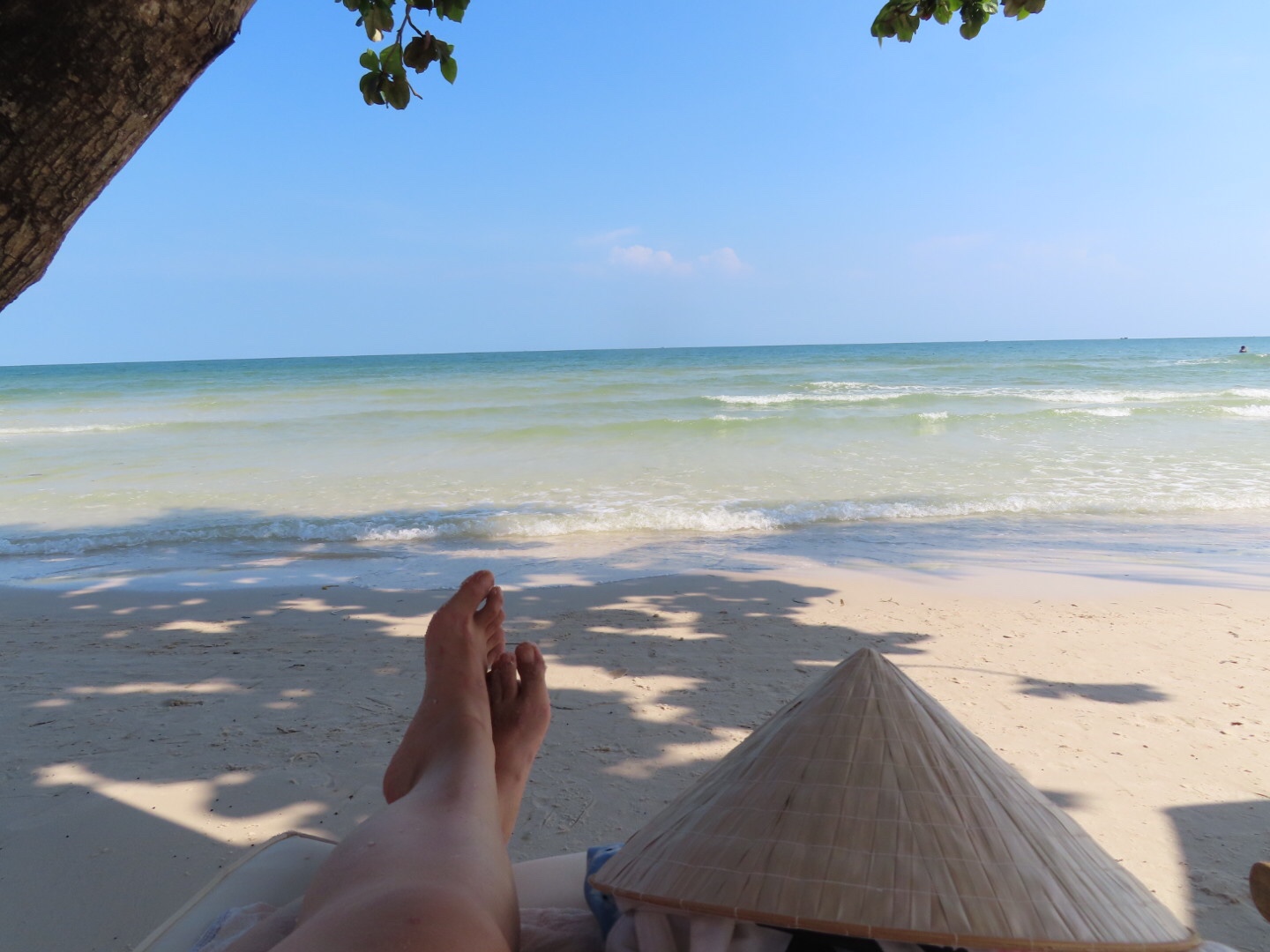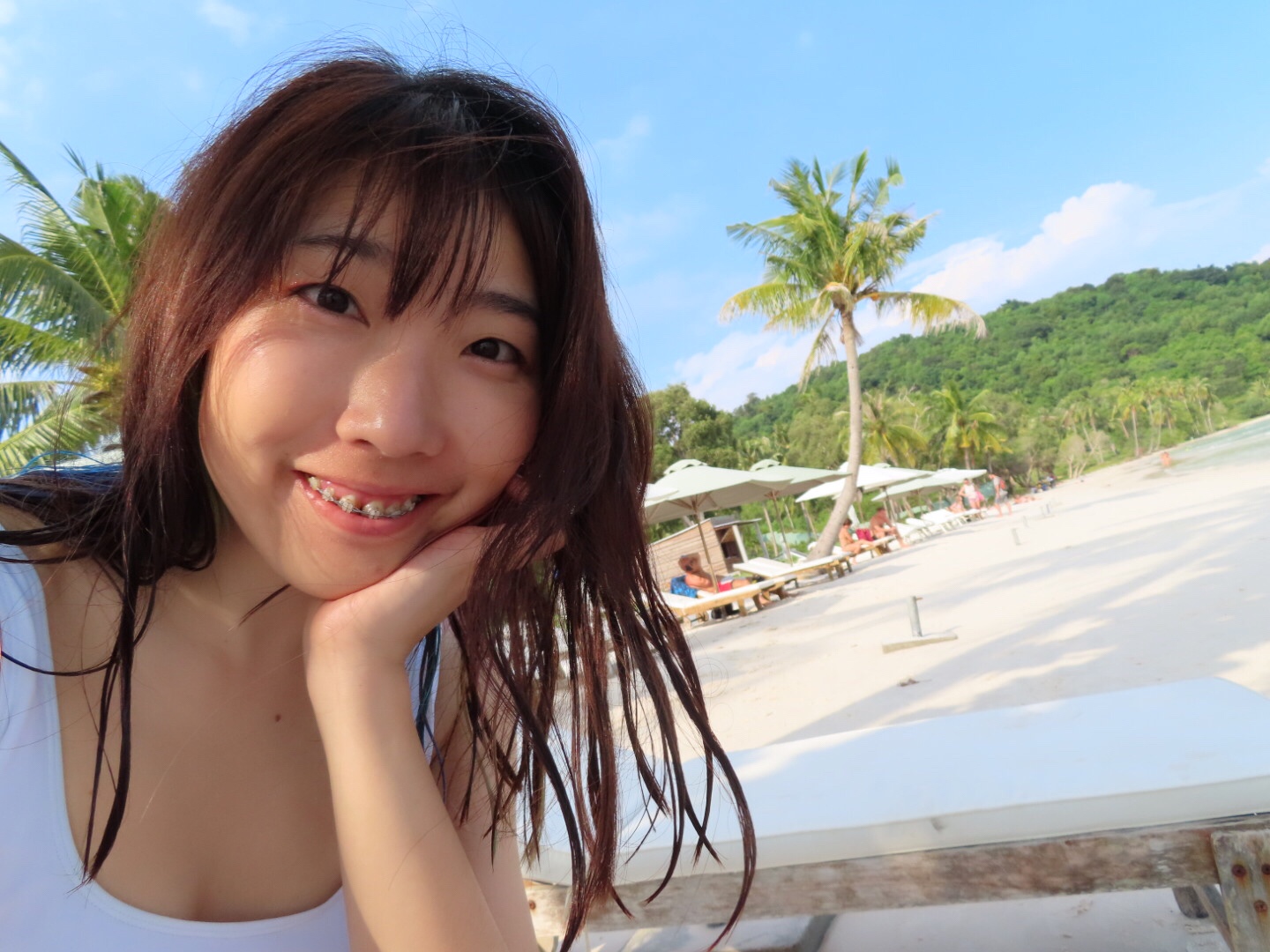 You can rent a beach chair, 100 dong, with a towel included.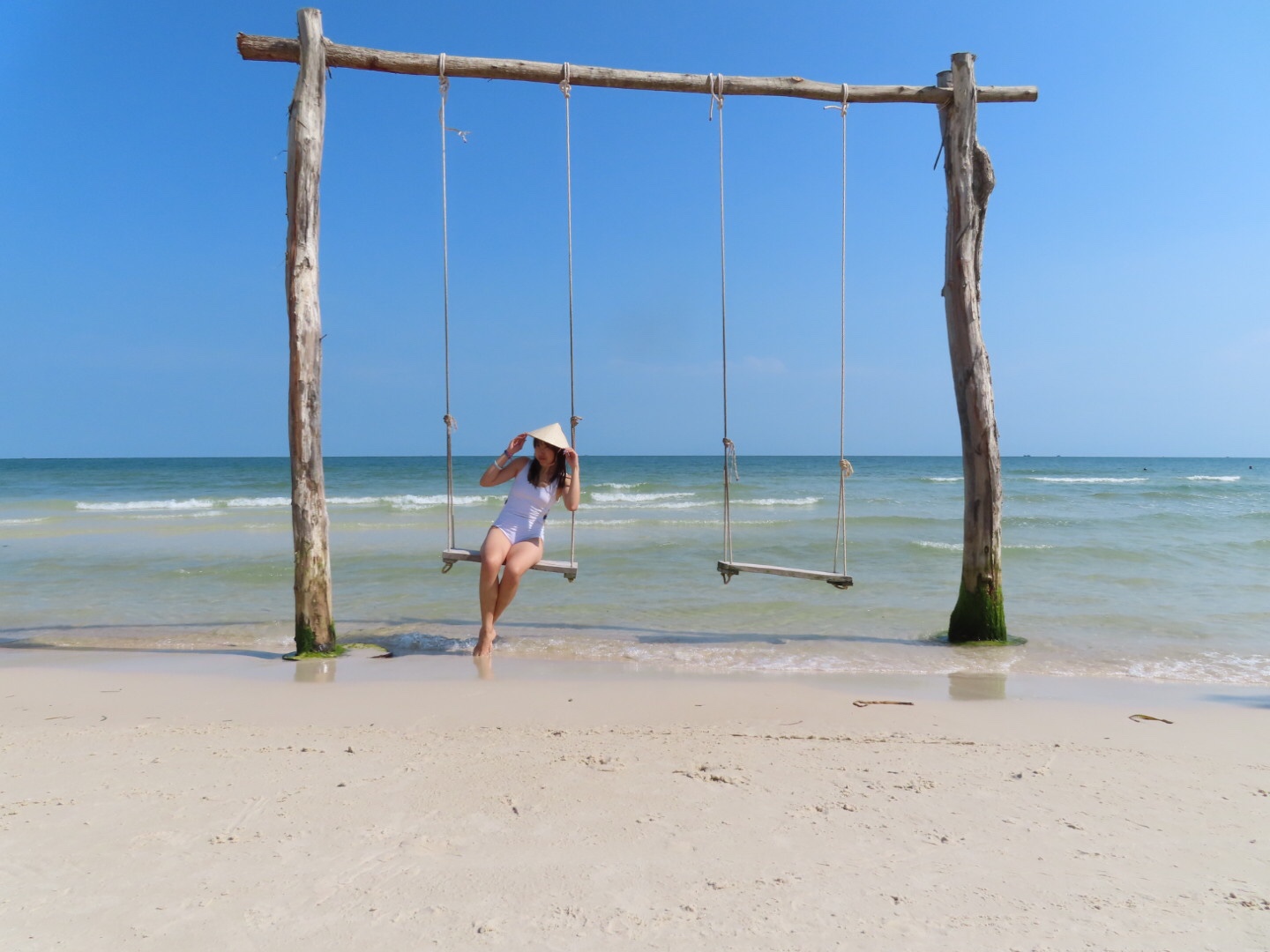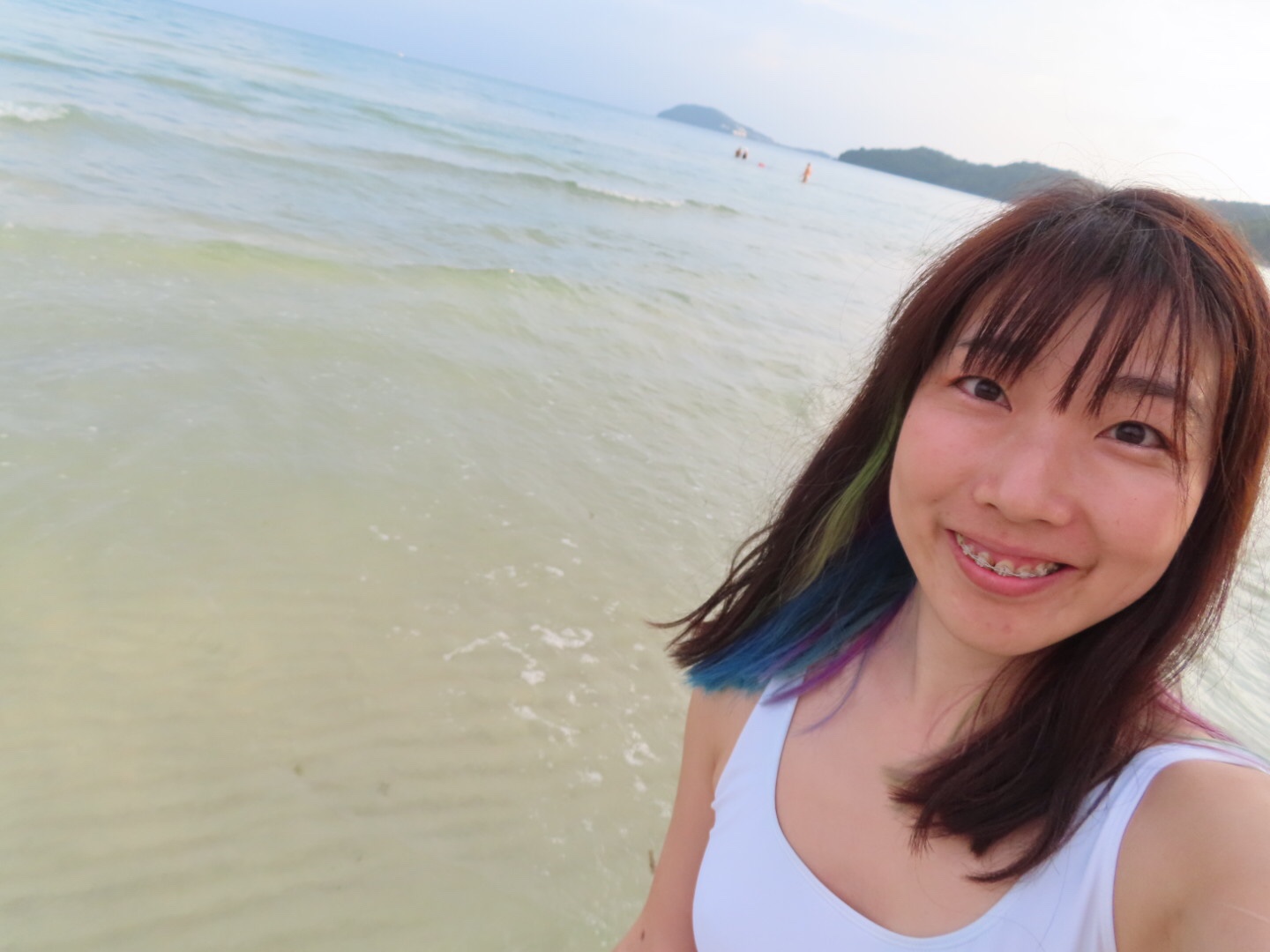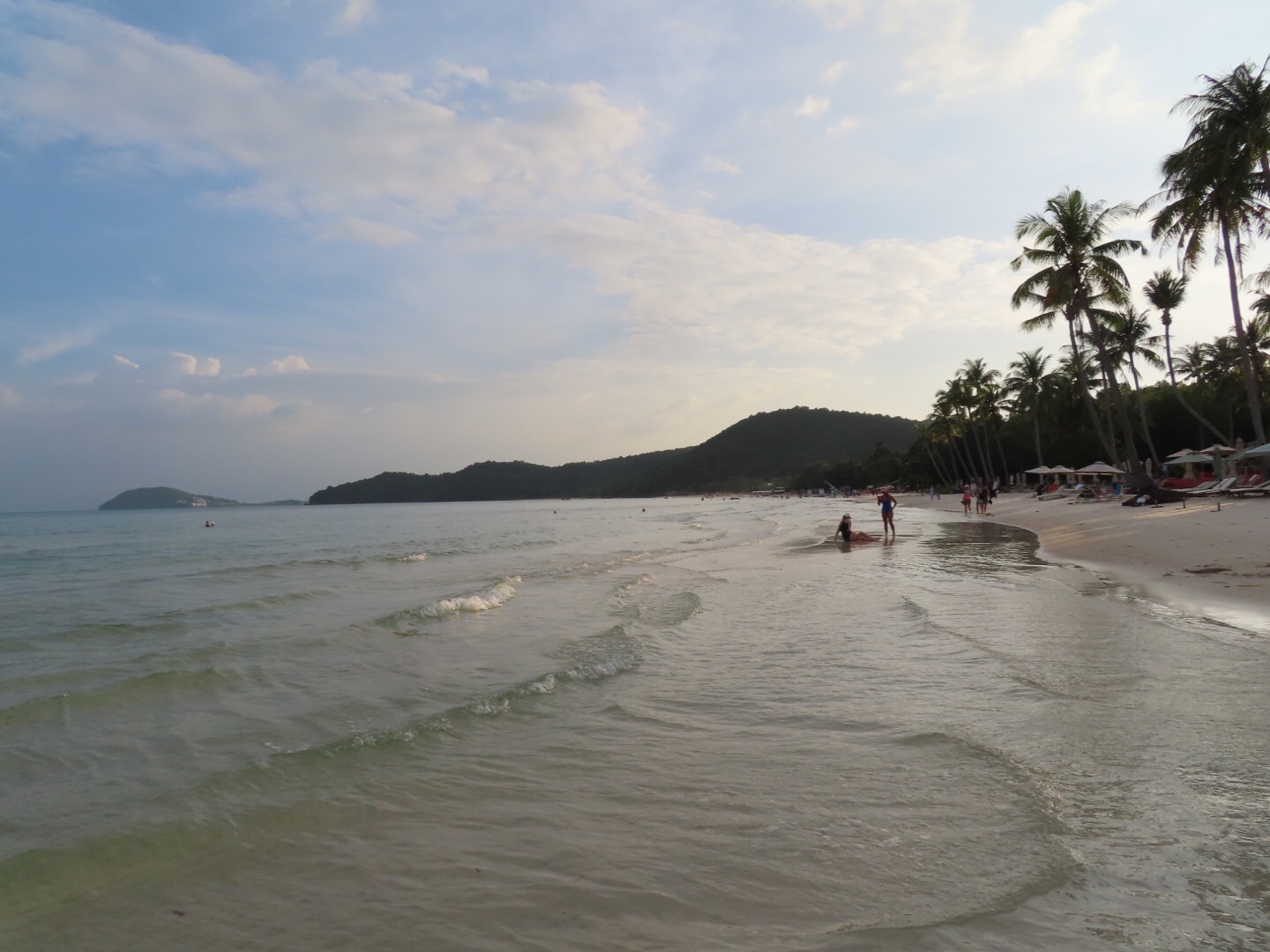 Conclusions:
Nice beach, great to relax for a few hours, but management can be done better, there are trashes, plastics where there aren't lounch chairs.
Constructions are everywhere aroubd the island, hotels are everywhere, but nobody cares much about how to make the beach nicer and cleaner.