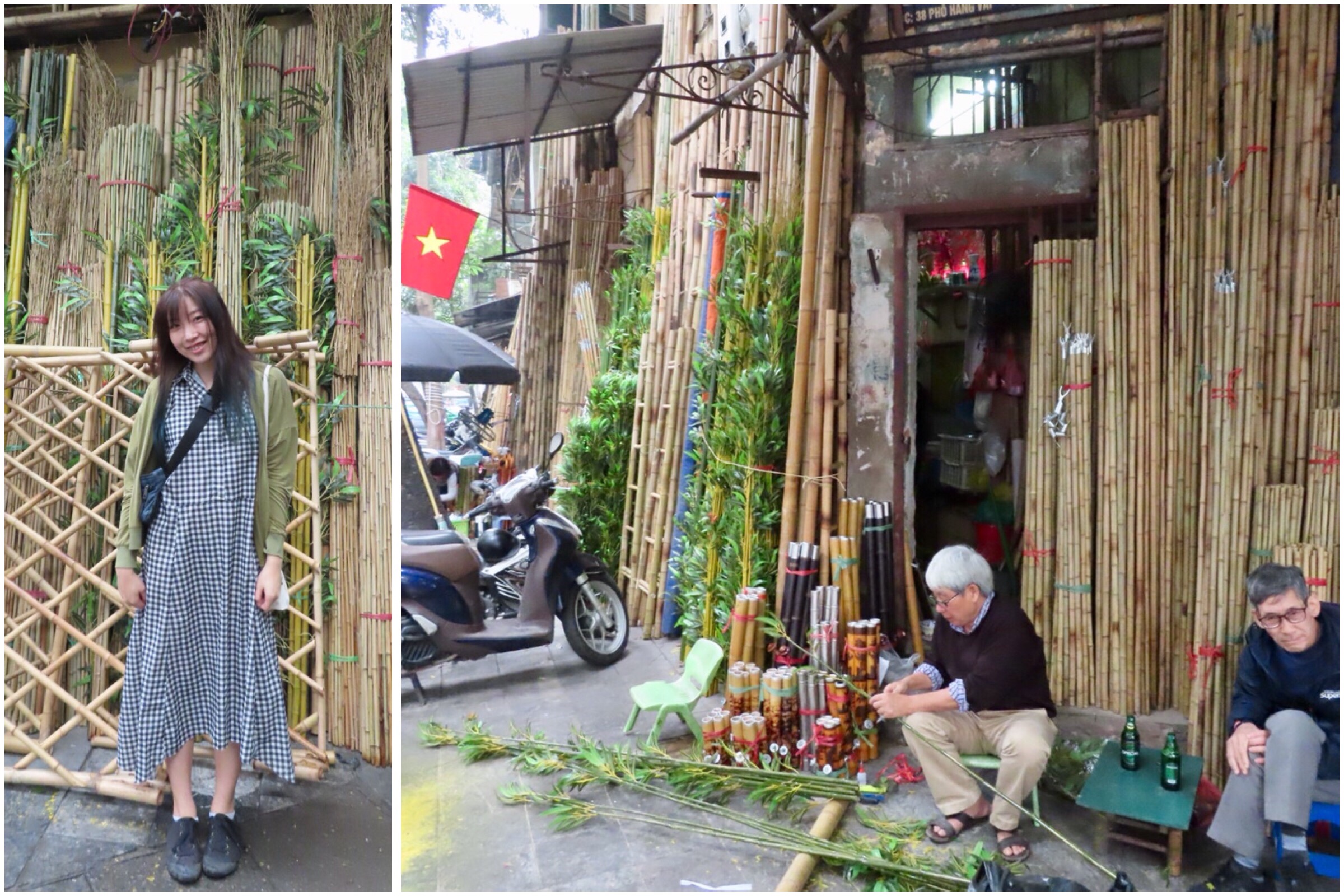 Walking around Ha Noi old quarter, I found an interesting little street on my way finding some restaurant to have dinner.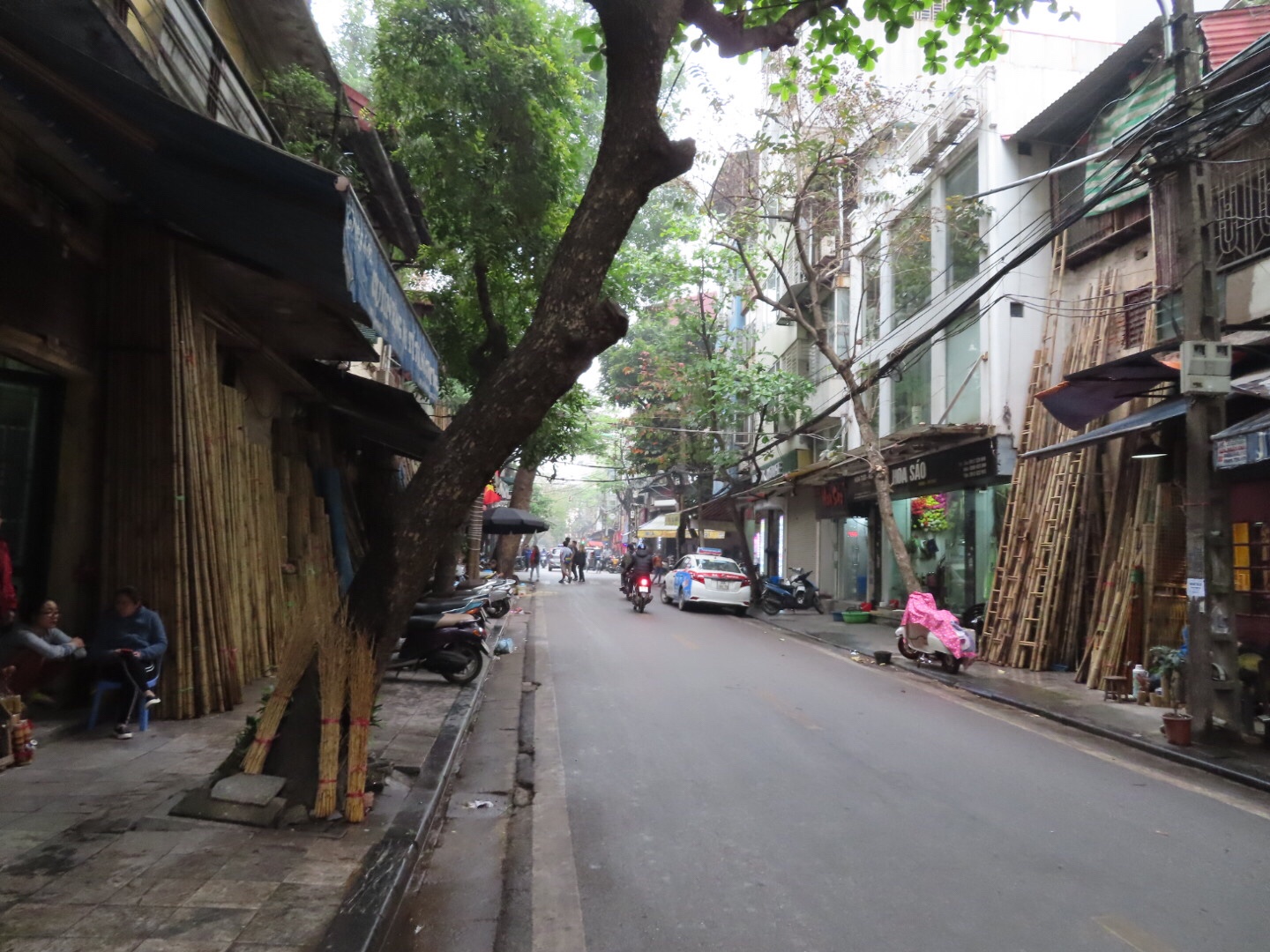 Full of unfinished bamboo sticks, I guess in countries like Vietnam, bamboo can be made for many products.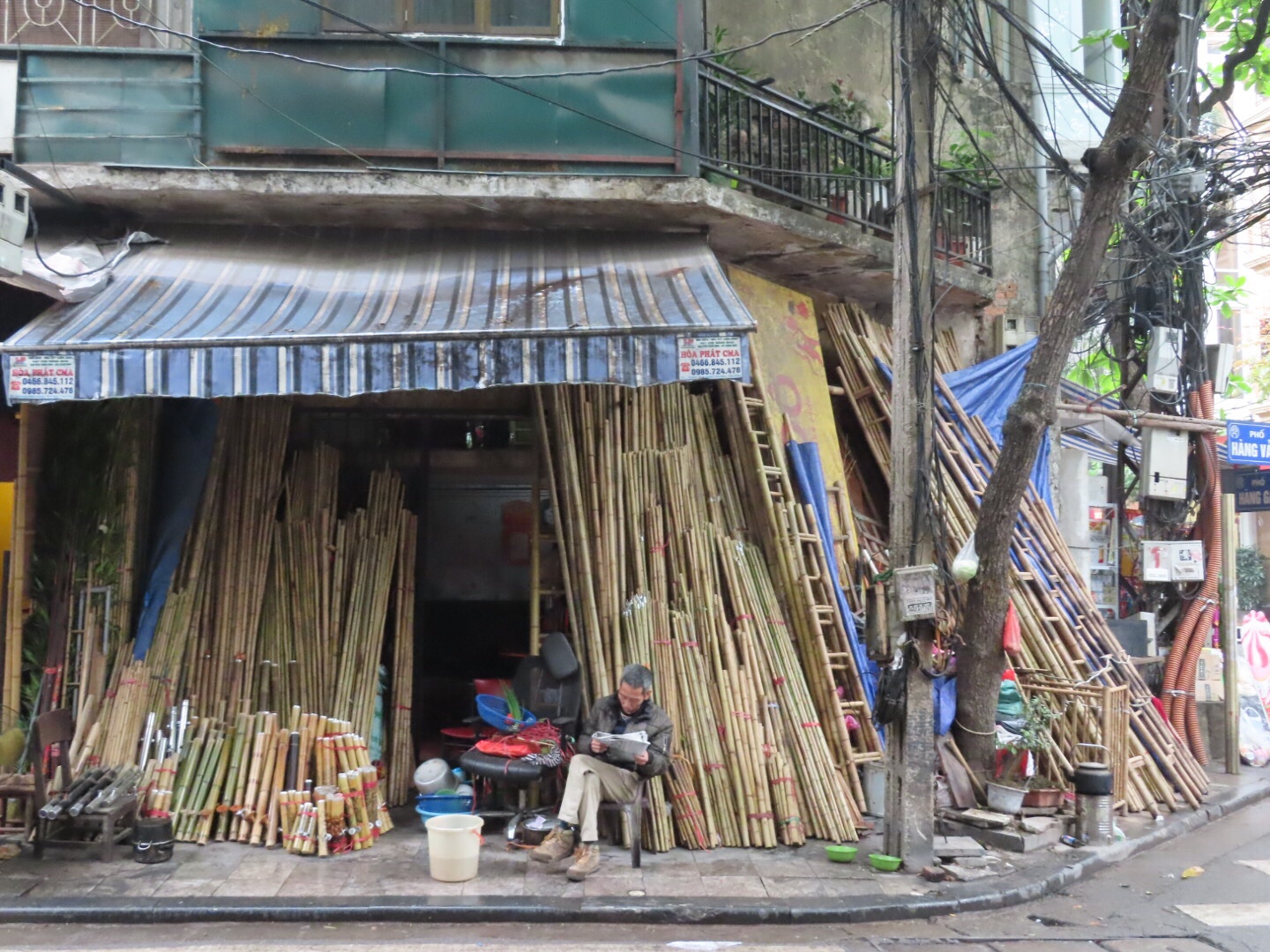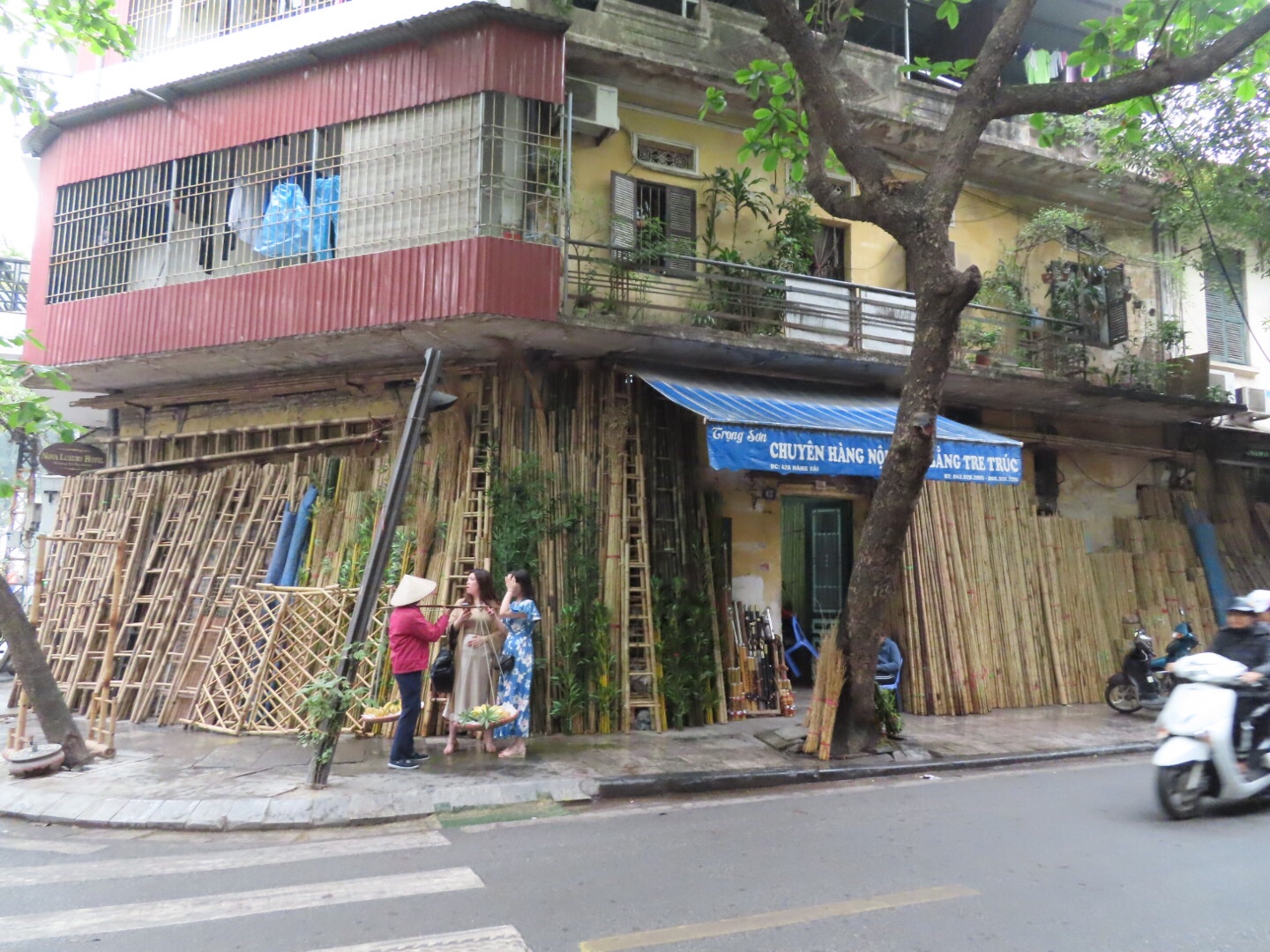 Probably tourist girls in Vienamese traditional clothes.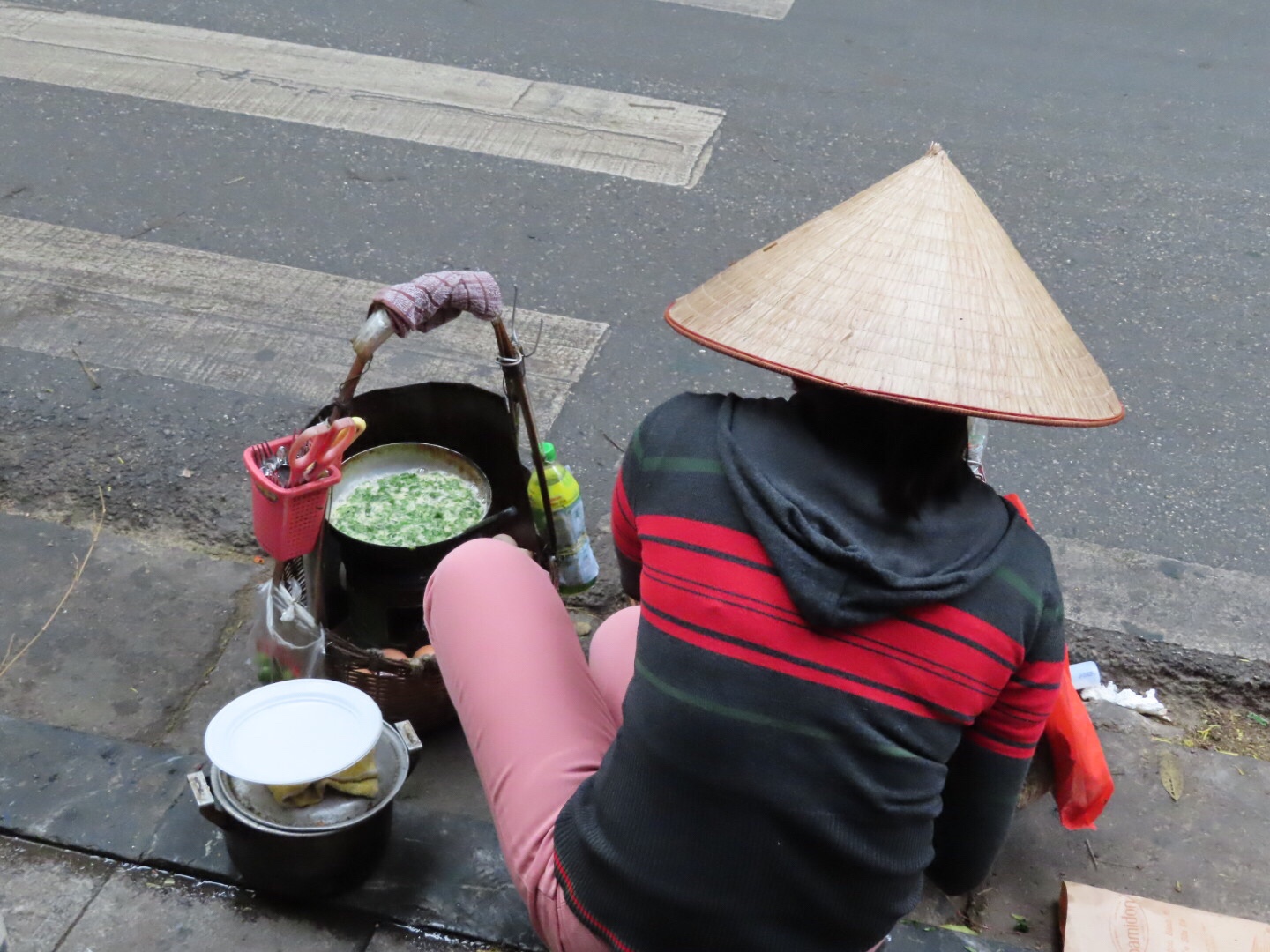 Pancake lady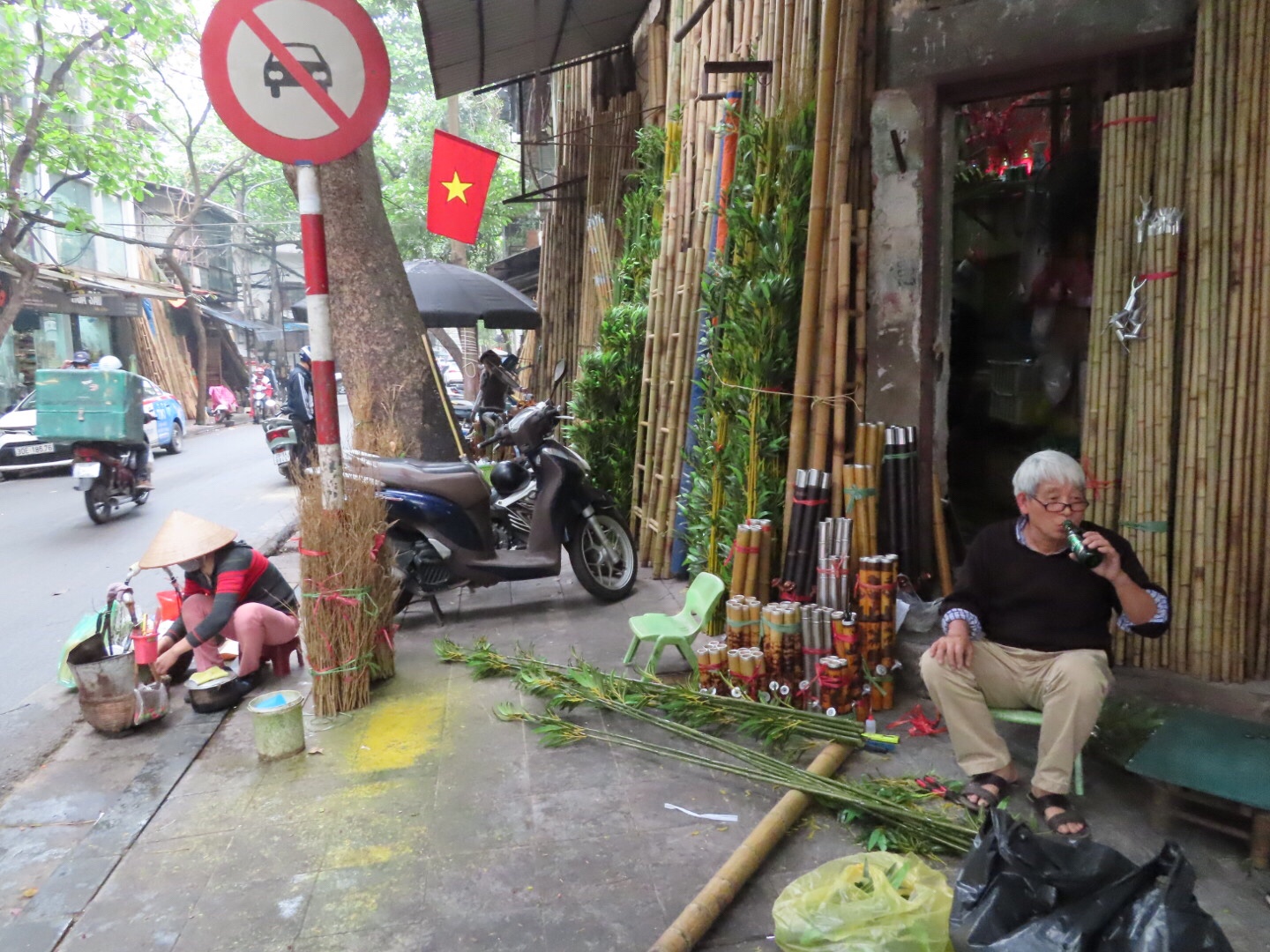 Lady stopped walking, sitting down and cook, because this man wanted to buy the pancake from her, he was talking to her while she's walking then she stopped and started cooking on the street.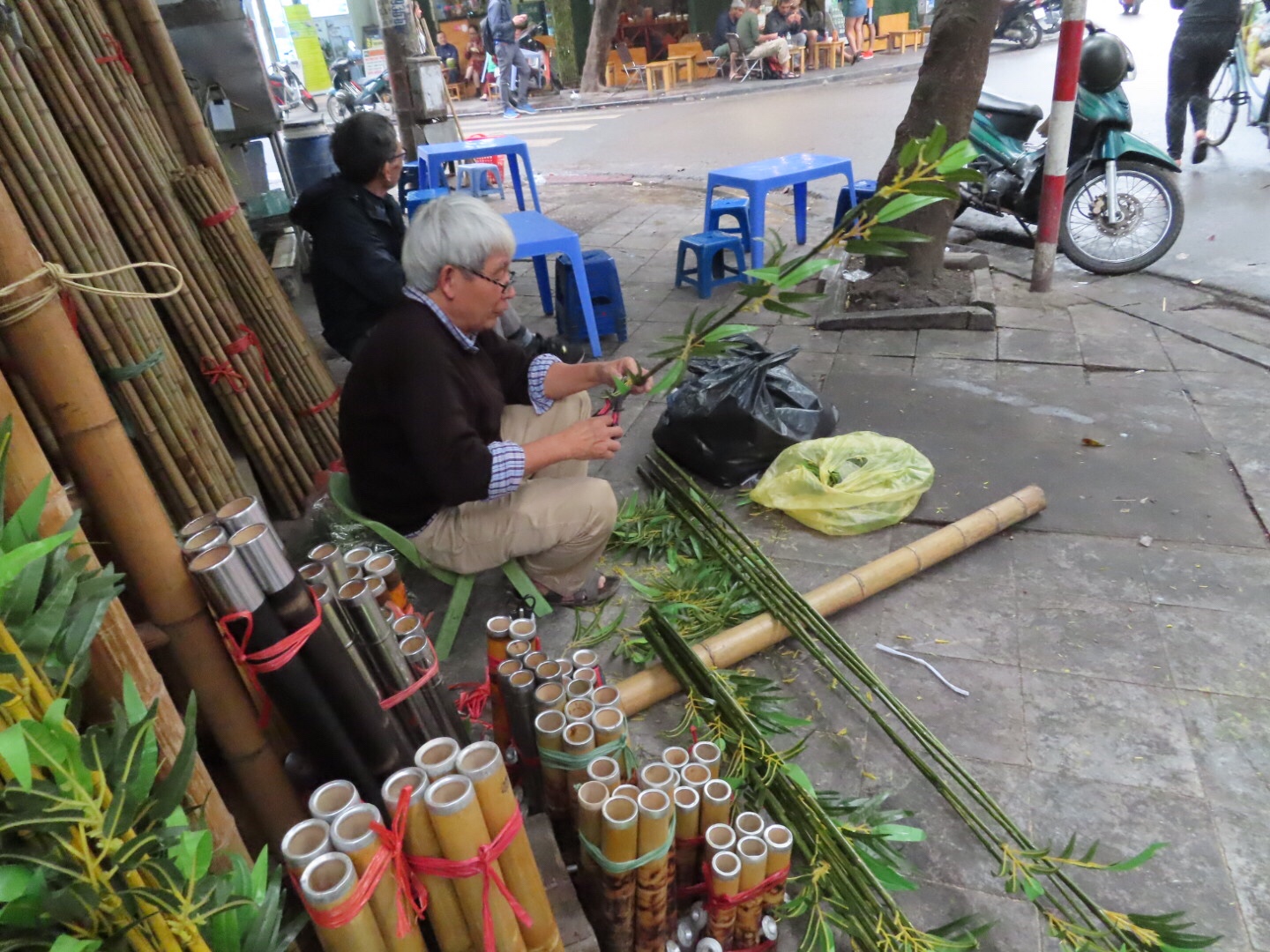 I wonder what he's making but couldn't communicate. He's cool with me taking pictures, most Vietnamese people are cool with that in fact. But he wasn't very happen when I took out my tripod taking selfies, because I stood too close to his bamboo, my bad.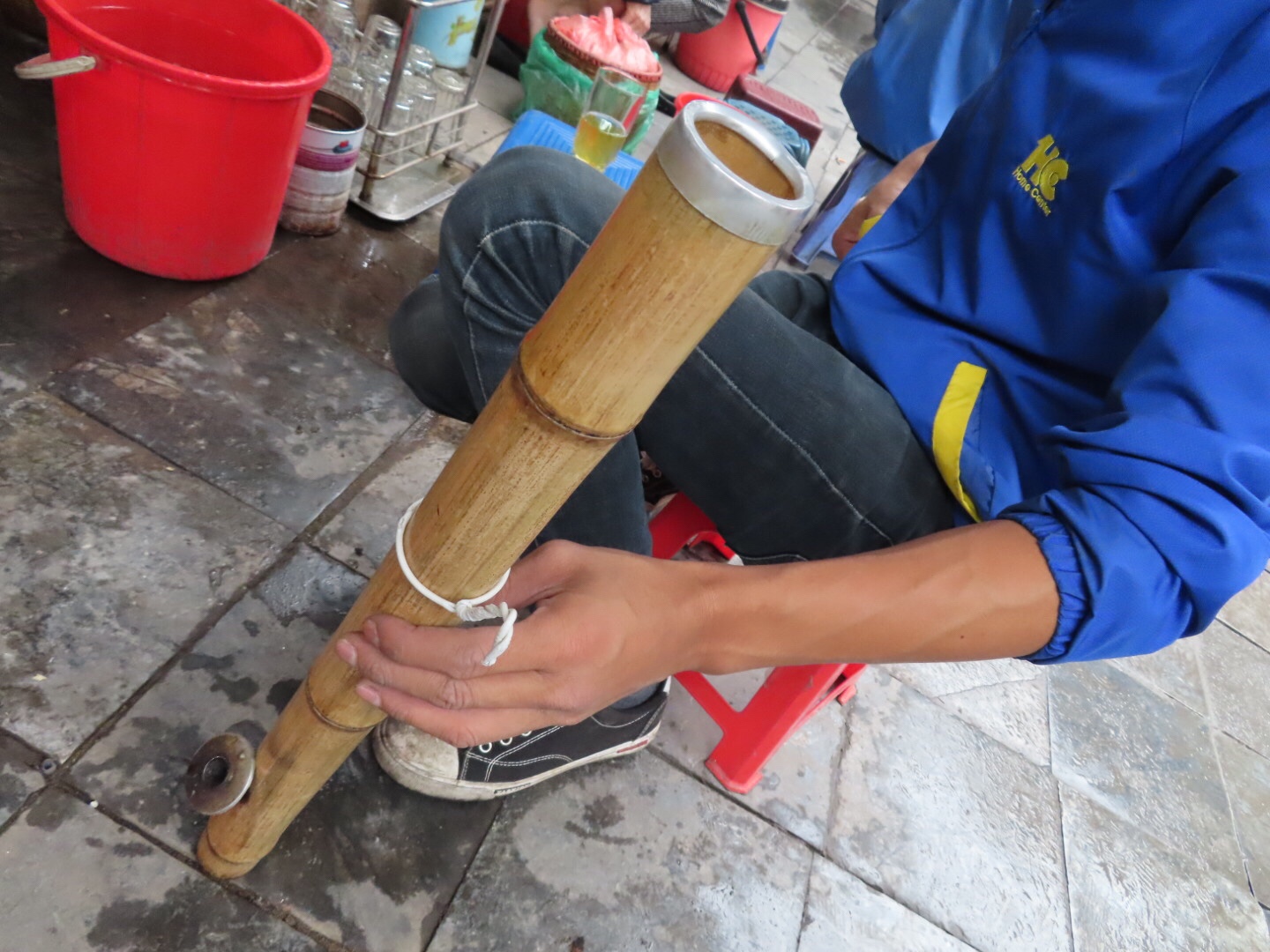 I was wondering what those bamboos' really for, then in another street, I saw a guy smoking with it.