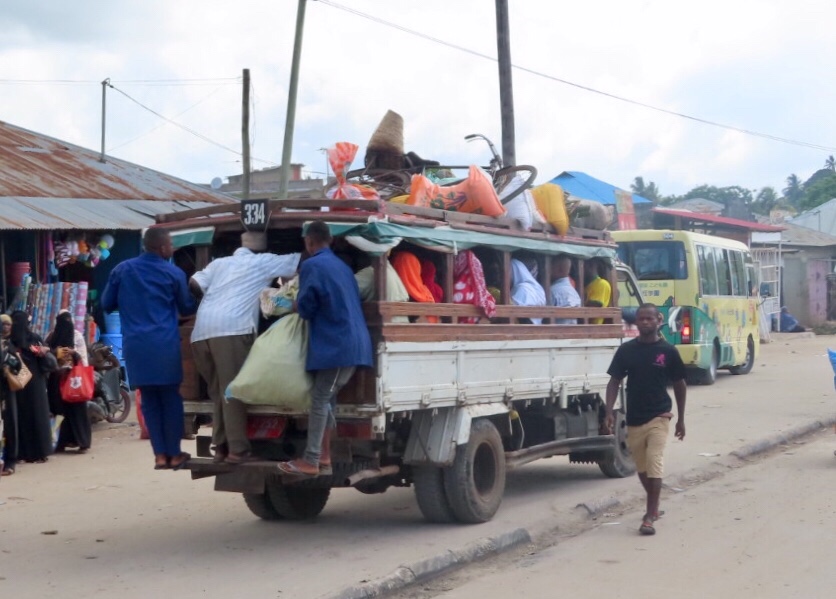 DalaDala is the minibus in Zanzibar, like many countries that work with minibuses, whenever the car gets filled, it leaves.
Picture above was insane, I know. It reminds me of the tuktuks in India or those colorful chicken buses in Tierradentro, Colombia.
Luckily the one I took from Stone Town to Jambiani wasn't filled that bad.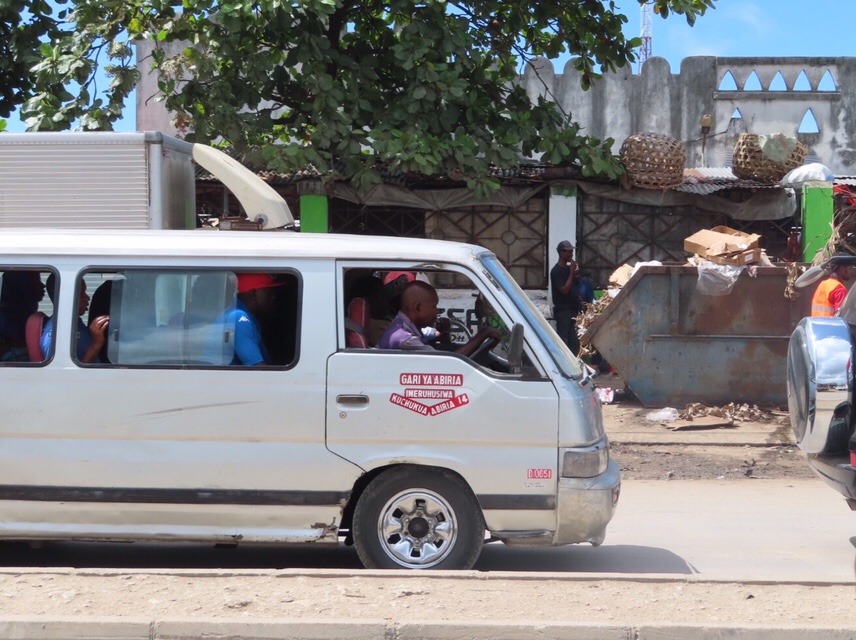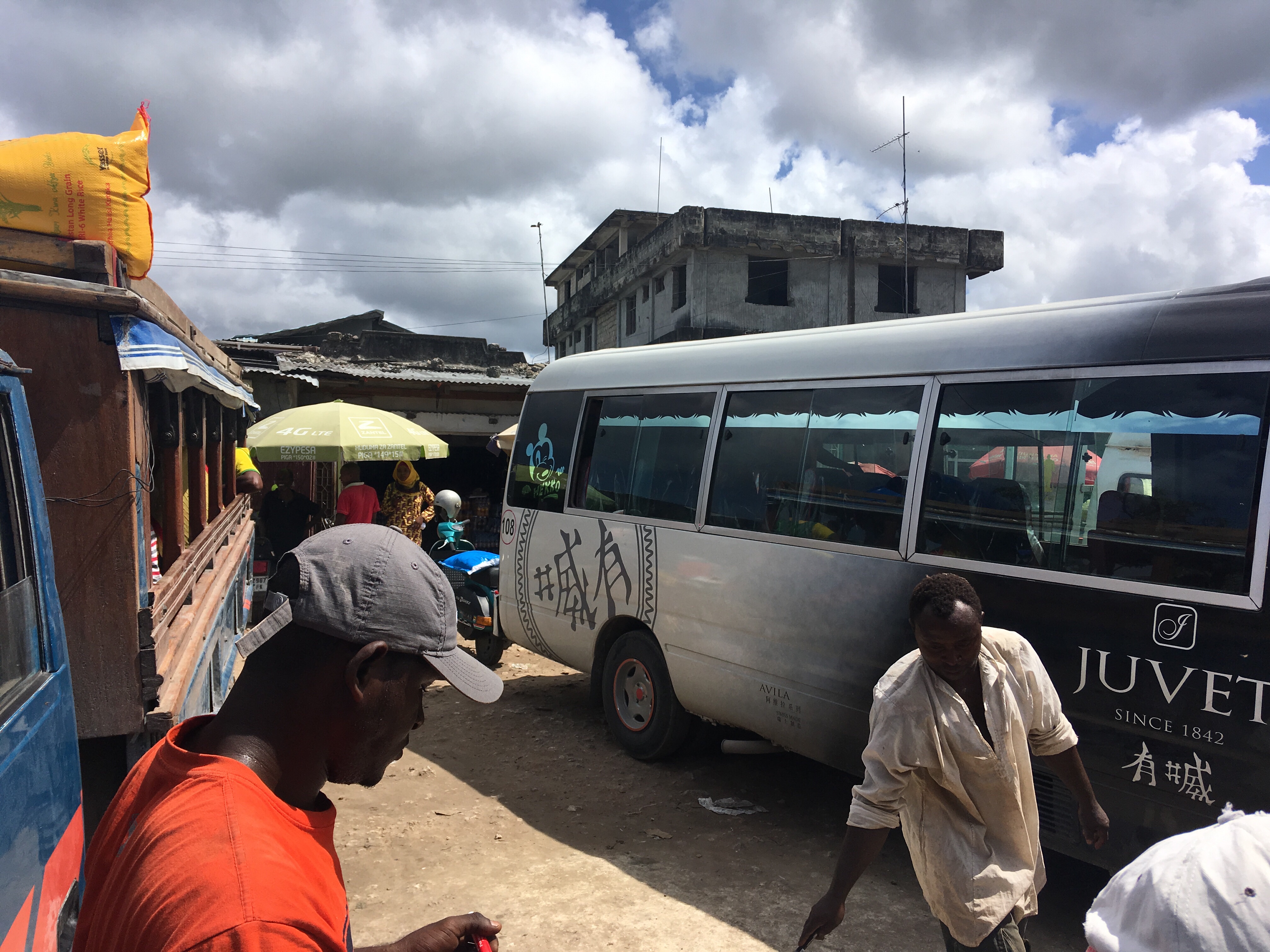 Bus station in Kerekwek, a town outside Stone Town, I first took a minibus there.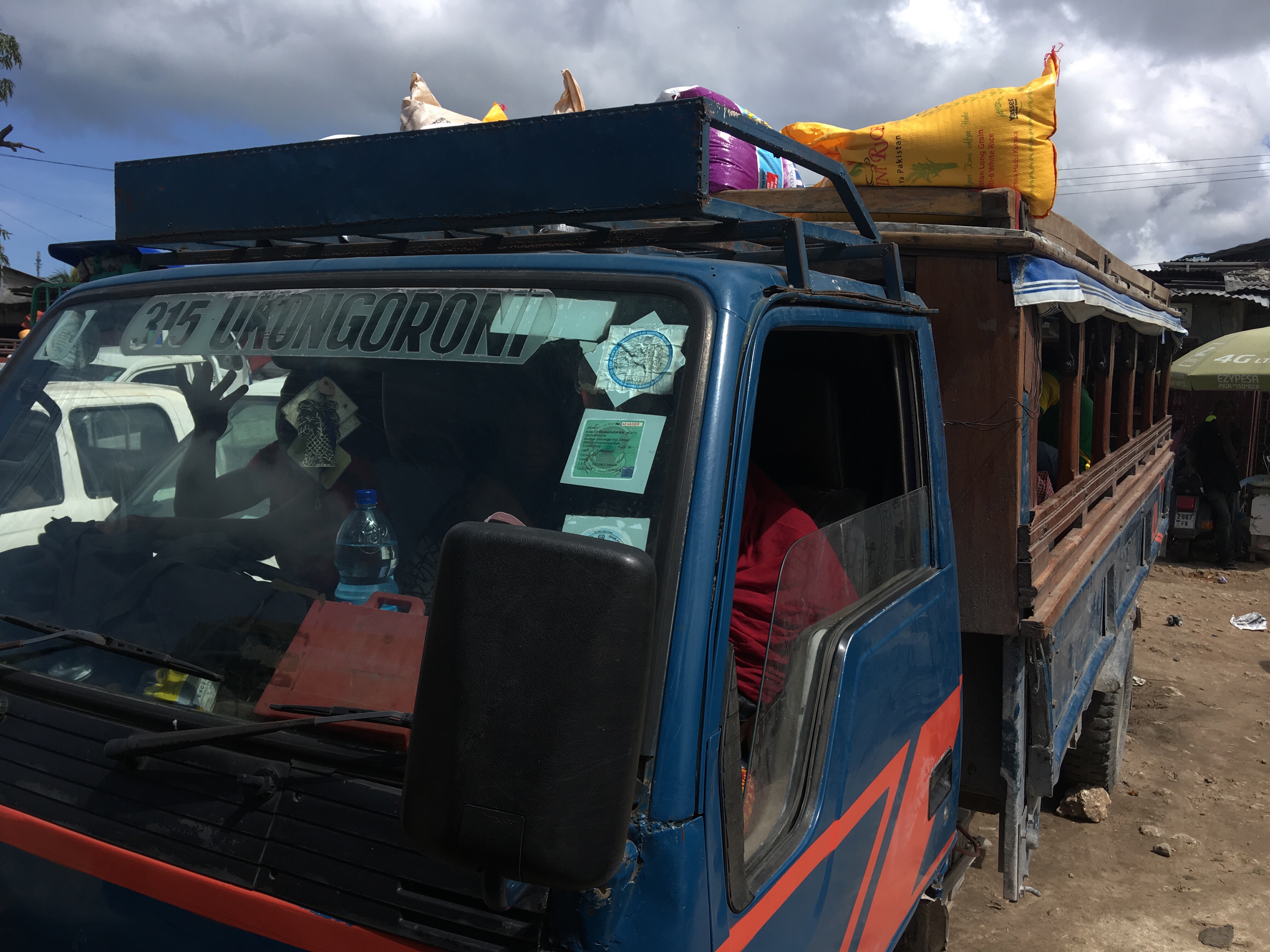 In KereKwek you can find many daladala to the Southern coastal villages.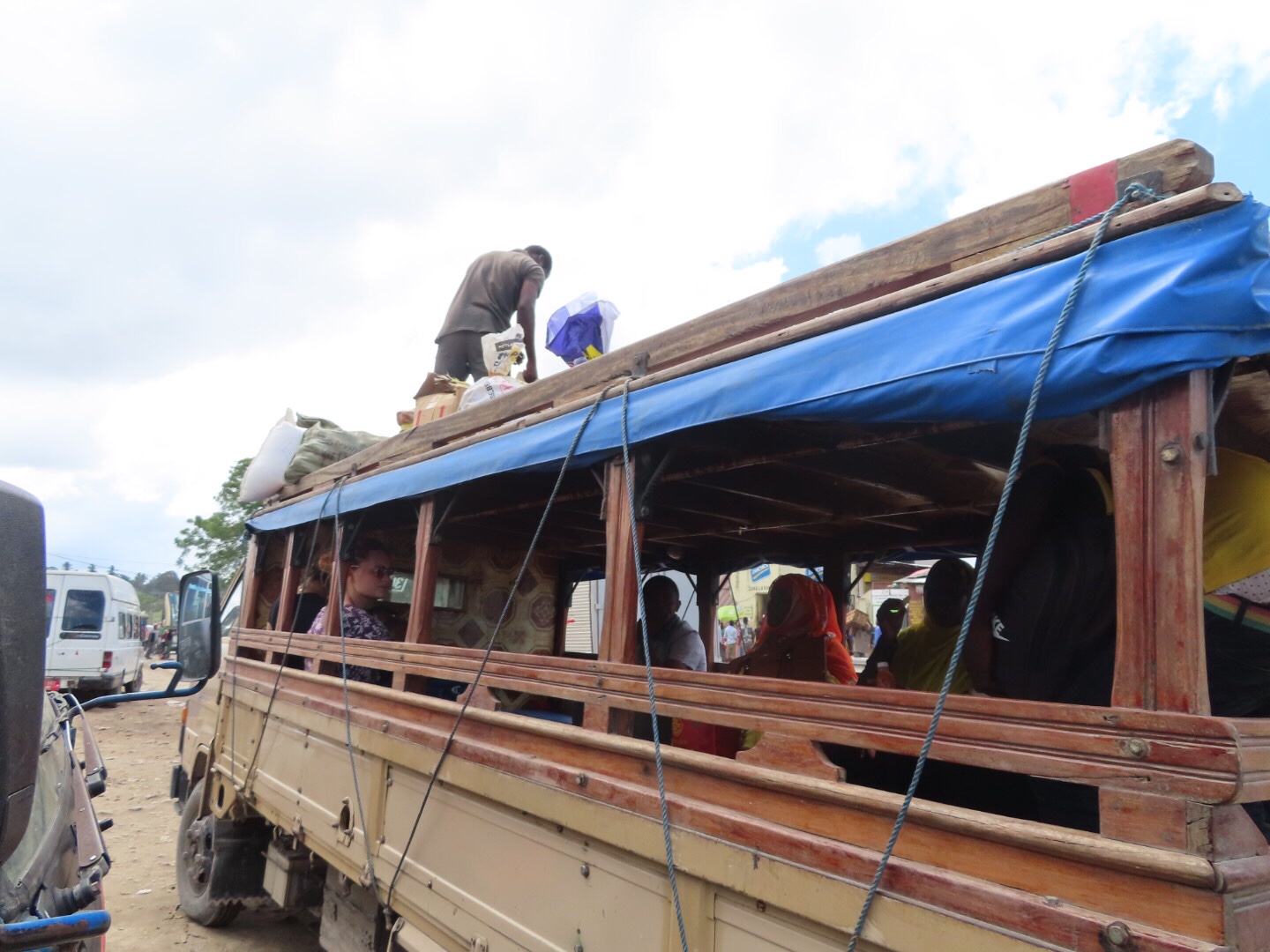 Driver were filling the top of the car with luggages, I was soon amazed by how much it can fit. Seems people from villages all come to Stone Town to buy fruits/flours etc even eggs and take back home with DalaDala.
Anyways, I got a seat for 2000 shillings (less than 1$) to get to Jambiani. Oh forgot to say, you always pay after the trip.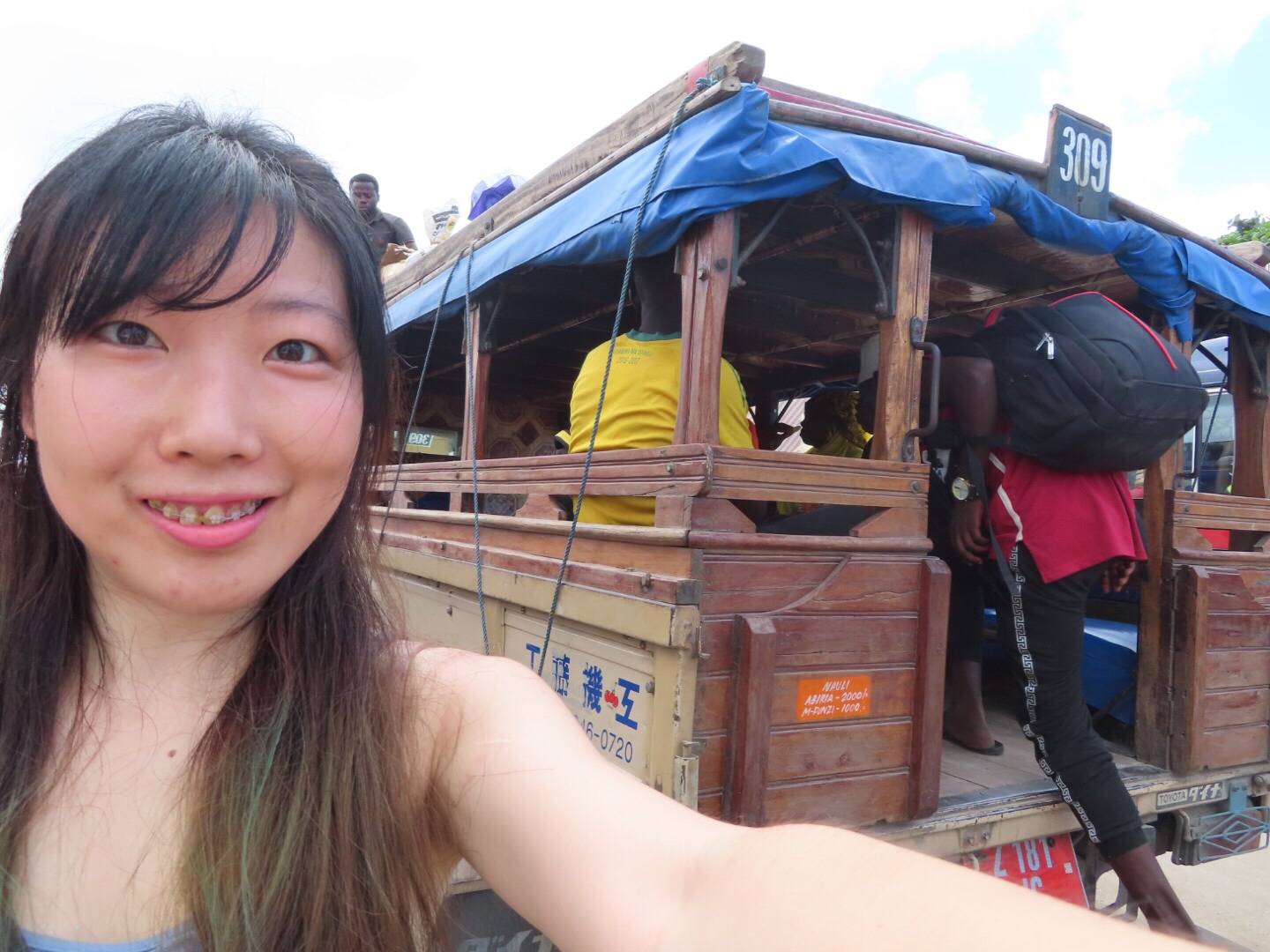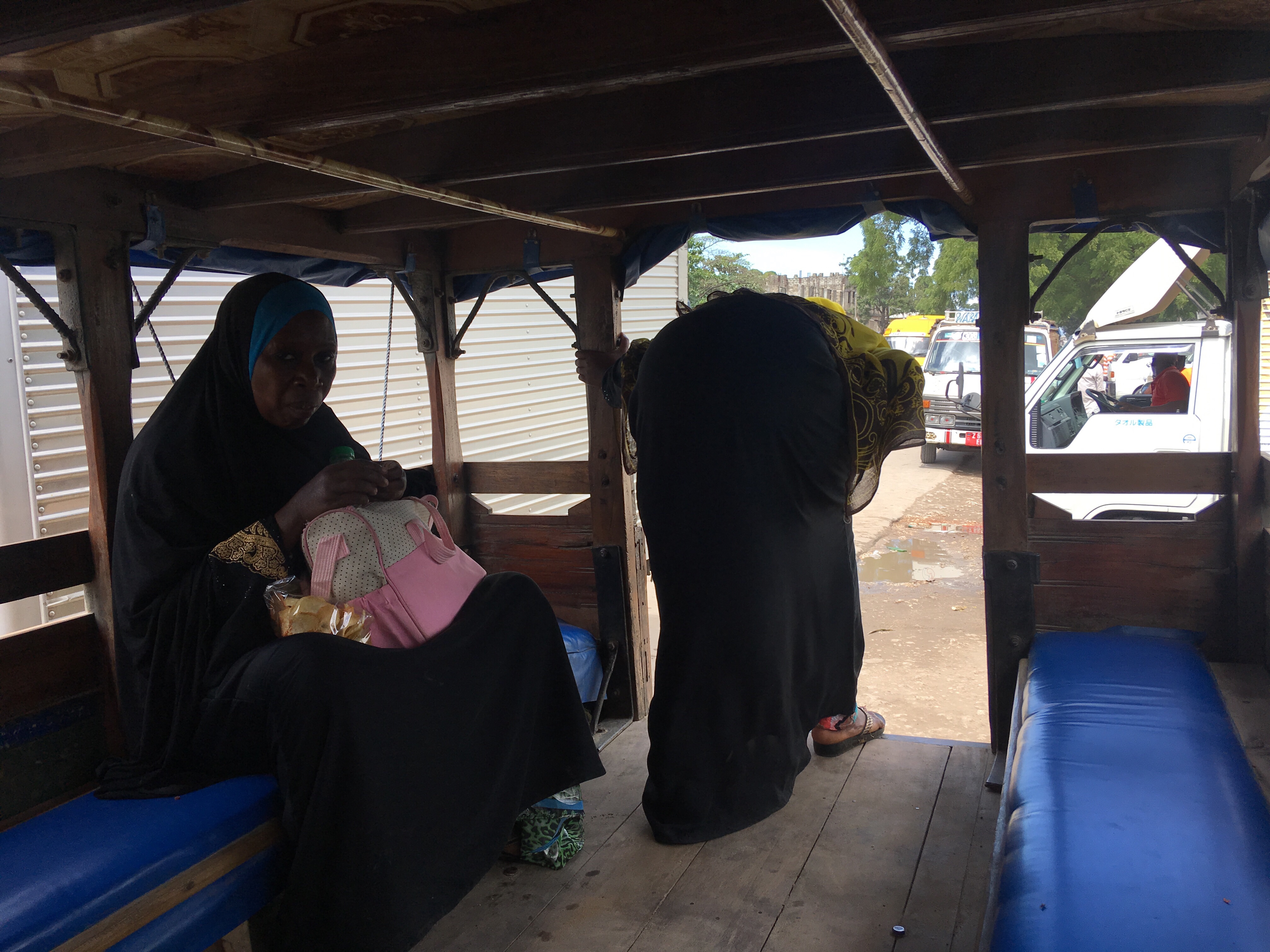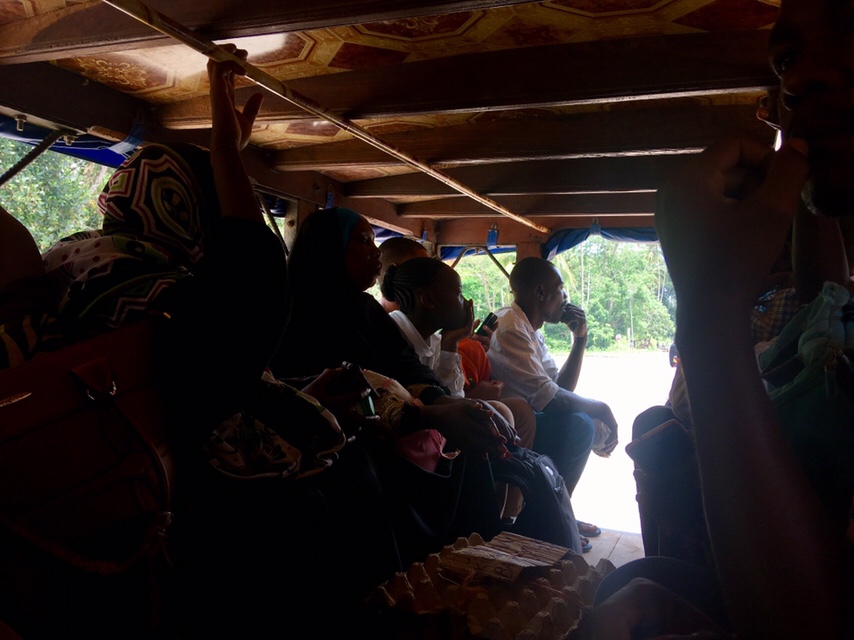 It can get really full for part of the trip.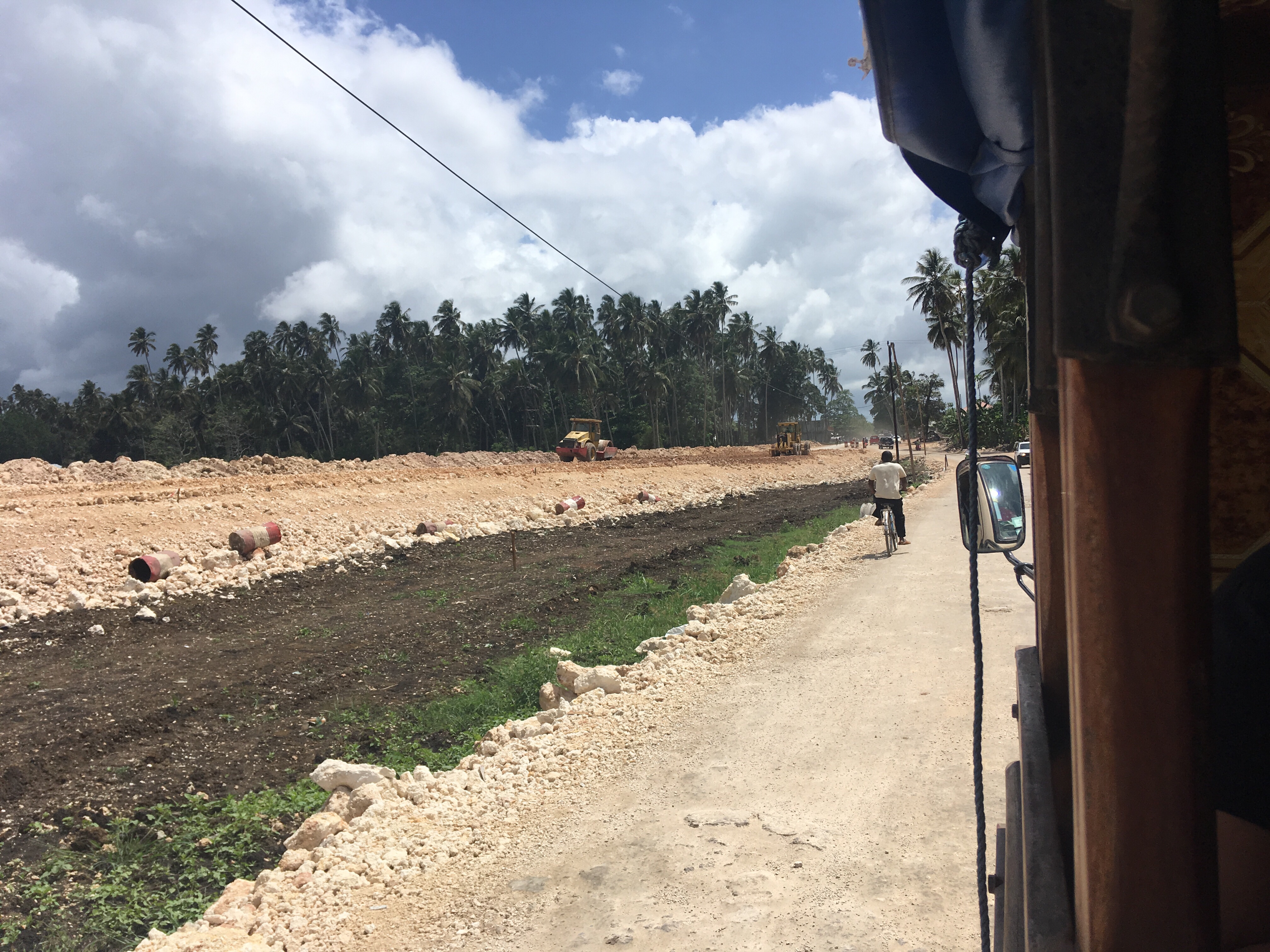 Scenic ride.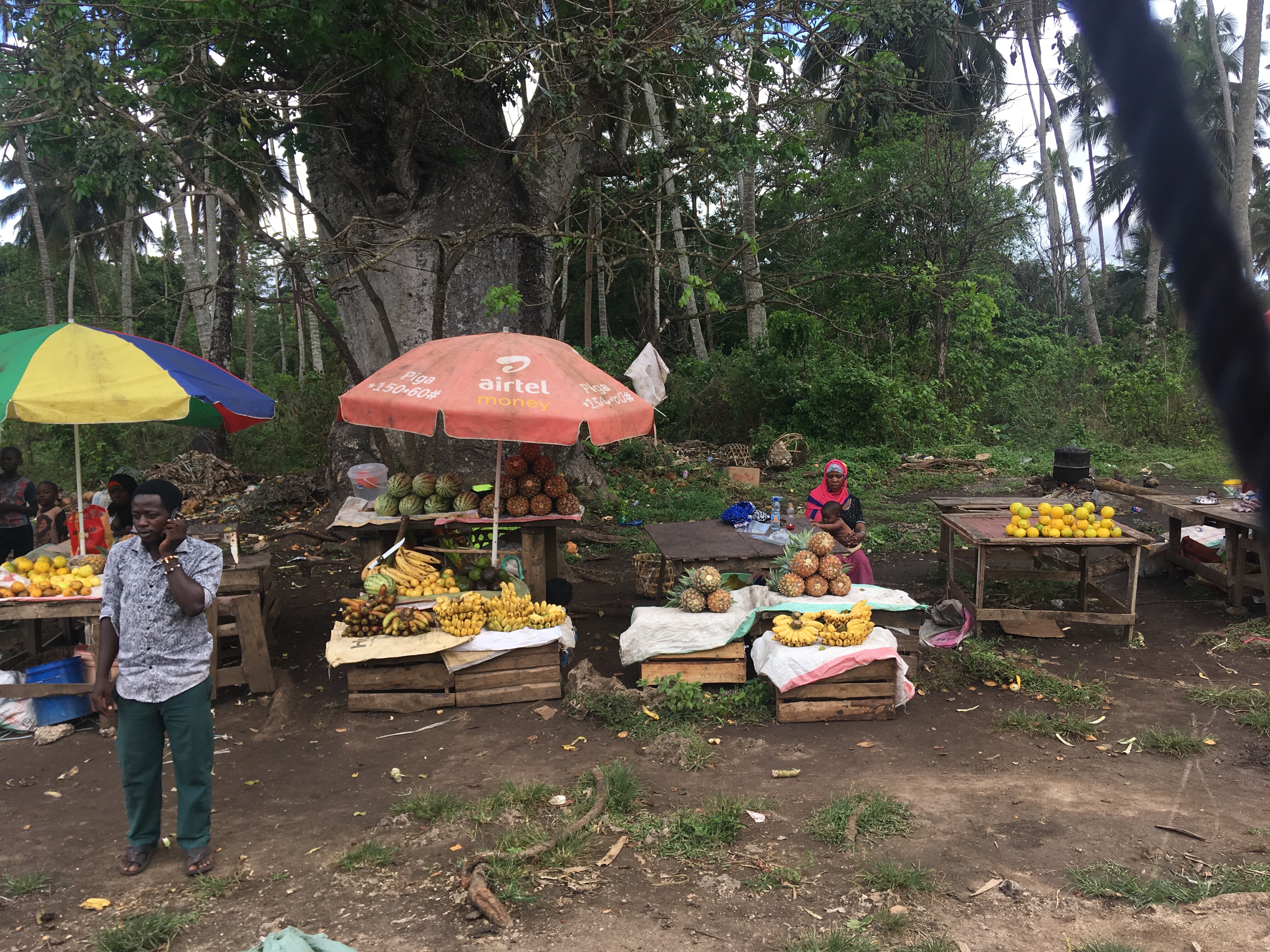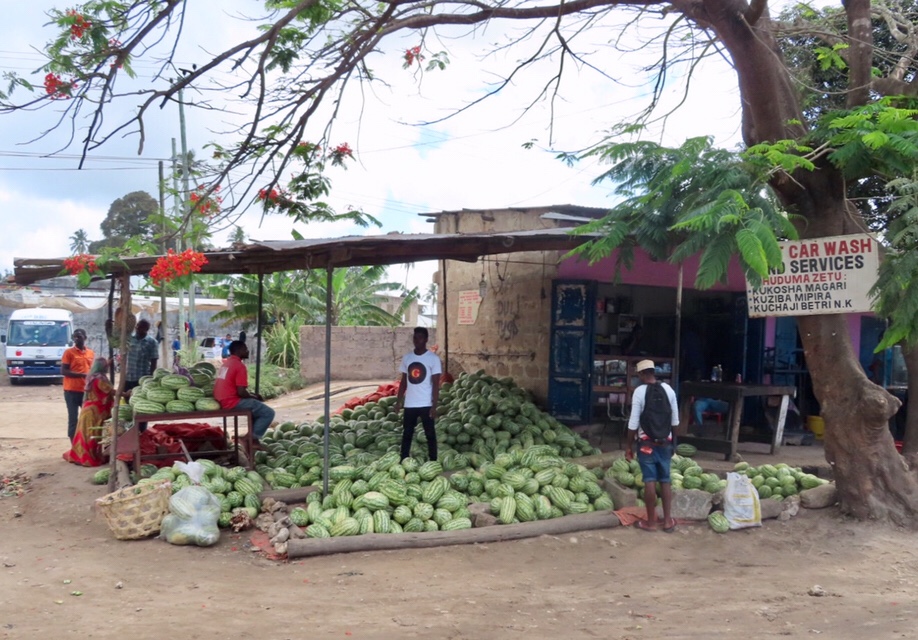 Fruits looking good.

Actually lot of times I prefer those crazy local public tranport even if it's not bear market. It somehow adds fun to the trip.