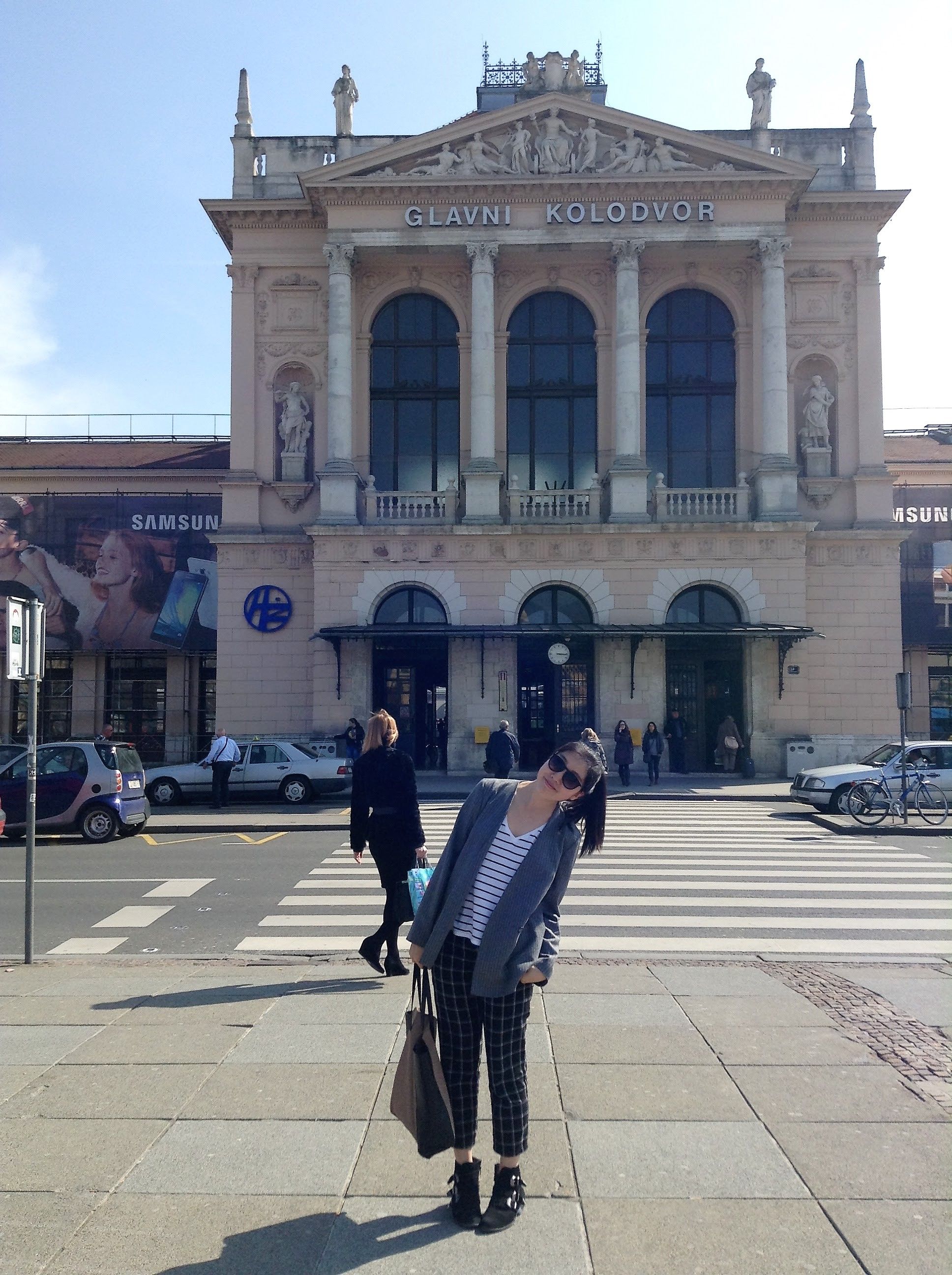 Today I bring you to the beautiful Croatian capital - Zagreb. When we talk about Croatia, we think about the Adriatic coast, Dubrovnik, or Pula, etc. Although as a capital, Zagreb is somehow overlooked by the visitors to this country. It's true that Zagreb is not any close to the seaside. Still I find it a pity that it has been neglected by the visitors because it actually has a lot to offer, sights, architectures, cafes, restaurants, etc. In my opinion it's totally comparable to its (sort of)neighbor cities, such as Prague and Budapest.
今天我带你们去克罗地亚的首都萨格勒布。如今克罗地亚越来越受游客的喜爱,成了继意大利西班牙希腊法国之外,最受欢迎的欧洲度假国家。但是当人们提起克罗地亚的时候,大部分人会想到杜布罗夫尼克或者普拉这样的亚德里亚海的沿海城市。而萨格勒布虽然身为首都,还是常常被游人忽略。没错,她真的离海有点远,但是这里其实挺有意思的,有很多美丽的建筑和景观,还有很多咖啡店和饭店等等。我觉得她根本不比任何的东欧城市比如布拉格比如布达佩斯逊色。
On my way from Zadar to Zagreb, Croatia is such a beautiful country.
从扎达尔到萨格勒布的沿途风景,克罗地亚真是个美丽的国家。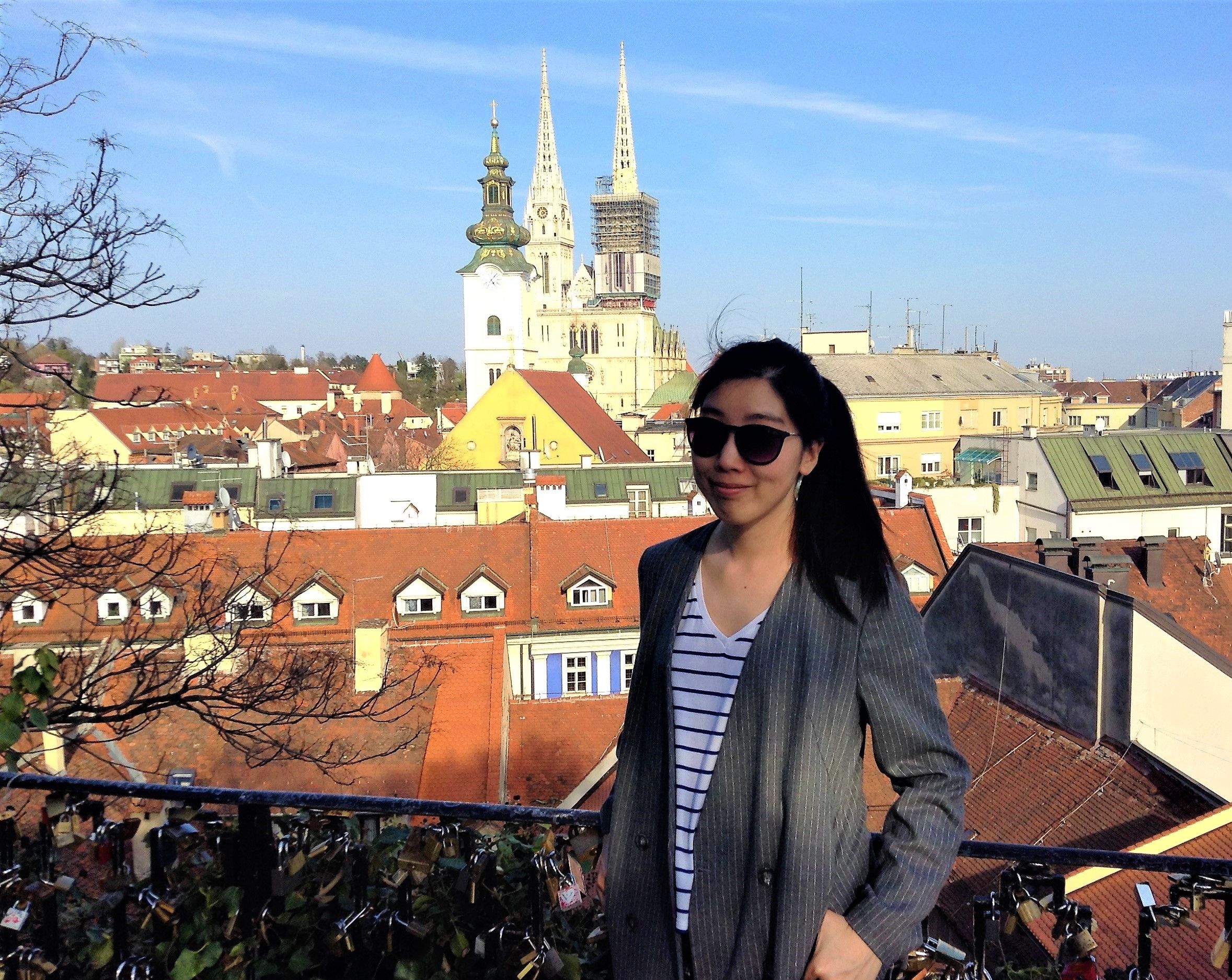 I did a train trip in Balkan peninsula, from Croatia to Serbia, then to Romania. The first thing I saw about Zagreb is its lovely classic train station - Glavni Kododvor. It's the throwback to the days when Zagreb was a stop on the historic Orient Express which used to run from Paris to Istanbul. Nowadays although there're still odd trains that ride through the Balkan countries, locals prefer traveling by bus or car.
我在巴尔干国家旅行的日子,大部分都是坐火车从一个城市到另一个。所以我在萨格勒布看到的第一个建筑就是她的火车站了。这个公车站外观很精巧可爱。他的历史悠久,需要追溯到很久以前在欧洲存在的一个叫东方快车的卧铺车,从巴黎一路到伊斯坦布尔,萨格勒布曾是其中的重要一站。而现在东方快车不复存在,被各国的火车所取代,在东南欧,火车网并不大发达也不频繁,大部分人更喜欢自己开车或者坐大巴。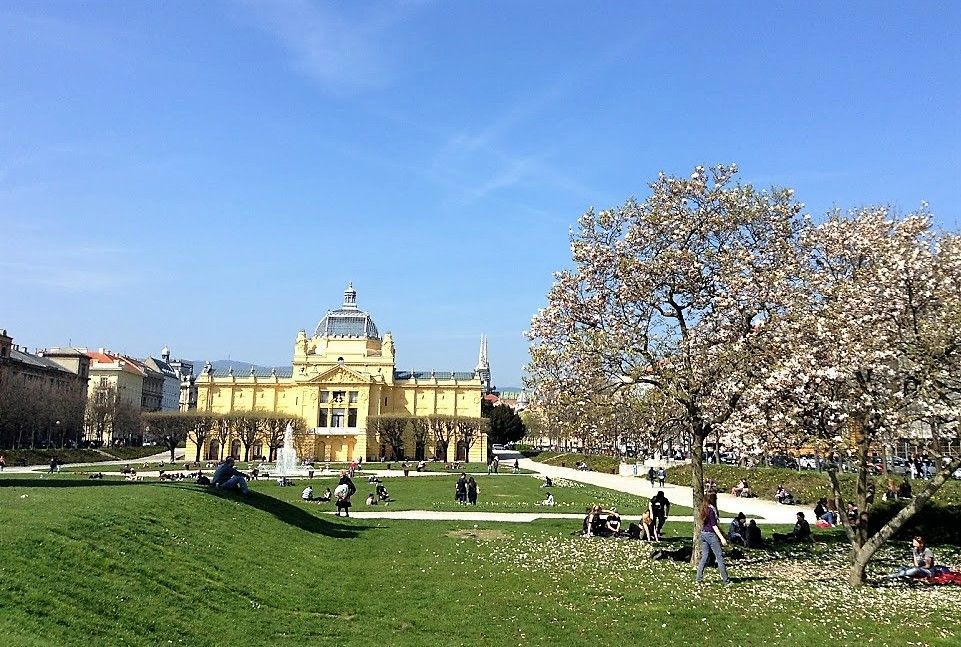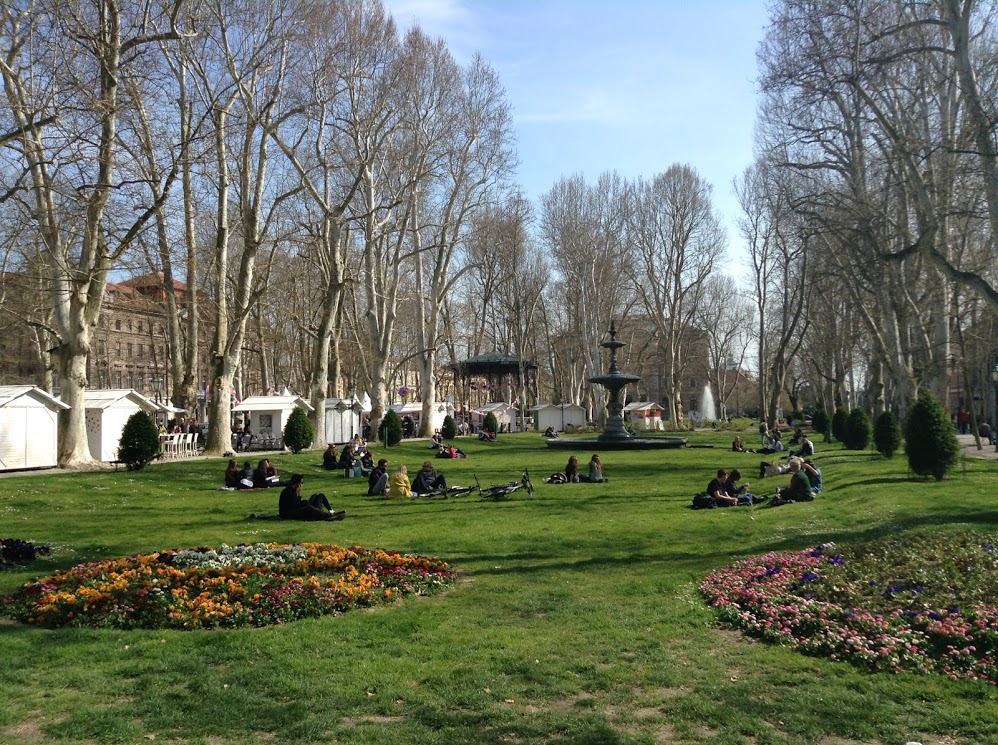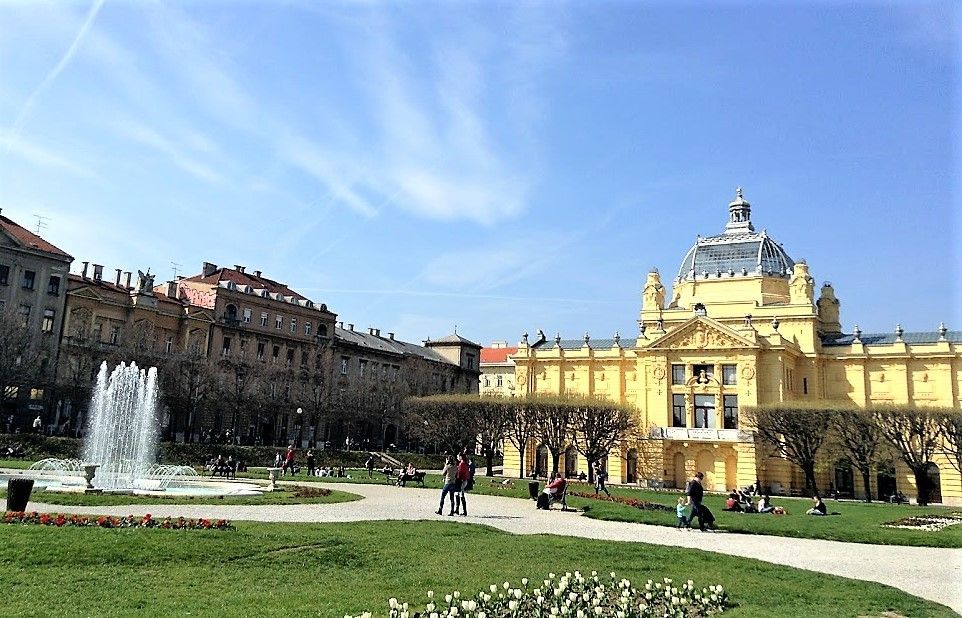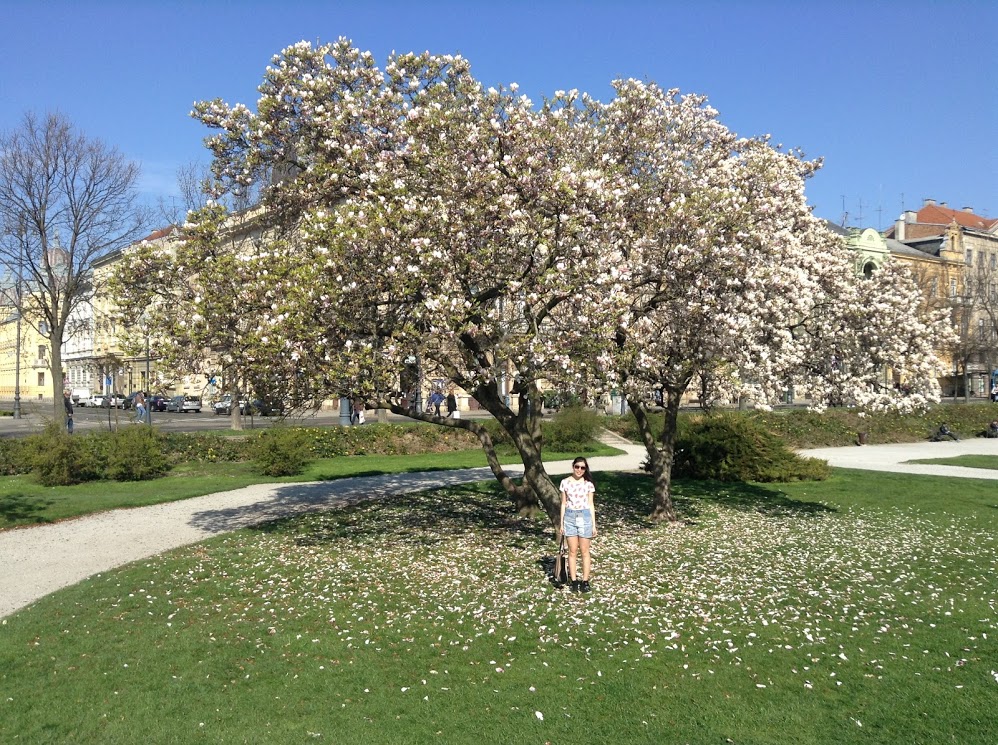 Zagreb train station is located around 2 km from the city center. There're a number of nice shady parks that extends from the station to the city center. Croatia has wonderful weather. Many locals were relaxing on the grass.
火车站到市中心打开有2千米,从火车站步行到市中心的路上,我穿过了一个又一个公园,这些美丽的绿地一直延伸到中心。萨格勒布的人们真是幸运啊,赶路也可以看到好景色,累了还可以直接在绿地坐坐晒晒太阳。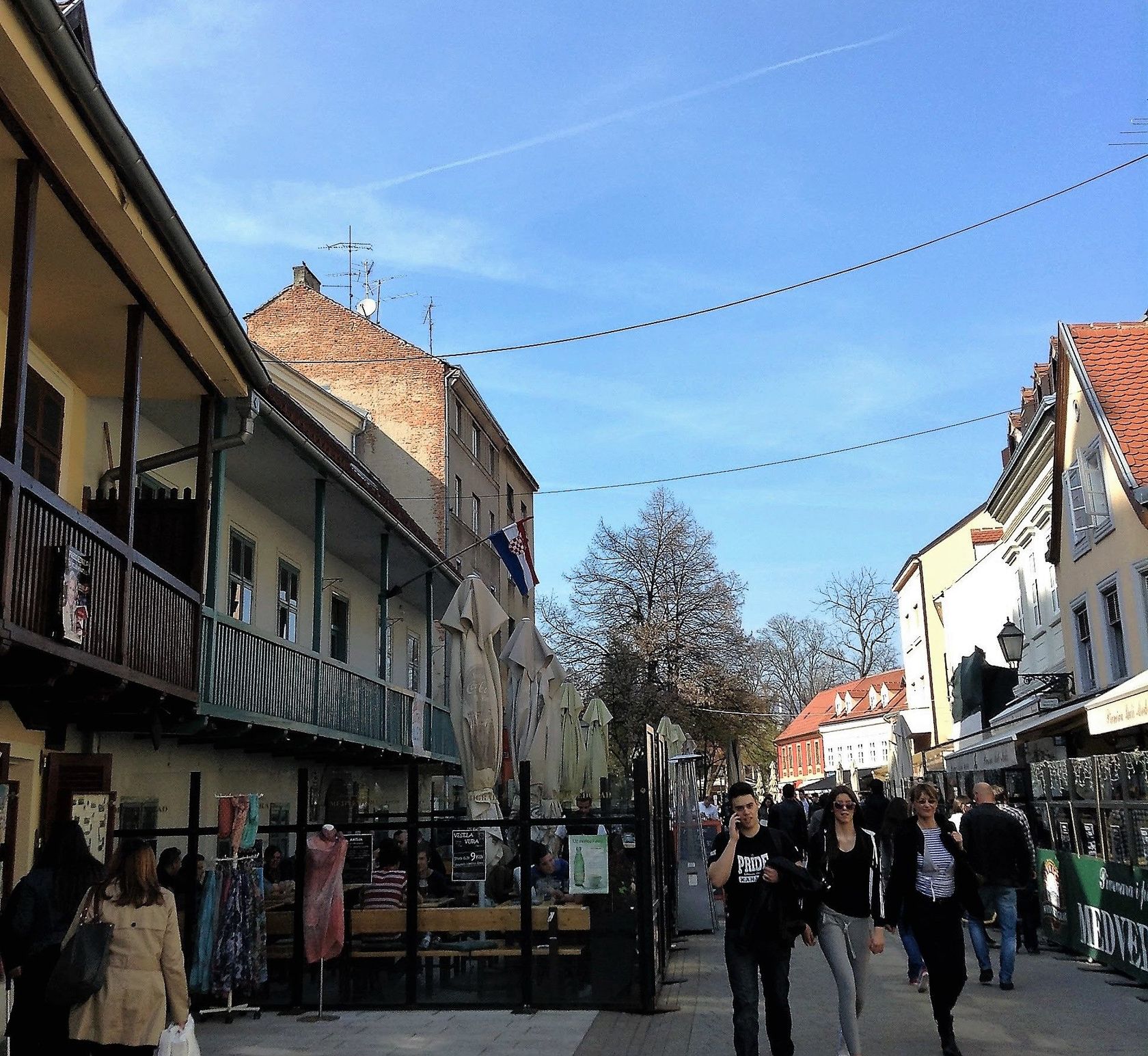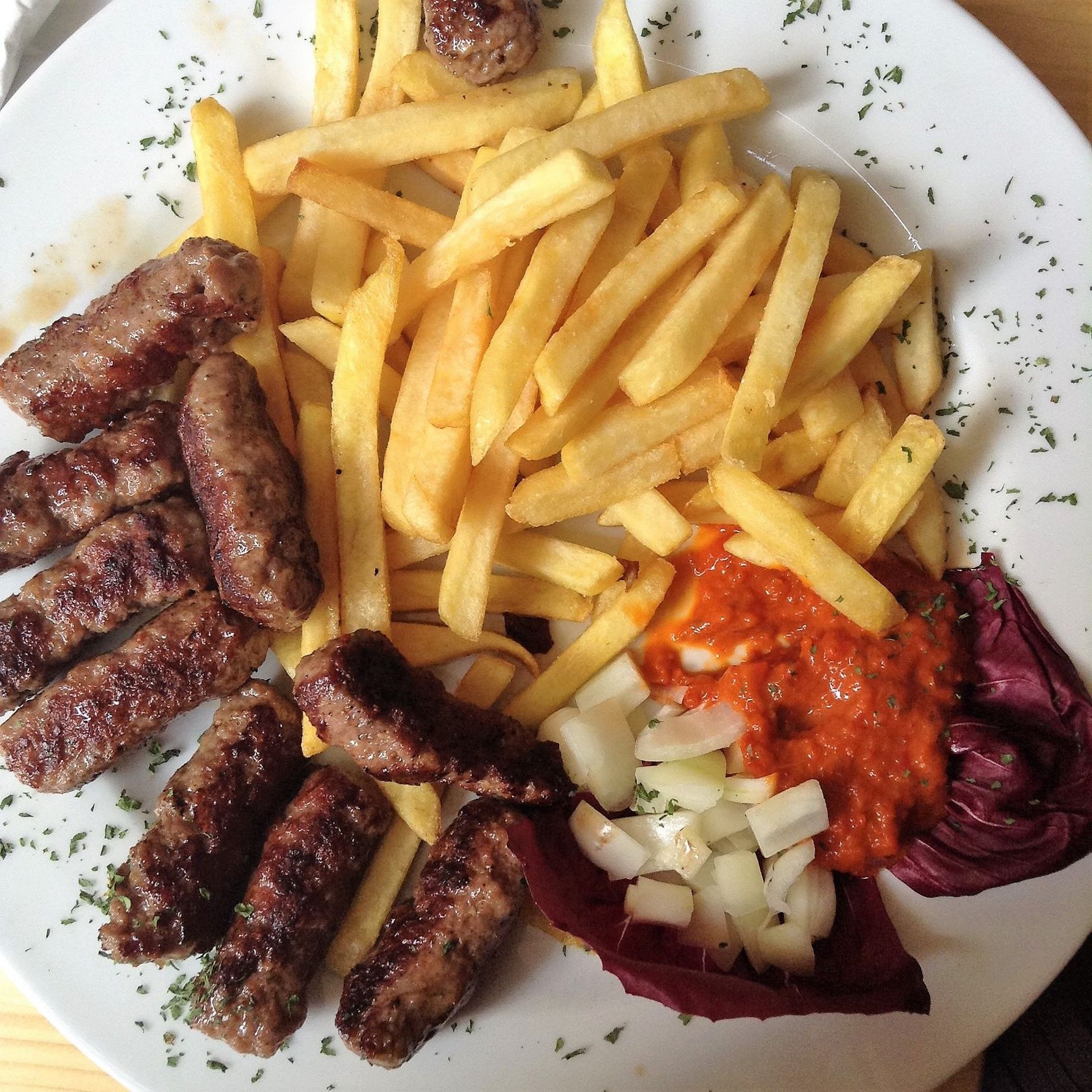 Zagreb city center is chill and amazing. It's filled with cafes and restaurants. In Balkan peninsula, this meat stick called ćevap can be found everywhere, from Croatia to Romania, it can be made as a simple sandwich or a big plate in a restaurant. I felt that I was eating it the whole time during my 1-month trip in Balkan. I quite liked it, especially the ones in Croatia.
萨格勒布中心很不错,有很多的咖啡店和餐厅,游人也不多,如果你跟我一样是个吃货,肯定会喜欢这里这样慢悠悠的节奏,下午喝两杯啤酒再点一些小食就这样打发时间了。在巴尔干的任何一个国家,从克罗地亚到罗马尼亚,随处可见这种烤肉条,每个国家略有不同,路边三明治摊上也都卖这个。对了其实克罗地亚人并不喜欢我叫他们"巴尔干国家"。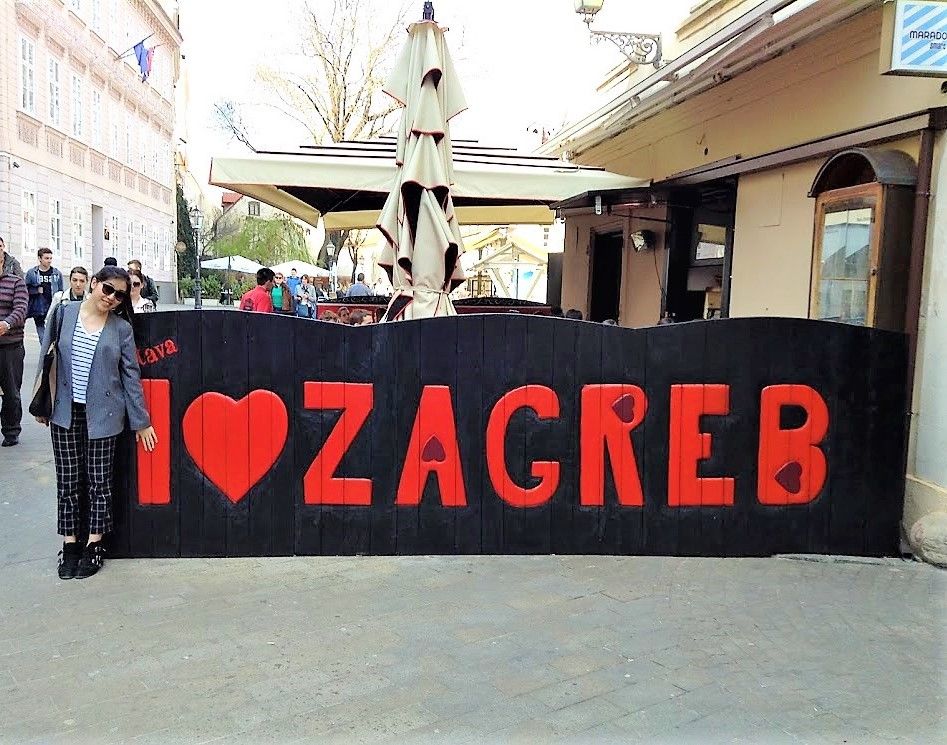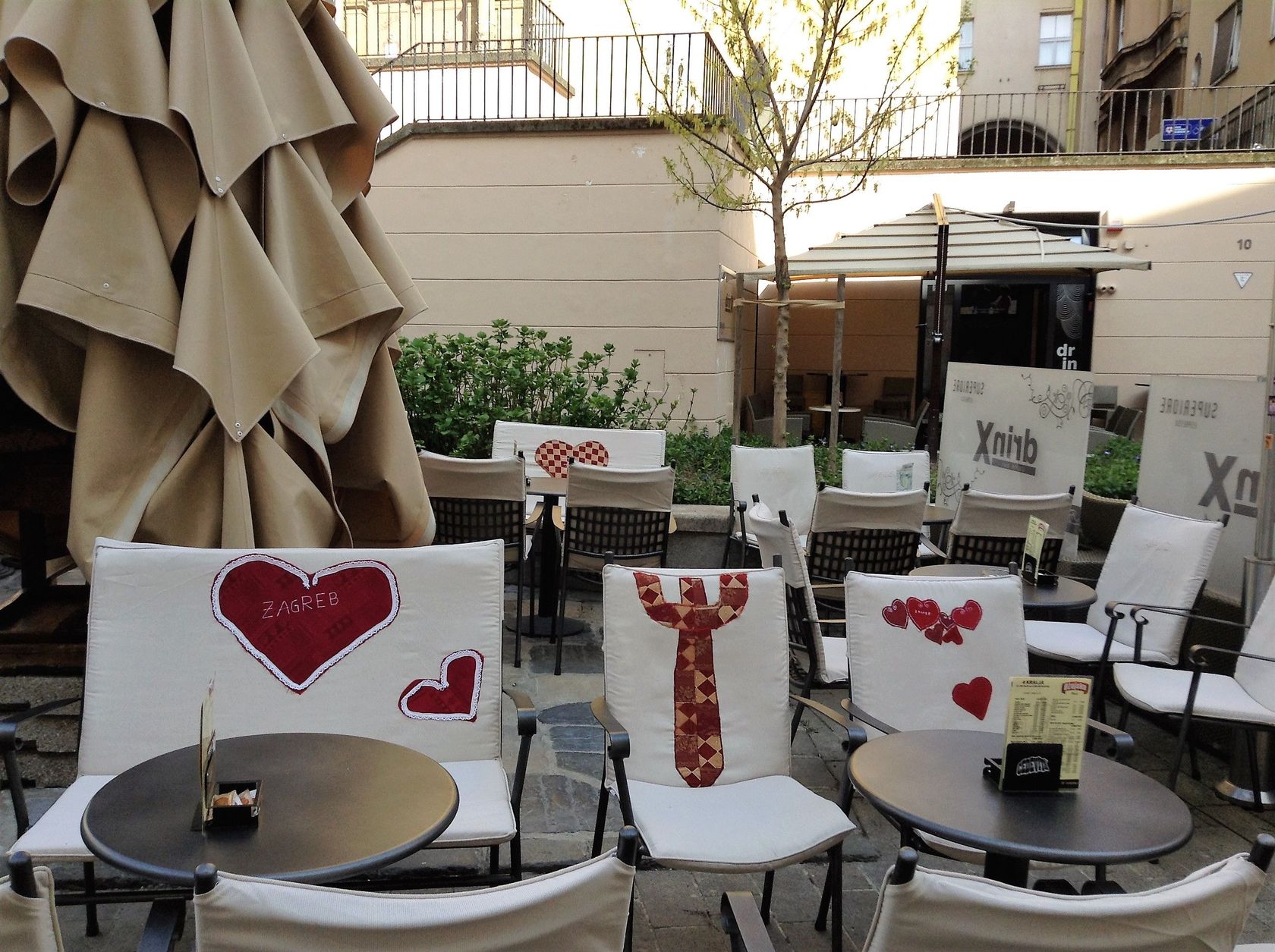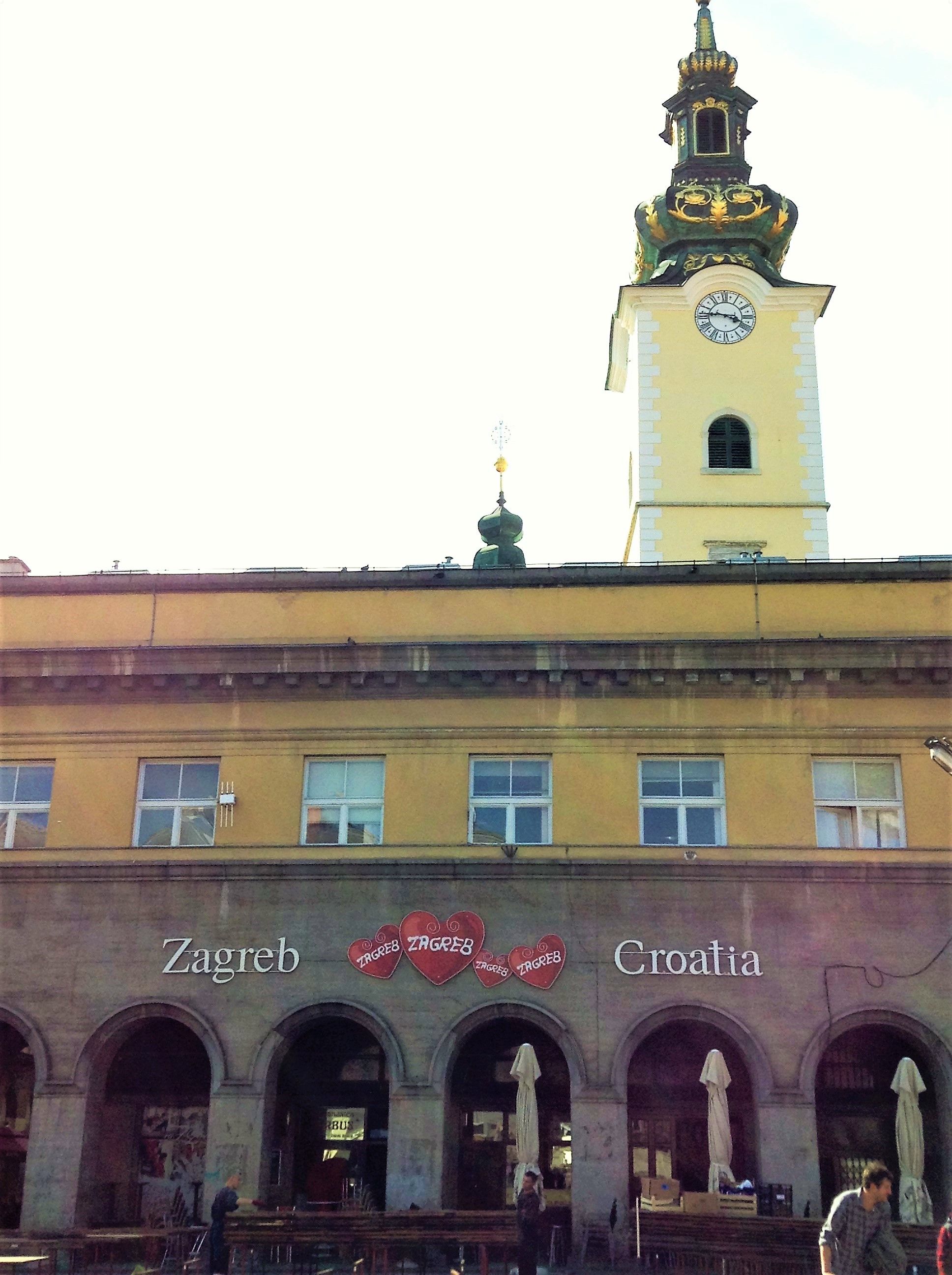 Walking down the street, I felt that Zagreb is actually much better in promoting the city, I saw "I love Zagreb" signs everywhere. I hope more people come to discover this lovely city, it definitely deserves more love from visitors.
其实我觉得萨格勒布挺会城市宣传的,在城市各处都可以看到"我爱萨格勒布"的路标,做的比很多城市都要好。我喜欢更多人来这里看看,因为这个城市挺美的,值得更多游客。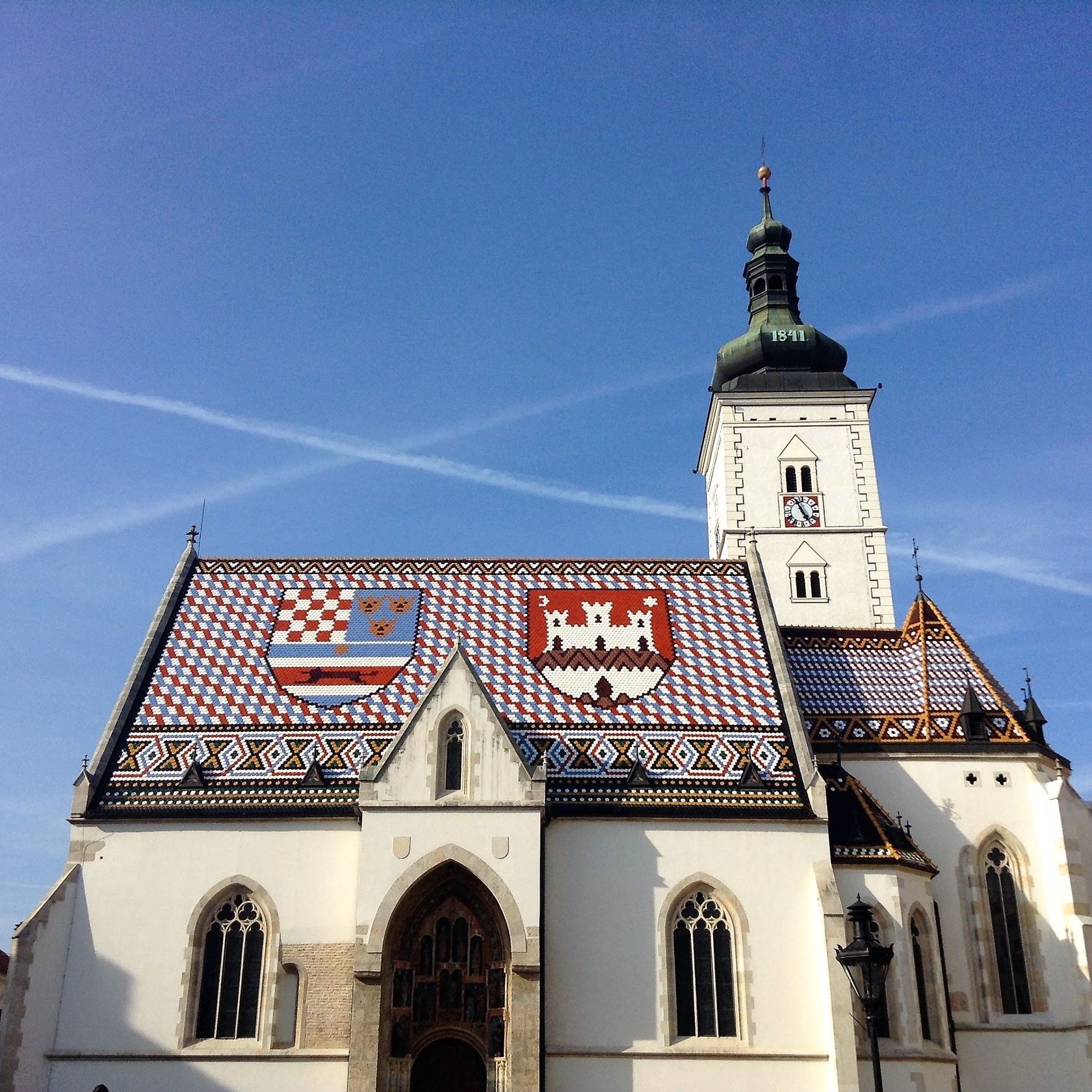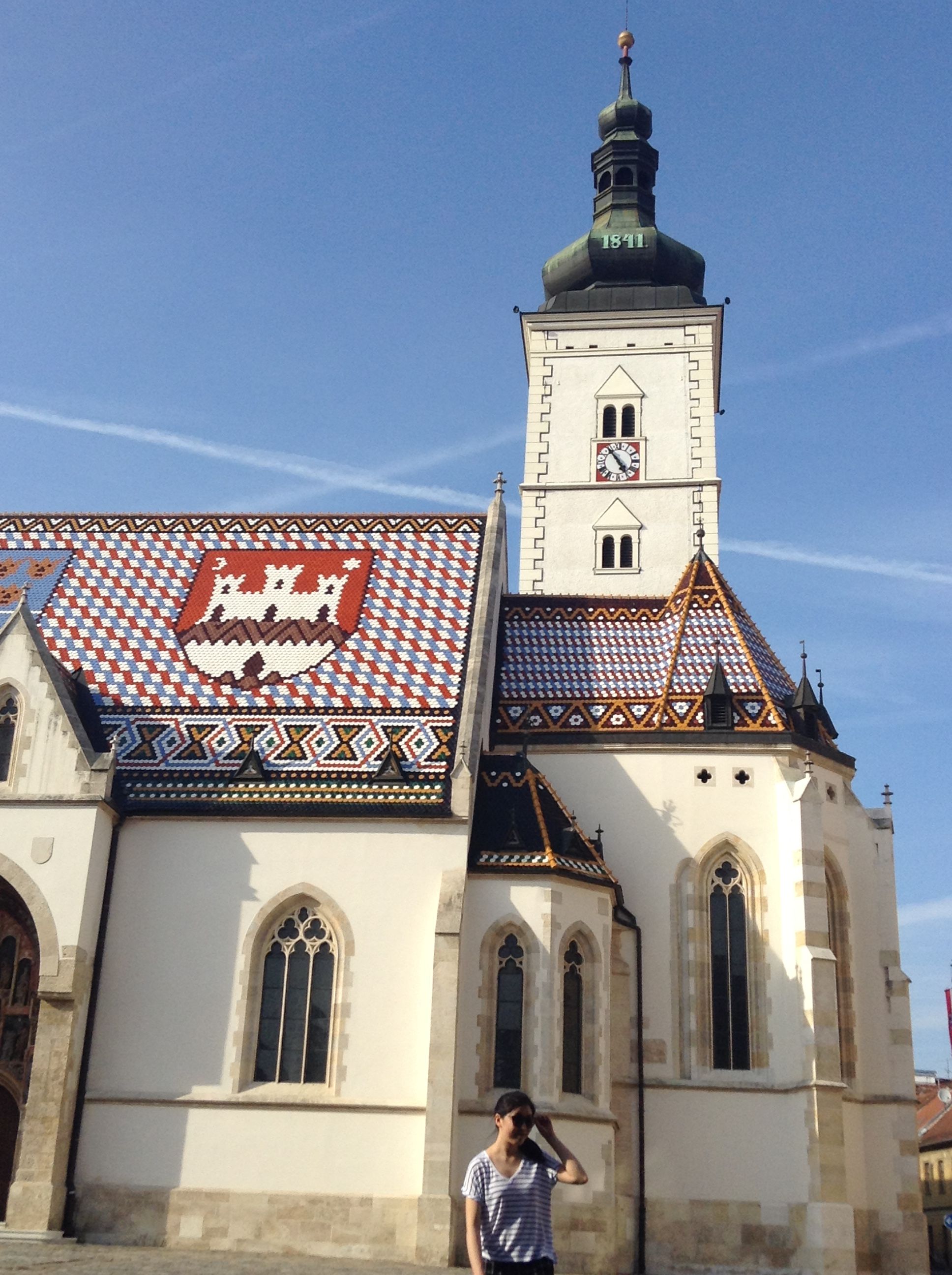 St. Mark's Church is probably the most famous church and the symbol in Zagreb. I absolutely loved its magnificent colored tile roof which is emblazoned with the crests of Zagreb and the Habsburg Kingdom of Croatia. It's so special and beautiful!
圣马可教堂是萨格勒布最有名的教堂之一。也可以说是萨格勒布的标志。我特别喜欢他的五彩精美的瓷砖铺成的教堂顶。两面徽章分别象征了萨格勒布市和克罗地亚王国。非常酷非常有意思。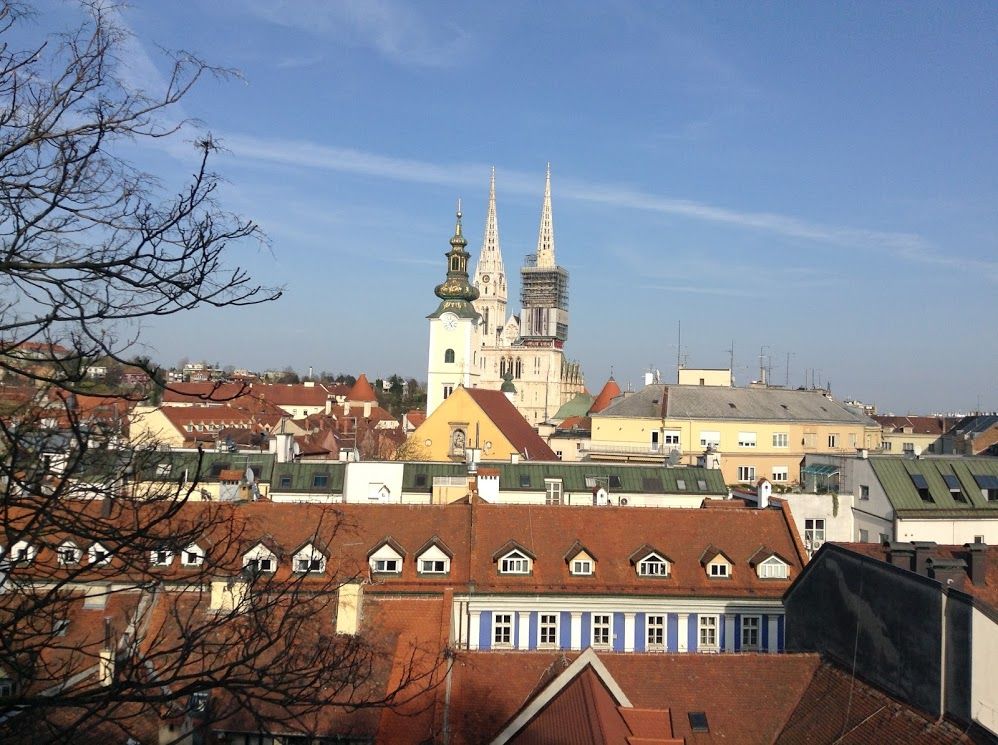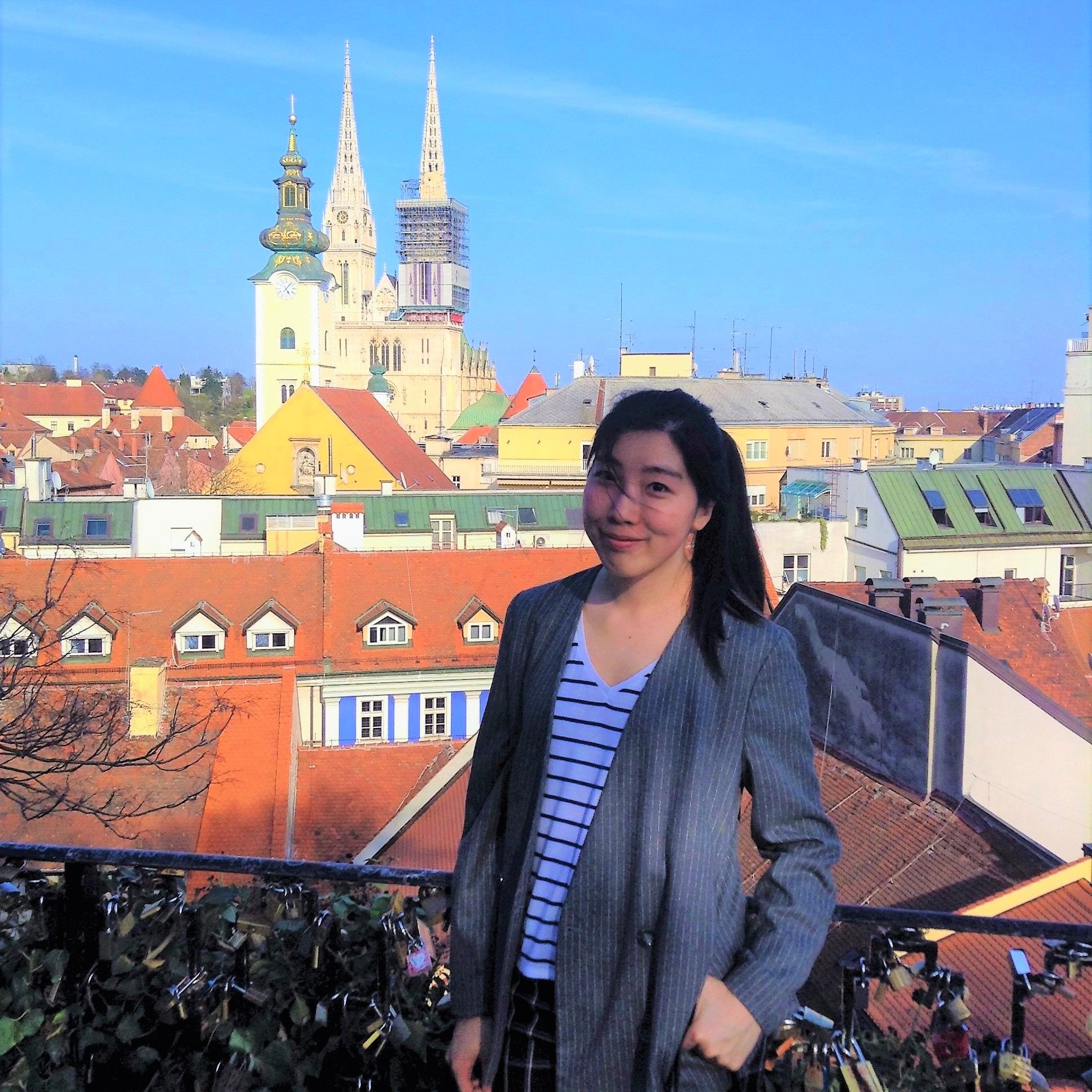 From Zagreb's upper you can get a magnificent view of Zagreb city.
离教堂不远出有个眺望台,可以俯瞰萨格勒布。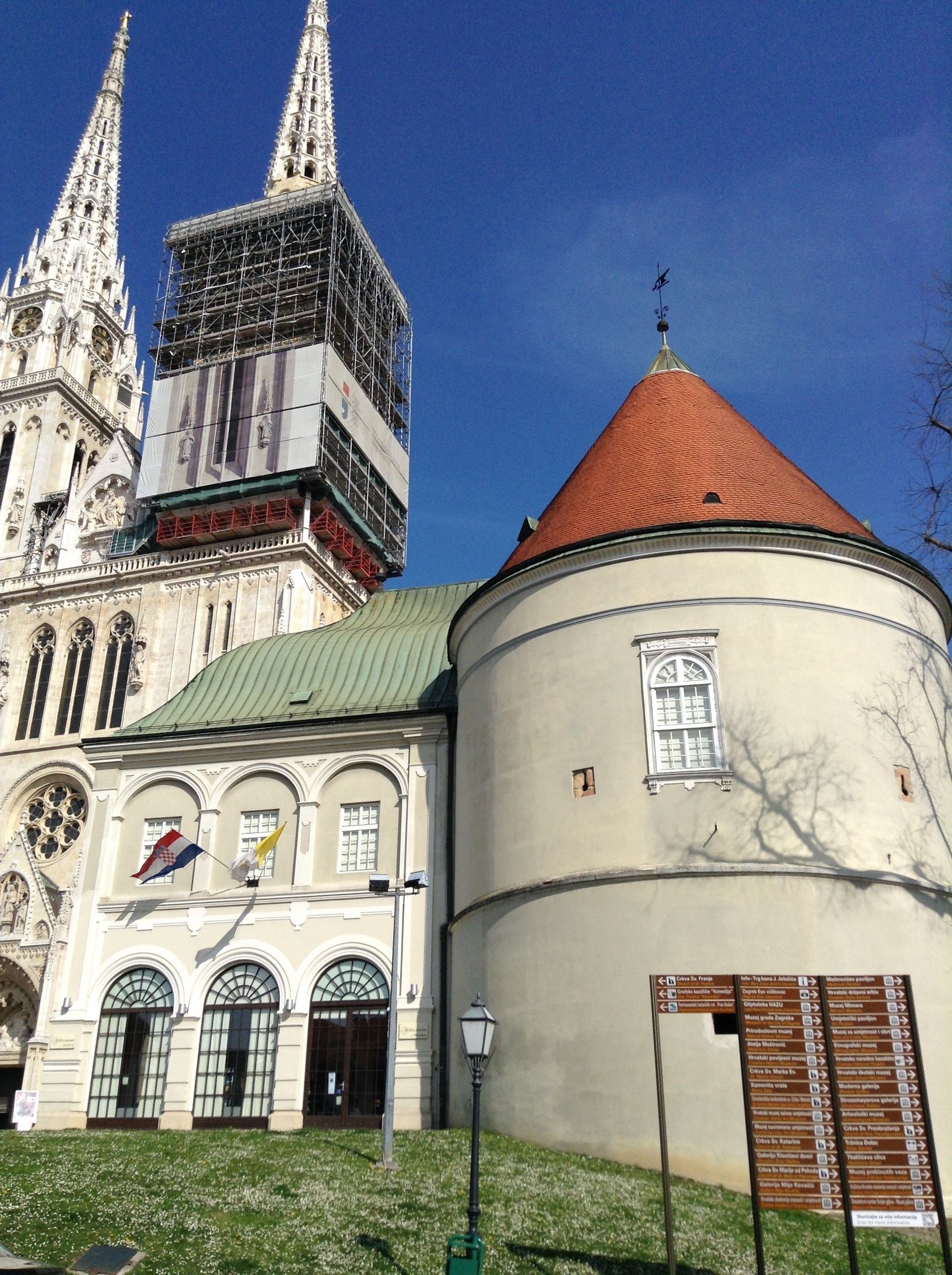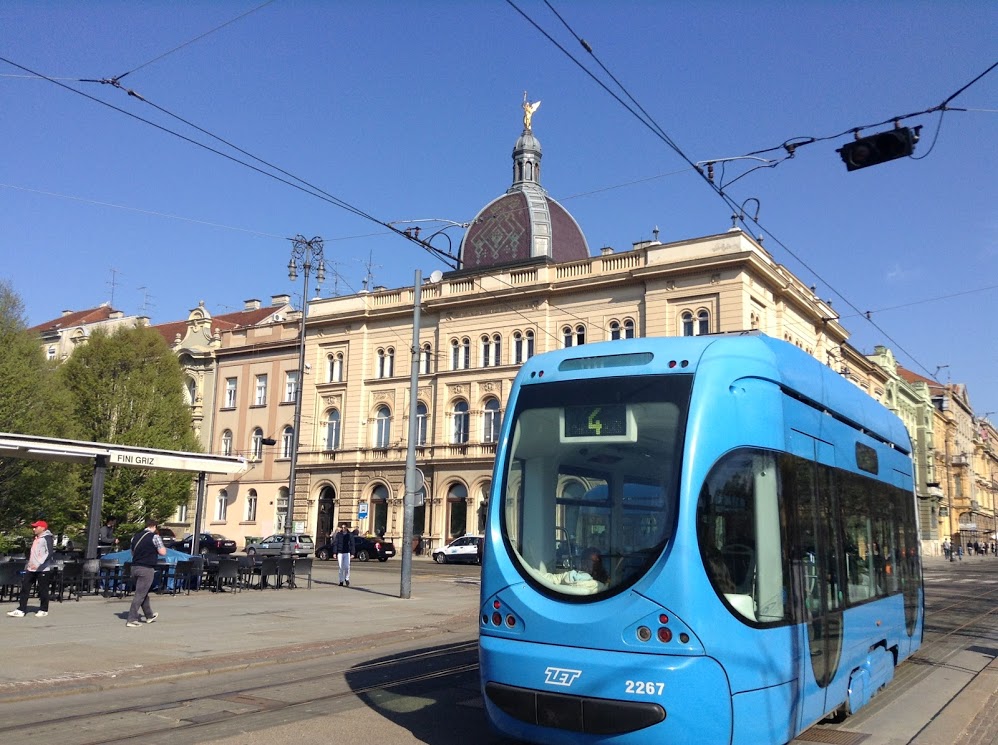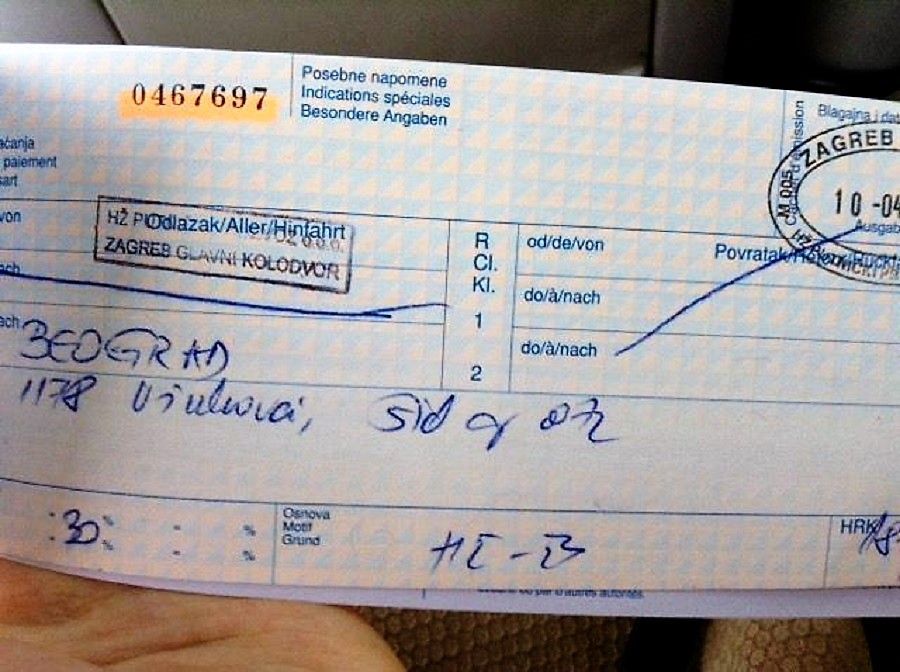 When I went to buy the ticket to Belgrade, the personnel simply writes the destination "Belgrade" by hand and the train was also almost empty. I could see train ride is seriously not that common here in Croatia.
我去火车站买去贝尔格莱德市的火车票,售票员居然直接手写贝尔格莱德,就此出票,这也是我第一次在欧洲看到这样出票了,火车也是空空荡荡的,可见在克罗地亚真的没什么人坐火车。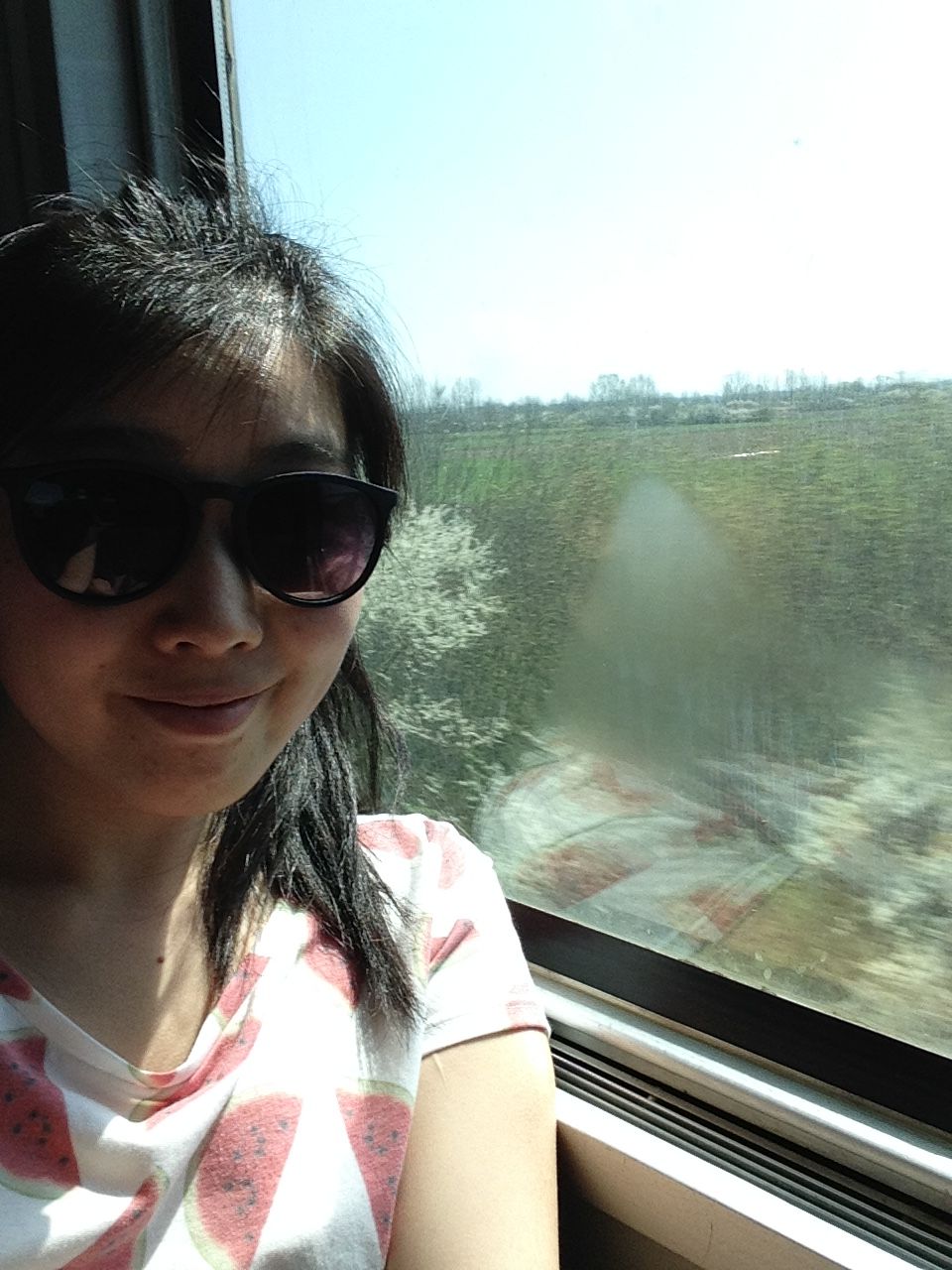 My stay in Zagreb was not really long as I only viewed it as a stopover from Zadar to Belgrade. I only stayed one night there. However it did surprise me with the beautiful architectures, nice street, lovely sights, etc. I would like to recommend it to everyone, if you happen to travel in Balkan or Croatia, don't hesitate to put it in the list!
我并没有在萨格勒布待很久,只住了一个晚上,利用了一些零星的时间看了这个城市。做计划的时候,只是把她当成我在东南欧旅行从十六湖公园到贝尔格莱德的一个中转站,不过这个美丽悠闲的城市留给我的印象倒是很深刻。我希望把她推荐给所有人,如果你碰巧要去东南欧或者克罗地亚旅游,别忘了萨格勒布哦!
Thanks for reading.
谢谢阅读。