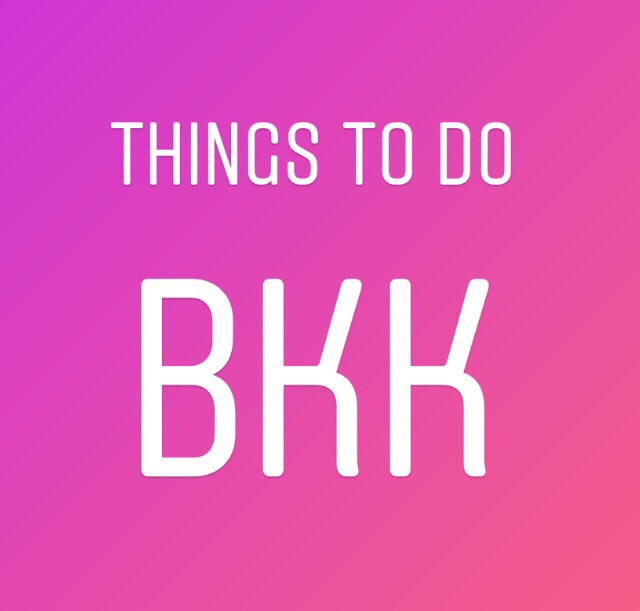 Yes, I'm going to Bangkok!
For @SteemFest itself of course, but also I'll probably stay around BKK for a bit longer. So lately I've been doing some research on things to do around that period of time. I've been to the city for a couple of times before, so I already visited some sites, so I try to look for some other things to do. I was also thinking about going to Ko Chang after with fellow Steemians, but just in case I'm too lazy to move, then I'd be staying in Bangkok.
In this post, I'll share some info I've found, maybe it's also useful for you guys!
ROOF HAIR SALON : I almost never do my hair in Belgium, because they don't have much experience with Asian hair, so every time I go to bigger Asian cities, I'll do my hair. The hair salon is owned by some Japanese hair dresser, and seems good at point color and highlight colors. Located in Korea/Japan town :

4th floor 61/37 sukhumvit 26 klongton klongteoy

,

Bangkok, Thailandlooks so nice right?
Maho Rasop 2019: There is a festival before I leave BKK, I've checked the lineup, one band interests me - King Gizzard & The Lizard Wizard. Ticket isn't cheap though, I'll see. There're a few Thai indie bands I'm following but unlikely they are touring around these dates when I am there.
Ayutthaya temples: I've seen pictures, looks so cool! I'd love to go. But this time I'd travel slow and easy so maybe take a train there and stay there for a couple of day. There is also a floating market but I believe it's more of a tourist trap now, I'd rather see floating market in other areas or in Mekong Delta, Vietnam.
EVEANDBOY: cosmetic and skincare shop in Siam, I'm running out of sheet masks, will buy some there I guess.
...
I'll keep updating this post anytime if I find some more things to do!
Feel free to add on this list for me too, if you are also going to BKK, we can do something all together!

大家知道我要去 @Steemfest,今天我列了一個清單。你們都去過曼谷嗎?有什麼好玩的推薦?