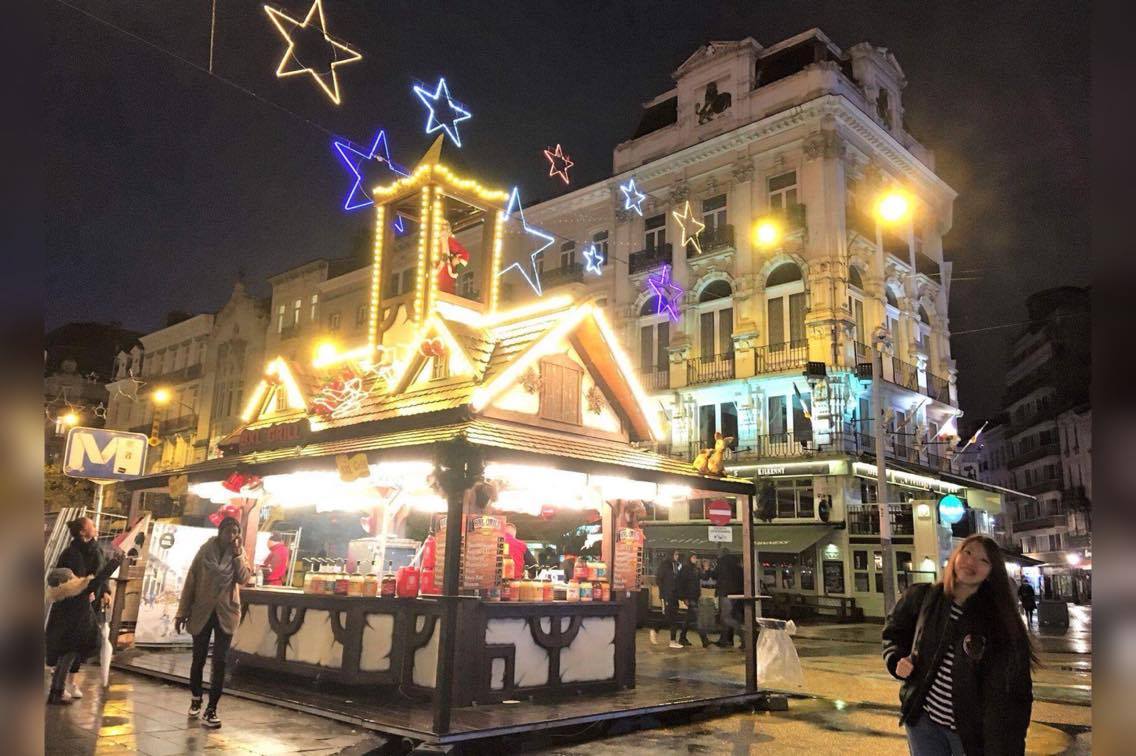 Brussels has one of the most beautiful Christmas markets in Europe. Every year around one month before Christmas, there is this winter wonderland in town, Christmas market being part of it. The winter wonderland also includes a nightly sound-and-light show on the most beautiful Grand Place and stalls surrounding the Bourse and along the Sainte Catherine square.
Christmas market in Brussels starts much earlier than in my little city. It is already my 6th Christmas here in Belgium, I still haven't gotten tired of it. I always love the atmosphere during this time of the year especially after two years ago, they made the main street Anspachlaan completely car-free.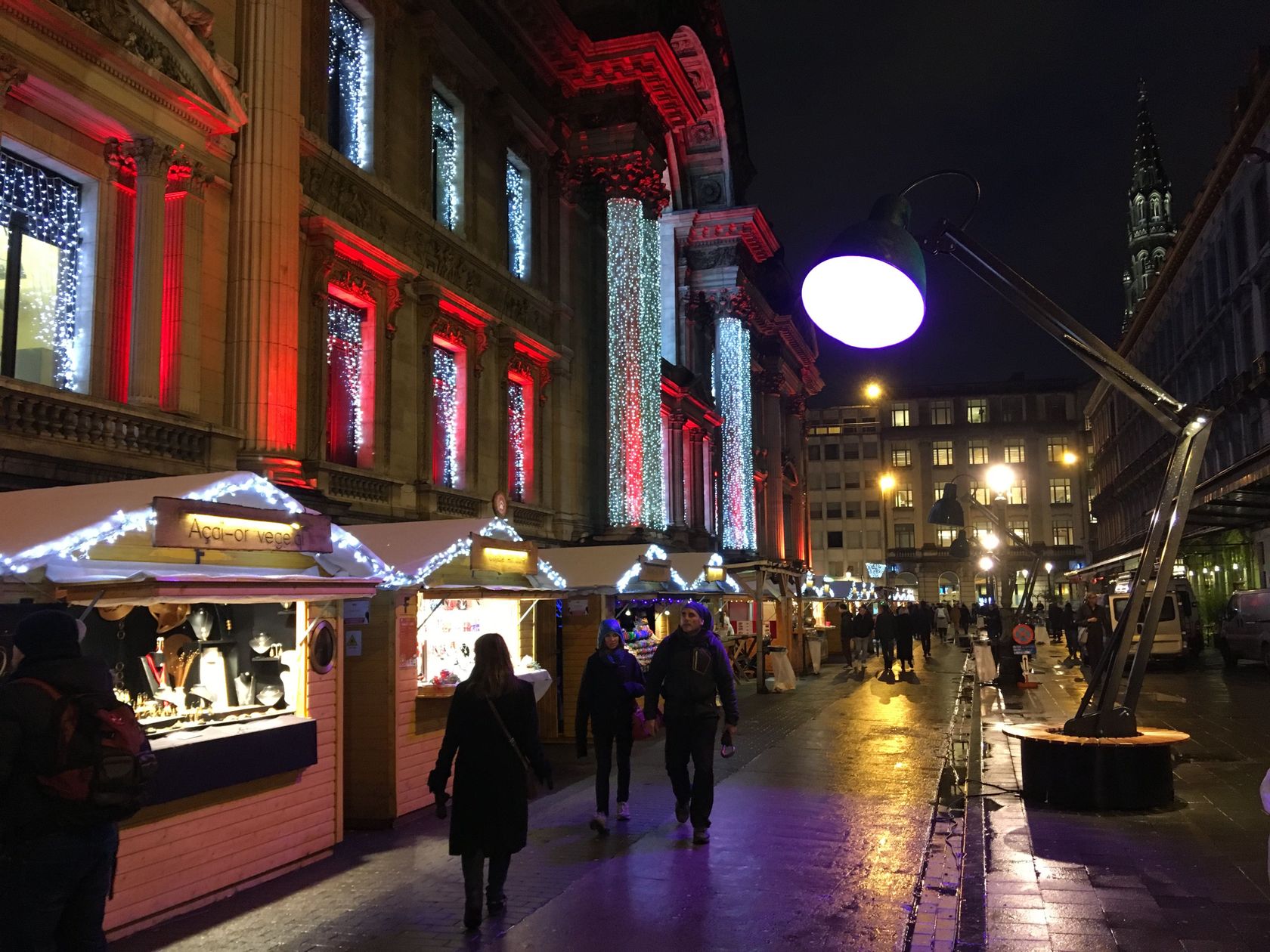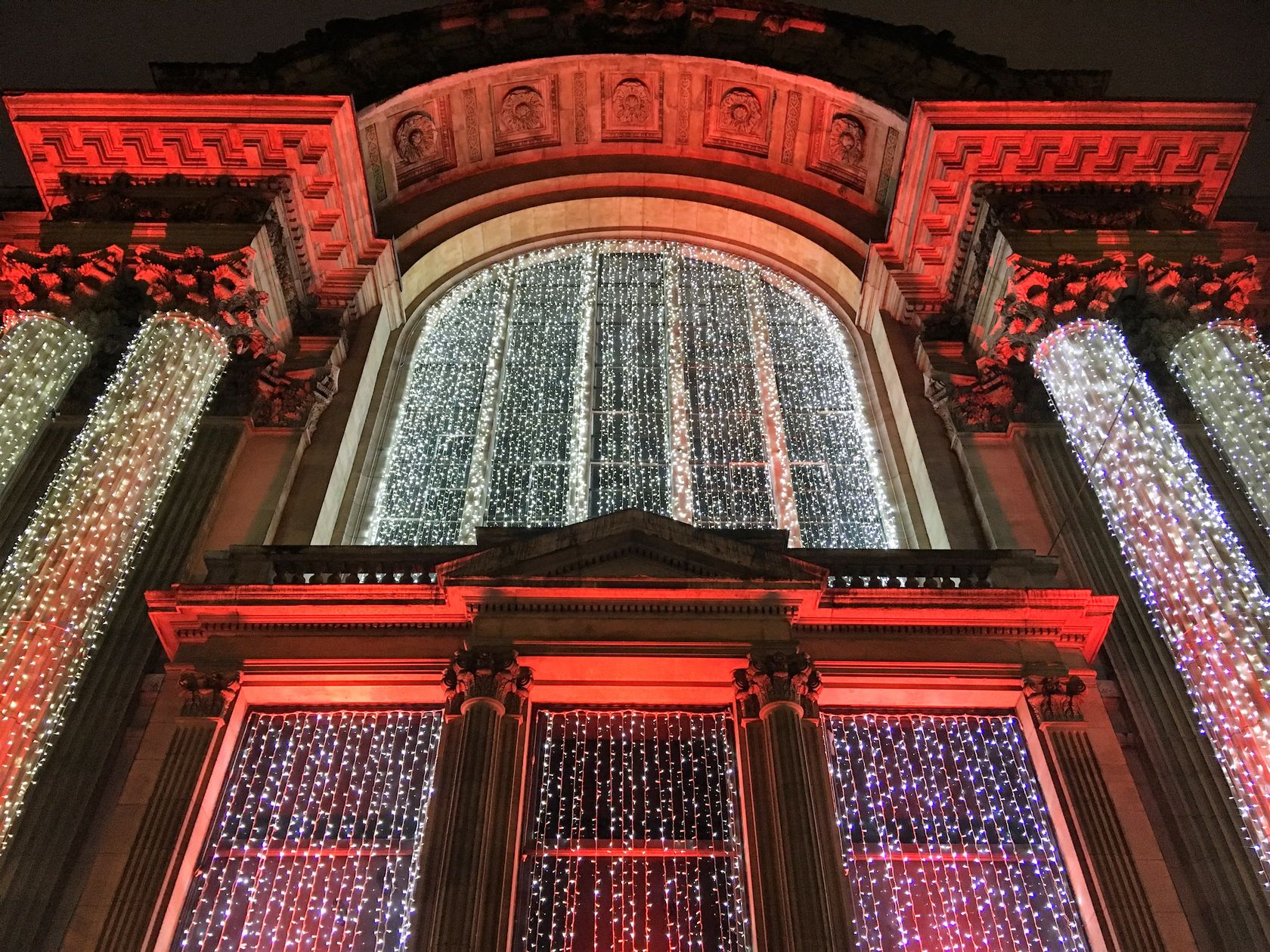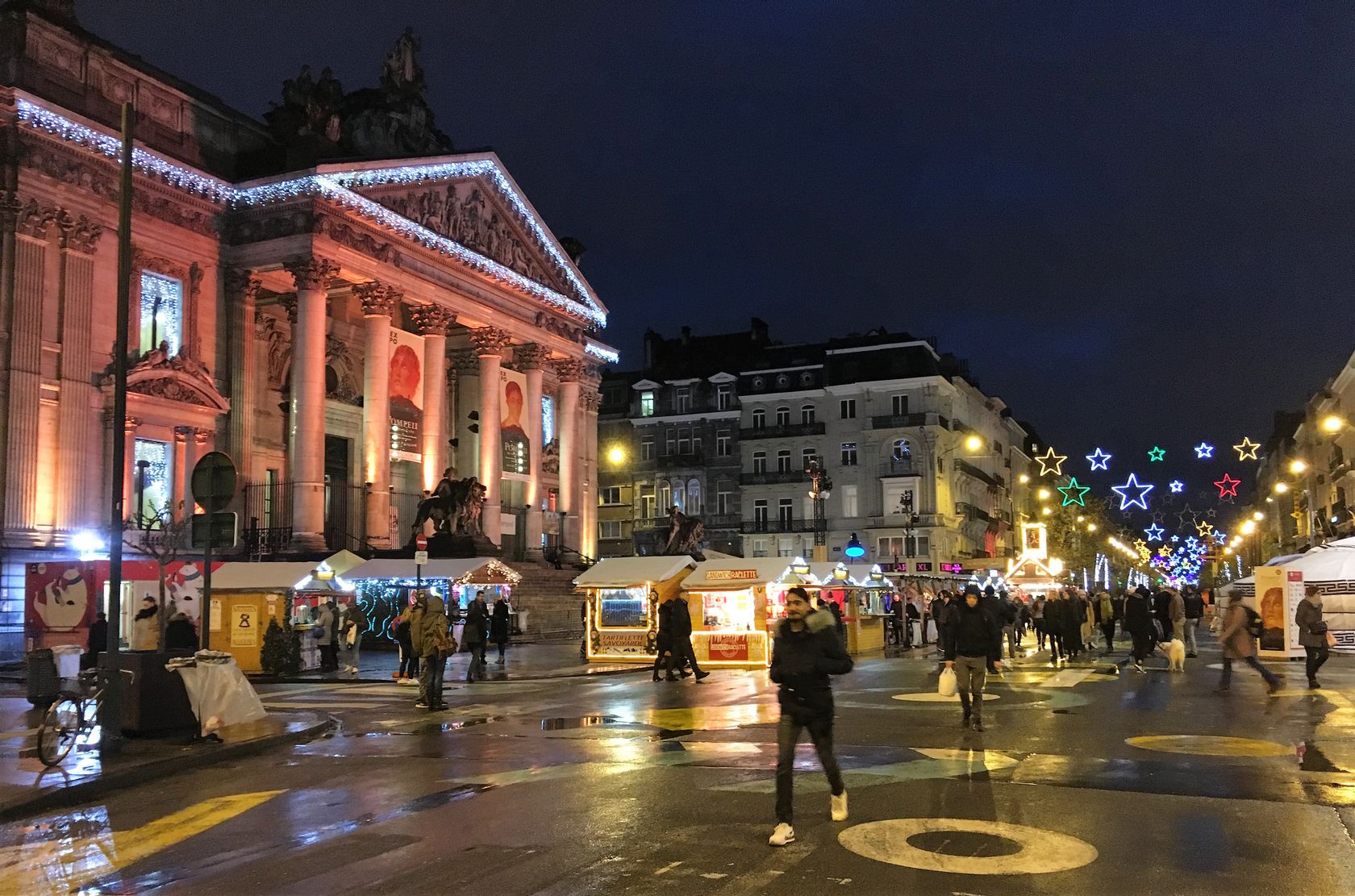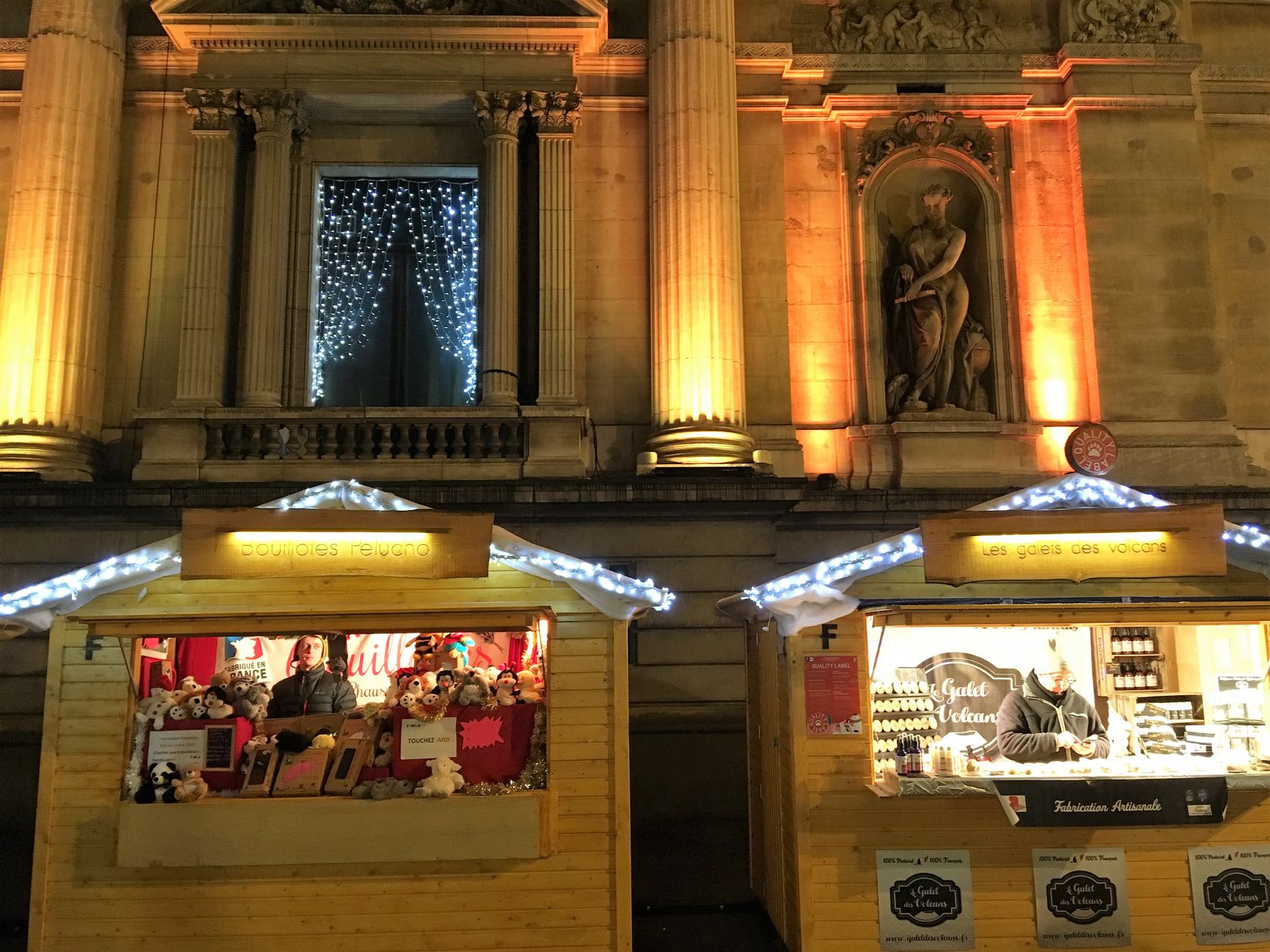 Lights surrounding the Bourse (former stock exchange building).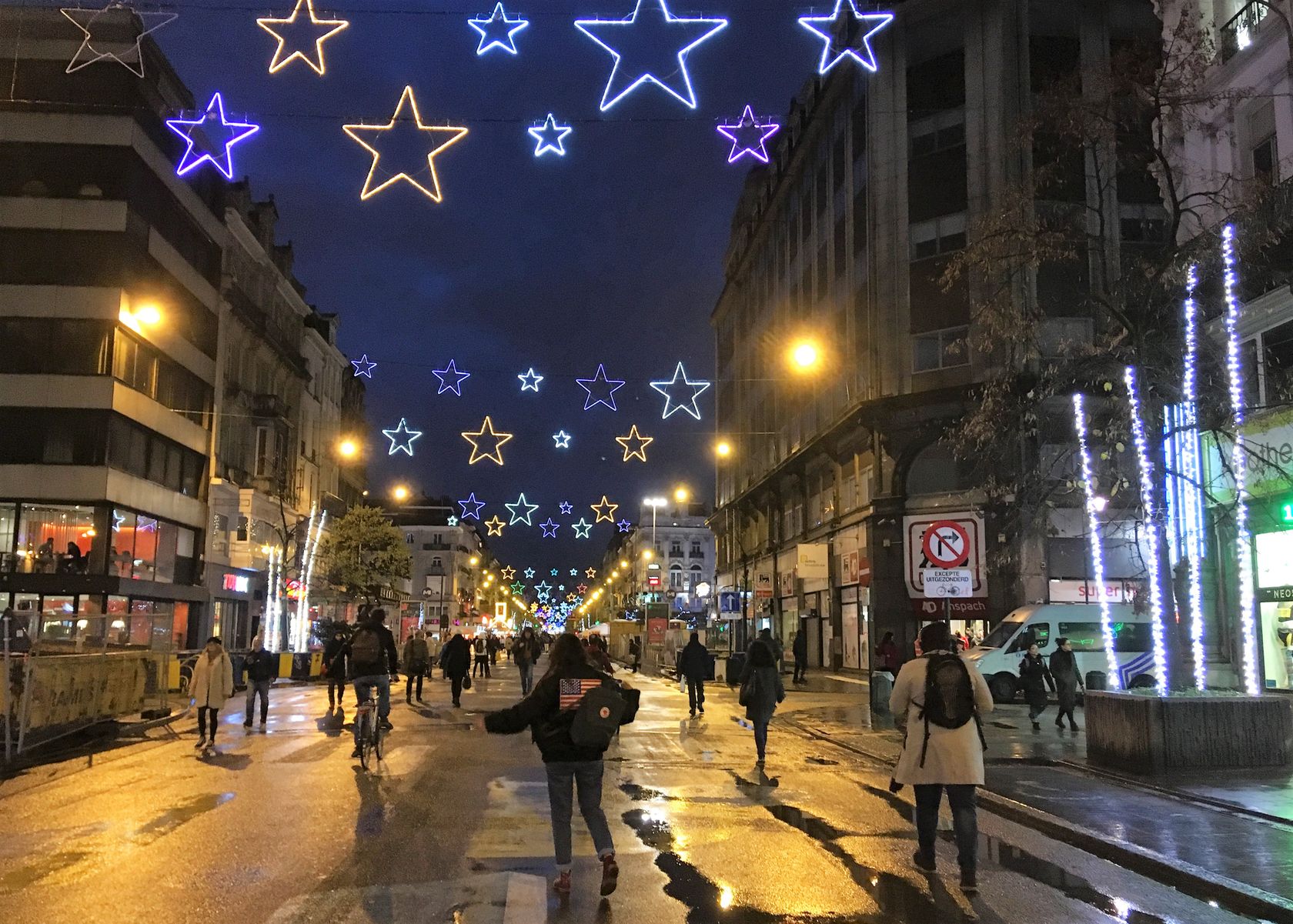 This year they added an Mongolian theme, with shops installed in the Mongolian traditional yurts. Inside it was a Mongolian handicraft shop. I wonder how much Belgians know about Mongolian culture and how much they can learn from some simple stalls, anyway it could still be a good initiative. Funny thing is the yurt itself was also for sale, maybe I should have bought it since it looks big and cozy. My only problem is to find a place to place it in Belgium.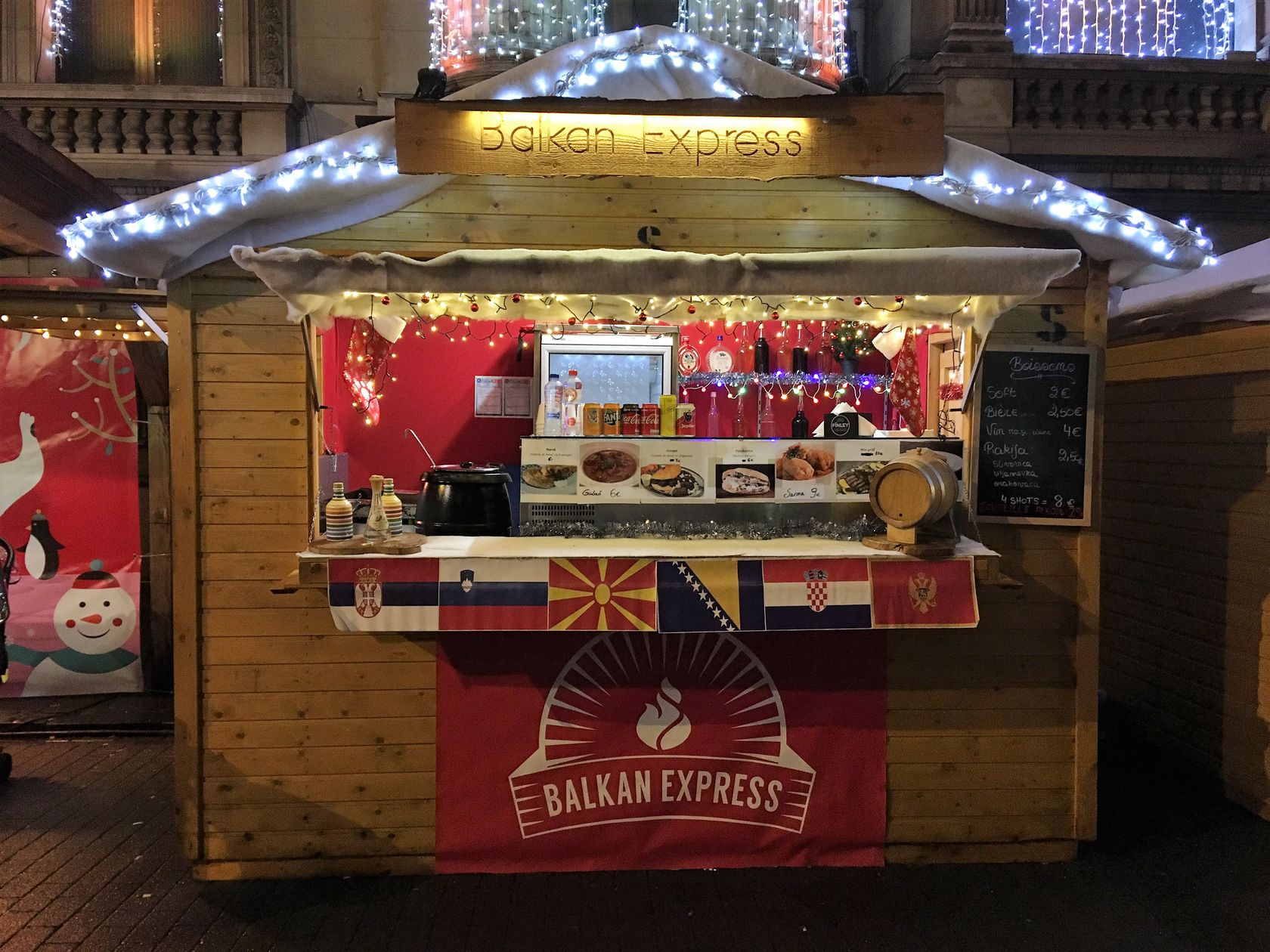 An exotic stall in our European capital.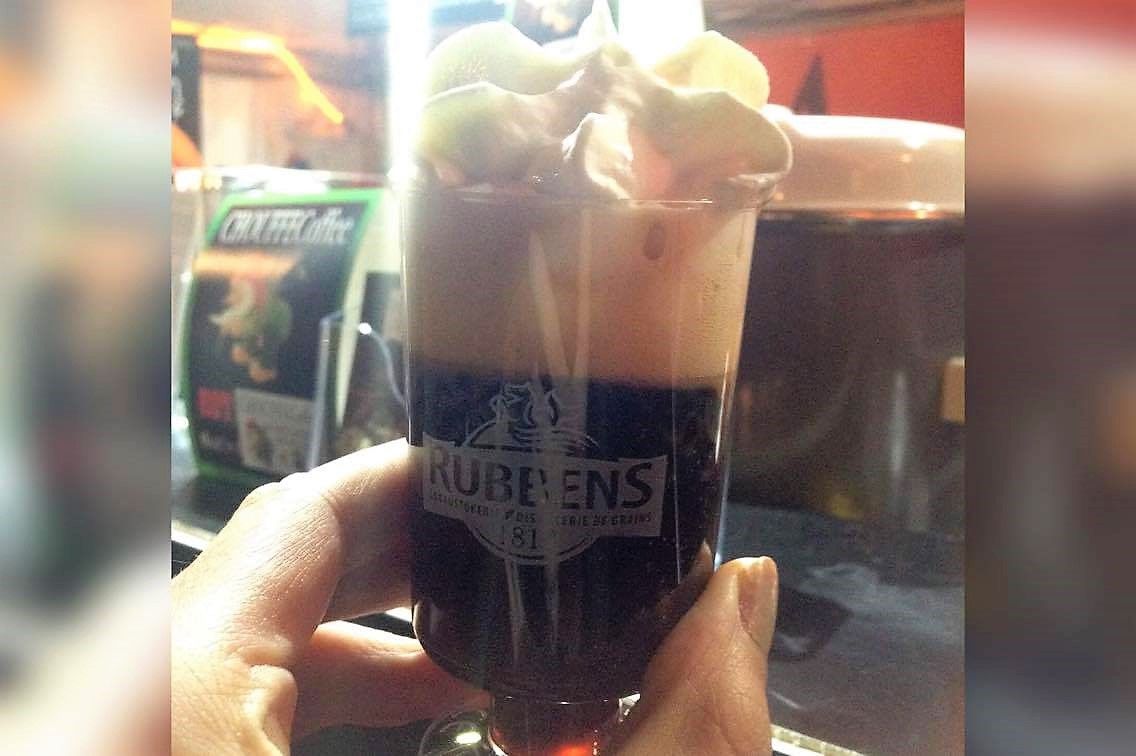 In Europe many countries have Christmas but you can only find Chouffe Coffee in some Belgian cities and this is my absolute favorite. Chouffe Coffee is a kind of coffee taste liqueur (25%) that is served warm with fresh cream. I just bought a bottle today. Will make a detailed post when I get some time.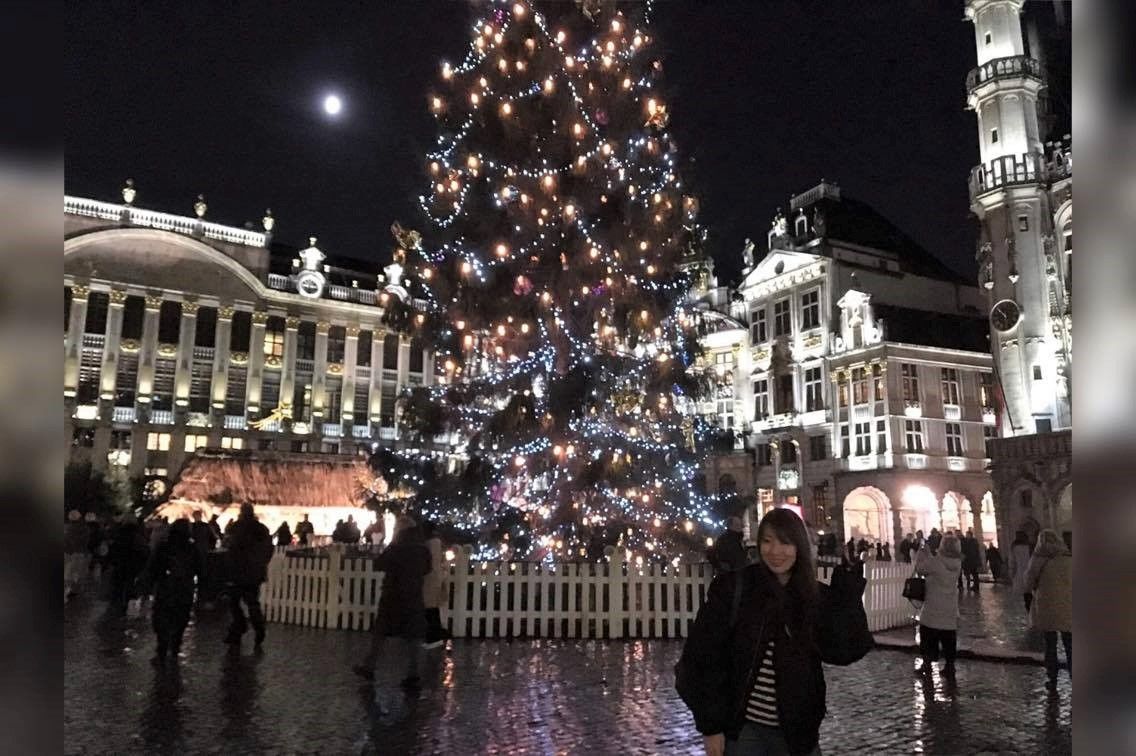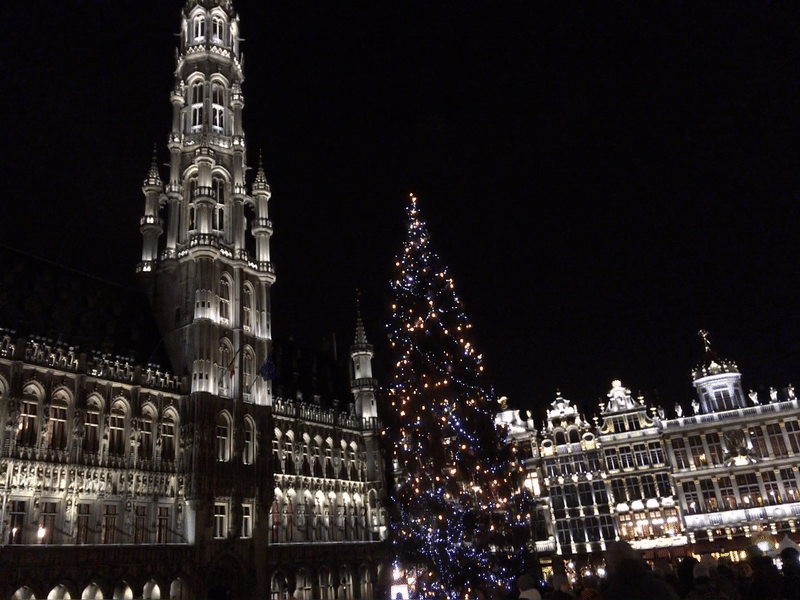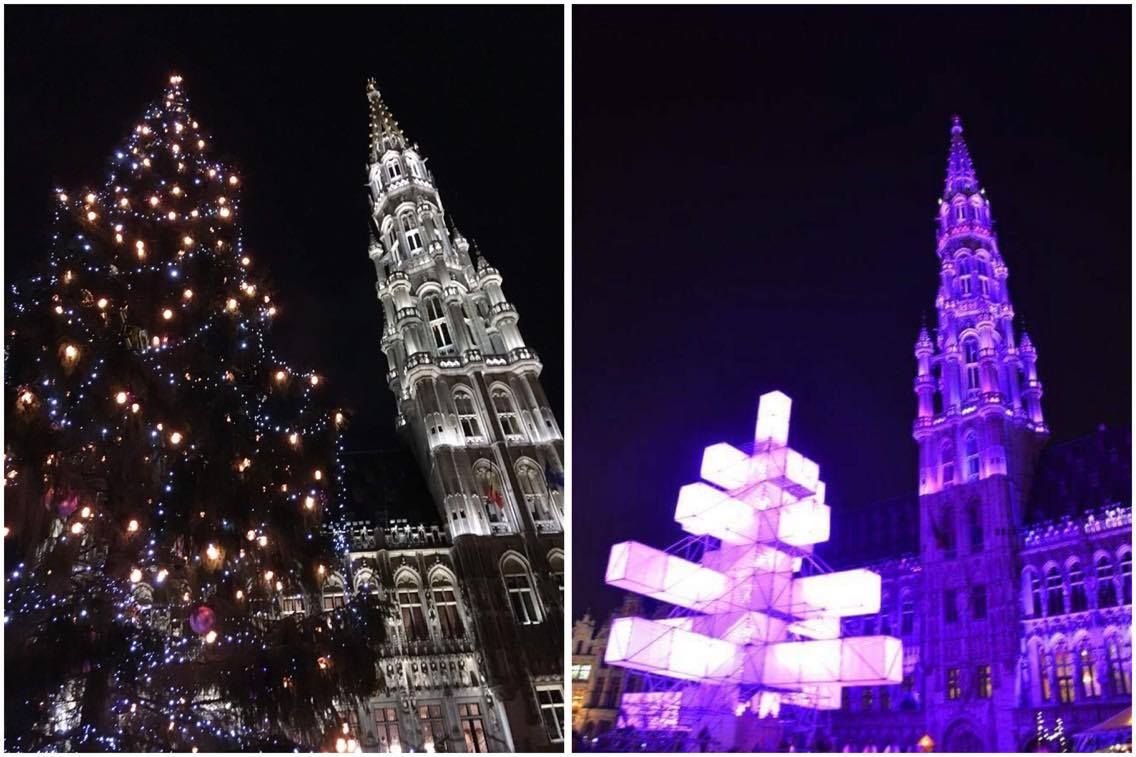 Do you like the Christmas tree of this year in the Grand Place of Brussels? I think they look pretty much the same every year, except in 2012 when I just arrived Belgium. I was thinking, wow, what a creative country, using such a cool and modern tree (see the right pic above)! I loved and missed that tree.
However it turned out to be just an experiment and back then every one hated it, so it couldn't survive another year afterwards.
Do you also prefer the modern one, like me?

又是一年圣诞时,前几天我发了一些我在的小城里的一些圣诞彩灯。但是圣诞市场要等到下周才开始,有点等不及所以今天去了布鲁塞尔逛逛。都说布鲁塞尔有着欧洲最美丽的圣诞市场之一,和很多欧洲国家一样,比利时各大城市都有冬季嘉年华的活动,而圣诞市场就是其中一部分。通常小城市要等到圣诞前两周,而大城市或者是布鲁日之一的旅游城市持续的时间要长很多。
虽然对于欧洲人来说,圣诞市场没什么特别的,但是我特别喜欢过圣诞节,也是我一年中最喜欢的时节。这是我在比利时过的第六个圣诞节,还是没有觉得厌烦。布鲁塞尔的圣诞市场在市中心的前股票交易所的广场一直延续到圣卡广场。整个市中心都挂着彩灯,感觉很梦幻。
特别喜欢今年在主街Anspach街挂满的星星灯,太可爱了。自从两年以前,布鲁塞尔市决定把主街变成步行街,整个布鲁塞尔老城区都差不多变成步行区了,在这里逛逛觉得悠闲惬意很多,人们也更喜欢来这里聚朋友了。
圣诞市场有一些各国小吃,手工艺品,我就不一一发图片了,但是有一个饮料很值得一提,叫做Chouffe Coffee,在各国的圣诞市场卖的东西大同小异,热狗,薯条,热红酒等等……但是这个Chouffe Coffee只有比利时有,而且还不是所有城市都有。这是个25酒精度左右的咖啡味烈酒,通常直接加温,上面淋上鲜奶油,超好喝。Chouffe酿酒厂的标志就是个树林里的小矮人,可见也是圣诞限定呢。我买了一瓶回家,下次有朋友来家里聚会一起喝。
你们喜欢布鲁塞尔大广场上面的这棵圣诞树吗?我觉得很好看,加上大广场上面各种美丽房子的映衬,就更美了。但是其实每年都差不多,但是其实比利时人并不是每年都用传统的圣诞树的。我记得5年以前,我刚来这里的时候,看到一棵很神奇的摩登圣诞树(看我发的比较图),当时我惊呼好酷的树啊,我好喜欢这棵。可惜大部分比利时人很讨厌那棵树,所以它的下场就是此后在没有出现过,而2012年我也有幸亲眼一堵它的风采。依旧更喜欢它。