Try to find a spot get a nice view of Shanghai's skyscrapers.
It's been cloudy since a coupke of days already. Not so much view though, we tried to go to the new Shanghai Center tower but doesn't seem there would be a view.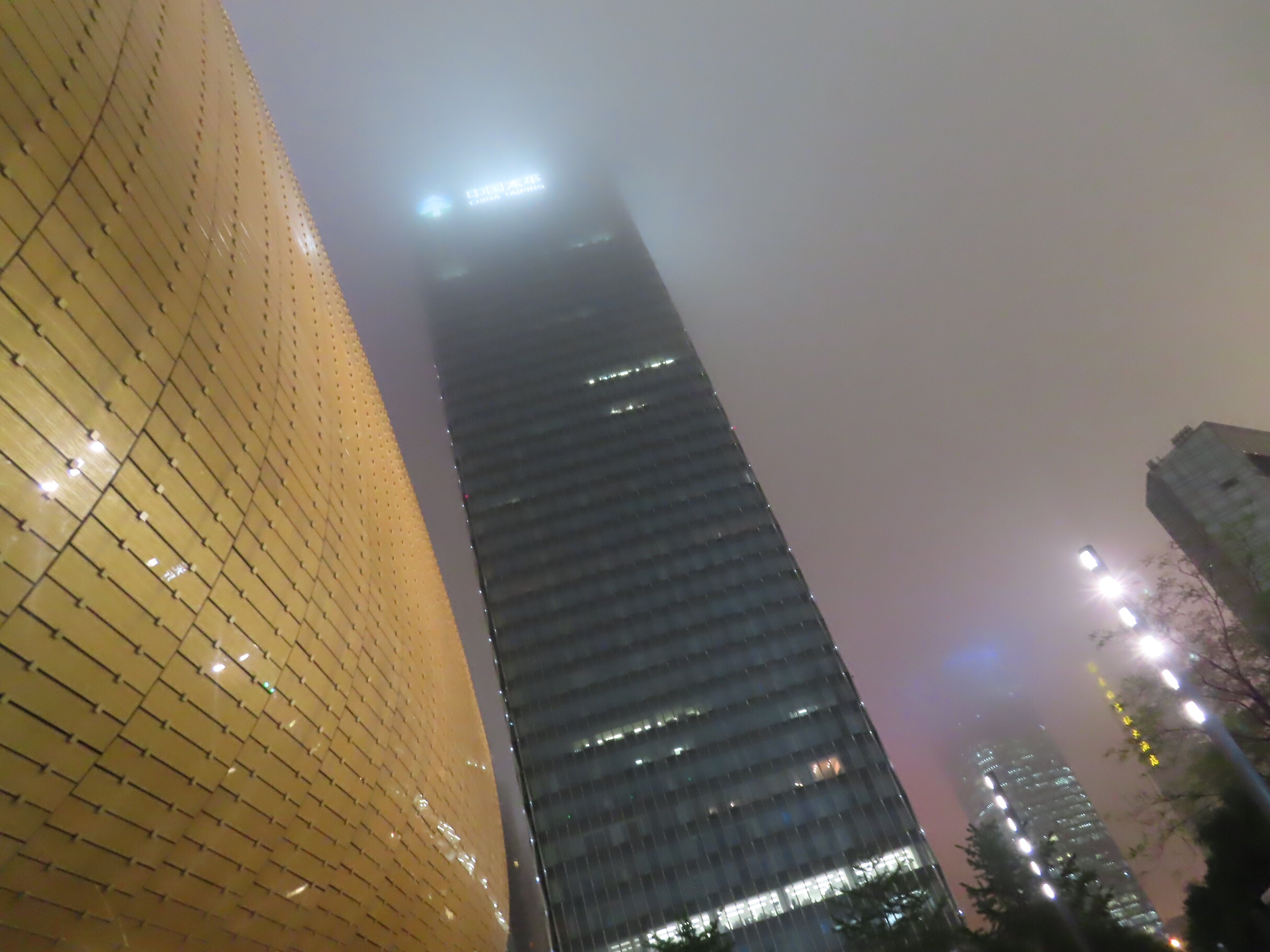 Can you see a view?
OK take some random pictures in Nanjing Rd then!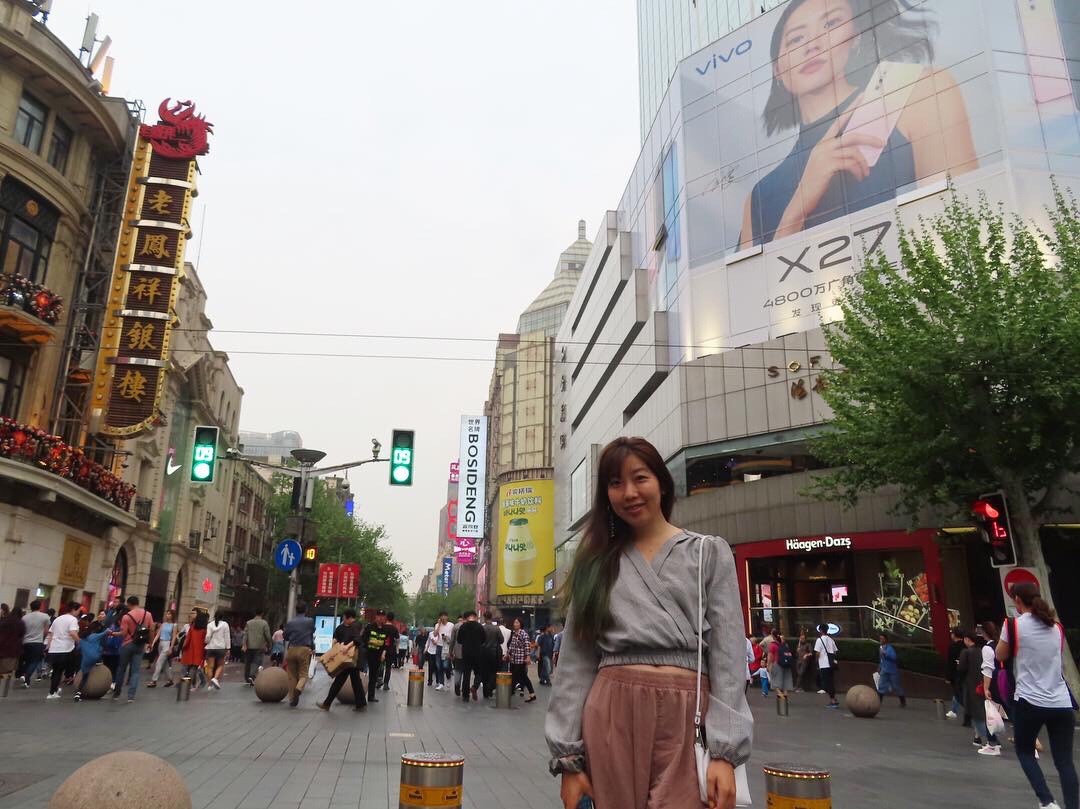 Liu Wen!!!!!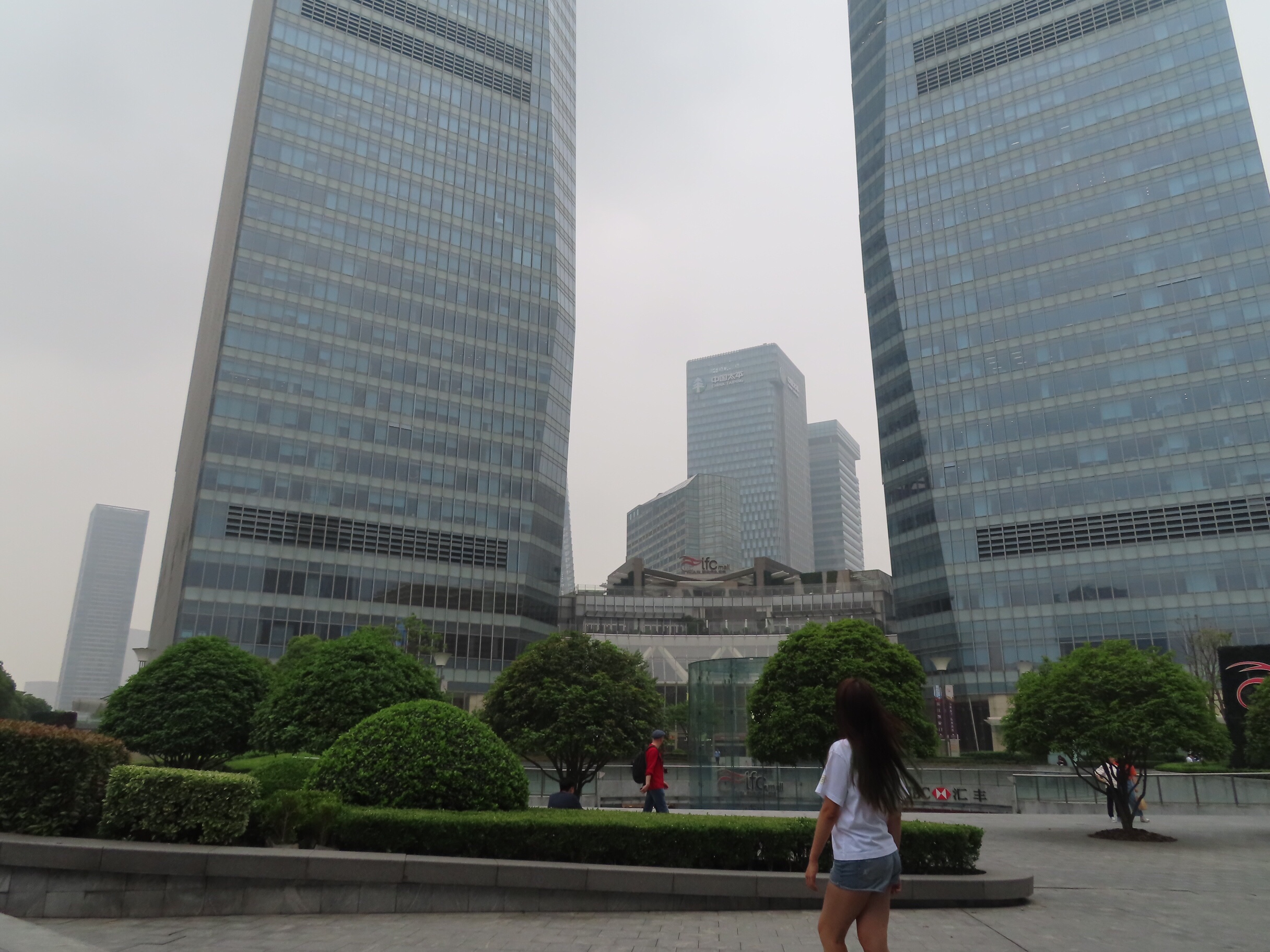 Lujiazui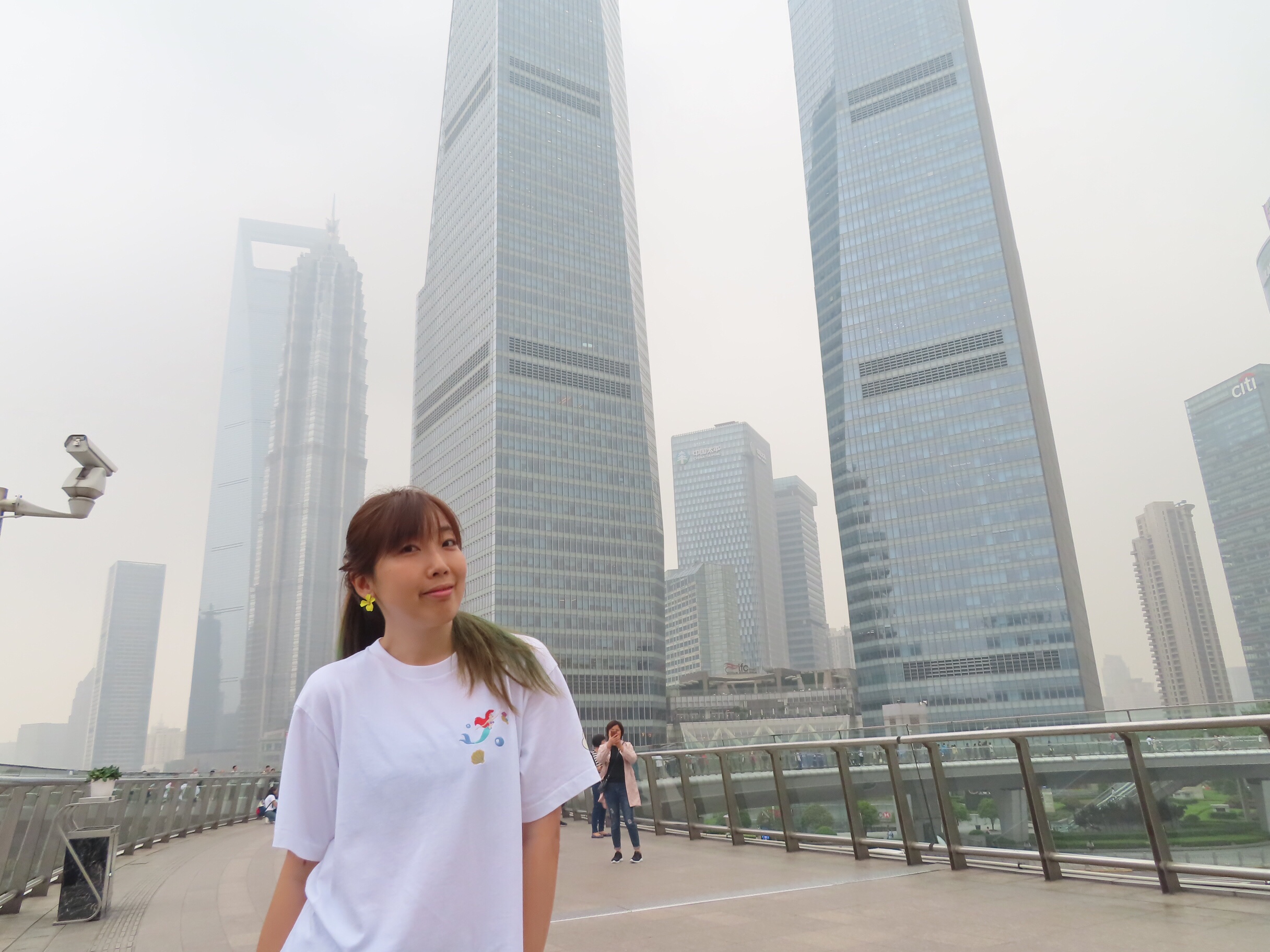 Is it pollution or just foggy weather. My throast still feel OK so far, so probably mostly fog?