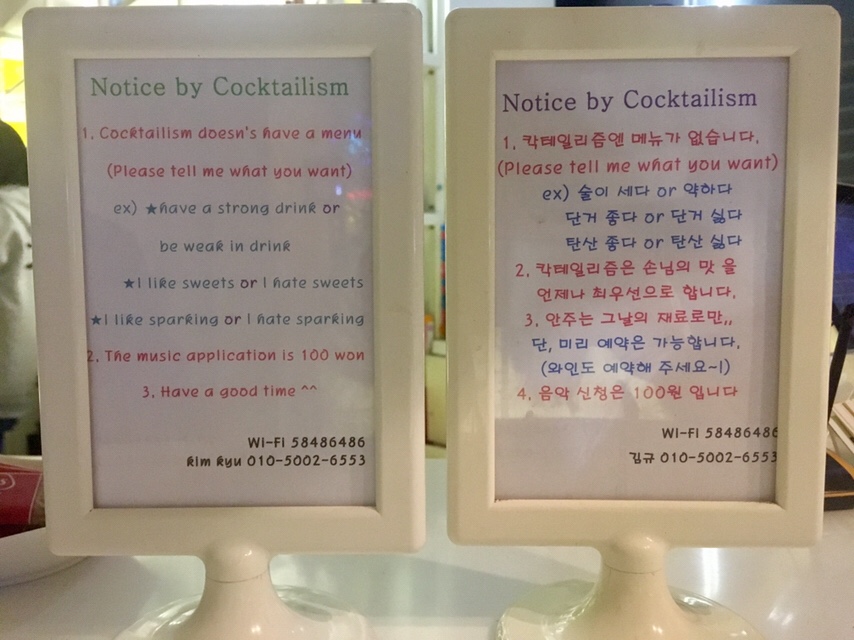 This cocktail bar in Hongdae area doesn't have a menu. You can tell bartender what you want: sweet or not, strong or not strong, fruity etc. Then they make you your cocktail accordingly.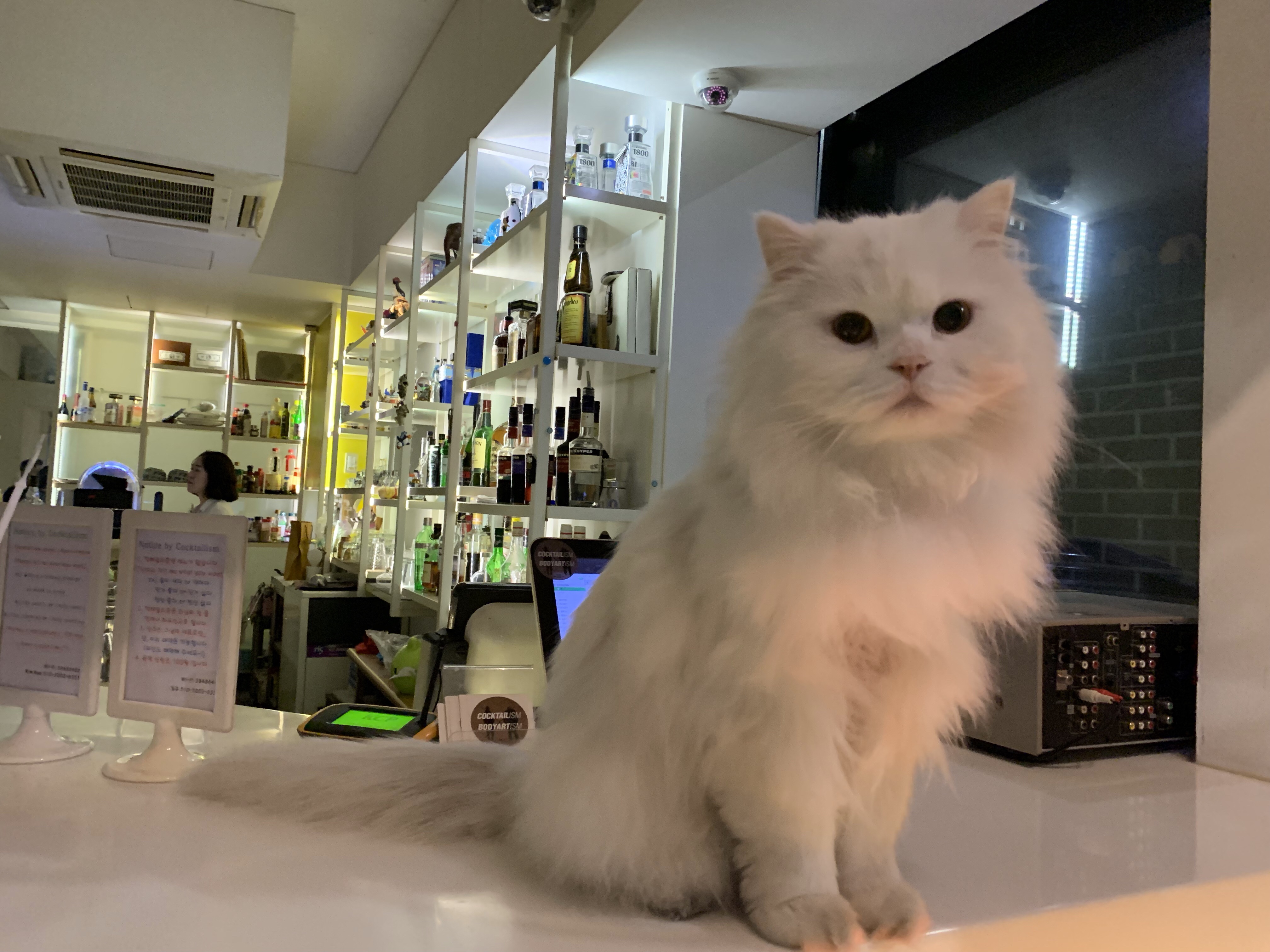 They have two cute cats, I was firstly attracted by the cats from the window, then decided to go in.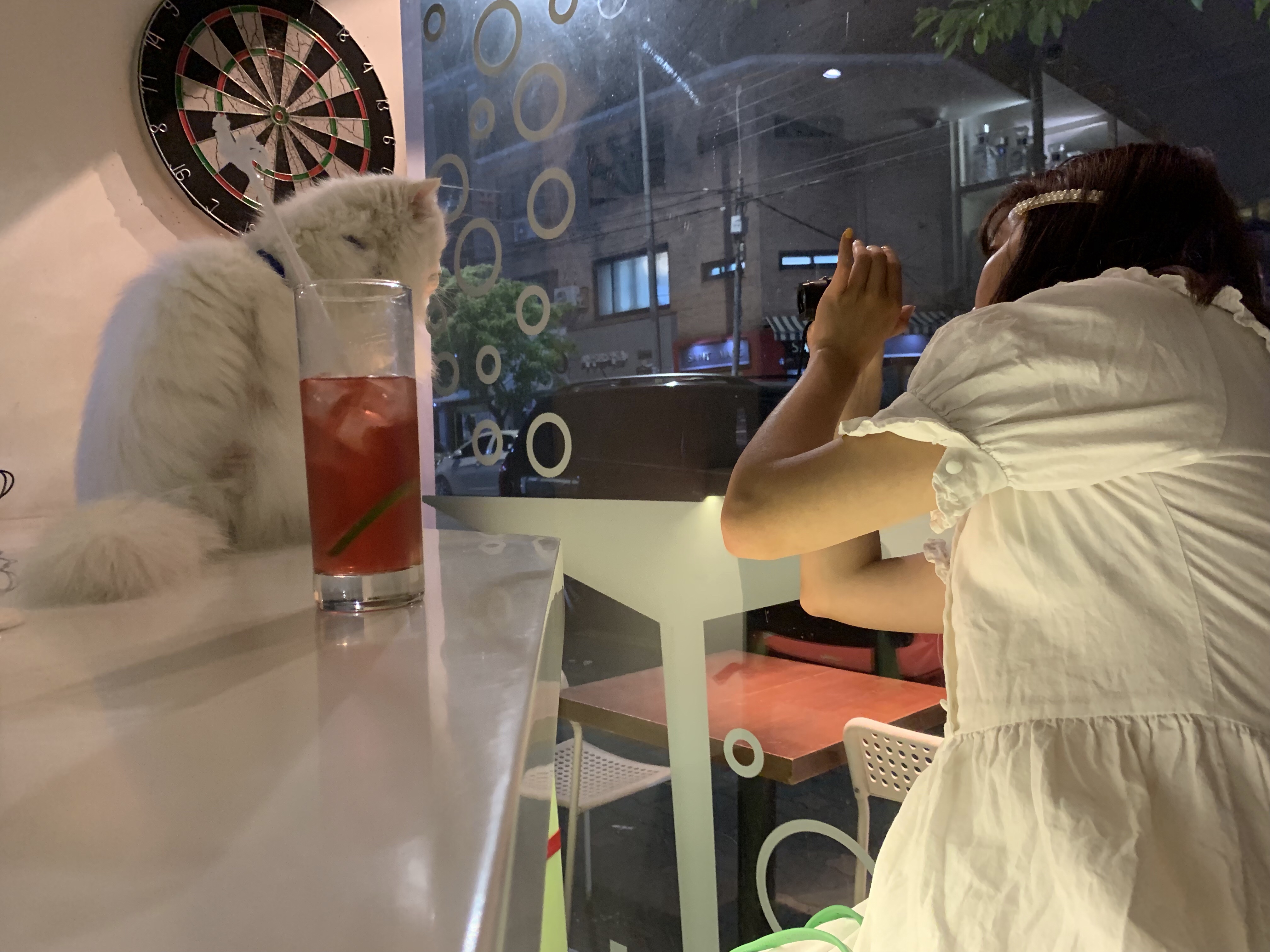 I told them to make me a sweet and strong cocktail and I got what I wanted.
Interesting place, good concept. It was a quite small bar, can only fit 7 or 8 persons, but cozy and cats are cute. Price was similar as in Belgium.