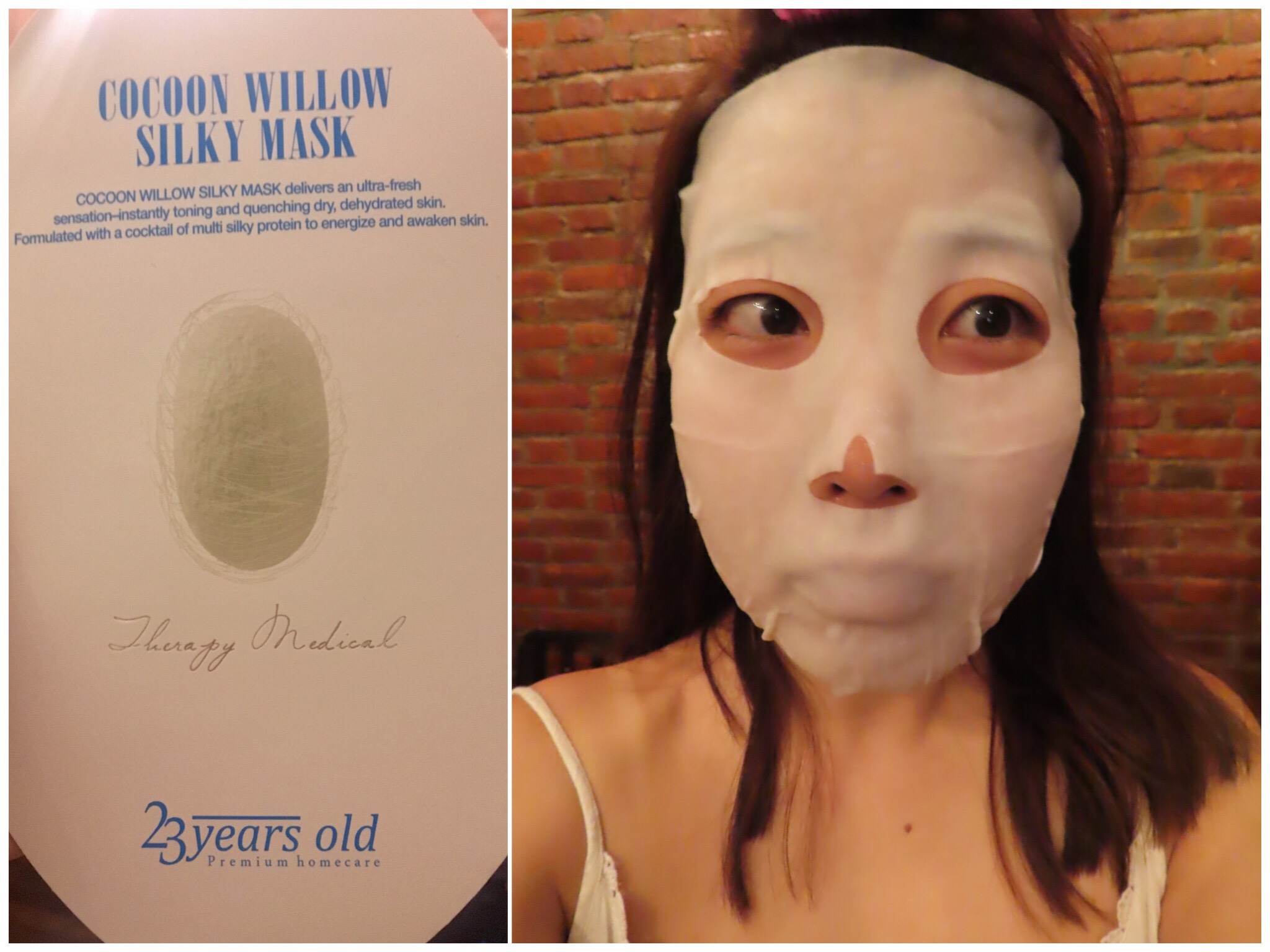 I bought some interesting masks in Korea, this one is among the weirdest. Because
Look at my mouth, which mask doesn't cut mouth open? Hmmmm... apparently it's lip mask combined, so cool! But then it also means I have to stop talking/eating/drinkibg for 20 min. Kinda hard for me.
The mask is also super long, apparently neck mask combined, maybe it can finally remove my double chin. 3 in 1, good deal?!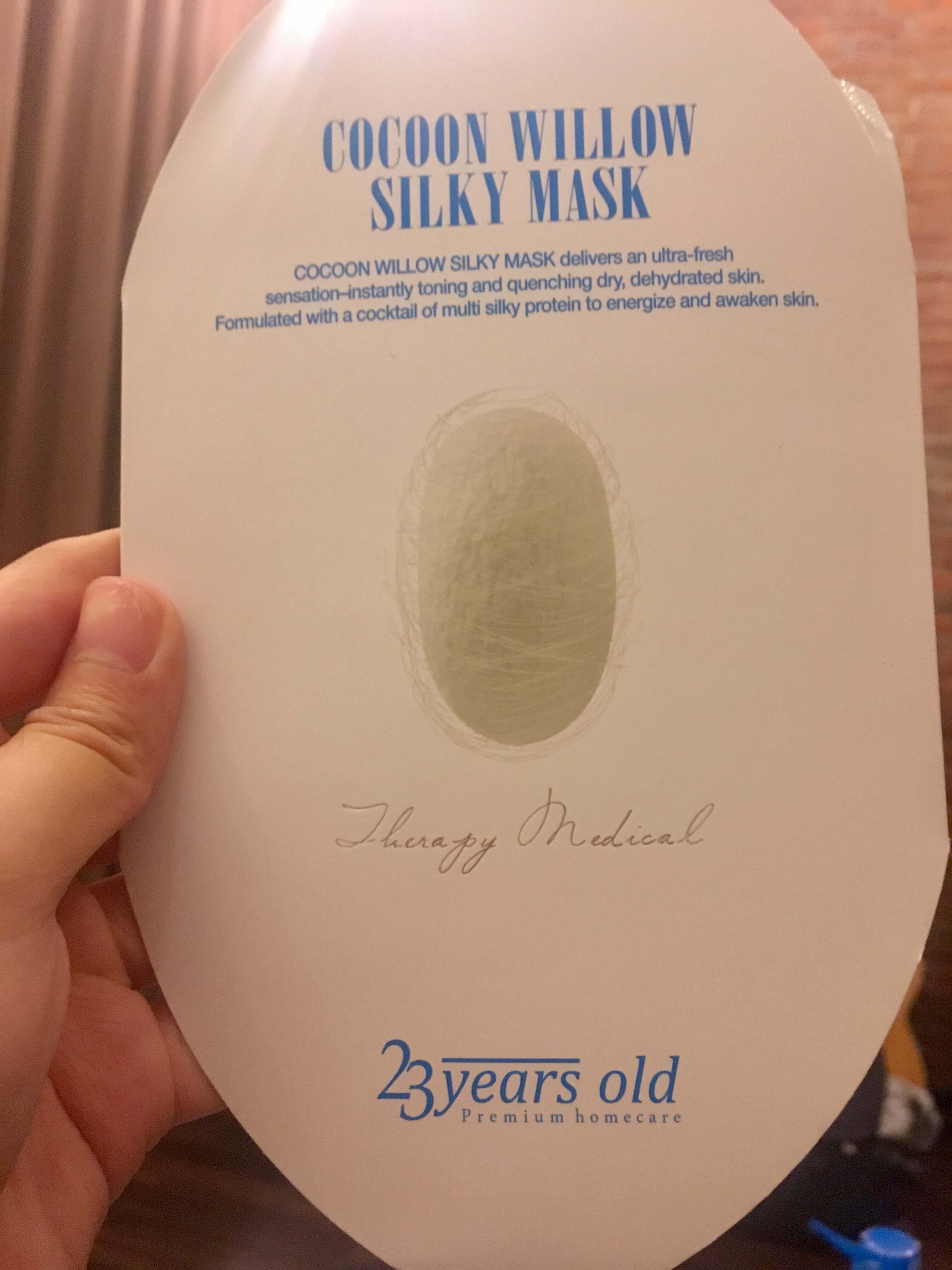 It's also called 23 years old mask. Nice concept.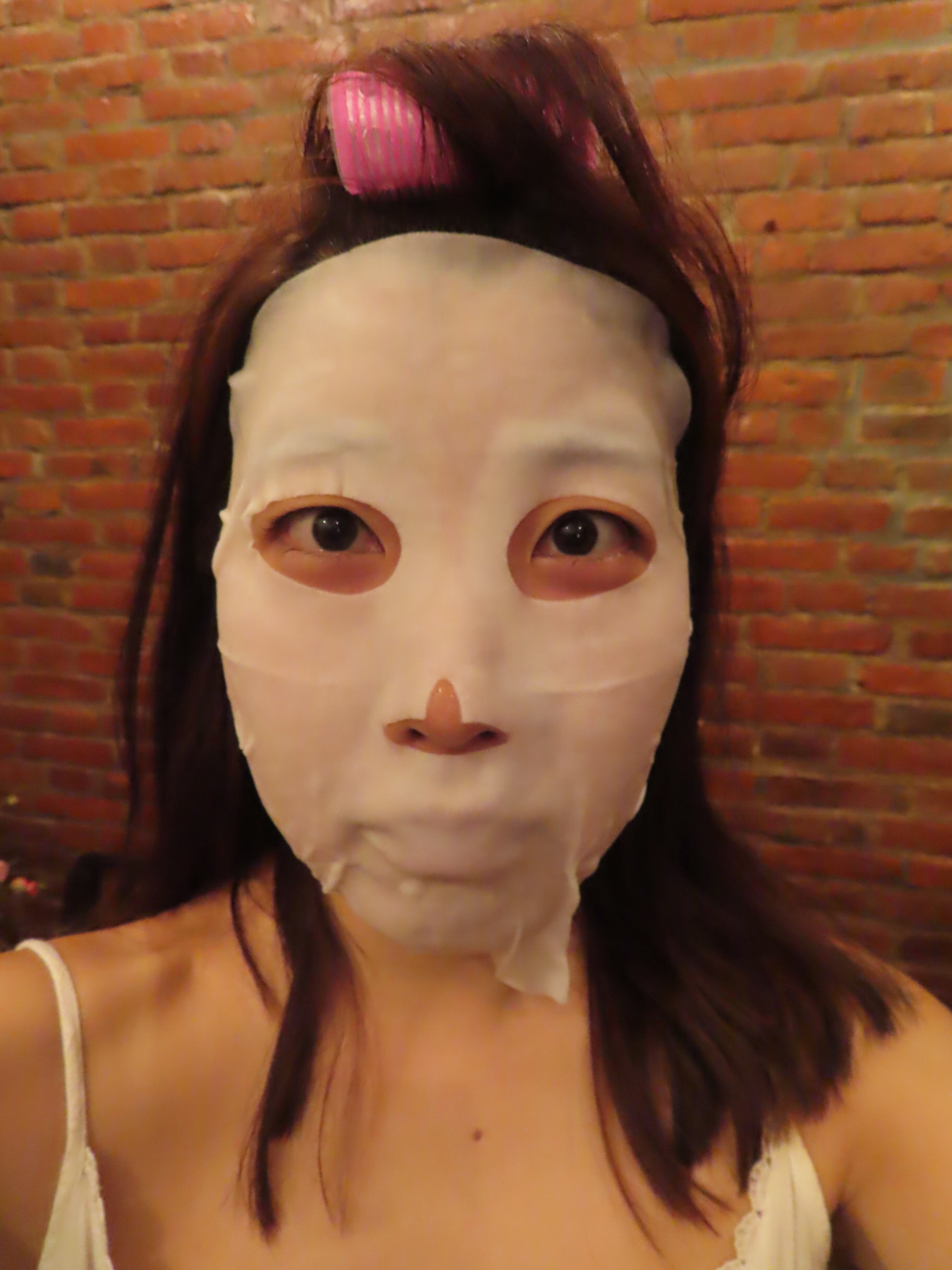 Maybe I'll look 23 years old forever, better get a huge stock of such masks at home.
Omg i look so scary!!!!! dammit.