I happened to be in Bangkok for the Loy Krathong festival last year after Steemfest. I've made a detailed post about the festival itself if you are interested.
When I'm sorting some pictures lately, I started to miss it. the festival itself is to worship Goddess of water and is celebrated in Thailand and some neighbour countries of Thailand. I love those cute colorful krathongs!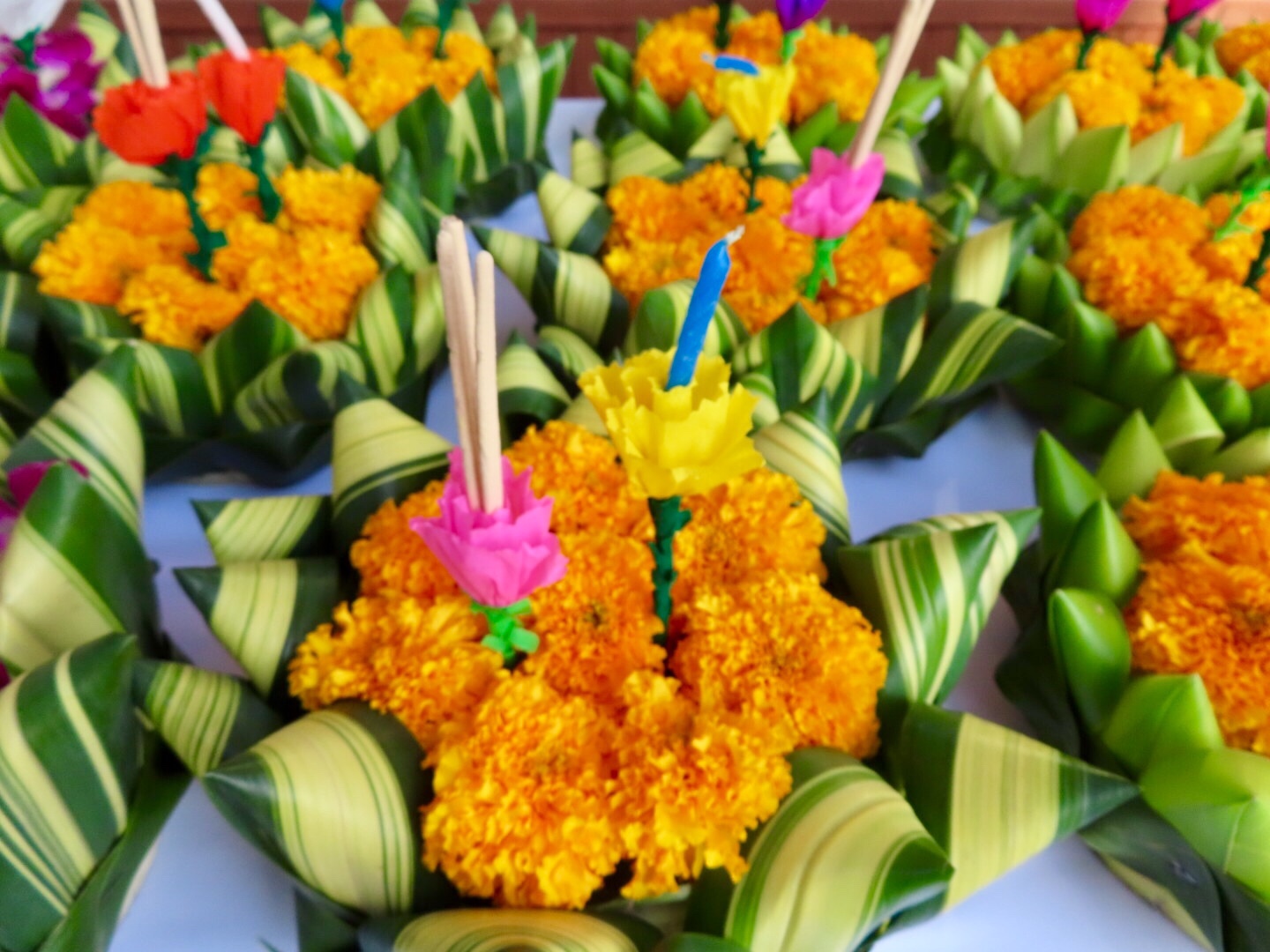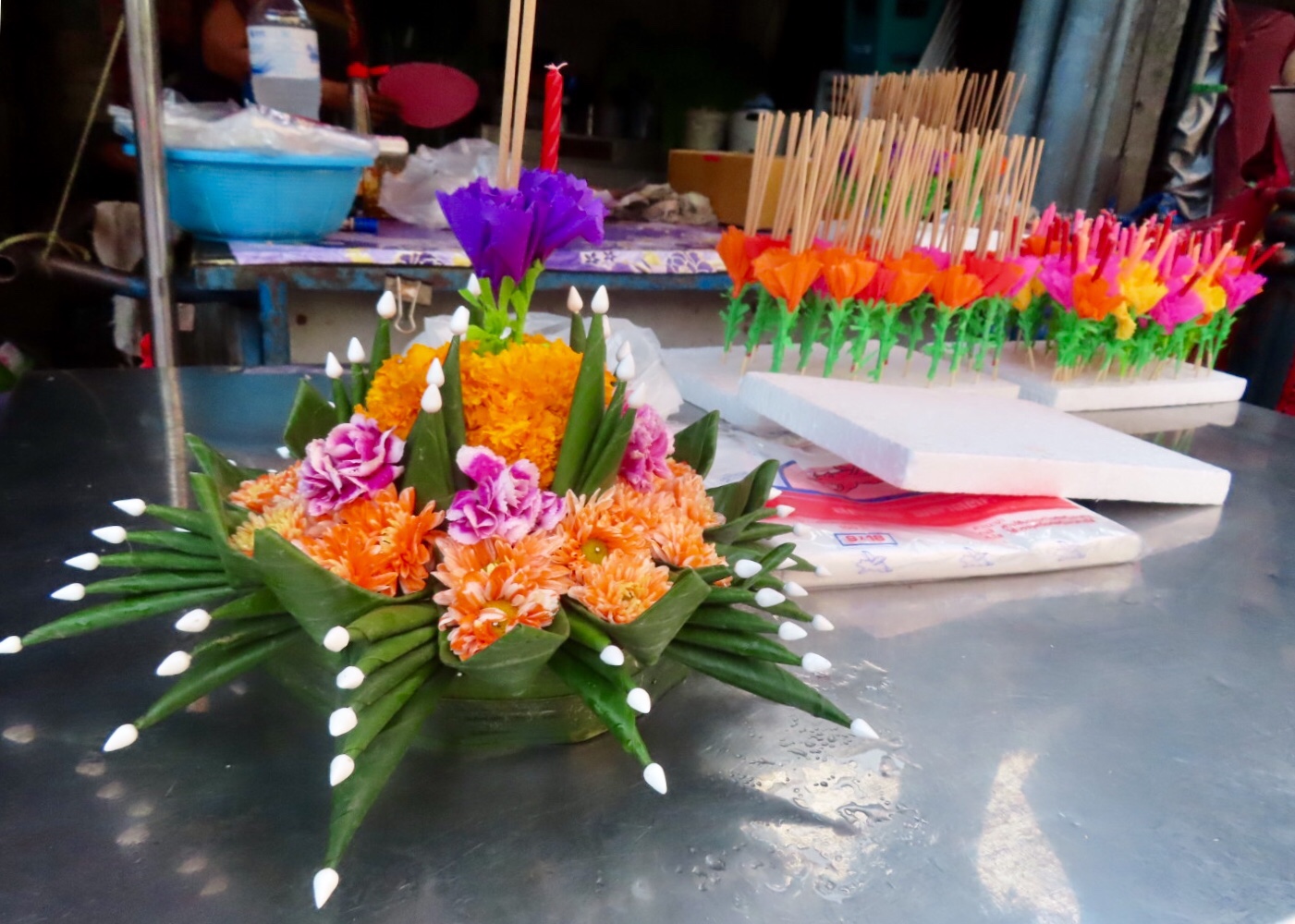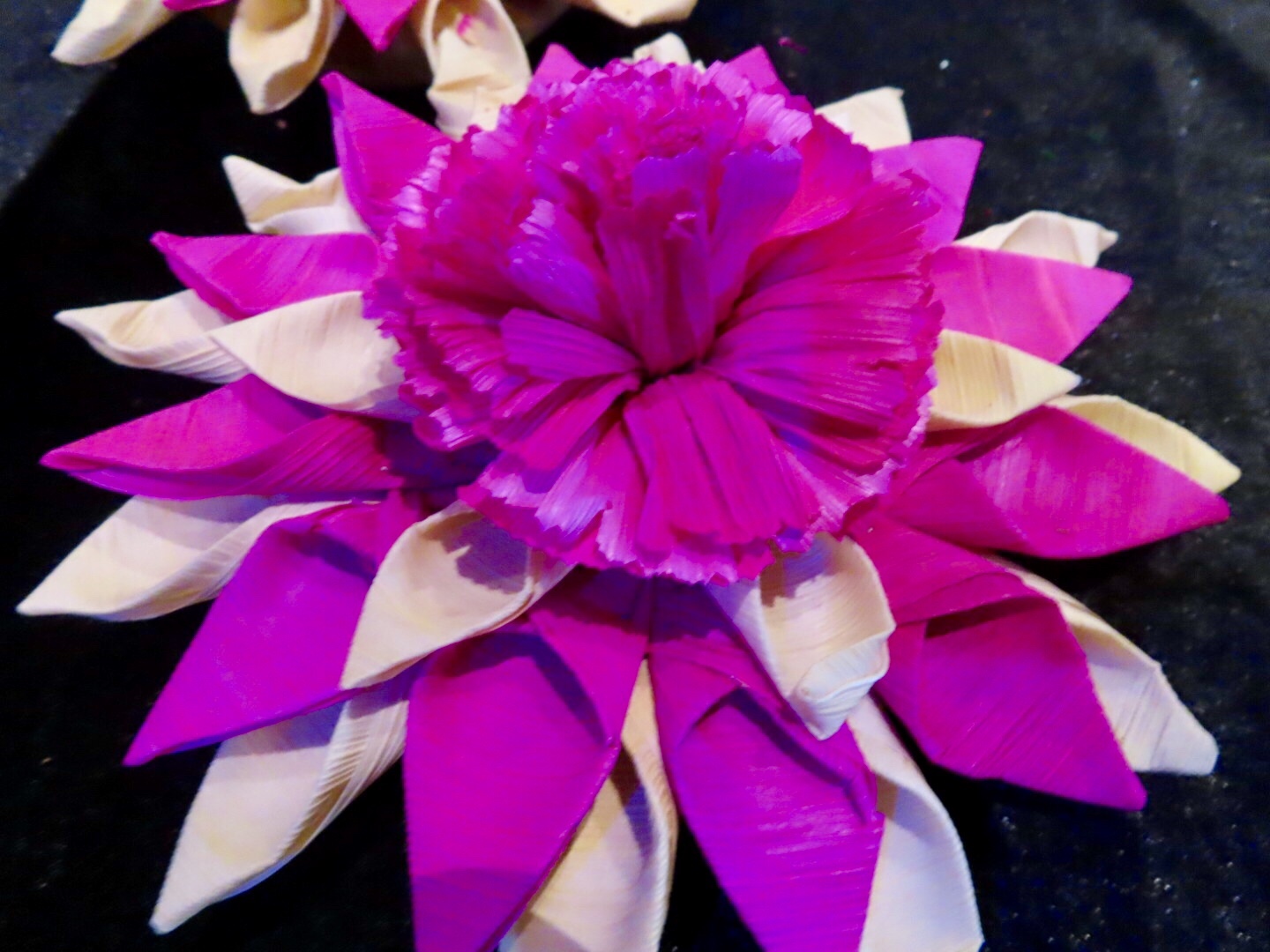 I saw them sold all around Bangkok, in every street almost!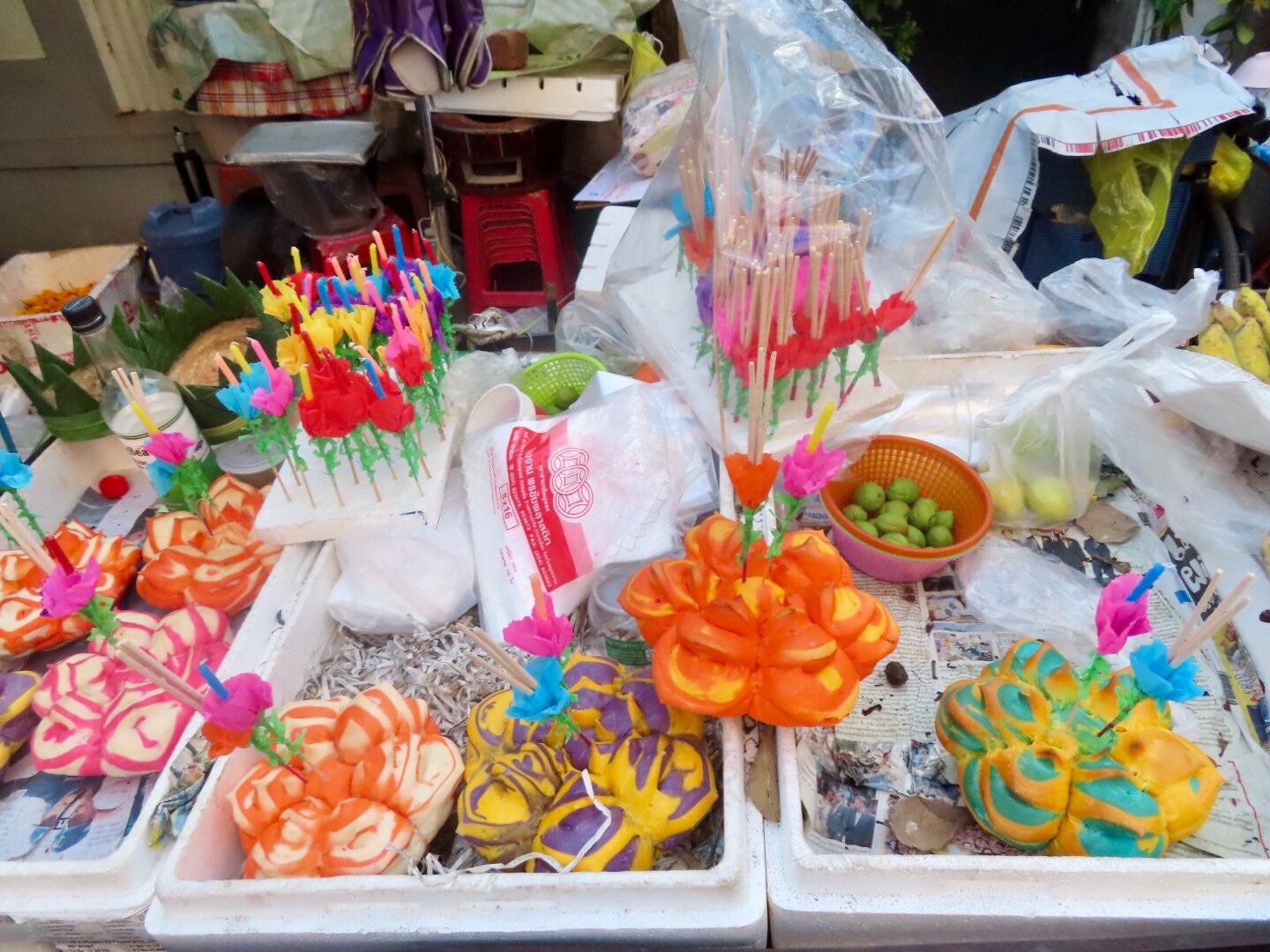 Traditional krathongs are made of leaves and flowers but those are made of bread, so fish can eat them, safer and cleaner.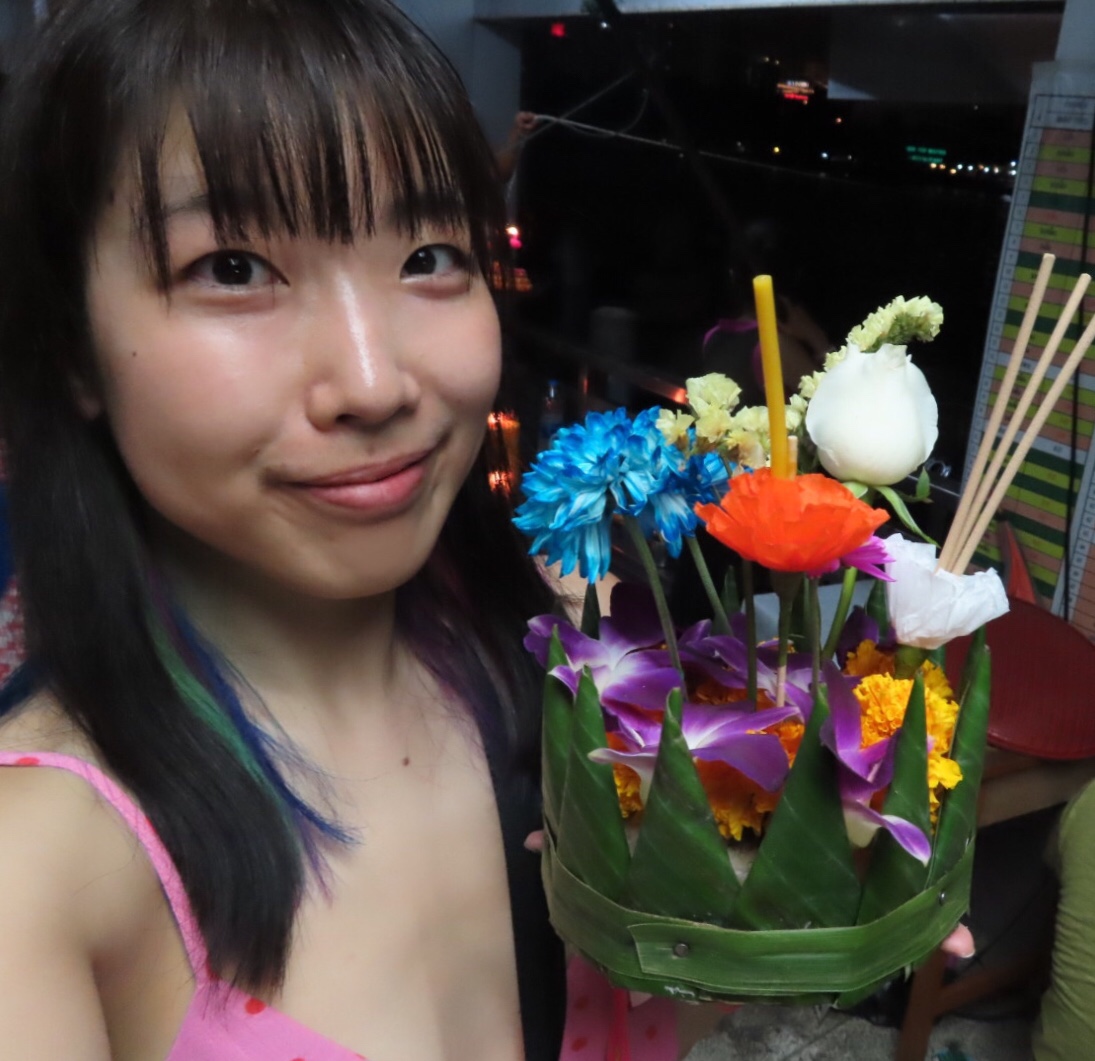 I got mine somewhere near the river.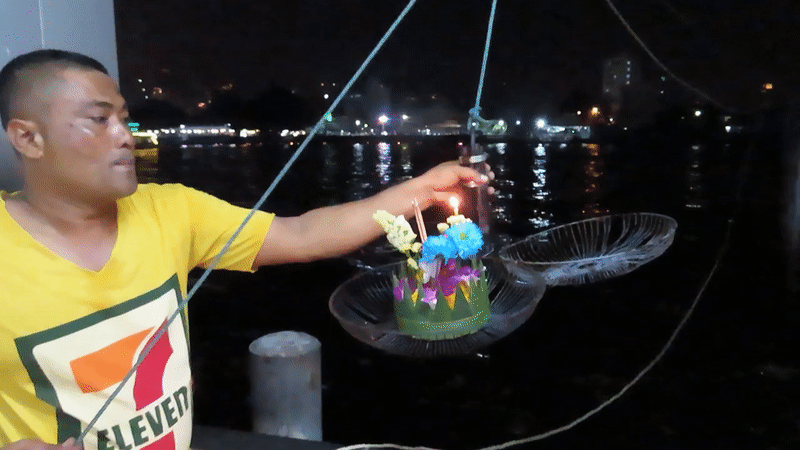 Make a wish!
I did 😊