Rich in history and culture, India has so many various architecture. The Channakeshava temple is one of the best Hoysalan Temples I have visited in South India. It's located 35 km from Mysuru.
After seeing the pictures of this intricate architectural glory, I put it as the number one must-visit spot in my South India bucket list. I stayed in Bangalore for a couple of day so I thought of making a day trip to the temple. In India, although there is a complete train network but it wasn't easy to plan your trip especially when you have limited time, because you never know whether the train would be on time.
I've made a post on Stackexchange website for the possibility to do a day trip to the temple from Bangalore.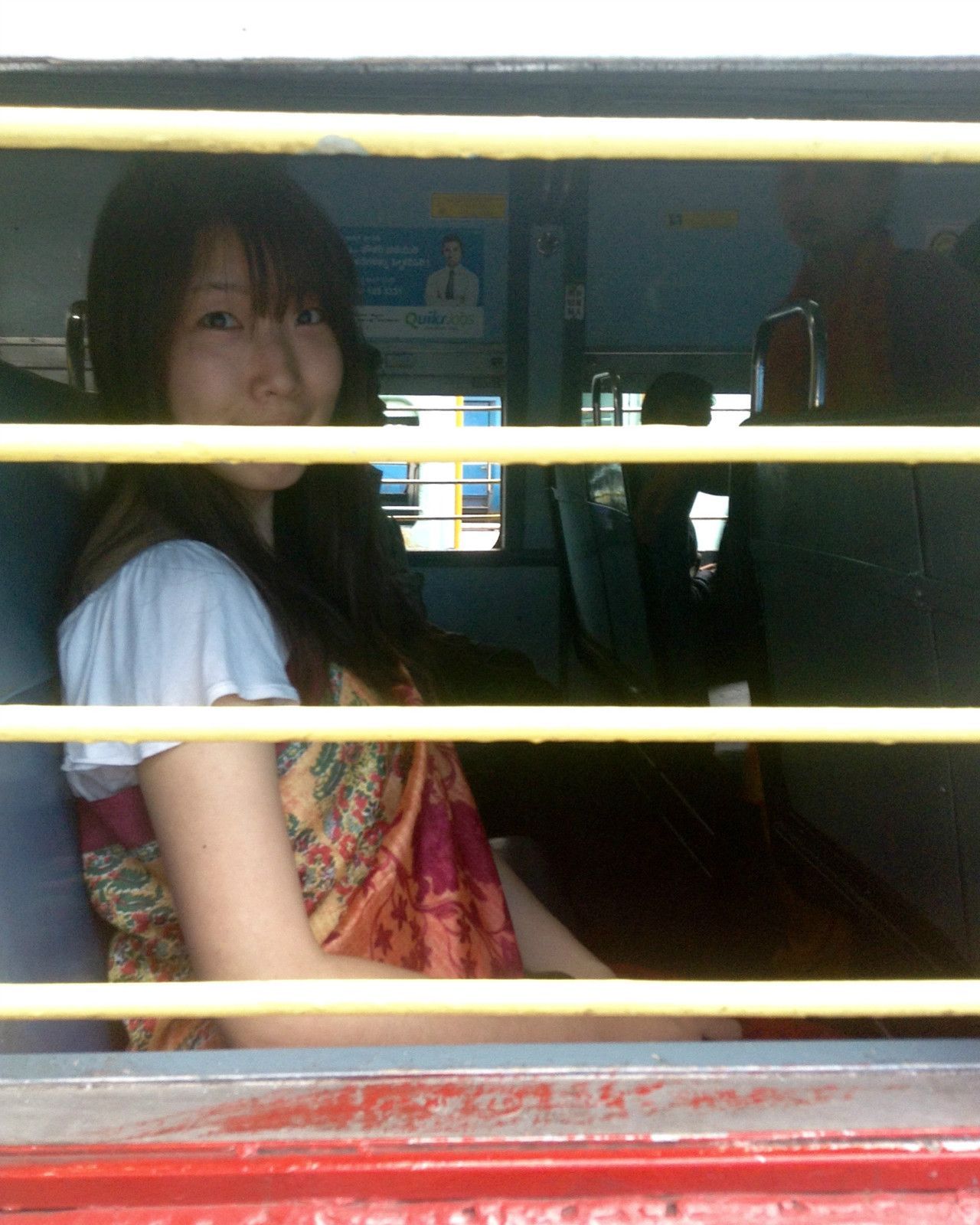 Took a train to Mandya from ERN station in Bangalore (there are two train stations in Bangalore, I first went to the wrong one…) at around 9.
The train arrived at 11:30 with around 30 minutes delay, which isn't uncommon in India. Then from Mandya city I took a direct public bus to Somnathpur, which arrived at around 13:40. From the temple there were regular buses to Bannur, from where it was easy to jump on a bus back to Mysuru.
Went back from Mysuru to Bangalore the same day by bus, but Mysuru is definitely worth staying a bit longer. It was beautiful by night. It has an amazing palace and gardens. It's also a famous city for yoga training courses.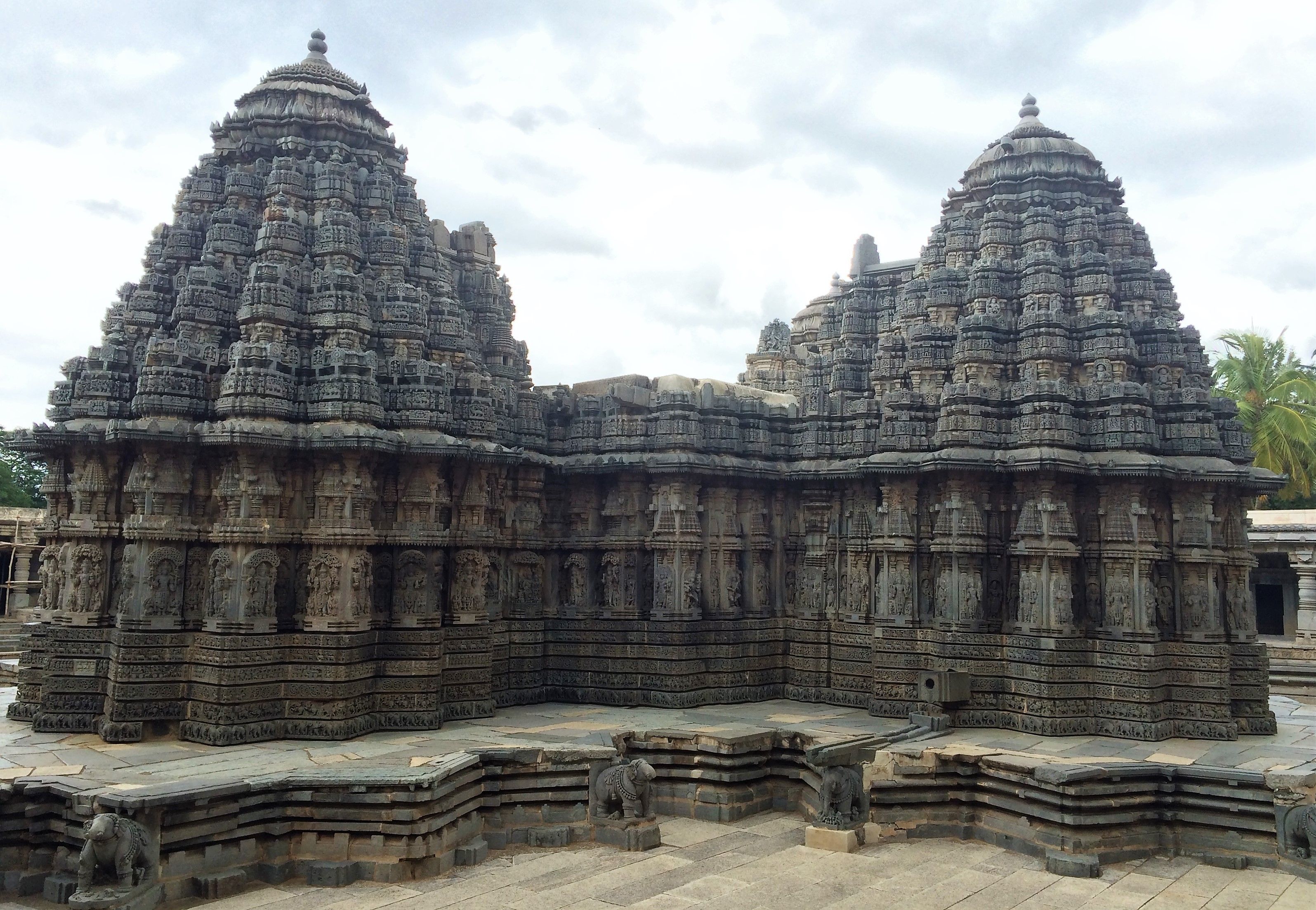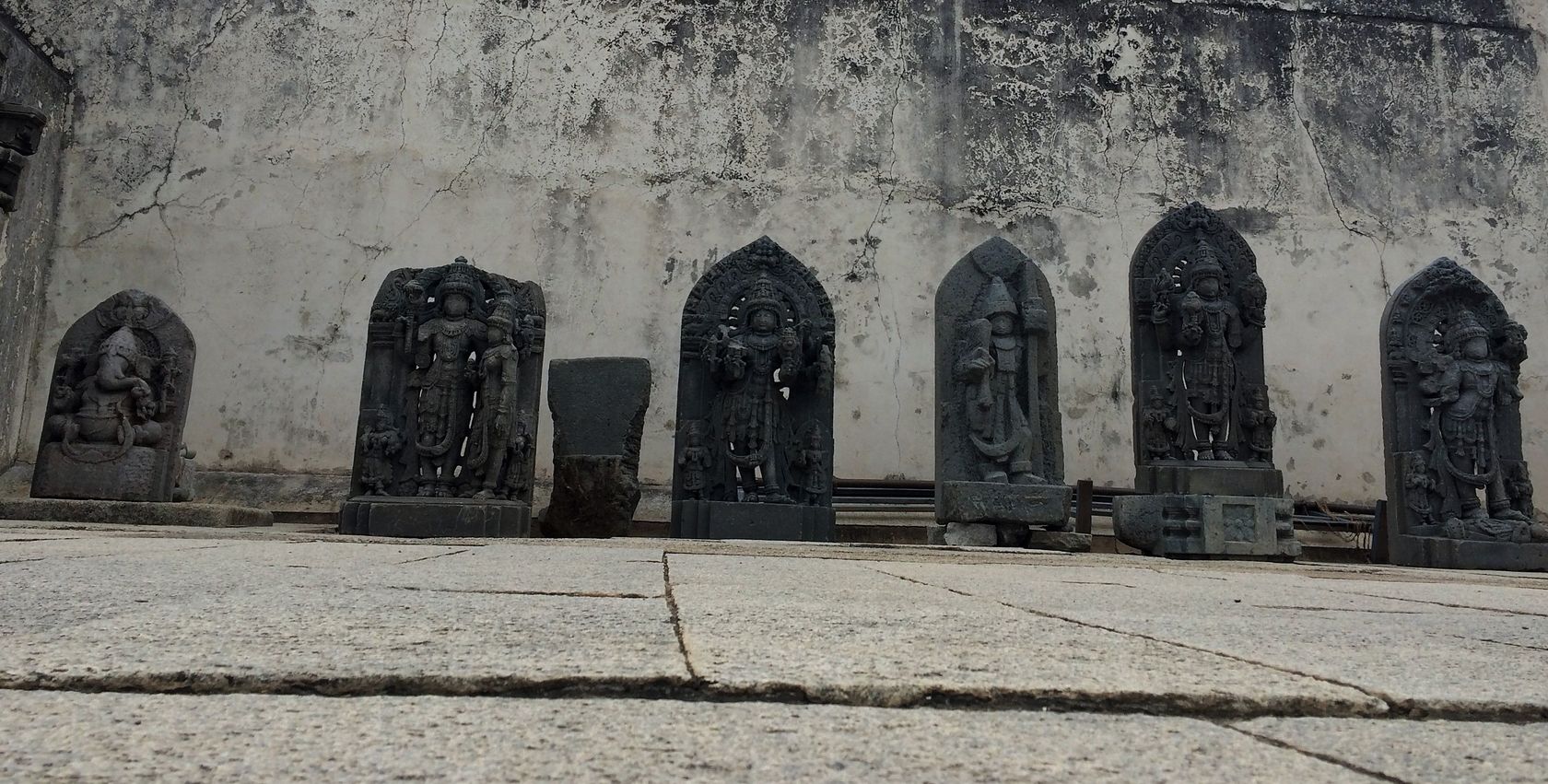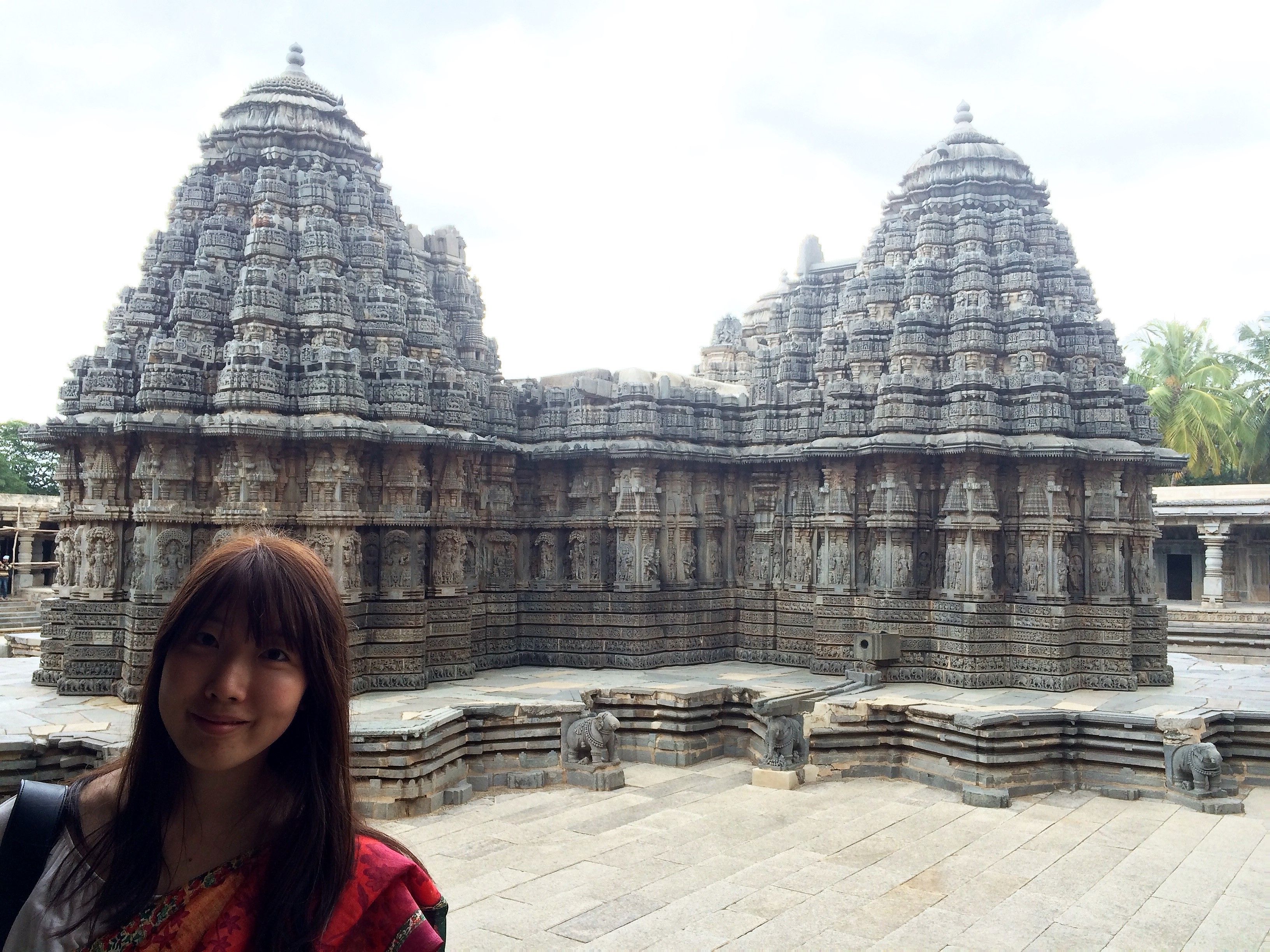 Chennakesava temple was built by Hoysala Kings. It is one of the best maintained Hoysala dynasty archaeological sites, together with the more famous Hampi, it is listed in the best archaeological sites of South India. Look at how neatly preserved it is, can you believe it has more than 900 years history?
I could clearly see all the detailed sculptures. I guess the temple was somehow underrated by tourists, it was calm, peaceful and spiritual. There were only a couple of Indian families visiting except for me. They were amazed by my saree. 😀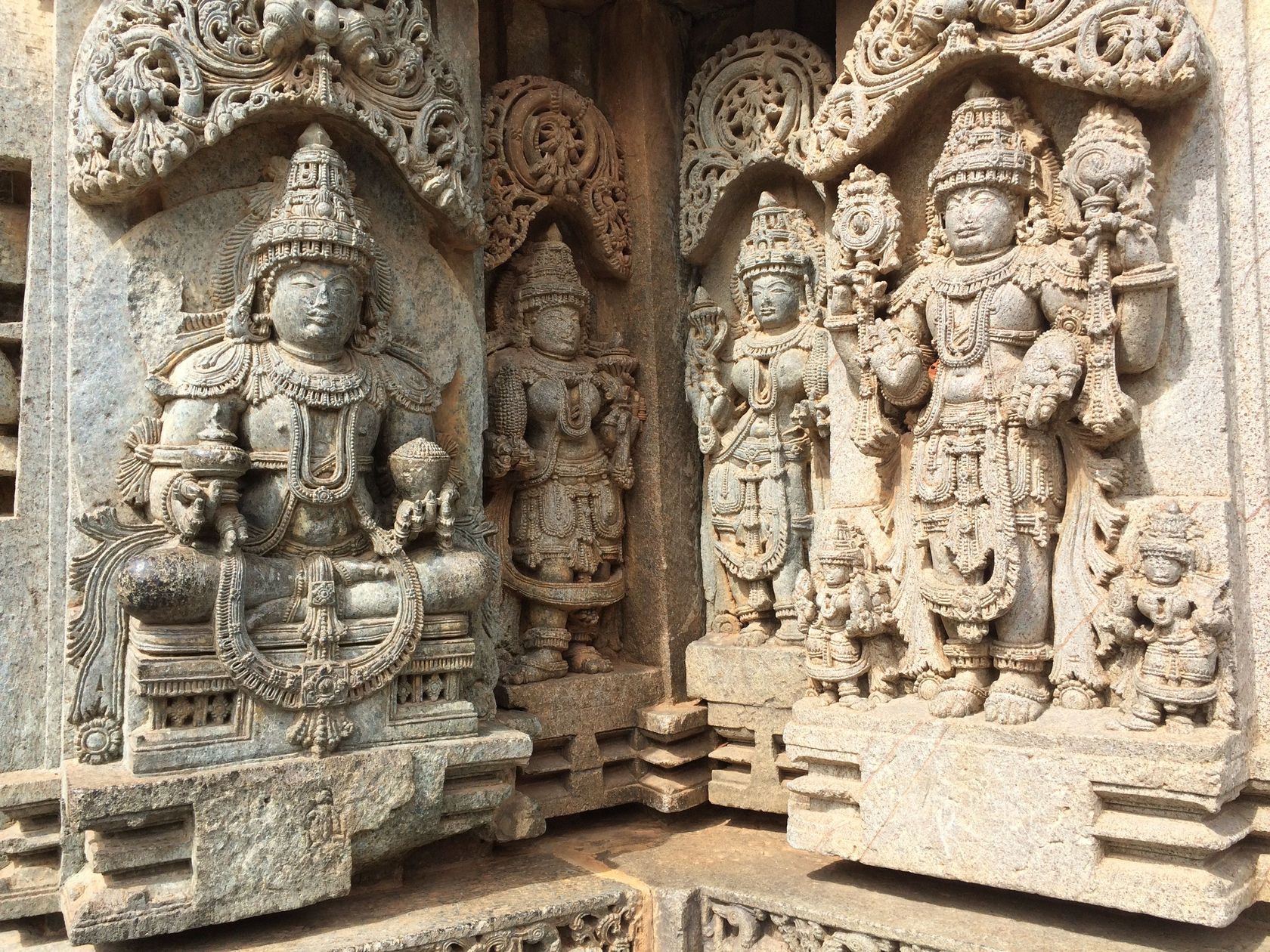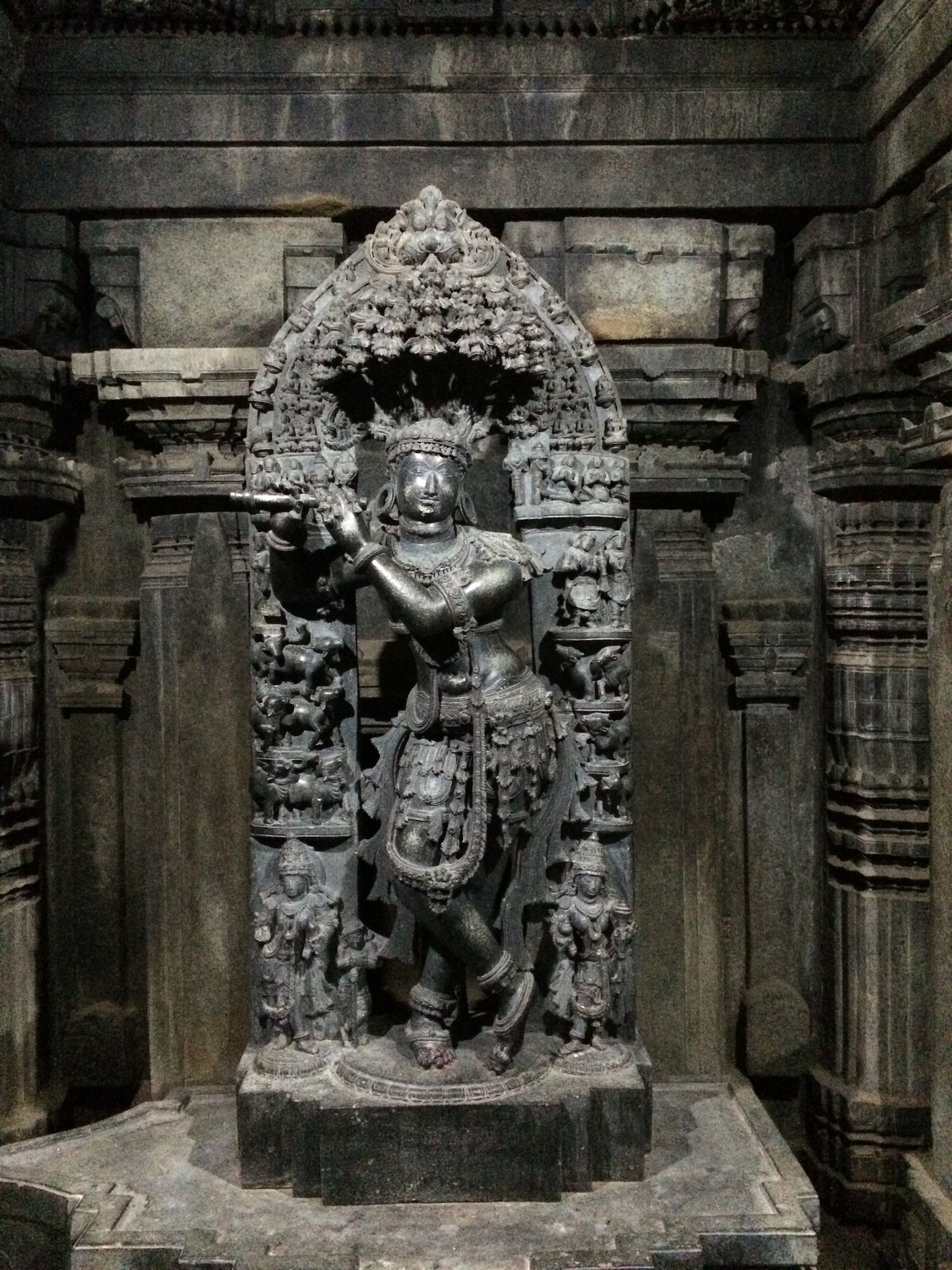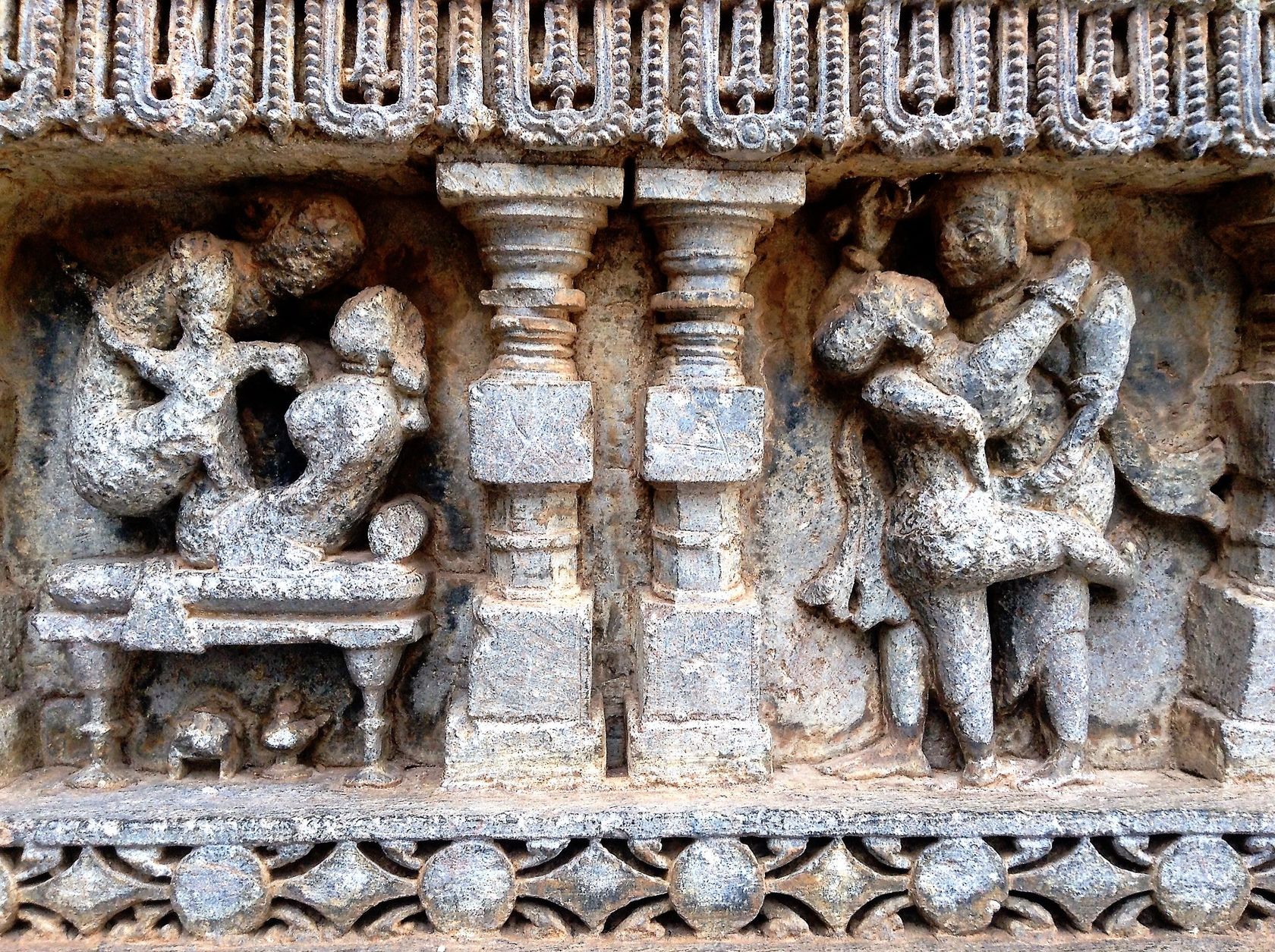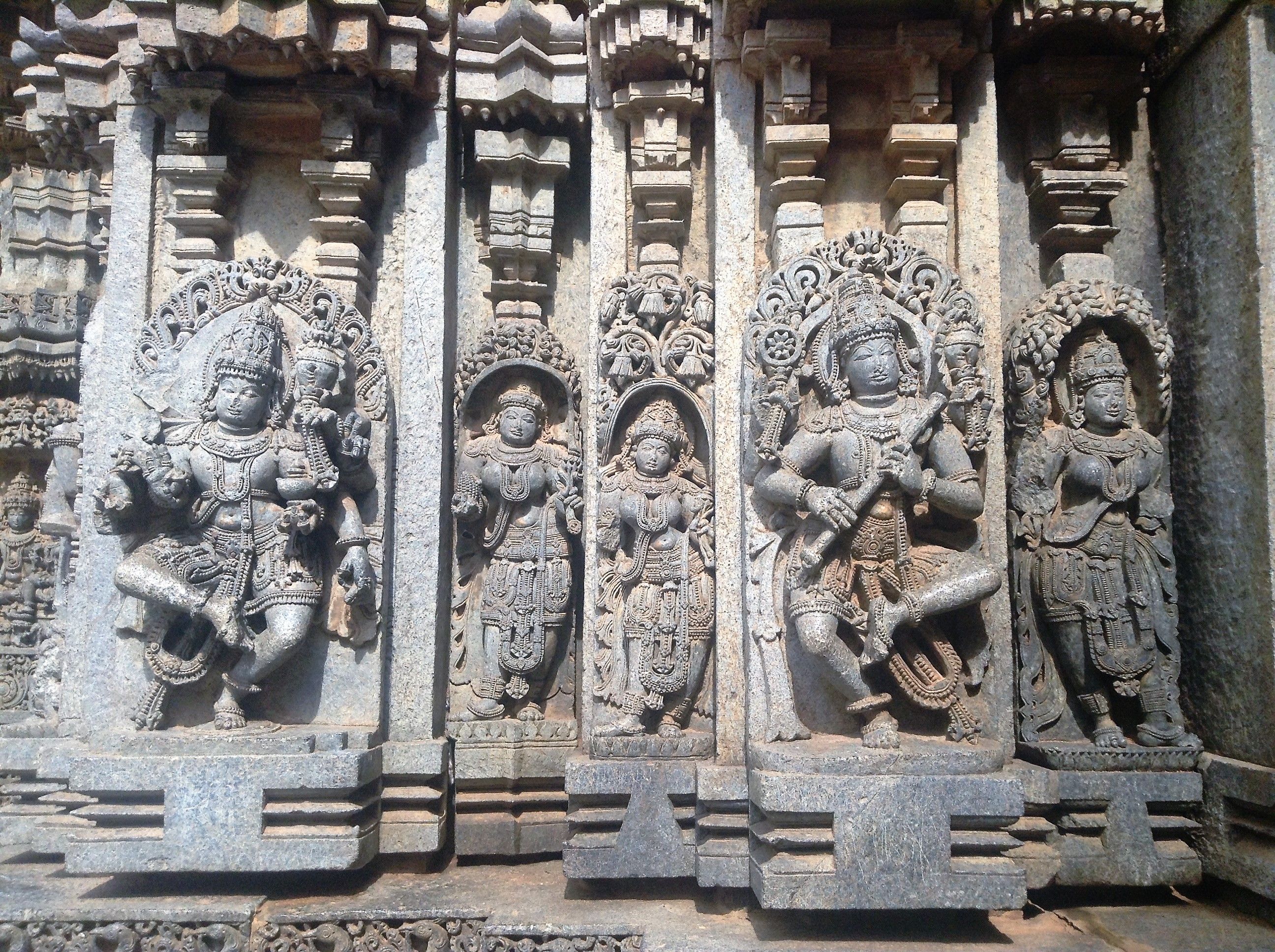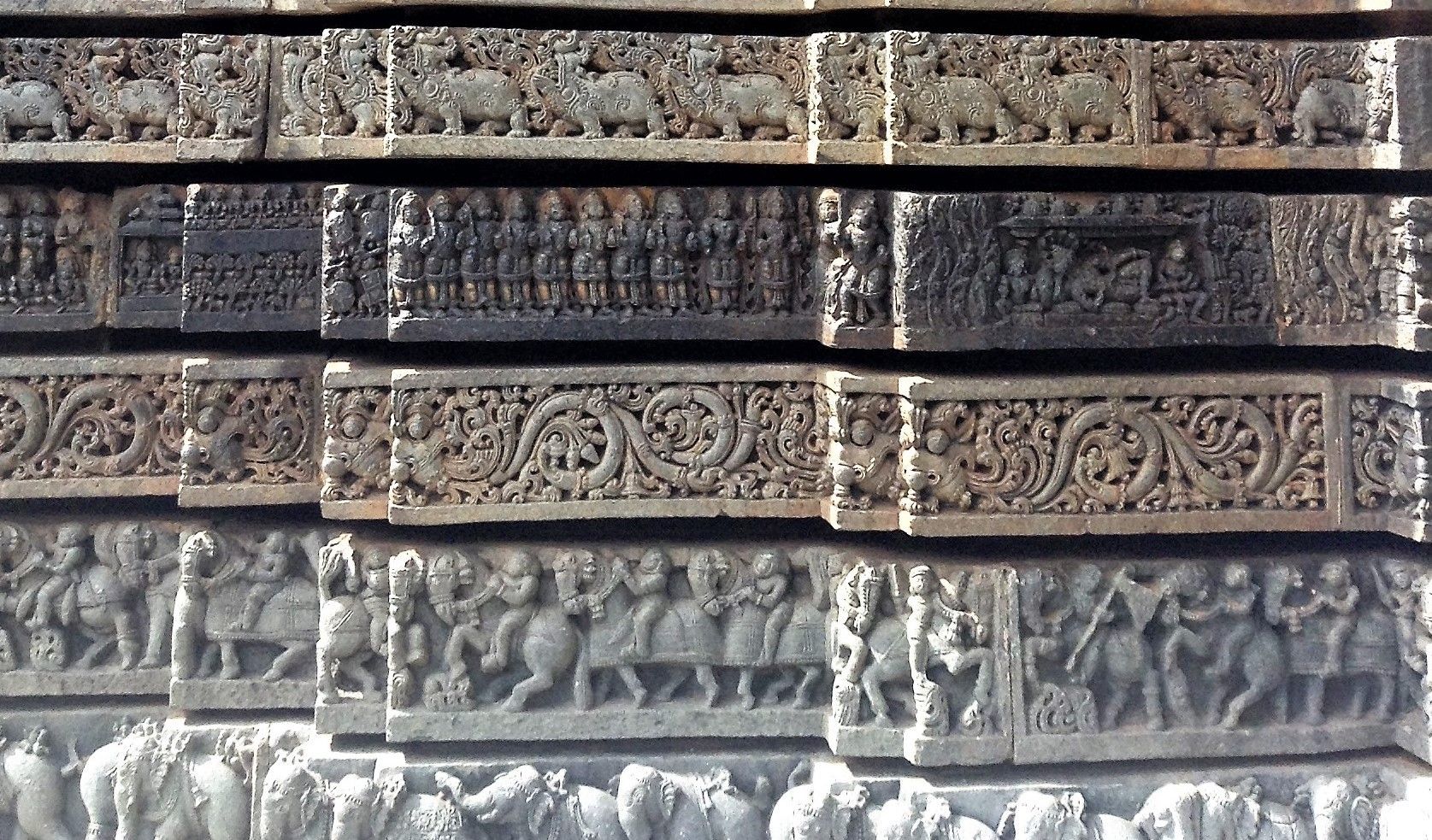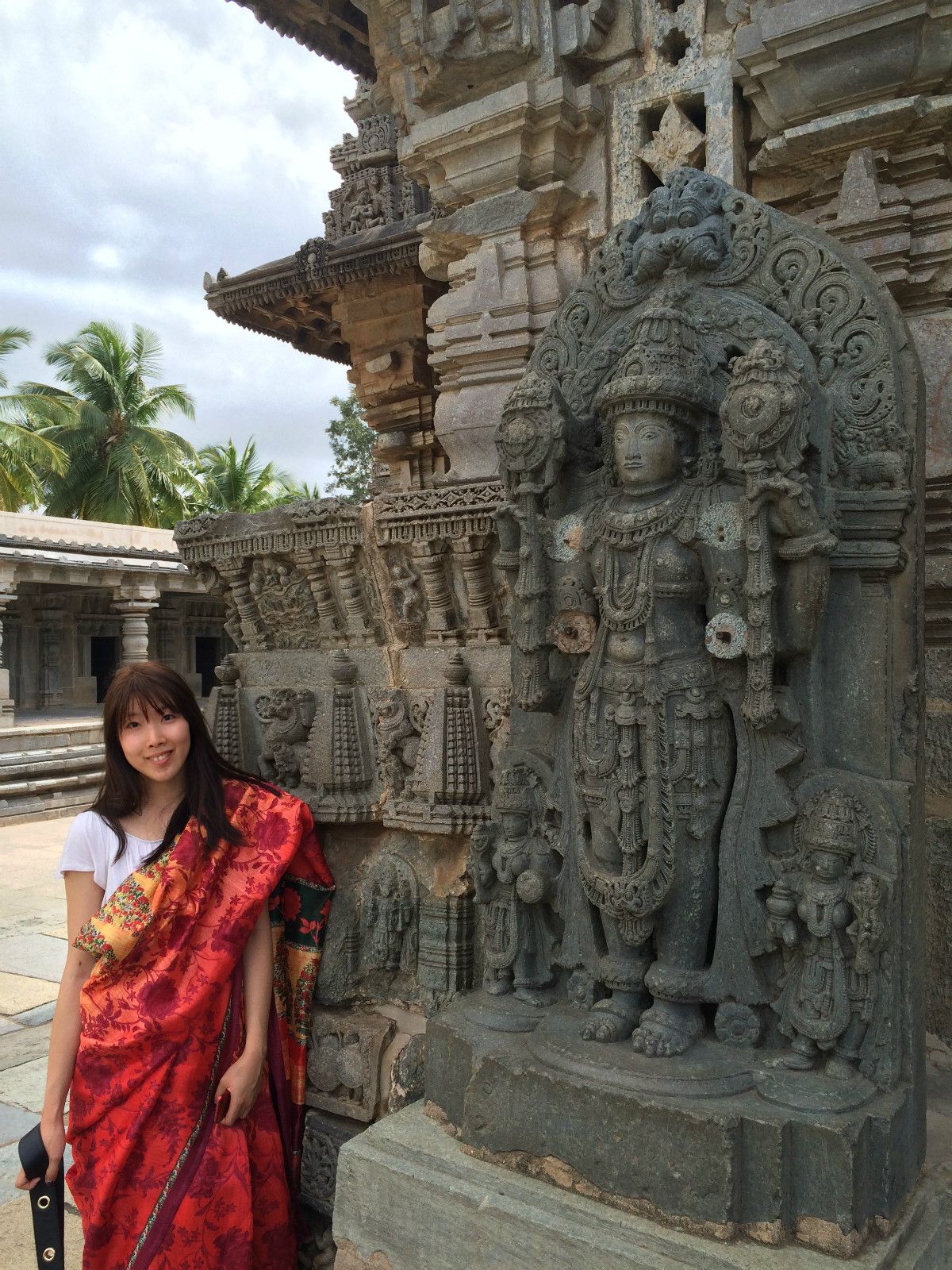 Both on the outside and inside of the temple you can see many characters of the Indian mythology, sculpted in stone. They depict various Vishnu Avtars, Gods and Goddesses, Battle scenes etc. I could watch these interesting sculptured stories for the whole afternoon.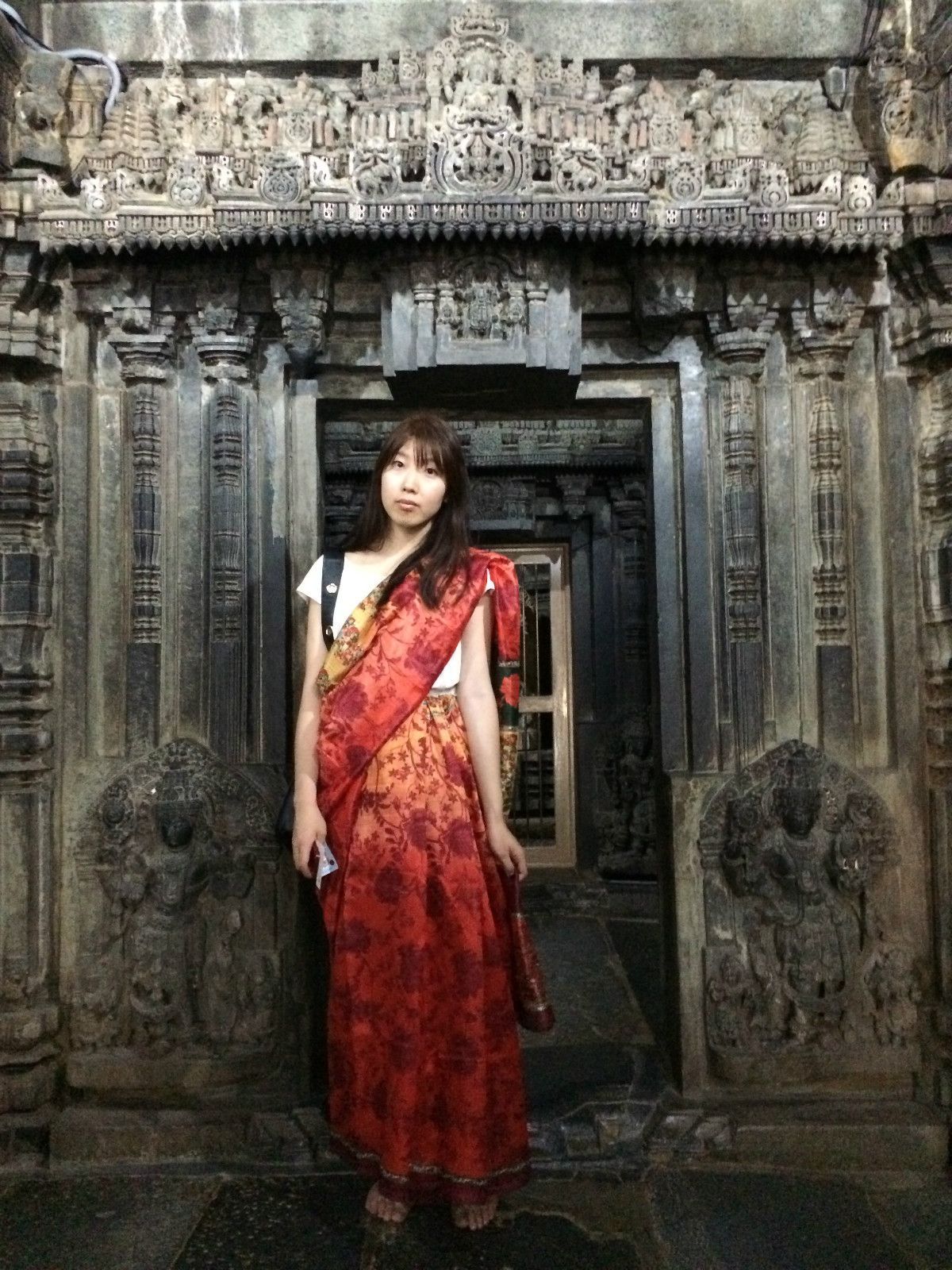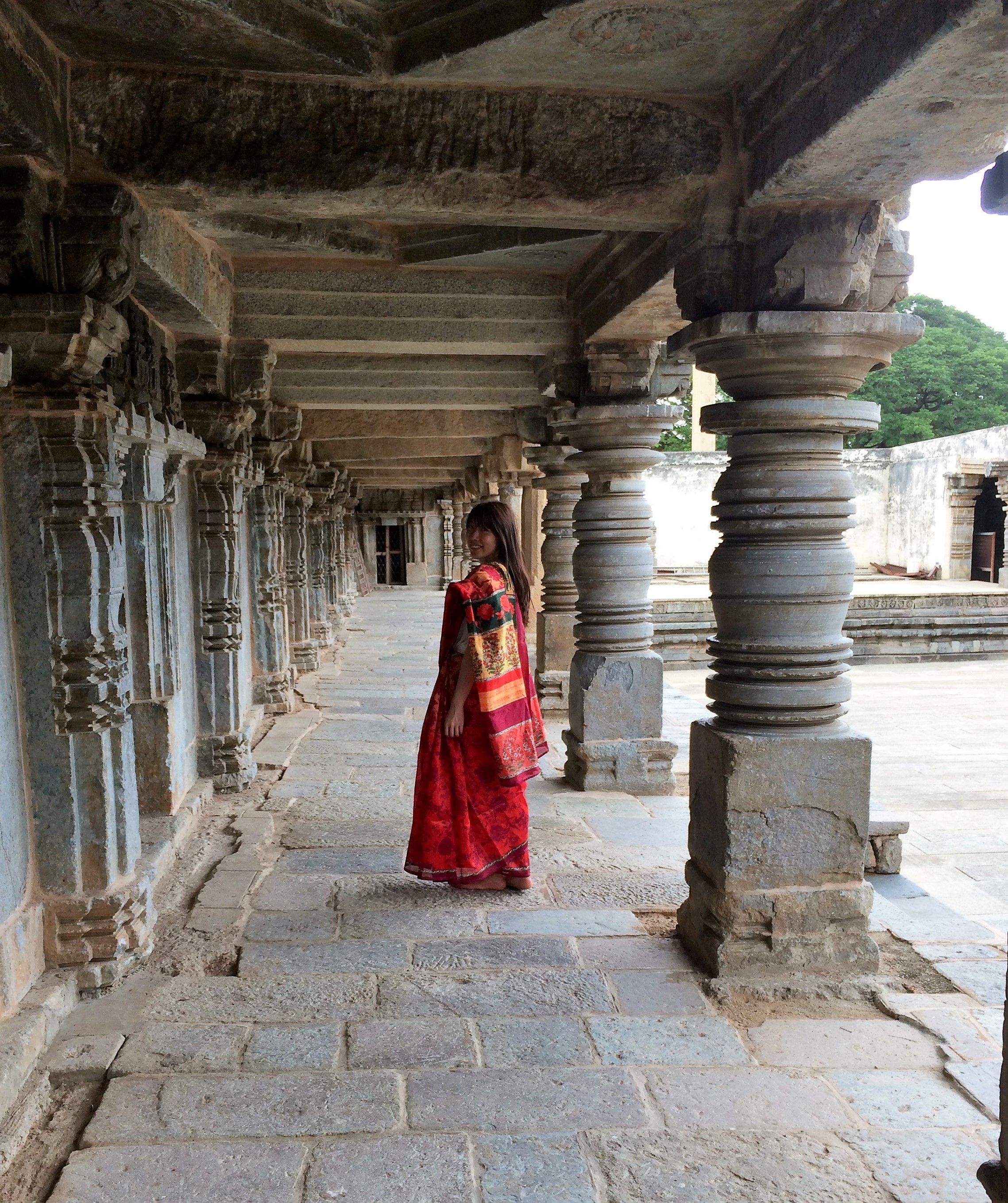 TRDR:
We did it in one day. We took a train to Mandya from ERN at around 9. It arrived at 11:30 (it took longer due to the delay) Then from Mandya city we took a direct public bus to Somnathpur. We arrived at around 1:40. Then from the temple we took first a bus to Bannur then from there it was easy to jump on a bus to Mysore. We only did the palace in Mysore and then take a train at 6-ish and arrive at 9-ish in Bangalore. In Bangalore we still went to the night food street.
It was quite a day but easier than we tought. For the same we also did a day trip from Kochi to Kottayam, did a backwater public boat to Alleppey then took a bus bck to Kochi from Alleppey.

今天我要介绍一个南印度有名的印度教寺庙,Channakeshava。这座匠心独运的寺庙是我在南印度看到的最精致的一座。它离印度南部的主要城市迈索尔35公里,从迈索尔可以搭公车过去。如果说北印度是殖民的历史,可以很多波斯帝国影响的建筑,南印度可以看到更多印度教的历史和建筑。
我是从班加罗市区Channakeshava寺庙的。印度有很密集的火车网,但是印度火车经常晚点,所以其实很难计划行程,尤其是赶时间的话。 我想要分享从班加罗过去的交通和Channakeshava寺庙的美丽细节。 
9点在班加罗尔的ERN车站乘坐火车到Mandya(班加罗尔有两个火车站,我先去了另外一个结果被告知没有火车)。火车在11点半到达,延迟了30分钟左右,这在印度很正常。 从Mandya市,我乘坐直达公共汽车到Somnathpur,13:40左右到达。参观完可以从寺庙到Bannur,有定期巴士,从那里很容易可以返回迈索尔。当天我乘坐巴士从Mysuru回到班加罗尔。但迈索尔可以多玩几天。周末晚上宫殿亮灯很美。对了,迈索尔也是练习瑜伽的主要城市。
在寺庙的外面和内部,都刻满印度神话中的许多人物的石雕。他们描绘了各种场景。我可以在这里逛上整个下午。