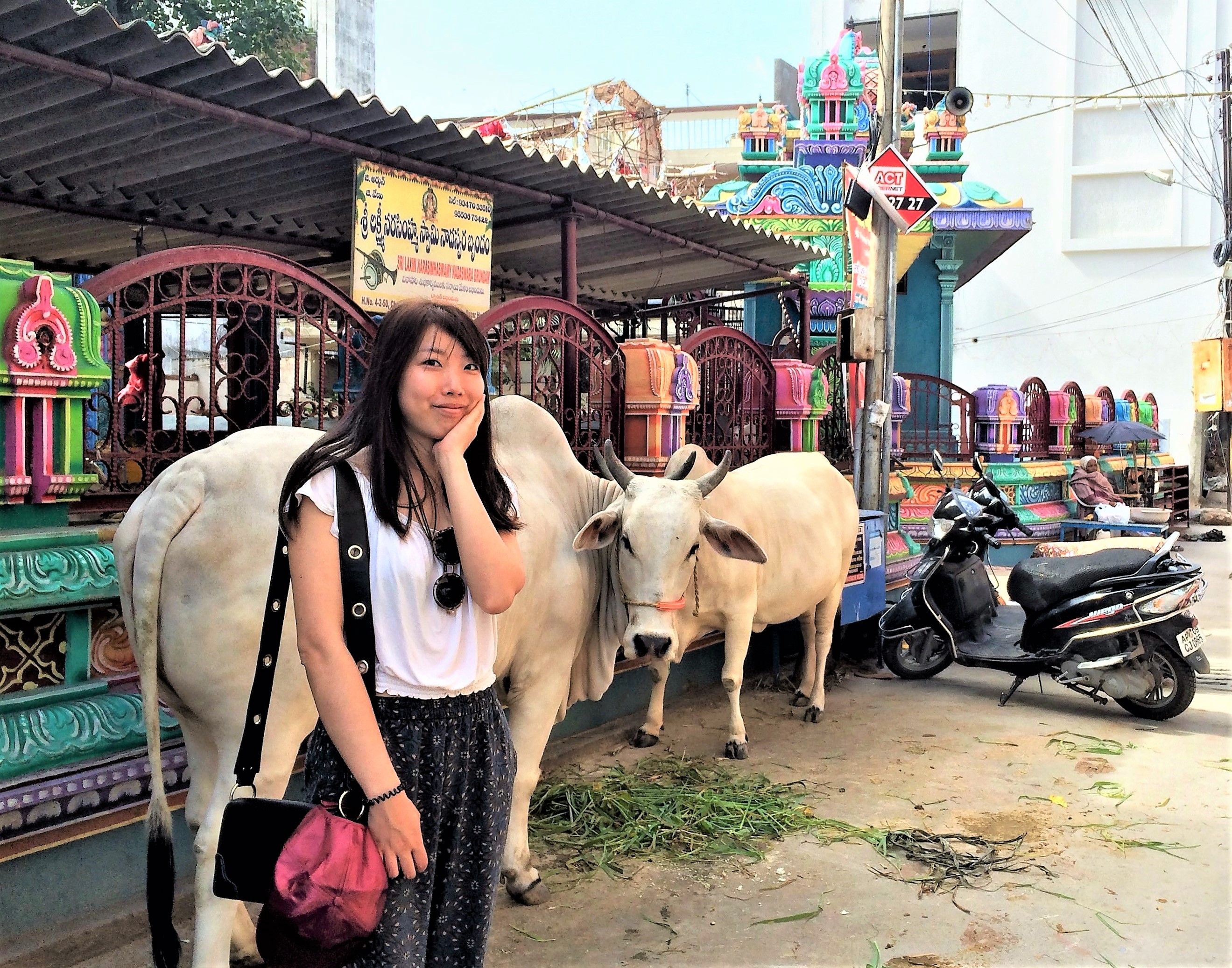 Hyderabad is the capital of southern India's Telangana state. Hyderabad was known as a pearl and diamond trading place, and it continues to be known as the "City of Pearls".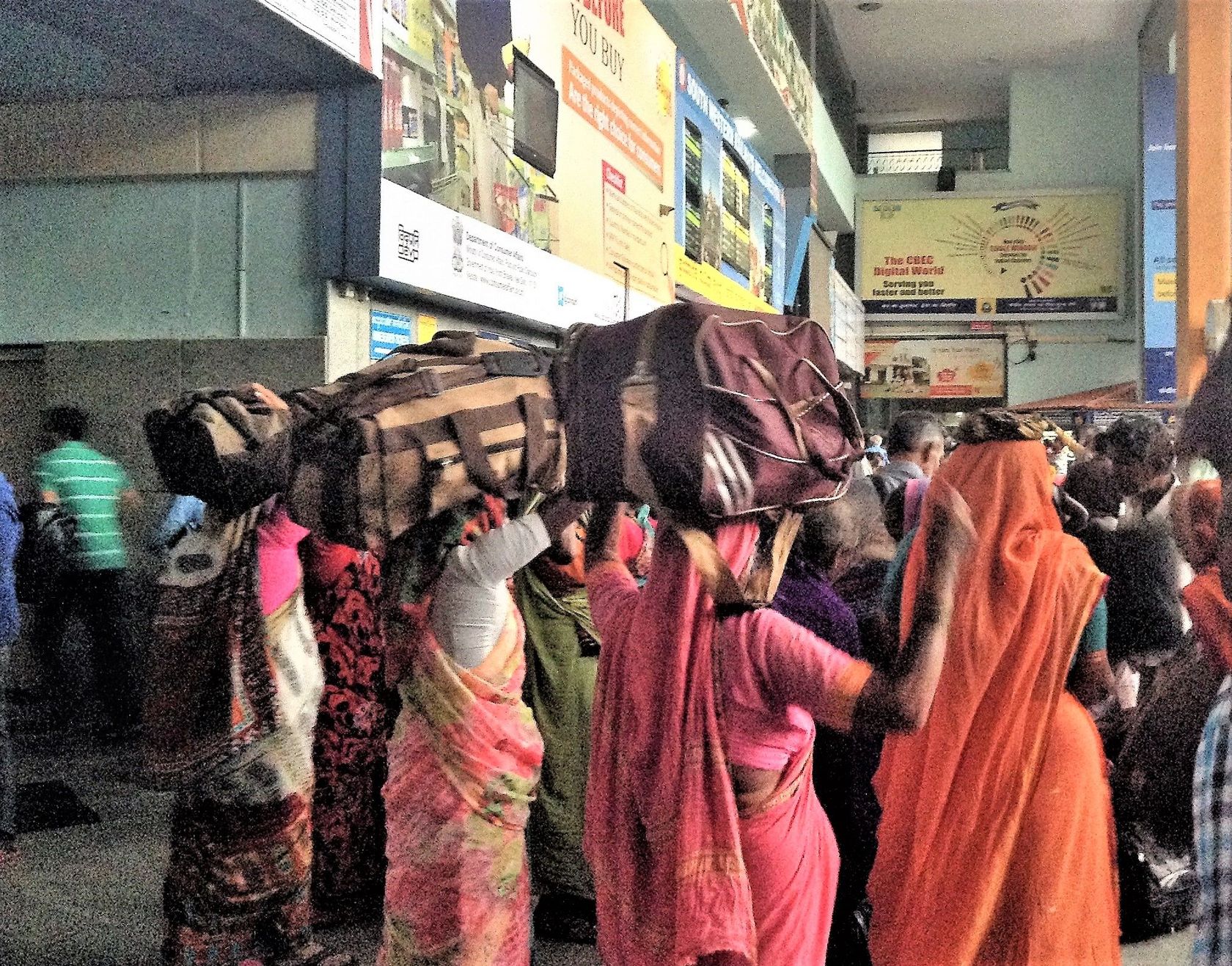 The city is famous for biryani and traditional bazaars. All the bazaars meet together in the middle at a beautiful monument called "The Charminar". Nowadays it also becomes a hi-tech and IT city in India. Hyderabad wasn't on my list to visit at first. But when planning different routes by train, it became clear this was the ideal city to do a stopover. It looked like a great place for a short visit. And in the end, I loved this city.
---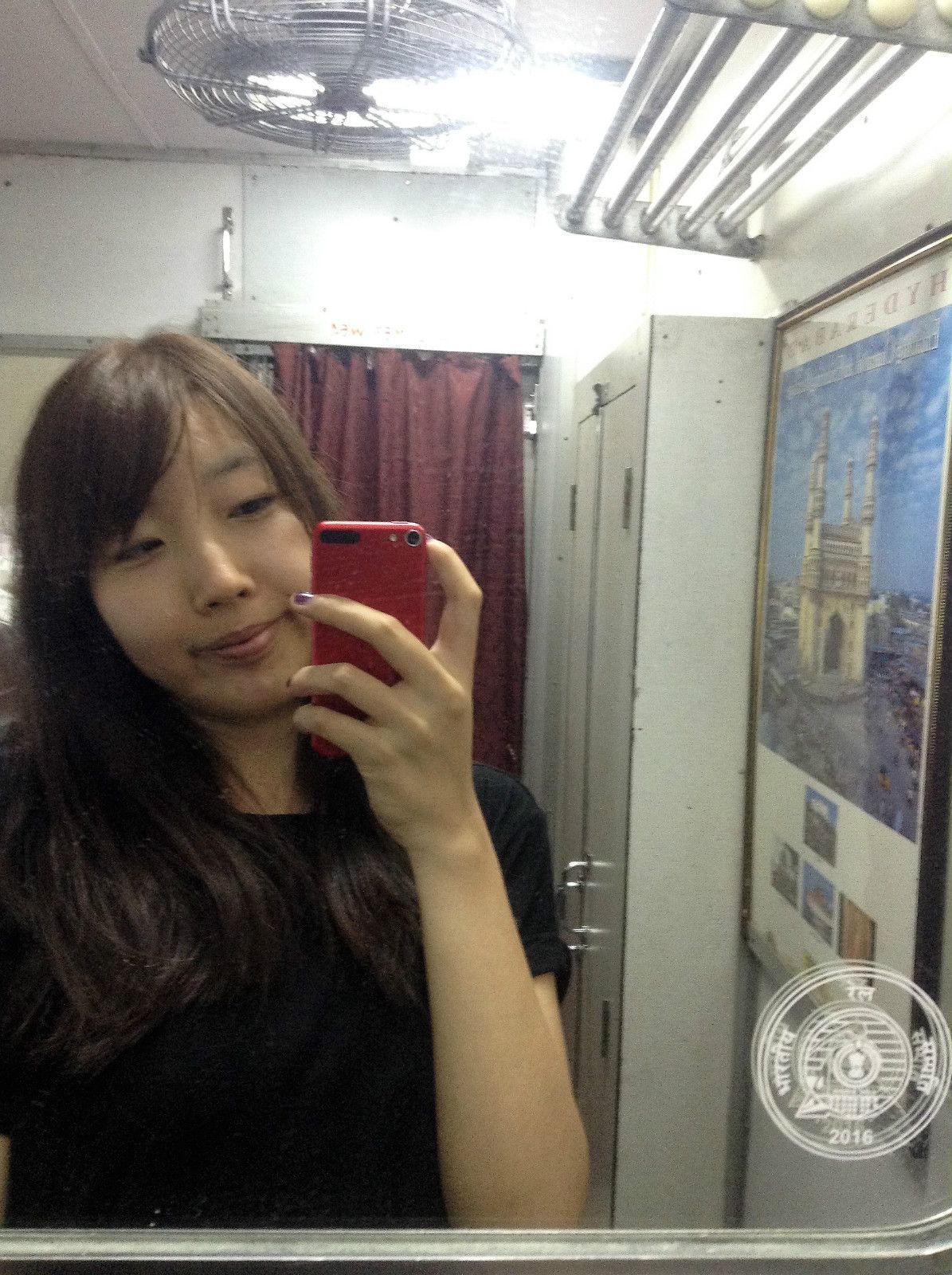 Took a night train from Bangalore to Hyderabad. I think Indian trains are the coolest experience ever. During my trip in India, I've tried different kind of sleepers. Also the lowest second-class, where it's very crowded and you have to jump off a moving train to get off... (Otherwise you miss the chance to get out because those who try to get in are jumping in as soon as the arriving train is slowing down). You can get cheap chai, coffee, snacks or you can even order a mealbox in advance and collect it at a certain stations. Wonderful!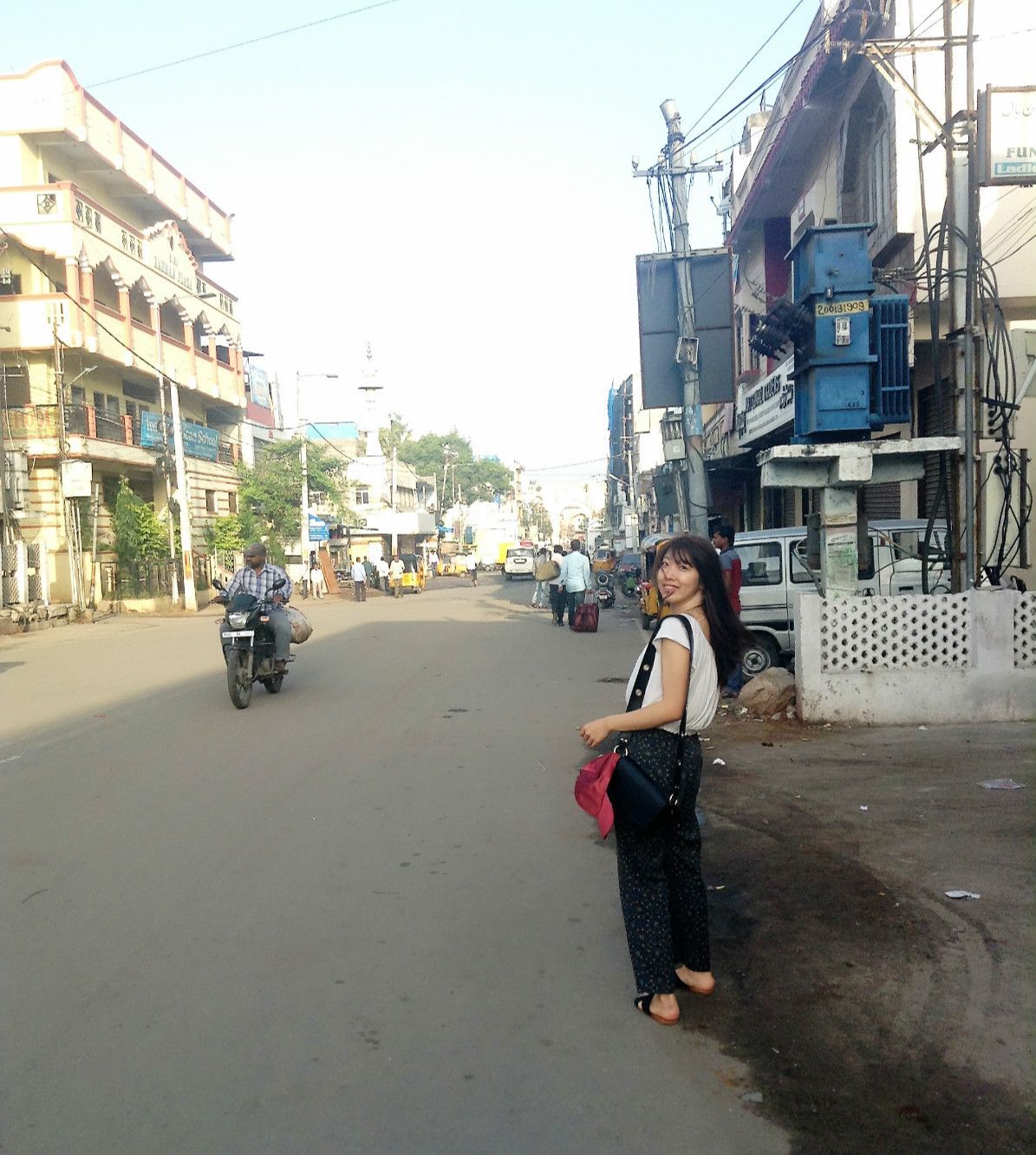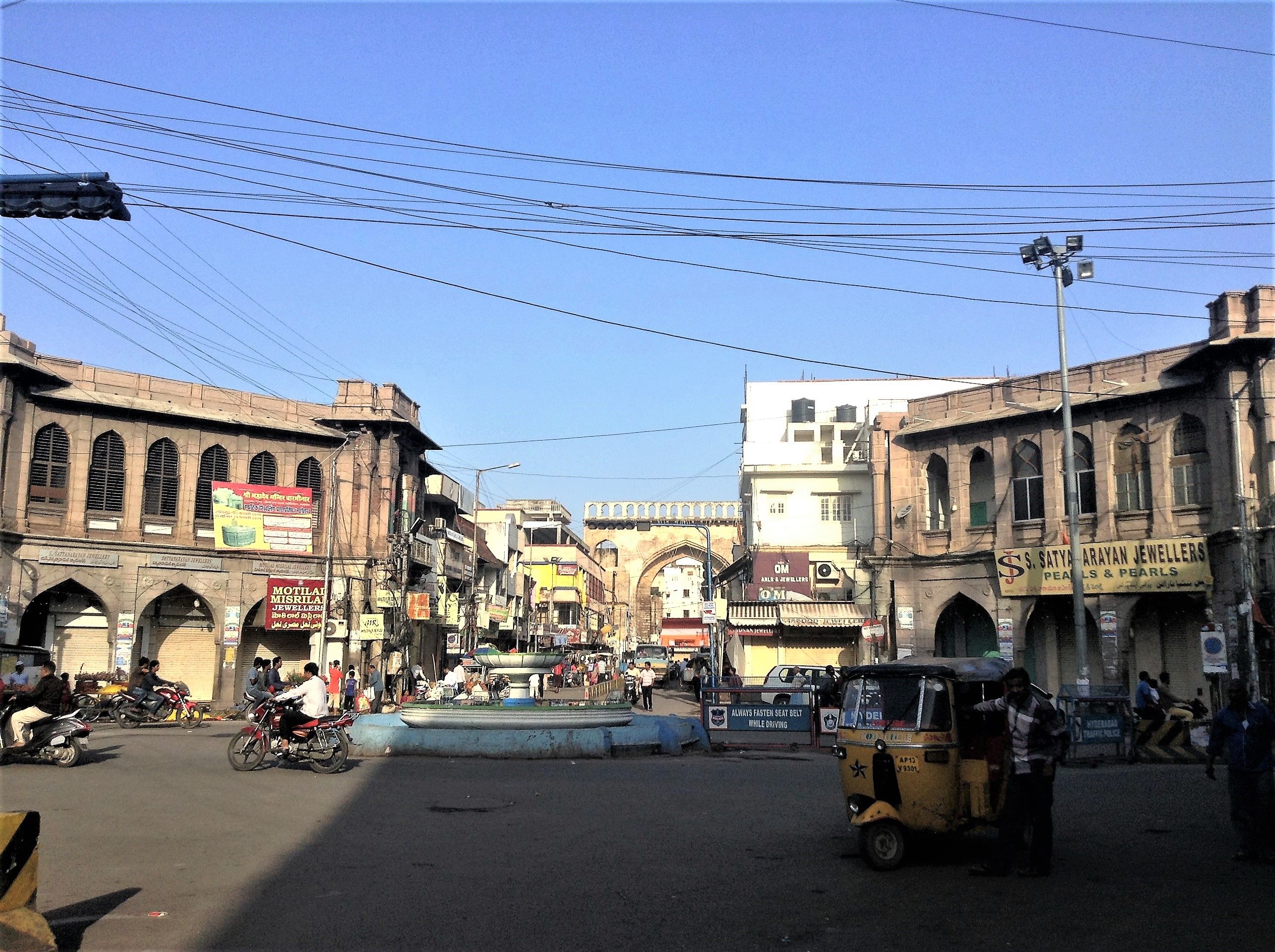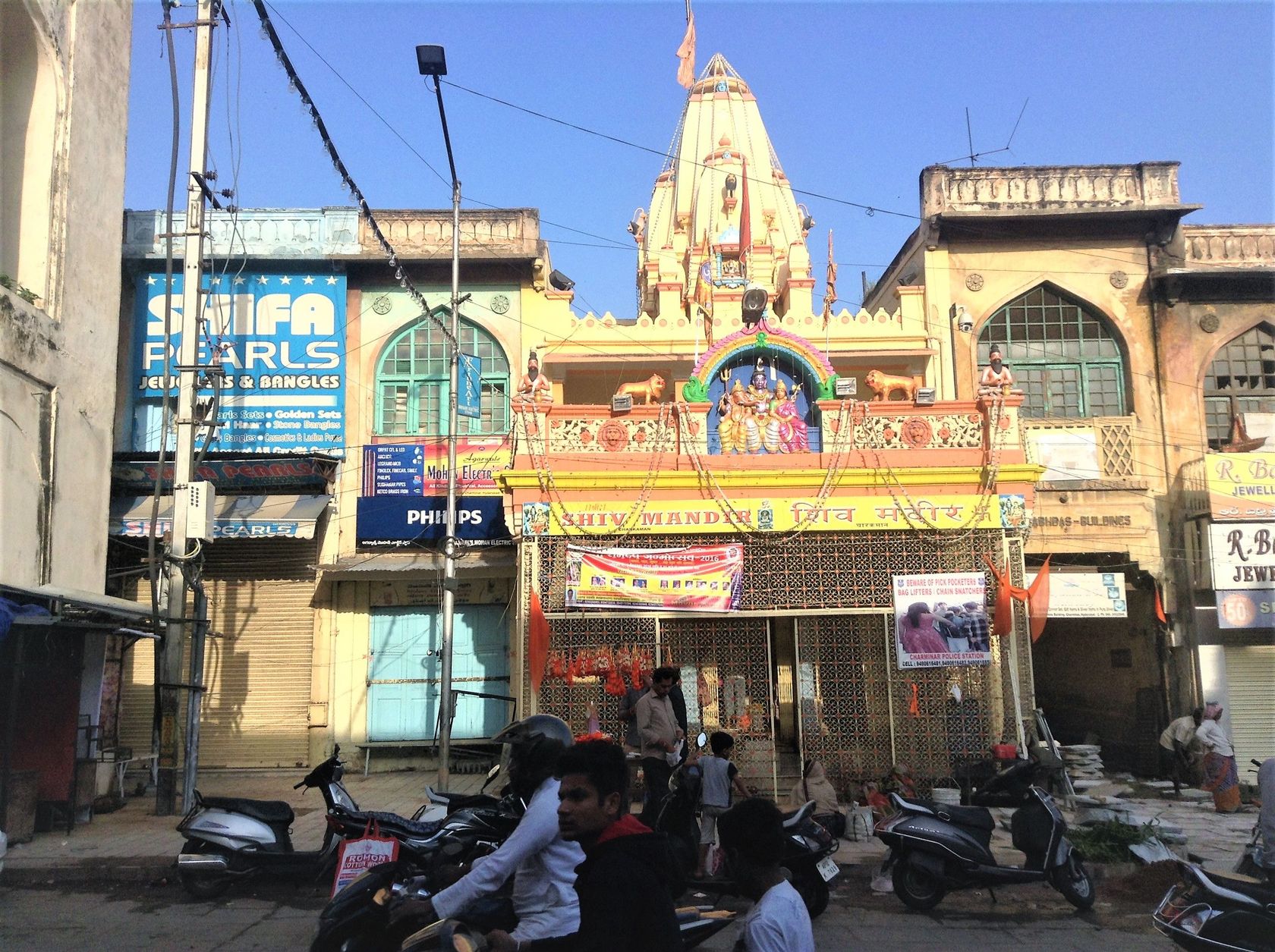 In the early morning, many breakfast shops were still getting ready to open. The atmosphere and architectures of Hyderabad center reminded me of some Moroccan cities.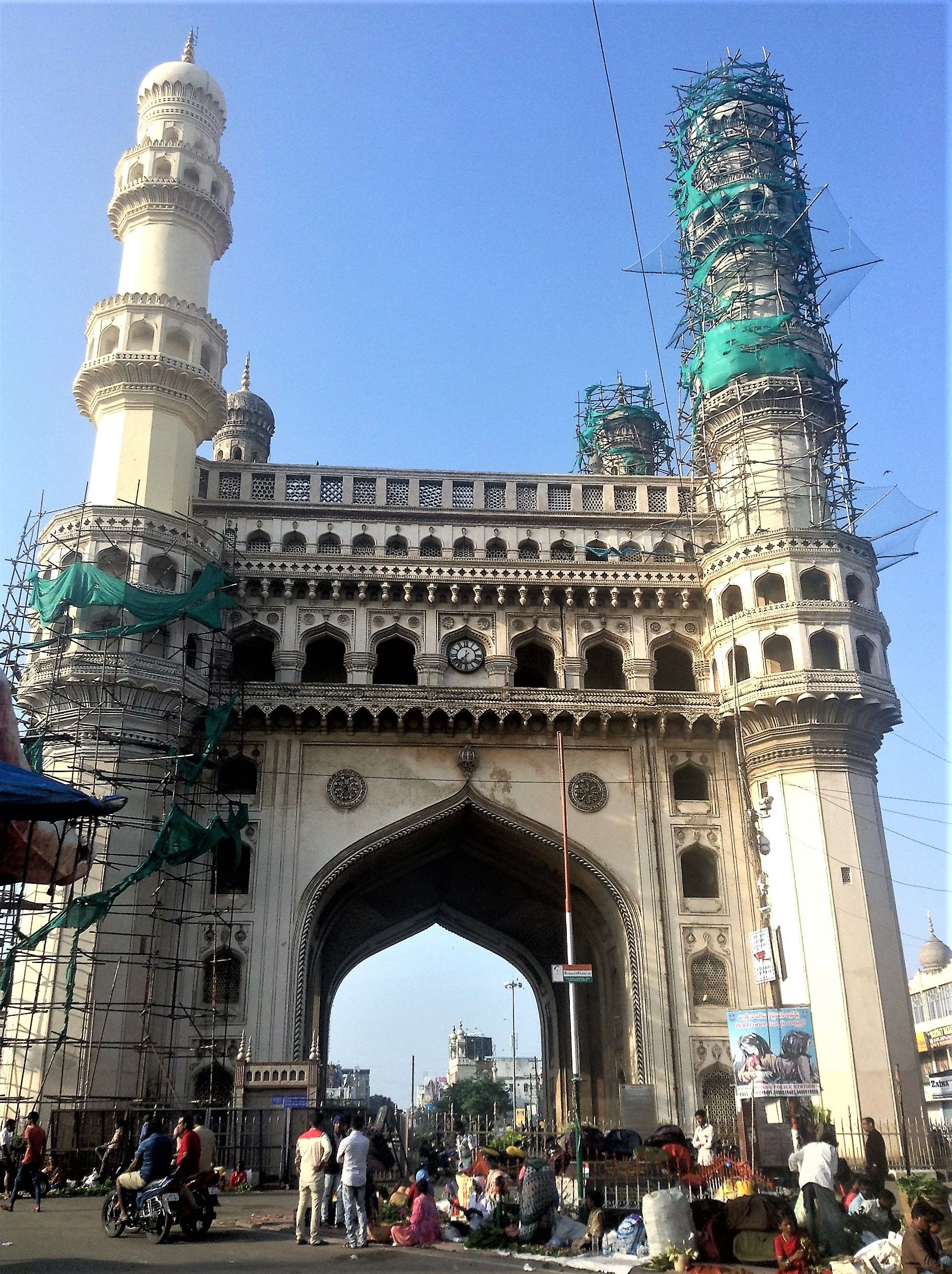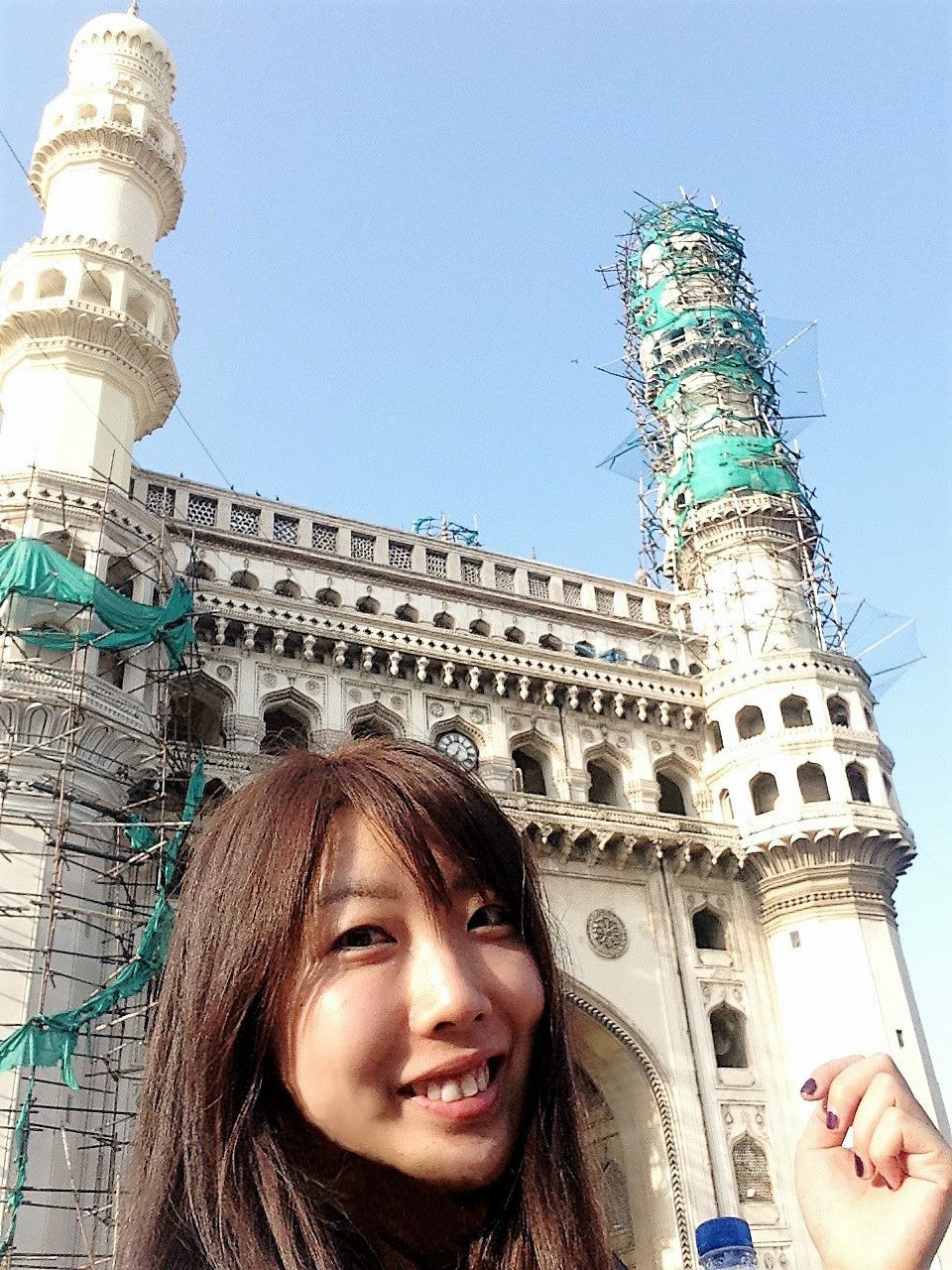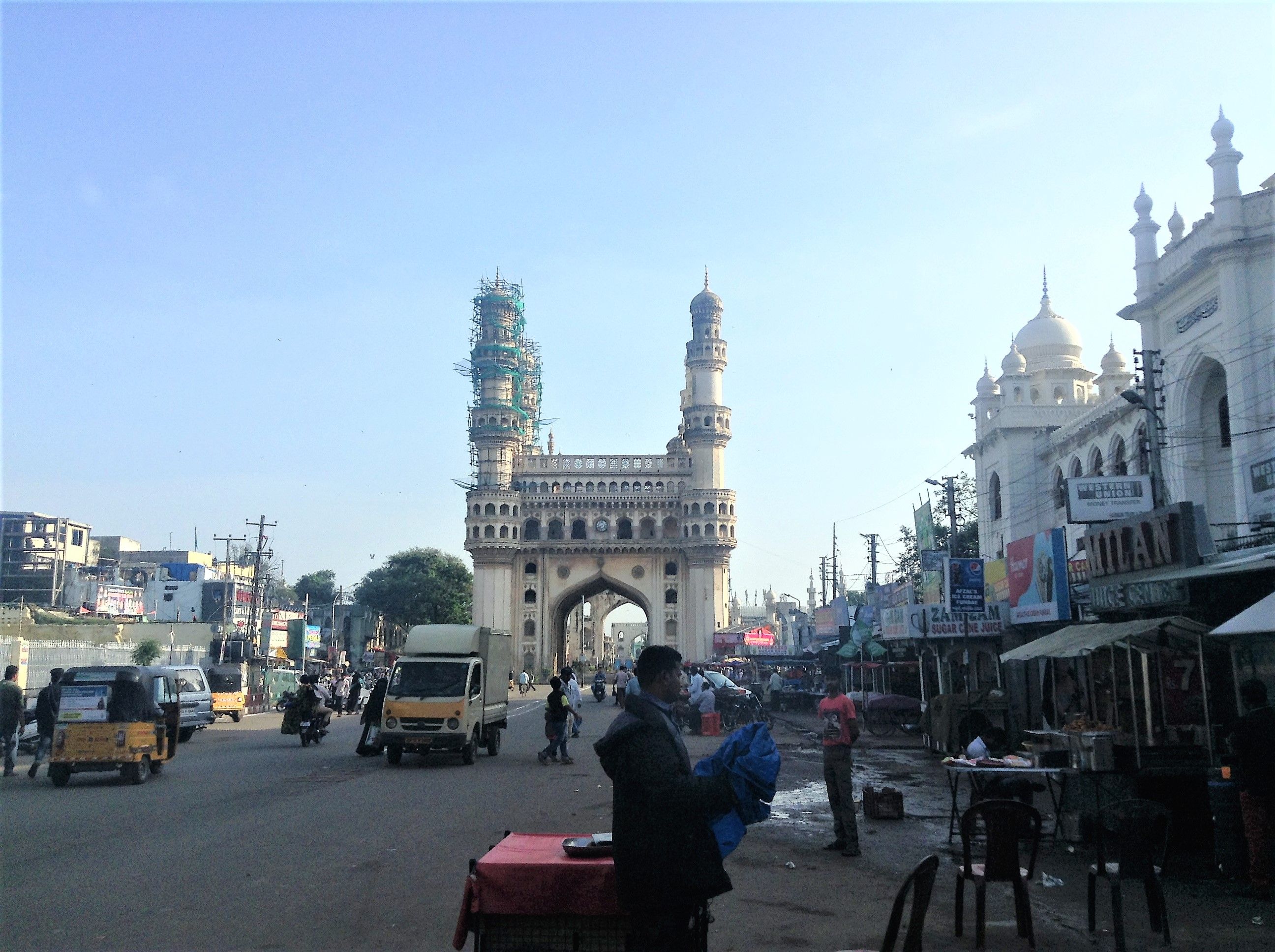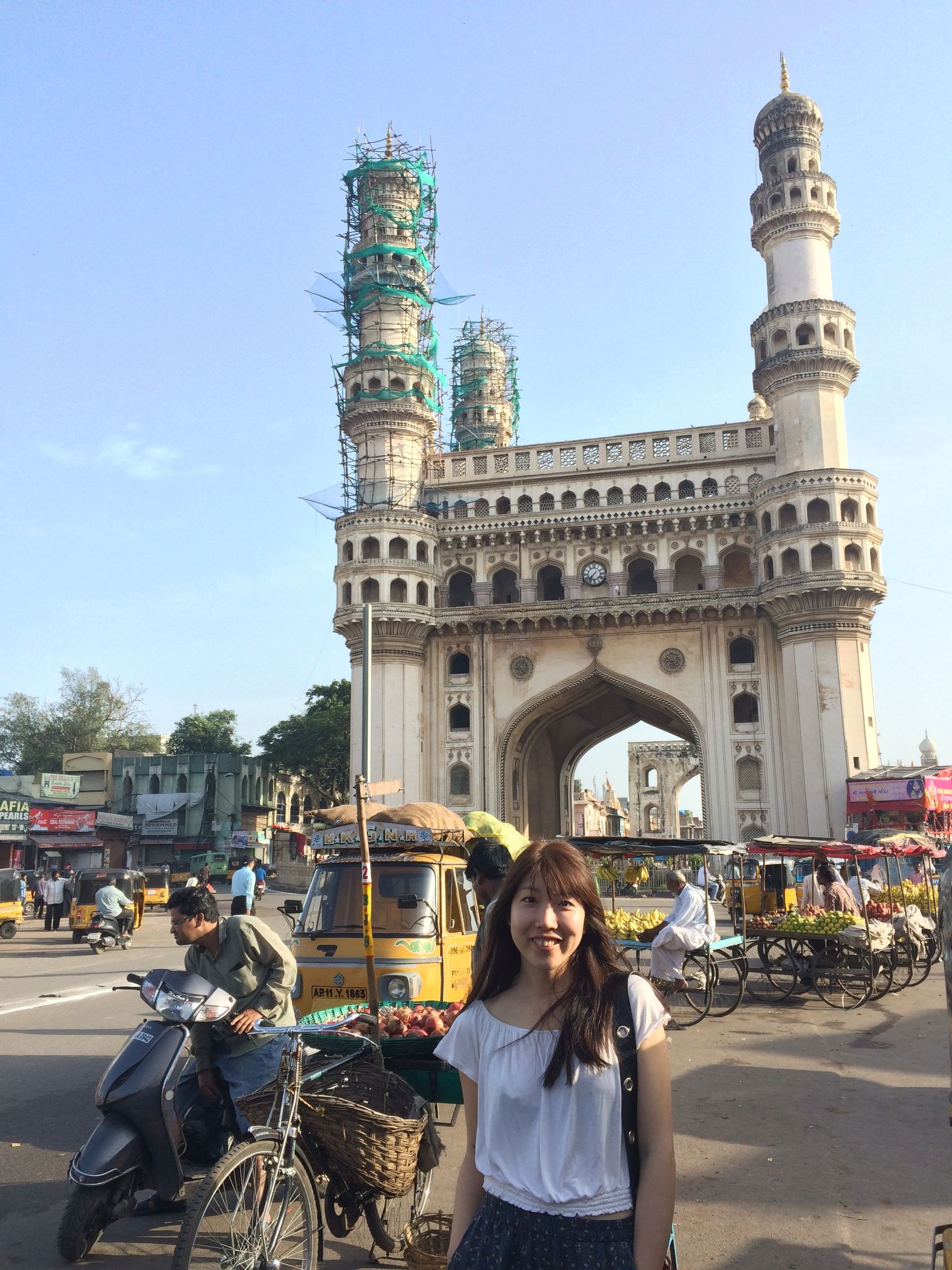 The landmark in Hyderabad - the Charminar was built in 1591 by The fifth ruler of the Qutb Shahi dynasty Sultan Muhammad Quli Qutb Shah. The Charminar boasts of the rich heritage of Indo-Islamic architecture. As an ancient trading center, Hyderabad is famous for its traditional bazaars. All the bazaars meet together in this beautiful monument at the middle of the city. Normally it's the busiest place in the city, but when I was there, it was Ganesh Festival. Most locals closed their shops and went to the Hindu temples to celebrate.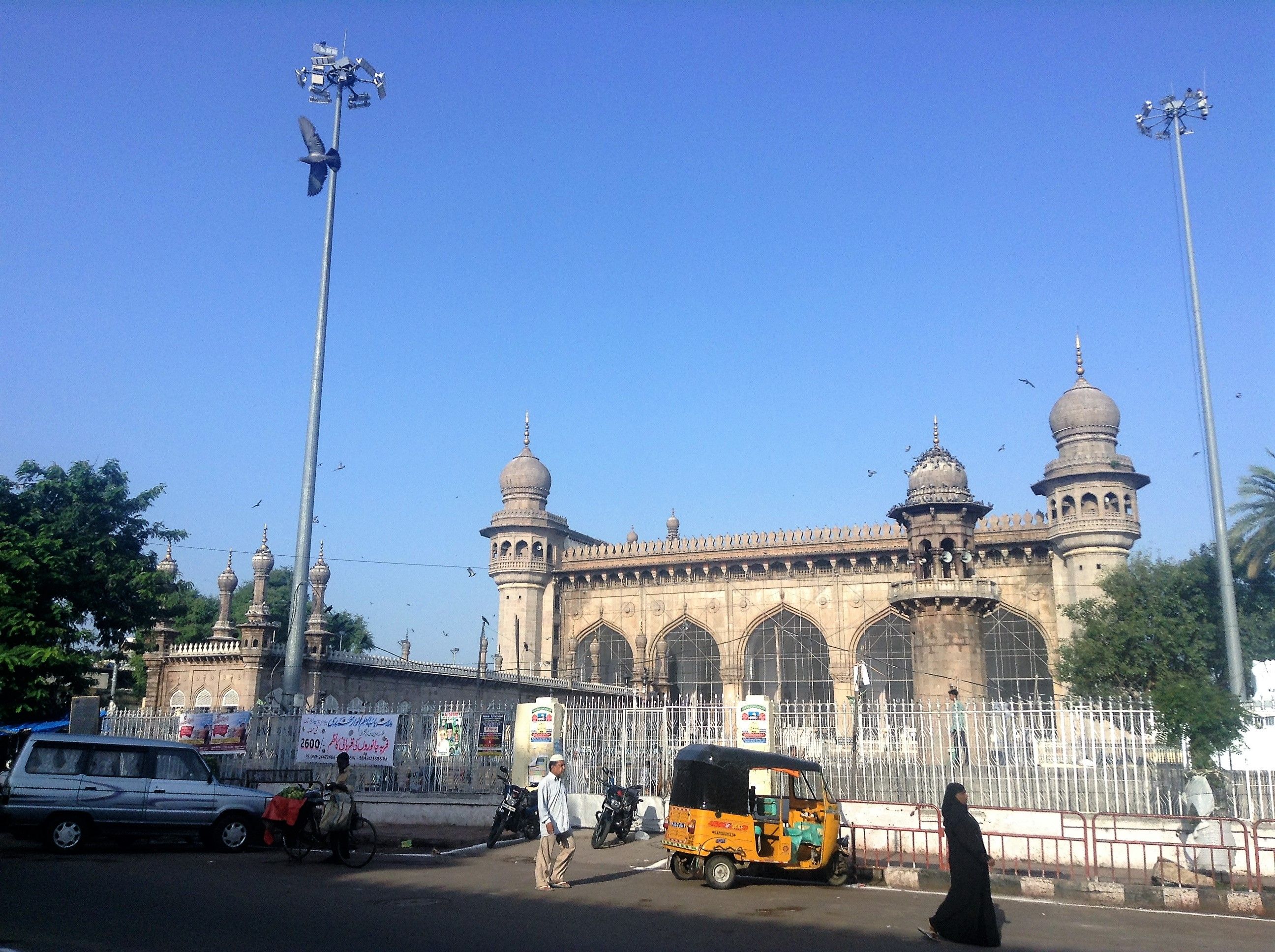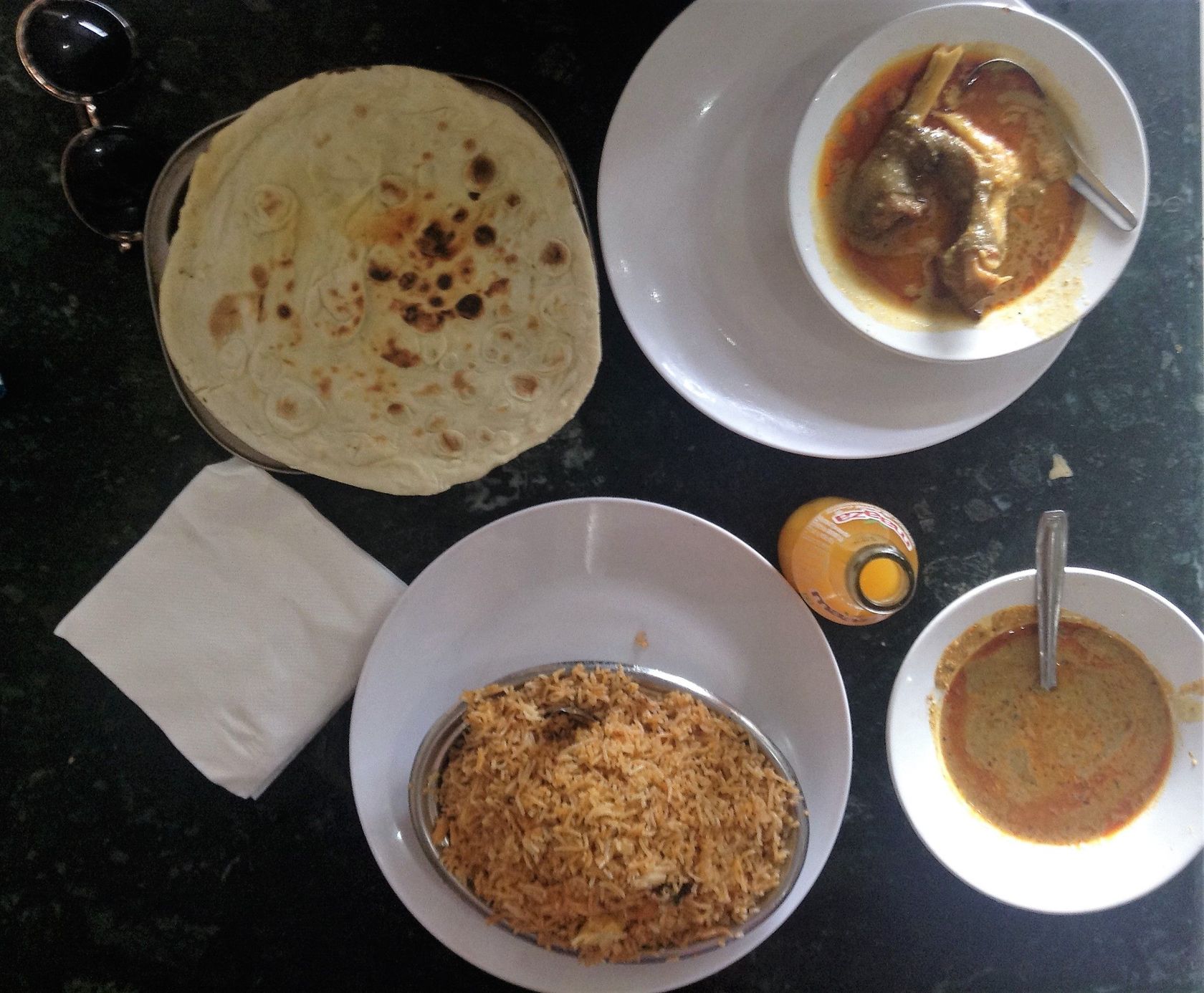 Besides the bustling bazaars in the center, Hyderabad is also famous for a dish called Hyderabadi biryani. Before I went there, I've heard from many Indians that I could eat very nice biriyani in Hyderabad. This dish originated as a blend of Mughlai and Iranian cuisine. It resembles Pilaf rice in many Central Asian cuisines to me.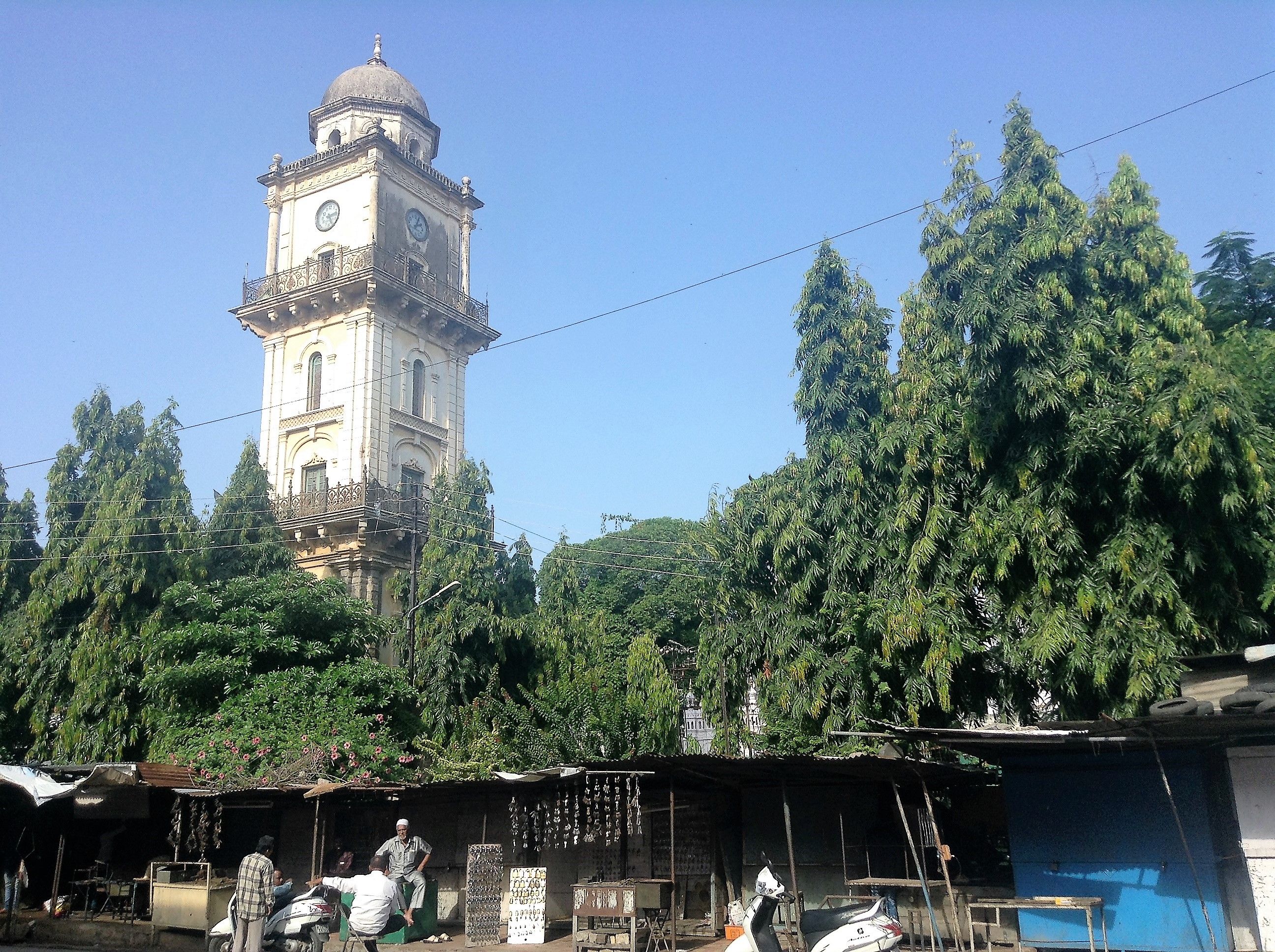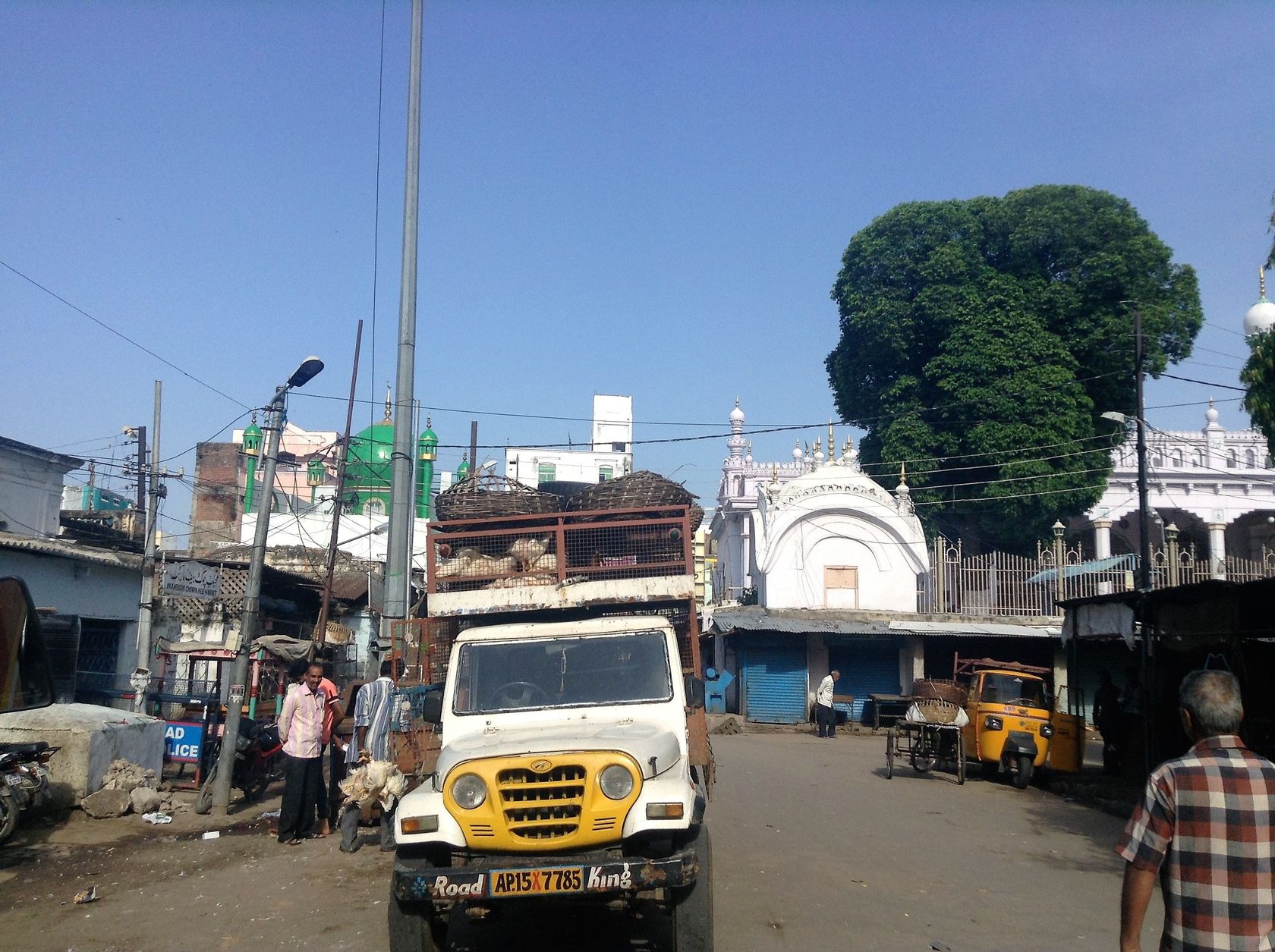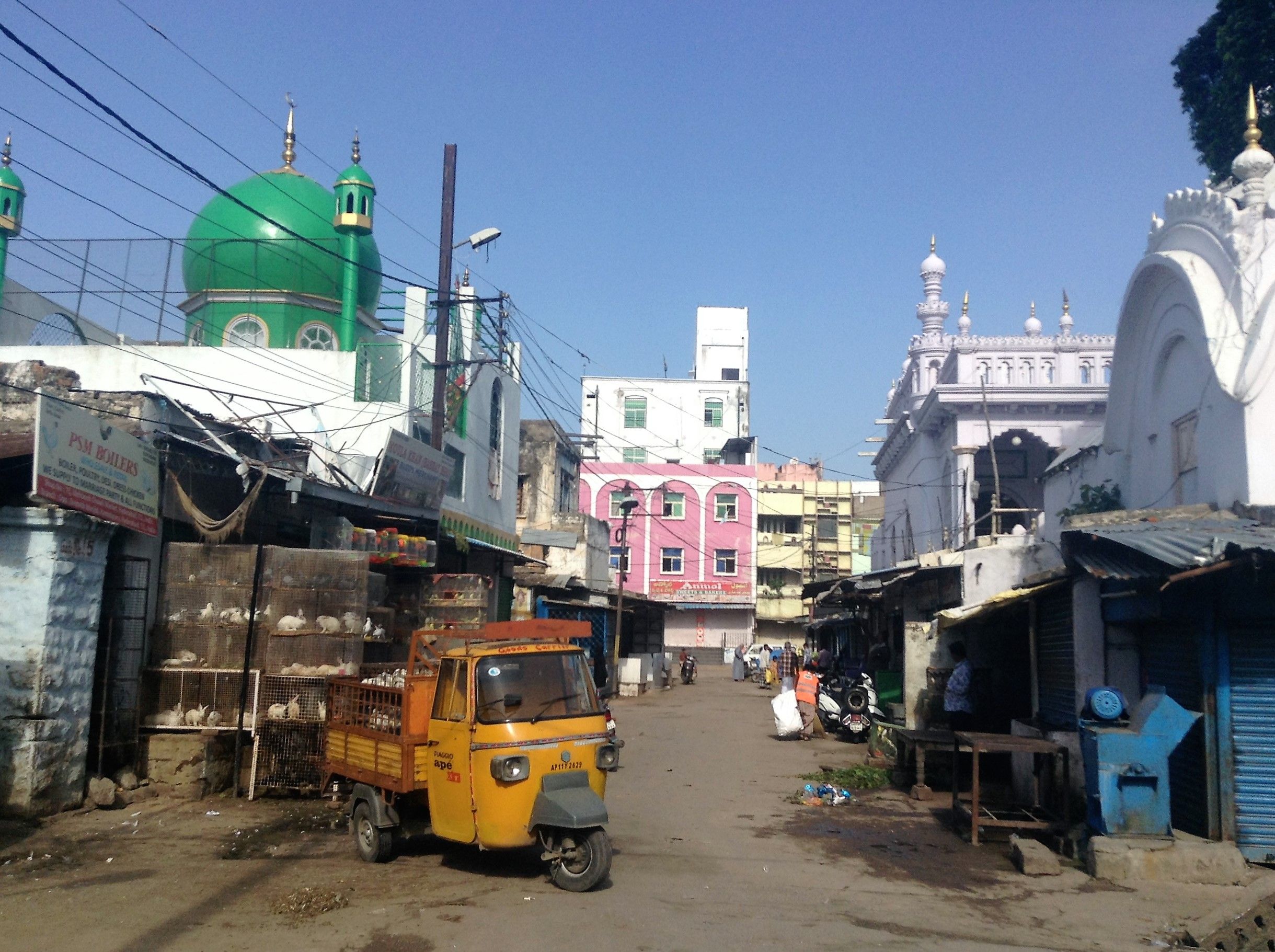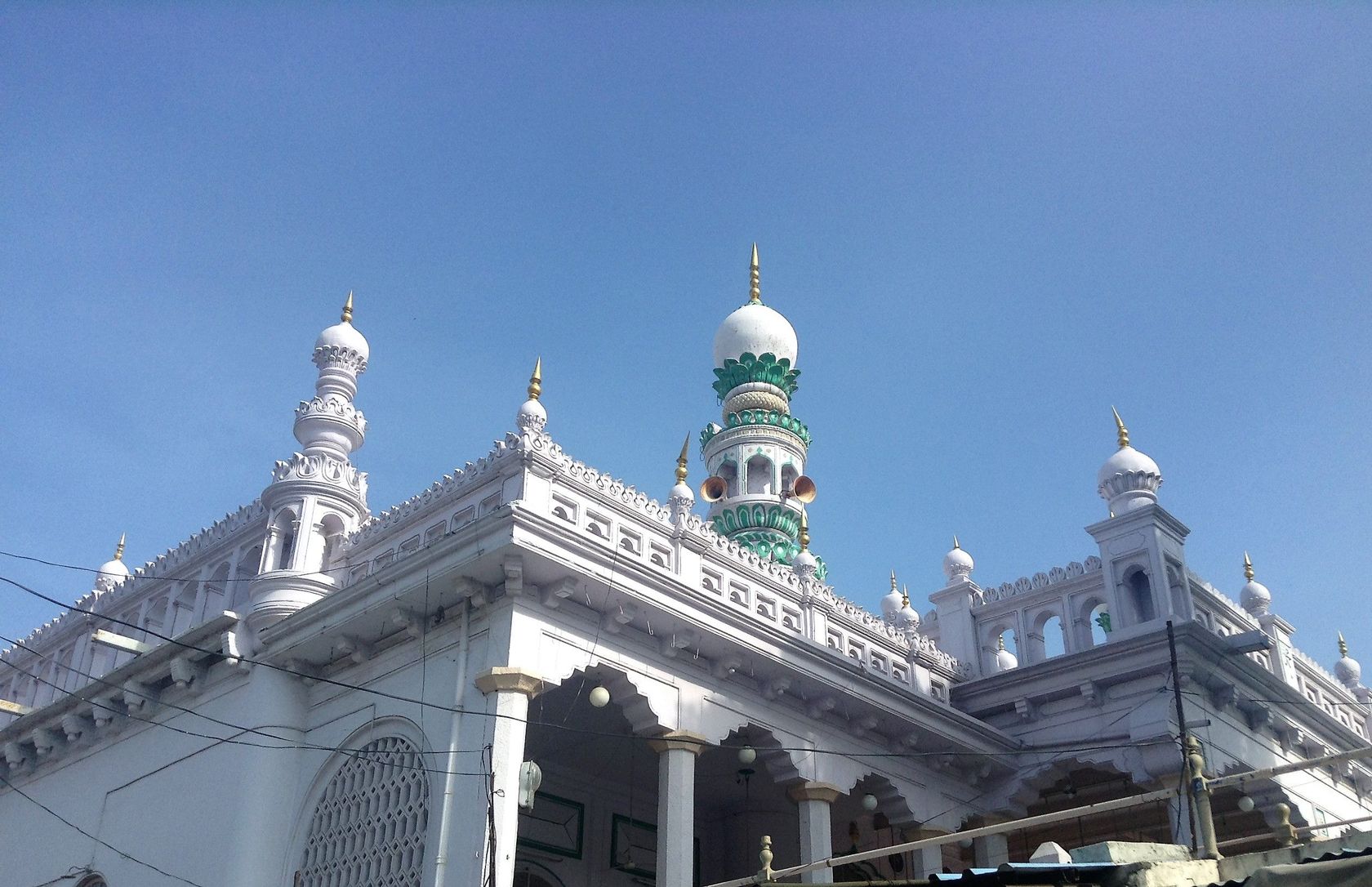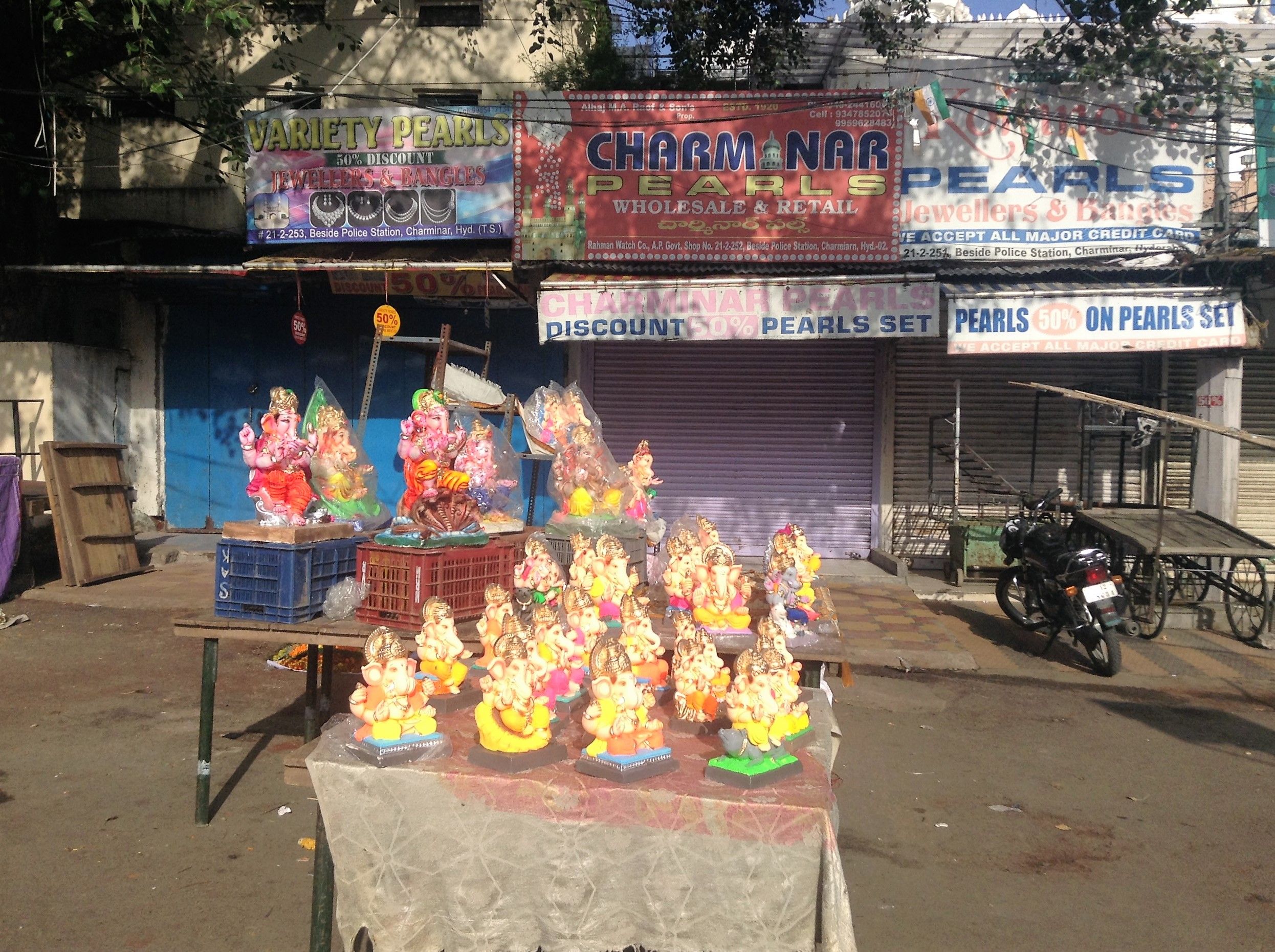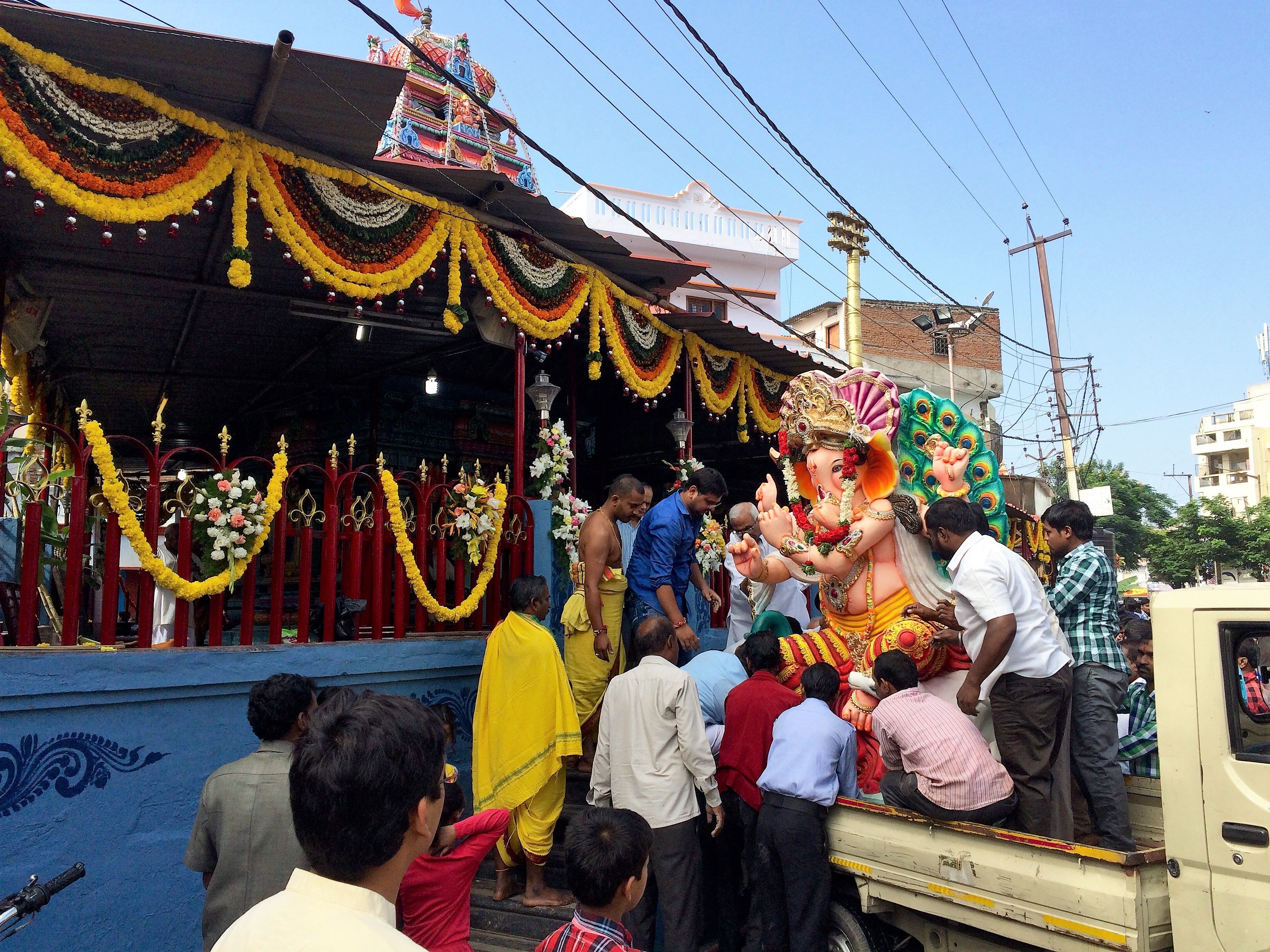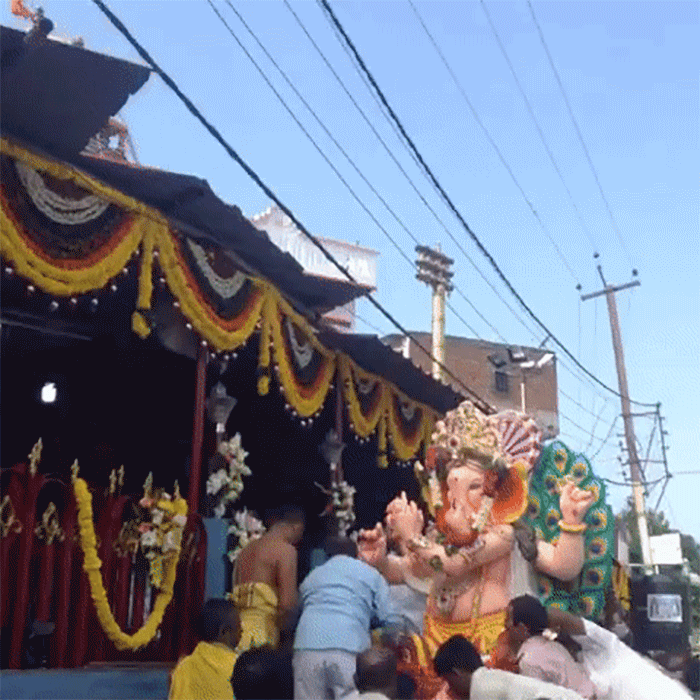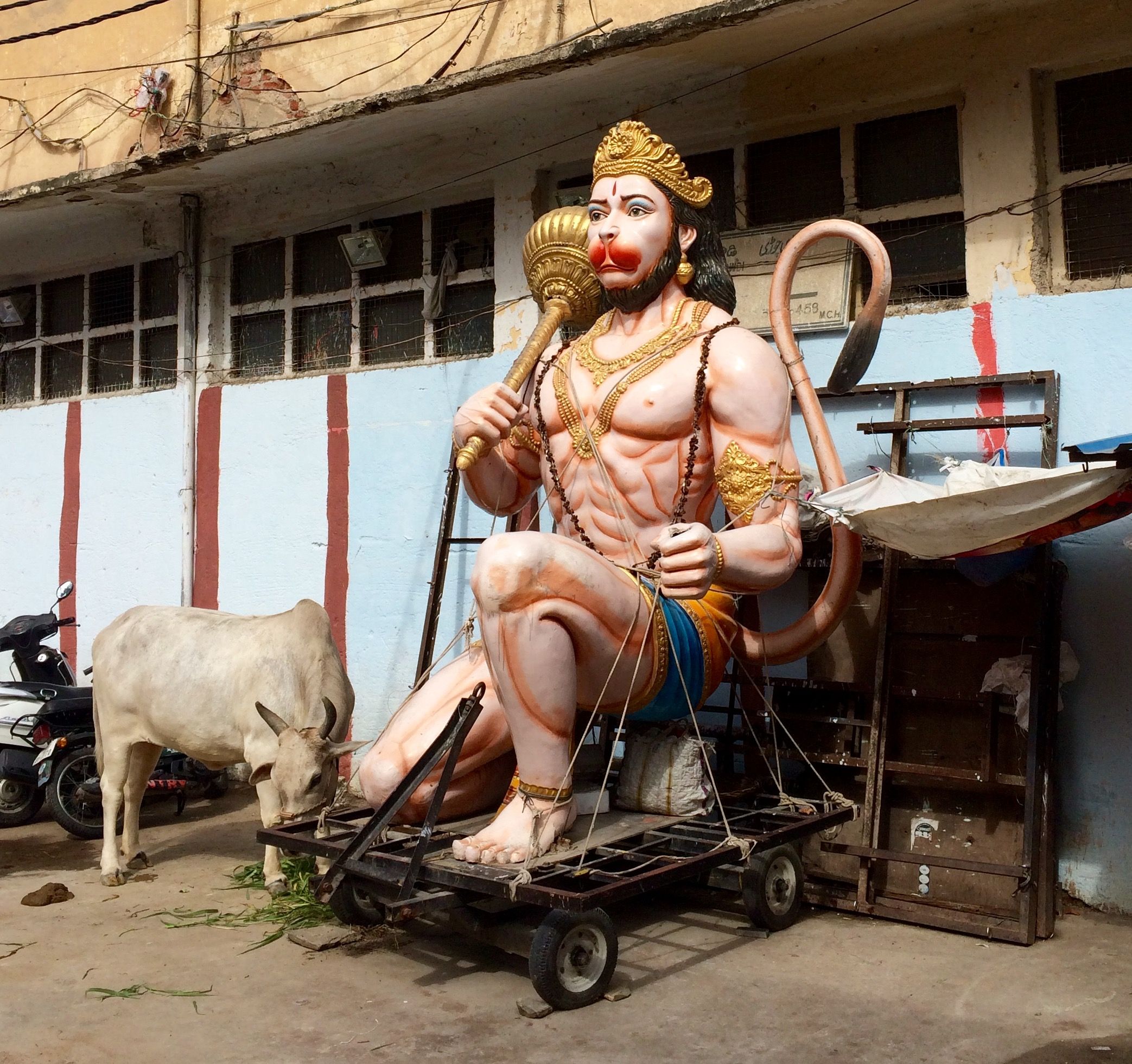 During my visit, it was the Ganesh Chaturthi festival. The 10-day festival remembers Ganesha's birthday, and celebrates him as the god of good beginnings, prosperity and obstacle remover. In Hyderabad, there were several street festivities. I saw huge colorful Ganesh idols everywhere in the streets. After a long procession, locals moved Ganesh inside a temple.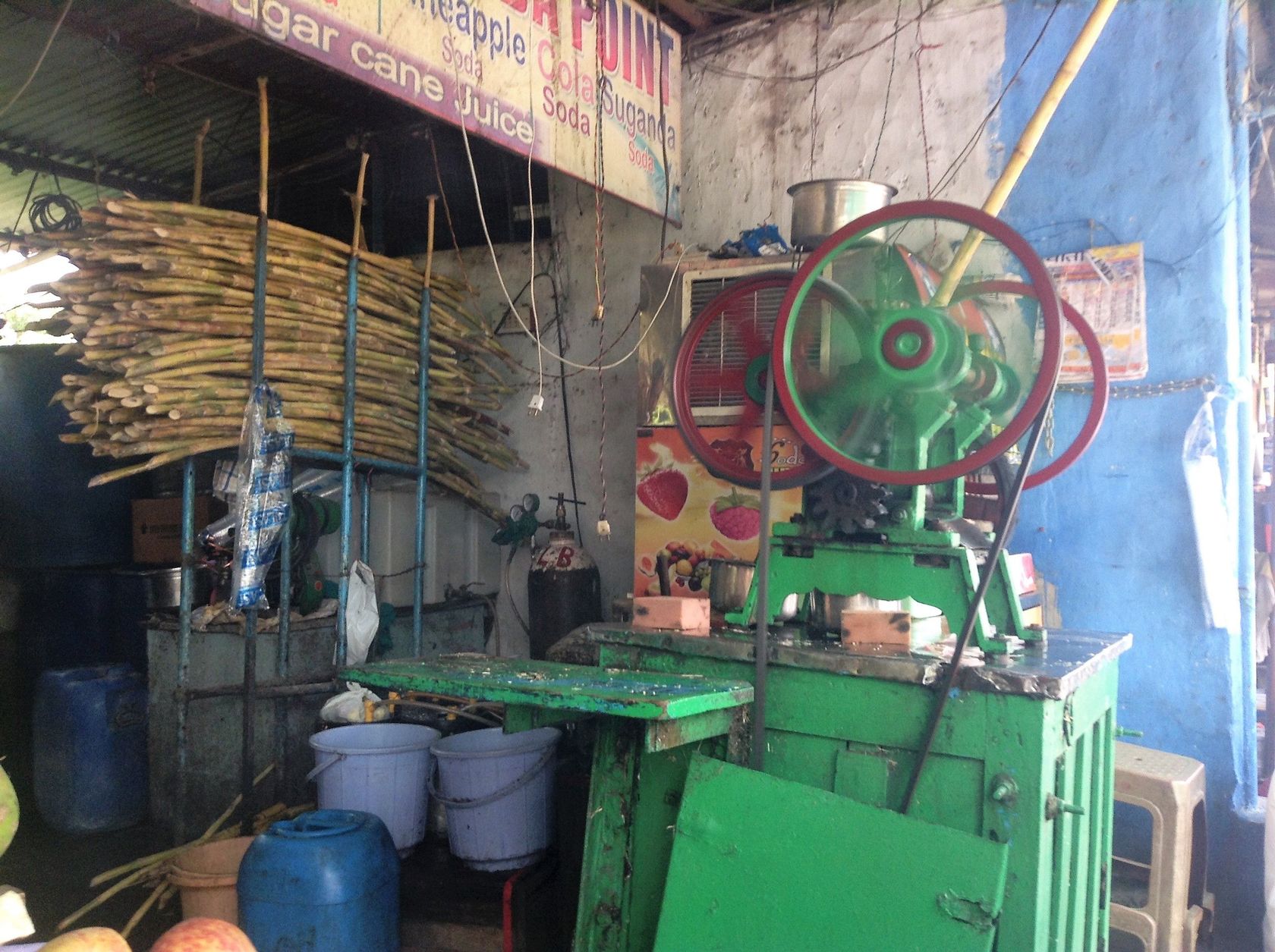 Sugar cane juice squeezer in a market.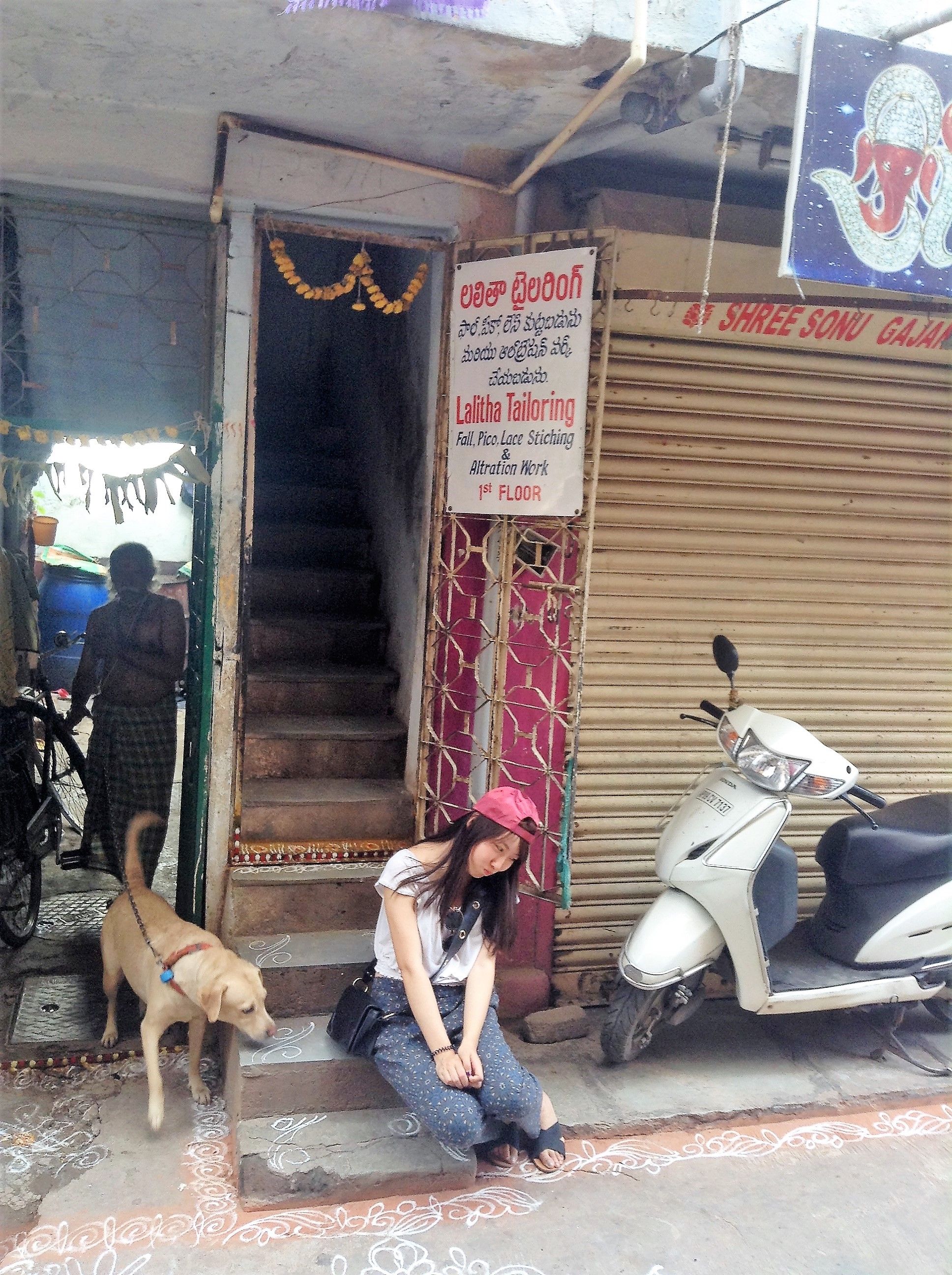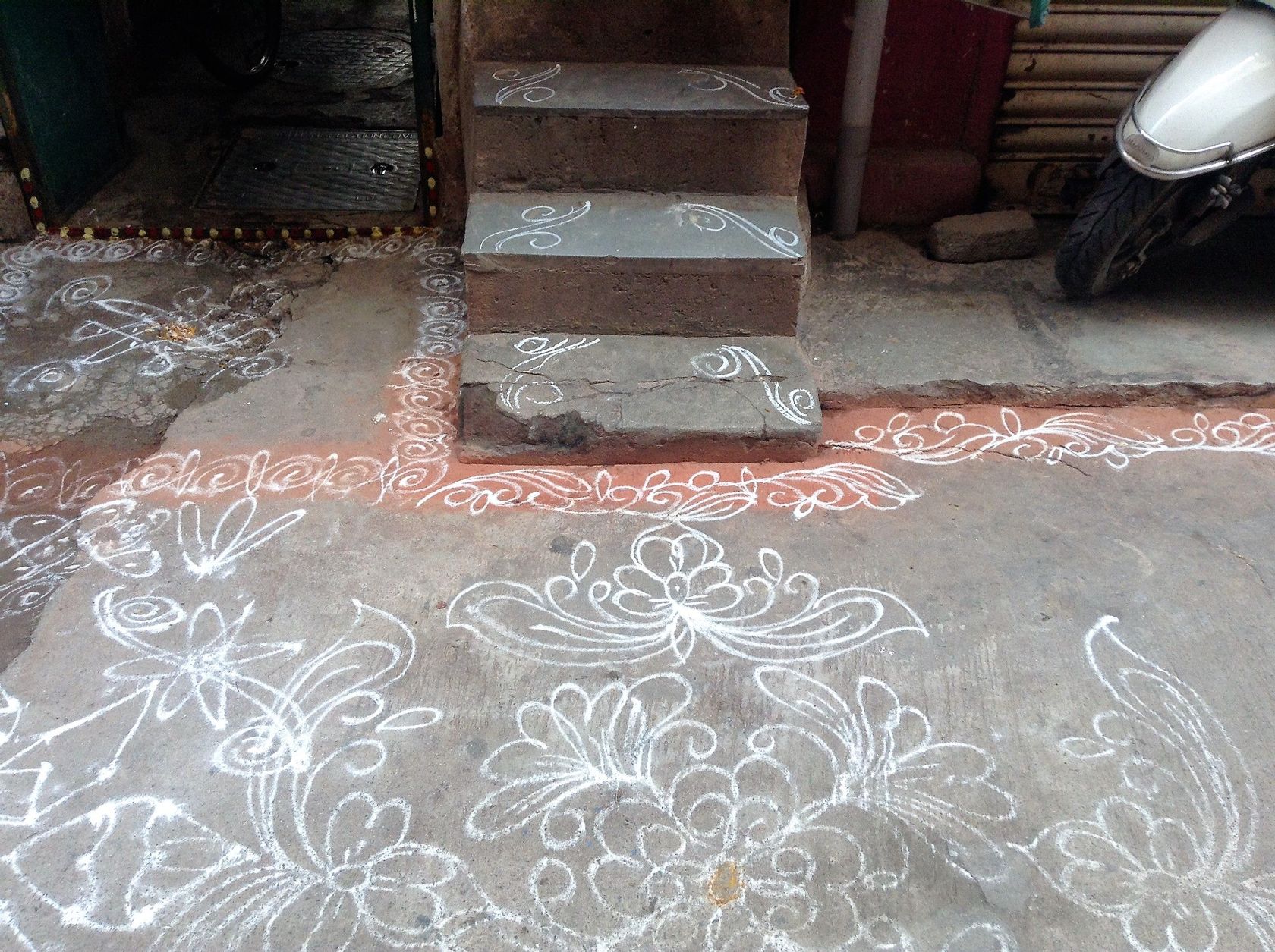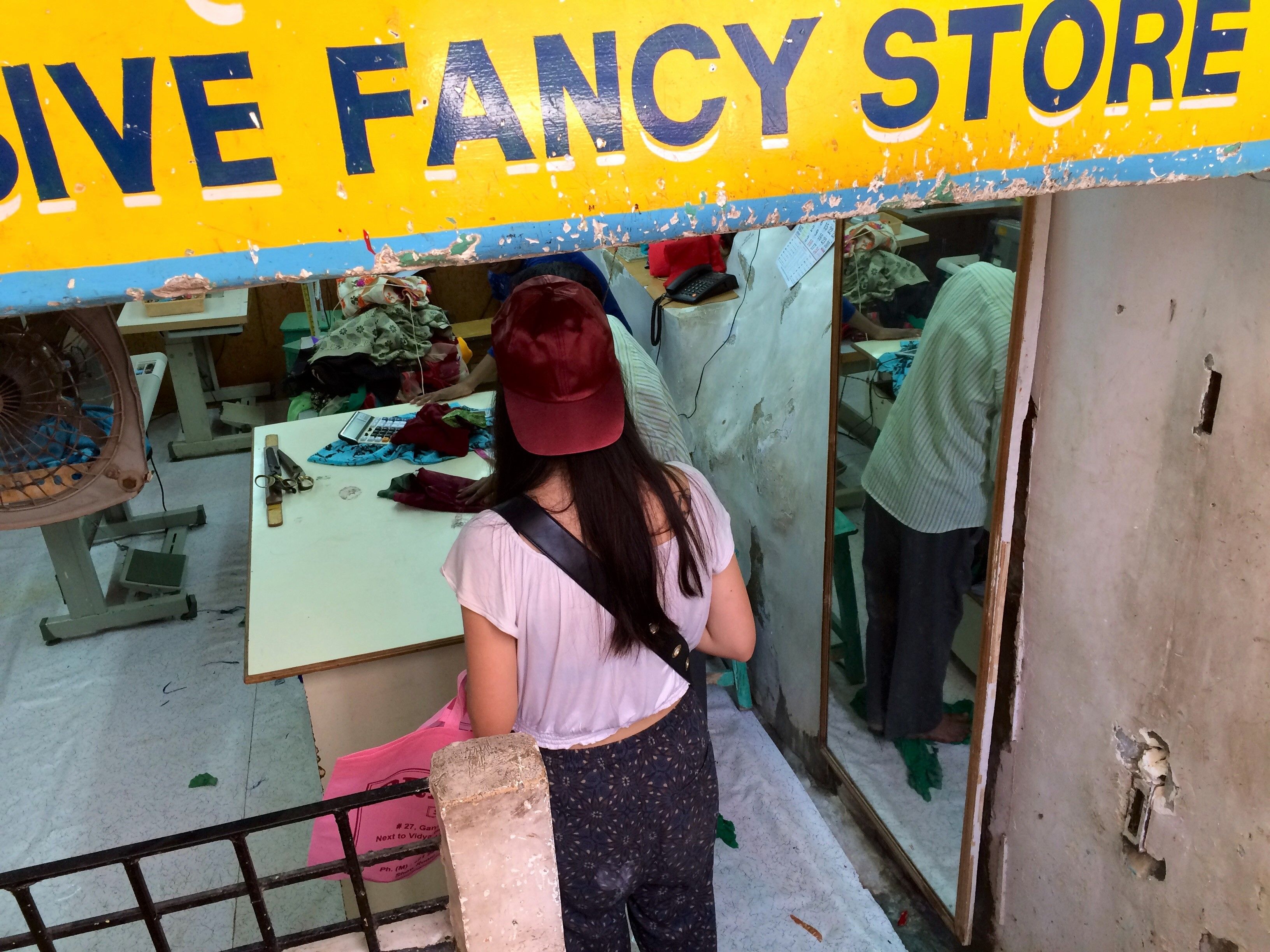 I made a stopover in Hyderabad before catching the flight to the North. I walked around the city, had much fun with Ganesh idols. I have another task here, which is buying sarees. I went to the tailor area in town. Luckily there were some shops still open during the festival. For example, this"Fancy Store". I quickly got my saree top stitched.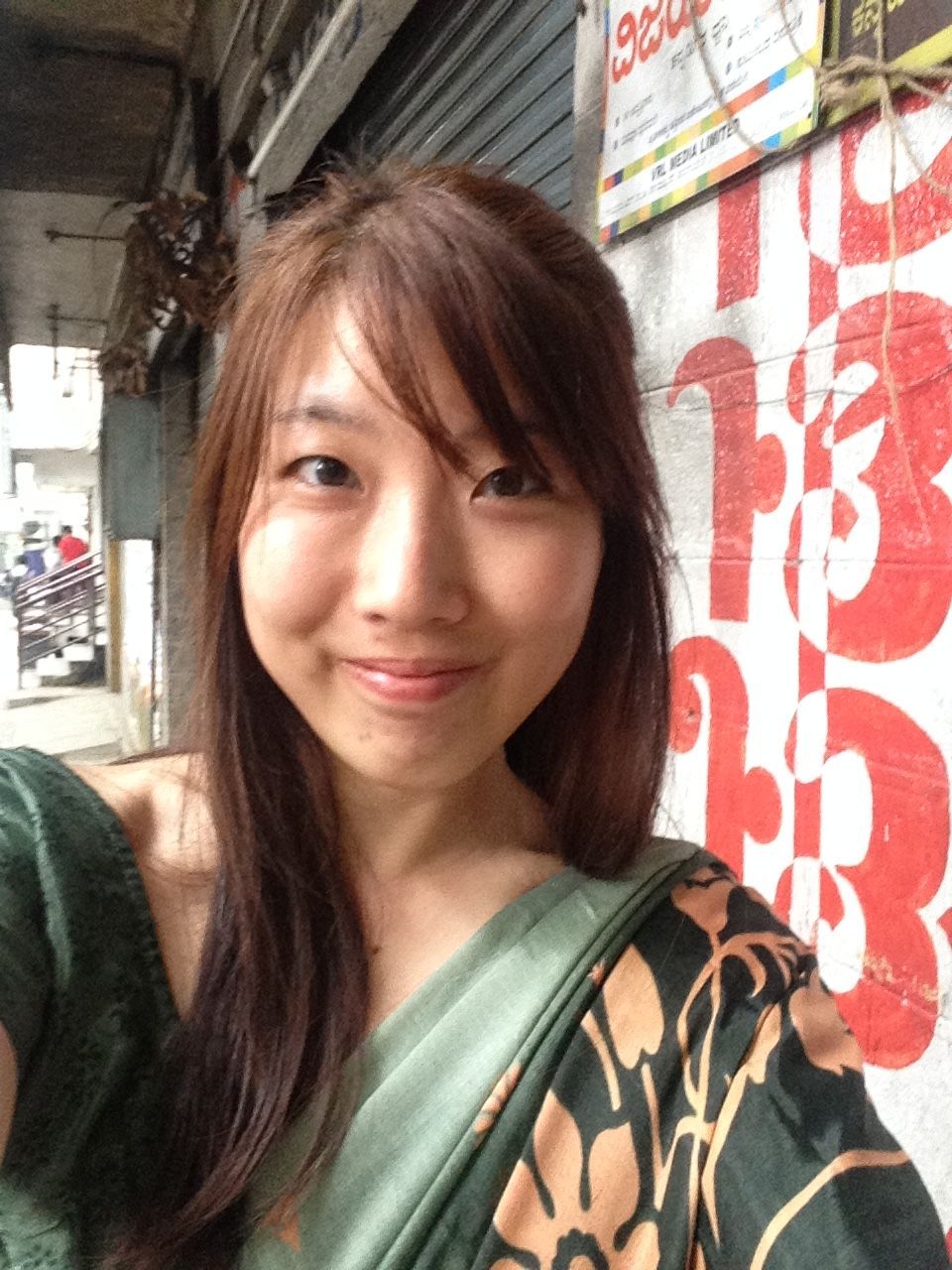 What do you think of my saree?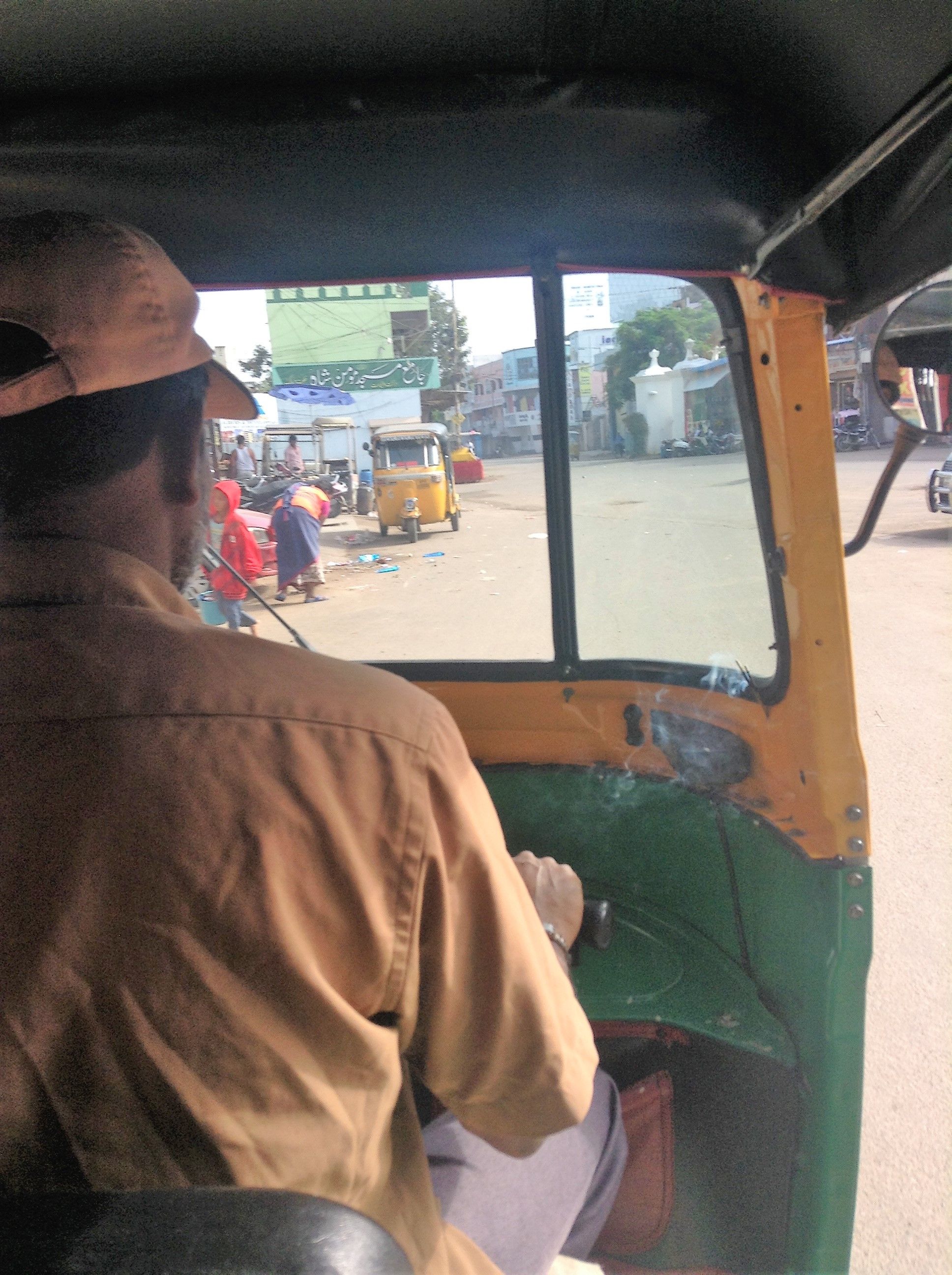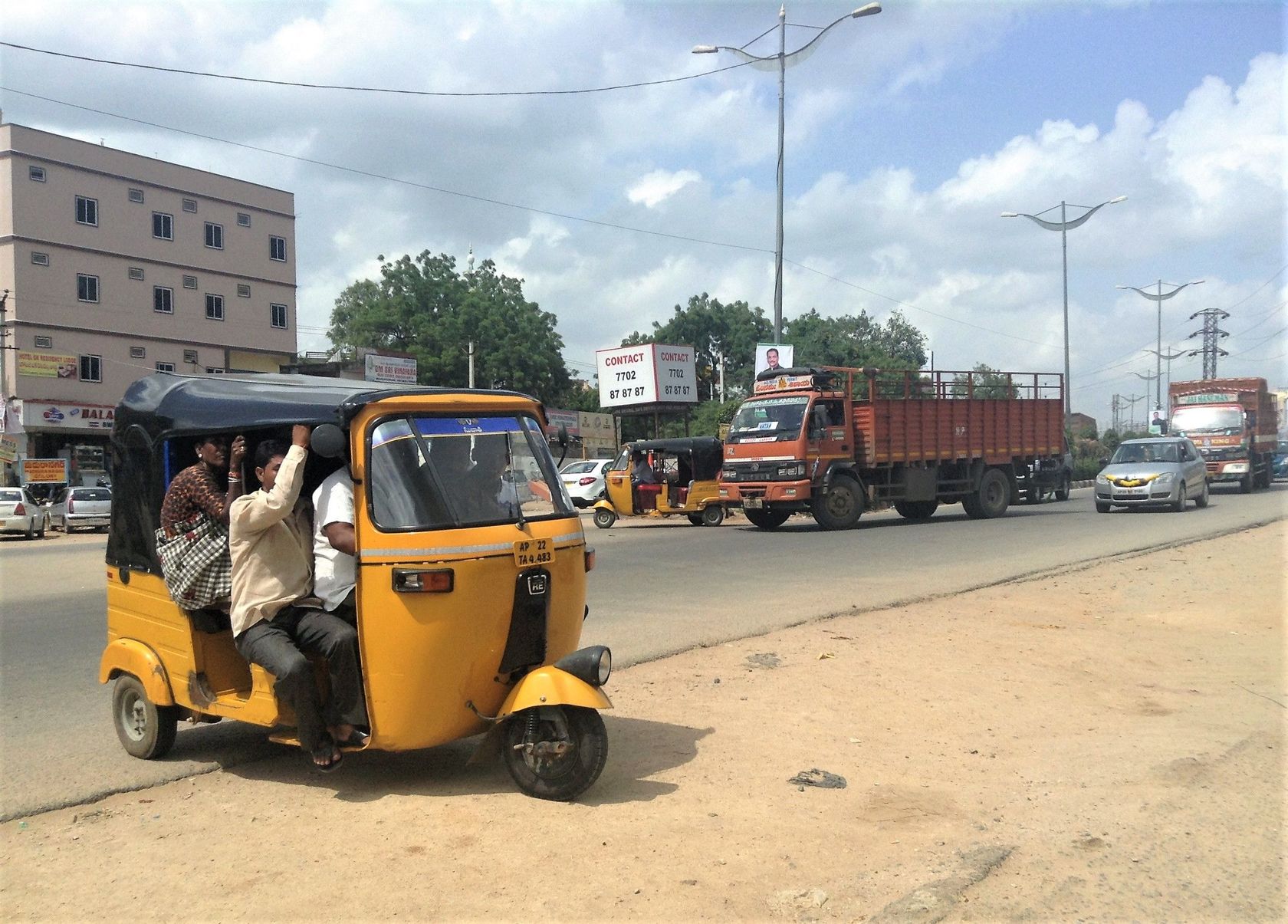 Auto rickshaw on the way to the airport.
---
海德拉巴是一个印度中部的主要城市。在历史上这是个交易珍珠和钻石的主要集市。至今城市里依旧保存着这个传统,可以看到很多珍珠宝石店。海德拉巴也被叫做"珍珠之城"。这里以印度传统的鸡肉香饭和巴扎集市闻名,所有巴扎都聚集在城市中心这个漂亮的门型建筑。现在的海德拉巴除了传统的集市,近年来的高科技城也日渐闻名于世,很多世界级的企业在这里都设有分部。 海德拉巴并不是我优先放在行程的城市,仅仅是因为从南部喀拉拉邦去北部的火车很少,所以打算在这里作停留。但是逛完以后发现这座城市非常有意思。
我从班加罗尔乘坐夜班火车,第二天清晨到达了海德拉巴。一直觉得印度的火车是非常棒的体验。在印度旅行的日子,我尝试过最低级别的二等座,就是那种快到站必须在火车完全停下之前就跳下车,不然会被抢着上车的人挤得没有办法下车。也试过各种级别的夜火车。印度是个很神奇的地方,二等座有人睡在行李架上面,中途一直有人贩卖印度Chai奶茶,各种煎炸零食,甚至还可以提前订饭,然后到达某个大站会有小哥送饭到你的座位。
由于到达的很早,很多店铺,甚至早餐店都还没有开门。可能由于这里有很多伊斯兰的建筑,海德拉巴让我想起某个摩洛哥的小城。
城市中心最具代表性是这个叫Charminar的门型建筑。400多年前,南印度经历了一个穆斯林化的朝代。 这个非常特别的"门"由当时一个统治者建成。它的建筑风格是典型的印度伊斯兰建筑。 作为历史上一个主要的贸易城市,海德拉巴以众多的巴扎闻名。城市里所有的巴扎都汇集于这个门型建筑。正常情况下,这里是城市最繁忙的地方。但是我去的时候正值印度的象头神节。大部分的店都关门了,只要零星的几个小贩买一些小零食。大部分当地印度教的人都去庙里奉献神灵了。
除了巴扎以外,海德拉巴印度香饭也很有名。Biriyani这个词来自波斯语词,意思是烤制的。使用香料、米,肉,蔬菜和酸奶煮成,通常需要煮很久。香饭的名字直接冠名这个城市,可见在这里非吃不可。印度香饭受到中亚和波斯烹饪文化的影响。中亚的手抓饭,跟这个也有点像,但是印度的香饭运用更多不同的香料。
前面提到甘纳什象头神节。这个为期10天的节日只为了庆祝象头神甘纳什的生日,人们以此庆祝一个全新的开始,繁荣和跟去除坏运气和挫折。每年这段时间,在海德拉巴有城市游行活动,巨大的五彩甘纳什像在城市的街道游行,迎接人们的崇拜。我看到很多人拿着花朵,赤着脚在寺庙前排队,甘纳什像会被慢慢推进寺庙,以供人们崇拜。
由于海德拉巴只是我的一个中转站。除了在城市里随便逛逛,看到各种甘纳什像。我还有个其他任务,就是买印度传统服饰 - 纱丽。印度的纱丽真是美啊,而且一块布绕啊绕啊就变成了衣服。我在班加罗尔买了几块做纱丽的布,但是没有时间找裁缝店。海德拉巴不愧是集市城市,即使在节日,也是轻易让我找到了裁缝街。我在一家叫做"华丽"的店里很快缝好了纱丽。