Went to watch Kerala traditional drama show - Kathakali during my trip in Kochi city. It was quite memorable. Kathakali is one of the major forms of classical Indian dance. I was so impressed by its elaborately colorful make-ups, costumes and face masks.
Kathakali = Katha ( story) + Kali ( dance), it uses a very interesting way of storytelling. I think it takes a lot of patience to do elaborate make up and heavy costumes.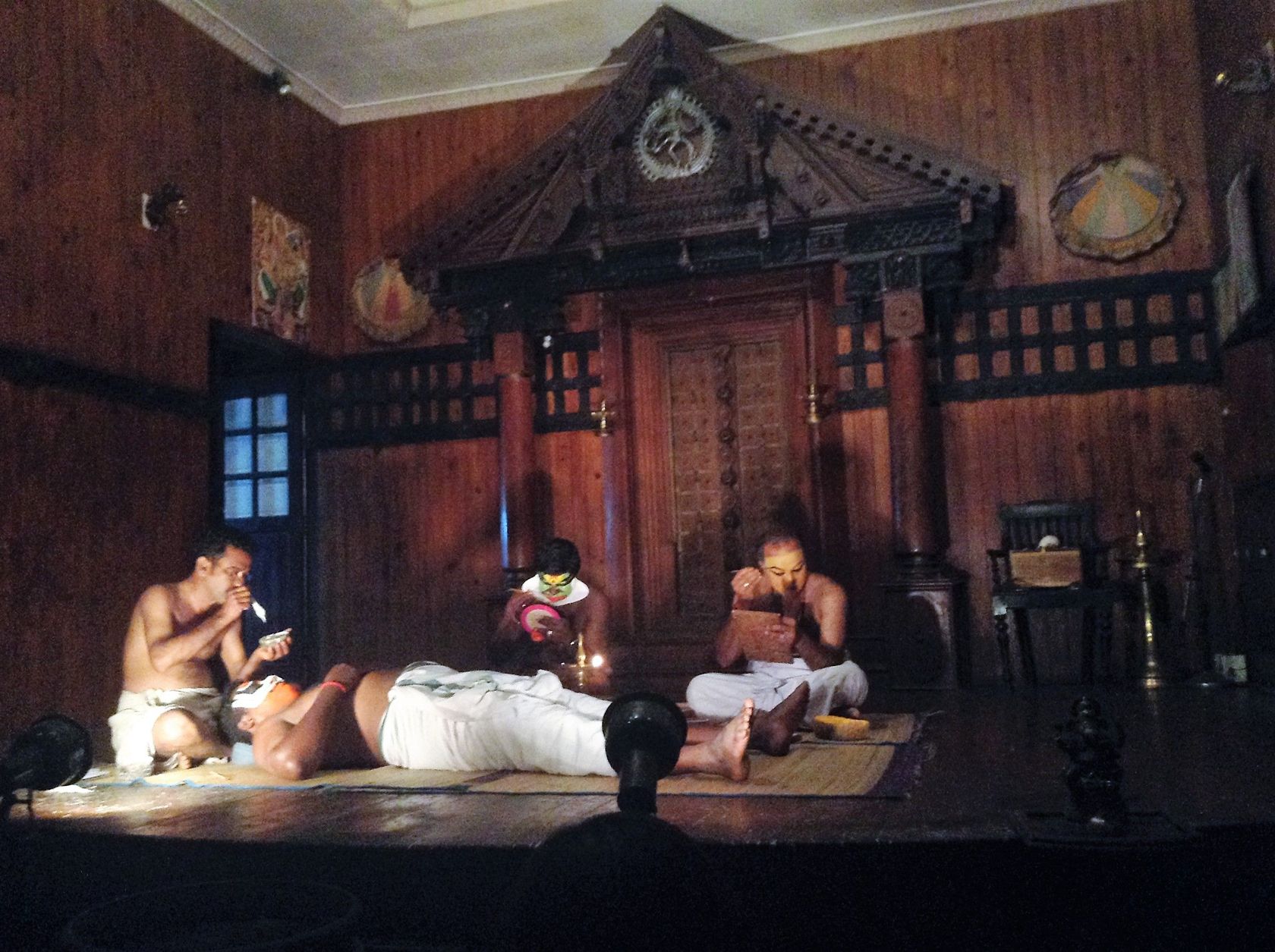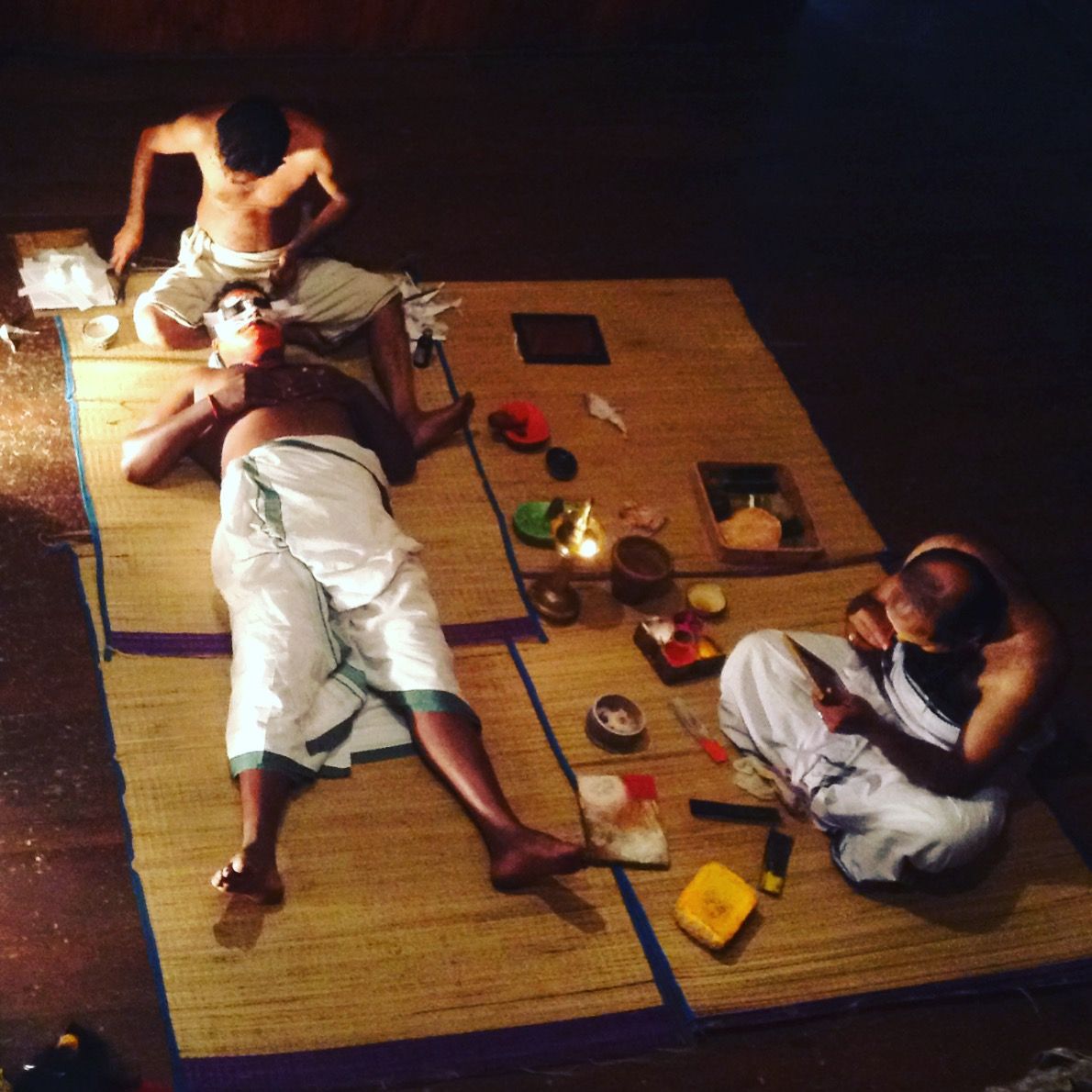 I enter the Kathakali theater one hour before the show began. I was lucky enough to watch how the actors did make-up. It was super interesting.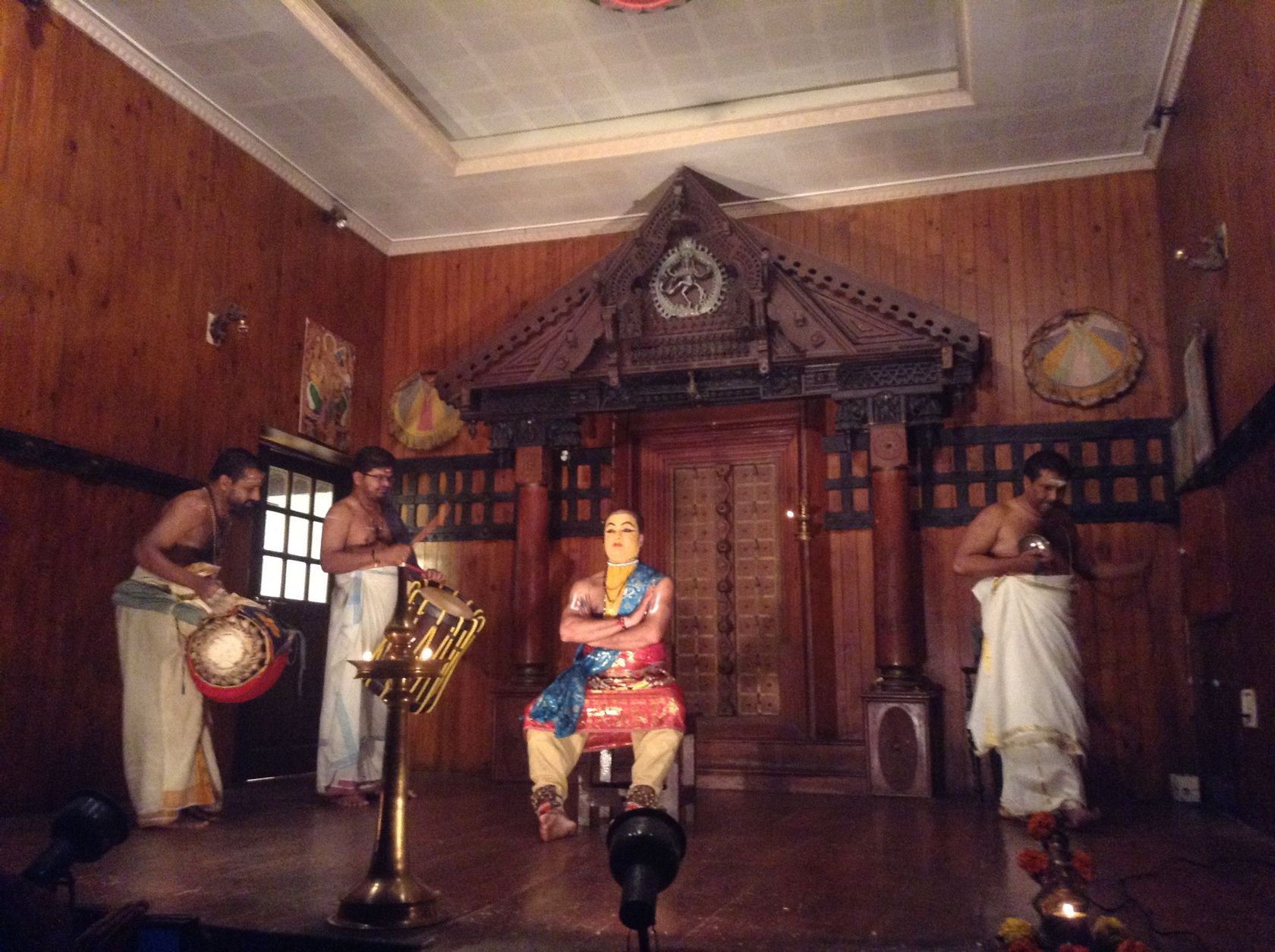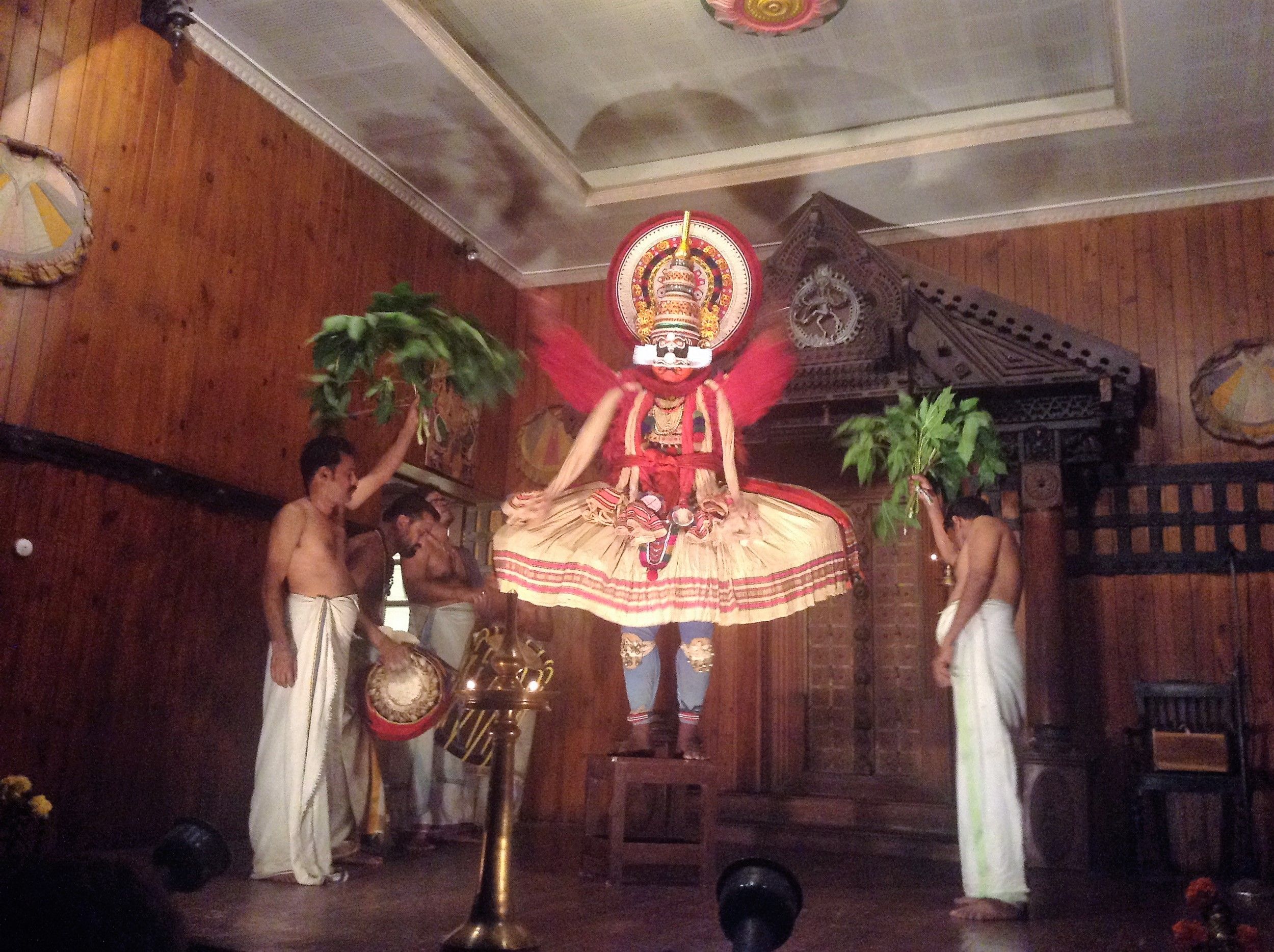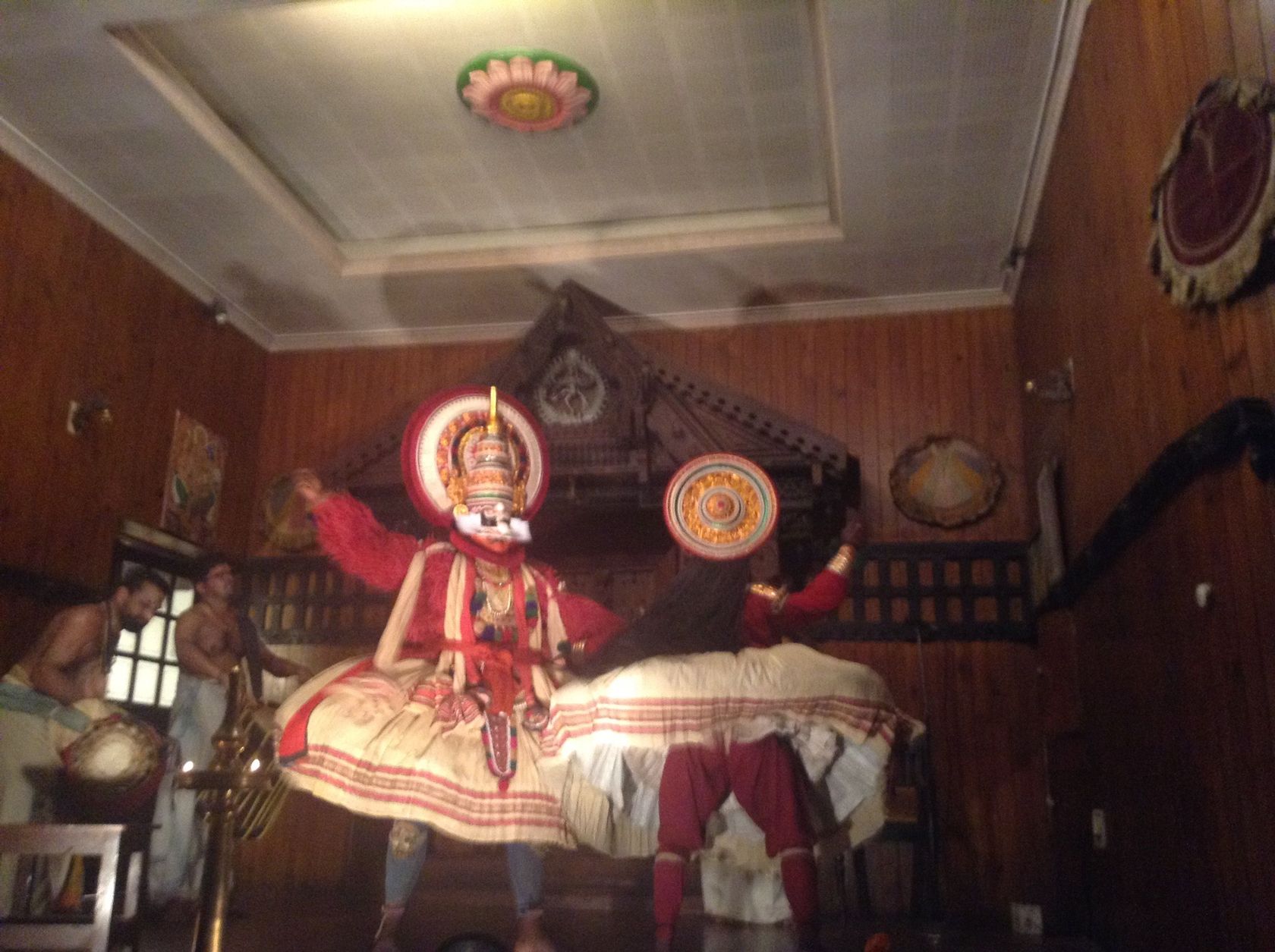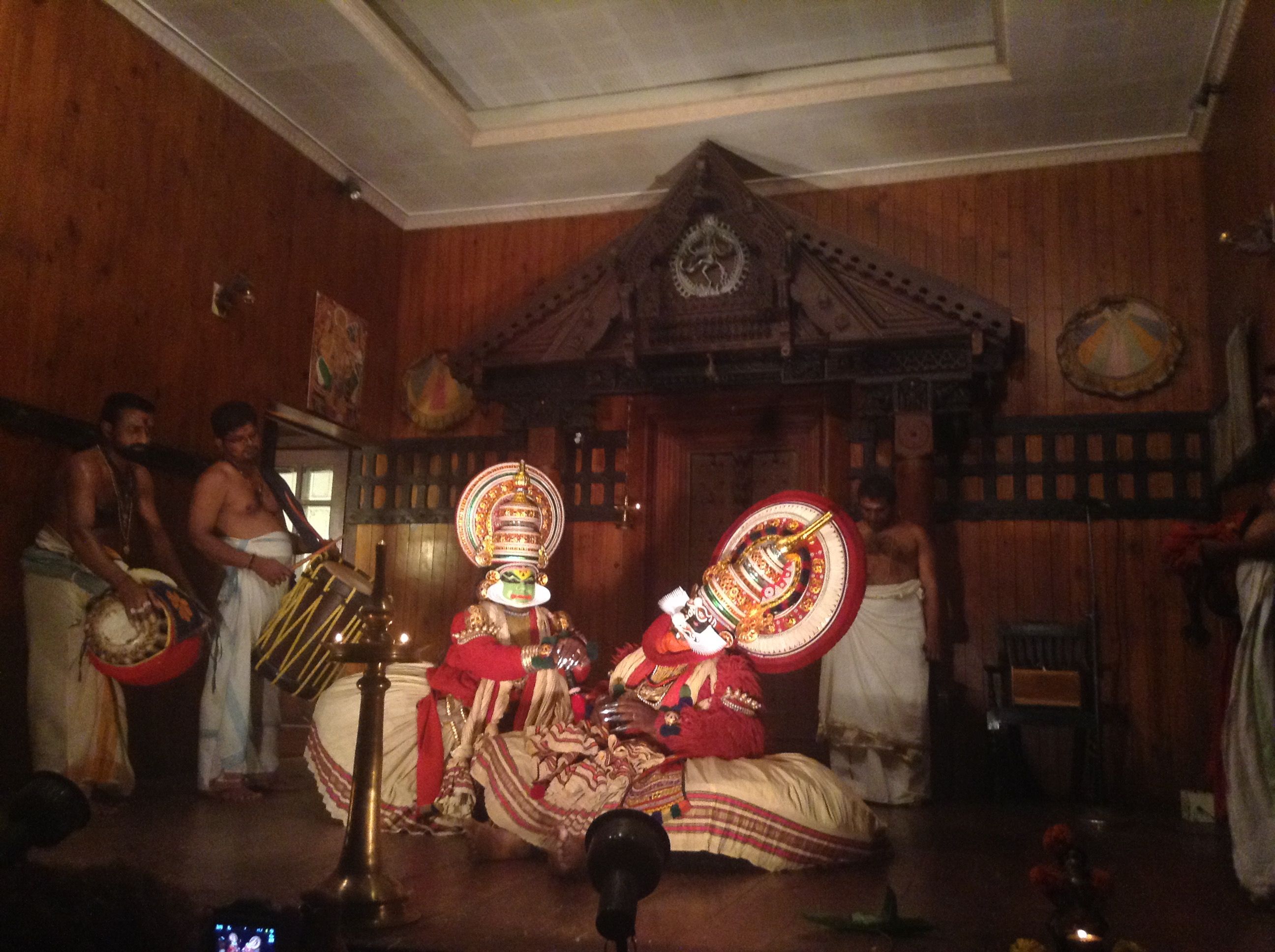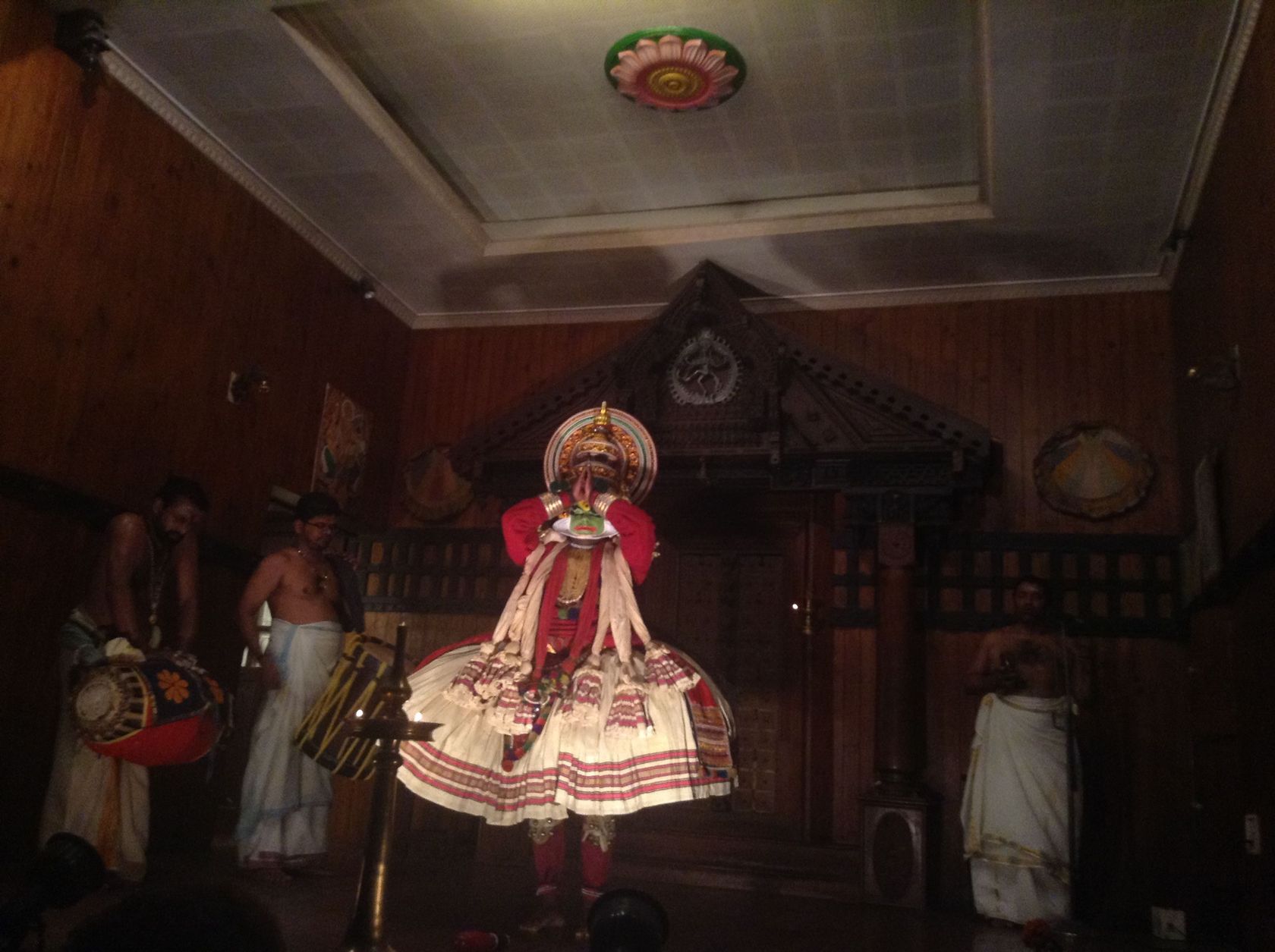 After the maup-up session, I watched a mesmerizing show of movement, emotion, and music. The story changed every day. The one I watched was about two family have conflict and fighting with each other. It was nothing like we had ever seen before! A very great lost-in-translation experience in Kochi.

在印度南部科钦旅游的时候,我去观看了喀拉拉邦著名的传统戏剧卡塔卡利,让我印象深刻。作为印度歌剧主要流派之一,卡塔卡利以它色彩斑斓的化妆,服饰和面具而闻名。卡塔卡利字面的意思其实是故事加上音乐。这个形式的歌剧的叙事方法其实很有意思,利用沉重夸张的化妆服饰和道具。
我提前一个小时进去剧院,很幸运的看到了他们化妆的全过程,很有意思,他们用一些天然的颜料涂在脸上。
化妆着装完毕就进入了正式的表演,我觉得整个秀的音乐,舞台效果,道具,表演形式都很生动很棒,虽然我听不懂什么但是却看得很开心。卡塔卡利一般都是很长的故事,我看的一场是1小时30分钟,所以我就看了一部分,关于两个家族有矛盾互相厮杀的故事。我挺喜欢卡塔卡利的,尤其是他的色彩和音乐。也是我在科钦旅行一次很难忘的经历。