After being back from my trip in Georgia, many friends have asked me how the country is and most of them are actually quite surprised after seeing the food I posted on my Instagram. In my opinion, some dishes even take like Indian dishes.
But it's not surprising as Georgia is a country with a unique history and culture. Just as its wine-vine like language, its cuisine also has a unique style. It carries some influences from other European and nearby Middle Eastern culinary traditions.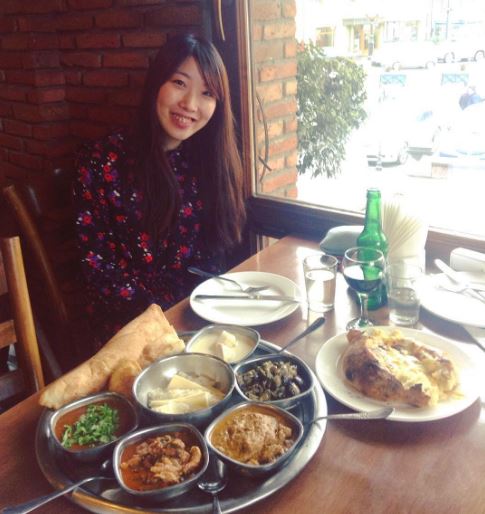 They call it full tasting Georgia plate and it was huge, my Ukraine friend was totally surprised that I eat that much. But actually all these dishes together cost around 10 euro. Amazing, isn't it? Many of my friends have already put Georgia in their travel list actually hahaha
Georgia is a country with amazing pastries.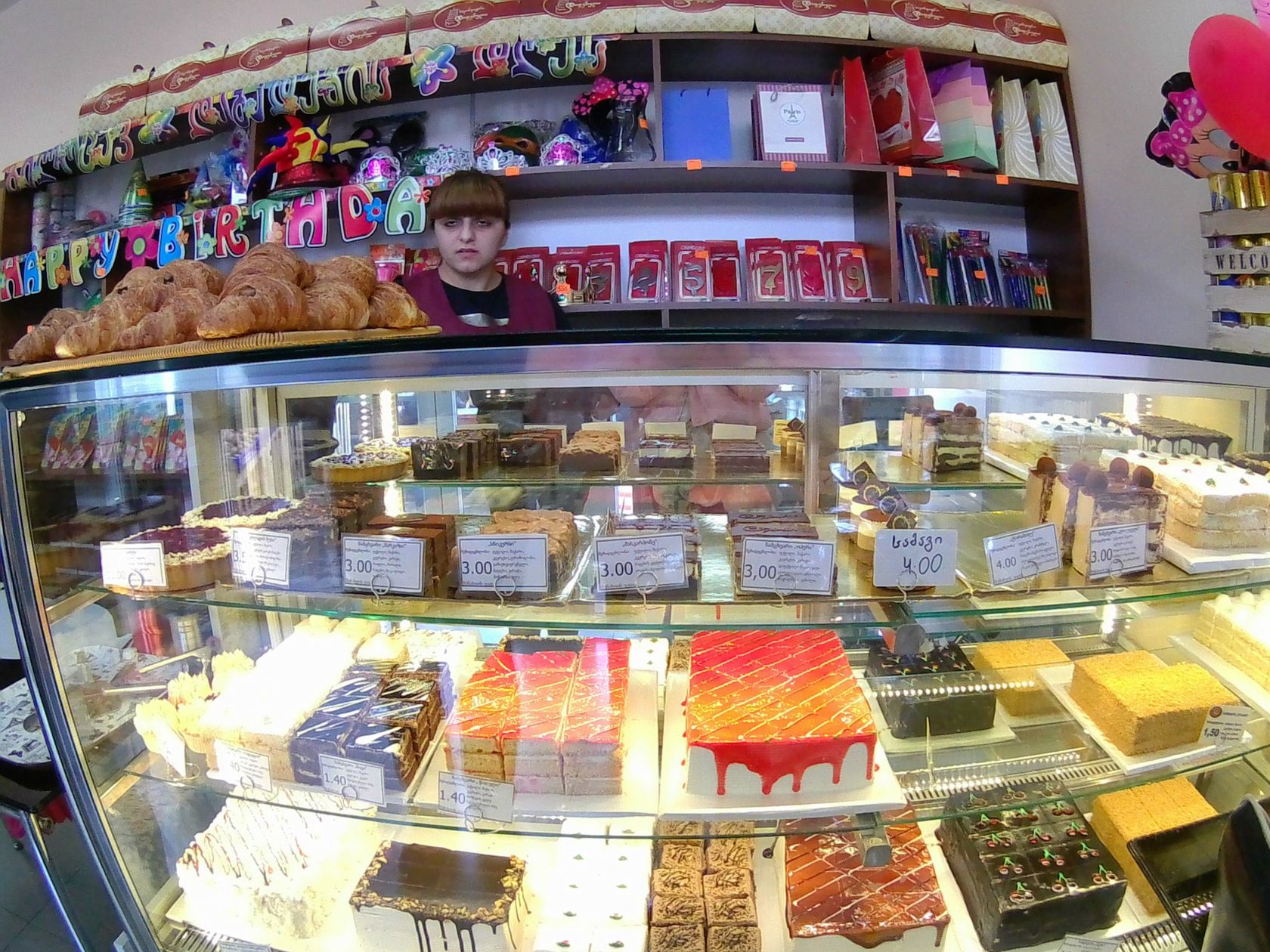 I was first impressed and introduced by its super-tasty when I was attending Dutch class in Belgium with a Georgian lady. She is super nice and sometimes she would bring us her homemade dessert, it was like this: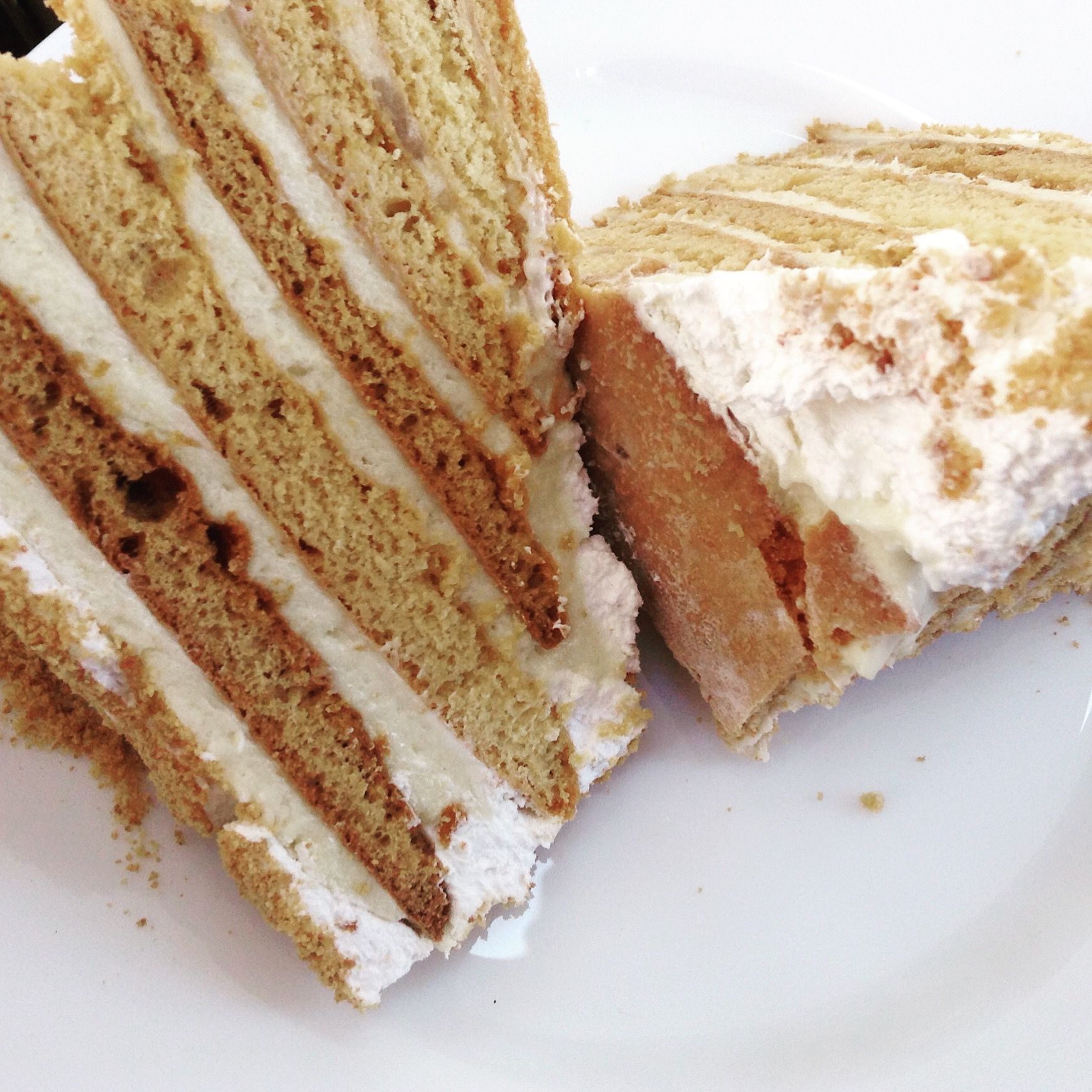 I tried to look for this kind of cake in Kutaisi so I just went into a restaurant, of course I don't speak neither Georgian nor Russian. I asked the owner where I could find some pastry like this, they were quite friendly, even asking their kids to get me this. I was lucky enough to enjoy a piece of cake with delicious Turkish coffee in the restaurant.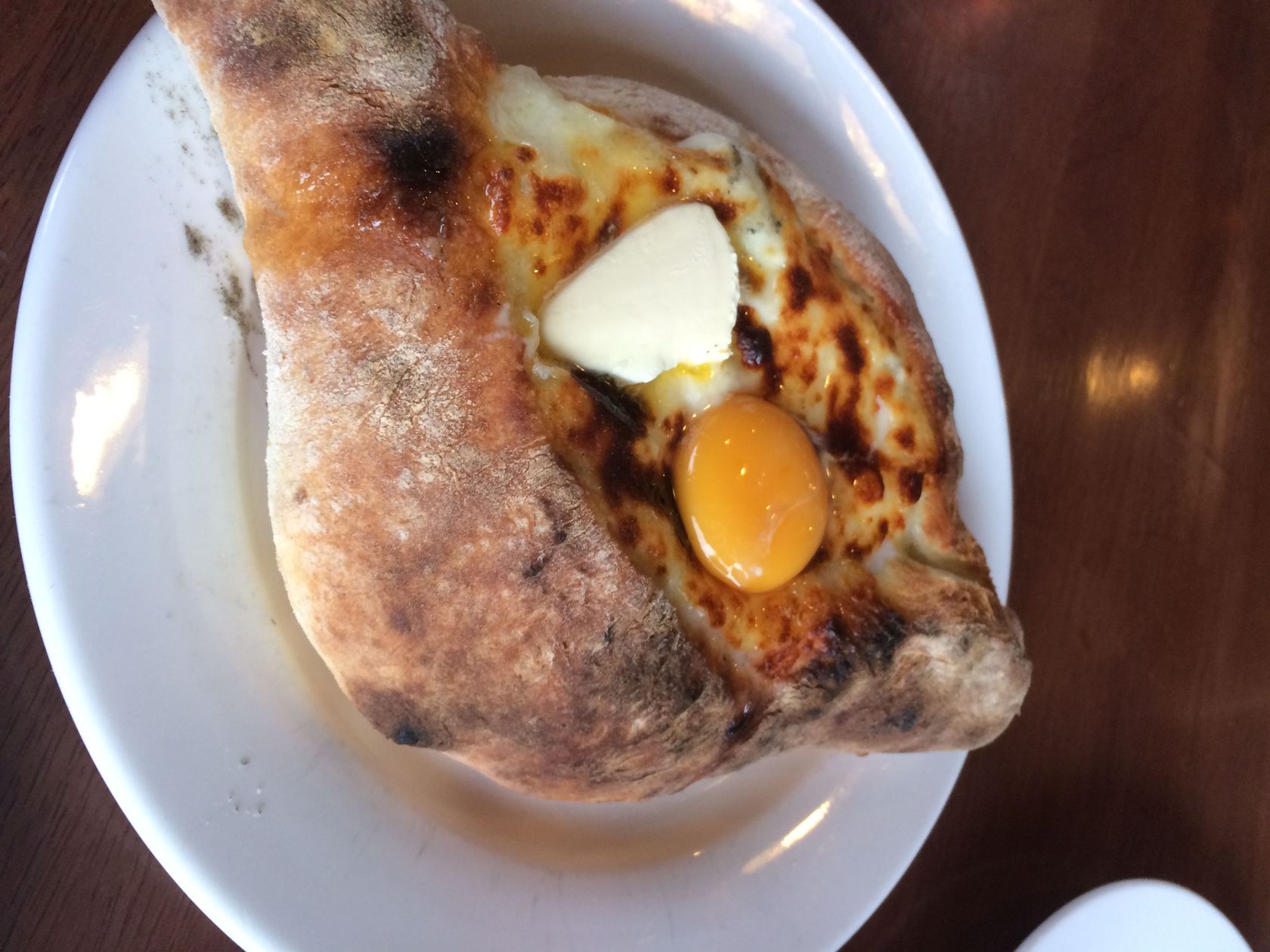 (Adjaruli Khachapuri from Adjara region)
This looks much like the Turkish pizza that I can easily get downstairs our apartment in Belgium. But! It isn't the same, it's much better, filled with cheese and sometime also meat.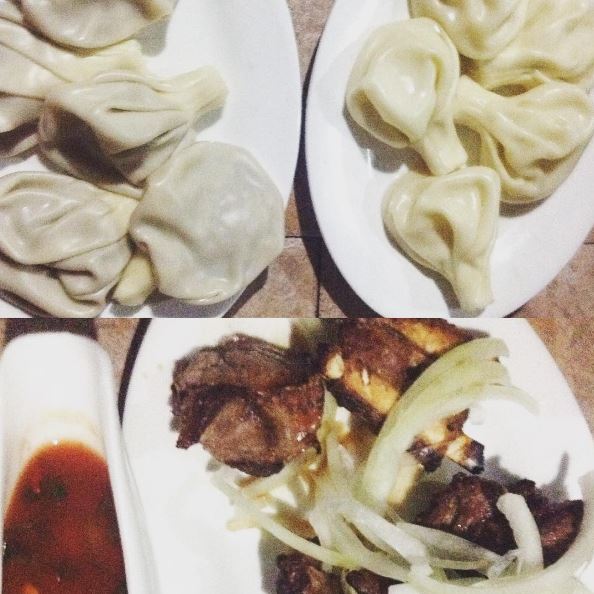 I especially miss the khinkali dumplings!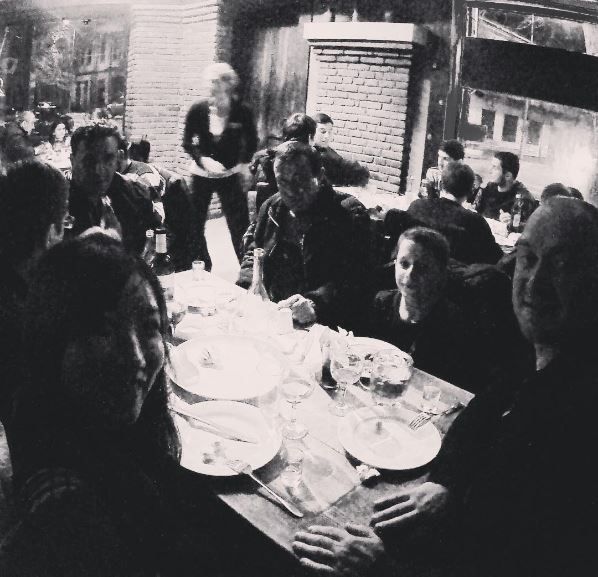 And of course Khinkali, with beer and vodka toasting with enthusiastic locals, even kid, can you believe it 😛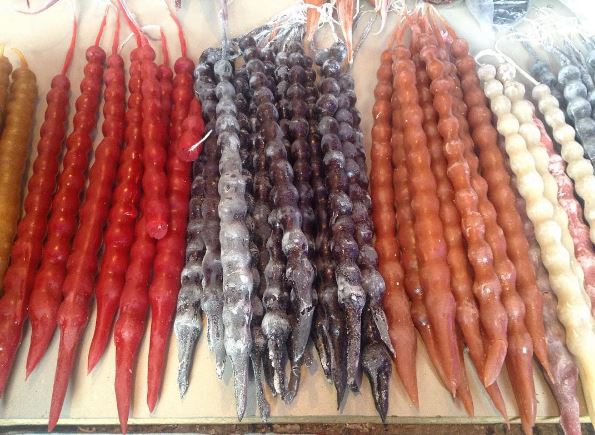 Churchkhela but I call it the original Snickers!