Not sure if yesterday's vimmtv broadcast worked, but yeah, I went to the Oktoberfeest. I know it looks quite "Munich Oktoberfeest" like, but it's in Belgium (sorry for the misleading title lol), a town called Wieze, I'm sure no one ever heard about it, unless you are Belgian and over 50 years. The Wieze Oktoberfeest used to be quite popular around 30 years ago, then they stopped for some reasons and this year happens to be the first year in 30 years they started doing it again.
I actually bought the dirndl dress long time ago but never had a chance to go to Munich during this time of the year. In fact, the only time when I was in Munich was 6 years ago, I didn't know Oktoberfeest is in September so I went there in Oktober and missed it. So I'm happy this year I could experience the similar event in Belgium too. It's rather funny although some of my cooler Belgium friends think it's too traditional for them. It's understandable, sometimes we think our own traditional culture isn't that cool, while we love traditional culture of another country maybe.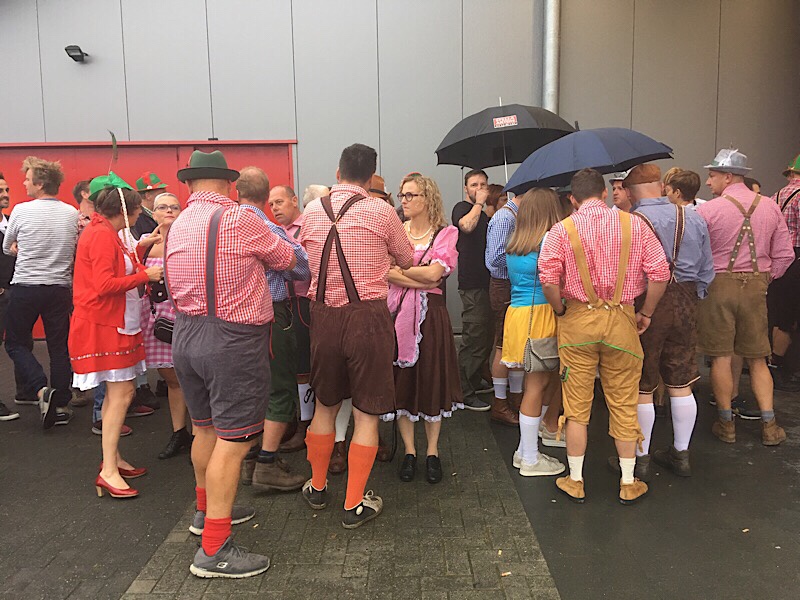 Waiting to get inside, it was raining hard.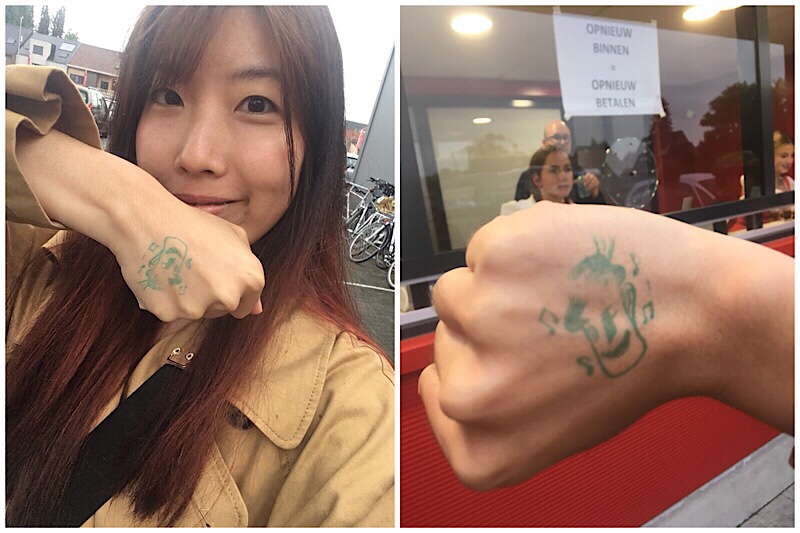 I got free tickets 🙂 Maybe this year is my lucky year, since I'm constantly getting free tickets lol (went to Rock Werchter for free too).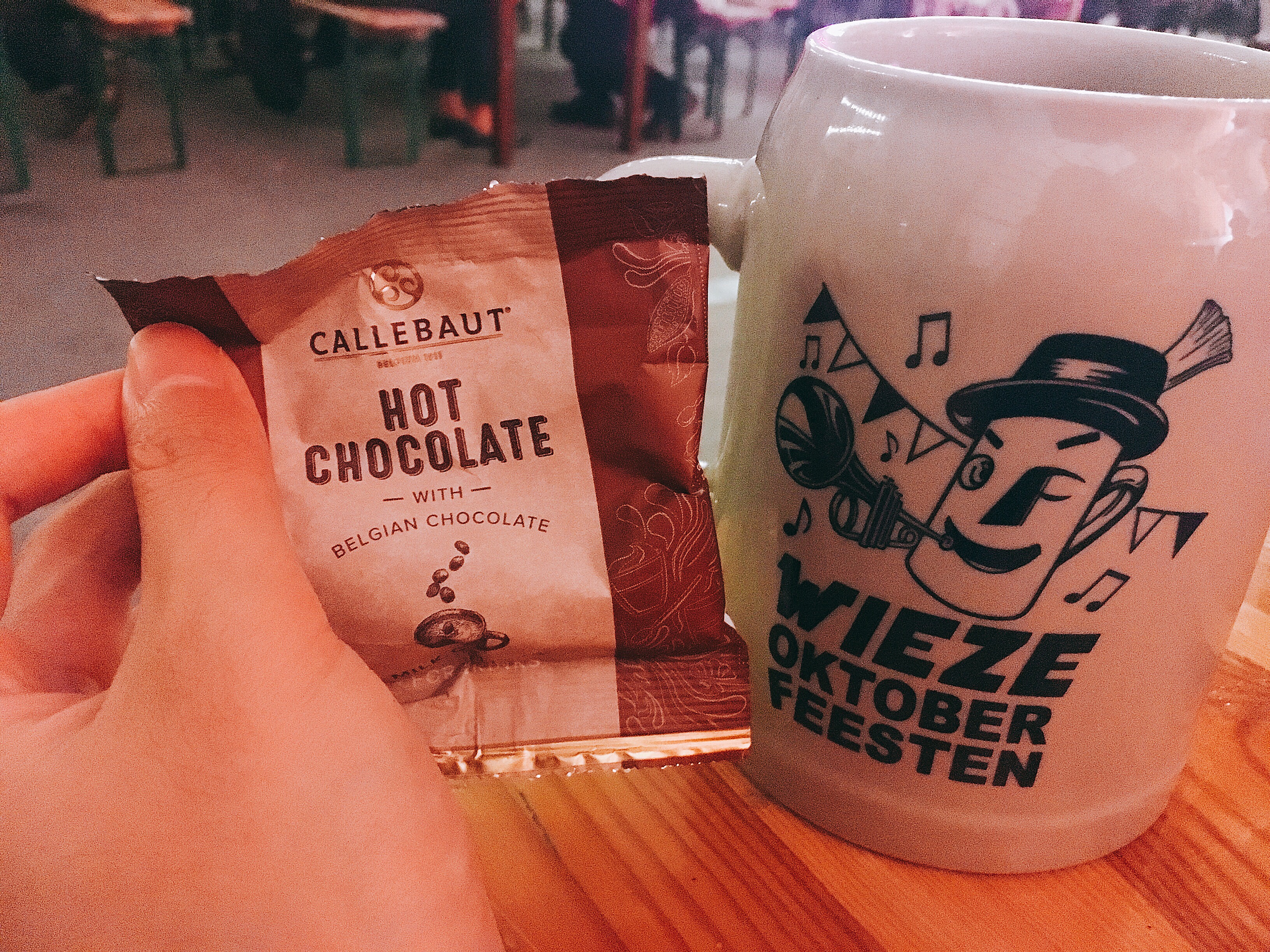 Souvenirs, a 1/2 L beer cup and a bag of hot chocolate. You can get the cup refilled.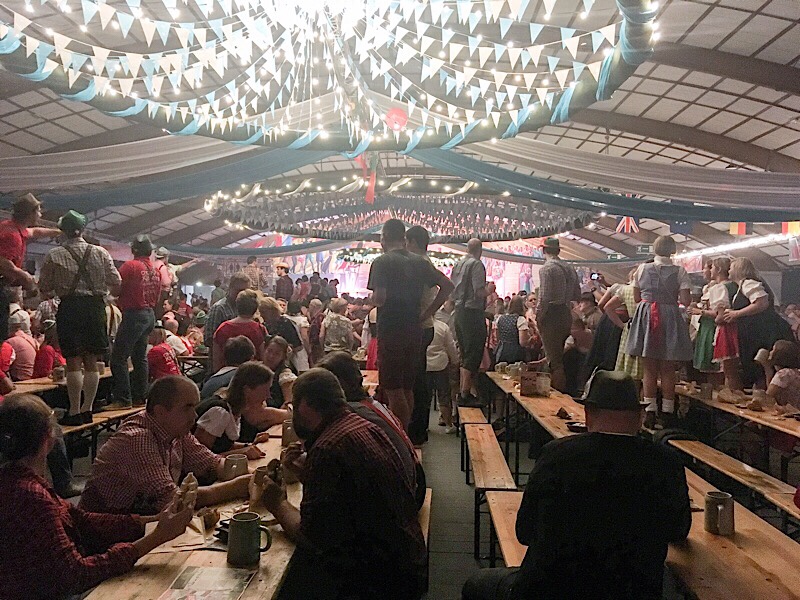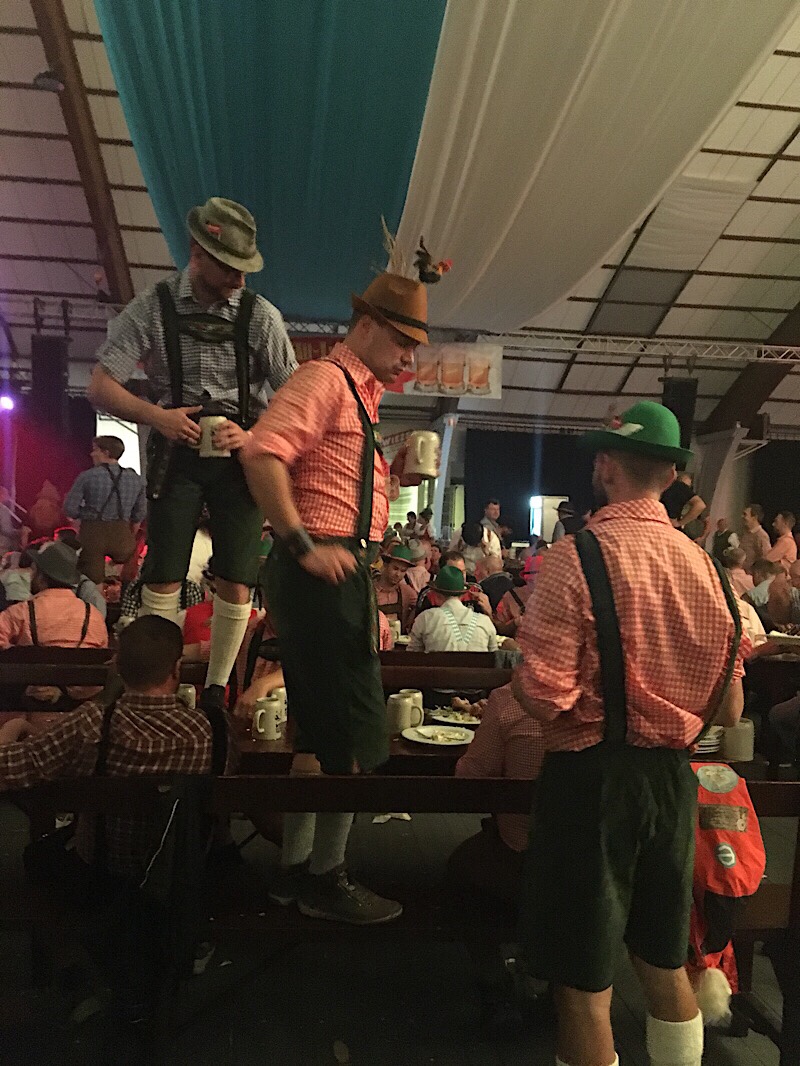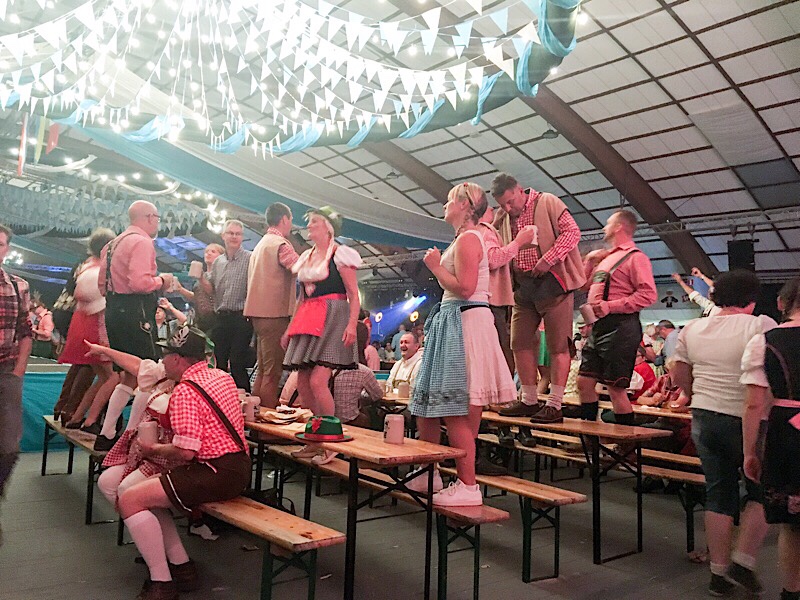 People seem happy, it was only the beginning of the night, they already stand on the table.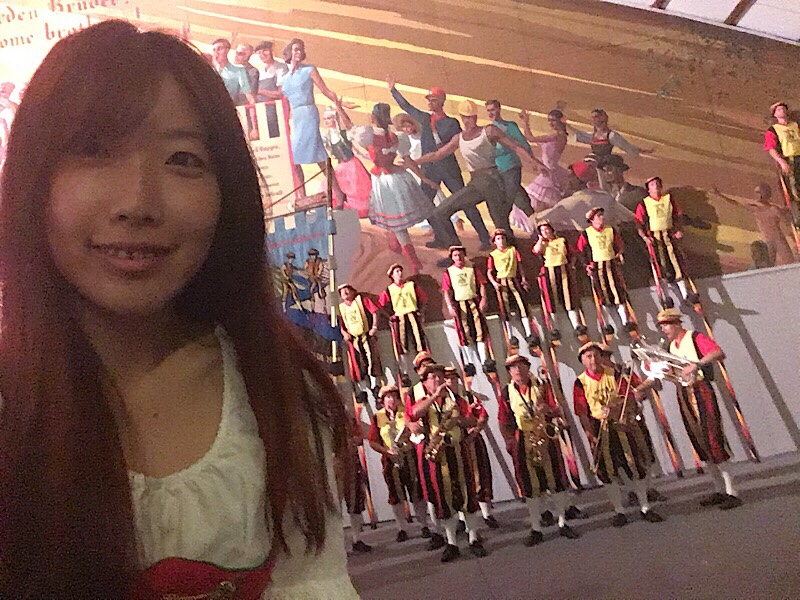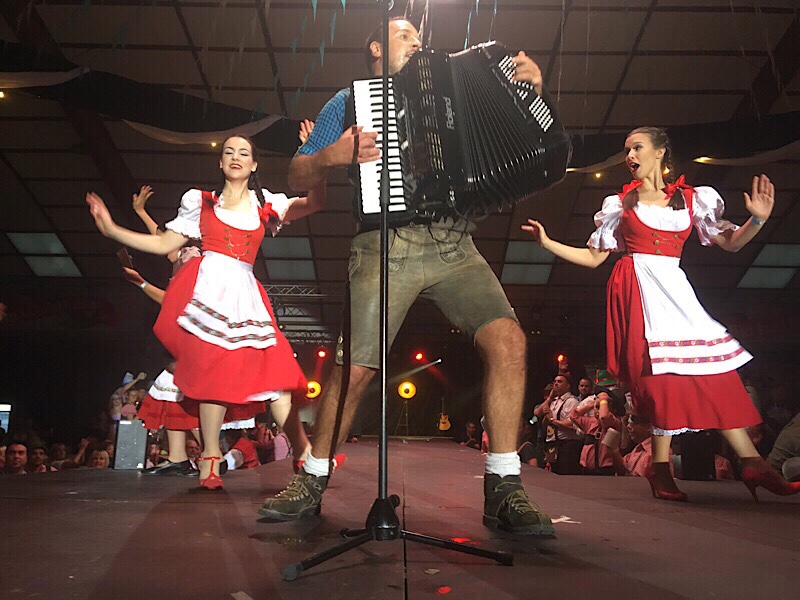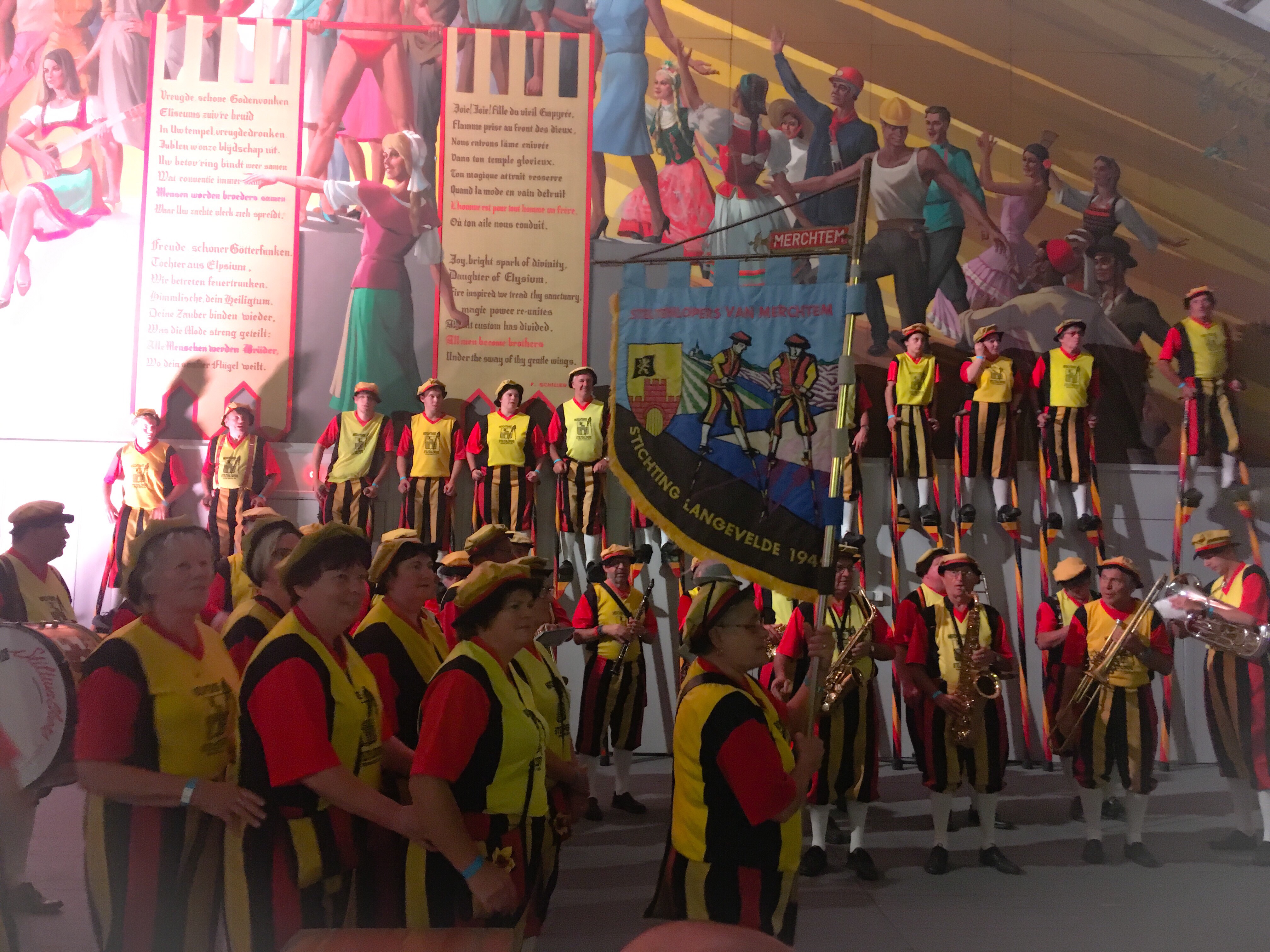 Some performance and traditional music.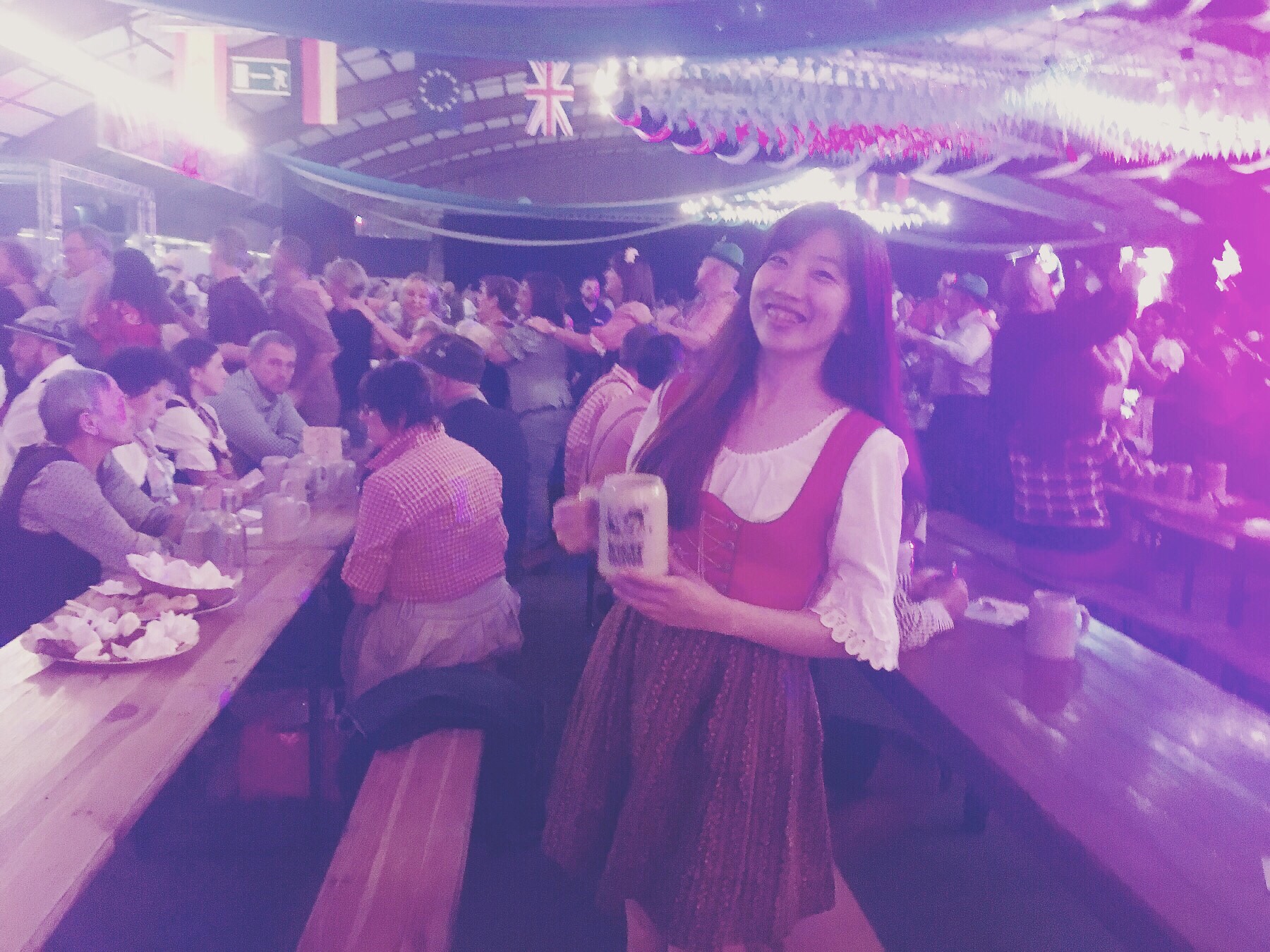 Have a good weekend.