Chùa Linh Ứng is a lady buddha statue located in Son Tra Mountain (also known as the monkey mountain) in Son Tra Peninsulanear Da Nang. From Da Nang beach you can see the statue.
It's a must see site when you are in Da Nang, even if you are not Busshist. The view from the statue is great too, if weather is nice, you can have a view of the whole Da Nang city and beach.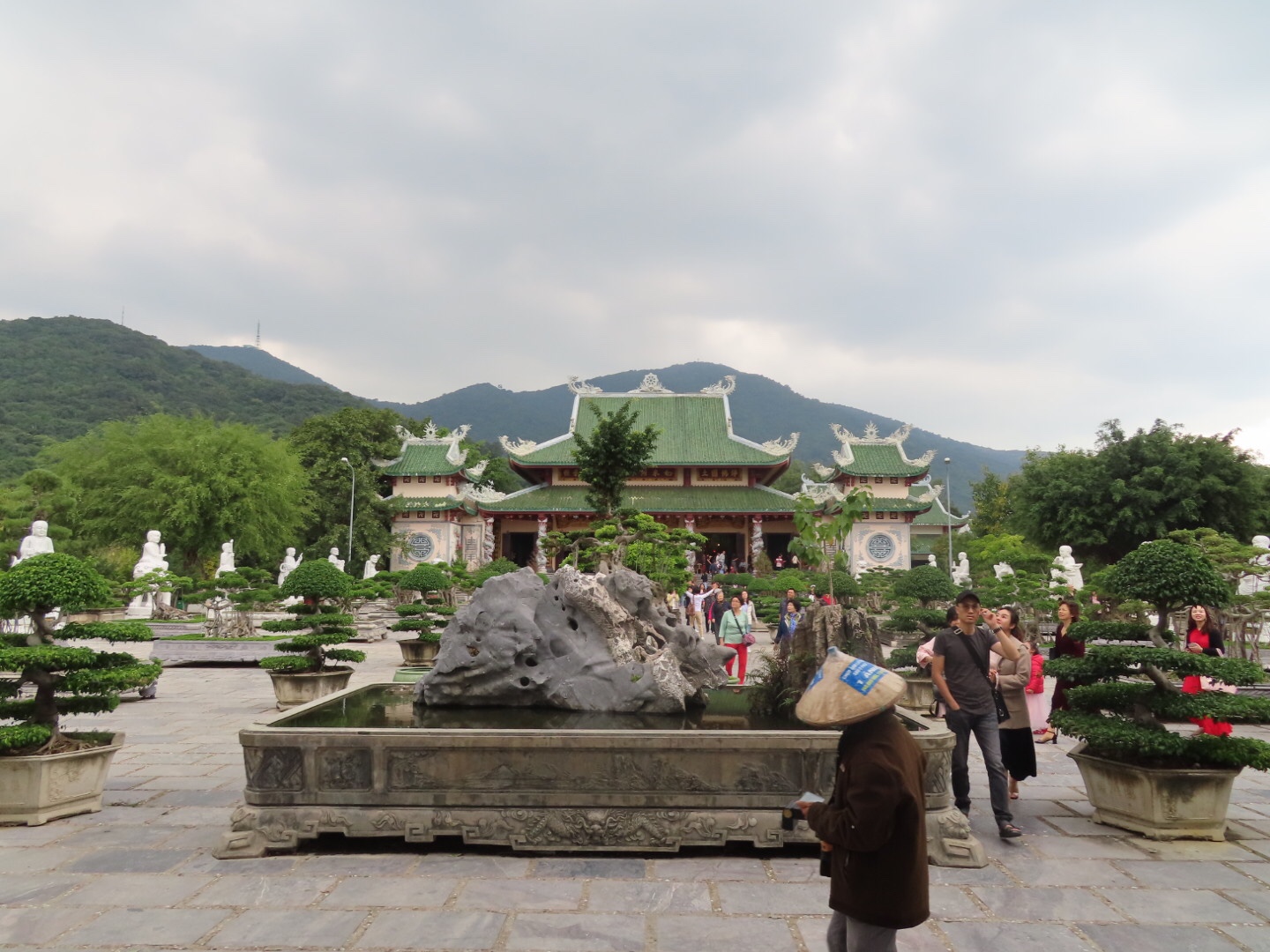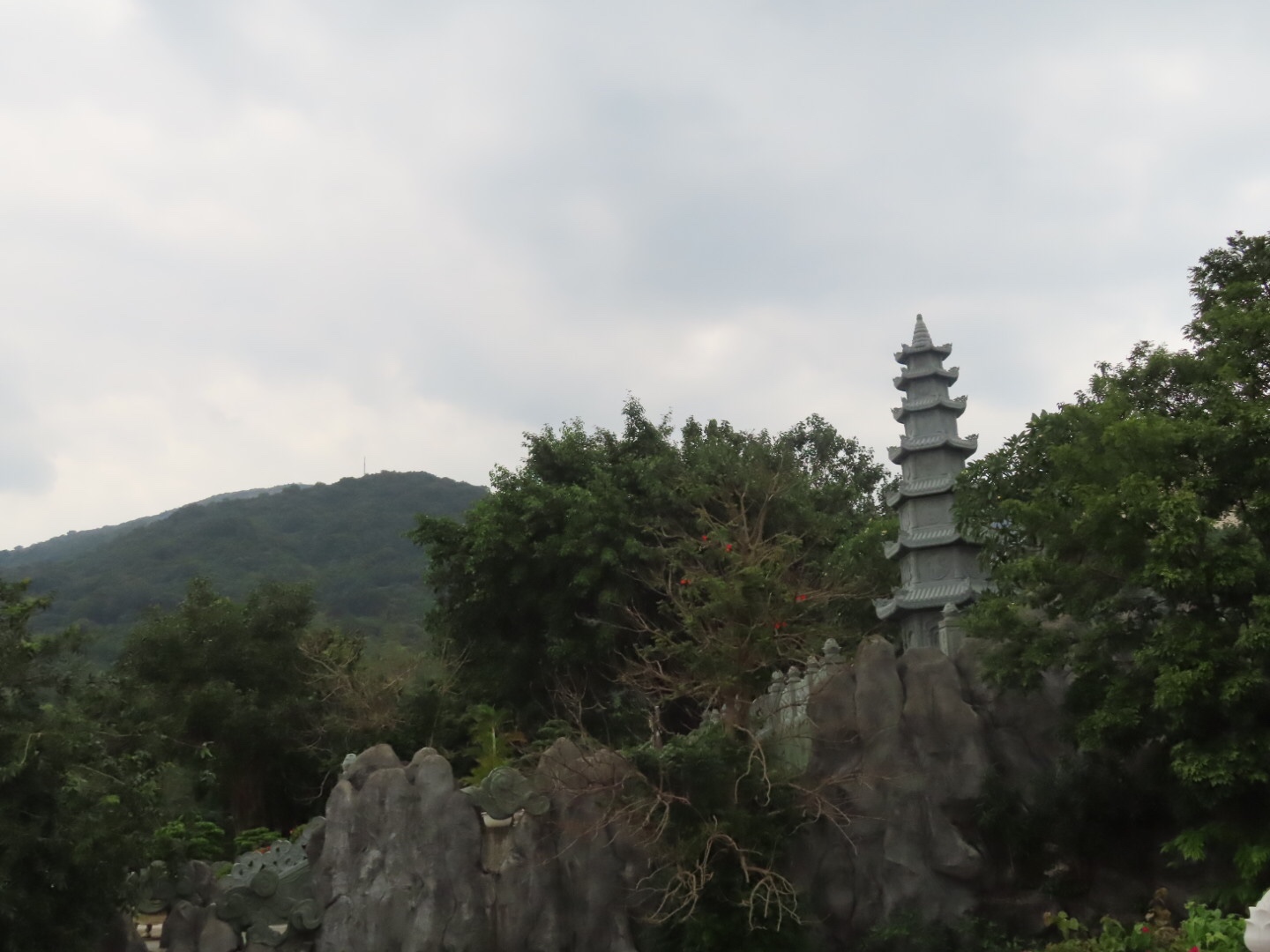 In front of the temple there is an impressive collection of Bonsai style trees. The tree itself is already worth the trip!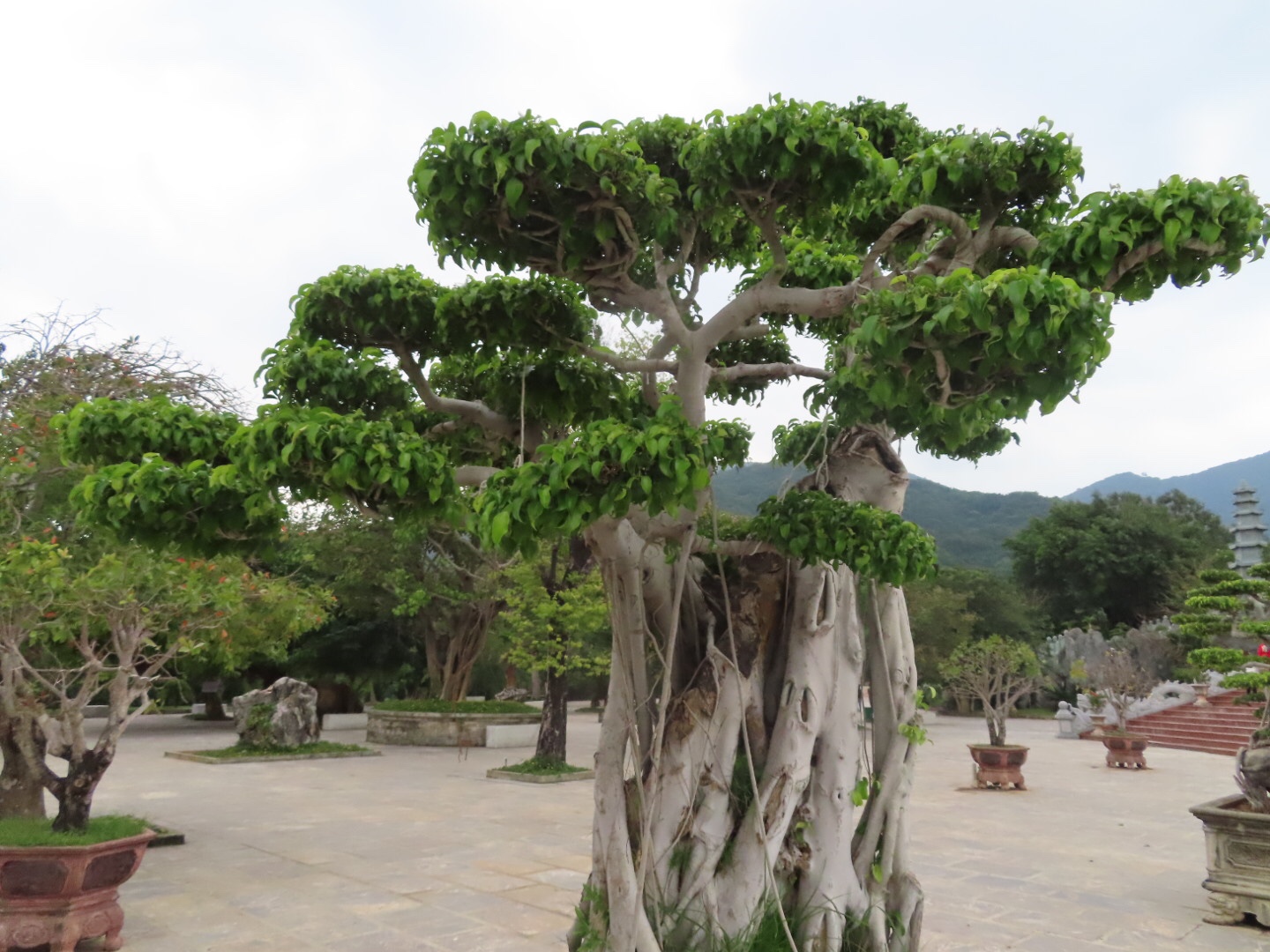 one of the beautiful Bonsai trees in front of the temple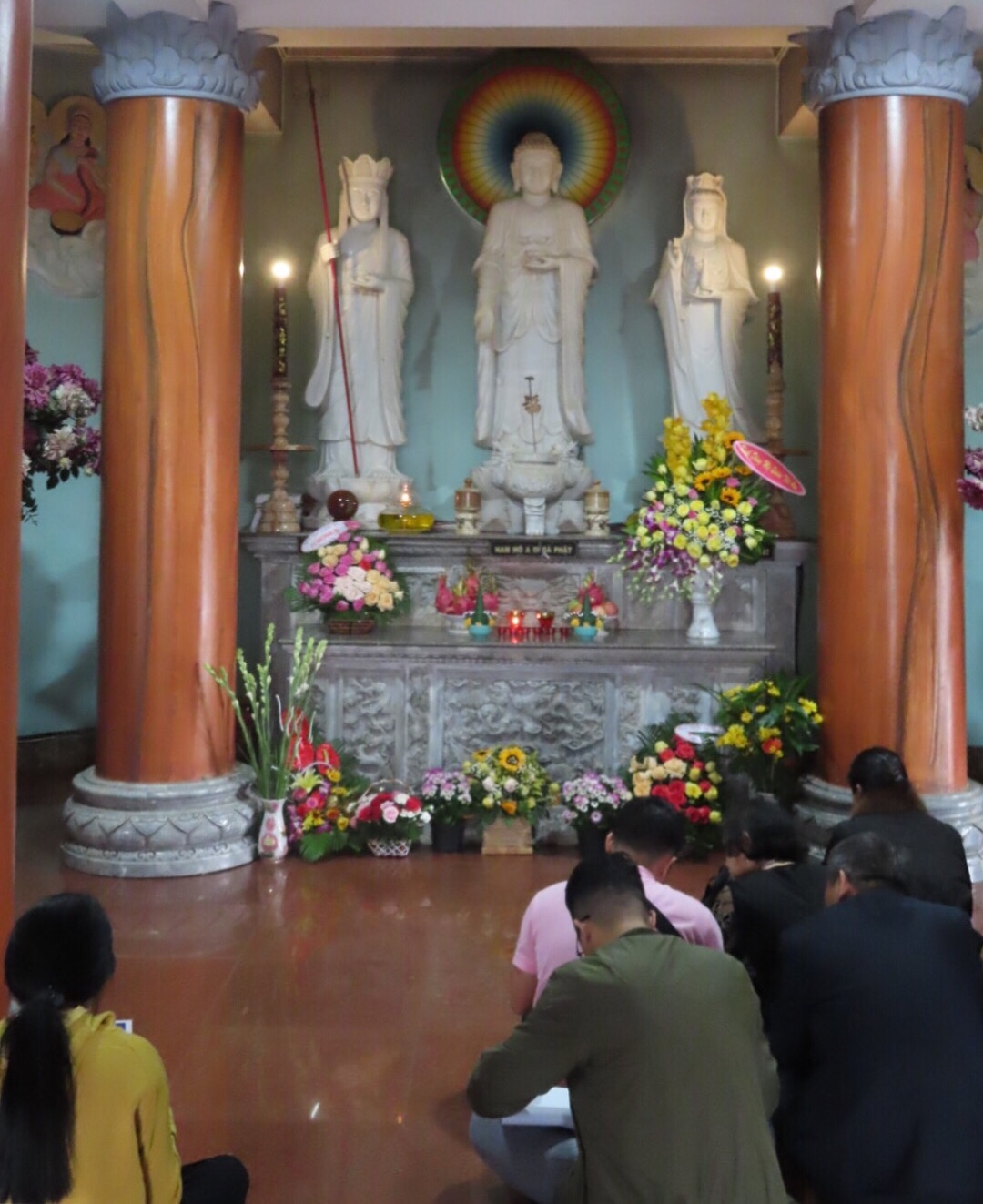 Praying inside the temple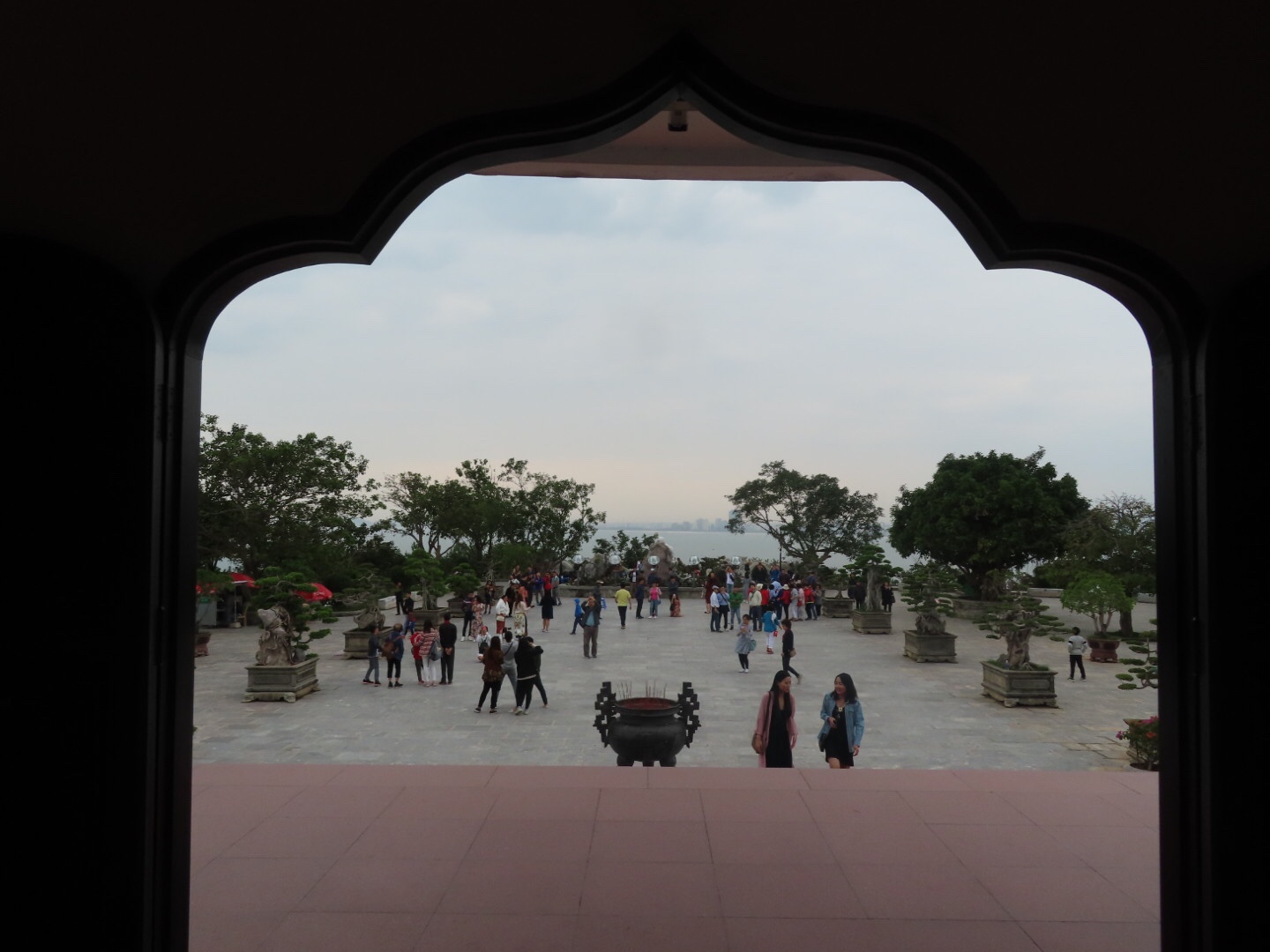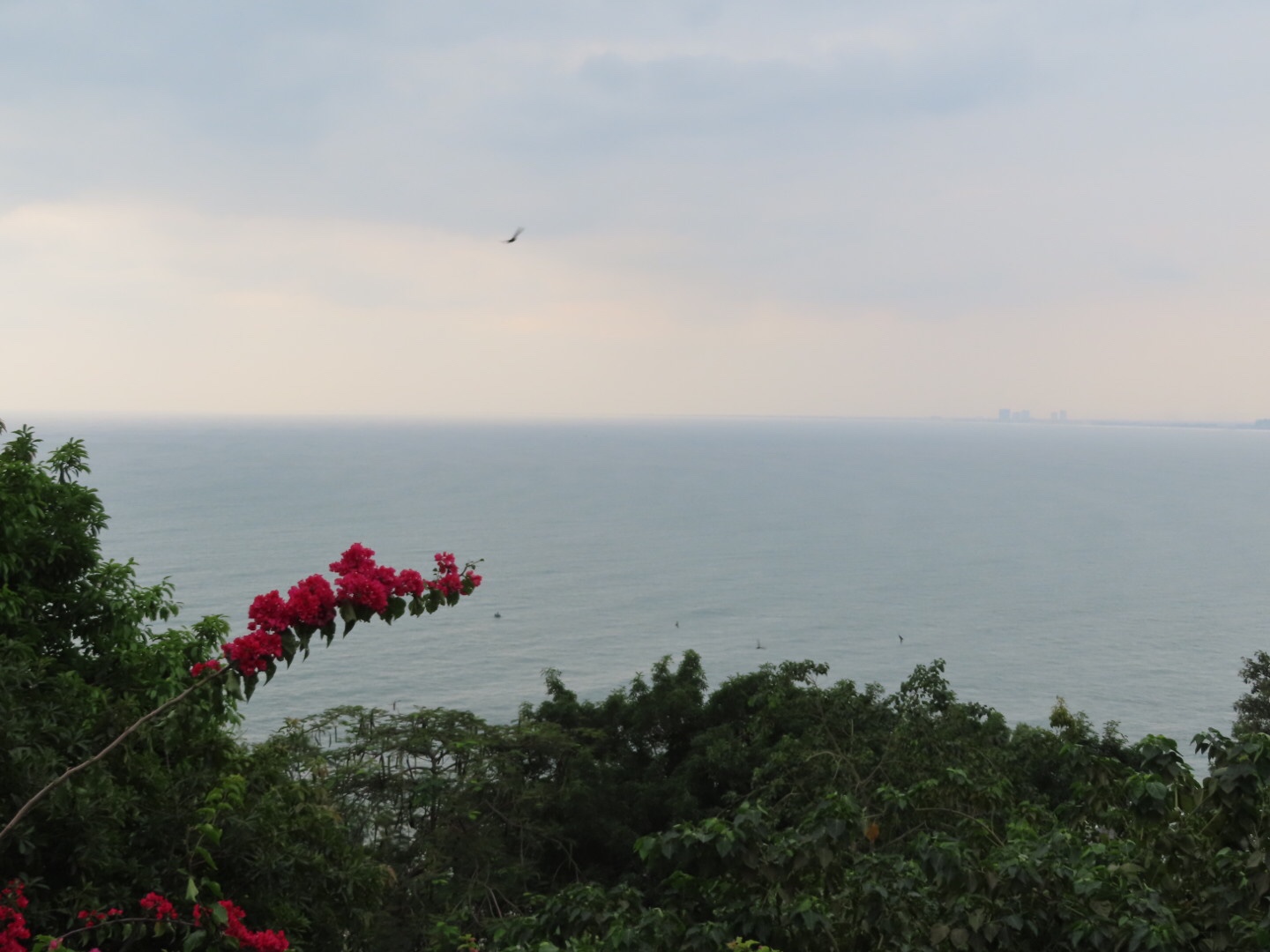 Sea view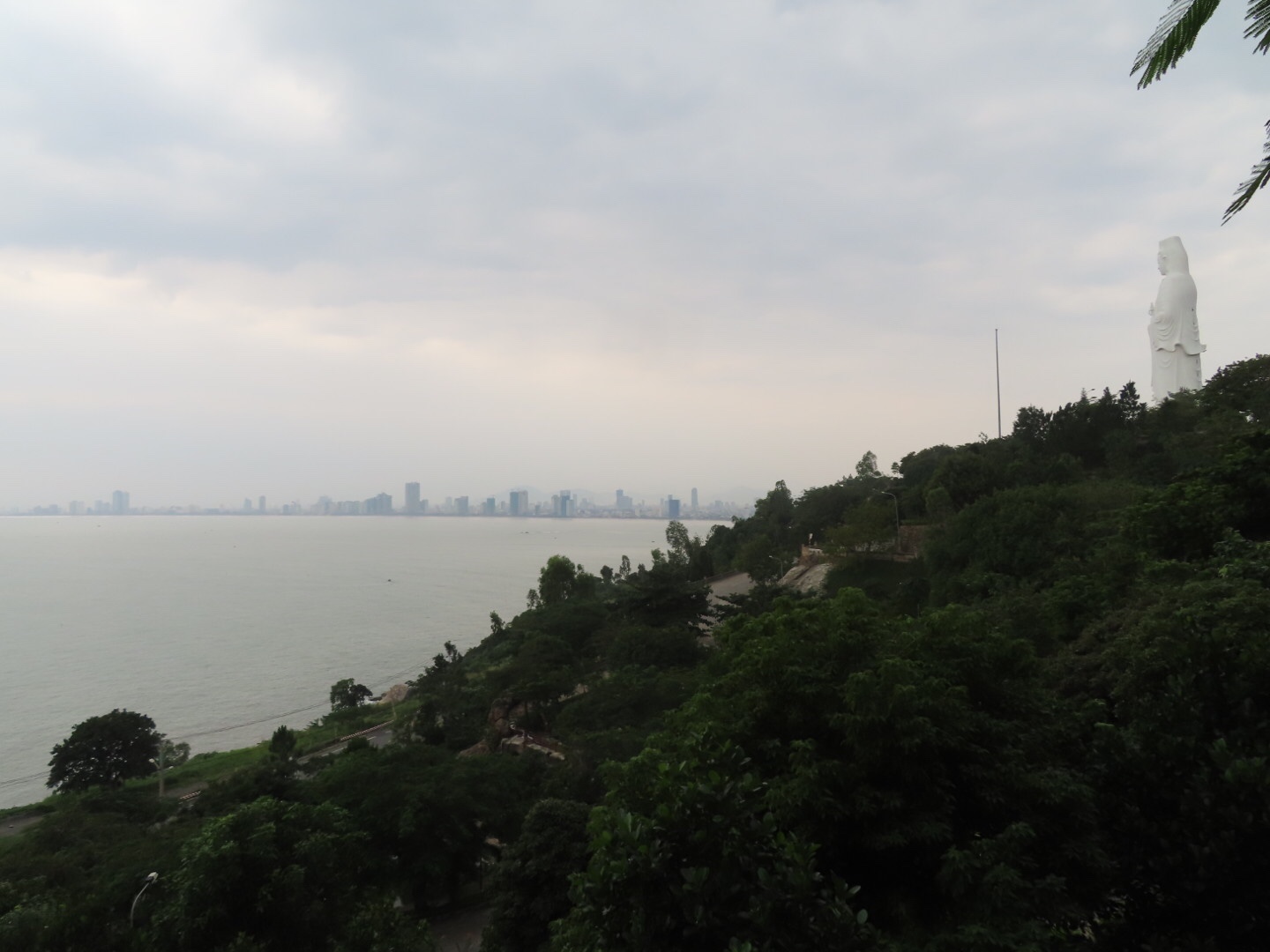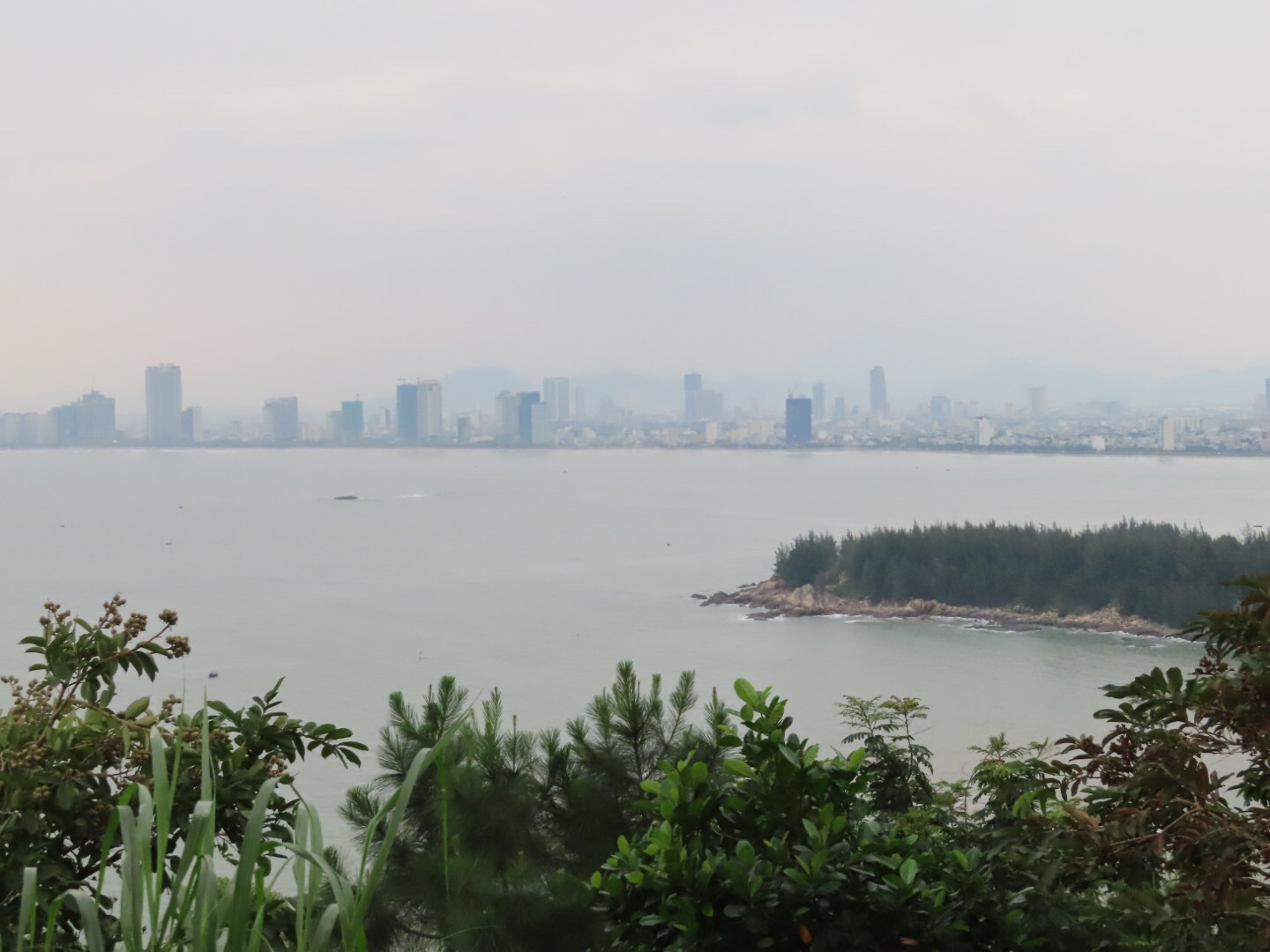 Da Nang city view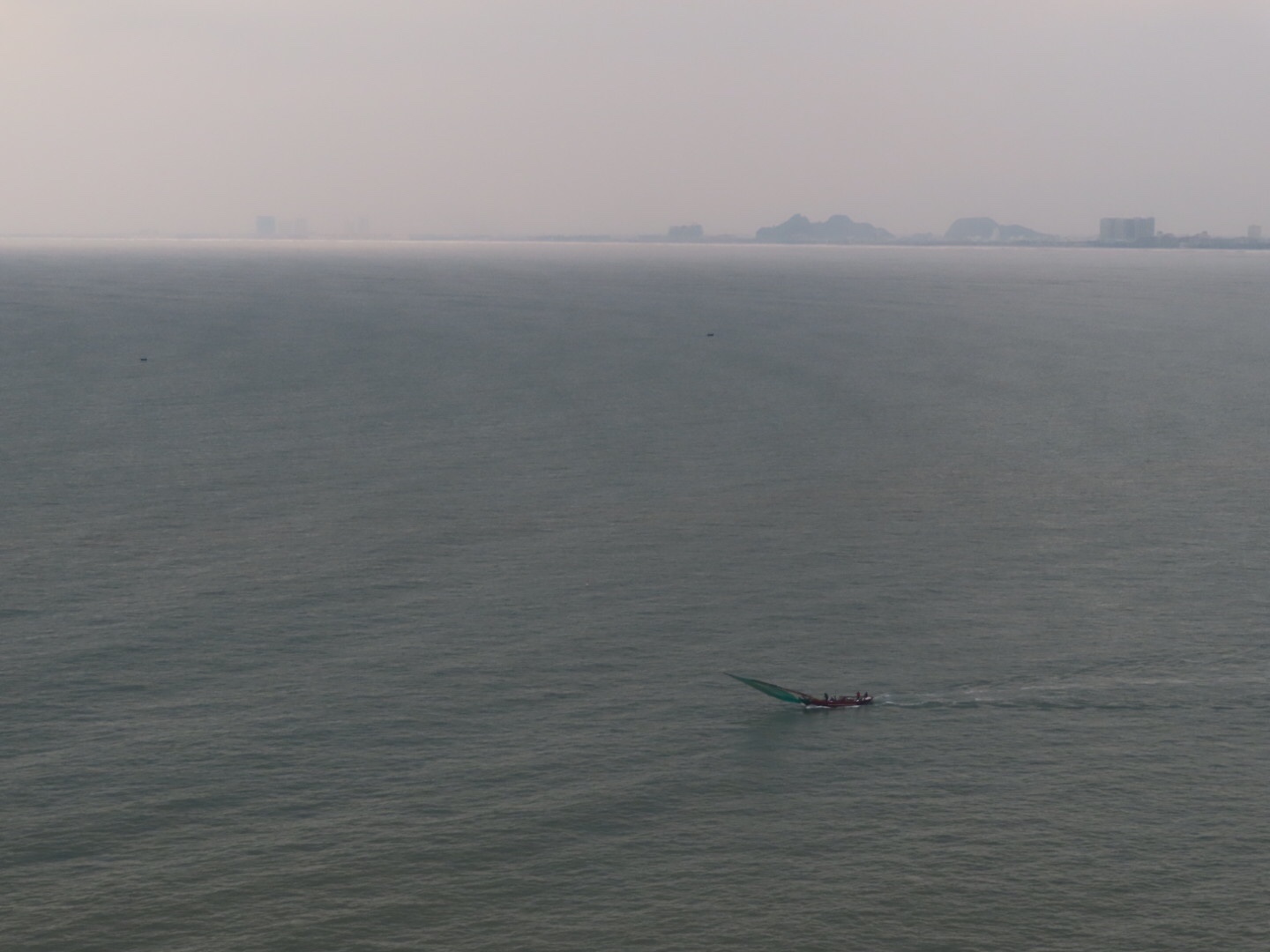 Fishermen at sunset. It was really cloudy, otherwise there should be more fishing boats to see.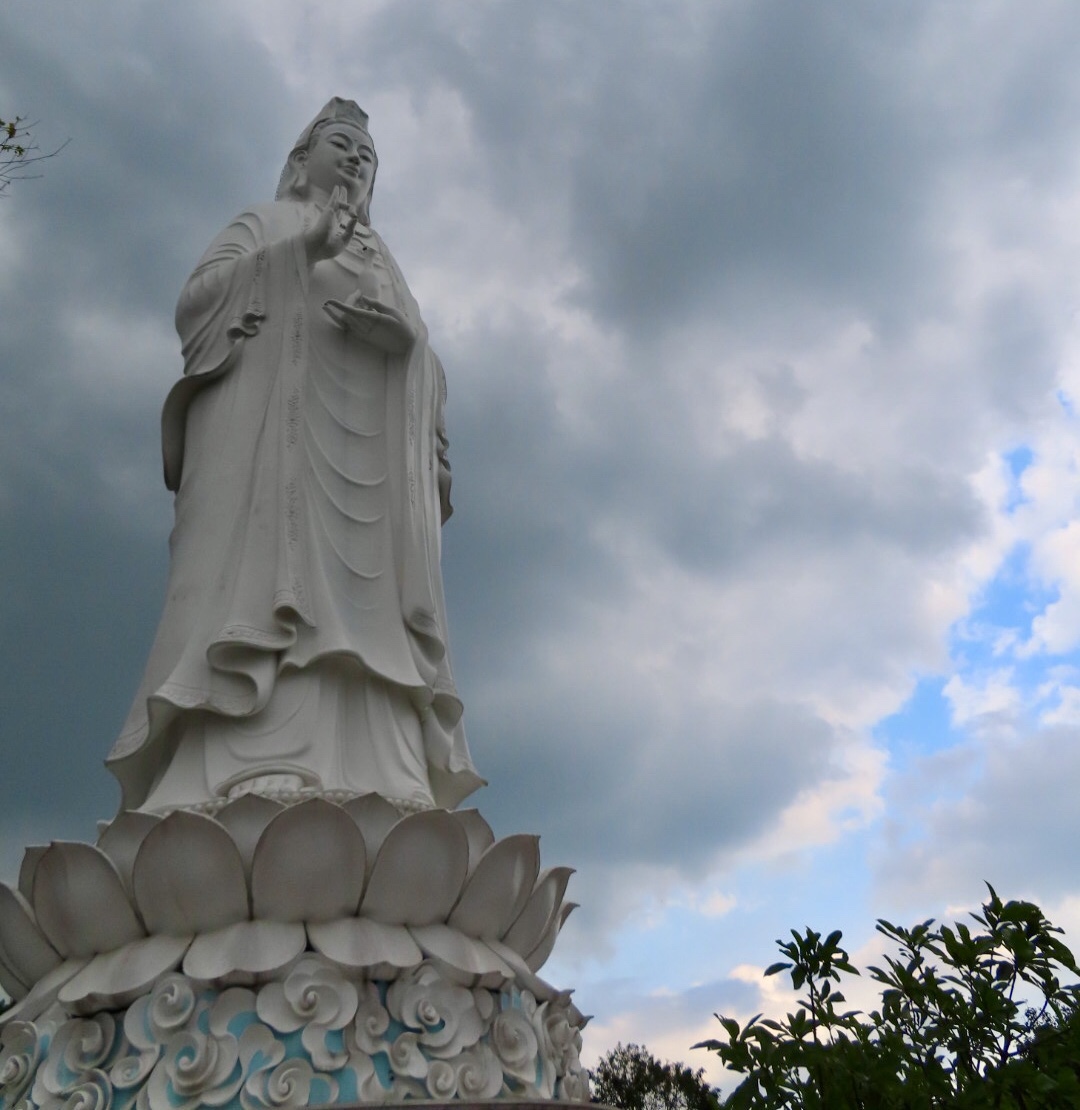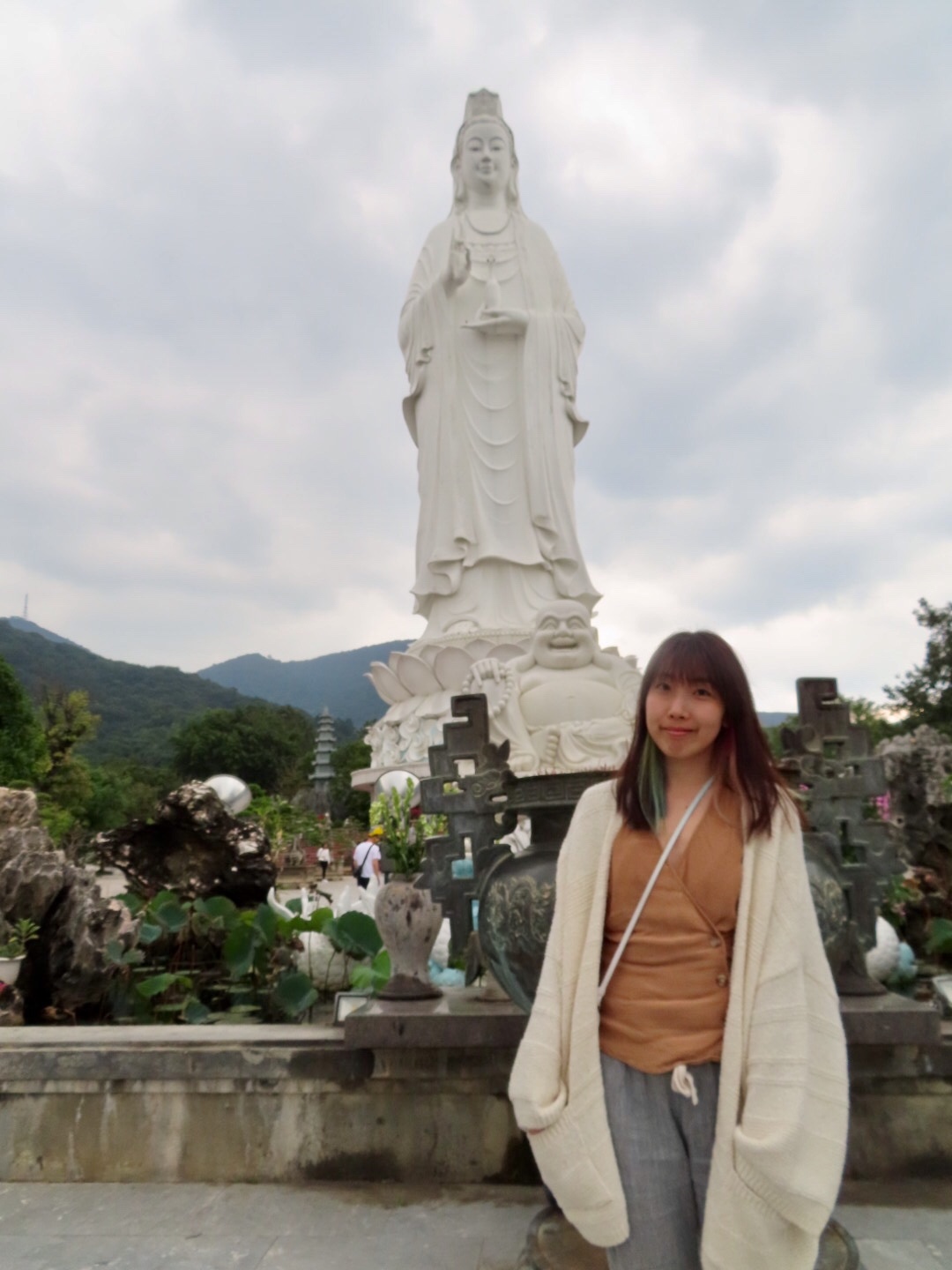 Closer look at Lady Buddha Statue.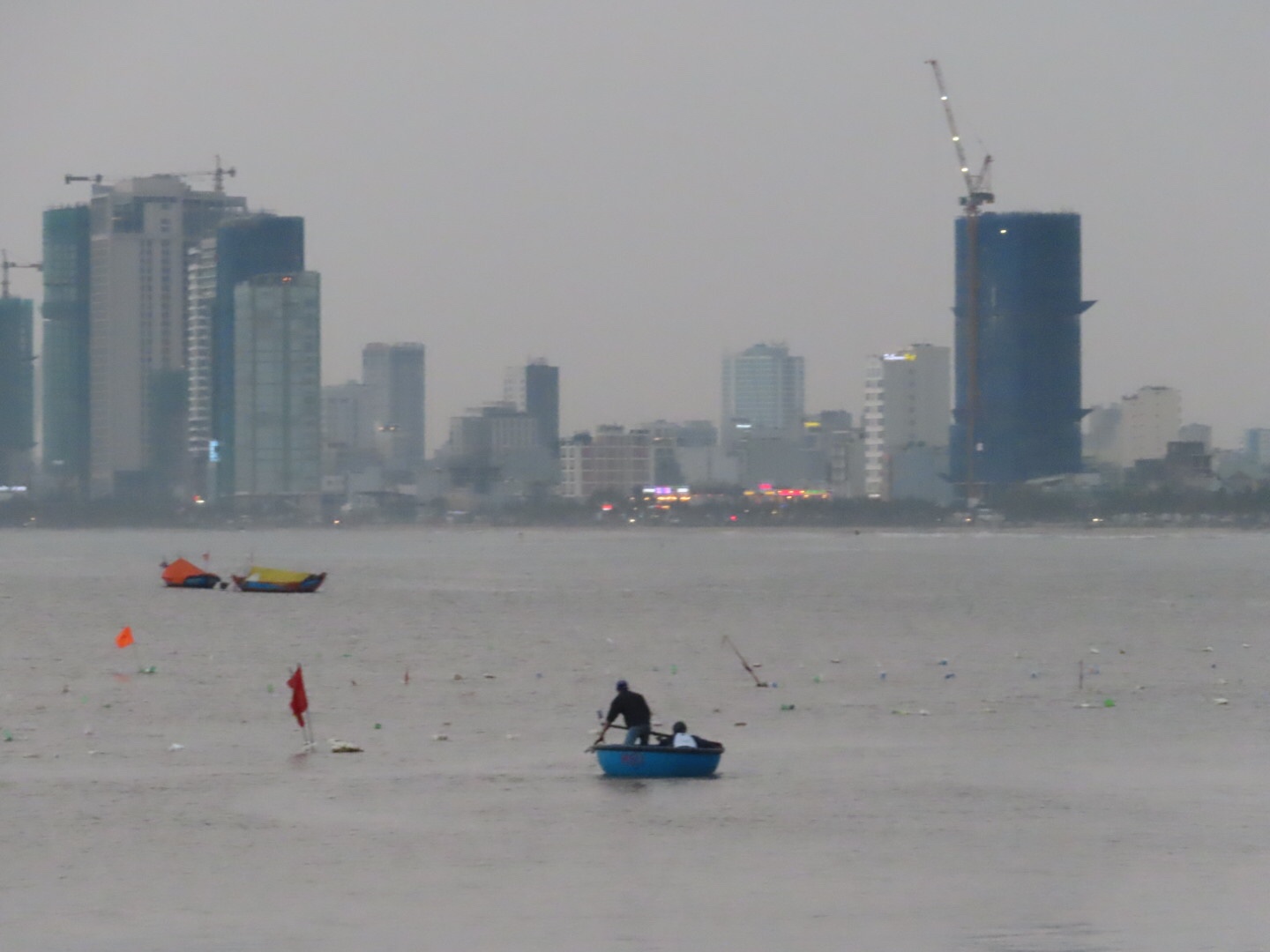 Temple is free entrance and offers free parking, you can easily find a grab car there, which costs around 100-120k, try to avoid the taxi to go down (taxi charges 500k on top of the hill). To go down it's walkable, not too far, which I did, along the main road or go with stairs from the gate.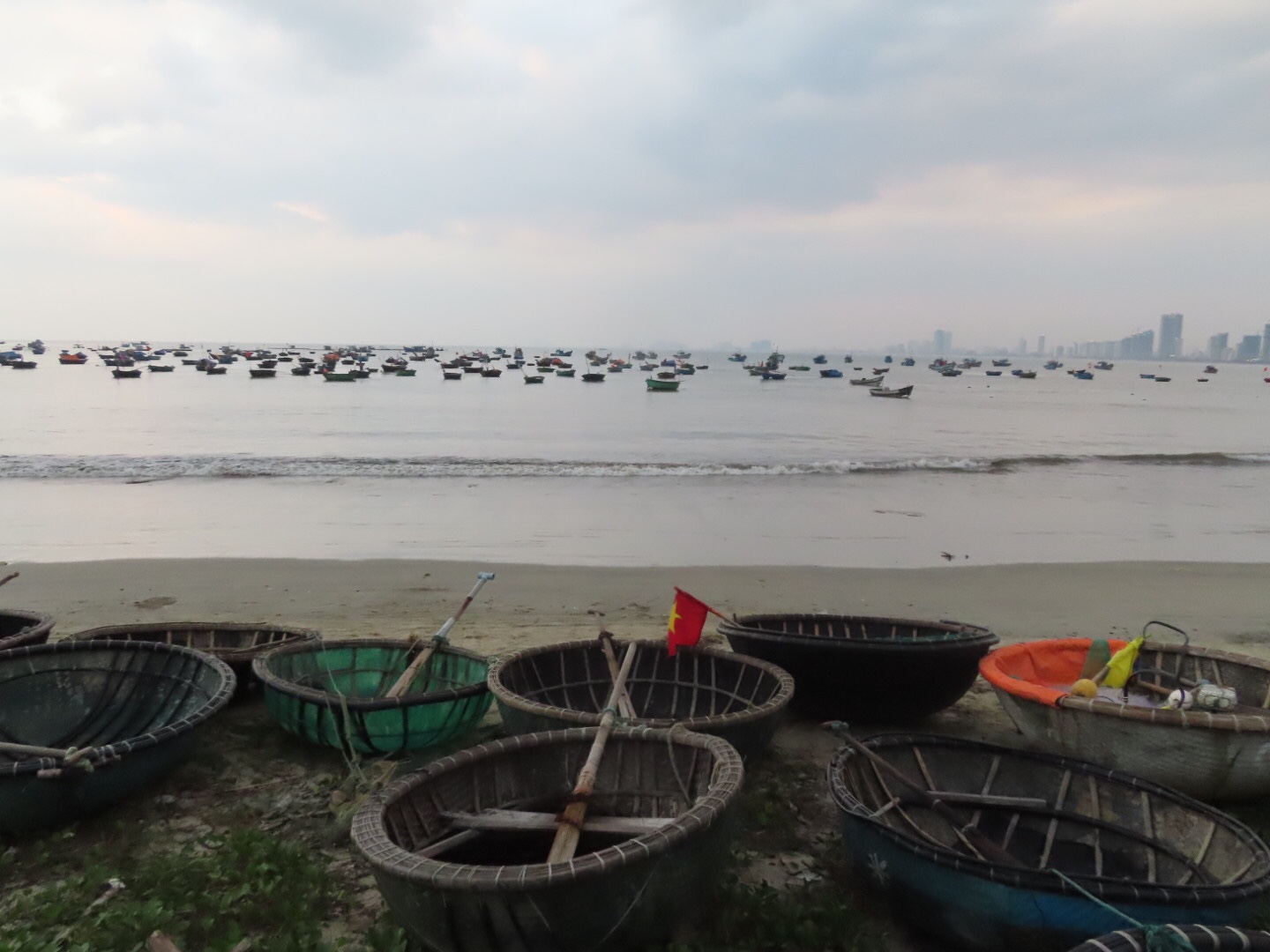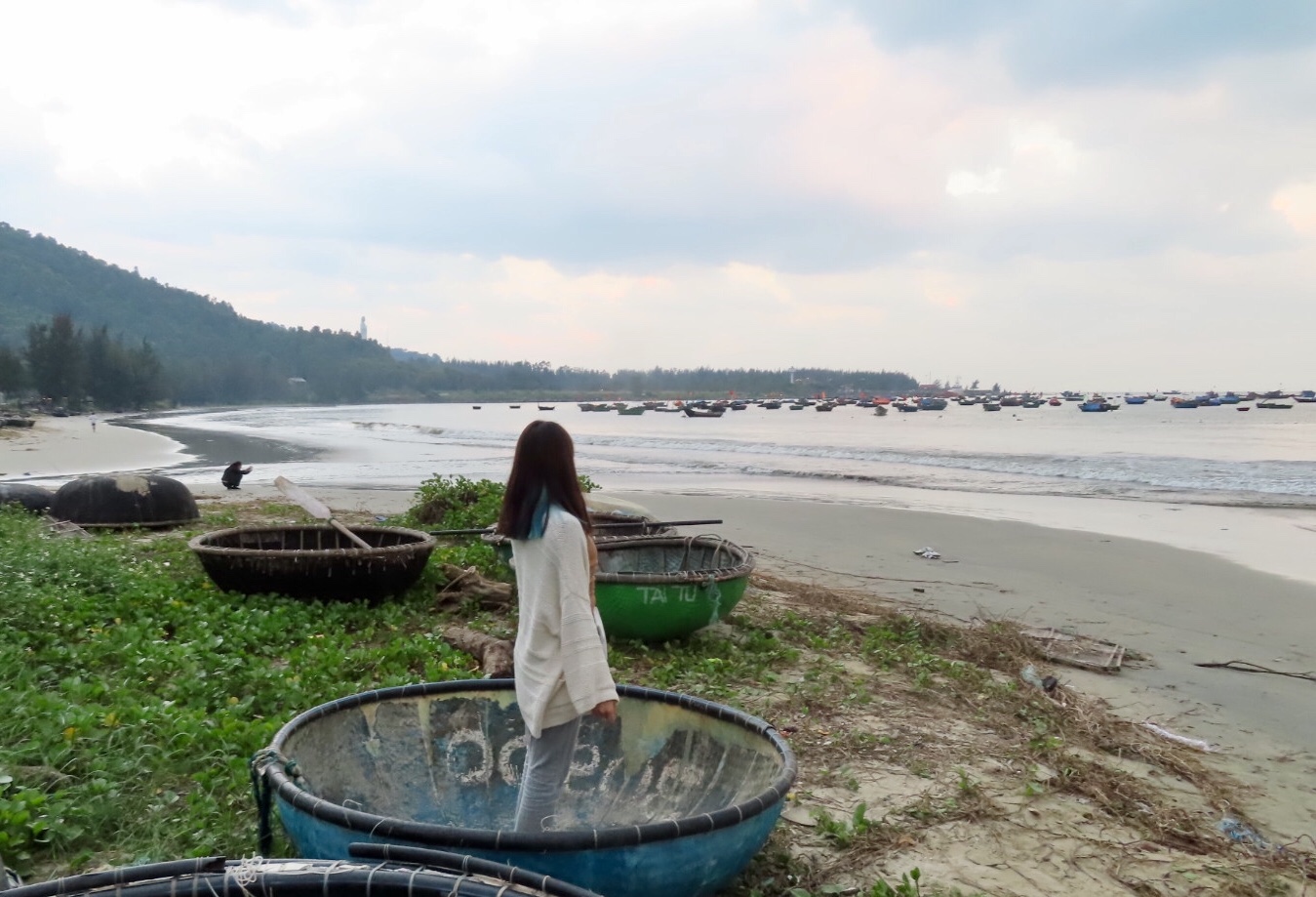 When you reach the beach, you see a lot of Hoian style basket boats resting on the beach. In Da Nang I didn't see any touristic activities going on with the boat, which is a thing in Hoi An, where you can have a fun rotating ride in the basket boat.