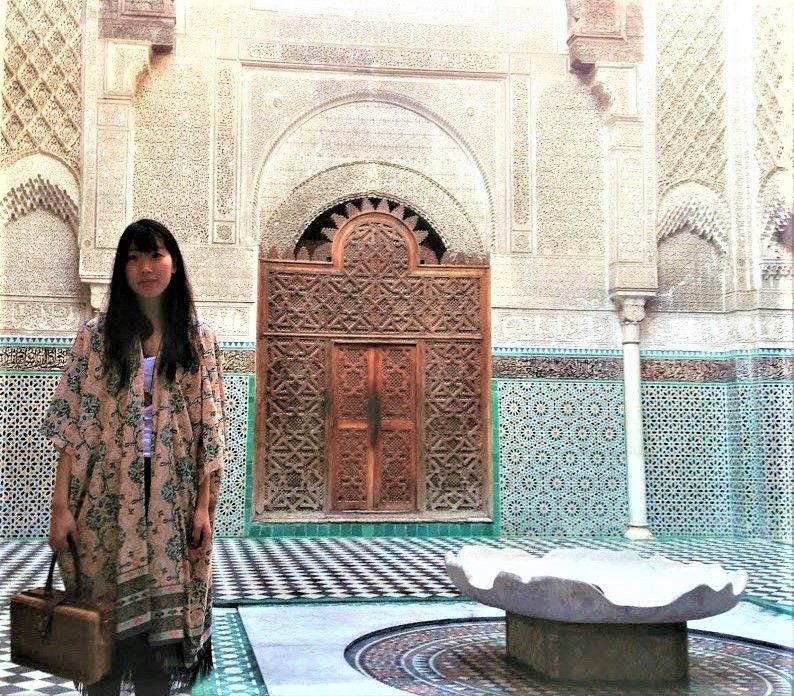 Arab architecture has always fascinated me, with its unique geometric and interlace patterned ornaments. I always dreamed to visit those a far away Arab world. There are many good flight connections from Belgium to Morocco, so I started my Arab adventure in Morocco and hopefully I can visit more Arab countries in the future. Morocco is quite developed in the tourism industry. I was joking with friends that every riad (a garden that is applied to town houses built round a central courtyard) becomes a guesthouse in the medina (old town) of the major Moroccan cities and everyone is doing something associated with tourism. Today I'm going to show my dear Steemit friends to Fes city.
今天跟我来看看摩洛哥著名的古城,非斯。 我一直觉得阿拉伯的建筑非常神秘和精美,那些马赛克瓷砖和对称的图案都很吸引人。所以我想去阿拉伯国家好好看看。 比利时有很多摩洛哥的移民,从这里飞去摩洛哥方便有便宜,于是我把摩洛哥作为我初探阿拉伯国家的第一站,希望未来有更多机会探索这个陌生的文化。摩洛哥作为第一站其实很理想,这个北非国家的旅游业发展的不错,每年有很多游客来摩洛哥。我跟朋友们开玩笑说,摩洛哥很多古城里面的老房子都变成了民宿。比如非斯,大部分年轻人都从事旅游业。加上这里很多年轻人都会说法语,交流并没有障碍。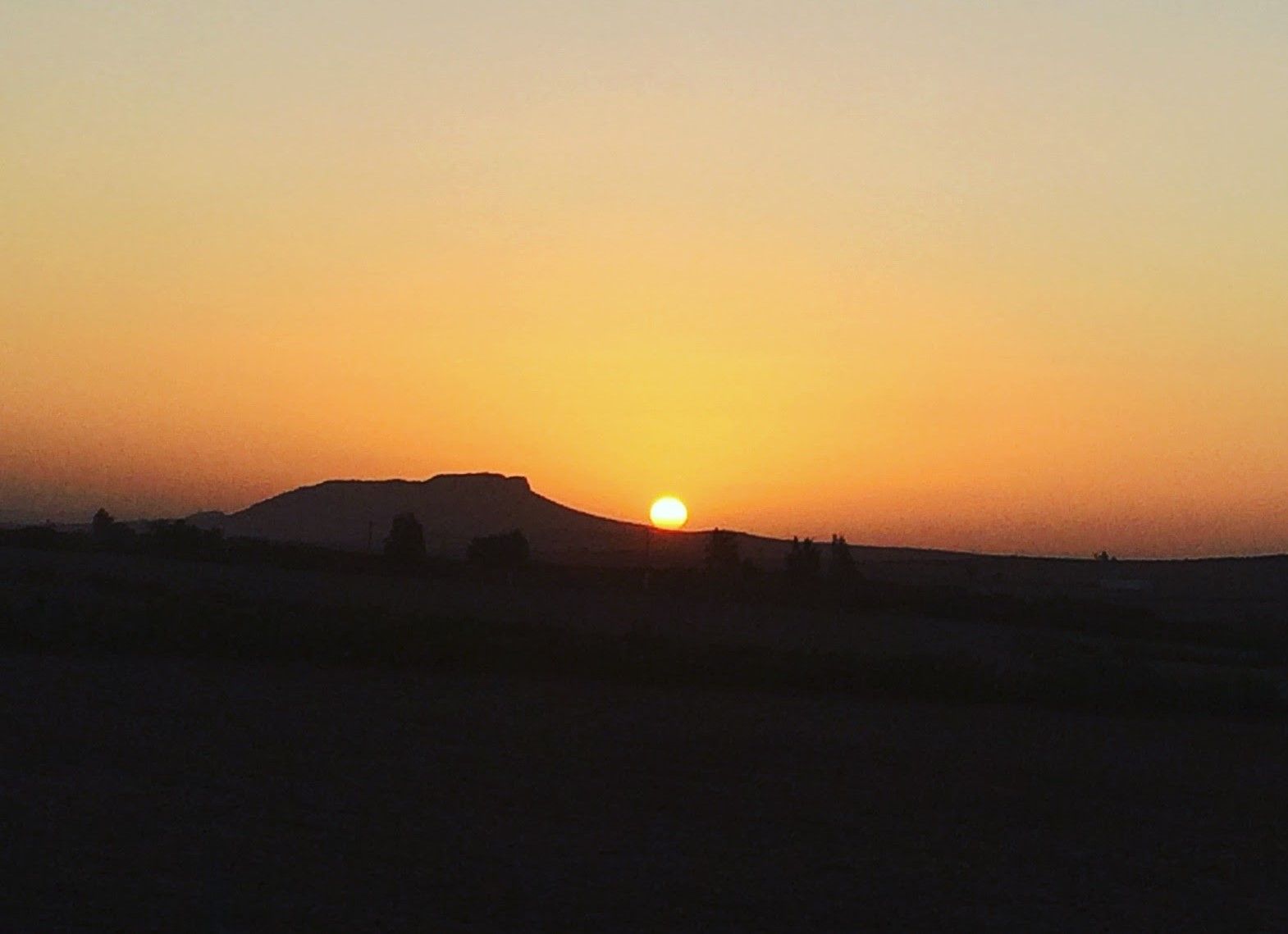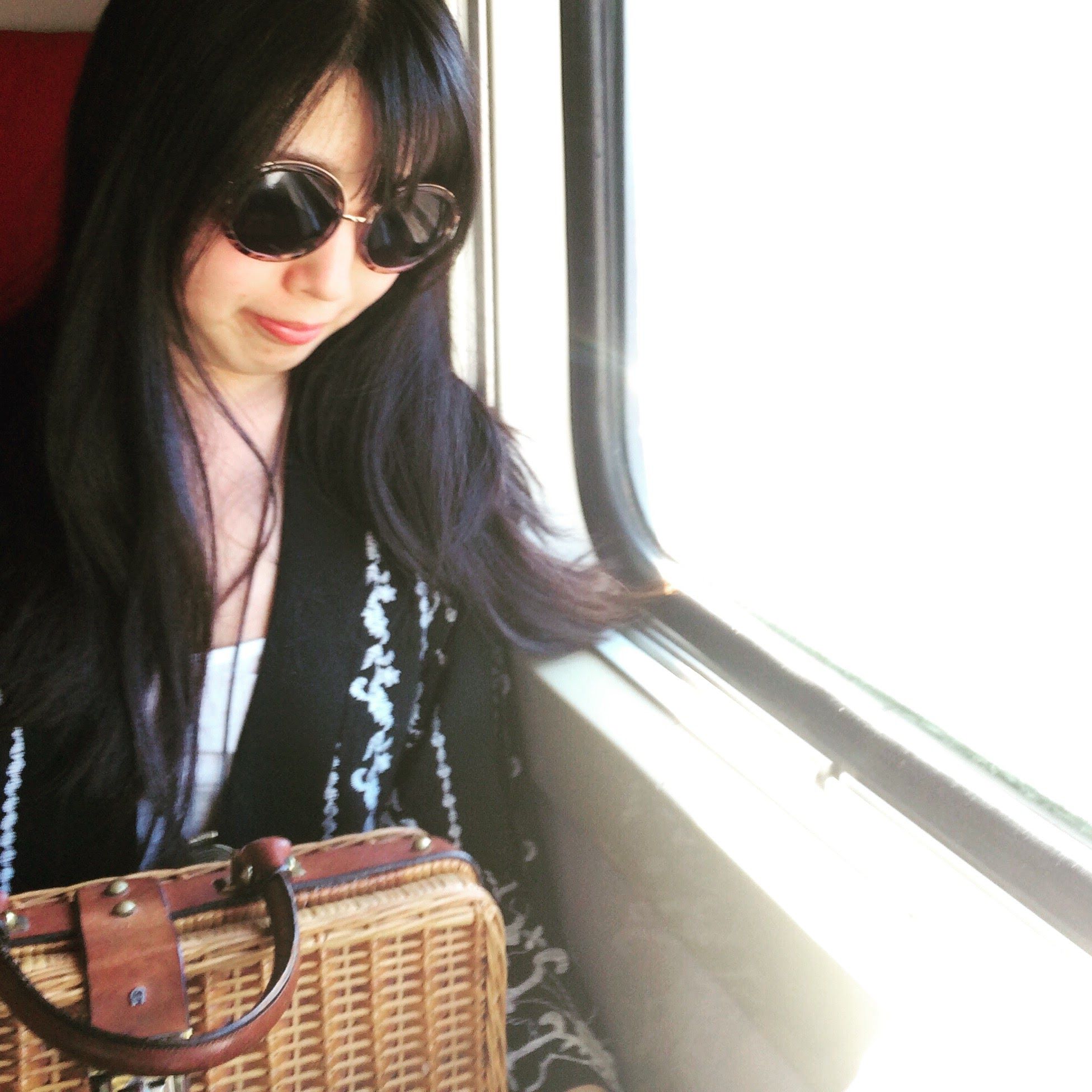 I traveled in Morocco by train. The train connection in Morocco is great, the Moroccans are friendly people, you can share snacks and talk with them, many speak French well.
在摩洛哥旅游,如果你不赶时间,火车是个非常不错的选择,我从北部的汤吉到南部的马拉喀什,都是坐长途火车。摩洛哥人很友好,大家会一起聊天,分享零食。很多年轻人都会说法文。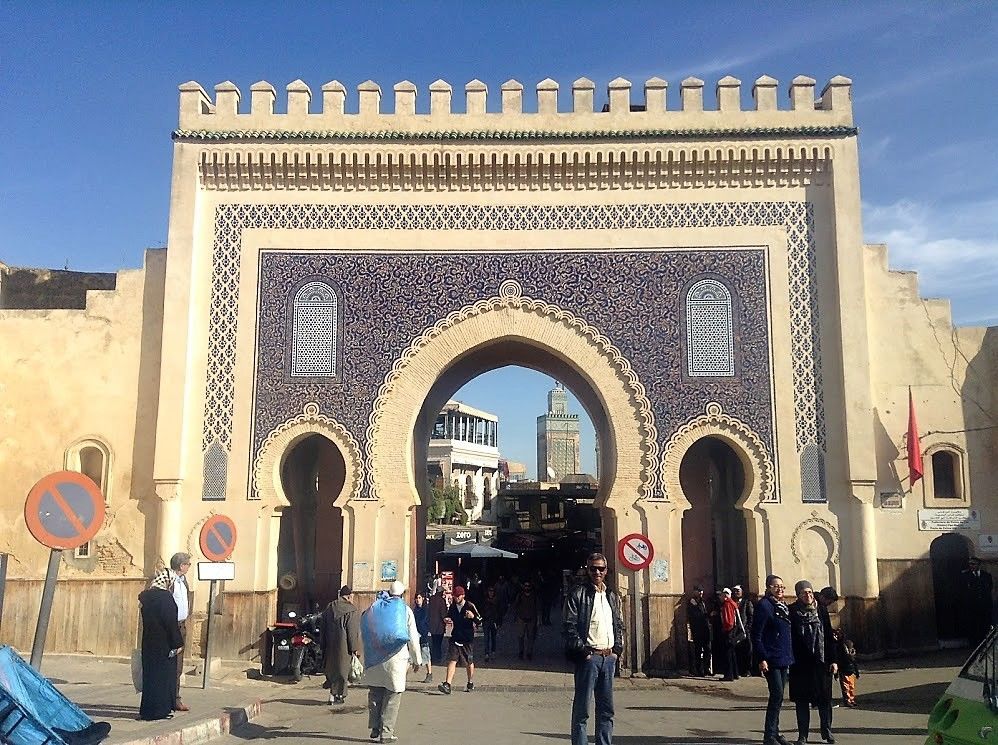 The gate is indigo blue in one side and green in the other side. It is called Bab Boujloud and It is grand and intricate. Bab Boujloud is connected with high city walls of Fes old city. Many true treasures of Fes lie inside the walls. There are many restaurants and vendors around the gate. The guy in the picture told me he's an "official guide" of the city. There were so many of those official guides in Fes... I went without a guide.
这座深蓝色的城门是其中最有名的一座城门。它通往古城的主街。这座城门大又精美,正面是这种深蓝色,反面是翠绿色。非斯是一座古老的城市,至今仍保留着很多古迹和美丽的清真寺,让它成为摩洛哥数一数二的旅游城市,所有非斯的古迹都藏在这座城门后面。在这附近有许多饭店和贩卖纪念品的商店,也有一些职业导游,比如这位戴墨镜的老兄,自称"官方导游",当然这个导游并不是官方的。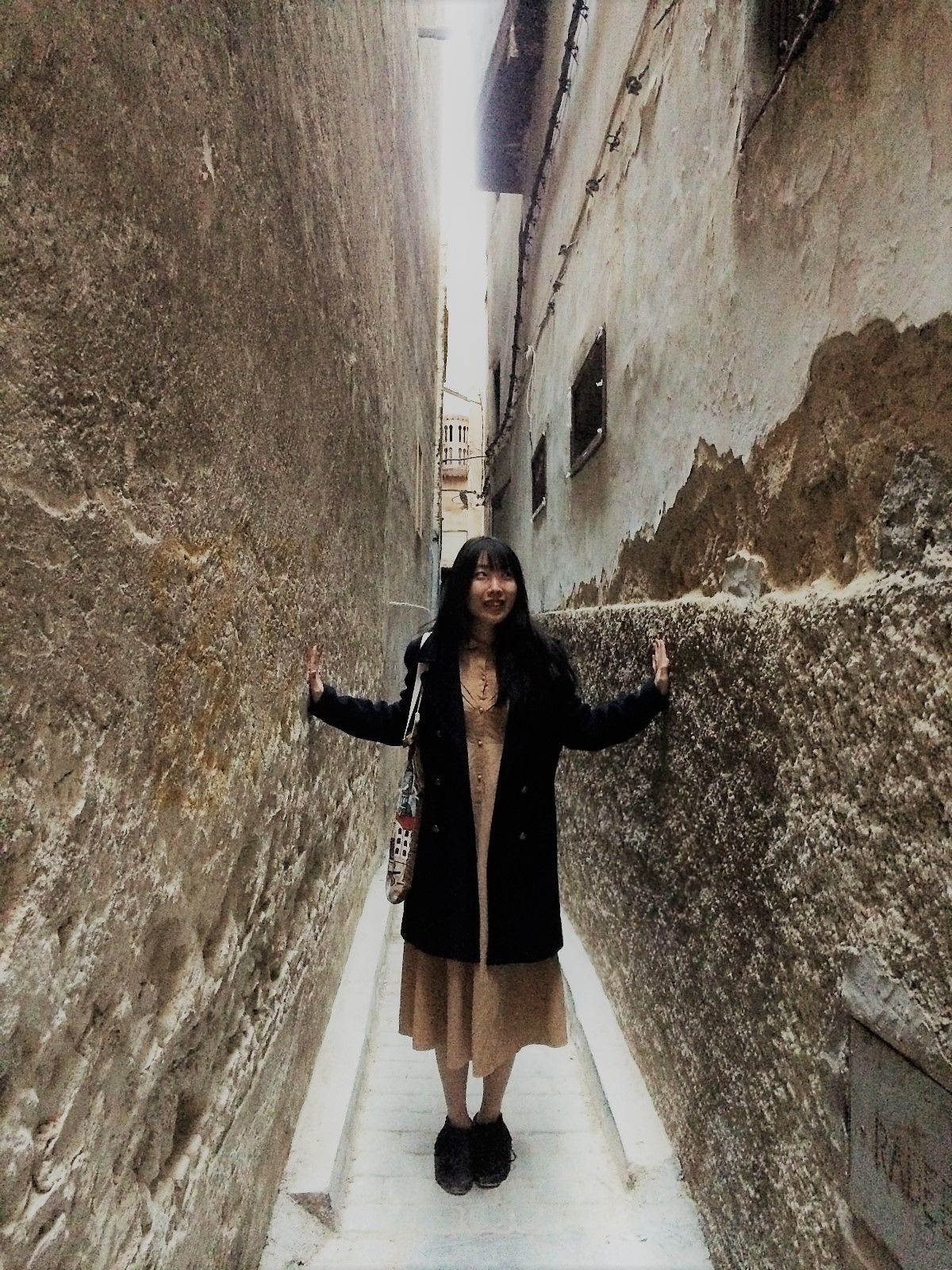 Fes is a labyrinth city and you can get lost easily but sometimes it's also nice to get lost.
非斯古城整个不通车,只有驴和人能通过。像迷宫一样不小心就走失了,但是有时候走失也挺有意思的。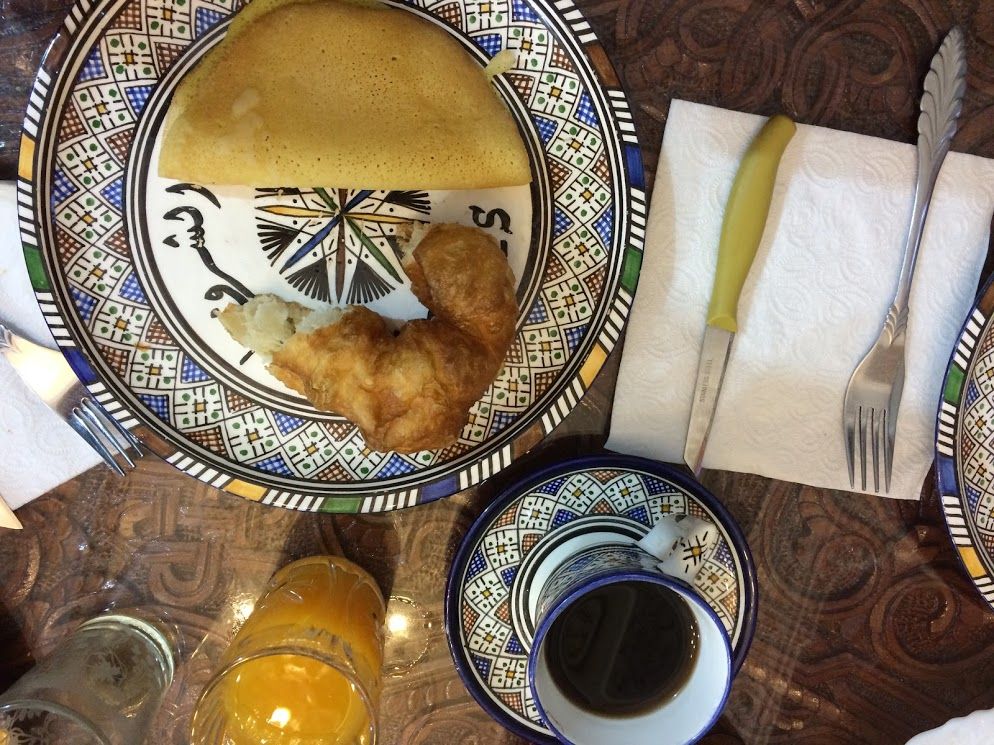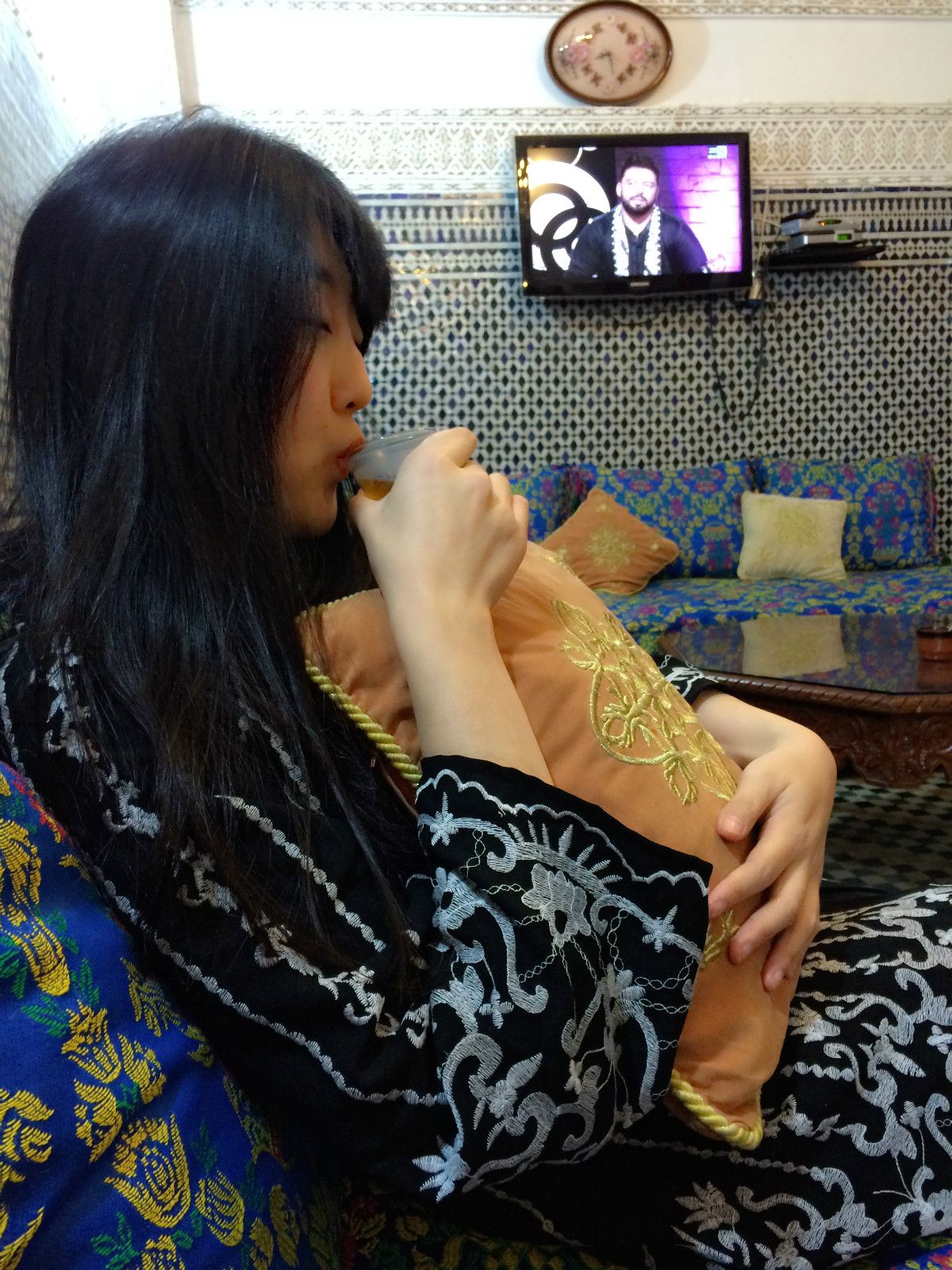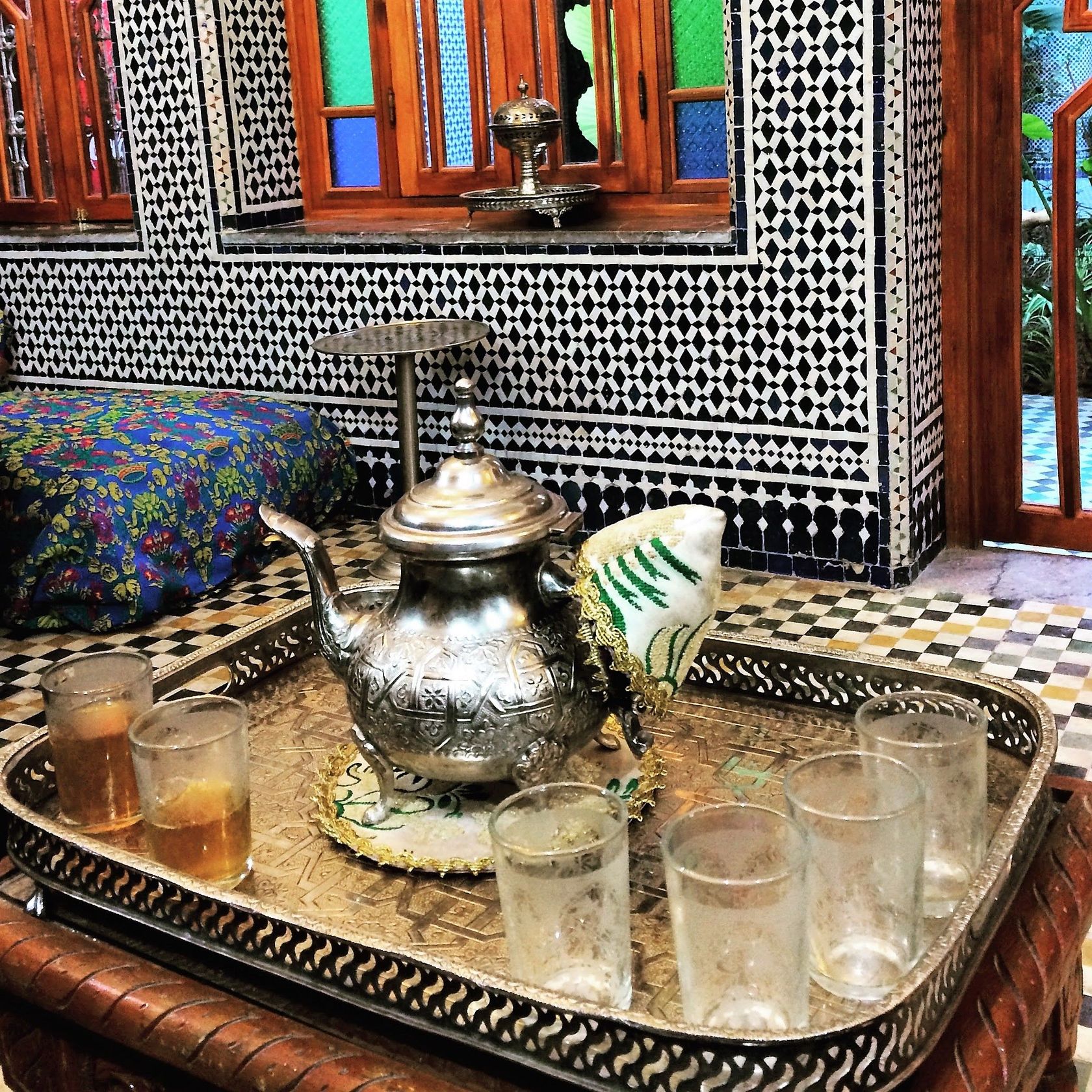 The Moroccan breakfast in a Riad.
摩洛哥早餐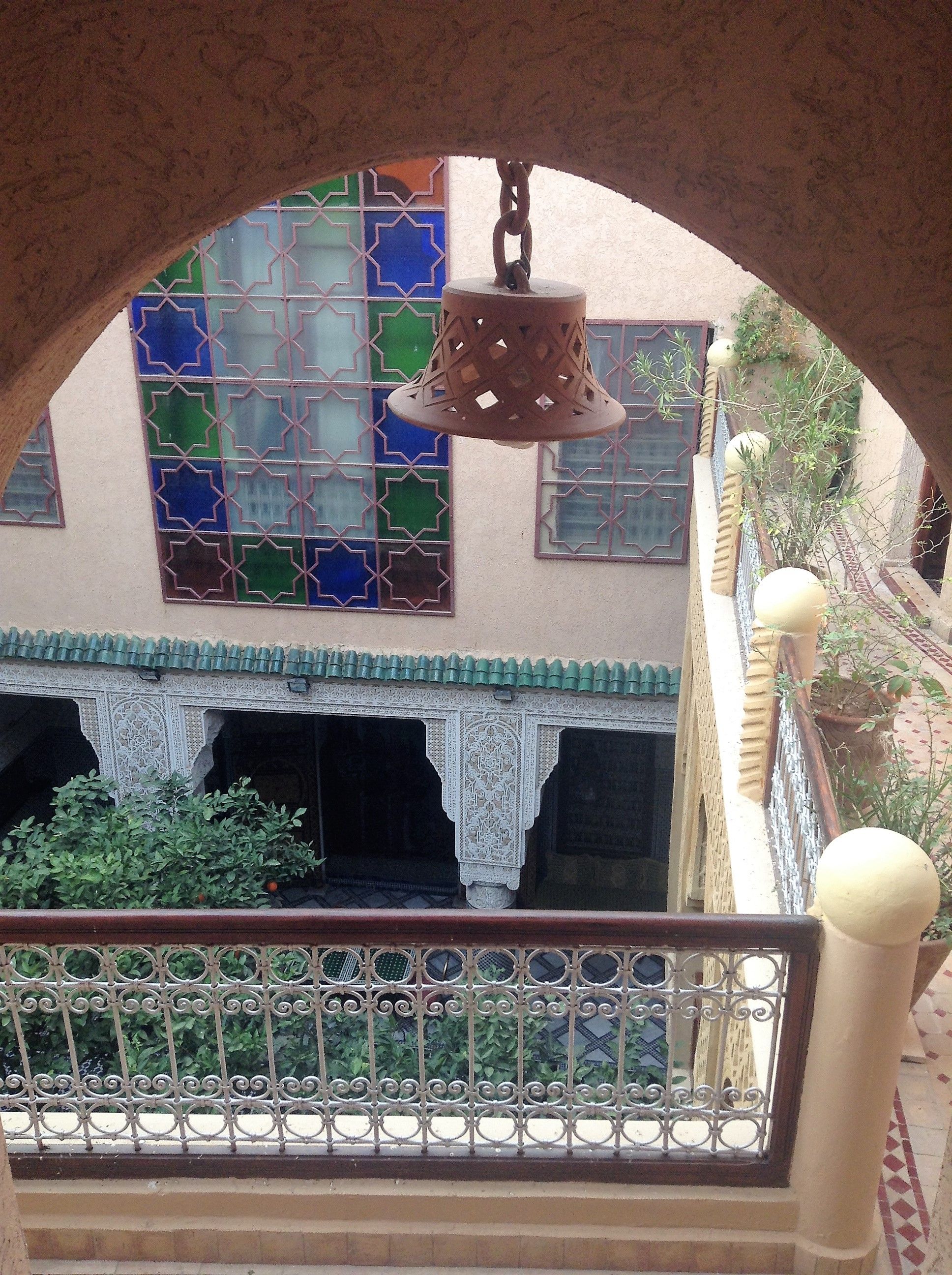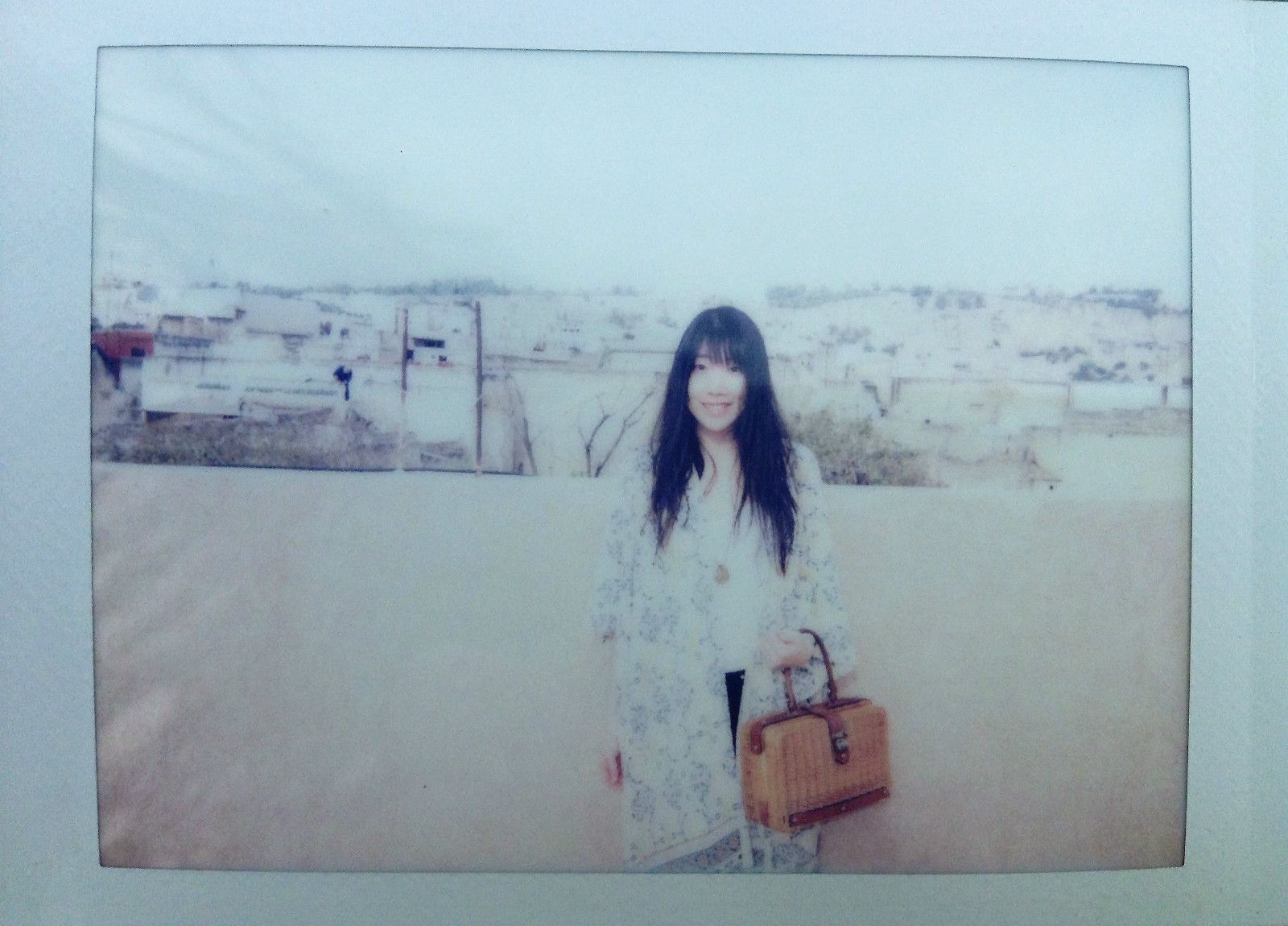 Shot in the riad.
民宿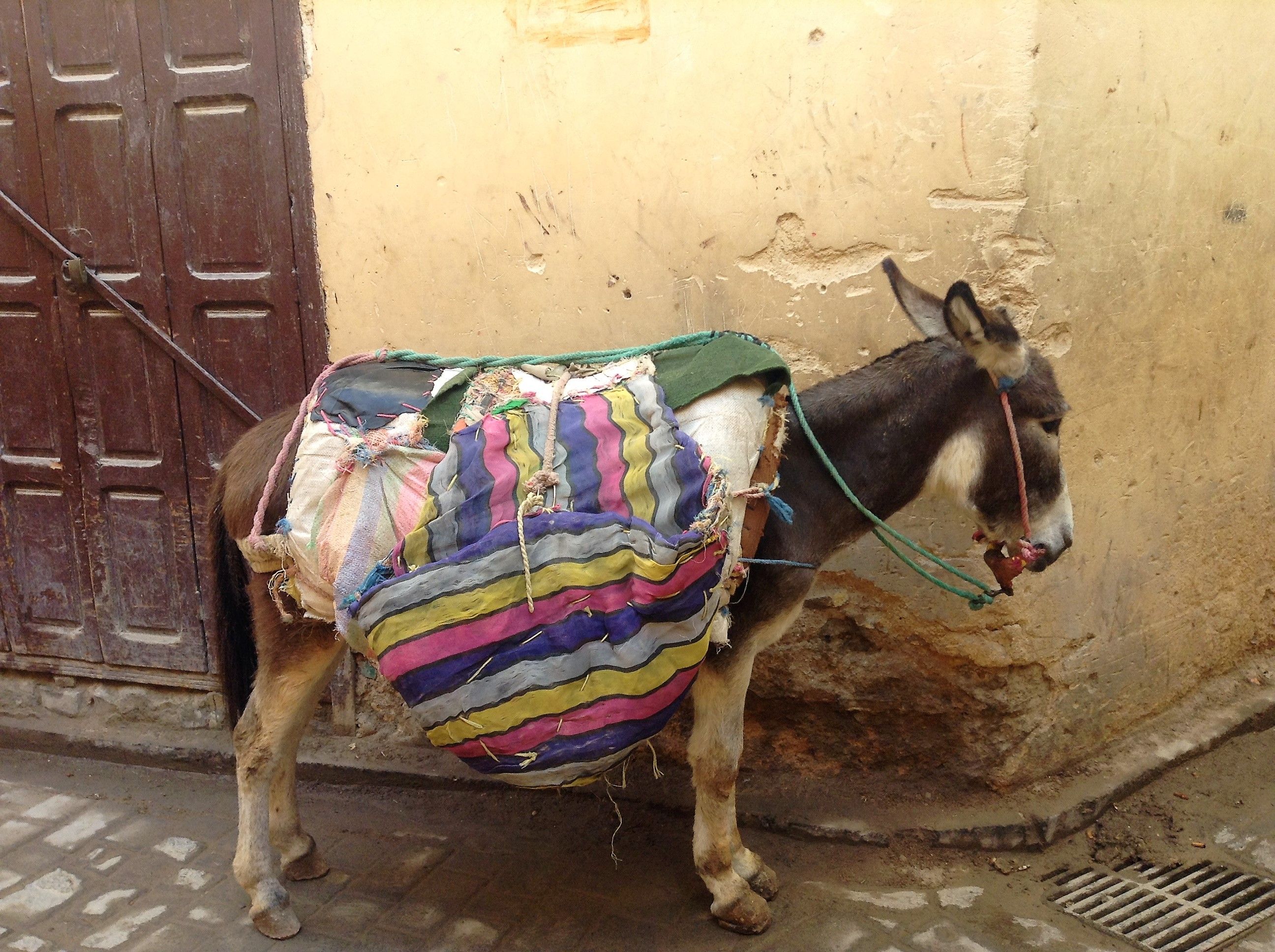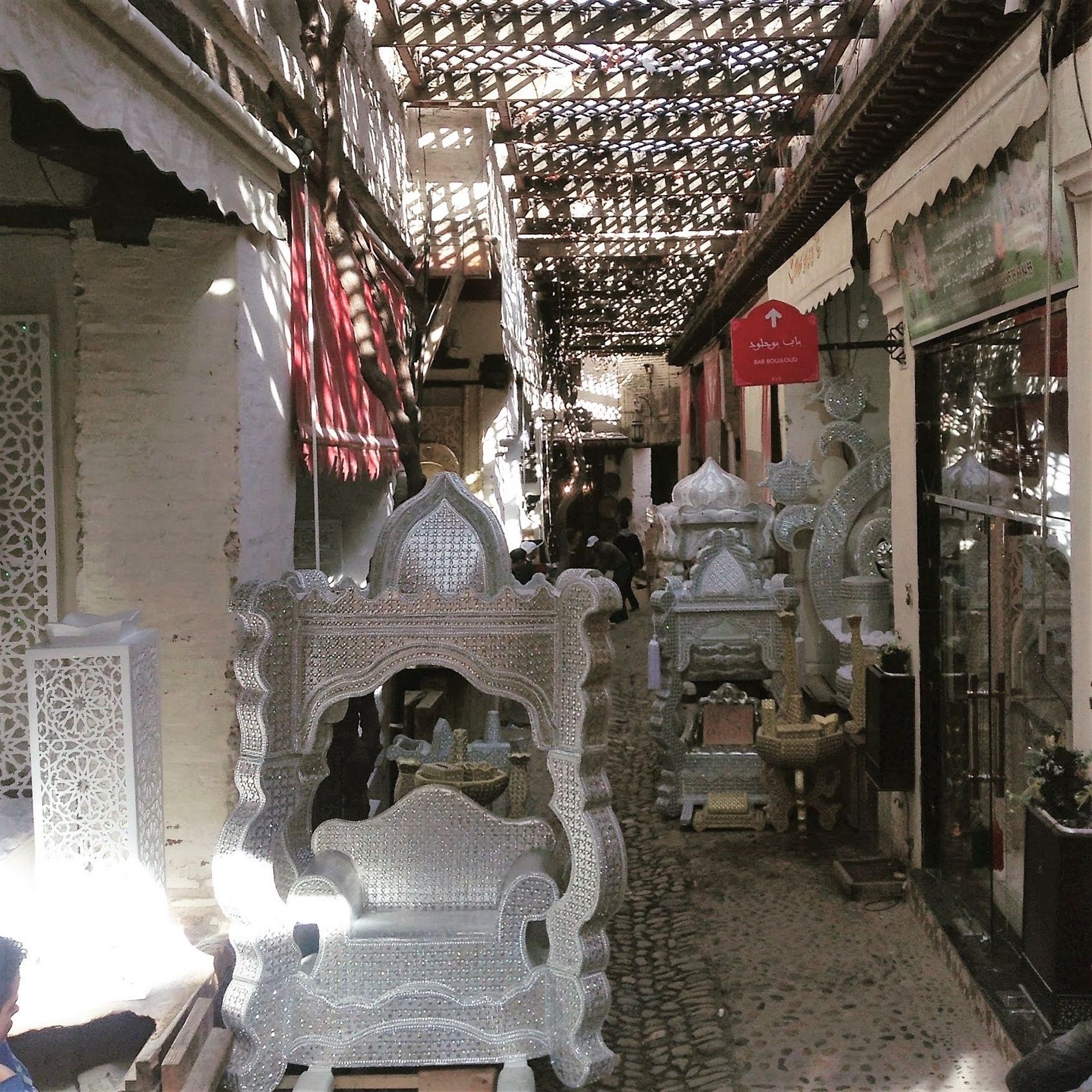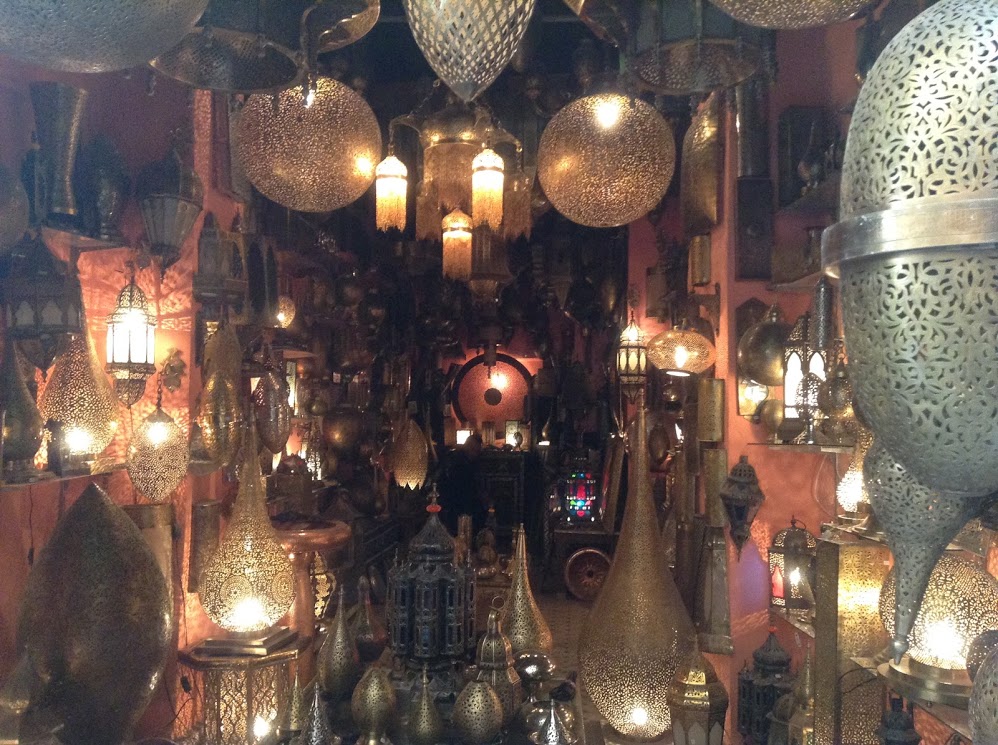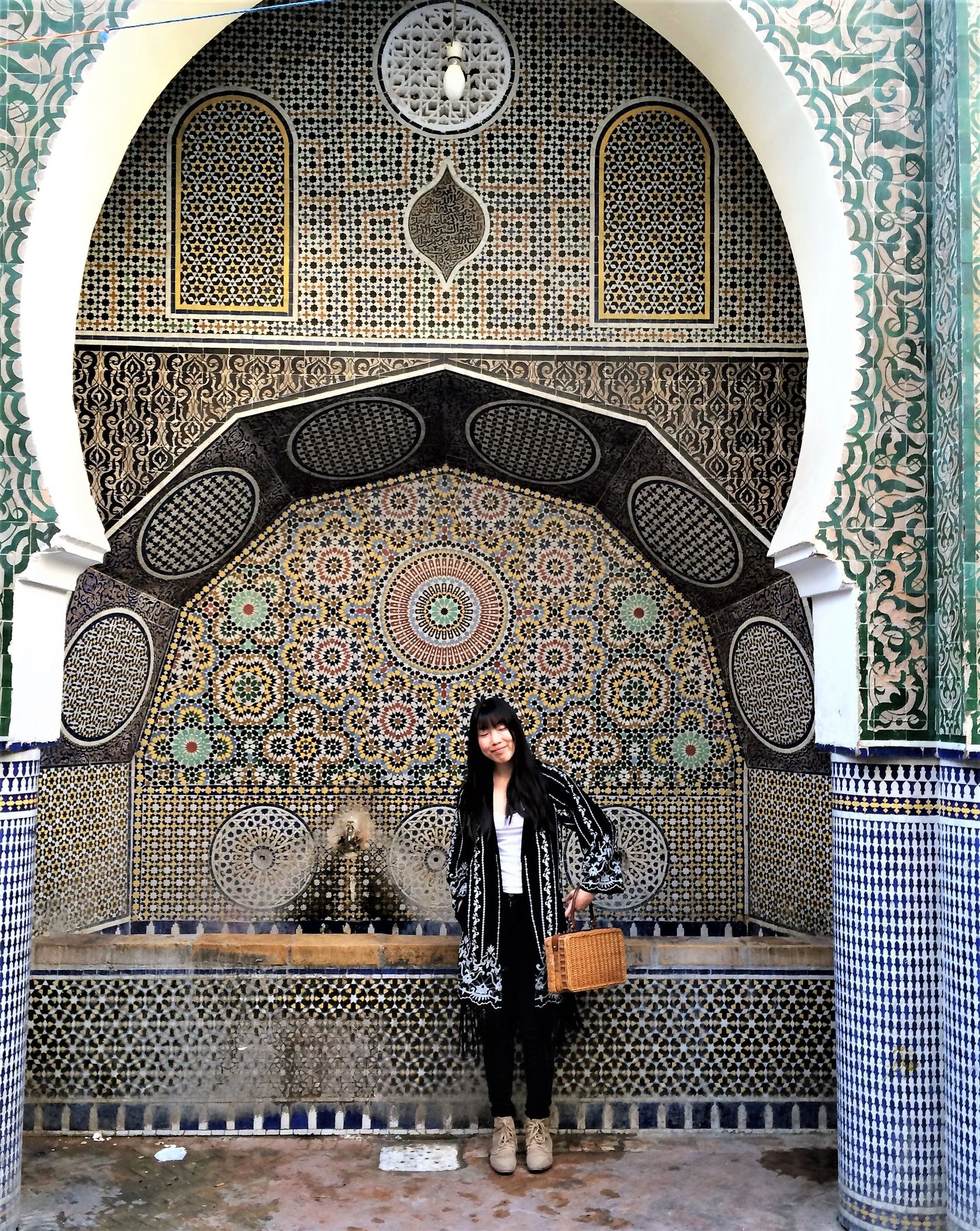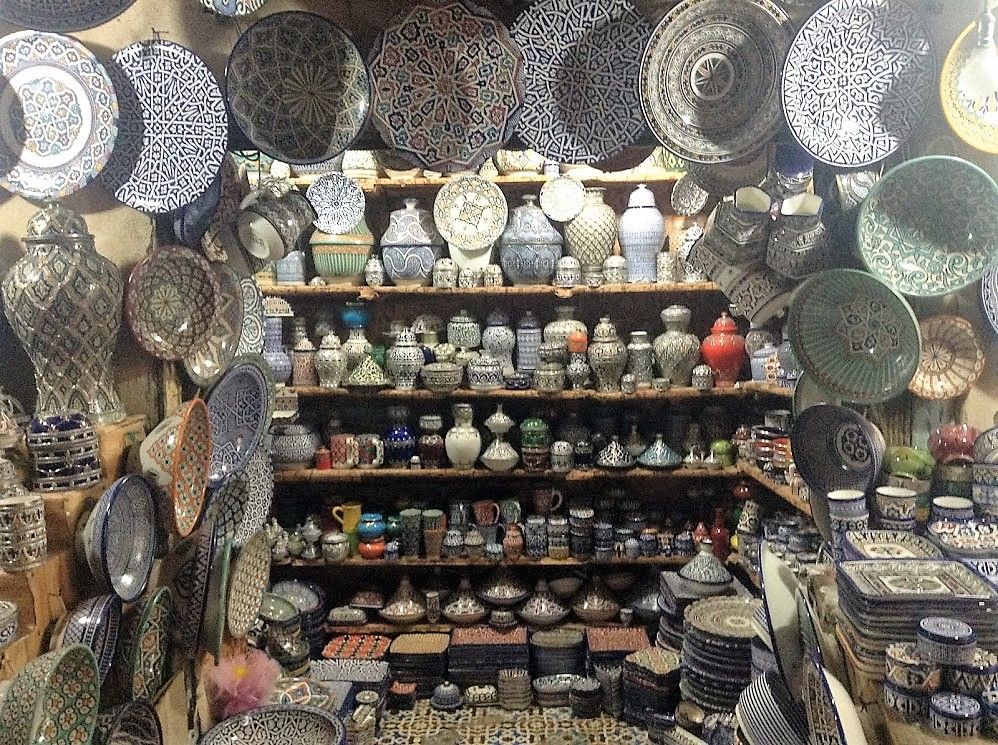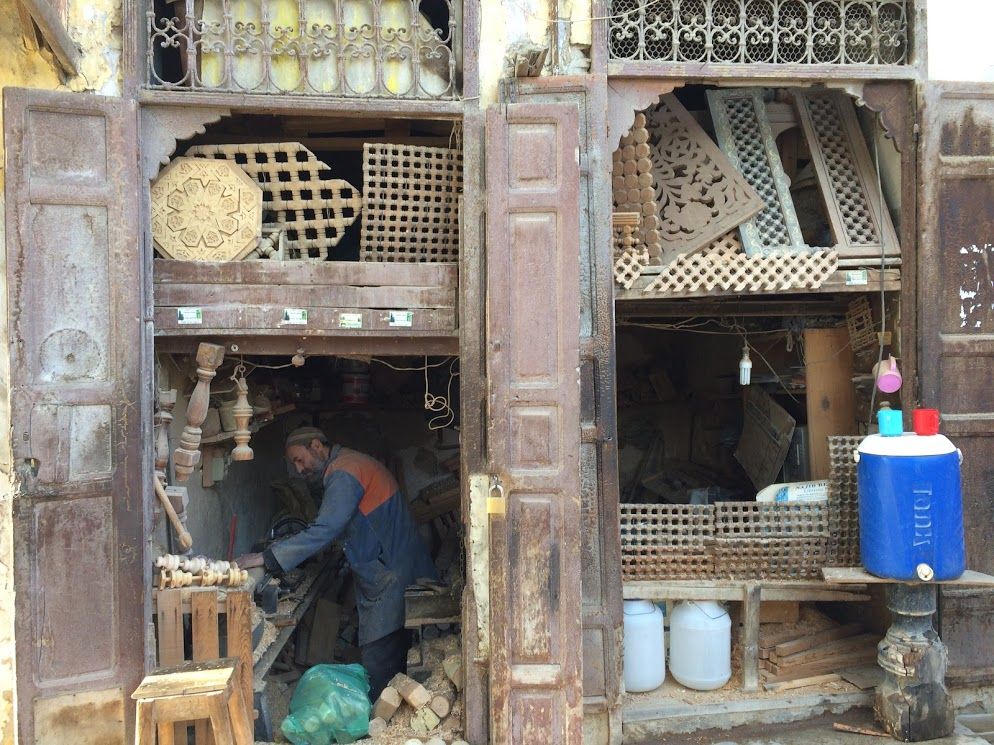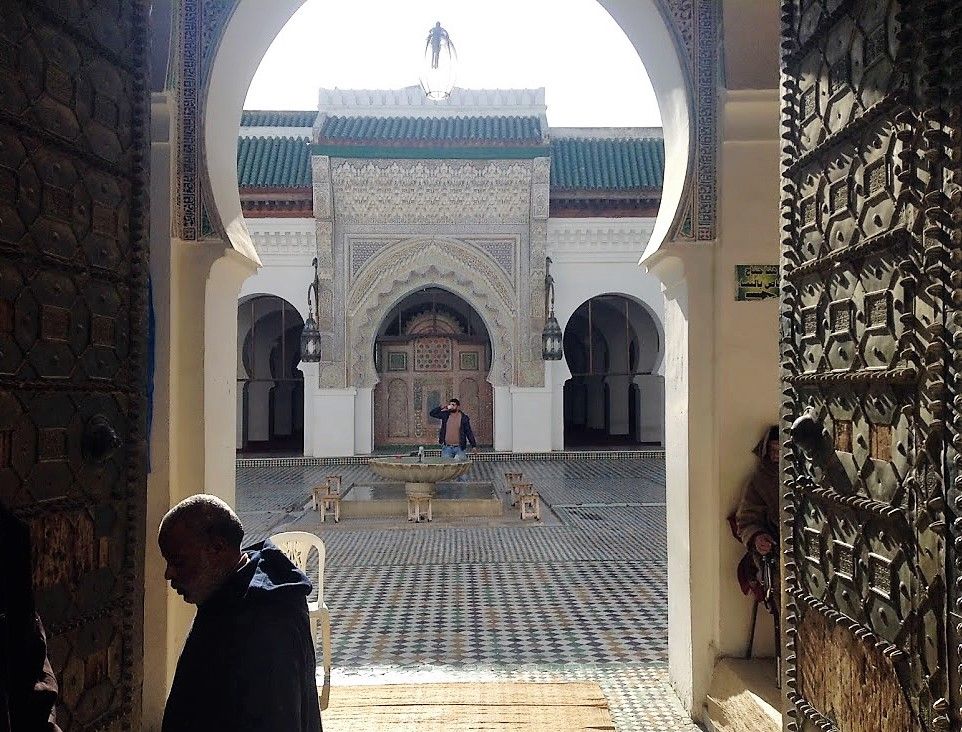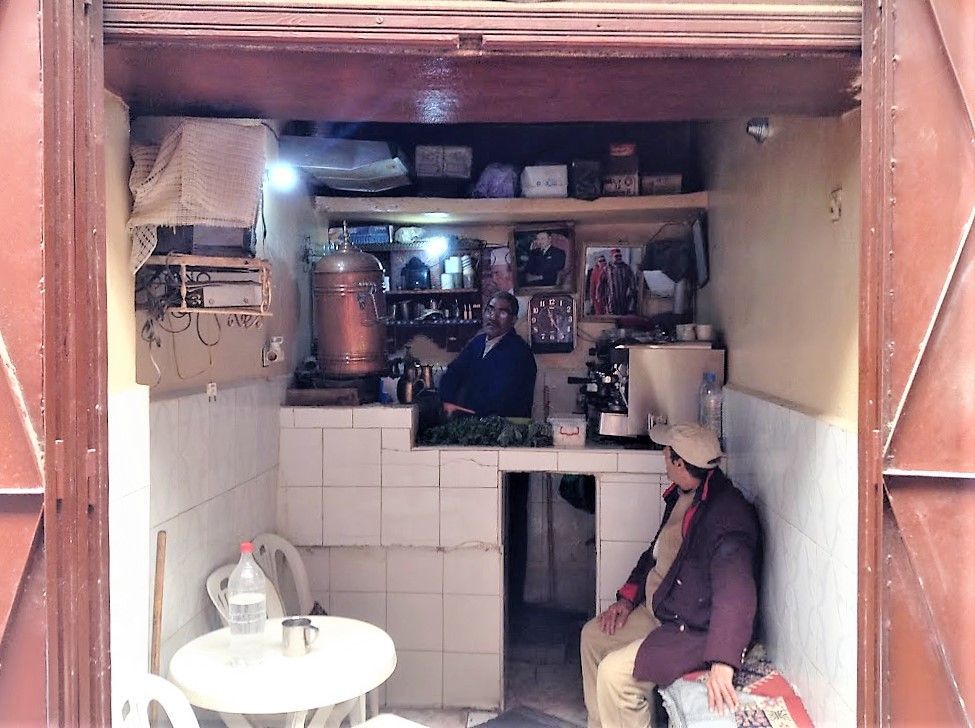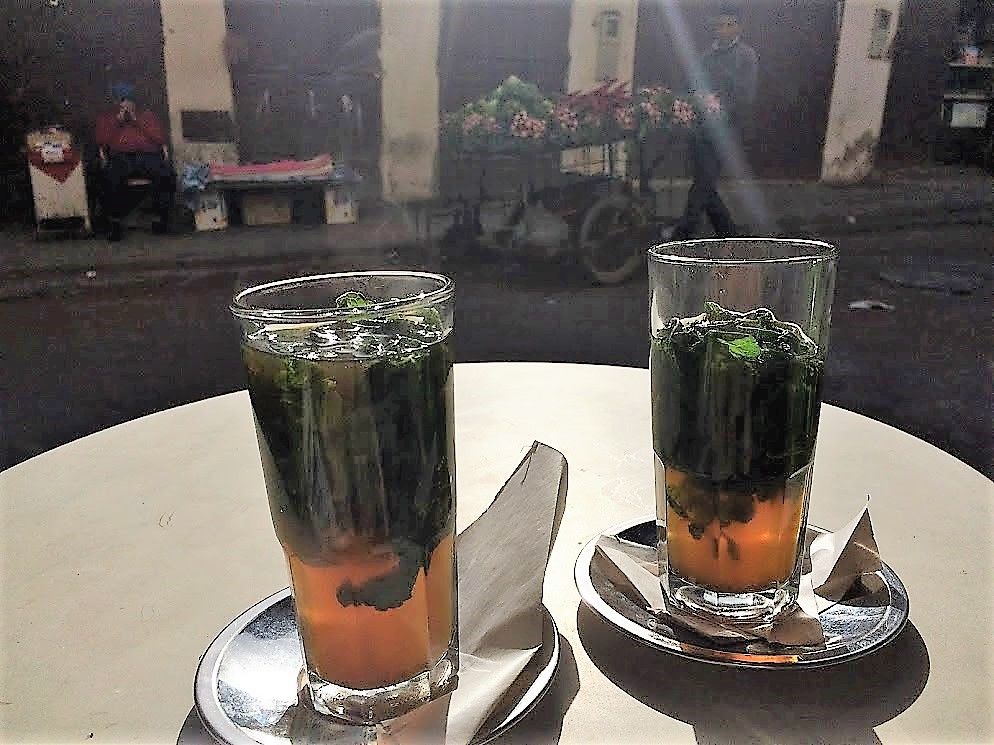 Wandering around in Fes Medina, I found many souvenir shops and restaurants where vendors tried to get more tourists to their shops. But also I spotted some small local handicraft shops and a tiny local tea house, quite different than those coffee places on the main street in Fes. In Morocco, mint tea is extremely popular. I normally don't drink my tea with sugar but I found Moroccan mint tea tastes much better with a lot of sugar.
在老城里走走,其实很能感受到这里的商业和游客化,有很多卖各种纪念品的商店,还有很大吆喝游客买东西的小贩。但是如果走出主街,还是能看到不少小作坊。木雕,陶瓷,灯具,编织,都是摩洛哥的主要手工艺品。我还发现了一个非常小的薄荷茶店。真是太小了,就一张桌子,跟主街上的咖啡厅太不一样了。薄荷茶在摩洛哥很有名,由于是伊斯兰教的国家,摩洛哥人还是喝茶比较多。虽然我喝茶从不加糖,但是这个薄荷茶加糖很好喝,不加糖一般。

Thanks for reading.

Comments