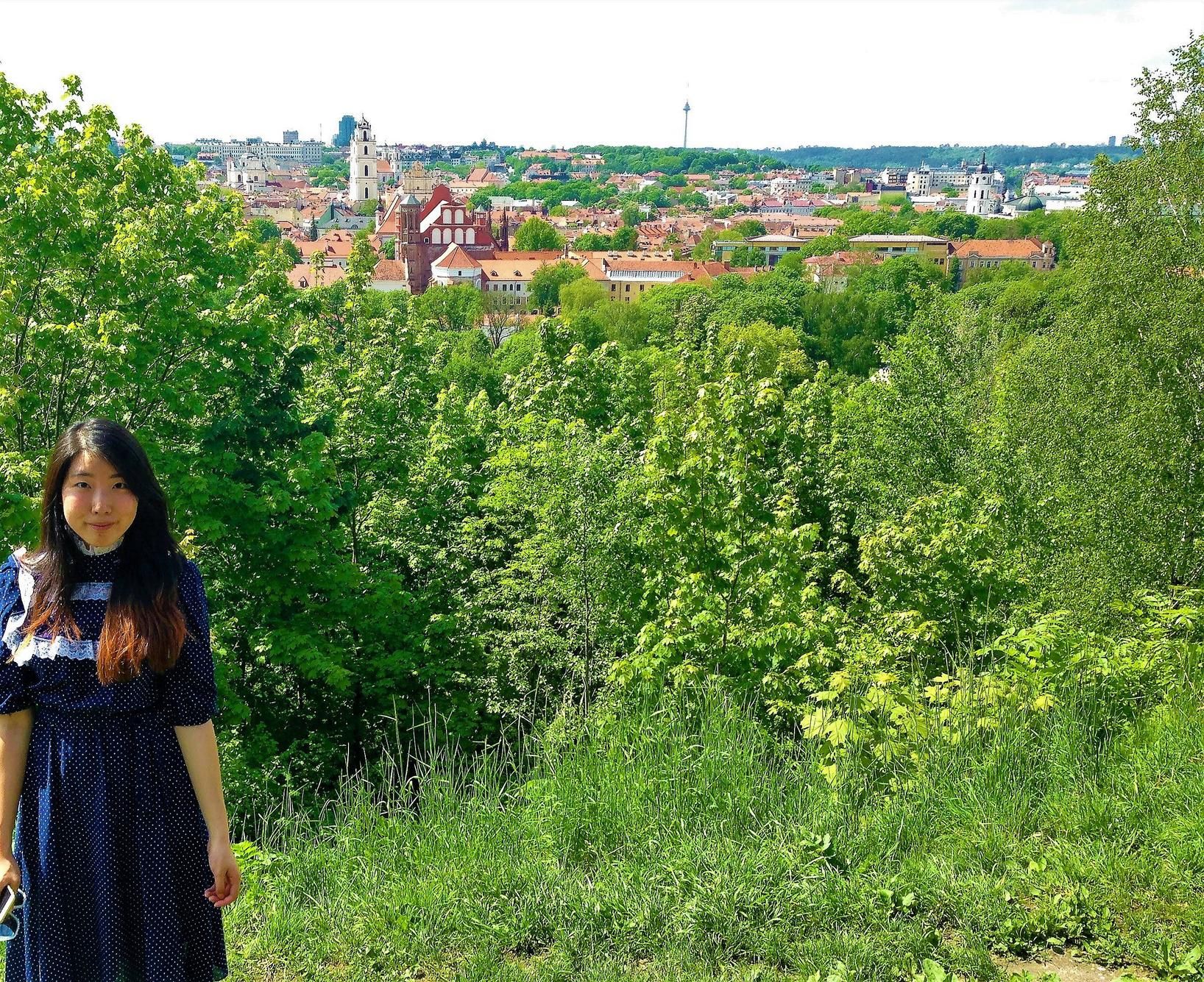 Today I bring you to a lovely pink city - Vilnius. Many churches and buildings were painted in a pale peachy pink tone. I love Vilnius for 4 reasons.
Its beautiful collection of pink churches.
The unique bohemian and art district Užupis
Food and bakeries
The green space in the city
今天我带你们去波罗的海国家立陶宛的首都维尔纽斯看看。维尔纽斯是一座很可爱的以粉红色为主色调的城市。我喜欢这座城市有四个理由。
1)在这里有个自成一派的自由区域叫做奥苏比斯共和国,又叫对岸共和国。
2)他有非常多不同风格的粉色教堂。
3)食物和面包店。
4)这是个非常绿色的城市。
Užupis means "the other side of the river" in the Lithuanian. If you know Montmartre in Paris, Christiania in Copenhagen, or even Trastevere in Rome, you know what you can expect from Užupis. It's my favorite area in Vilnius, as it has a Bohemia atmosphere. The residents of the area declares it "Republic of Užupis".
The area got its own flag, a hand with a hole in the middle, also its own constitution, which includes some funny articles, such as "People have the right to be unhappy." and "People have the right to have no rights.", etc. The most funny thing is that Užupis celebrate its independence day on April 1st. I love the 3 mottos of Republic of Užupis: "Don't Fight", "Don't Win", "Don't Surrender".
奥苏比斯在立陶宛语言里的意思是"对岸"。如果你去过巴黎的蒙马特区,哥本哈根的自由城,甚至是罗马的托拉斯特区,大概会明白奥苏比斯共和国是个怎样的存在。简单的说她是非常波西米亚非常自由又非常艺术的区域,也是我在维尔纽斯或者整个波罗的海之旅最喜欢的区域。喜欢她的年轻和波西米亚的氛围。
奥苏比斯很神奇,奥苏比斯共和国可不是口头上说说而已,他真的有自己的国旗木九十下图中这个手掌中间有个圈的标志。我喜欢这个共和国的三个口号"不要打架""不要赢" 也 "不要投降"。多么豁达啊!我在墙上发现了他们的宪法,上面有一些很无厘头的条例,比如一条说"人们有权利开心",另一条说"人们有权利不开心", 还有"人们有权利不要权利",是不是很哲学?共和国的前总统就是一个诗人。对了,他们的独立日选在每年的愚人节。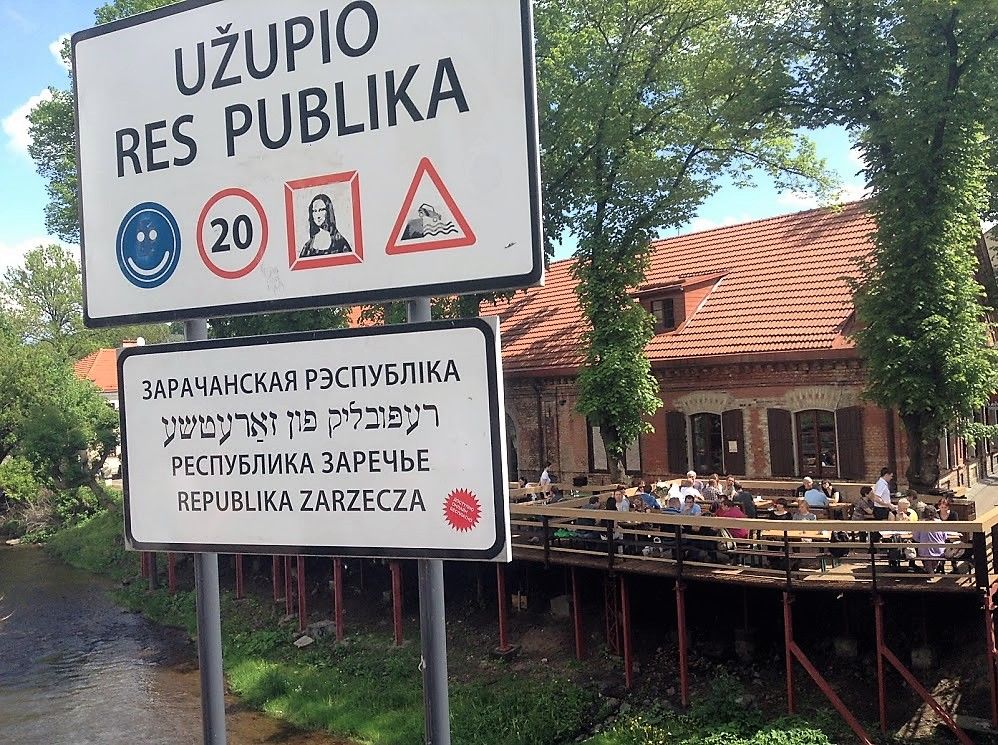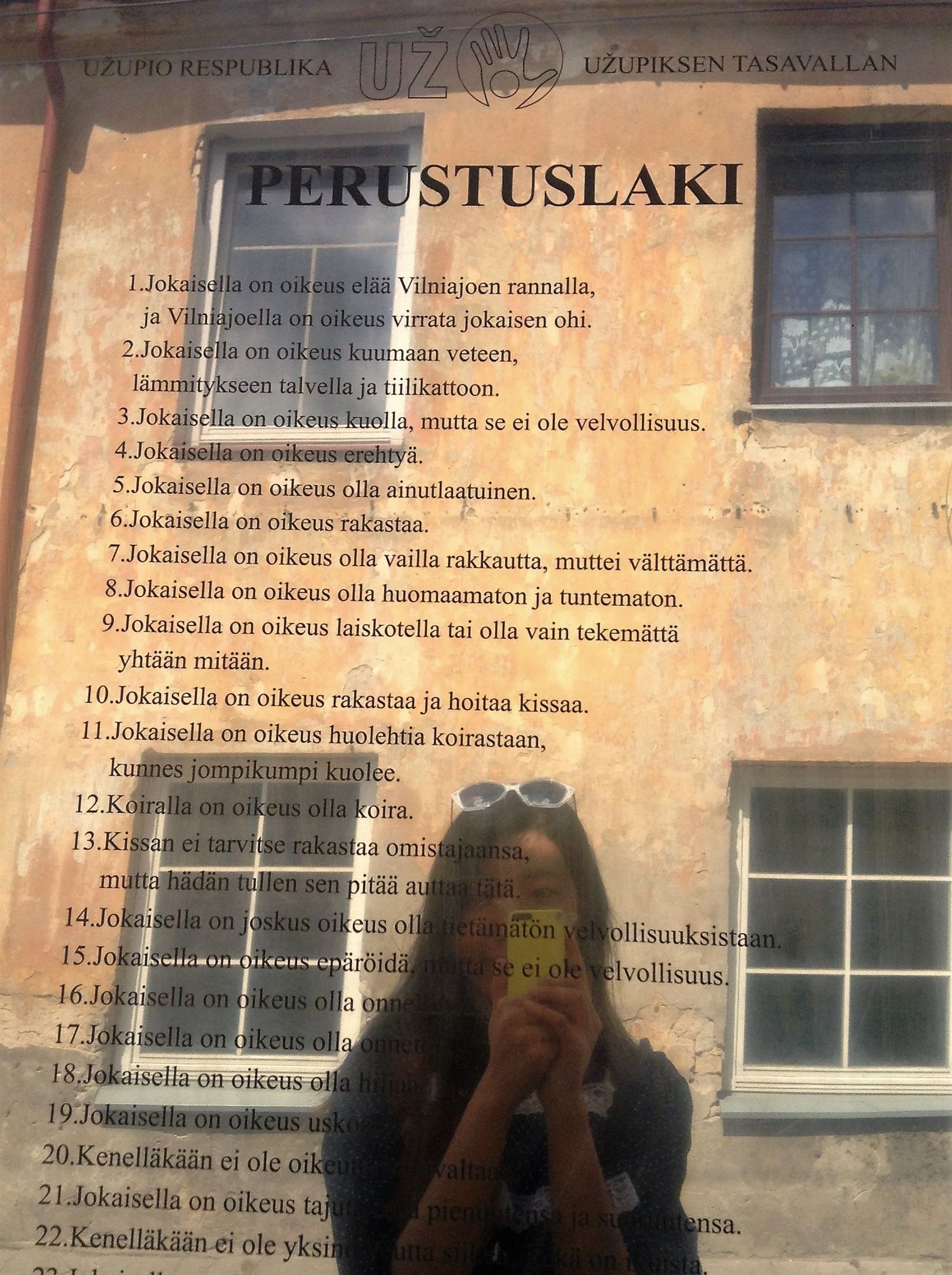 Constitution of Republic of Užupis.
墙上的宪法。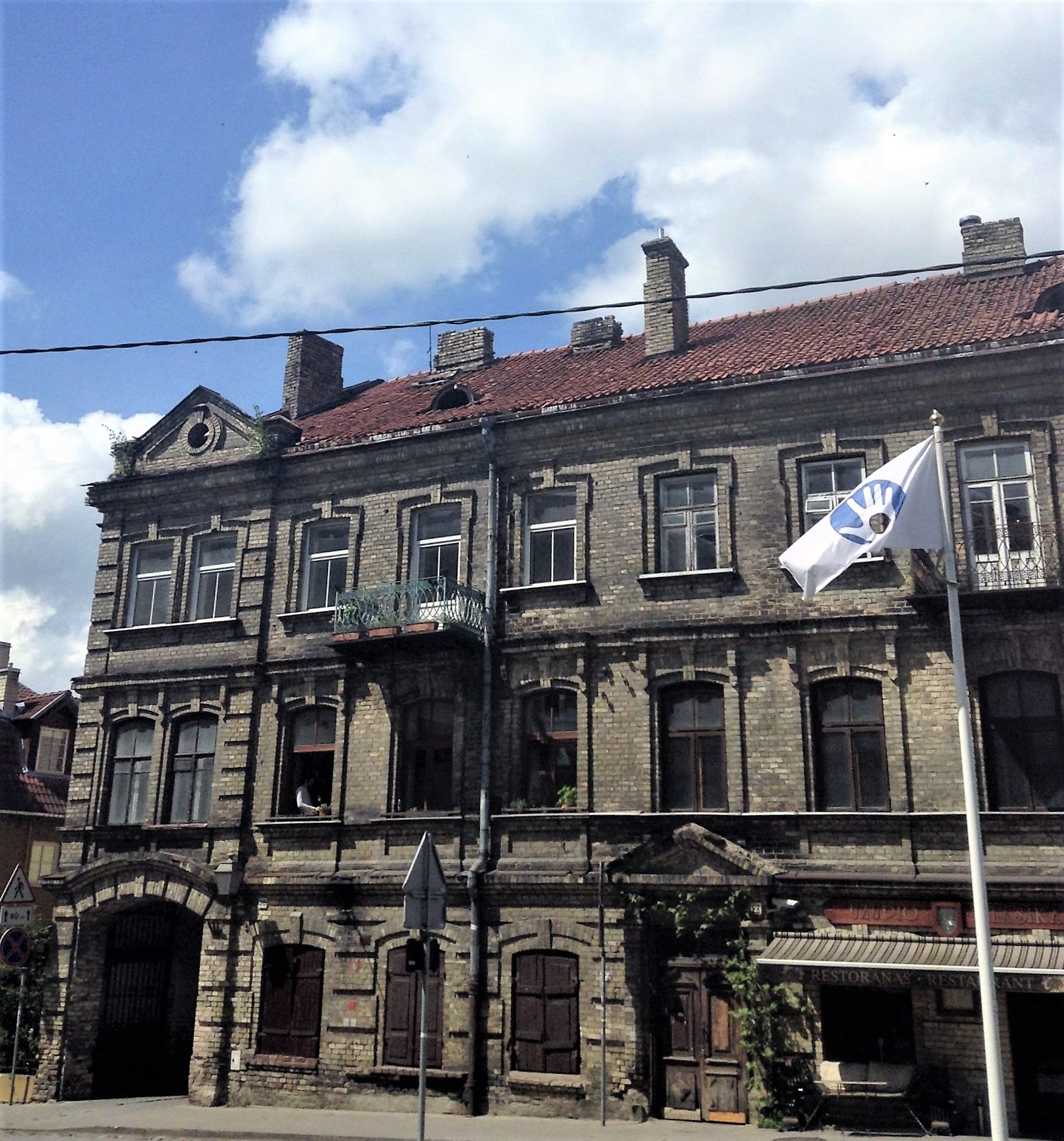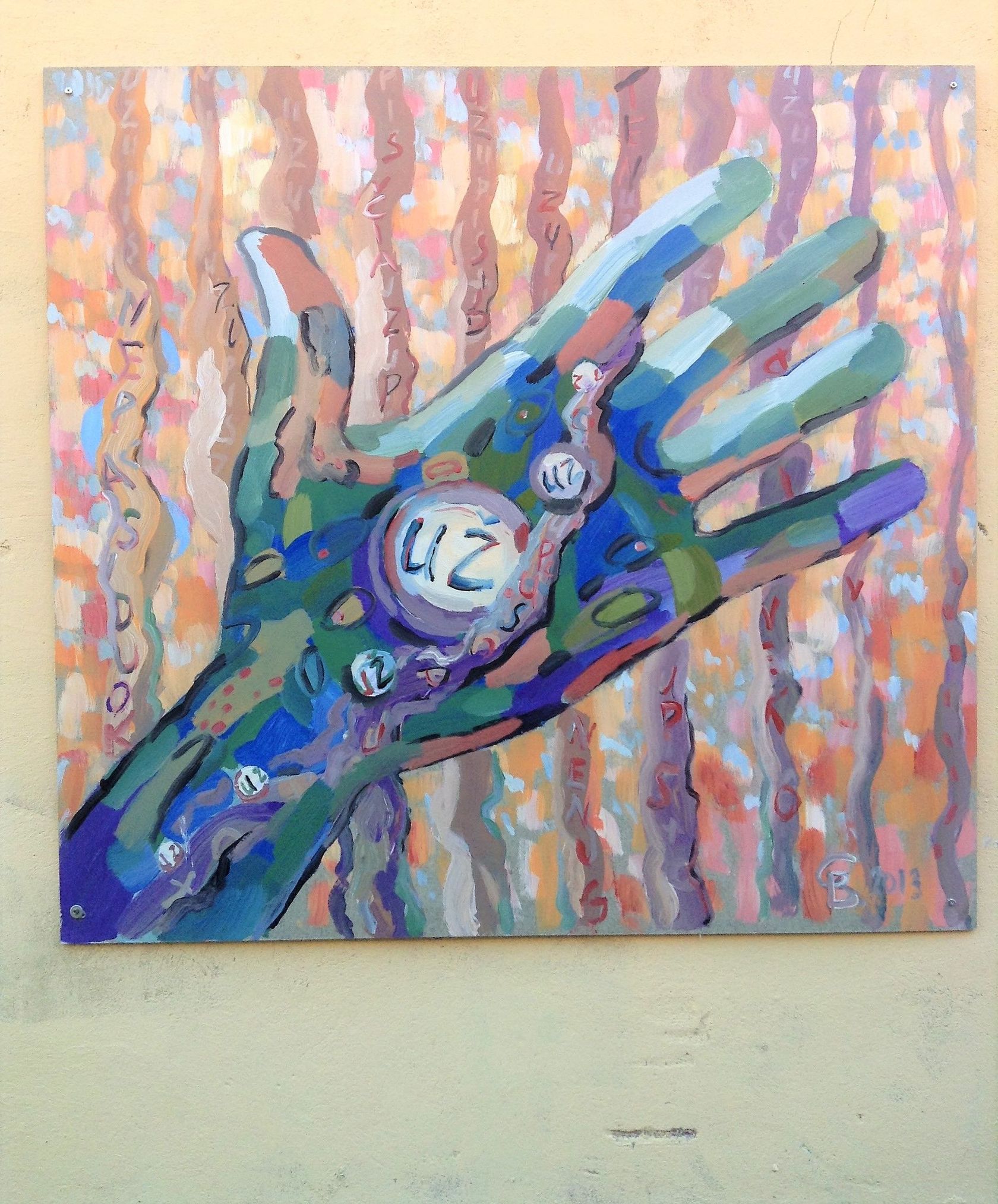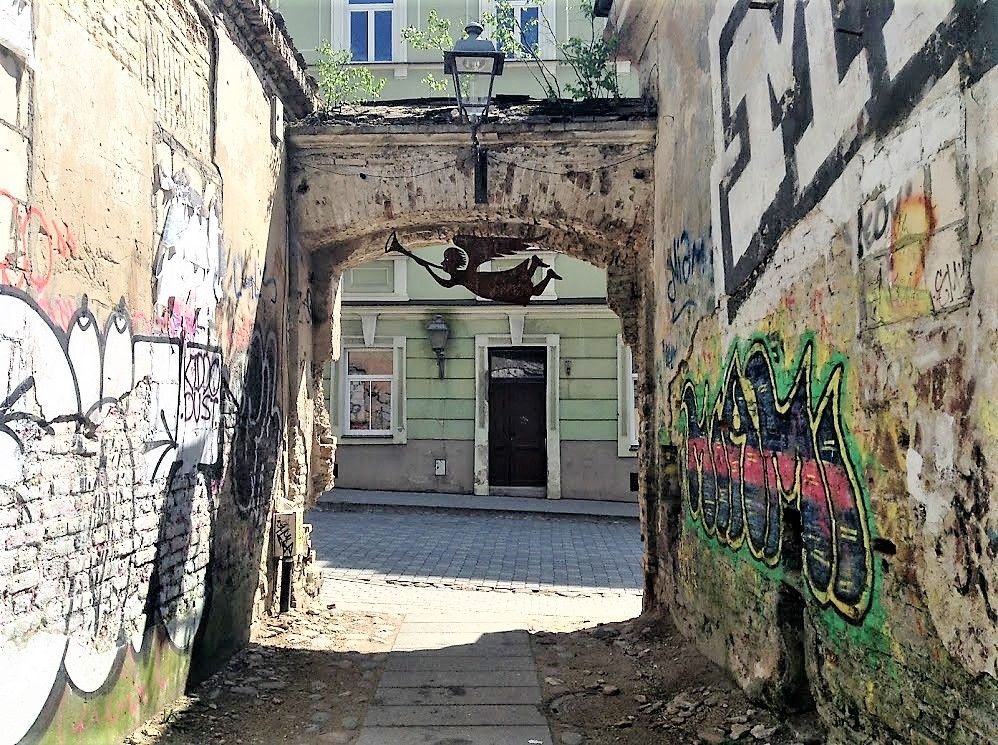 Do you notice the little angel statue? It's the Angel of Užupis. It can be found in Užupis.
这两个图上的天使小人,就是奥苏比斯标志性的天使,随处可见。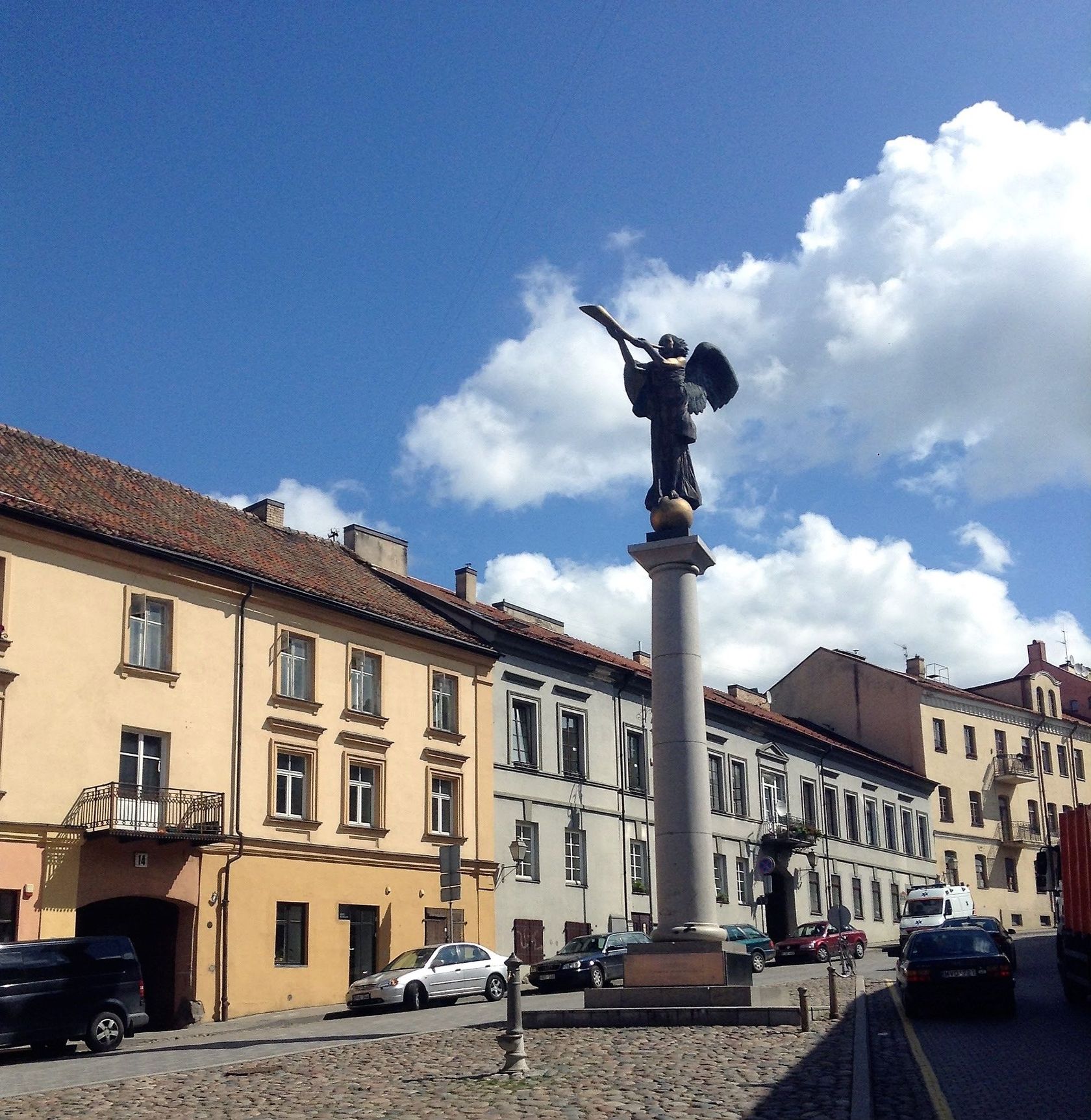 Next, let's go take a look at the city's beautiful pink churches.
接下来,我来列举美丽的粉色教堂。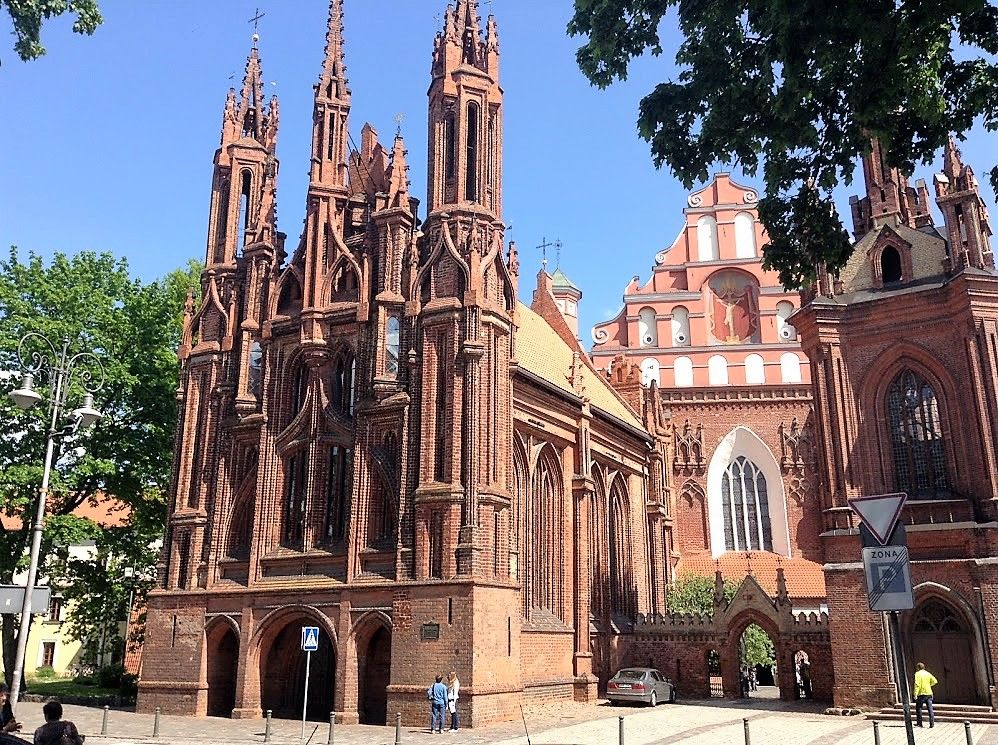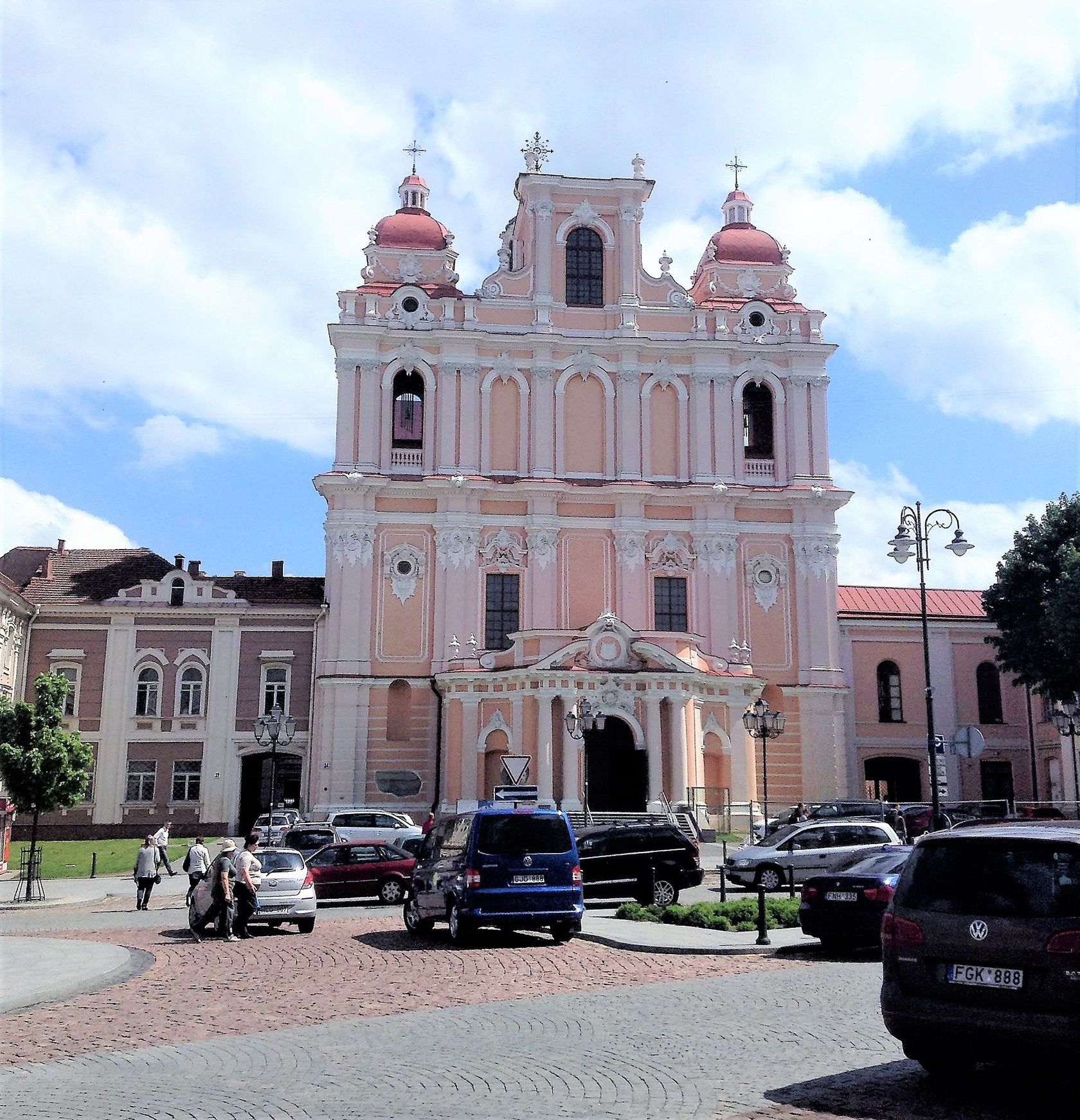 St. Anne's Church is a Roman Catholic church, it has a typical style of brick Gothic church.
圣安教堂是维尔纽斯最著名的教堂之一,她是一座非常典型的砖式哥特建筑。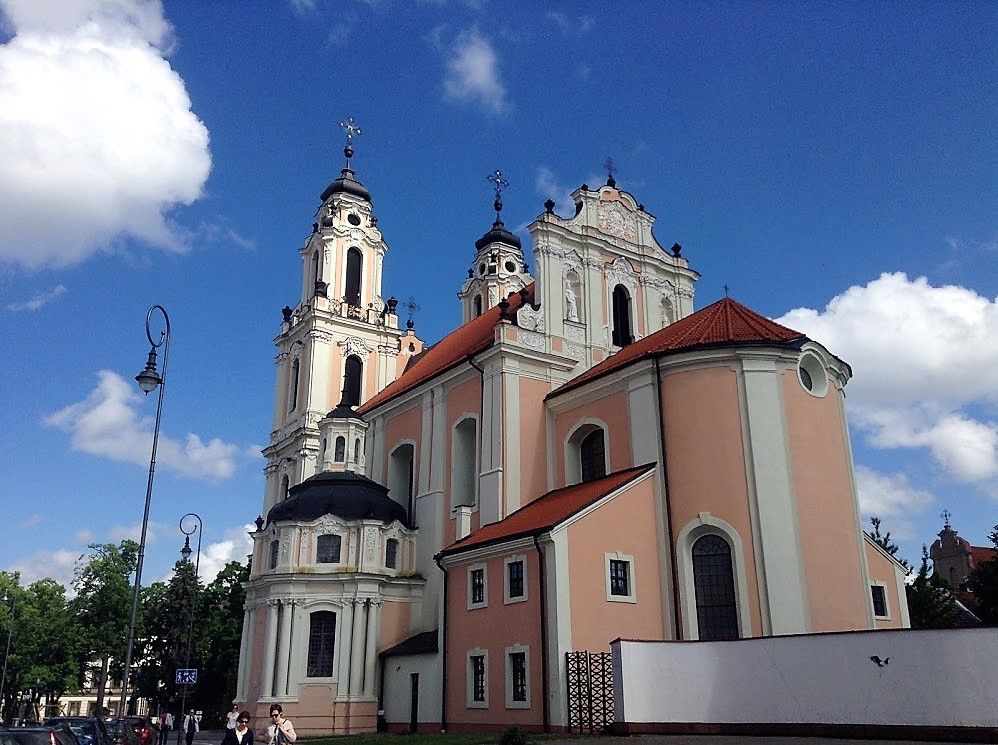 Saint Catherine's Church, this church is now often used for concerts and events.
圣卡特琳教堂,现在这座美丽的教堂警察被用来当举办音乐会。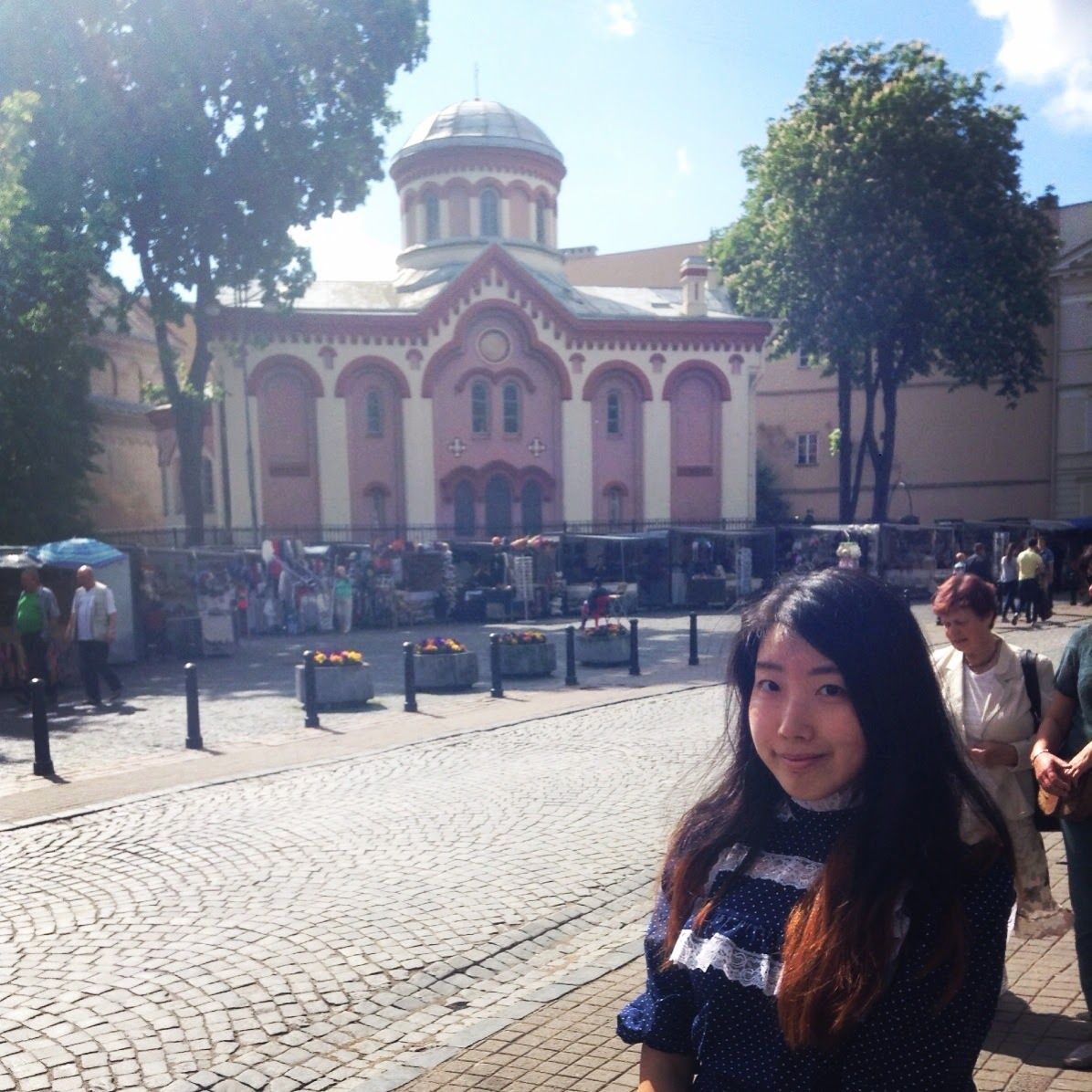 I liked Lithuanian food. Like in many other Eastern European countries, Lithuania has many soup, which are served together with the famous sour cream. In Vilnius cities, I also found some little bohemian cafe's.
我也很喜欢立陶宛的食物,跟很多东欧国家一样,这里有很多各种各样的汤,混着当地特色的酸奶油一起吃。一般在酒吧和路边的小饭店都可以点到。另外,维尔纽斯市还有很多精致的波西米亚风格的咖啡店。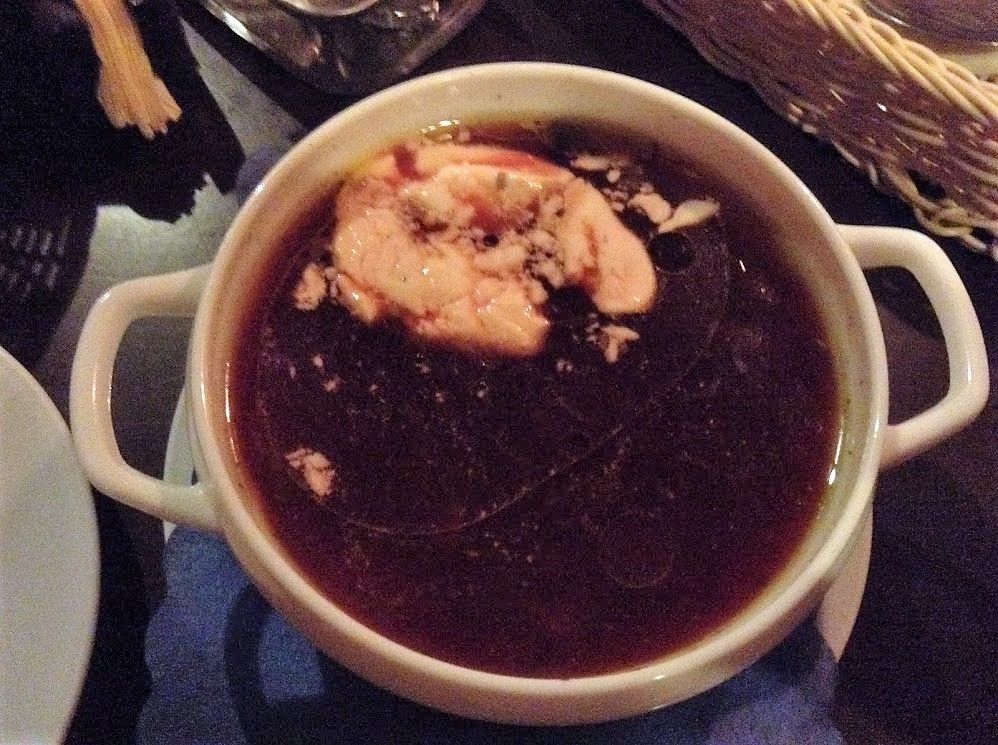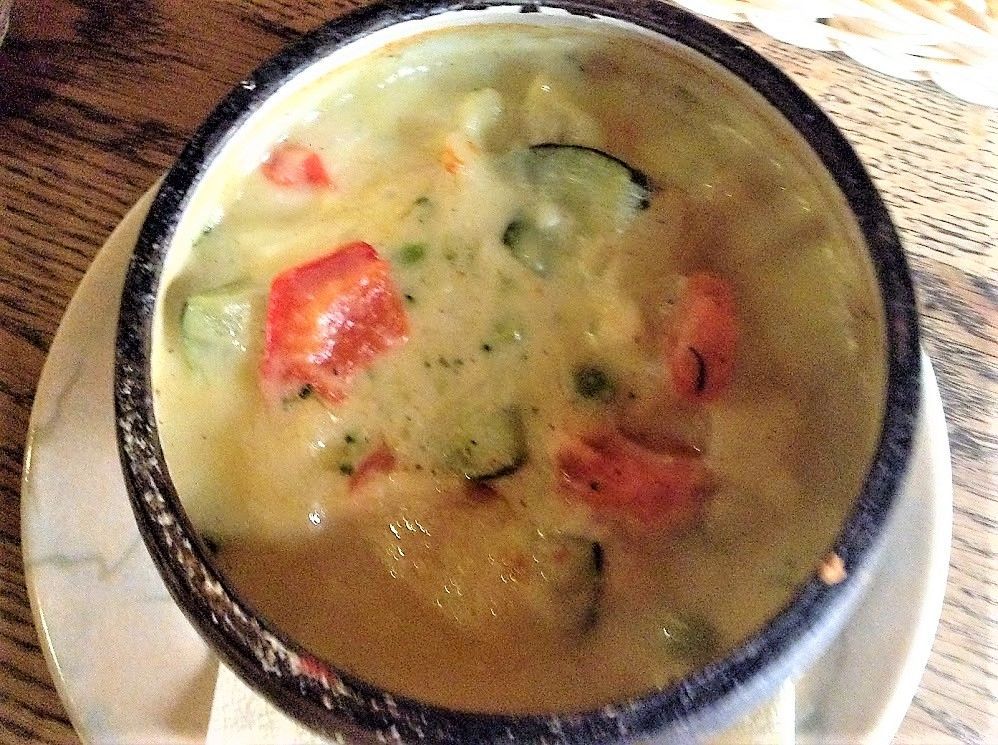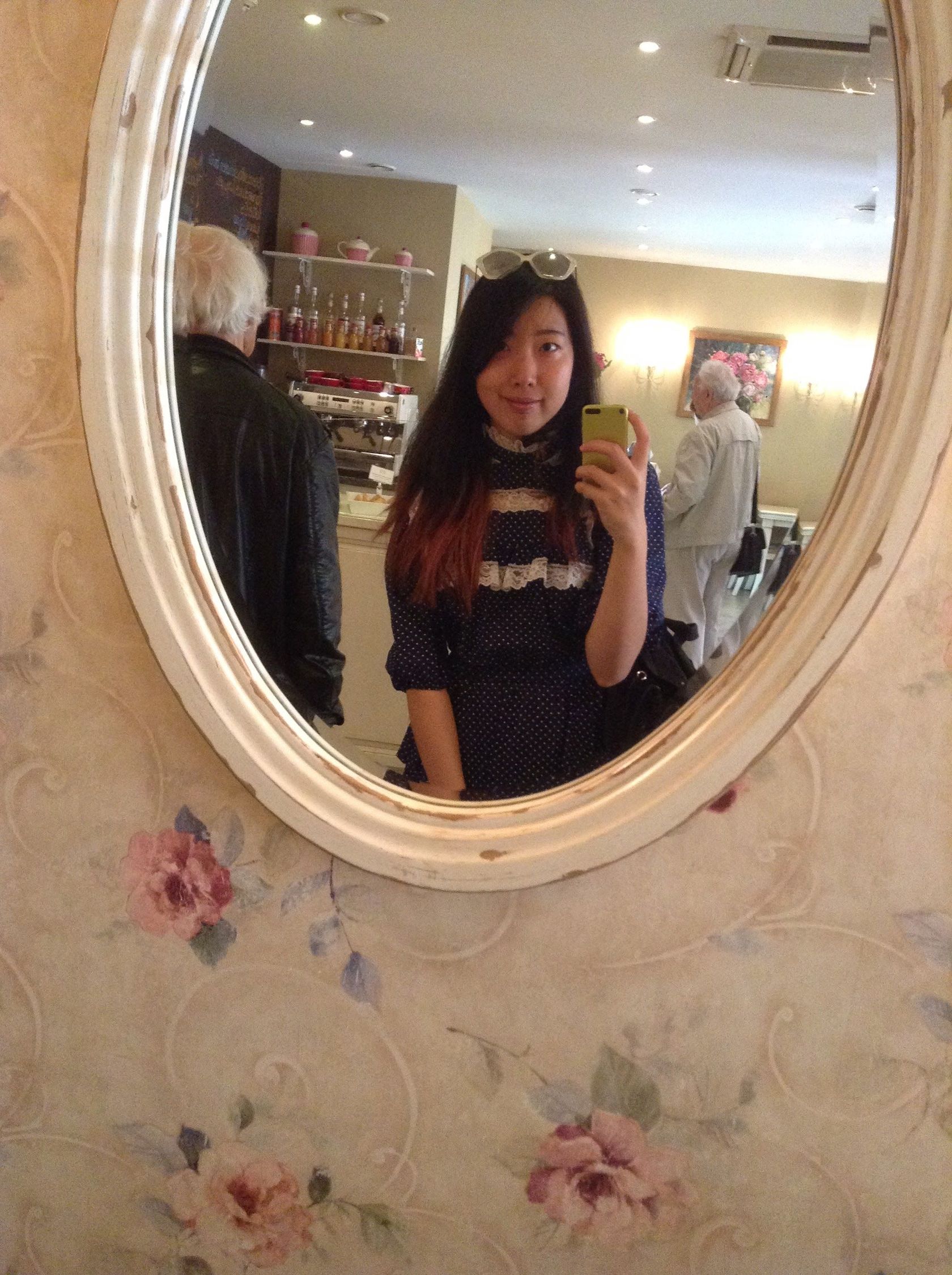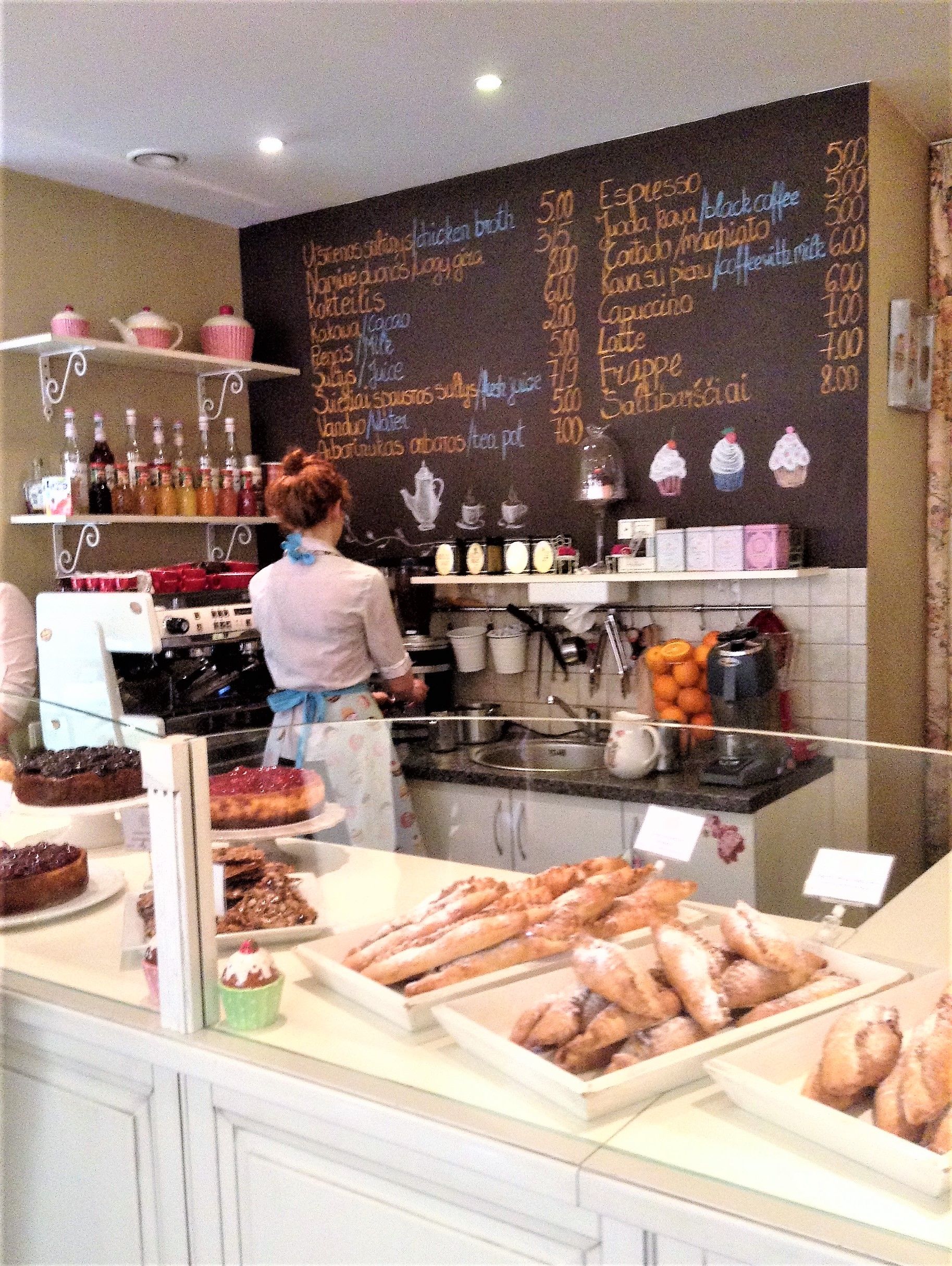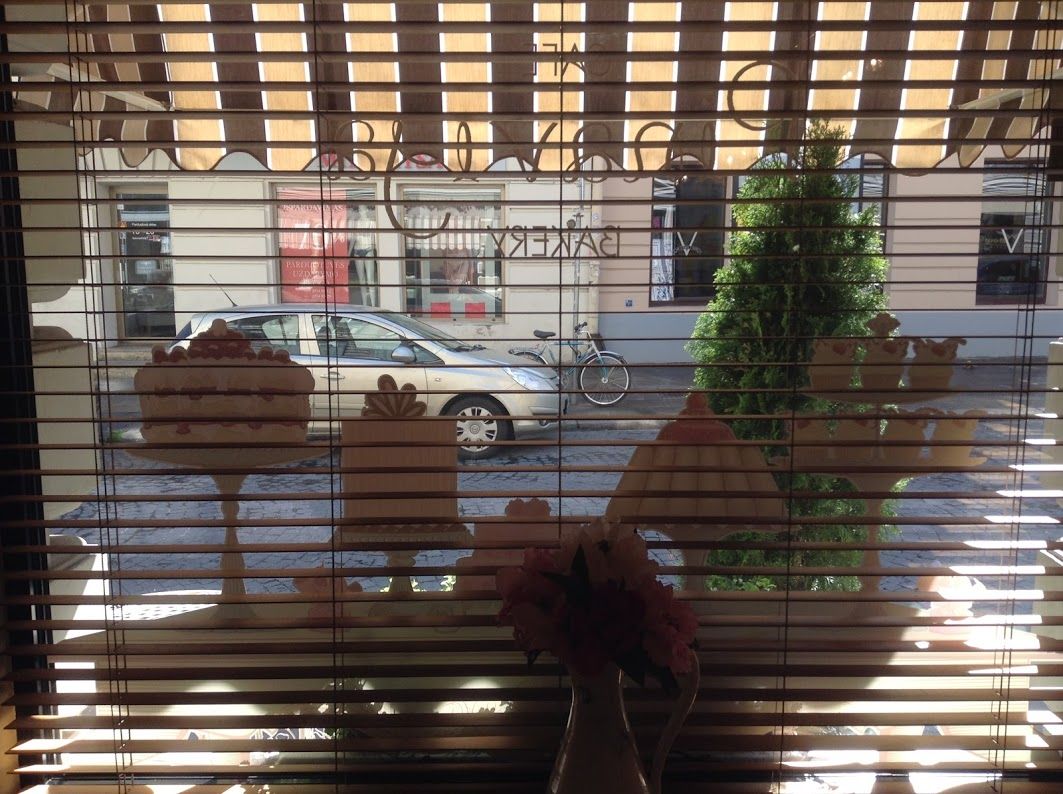 I love this little cafe's, it's like a little fairytale cafe, the waitress girl looks like fairytale character too.
比如这个小咖啡店就好可爱,在波罗的海国家很多姑娘都长得很可爱,金发碧眼。
---
Vilnius is a super green city, you can find green area everywhere, in the city center or outside the center. From most green area surrounding the city, you can get an amazing view of the city and the river that flows around the city. Many locals like to come to here with friends.
维尔纽斯是一座很绿色的城市,从城市中心到市郊,无处不是绿地公园,走几步就是一个公园。环绕着维尔纽斯古城有很多地势略高的绿地,在这里可以俯瞰这座粉红的城市,当地人很喜欢带着朋友和家人,来绿地坐坐,真羡慕这样慢节奏的生活。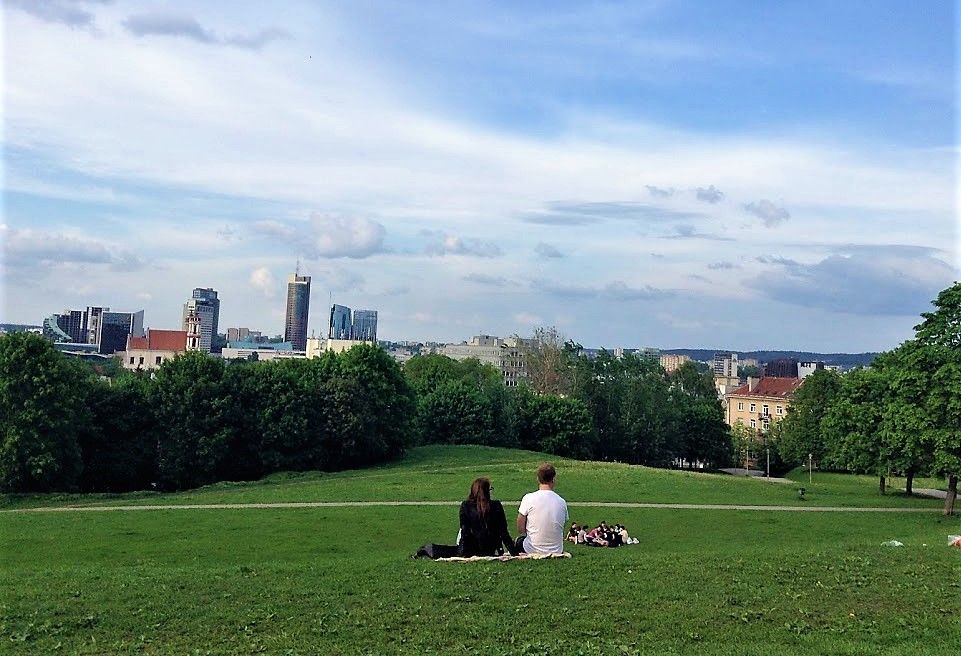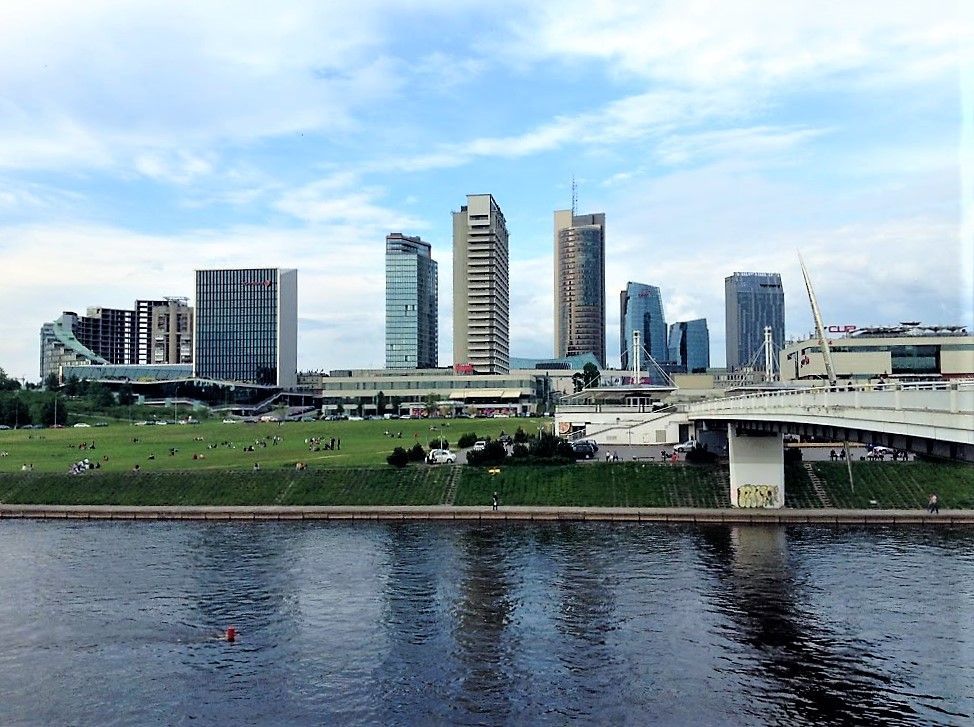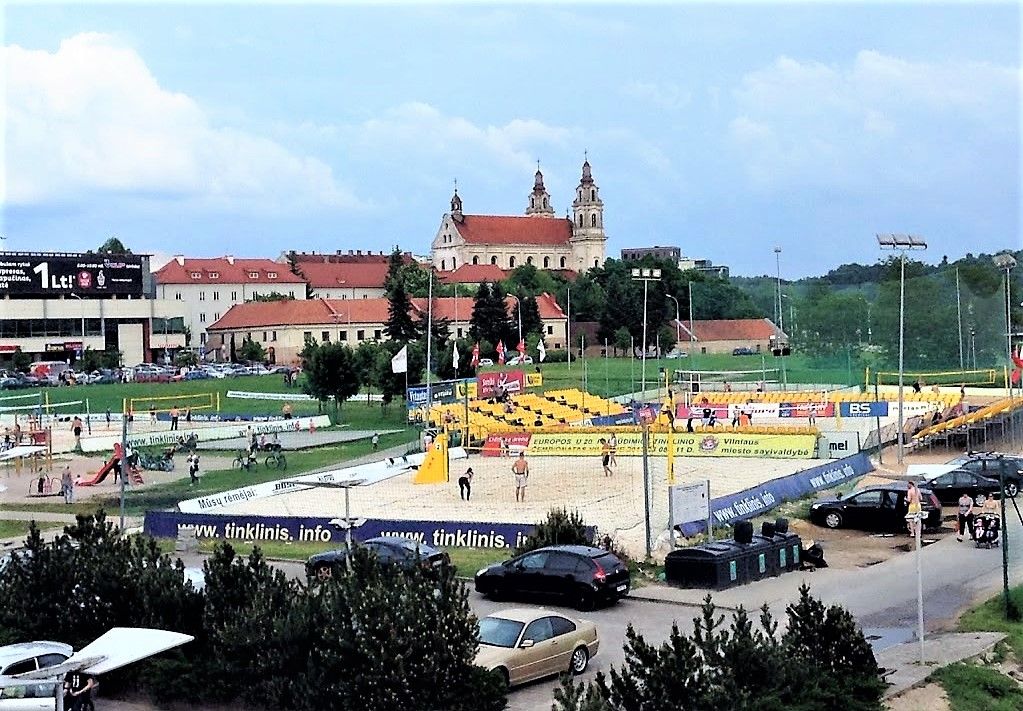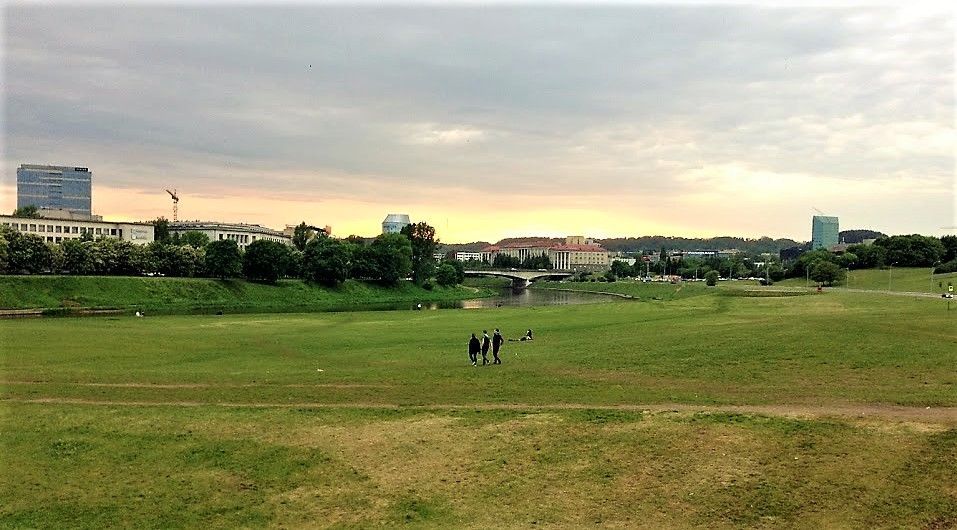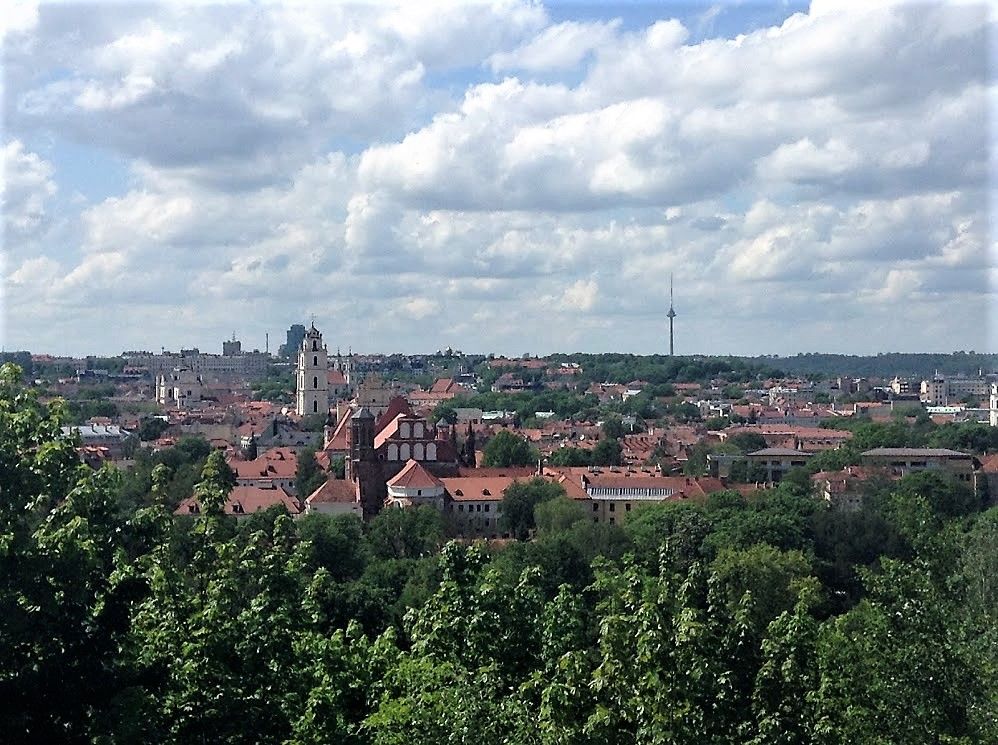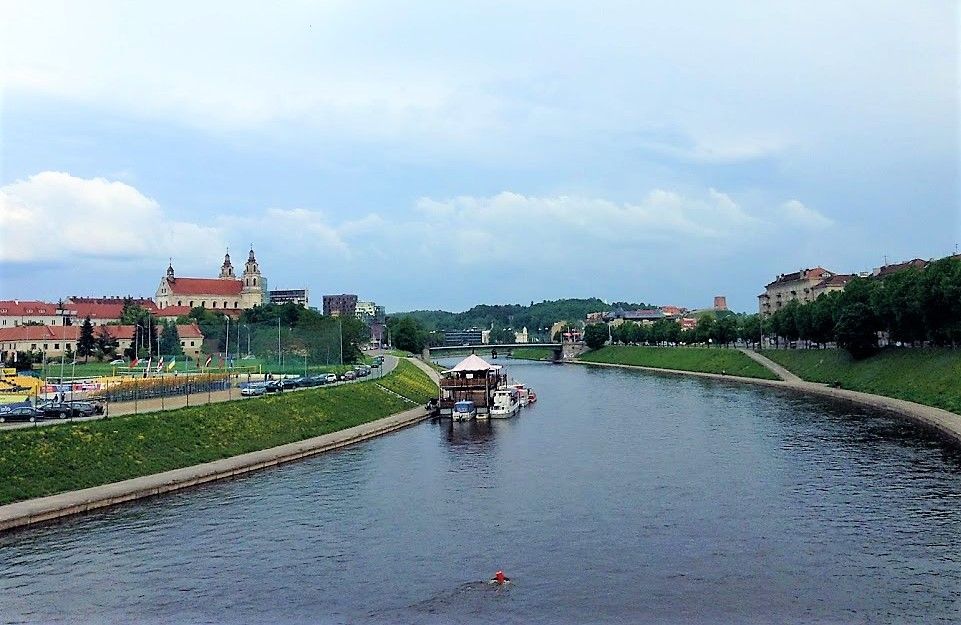 Thanks for reading, I hope you like Vilnius.
谢谢阅读,希望你们也喜欢维尔纽斯。