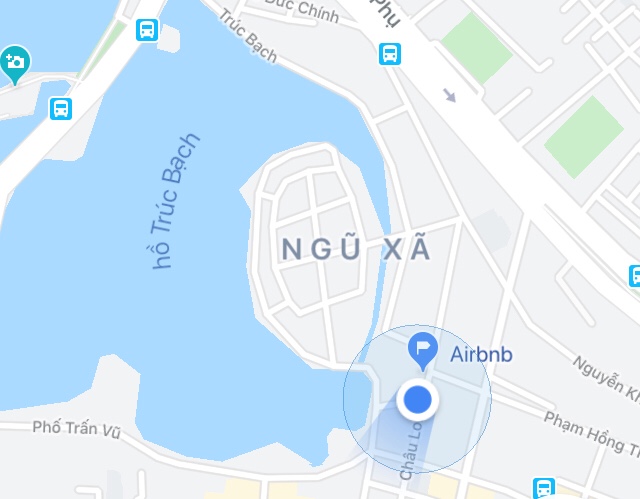 The airbnb I'm staying this time is near Truc Bach Lake, not far from the West Lake. This area is a place to go in the evening when you are in Hanoi.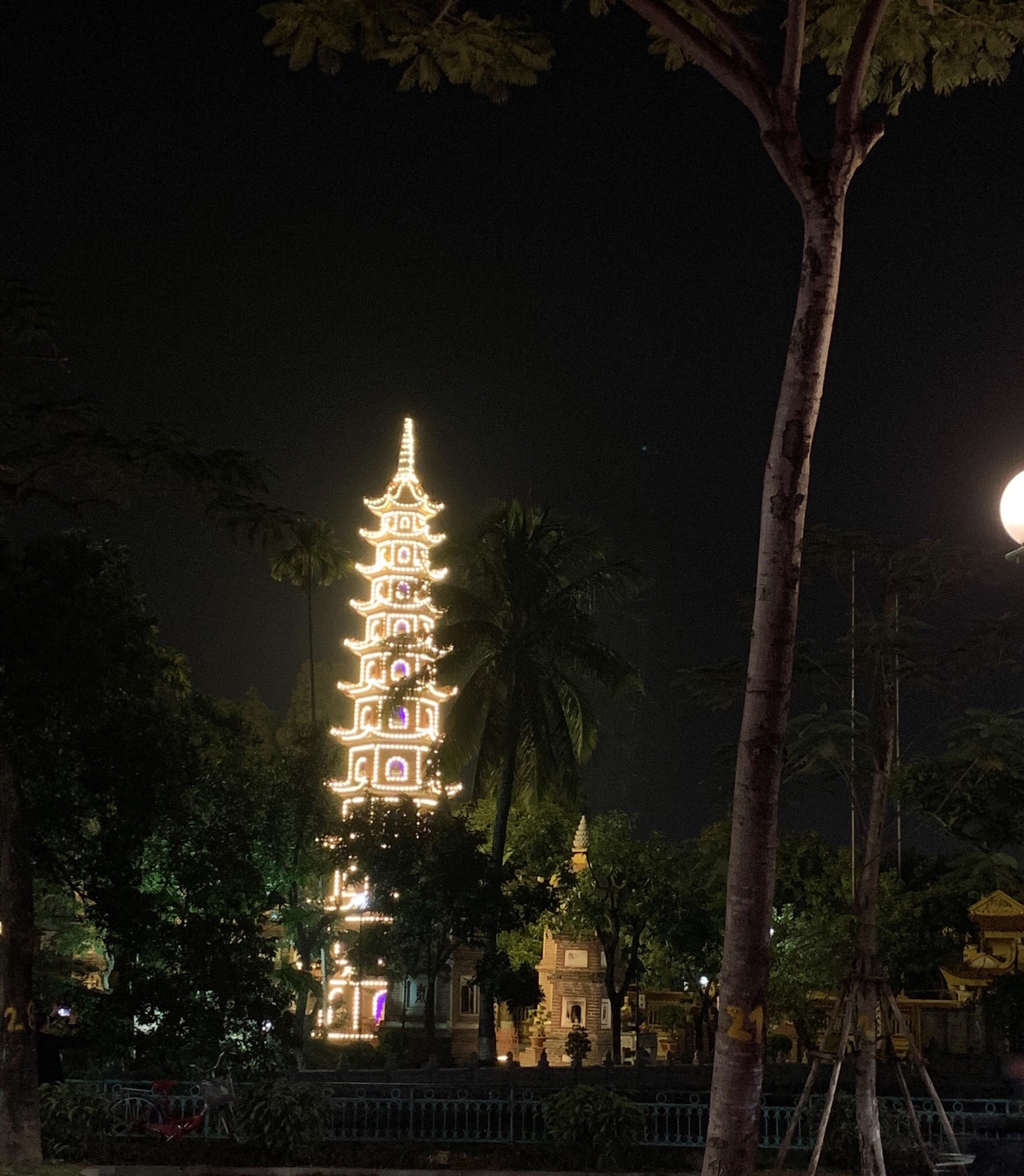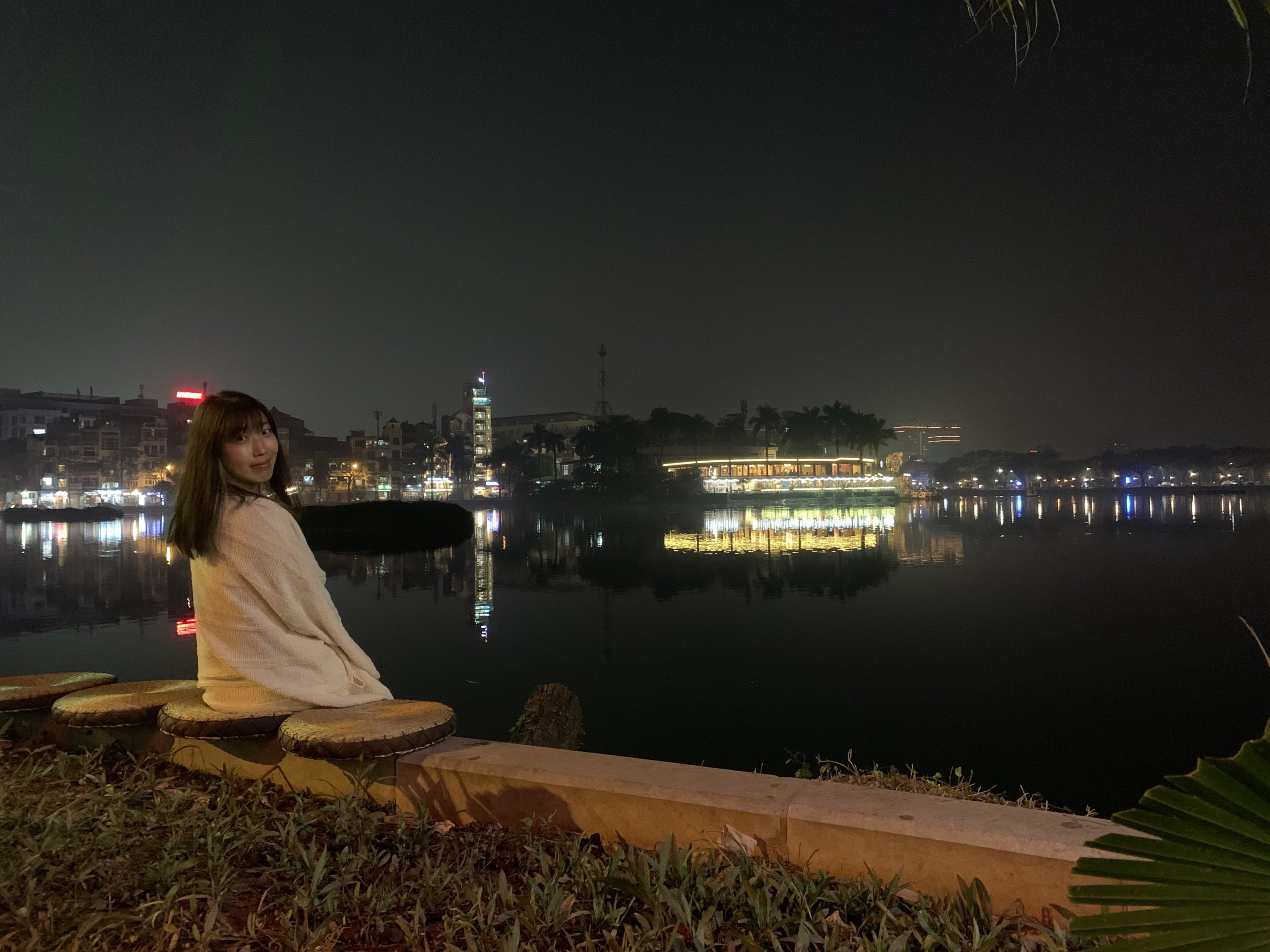 Before I arrived, I had no idea it's also close to a tiny island called Ngũ Xã. The other day, while walking around in the evening, I realised the island is actually quite interesting.
Hanoi is probably not your best city for nightlife, but in Ngũ Xã, you can find quite a few bars around the lake. Or some people just come here sit in front of the lake, "grab" some drinks and snacks with the app: life is pretty convinient in this part of the world.
Cafés along the lake are quite good, you find reasonabley price cocktails, smoothies and other drinks.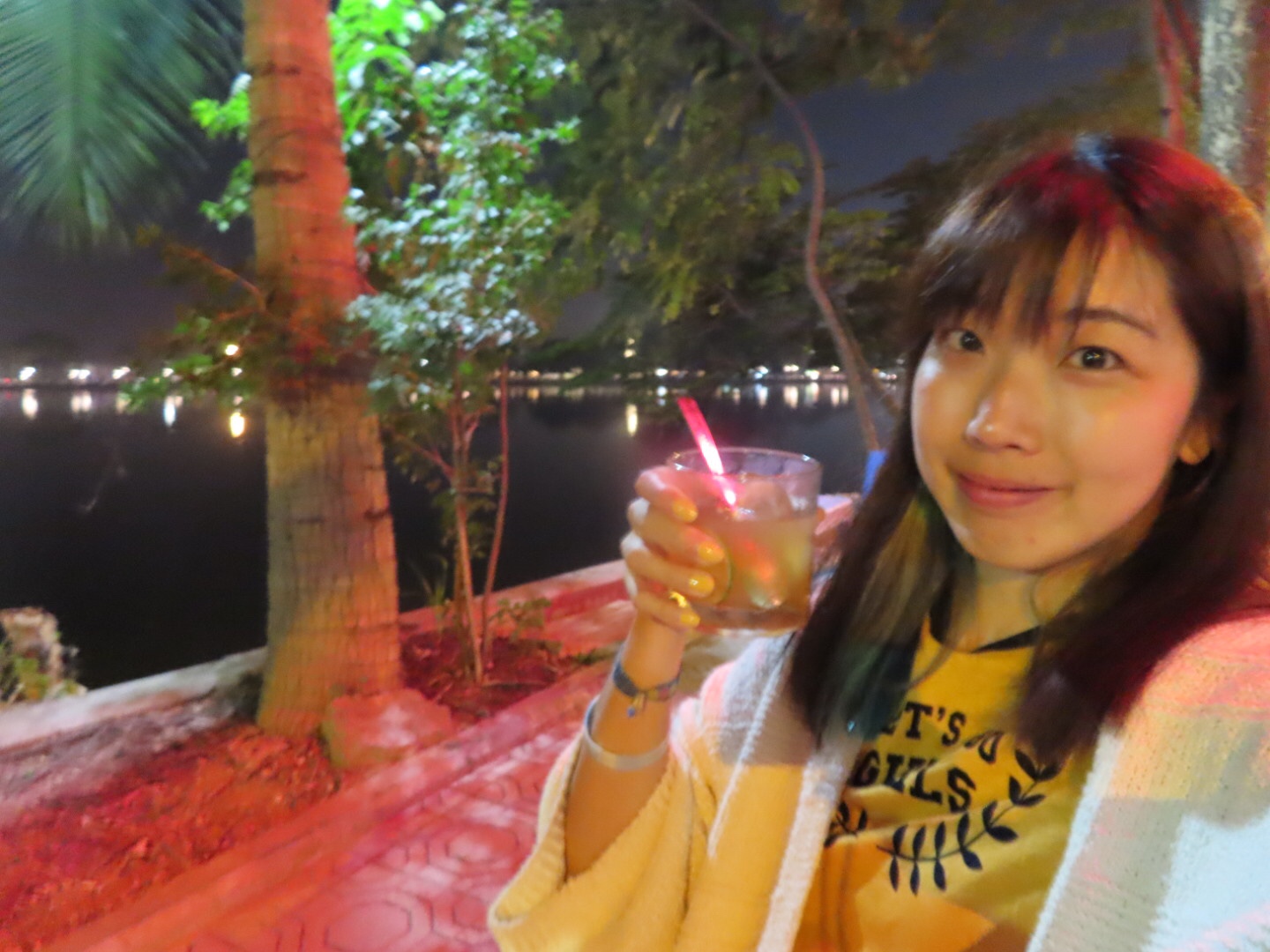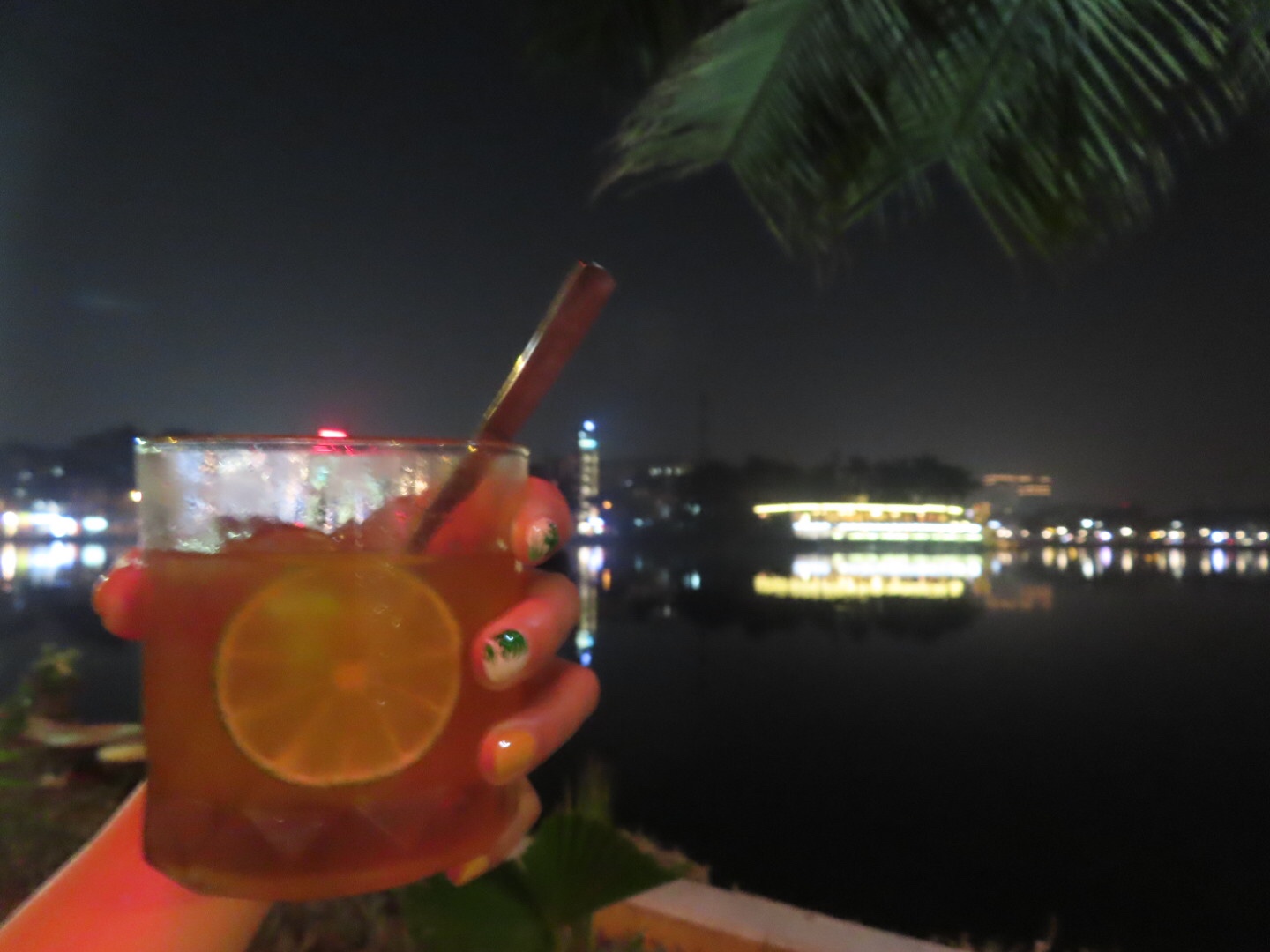 In the middle of Ngũ Xã, I discovered an interesting street snack in Hanoi called Pho Cuon.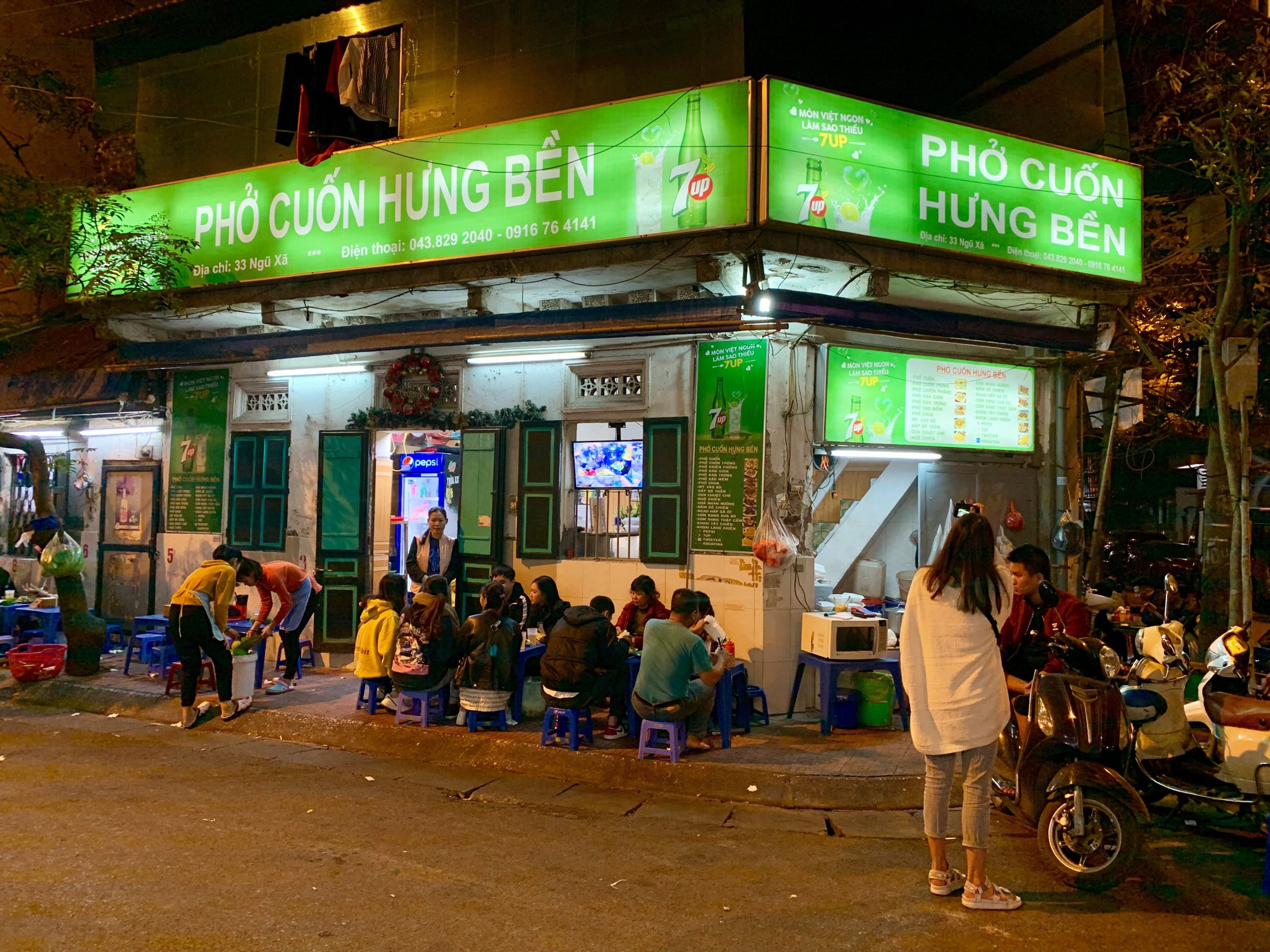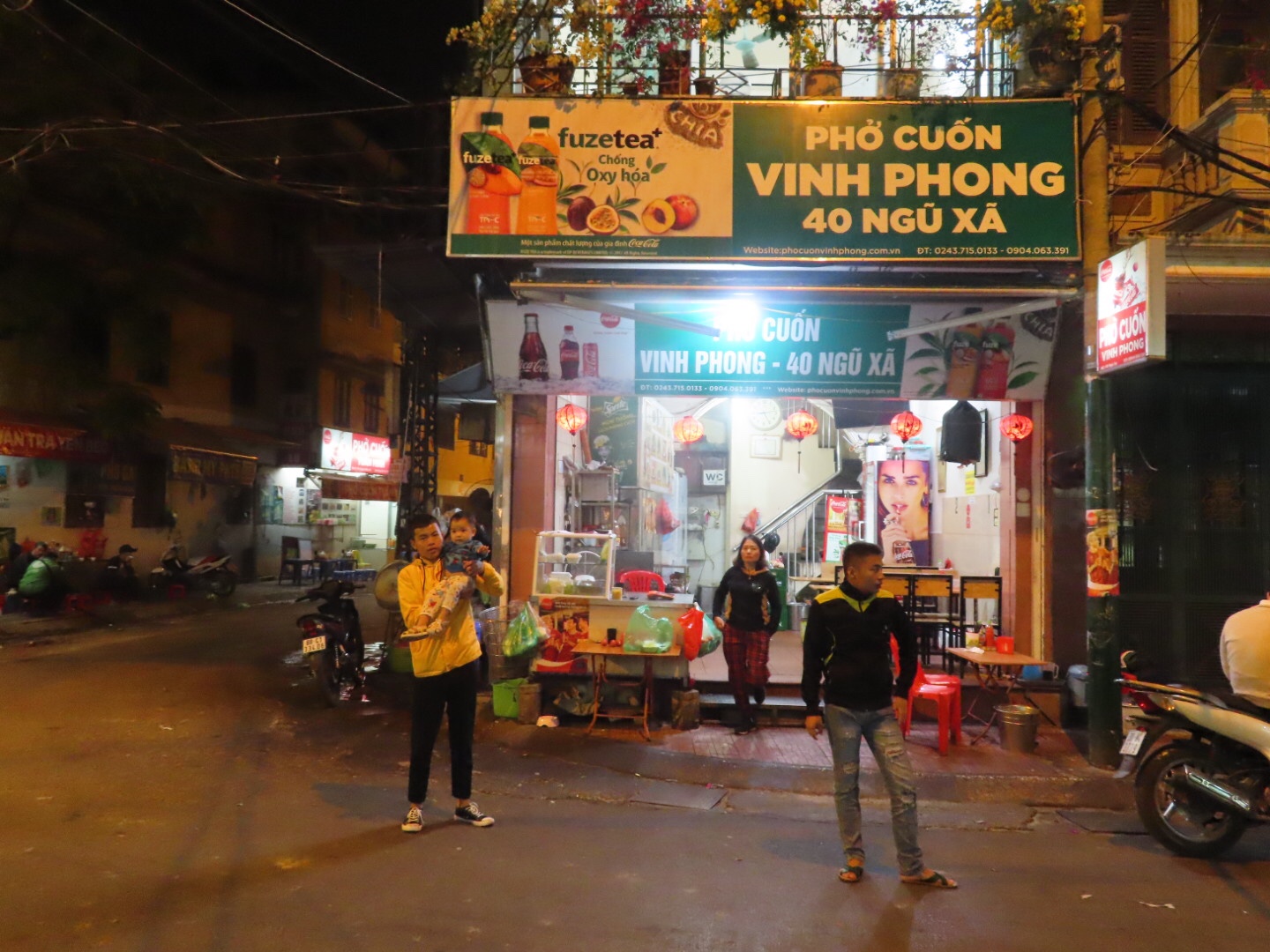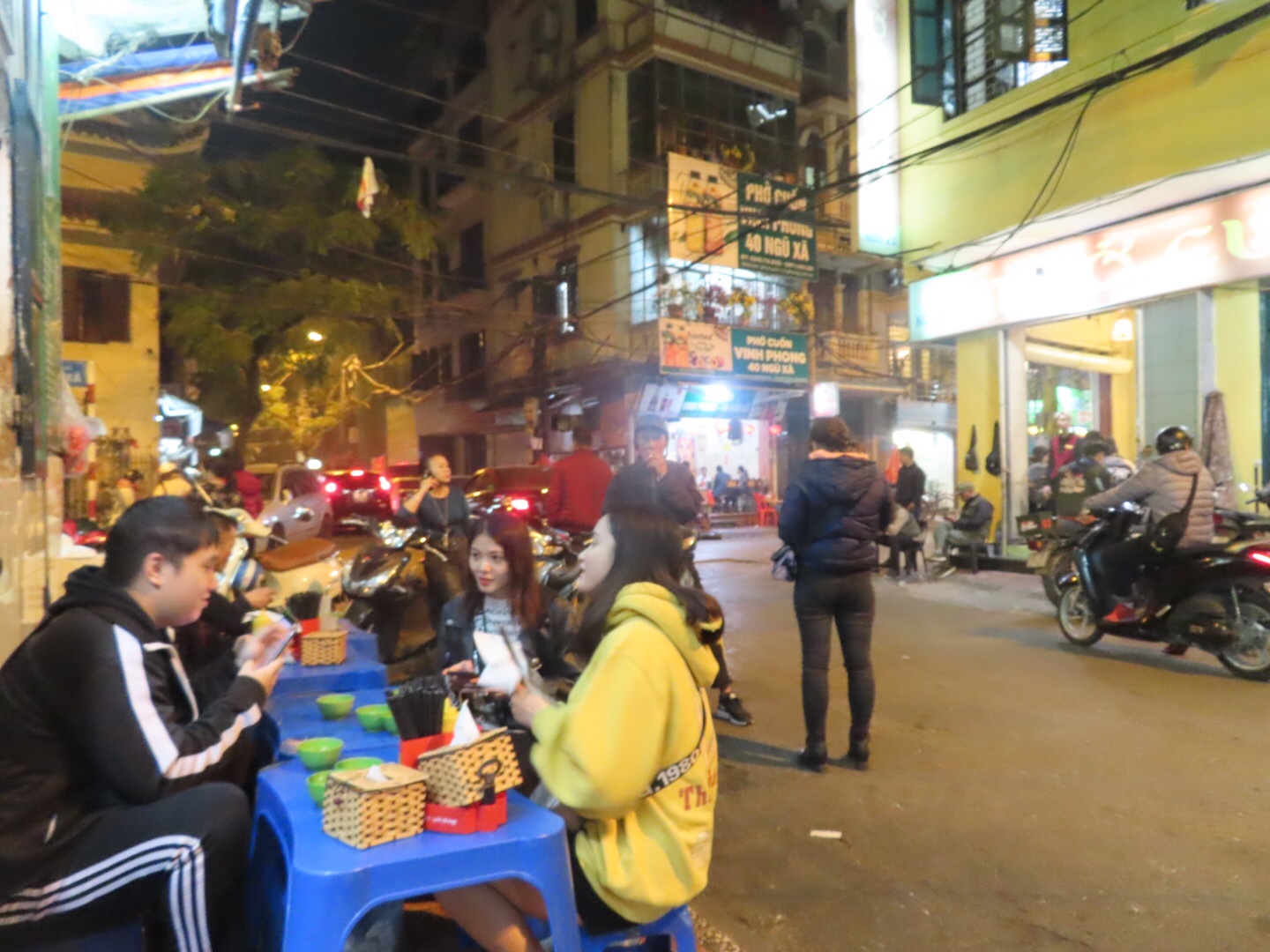 The whole area has only one kind of restaurant, they all called Pho Cuon.
After berief research I realised Pho Cuon is actually rolled Pho (Vietnamese rice noodle), alternative for those that don't like noodle soup?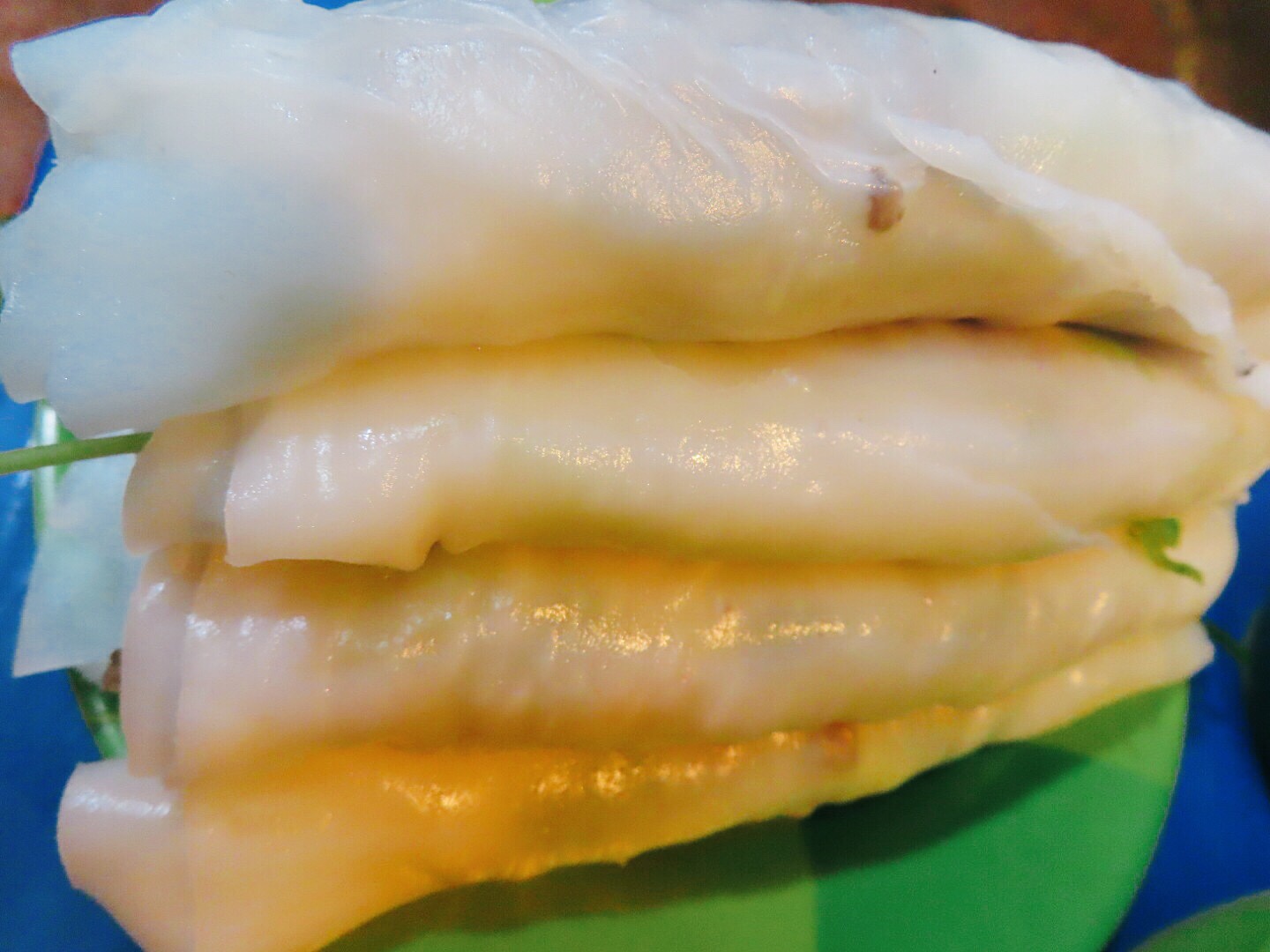 It looks like this.
I liked normal pho better, this is kinda tasteless for me, even with the sauce ...
Funny thing is that I just foung it's a typical Hanoi street food. How come I didn't see it much on my last visits? Maybe because I haven't visited this part of the city much. I guess most Pho Cuon restaurants are in Ngũ Xã island.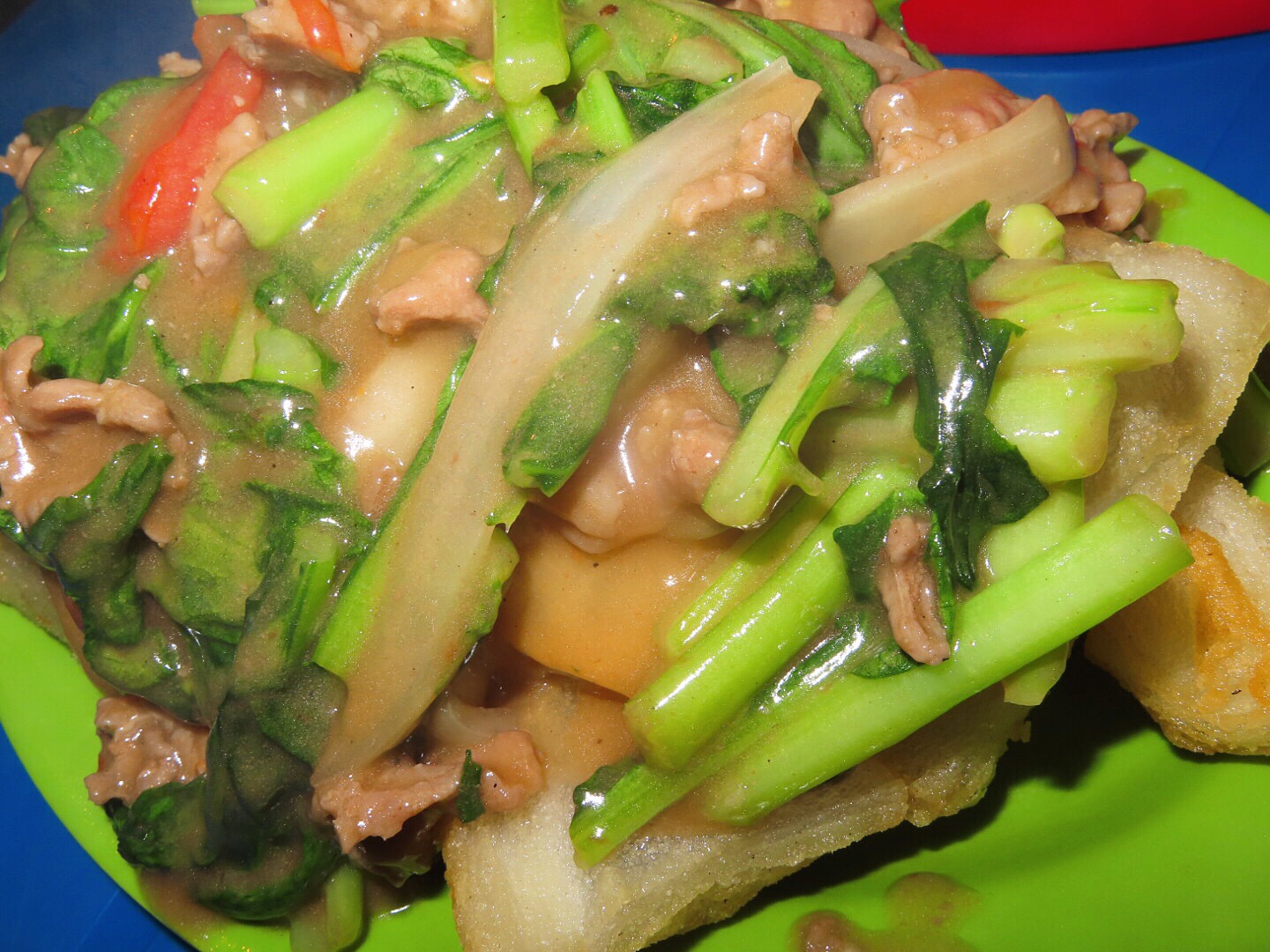 I didn't like Pho Cuon much, but I really liked another dish that they sell in Pho Cuon restaurant a lot. It's called

PHO CHIEN PHONG

, basically deep fried Pho served over sauced beef and chinese cabbage.
It doesn't look that amazing in the photo, but that's because it's street food, lightening is bad, camera isn't the best and no fancy plate... the sauce was soooooo good. I recommend it to anyone who likes Asian food, it's a must try when you are in Hanoi.