Joy's top 10 Songs of ALL TIME
@verhp11 will create a TOP 50 list for Steemians, I'll give my top songs here for him to choose ^^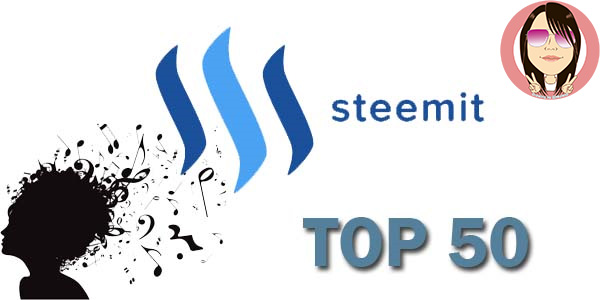 Original post is HERE
Joy's top 10 (in unsorted order)
Nirvana: Smells Like Teen Spirit
Pixies: Debaser
Gorillaz: Clint Eastwood
Eels: Last Stop: This Town
The Smashing Pumpkins: Tonight, Tonight
Nick Cave & PJ Harvey: Henry Lee
Pearl Jam: Black
Red Hot Chilli Peppers: Dani California
David Bowie: Ziggy Stardust
Joy Division: Disorder
The Smashing Pumpkins will come to Belgium next year, maybe I'm going to see them ^^
---
Challenge at least three persons to participate
Use the tag #steemithitslist
Select a minimum of 10 and a maximum of 30 songs in your top list
The Steemit list will be constructed out of the songs that are posted with the hashtag.
Put a link to your own post in the comments of this post
The final list, with playlist, will be posted on 31 december.
---
I nominate:
@waybeyondpadthai @greencross @itchyfeetdonica @oflyhigh @rivalhw @ace108 @future24 @deanliu @ramengirl @livinguktaiwan @runicar @ytrphoto @adetorrent @rea @ezzy @captainbob …… anyone, feel free to join, no one nominated me and I just felt like joining so I made this post.

大家来提名参加Steemian最爱的50金曲活动,@verhp11办的,每人提名10到30首歌,12月底前发帖,以 #steemithitslist作为标签。我选了我最爱的10首歌,大家一起来参加吧!
我提名了一些人,但是没被我提名的人也可以参加!