If you've been following my Steemit posts, you've probably already noticed that I went to the Rock Werchter festival last week and had 4 amazing days there.  As its name infers, Rock Werchter is a annual festival held in a village called Werchter since 1976 and featuring Rock music (you can see many R&B, electronic or pop bands as well). Although I go there almost every year, but it's the first time I went for the whole 4 days, so it has been a fun experience for me and I'd like to share it with you all.
Camping people waiting for the bus on Wednesday already
| Leuven shuttle bus waiting point | festivalpark shuttle bus waiting point |
| --- | --- |
There are a couple of nice festivals all around Belgium in the summer. I always go to Rock Werchter because I live in Leuven, the nearest city, from where you can take free shuttle buses to the festivalpark. It's great for those who don't like camping and don't like to pay the €15 daily parking ticket. The shuttles were frequent enough so that I never needed to queue. 

Steem-inspired Festival Outfit
Another thing I love about music festival is I can wear whatever I like.
I chose different style for each day 😀
Last year I've made a RW17 report already, back then I just started to be active on Steemit and I wrote Steemit on a board. This year I decided to do more Steem promo on the festival. I always think festivals are perfect places for promotion, since people are happy and willing to talk.
Some details of my outfit, I have a bunch of Steem Tshirts, probably you guys already know. This time in Werchter, I decided to try out something new and more festive, such as a choker with the Steem QR code and a sequin floppy hat with the text "Joy Loves Steemit" plus a not so nicely made Steemit new logo. 

Festival Report
| I love the T-shirt of the guy in front of me. | Camping sites, there are several of them |
| --- | --- |
From the shuttle bus to the festival it's still a 20-ish-minute walk, where you pass the camping sites. I grew up in China during my teenage days, there're outdoor music festivals but not as crazy. Seeing the kids on the camping site makes me regret never experiencing having experienced crazy camping days.
The 4 days of Rock Werchter have been the hottest days so far this year (look at the water spray at the entrance!), which is a surprise. I still remember last year when it's so rainy and muddy. Leuven station was full of mud every day and I also ended up super dirty after the festival lol.

Lineup
The lineup for this year was great. There are some nice Rock bands that I've been following and also seen playing a couple of times, such as Nick Cave and the Bad Seeds, Eels, etc, some I've been wanting to see for ages, such as The Killers and Pearl Jam. Even some that reminds me of my...childhood? Craig David, Jack Johnson etc.
Click the links above to see the daily vlog I made during the festival.
Are you wondering why I have 4 separate wristbands instead of a combi one? As soon as the lineup went out, I got the day ticket for Sunday. Afterwards I was lucky enough to win the other 3 days tickets with one of the sponsors, so cool to collect all 4 different colors.
Here are some pictures I took from some bands performance:



Alice in Chains.

Honestly I didn't know them but I heard they were very popular early 90s.

I love his guitar! →
Nick Cave and the Bad Seeds. It's always a pleasure to watch their live shows. Nick is already 60 years old but live he has been the best I've ever seen. He's so enthusiastic and crazy on stage, he interacts a lot with the spectators, sometimes he likes to do crowd-surfing, this year at Rock Werchter, he invited a group of fans to the stage, singing and dancing with him. 
Have you missed the old school UK garage?
London Grammar was playing during the Belgium-Brazil football match, apparently more people are interested in the match instead. I've seen some even sitting in front of the stage follow the live streaming on their phone while listening to the concert lol. London Grammar is in fact great 😀
Have you ever watched the show "Vikings"? You must know the theme song "If I Had a Heart", it's performed by Fever Ray, a Swedish electronic singer-songwriter. It was my first time to see them live, so fascinated by the their mysterious effect.
Too many great bands, you can find detailed vlogs above.

Festivalpark, Food and Crowd
RW started in 1974 as a one-day event, I've met someone this year who has been attending the festival for the past 32 years and has seen how the event evolves until today. Where the site is located is basically some farmlands during the non-festival days, and different stages are set up for the summer for a couple of concerts and a few festivals, Rock Werchter being the largest one.
↓ Enjoying Belgium fries and beers 😀   
my selfie light
This time I remembered to bring a selfie light for making photos and clips at night. Selfie light is a pretty common gadget in Asia but not that much in Europe. I notice it attracts some attentions. I had some people coming to me asking about it and they then told me it's so cool haha.
I guess I did take a lot of selfies during the festival. Seeing me taking selfies, some peoplen came over taking photos with me. Met new people and had some fun!

Promo Steem
In the festival park, you can get an empty paper board and write whatever you like.
The other day I posted a mobile streaming on DLive during the festival, holding the Steem board, some Steemit friends asked me how people reacted.
In fact, I was so excited that I was holding the broad and jumping... I did got some attention and some even said "You love Steem? Me too." but I don't really think they know what Steem really is, as they can't even pronounce it properly lol. Can be they were rather drunk and just liked to talk to everyone. Some more rational ones asked me what it really was, I told them it's a blockchain empowered blogging platform and you might get some rewards by posting interesting content. I think next time I will try to get a QR code sticker to attach to the board too, that would make things much easier.
Inside the festival park there are a lot of sponsors that gave out free drinking coupons or free sunglasses upon your registration, etc. I was hoping Steem could be as big as those one day and sponsor some music festivals!
Location: !steemitworldmap 50.971639 lat 4.694091 long d3scr

Rock Werchter 2018音乐节记录
终于抽出时间来好好写写今年的RW音乐节,我虽然每年都去,但通常都是抽一天去看看。而今年终于有一次去了完整的四天,决定来详细记录一番。
我住在鲁汶,也是荷比卢低地国家最古老的大学所在地。而RW音乐节在离鲁汶附近不远的Werchter这个地方(这个名字有点拗口,不会荷兰语应该比较难发音)。Werchter小村没什么意思,所以大部分去音乐节的,如果不选择露营,就会在鲁汶住酒店或者AirBnB,然后搭接驳公车过去,大家20分钟,接驳公车非常方便,我去的几天从来不用等。
Rock Werchter音乐节是比利时最有名的音乐节之一,从1974年至今,已经有四十几年历史。跟它的名字一样,主推摇滚乐队,但是现在除了主舞台还是依旧以摇滚为主,旁边的舞台也有很多流行,RnB或者电音乐队来表演,在RW可以看到小则15岁左右的青少年,老则5,60岁的老牌摇滚乐队乐迷们。欧洲青少年你们也知道的,大多住在村里,平常除了喝点小酒,也不是特别有意思,所以夏天的一些音乐节就成了他们狂欢的地方,有的青少年如果得不到家长赞助,还会半夜给音乐节主办方打工,打扫卫生,以换取音乐节的门票,可见他们是多么渴望音乐节的狂欢。当然除了比利时人,还有很多荷兰人和英国人过来玩,其实荷兰和英国也有很多不错的音乐节,我猜他们来比利时的原因,因为比利时啤酒比较便宜……
我的音乐节装备
说到音乐节装备,我也是非常纠结,既然都去狂欢了,哪能不穿点奇装异服。其实也没有太奇怪,因为在比利时网购比价差,没办法买到好看又酷的假发之类的,或者比较厉害的装备,不给我想了个办法,干脆把Steem的元素加到里面好了。在我的choker上面我用热转印纸印了个我的Steemit的地址二维码,加上上次买了个DIY的Steemit logo的草帽,倒是看着也还不错!
演出阵容
如果你有追踪我的一些Vlog 1 2 3 4,我发了每一天的一些乐队的表演。其中我印象很深刻的有:
Nick Cave and the Bad Seeds:Nick已经60岁了,但是他的现场依旧非常振奋人心,他非常喜欢跟观众互动,我看过几次他的现场,有一次他被观众举着Crowd surfing,有一次太嗨了,差点掉下舞台……这次他邀请了十来个粉丝上台一起跳舞欢唱,太厉害了!对了,他还唱了那首经典的Weeping Song。
Craig David:如果我说Craig类似我的童年记忆会不会被打?真是太怀念他的首专和当年流行的UK Garage乐风。Craig这几年回归,开始玩电音出入各种夜店趴体,我也无感了,但是听他唱起Rewind之类歌,真是怀旧啊!
我很喜欢London Grammar主唱的声线,这也是我第一次听他们现场,快转粉了,他们演出的时候,比利时的比赛还没完,当时大家都去大屏幕看比赛了,看他们的人不是那么多,但是我觉得他们很棒!
Eels,The Killers也都很棒,当然还有Fever Ray这个瑞典电音乐手,太奇幻了……
Promo Steem
我最后一天心血来潮,用手机直播了一段,举着Steem板子到处走看大家什么反应。也有一些Steemian好奇大家的反应是什么,其实也是很有意思的。有的人好像不太会发音Steem,但是他们也还是说 "你喜欢Steem吗?我也是!" 我猜他们有点醉了。还有一些清醒的人会问我这是什么,我跟他们解释了,不知道他们会不会再回去查一下,我觉得下次要带个大号的二维码印在板子上应该效果更好,可以即时扫码!
在音乐节现场有很多赞助商,比如注册银行卡可以拿饮料卡之类的,要是Steem什么时候能赞助类似音乐节这样的活动那就太好了!
谢谢阅读!
Joy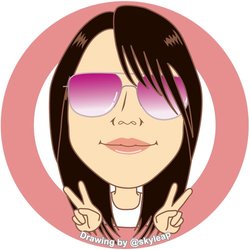 avatar made by @skyleap
Joy is a half-time world traveller, half-time Steemit blogger, based in Belgium.
You are welcome to leave any comments below. 😛






(Badgets by steemitboard.com )