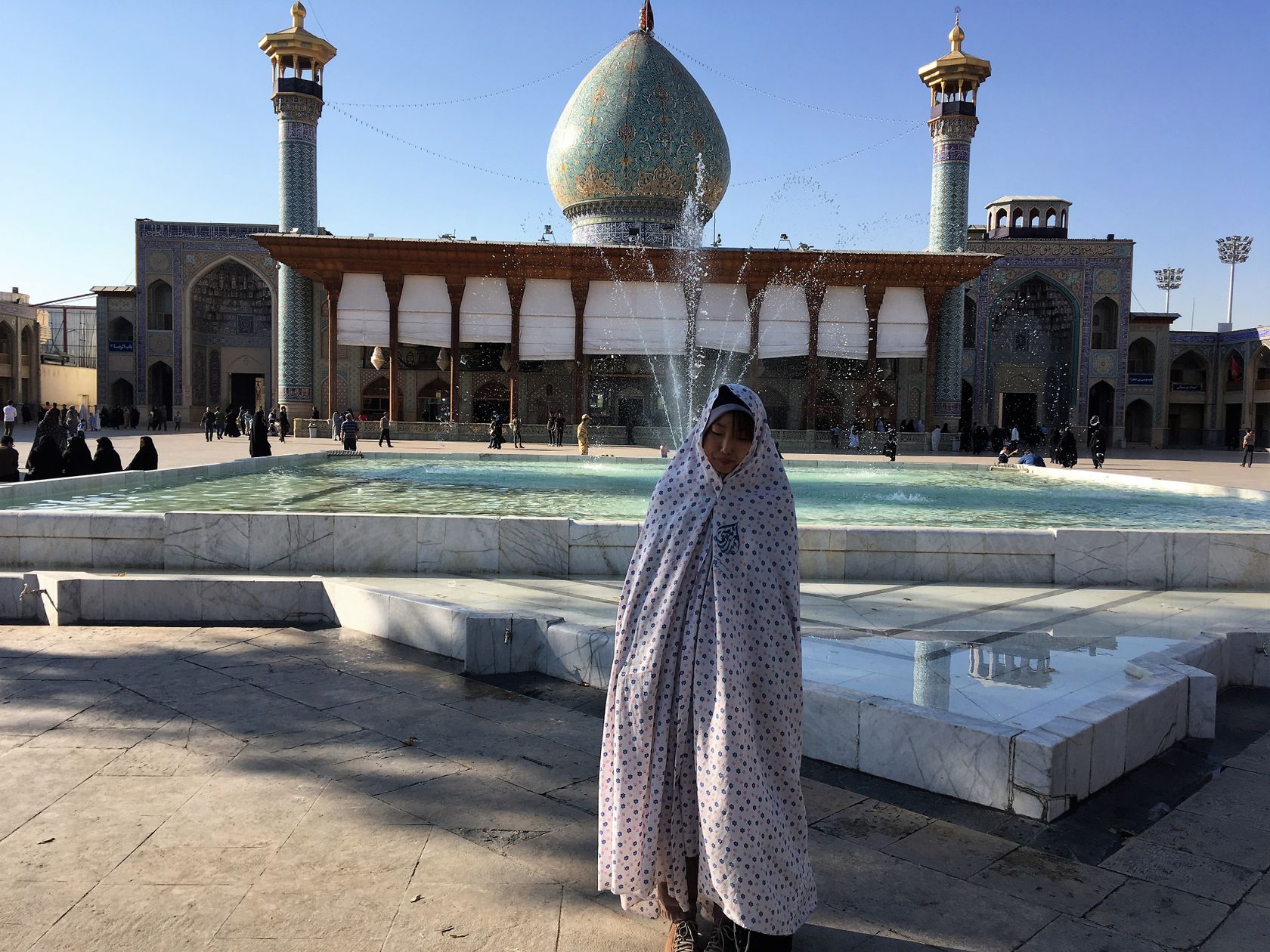 Although the most instagramed spot in Shiraz being the pink mosque "Nasir ol Molk", almost all the locals will tell you to check out Shah-e-Cheragh Shrine (Shrine of King of the Light) when you ask them for suggestions. Inside Shah-e-Cheragh you can find the tombs of Amir Ahmad (brother of Iman Reza) who was killed and now buried there.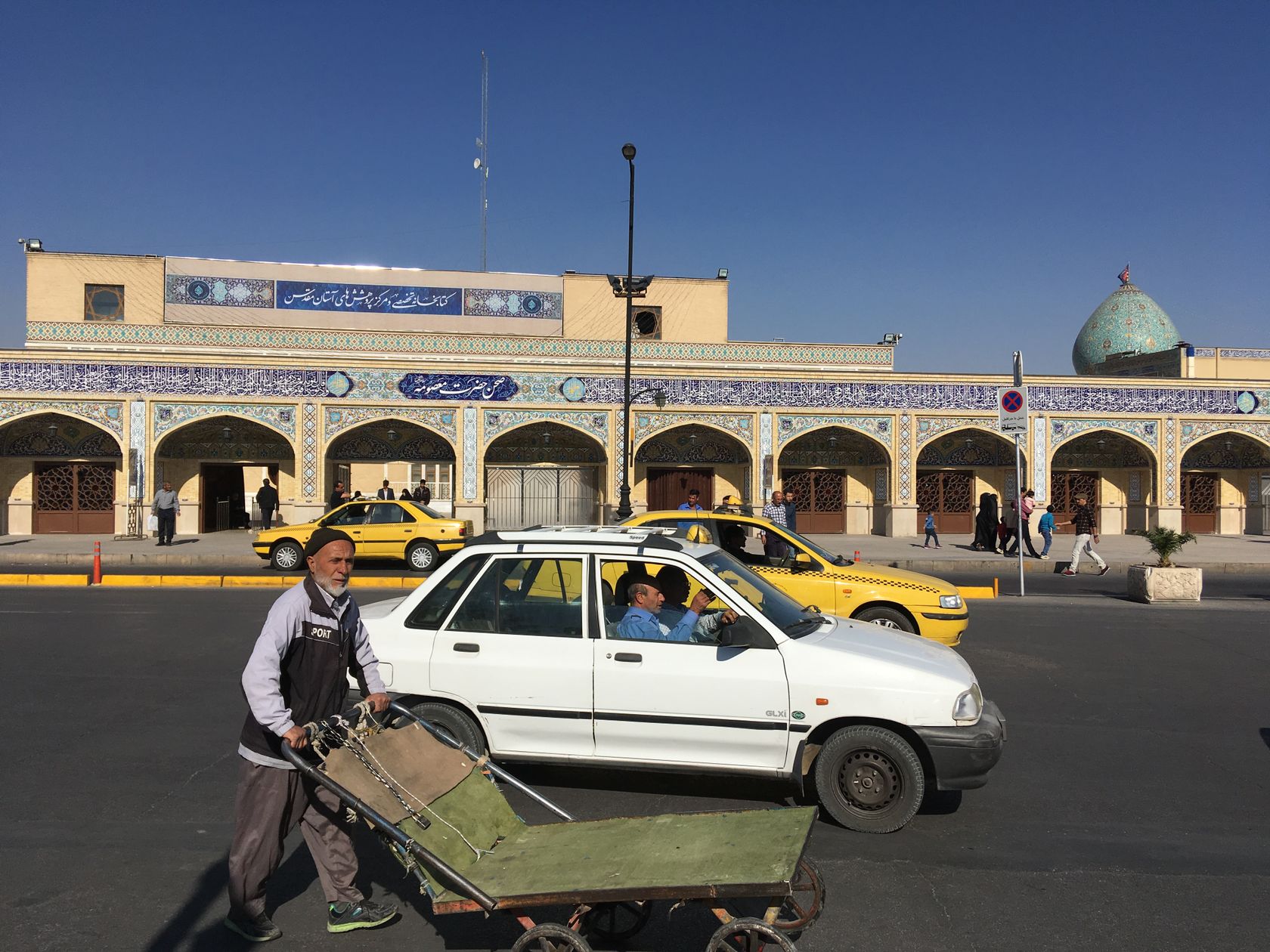 The exterior of Shah-e-Cheragh Shrine is rather simple though.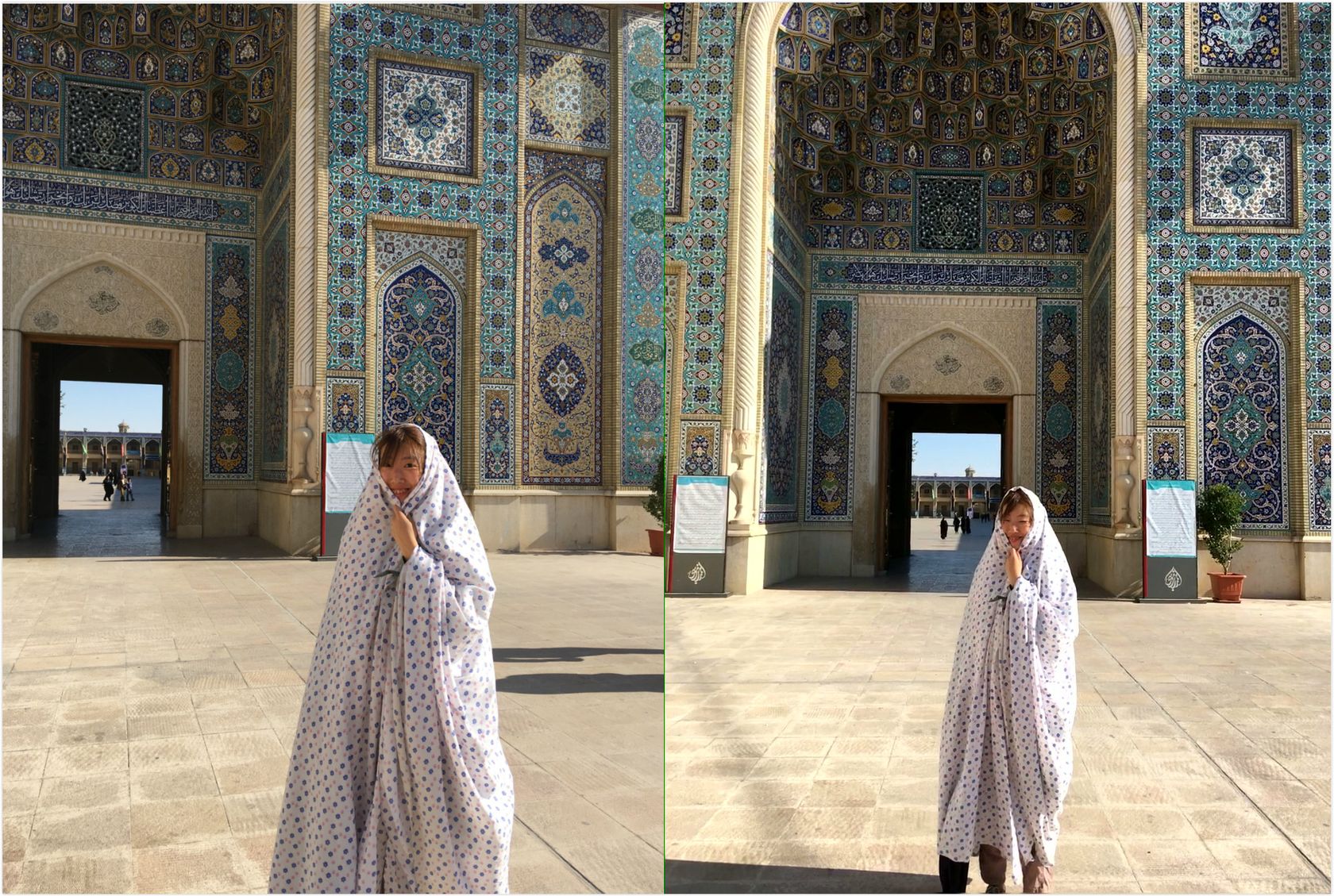 Unlike most historic sites in Iran that would charge for a standard entrance fee of 200,000 Rials, this huge shrine is free of charge. They even offered a English guide who walk you around the Shrine and tell you the story of this place.
To enter the shrine, women have to wear a chador. If you don't have one with you, no worries, they will lend you one. I got a light-colored chador and found it pretty fun to wear. I saw some women wearing those on the street and was always wondering how it feels like wearing it. It wasn't easy at all to walk around with it. Luckily there was this friendly Iranian lady who helped me wear it more correctly so that I don't need to re-put it on every 5 minutes after it went loose again.
Many Iranians I saw there were mainly tourists from other cities, they were mostly with family. I've met a few who really wanted a photo with me in my chador.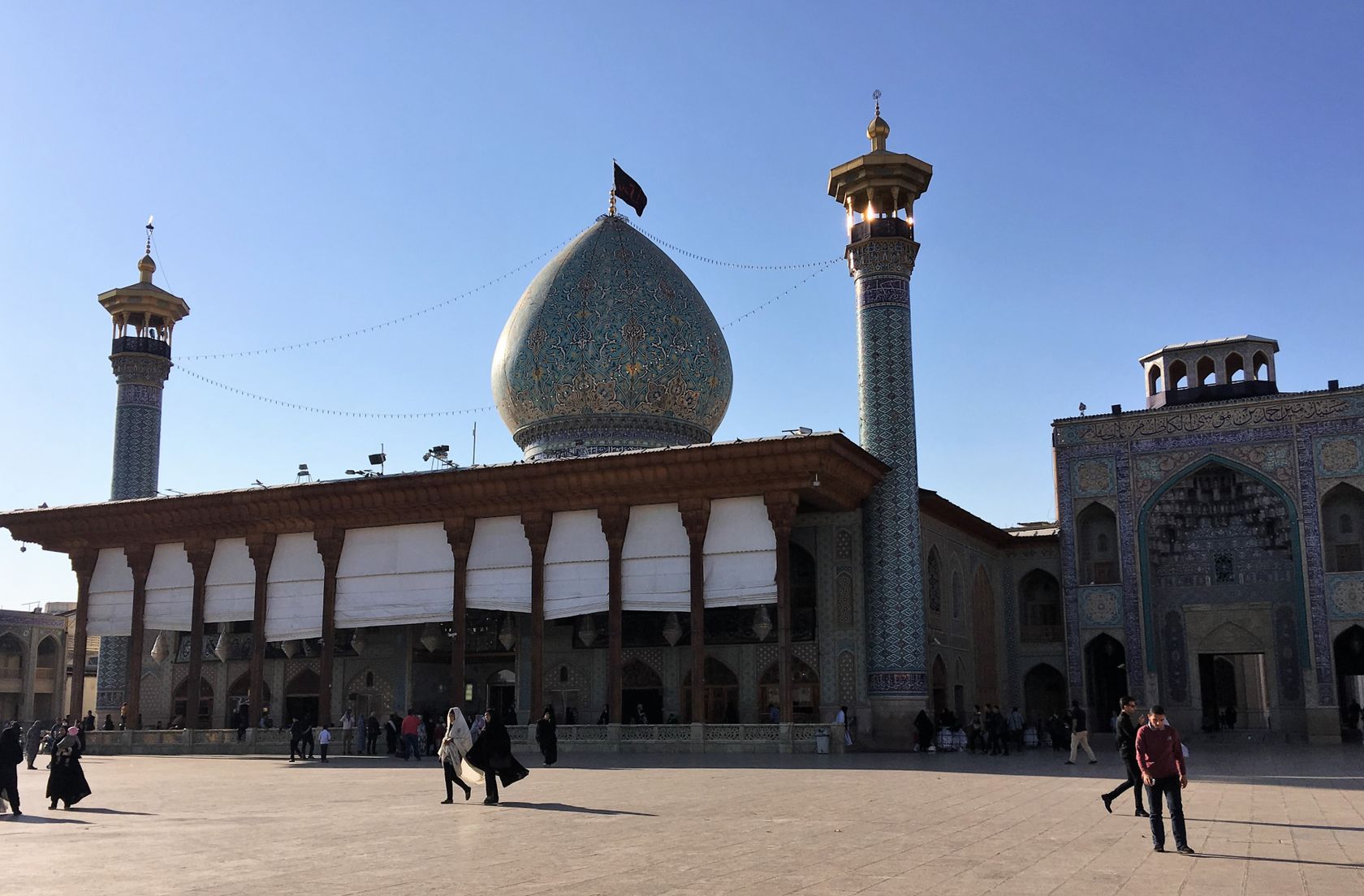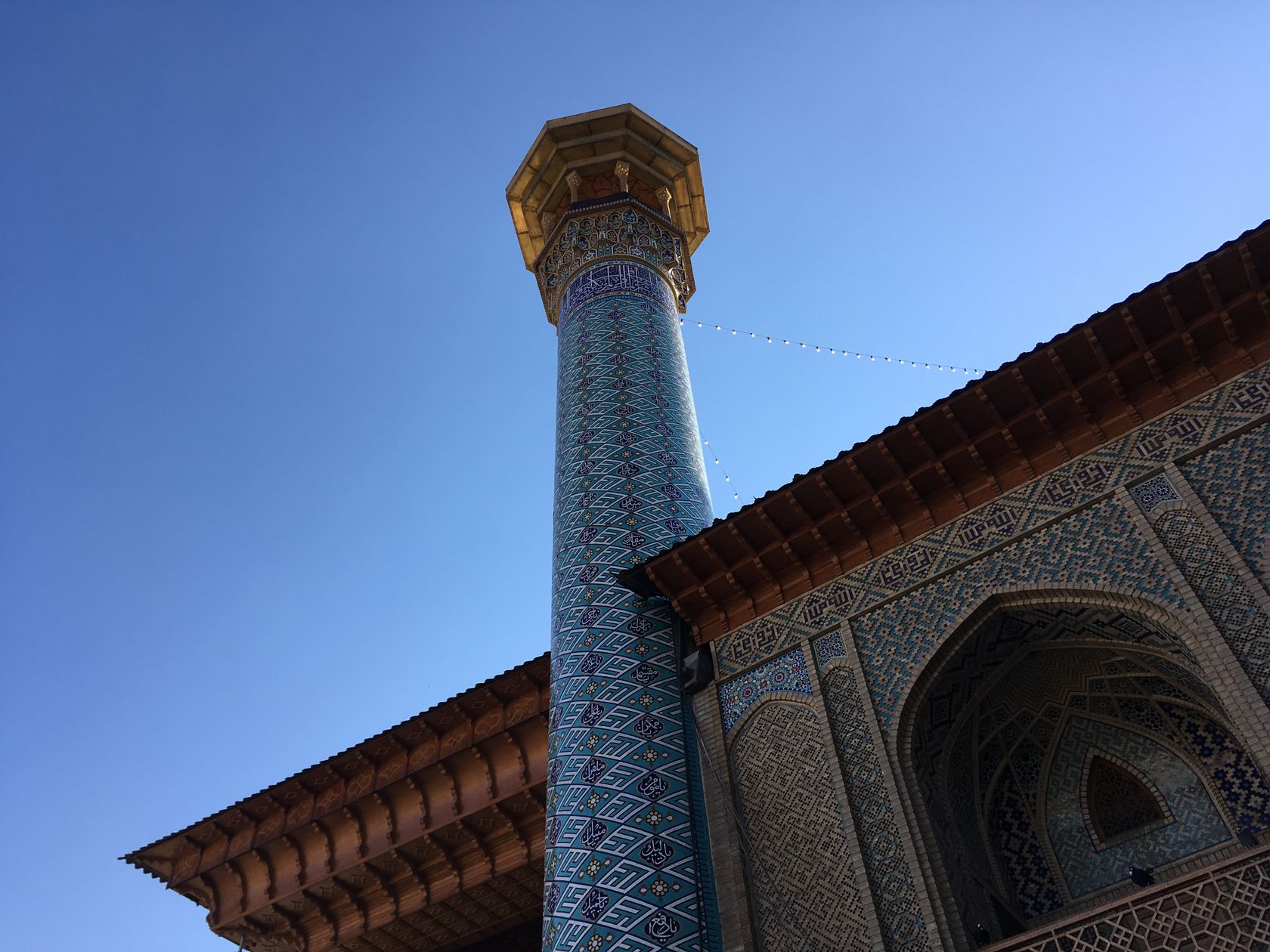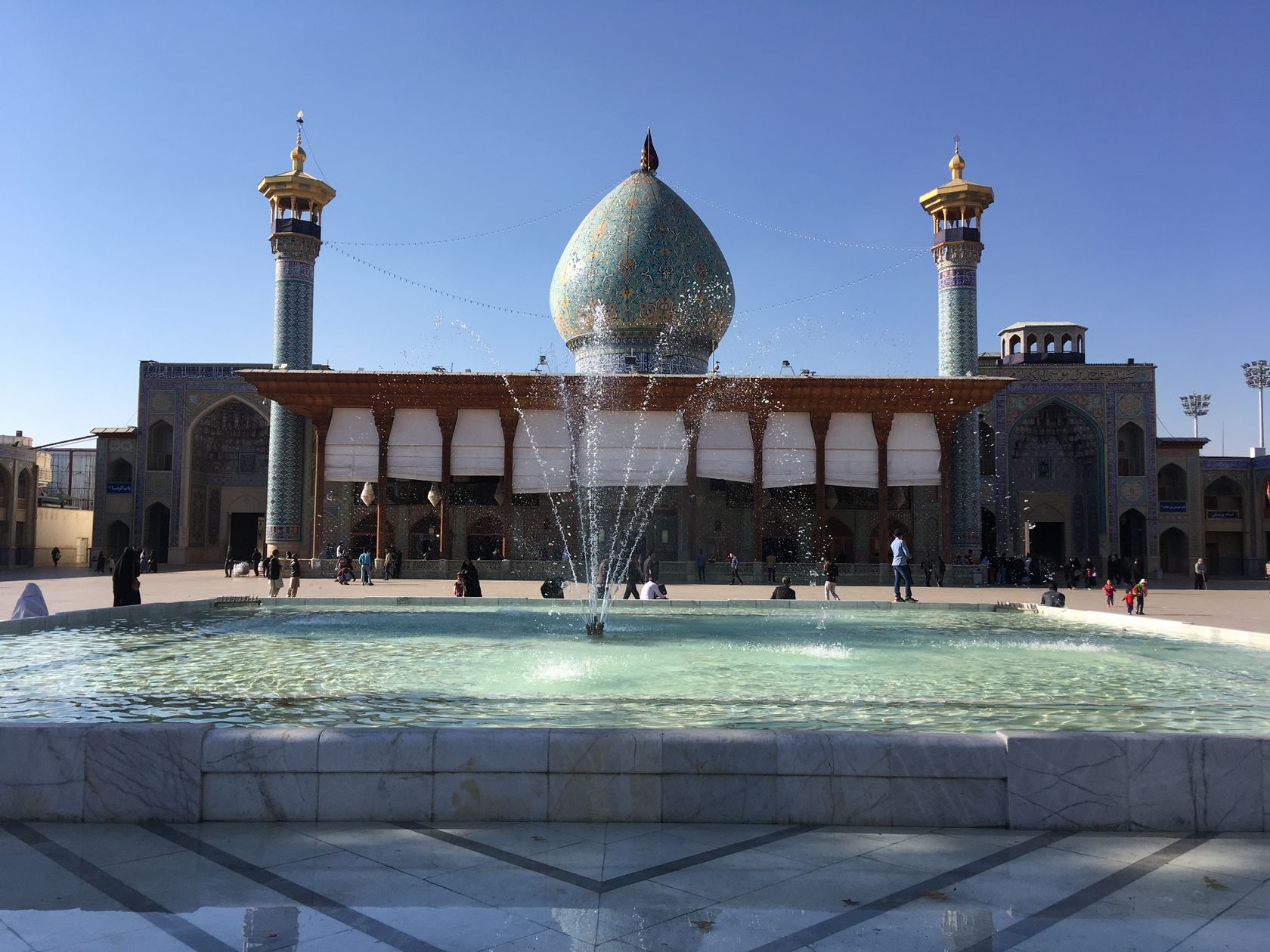 Shah-e-Cheragh Shrine is famous for its massive courtyard where the important Soefi members are buried. And it houses the shiny mirror pray rooms. I wasn't allowed to get inside the prayer rooms as a non-muslim. However I heard fellow travelers that they normally allow you to enter at evening time though. I've seen pictures of the shrine at night, also seems cool with all the lights on.
Still, the yard and decorations were for sure worth visiting themselves.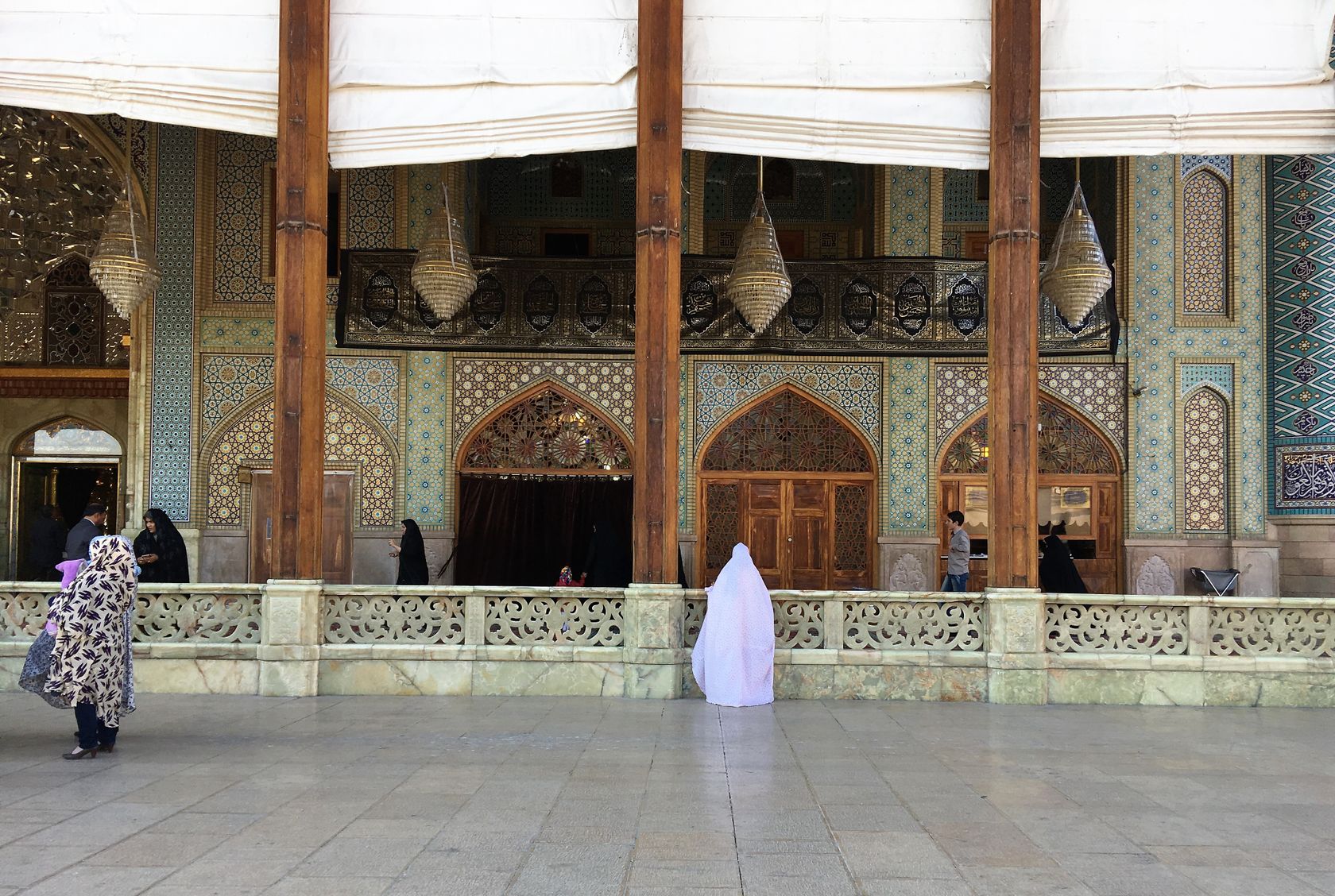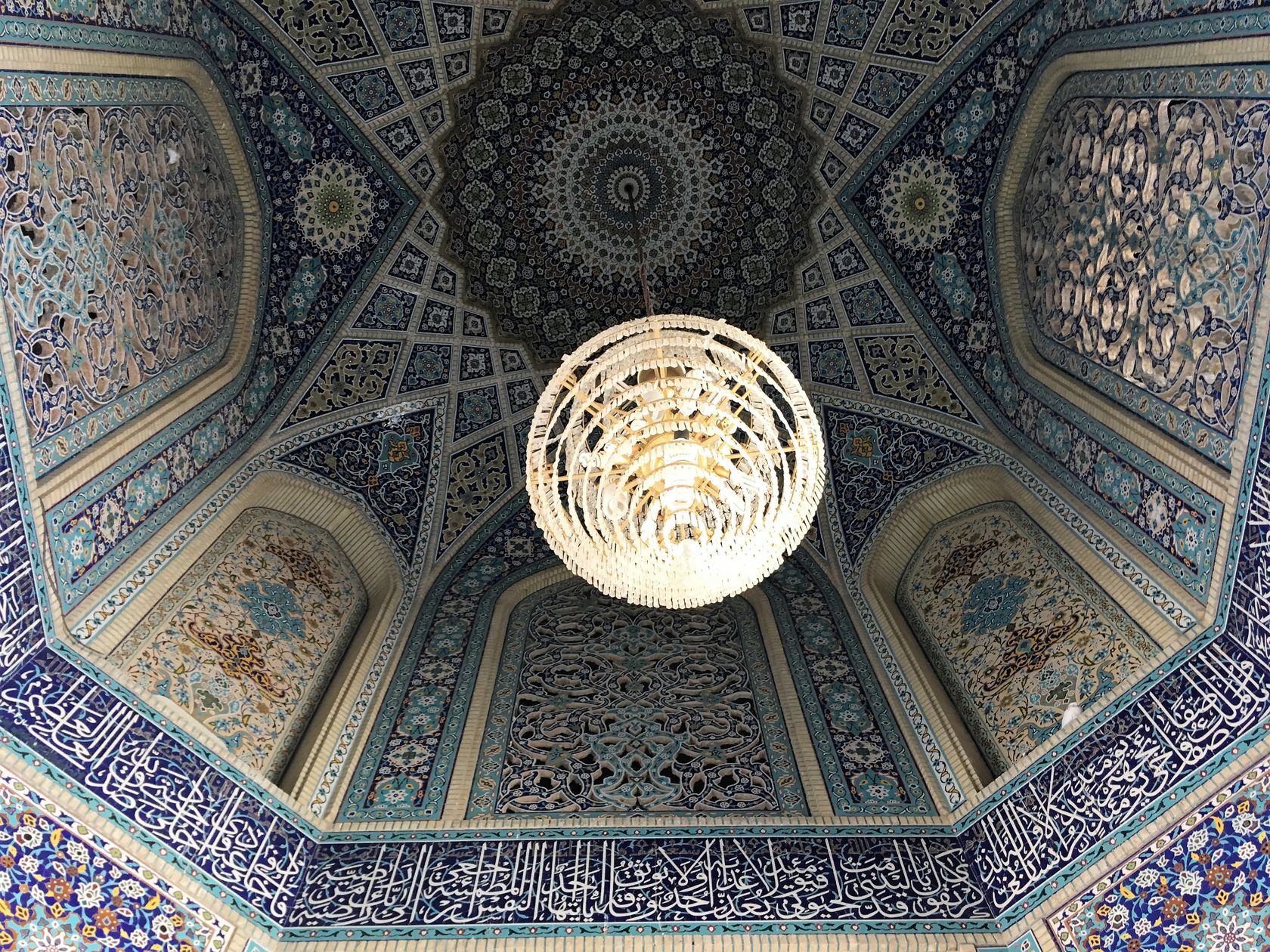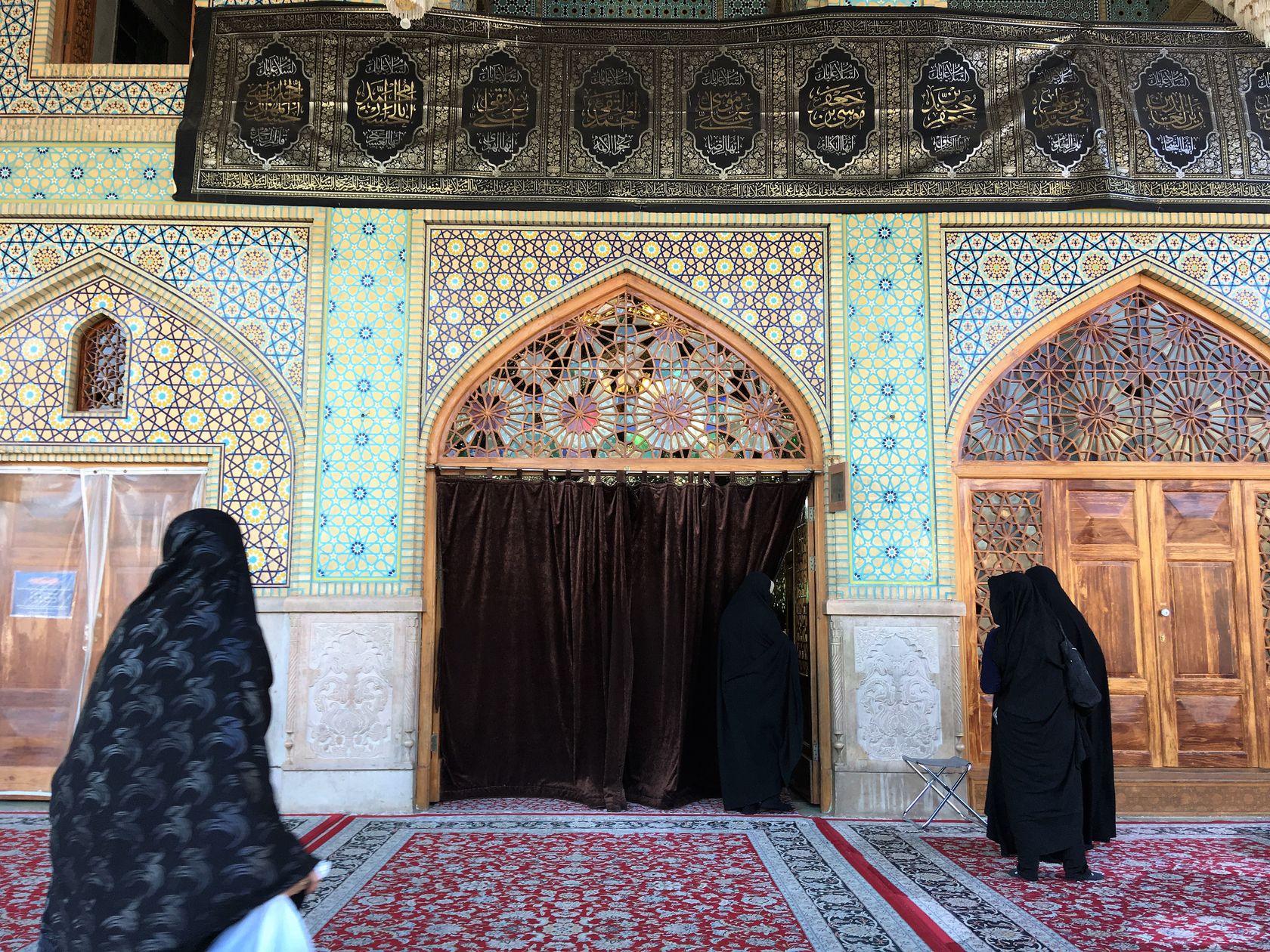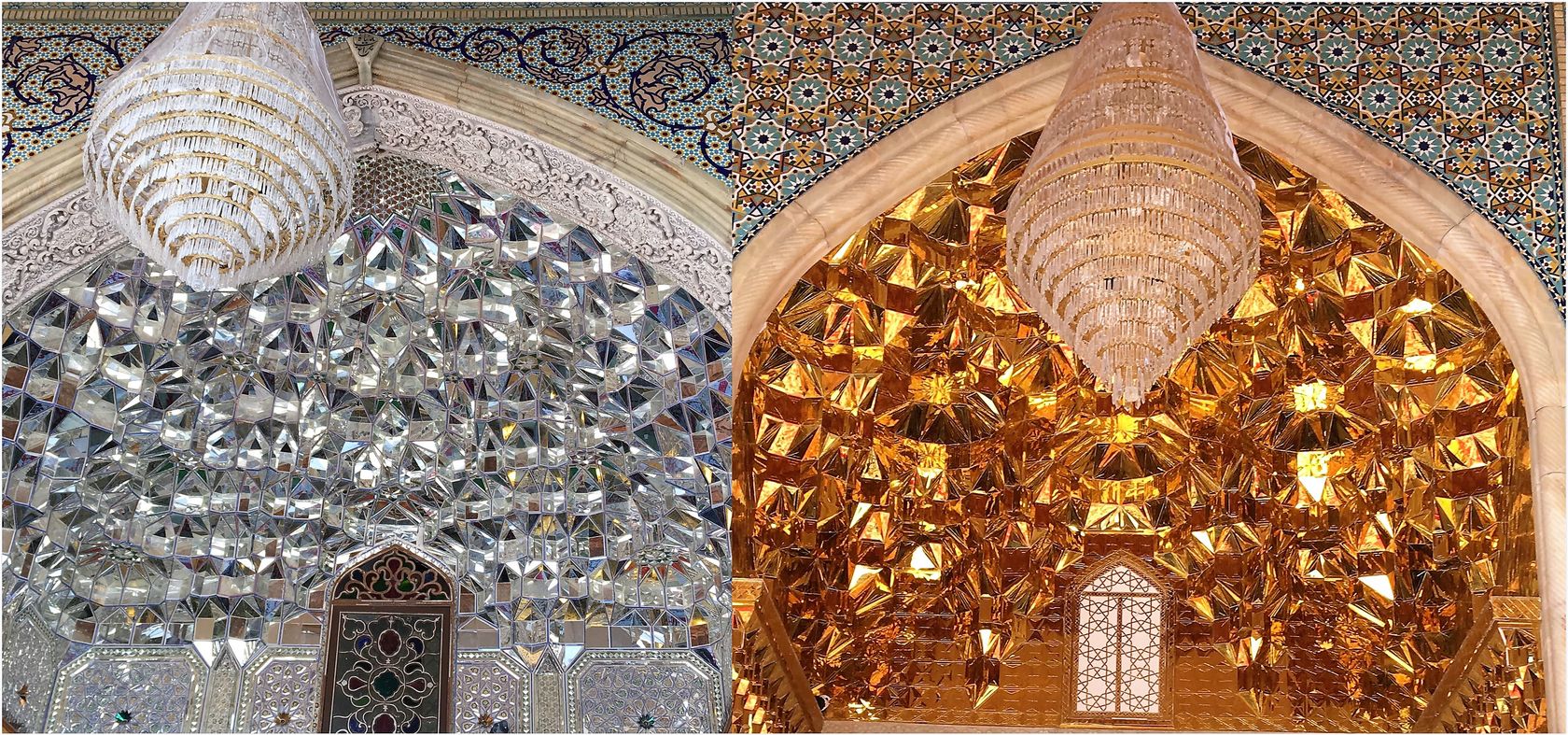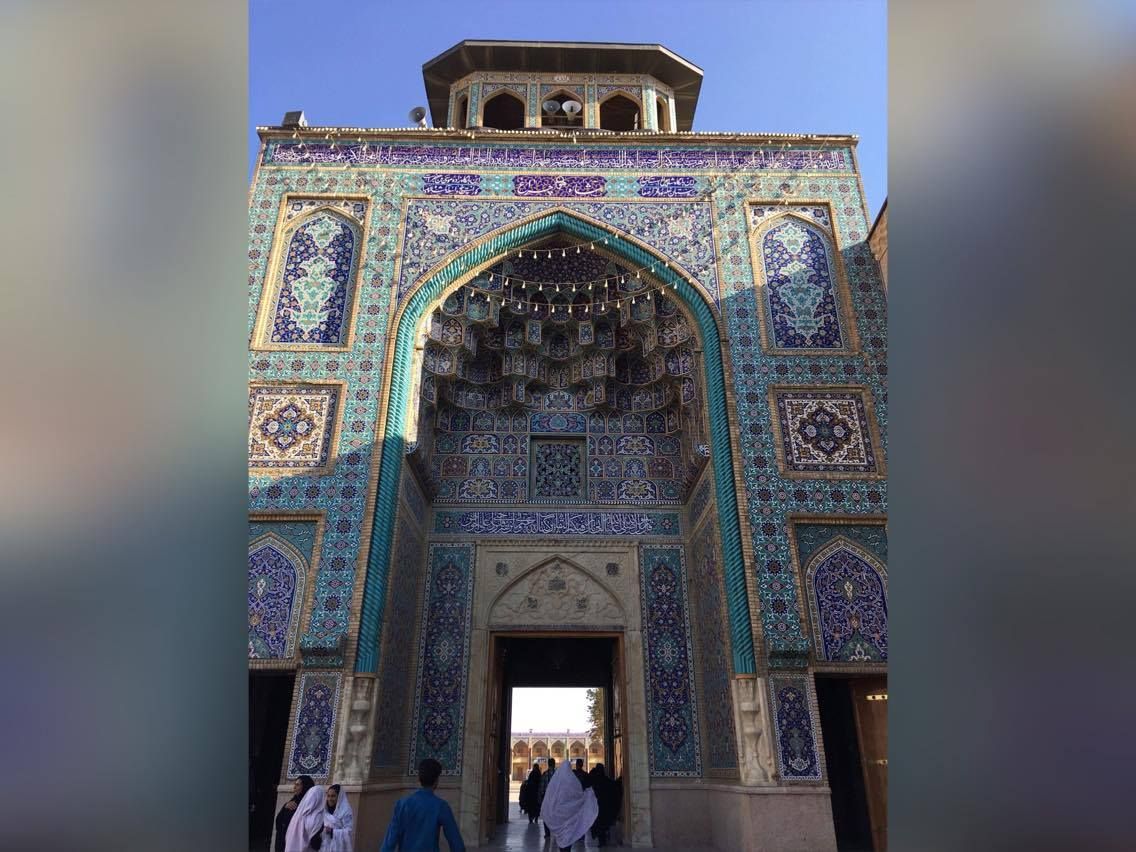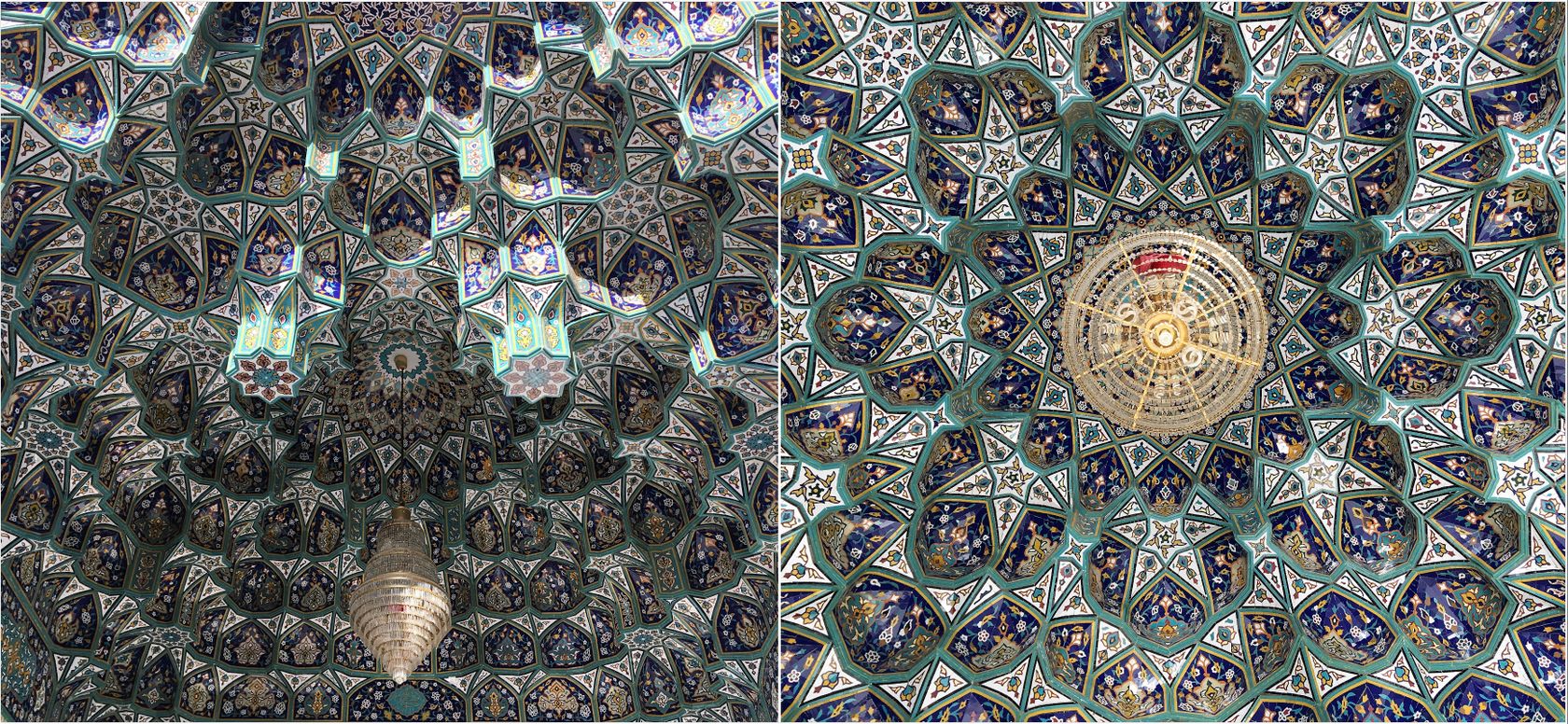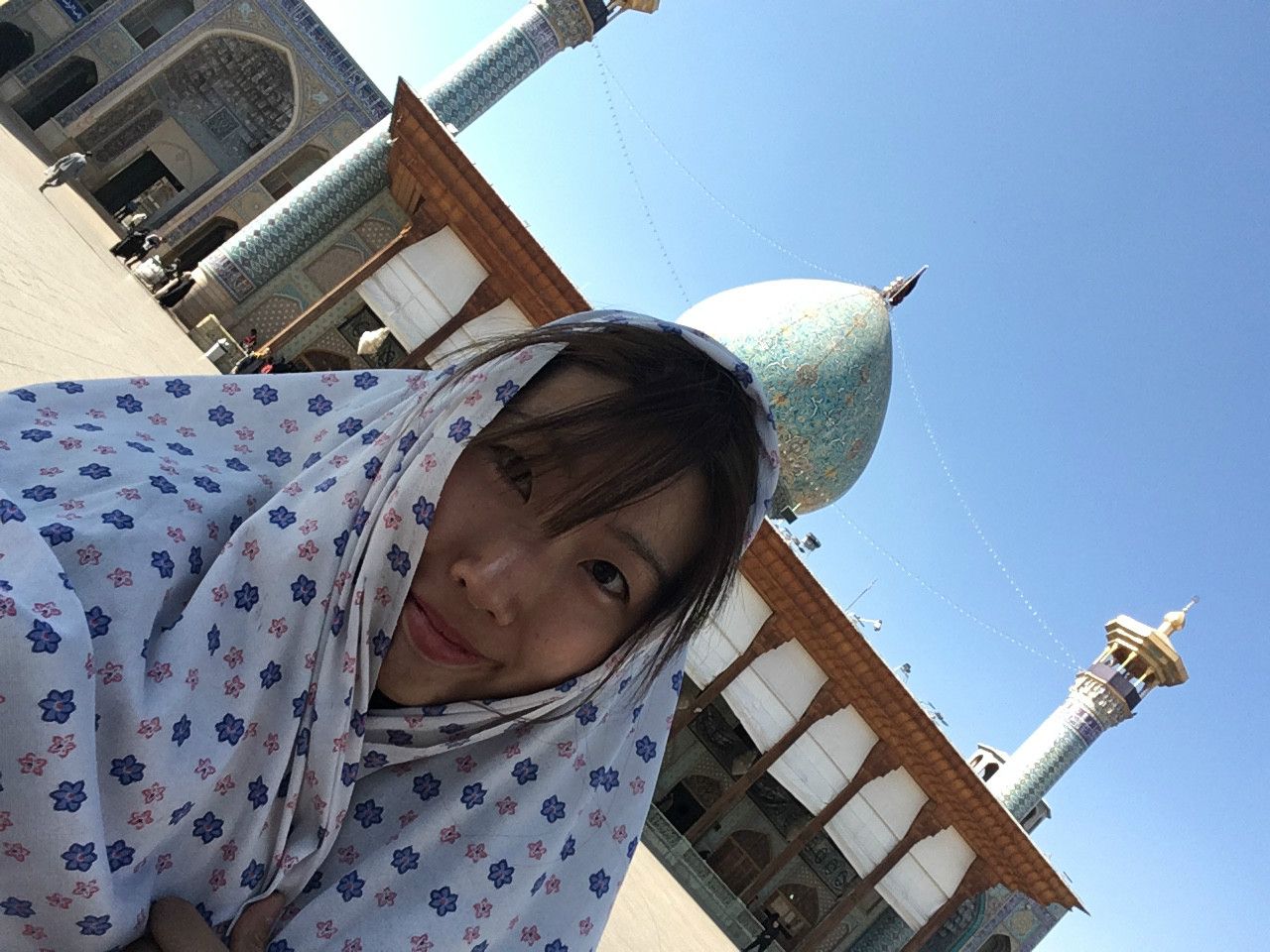 Although I was slightly disappointed that I wasn't able to enter the mirror room, the guide was super friendly by telling me I can go to another shrine called Ali Ibn Hamza Holly Shrine. It has exactly the same interiors. The mirror rooms of Ali Ibn Hamza Holly Shrine turned out to be wonderful. I will find a time to write about it another day.

很多人都知道设拉子最有名的莫过于粉红清真寺和当地特色的花园。其实粉红清真寺不大,当地人会告诉我一定要去"灯王之墓"看看。 Shah-e-Cheragh翻译过来就是灯王的意思了。对于穆斯林什叶派来说这里可是圣地,因为什叶派第七伊玛目卡迪姆的两个儿子Ahmad和Mohammad葬在这里,而卡迪姆葬在伊拉克的巴格达。
跟普通的清真寺不一样,进入墓葬女生必须穿穆斯林传统的Chador,灯王之墓的旅游宣传做的不错,不但完全免费,还给外国人提供Chador穿,图案还都挺好看的。另外还有免费的英语导游提供,这些导游大多是大学生来当志愿者,带我进去的姑娘跟我讲了很多有意思的故事。相比伊朗大多景点的同意200000Rial的门票,这里可算是性价比太高了。
来伊朗玩的东亚人好像不算很多,我穿着Chador引来不少围观。大多来参观灯王之墓的本地人也是从其他城市来设拉子的游客。他们人很好,有个女士看我穿Chador无法行走,走三步就掉下来,赶紧过来教我怎么穿。沿路遇到很多找我合影的,真是太有意思了。在路上看到不少穿着Chador走路带风的女子,她们真是不容易啊,那么难穿还走得那么利索,厉害啊,佩服。
有一点遗憾的是,由于我非穆斯林,没有被允许进去看闪瞎眼的镜面大厅。我从外面探过去看了一下就觉得好漂亮啊。后来听到一些过来旅游的告诉我,其实如果傍晚来就不会有限制了,很多人傍晚过来都进去看到了,而且晚上灯光下的灯王之墓还更美呢!下次你们过去玩可以晚上去。
还好灯王之墓外观很多细节也很美,很华丽。加上非常壮观的中庭,也是值得一游了。导游姑娘后来还告诉我室内还有个清真寺,内部的镜面大厅装潢跟这里很一致,推荐我可以去那里看镜面大厅,结果真的超级美,下次我也来发那个吧!