I thought the interior design for starbucks is pretty much similar everywhere, from Europe to Asia, until the other day I saw the one in Dazaifutenmangu Omotesando. In Japanese language, « sandō » means a road that leads up to a shrine and « omote means "front" or "main."
Dazaifu is a famous Shinto shrine near Fukuoka. The omotesando to the shrine is extremely busy especially during the new year. In this road there are many shops selling special local snacks or souvenirs, among which a Starbucks absolutely stands out. The architecture of this shop is quite unique and eye-catching.
Japanese architect Kengo Kuma has designed this iconic Starbucks shop. As for the inspiration on this work, Kuma said:
Dazaifu Tenmangu is a very special location, a historic shrine, for locals and visitors. I wanted to show the essence of the place to honor its strong culture of craftsmanship.
I guess he really created something special, it seems a perfect mix of traditional and contemporary.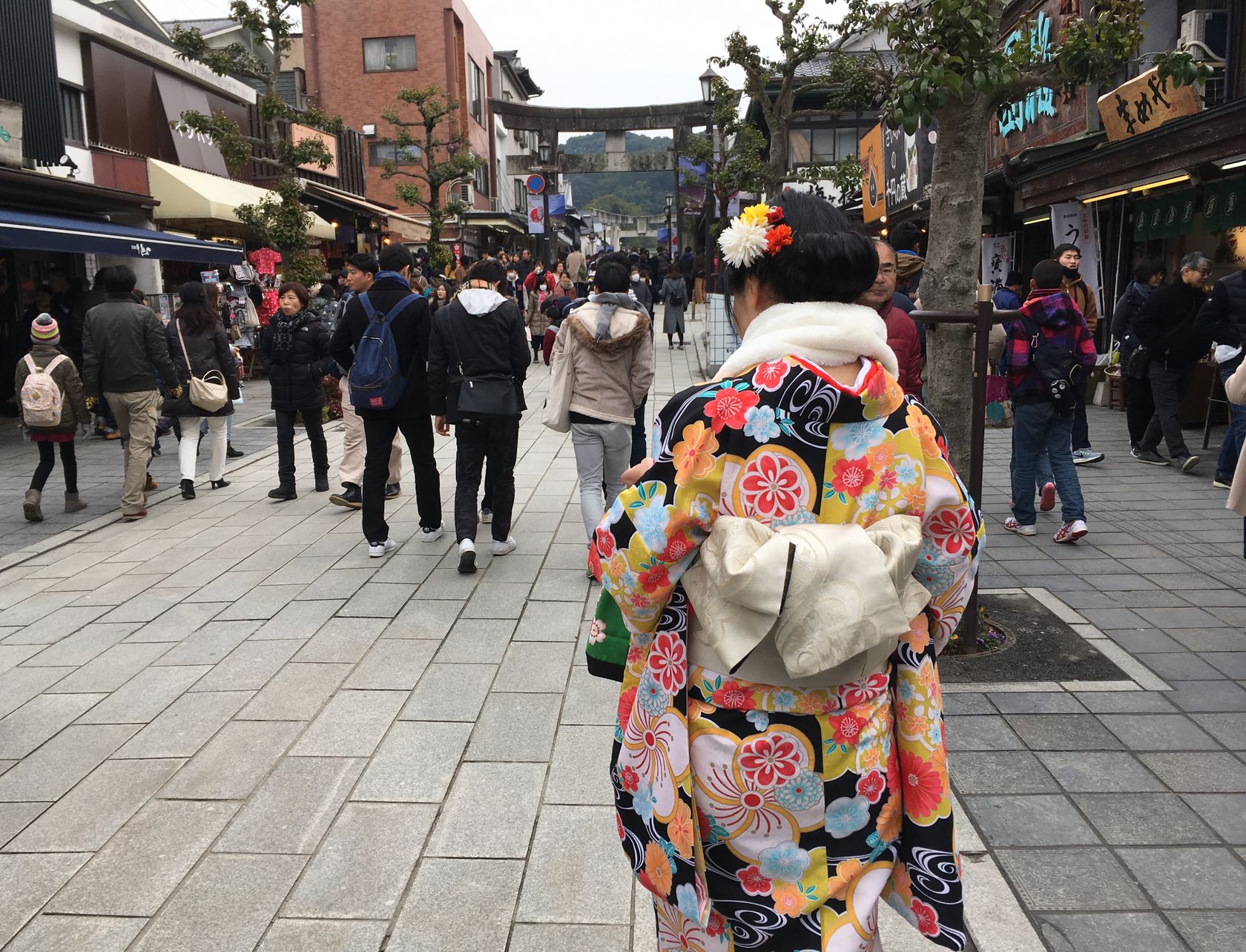 the busy Dazaifutenmangu Omotesando.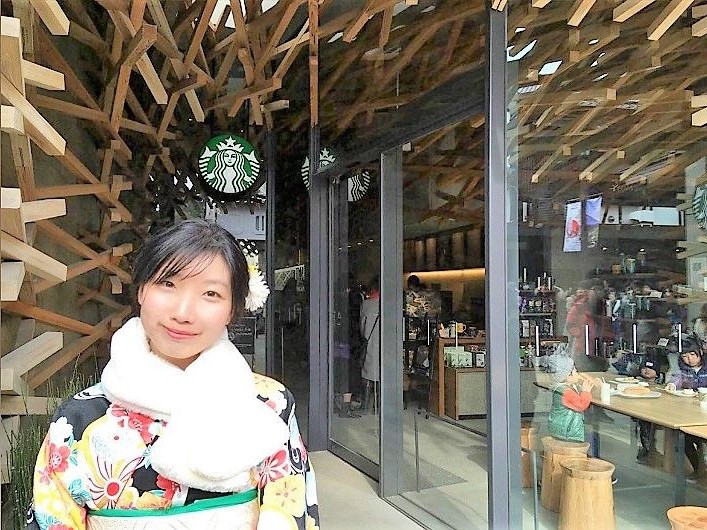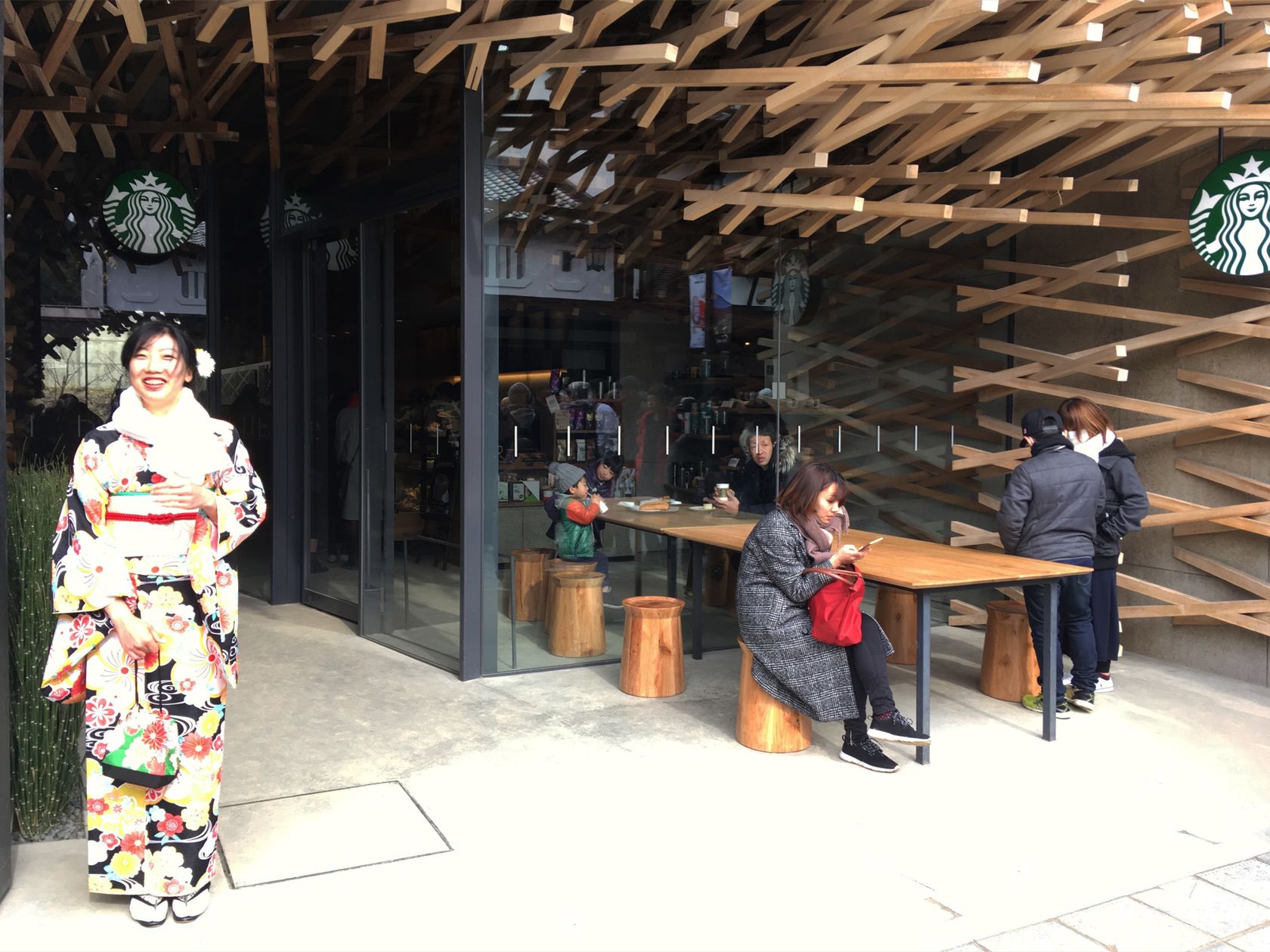 This little coffee shop is made of 2,000 wooden poles that vary from 1,3 to 4 metres in length. They cover the whole shop from ceil to the walls in weaving shapes. Wooden structure is widely used in Japanese style architecture. Dazaifu region is a great setting for this café.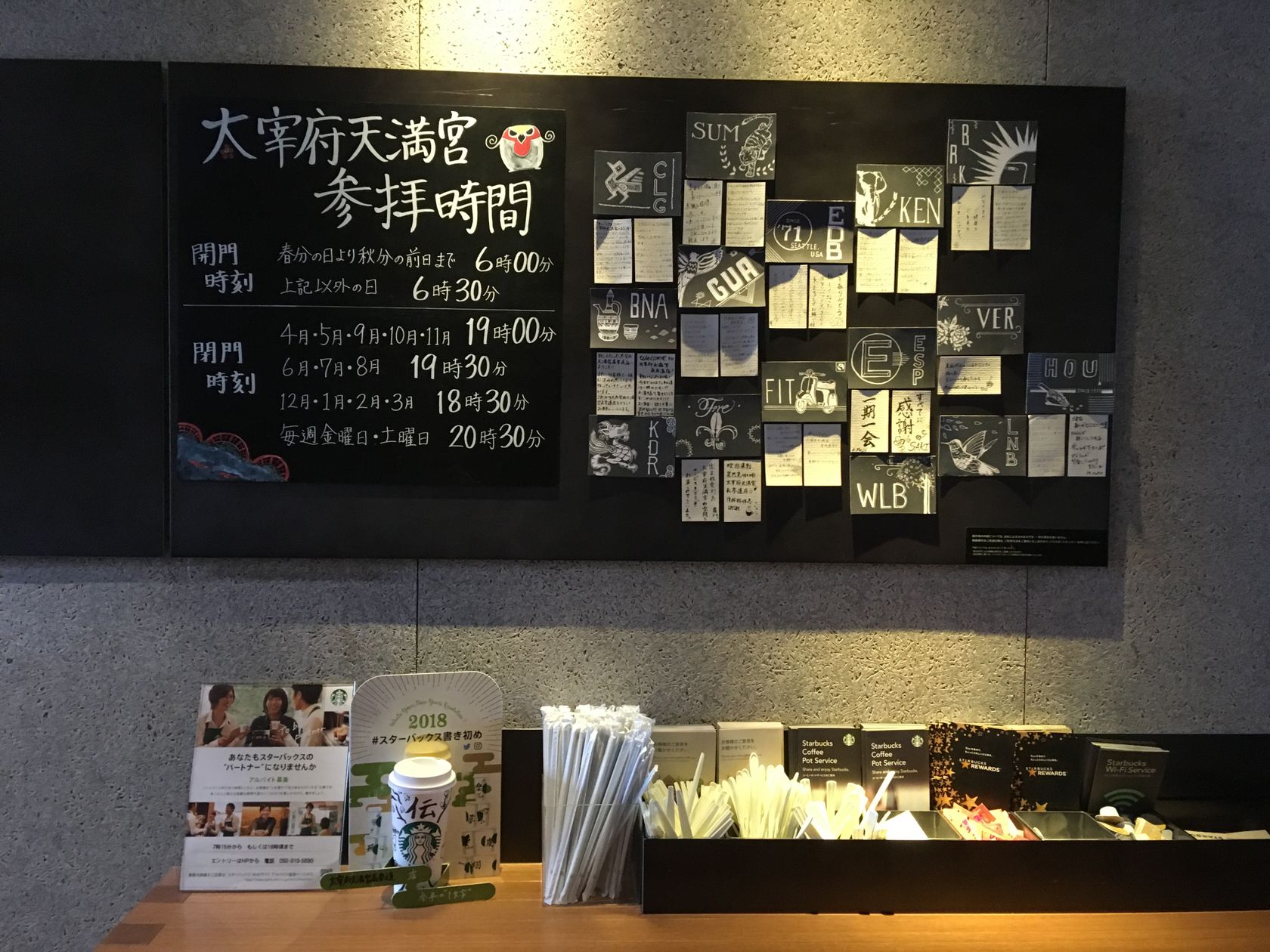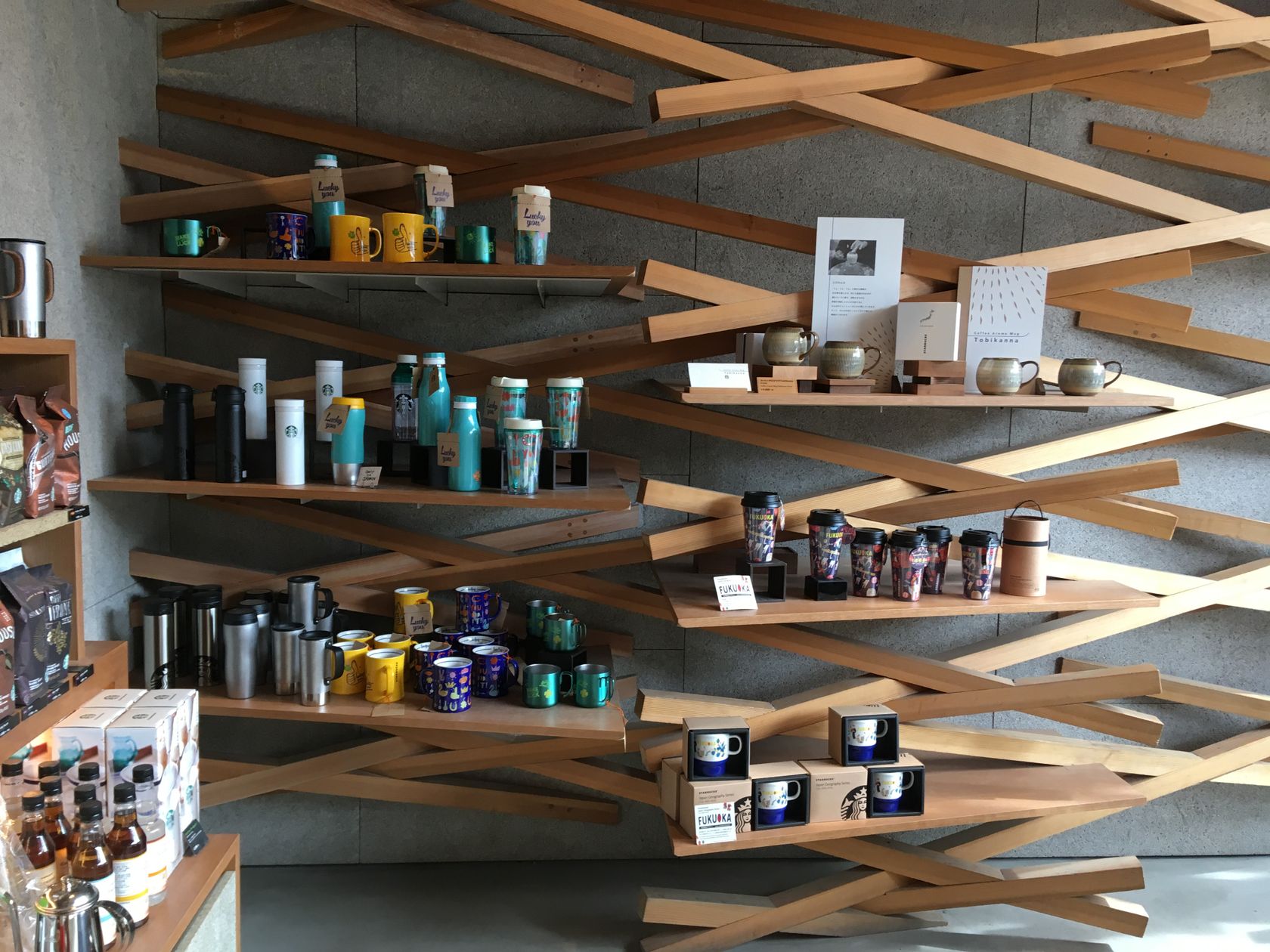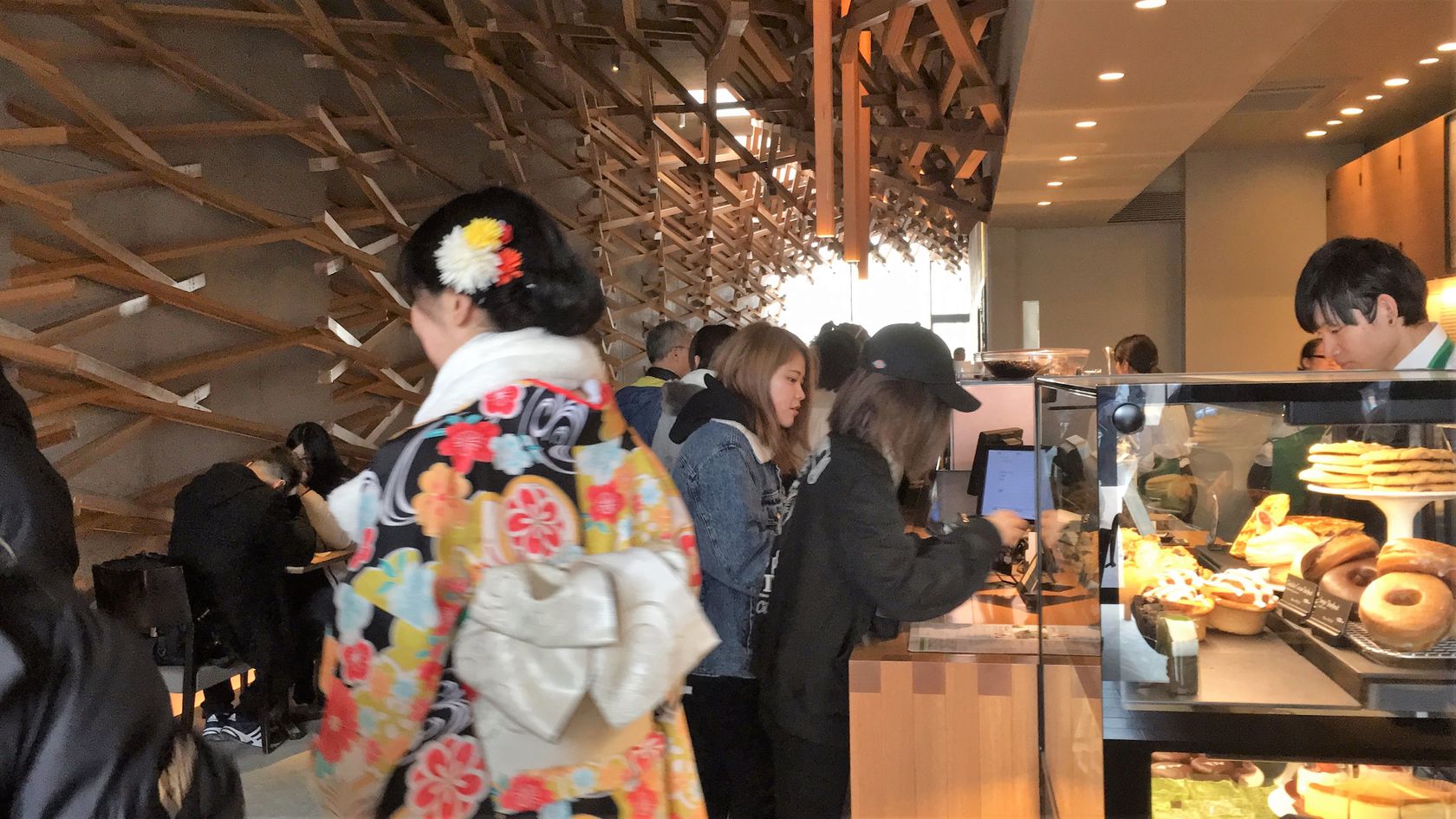 Starbucks is Starbucks, coffees in this café are standard, not more special than the others (of course in Asia, you can expect more Matcha taste variations). Located in the busy street, the shop was busy too. I guess most people come here for its architect rather than coffees.

Here are some more details inside the Starbucks: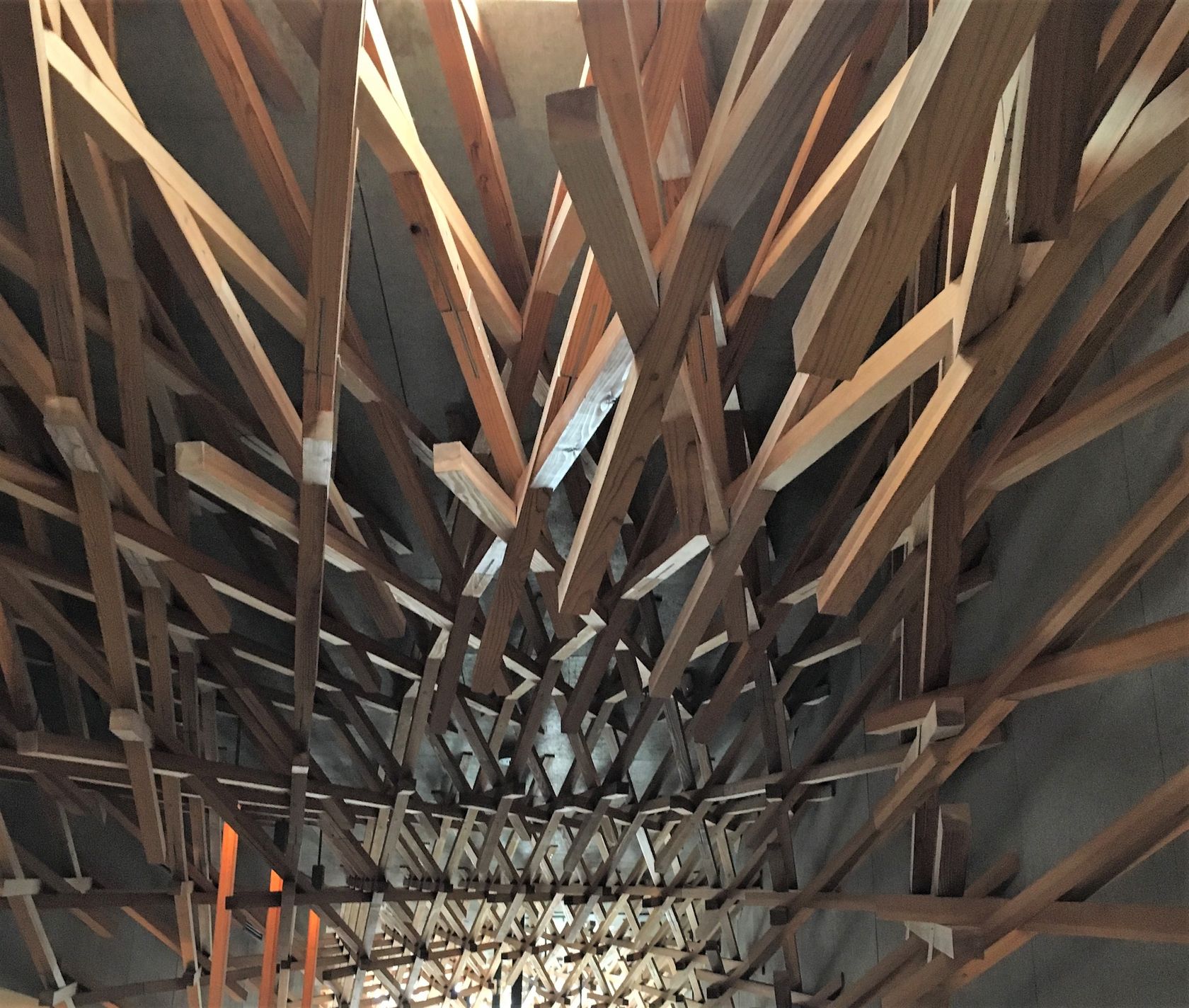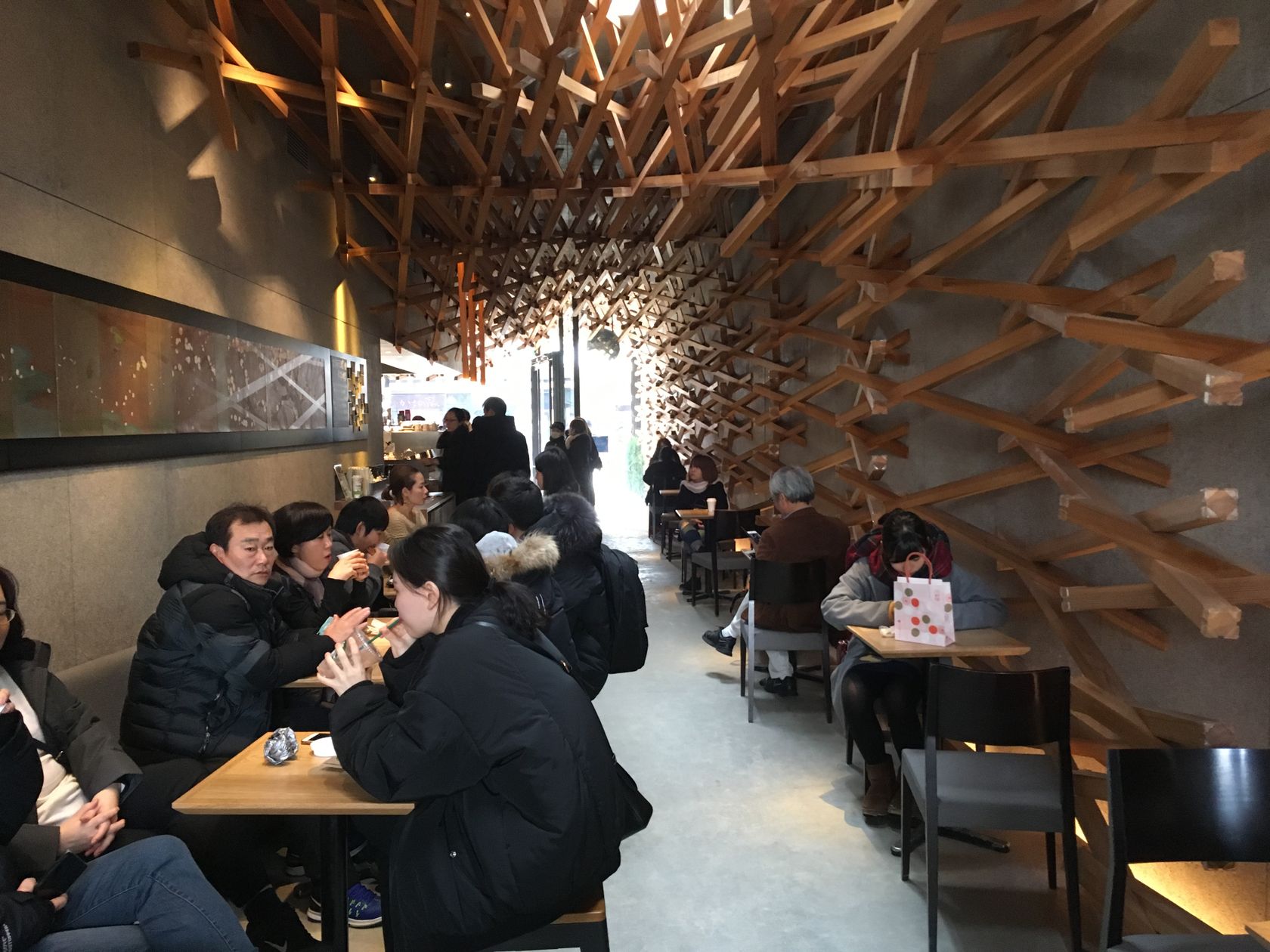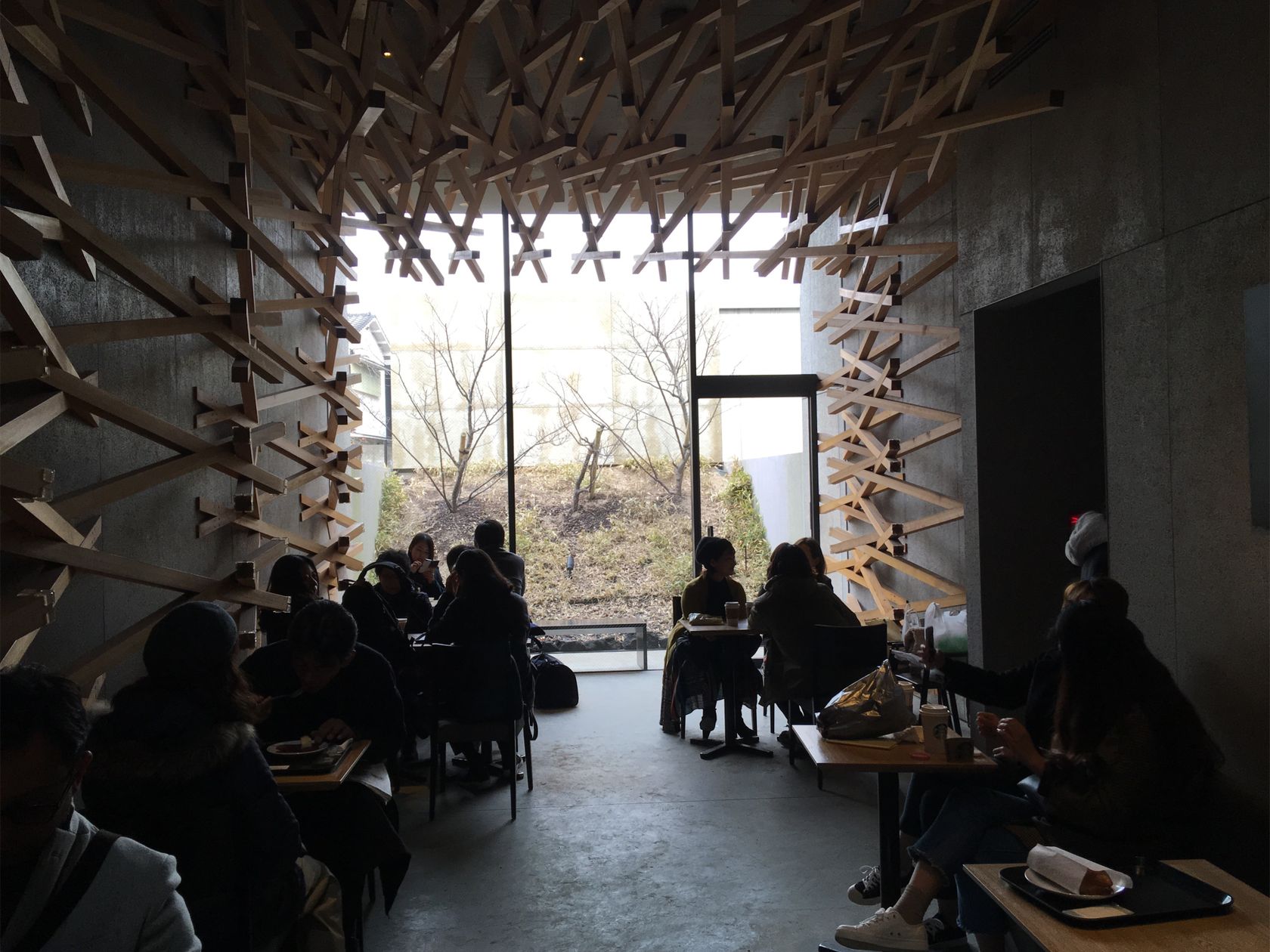 我一直觉得星巴克在世界各地都长的差不多,基本上能想想出内部装饰是什么样子,直到看到了在太宰府天满宫的表参道这家木质结构的星巴克,觉得大开眼界,太特别了。表参道周边满是卖纪念品和小吃的店,行人总是络绎不绝,纷纷为这家星巴克驻足留影,它真是吸引眼球了。
这家星巴克由日本著名设计师隈研吾于2012年设计完成。隈研吾擅长运用木材,石板这类的天然材料,加上跟自然光的结合,他的作品有一种东方的自然禅意美。在设计太宰府这家星巴克的时候,隈研吾提及创作灵感的时候说,天满宫是日本很重要的神社,吸引很多游人和当地人来参观,他想让这家星巴克变成一种传统手工艺和现代美的结合。
我觉得这个建筑把两者结合的很完美,整个建筑运用了2000个长短不齐的米板,用编织交错的形式,布满了咖啡店的天花板和墙壁。
走进去一看,咖啡倒菜单没什么特别的,跟其他地方也差不多。新年期间是各大神社最忙碌的时节,这家星巴克也吸引了很多游人,店面其实不算大,有点拥挤,店的另一段是落地玻璃窗,如果你能找到座位的话,景观还是不错的,非常日式,如果挑个不那么忙碌的日子,过来坐坐还是很惬意的。
总之,来太宰府天满宫参观的话,不要忘了看一看这个有意思的店,不用我说,它那么有特色,你如果来,一定不容易错过的。