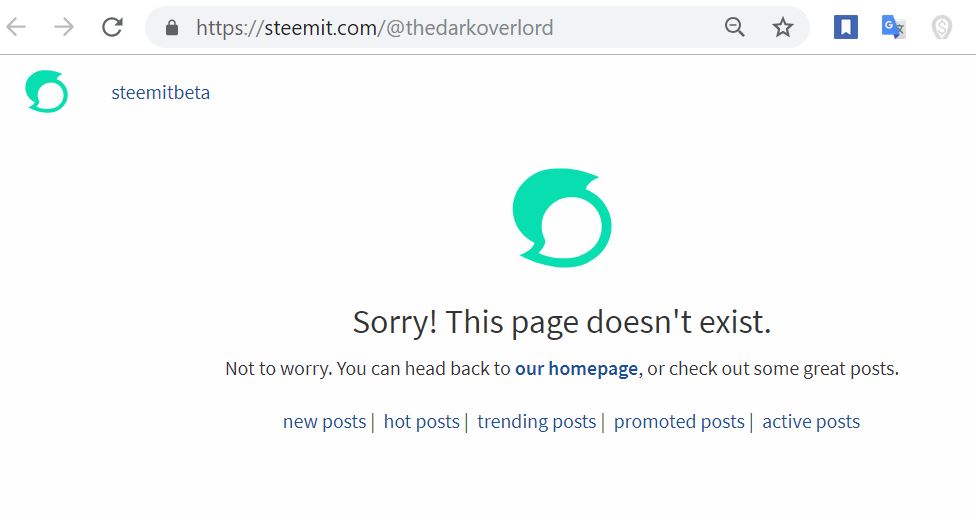 The other day I saw someone resteemed a couple of posts with the title "Press Release 04 - "9/11 Papers" MegaLeak Checkpoint", written by @thedarkoverlord.
I haven't got time yet to check those posts out. Honestly politics doesn't really interest me that much either. But when I decided to check the account out today, I found out Steemit.com deleted the account, or more precisely, censored it.
See at https://steemit.com/@thedarkoverlord.
But it's Steem blockchain, nothing can be deleted. That's the beauty of Steem, and
Steem is not Steemit
Because you can still reach the page via for example,
https://steemd.com/@thedarkoverlord
https://busy.org/@thedarkoverlord
and more other UIs as well.
I still haven't read those posts yet, but my point is:
Steem is not Steemit! 
We all know that already, but today I finally feel it!

今天我发现Steemit审核了thedarkoverlord这个账号,这个账号前两天泄露了一些911的文件。
我对政治不是很感兴趣,看到有人转发,记了一下这件事,今天忽然又想到这个账号,于是打开一看,居然提醒不存在。 我一想怎么可能呢?Steem不是很区块链吗,怎么能删除?
于是我立马查了steemd和busy,才放心,果然在steemd和busy前端还是可以显示的。 这大概就是Steem去中心化厉害的地方,就是Steemit审核也没有,其他UI还是可以显示。 不是一直说Steem不是很Steemit吗,今天终于感受到了。