When I say beer gardens in Belgium, I meant those bars/restaurants with a courtyard or garden where people like to sit when weather is nice. I didn't know beer gardens in Munich were any different when my Munich friends highly recommended going to check out one of their proud Bavarian beer gardens.
There are quite a lot of beer gardens in Munich, mostly inside the parks. Beer gardens are huge , with hundreds of shared tables, (mostly) self-service food/drink stalls and sometimes with traditional music playing.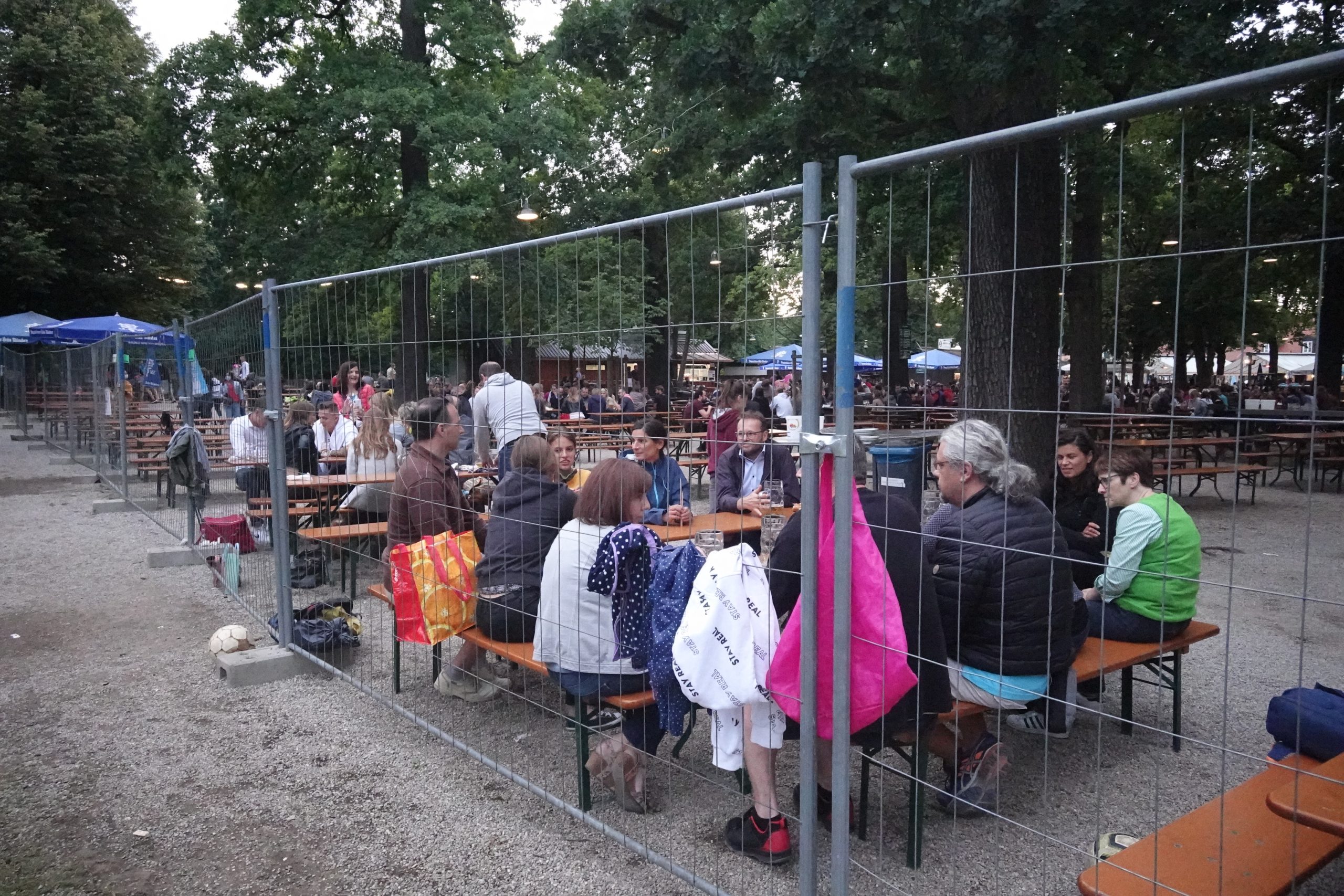 The biggest beer garden in Munich, inside hirschgarten (deer garden), normally it's just open space, but because of corona they set up an entrance where you have to fill in a form of address and name.
Entrance and when you get out temperately, you get a coronavirus stamp XD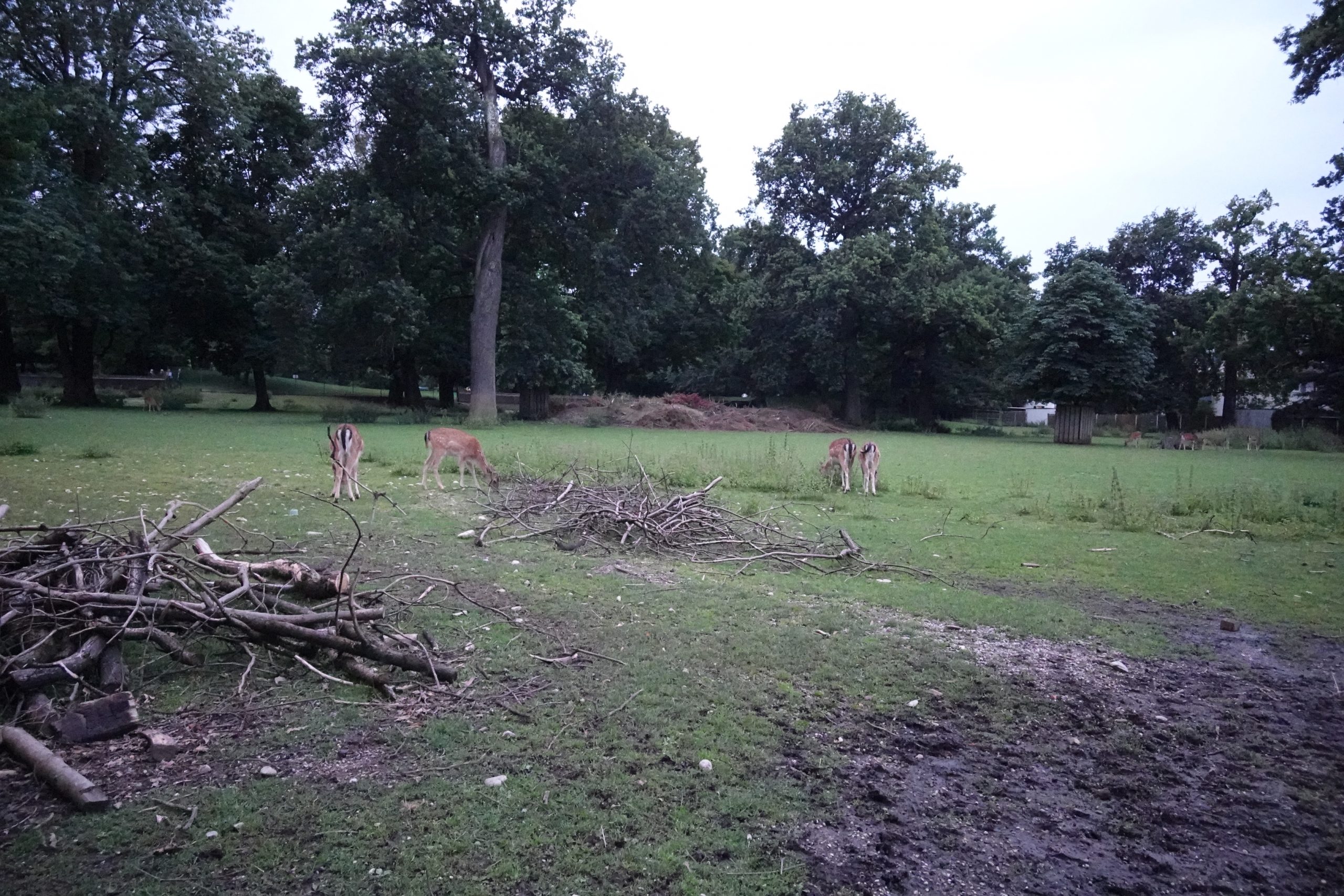 More Beer Gardens in Munich
The English Garden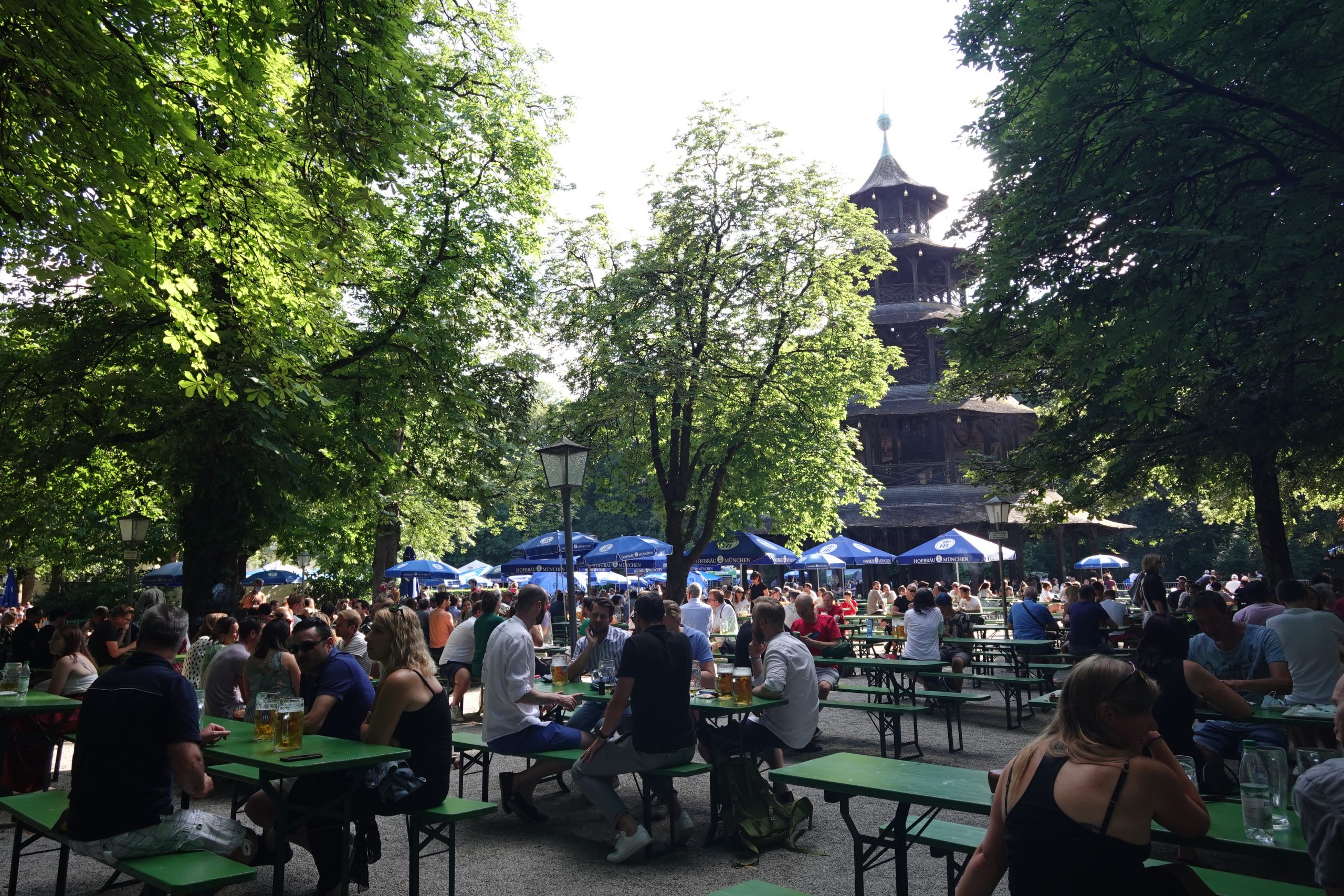 West Park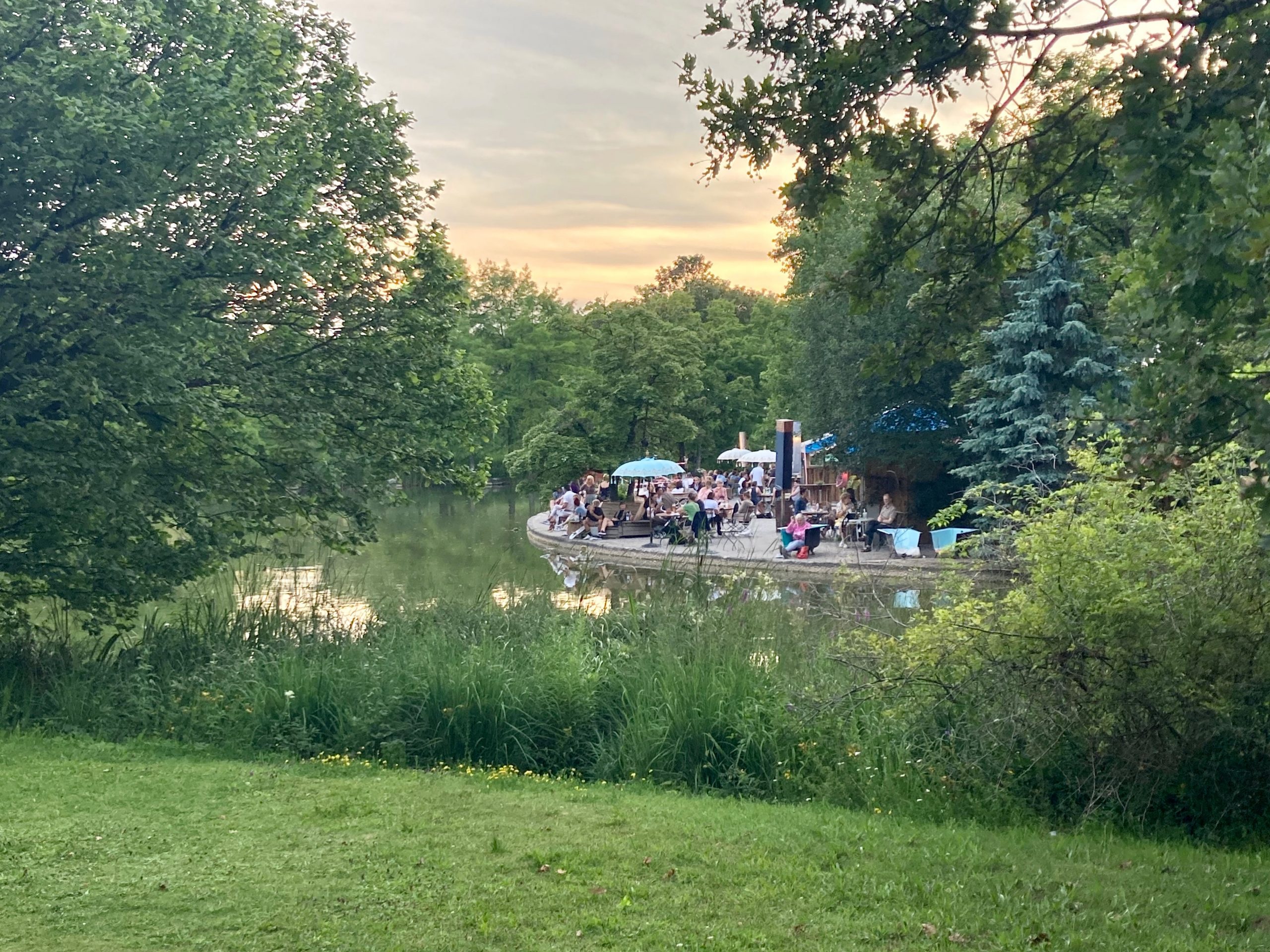 Food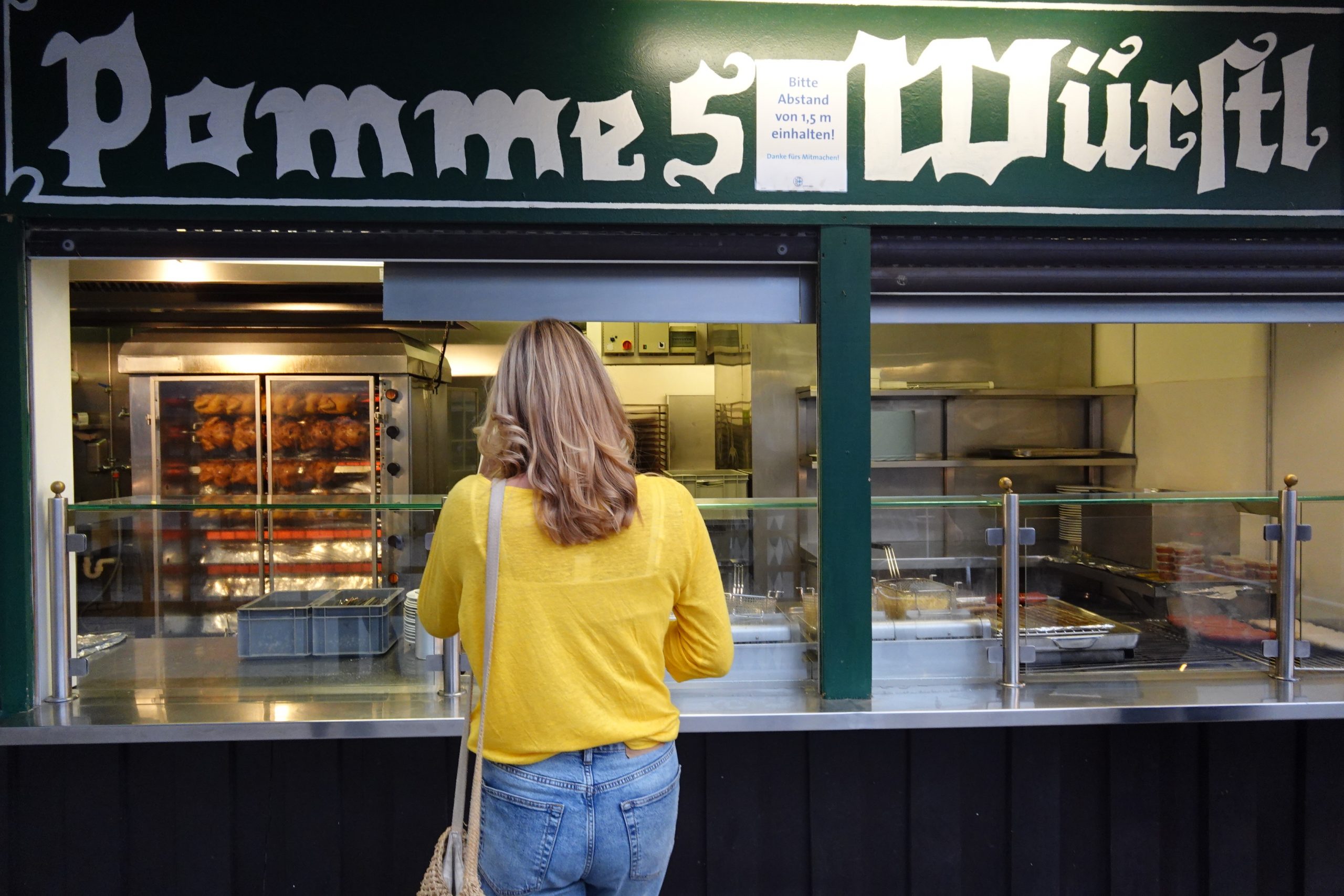 If you like meat and beer, you'll for sure love beer gardens: chicken, sausages, grills, corns etc. Food and beer aren't expensive, 1L beer for around 8 euro only, much cheaper than the famous Oktoberfest.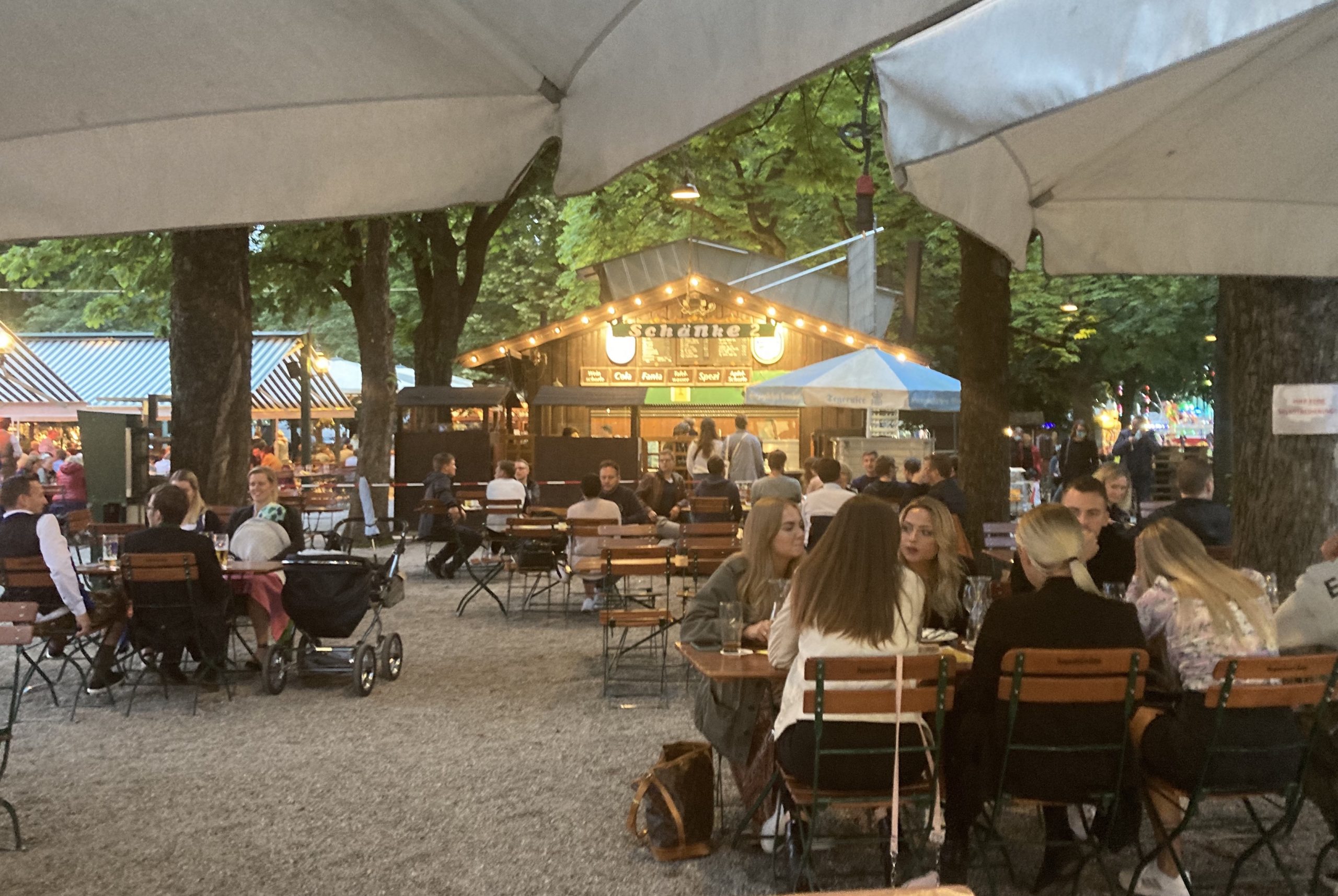 beer garden by night
Beer gardens can make your summer Munich trip super fun, don't forget to visit one when you go to Munich in the summer.