I'm staying in a hotel near Munich's new urban development project, Werksvierte, I'm able to explore the area. It's certainly an interesting place to visit for both locals and tourists.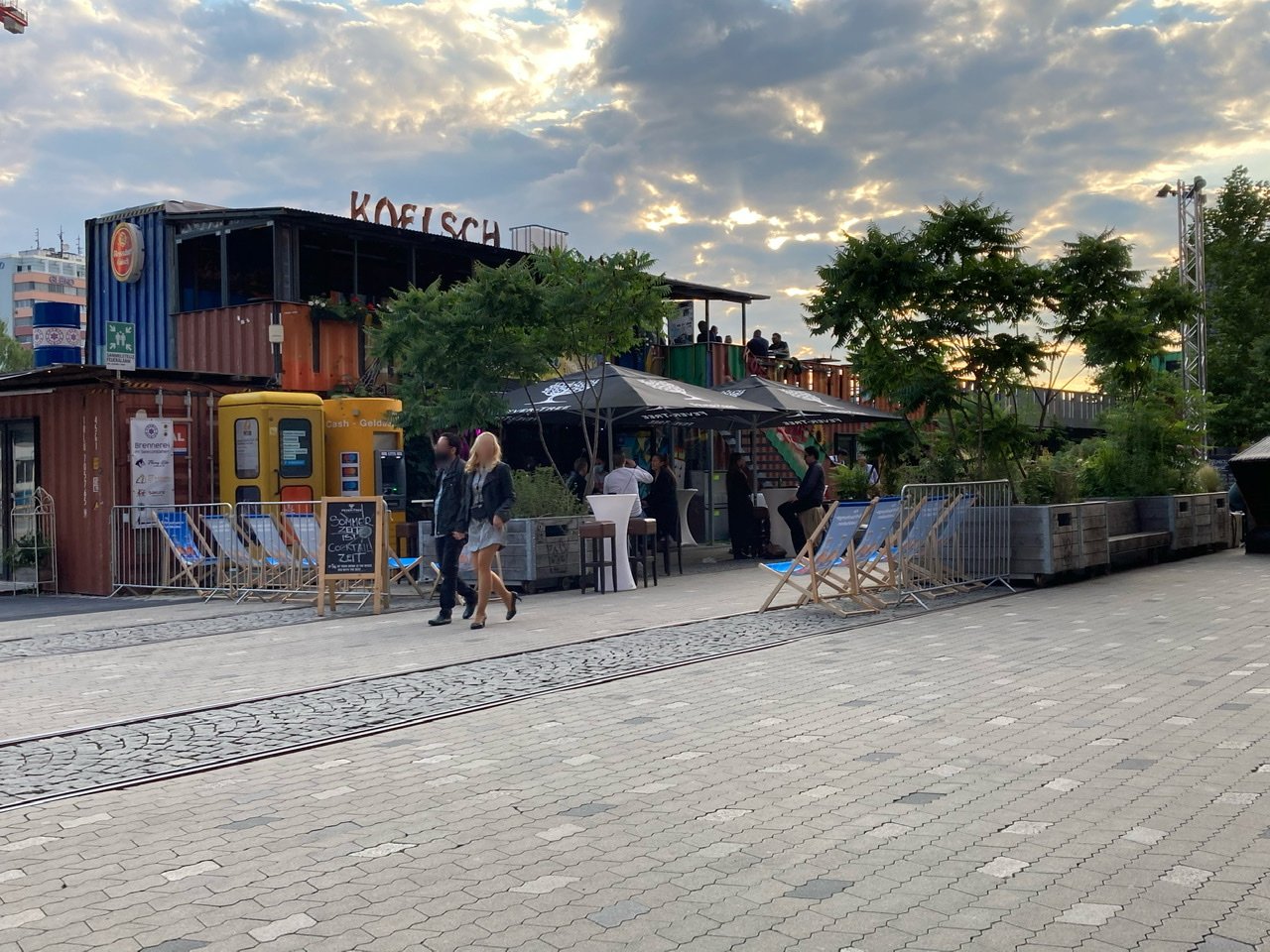 The concept is turning Munich's old factory neighbourhood into a lively office/living space. You see some offices already settled here, but the buildings stay closed to public because of corona, otherwise the view from the top floor can be nice.
There's a huge ferris wheels, and some snack houses, a lot of bars, nice grafitti, etc.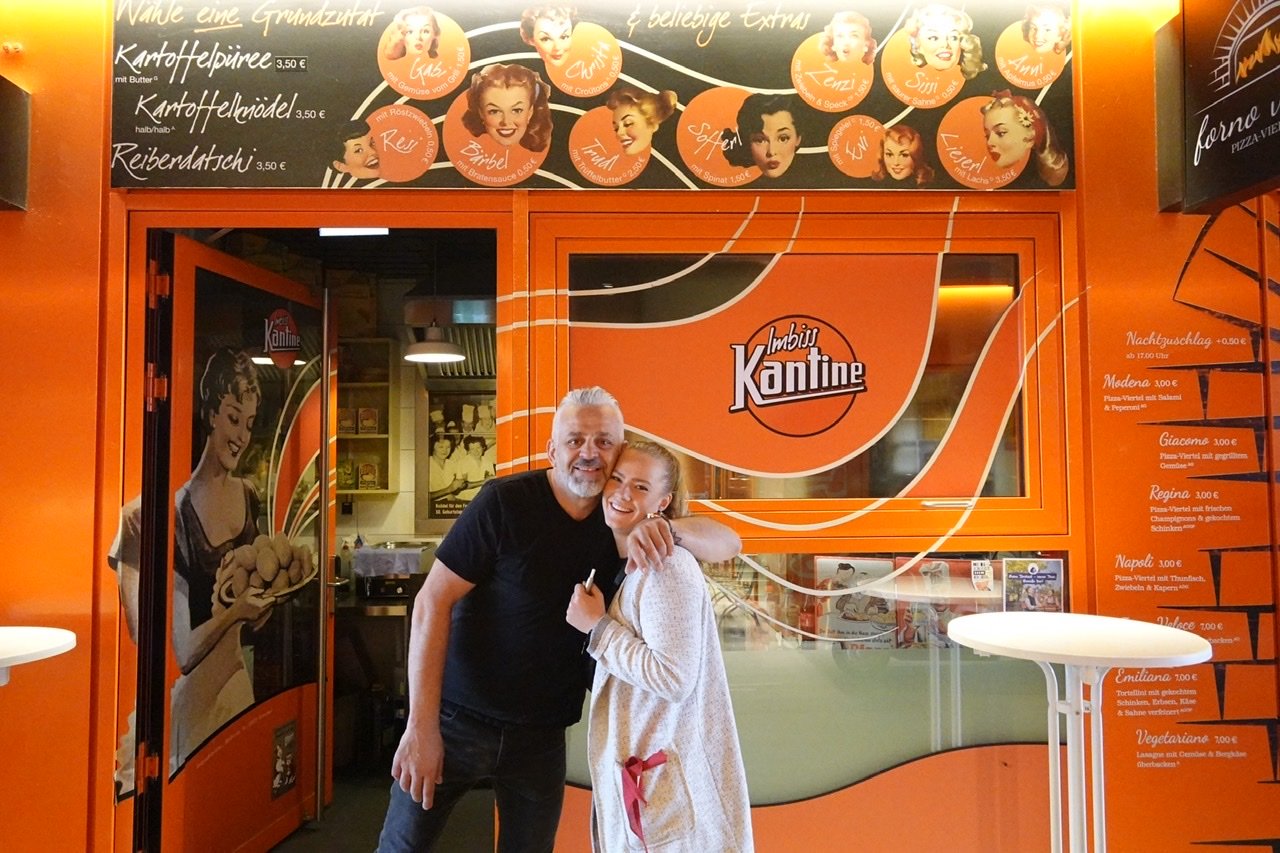 Friendly pizza bar owner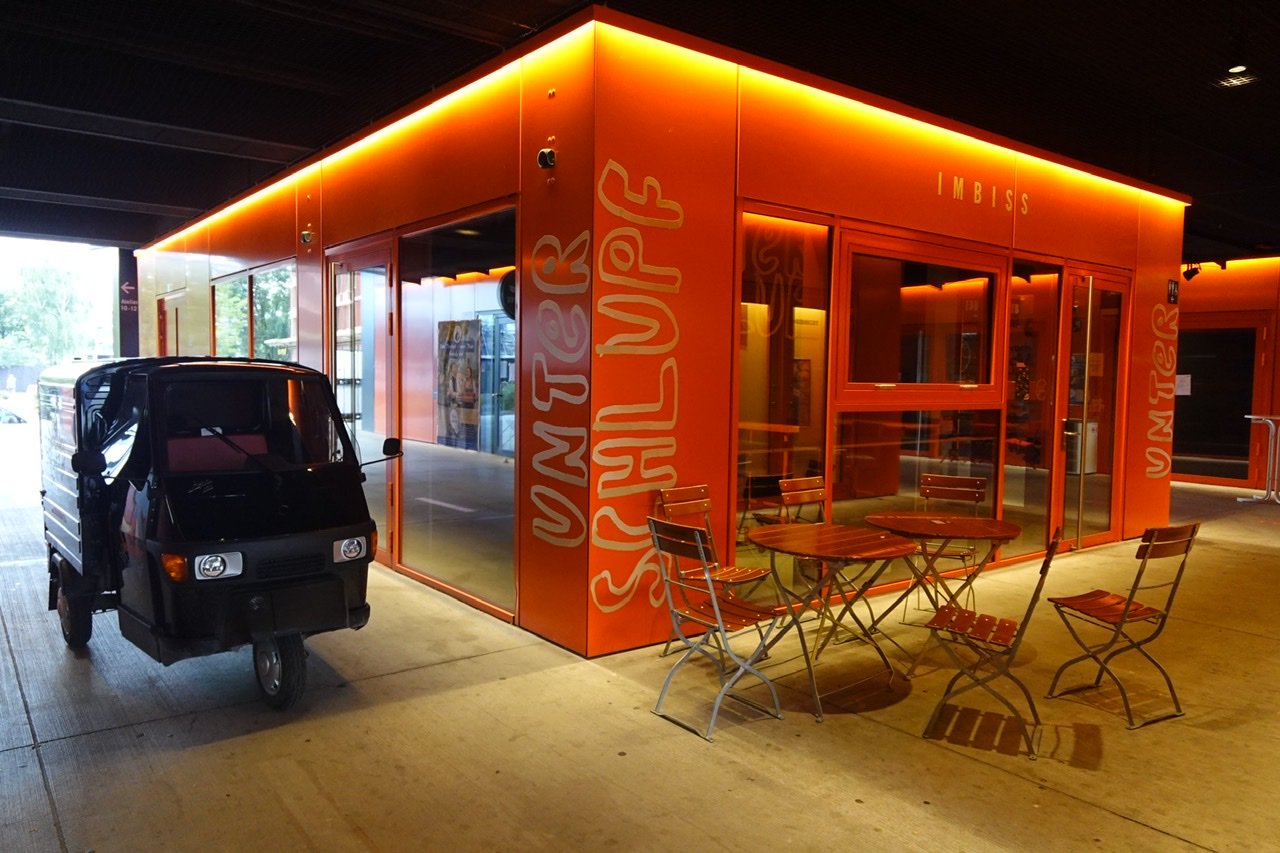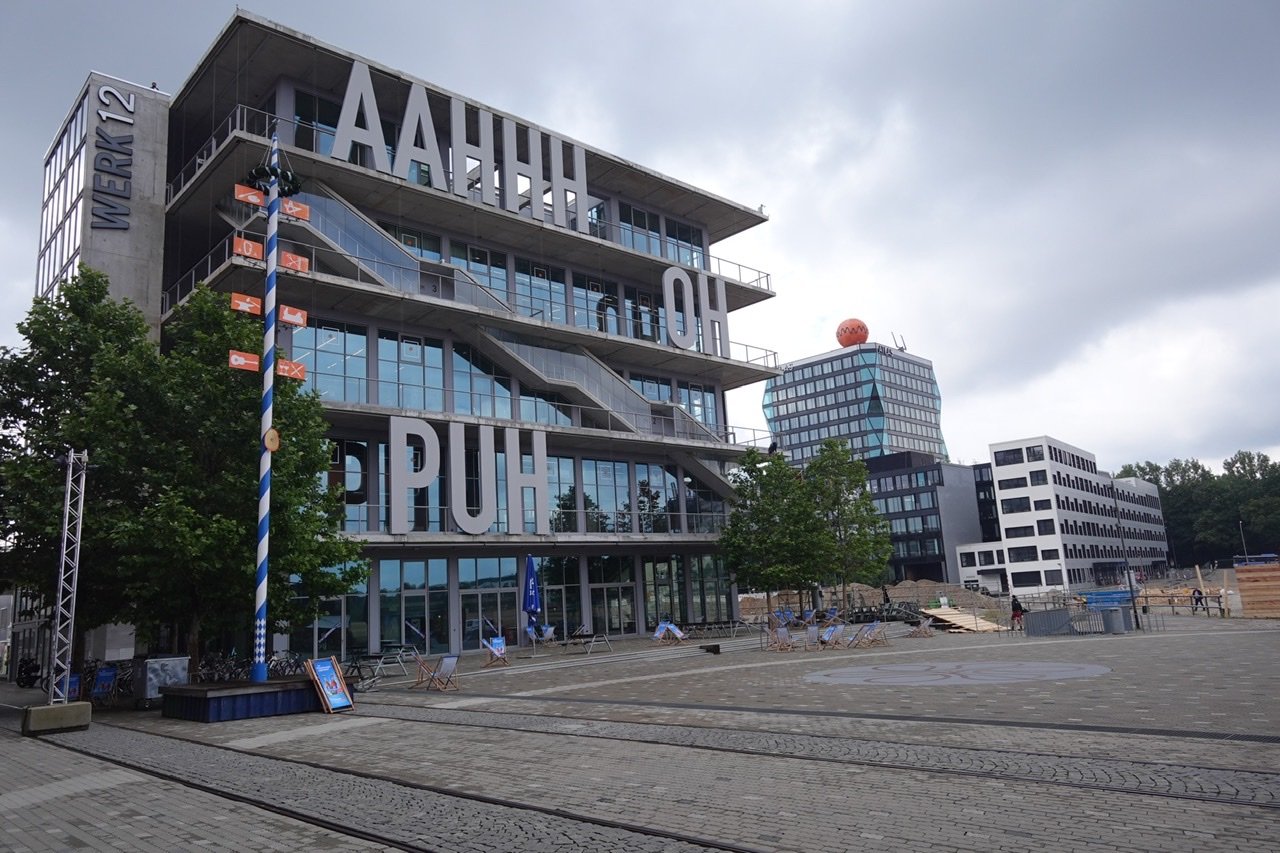 One of the office buildings, it's a nice place to work.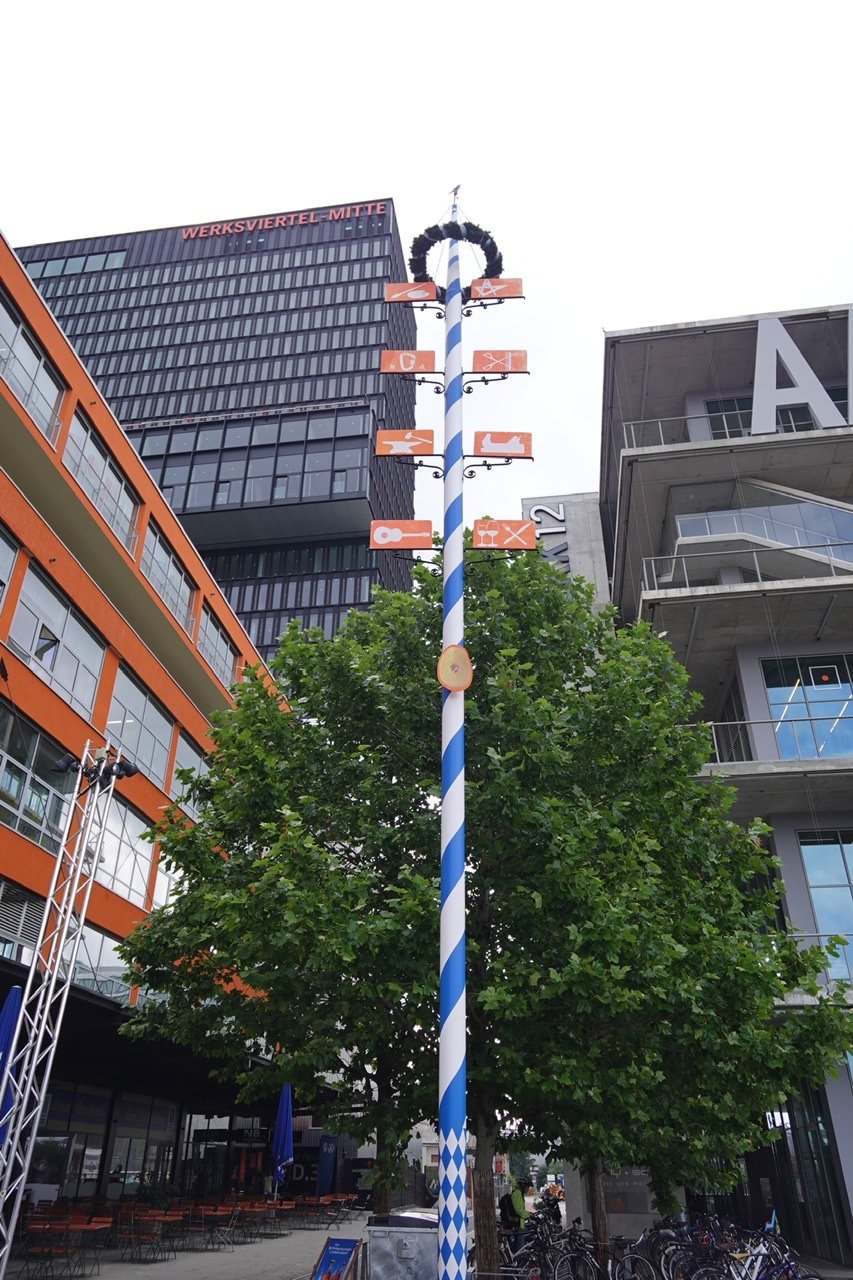 maypole, when you see it, you know you'll find beer here.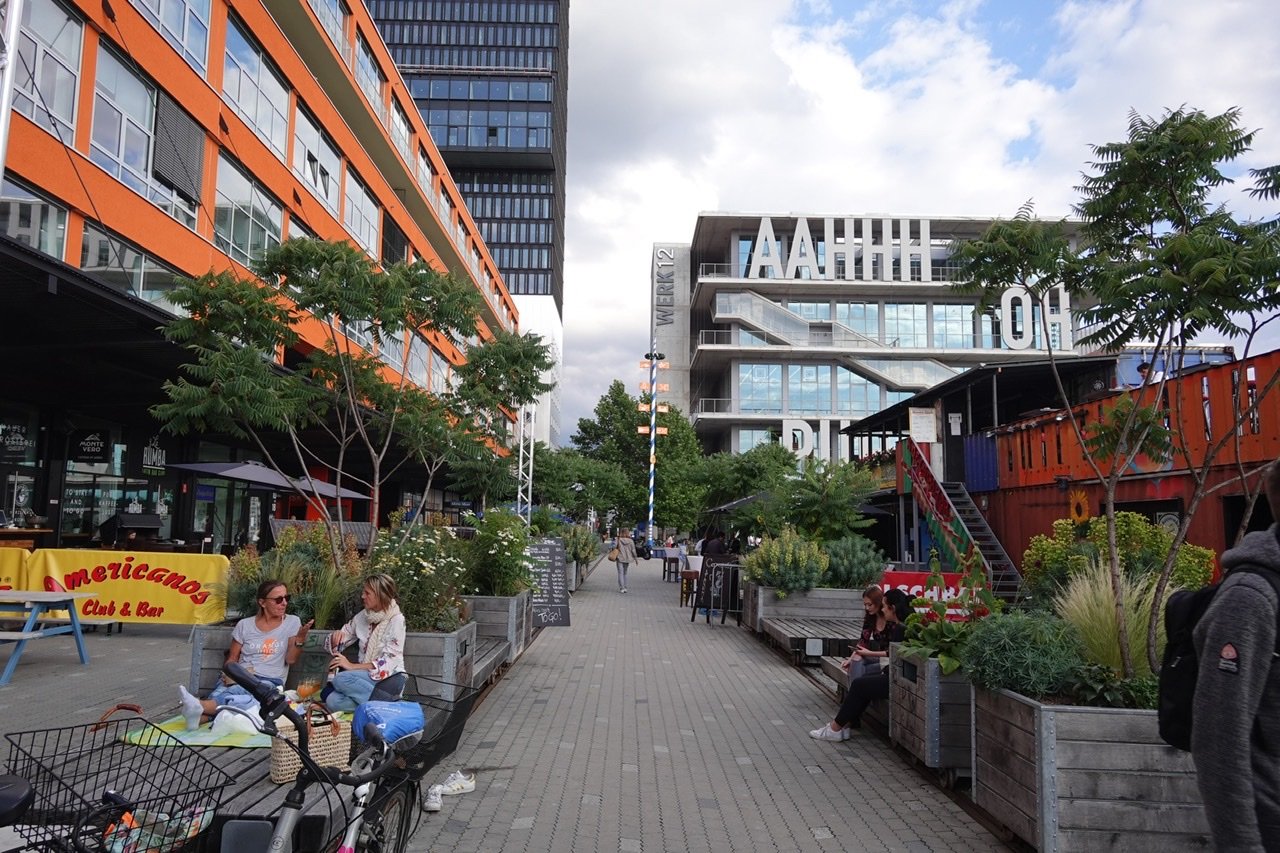 People also picnic here.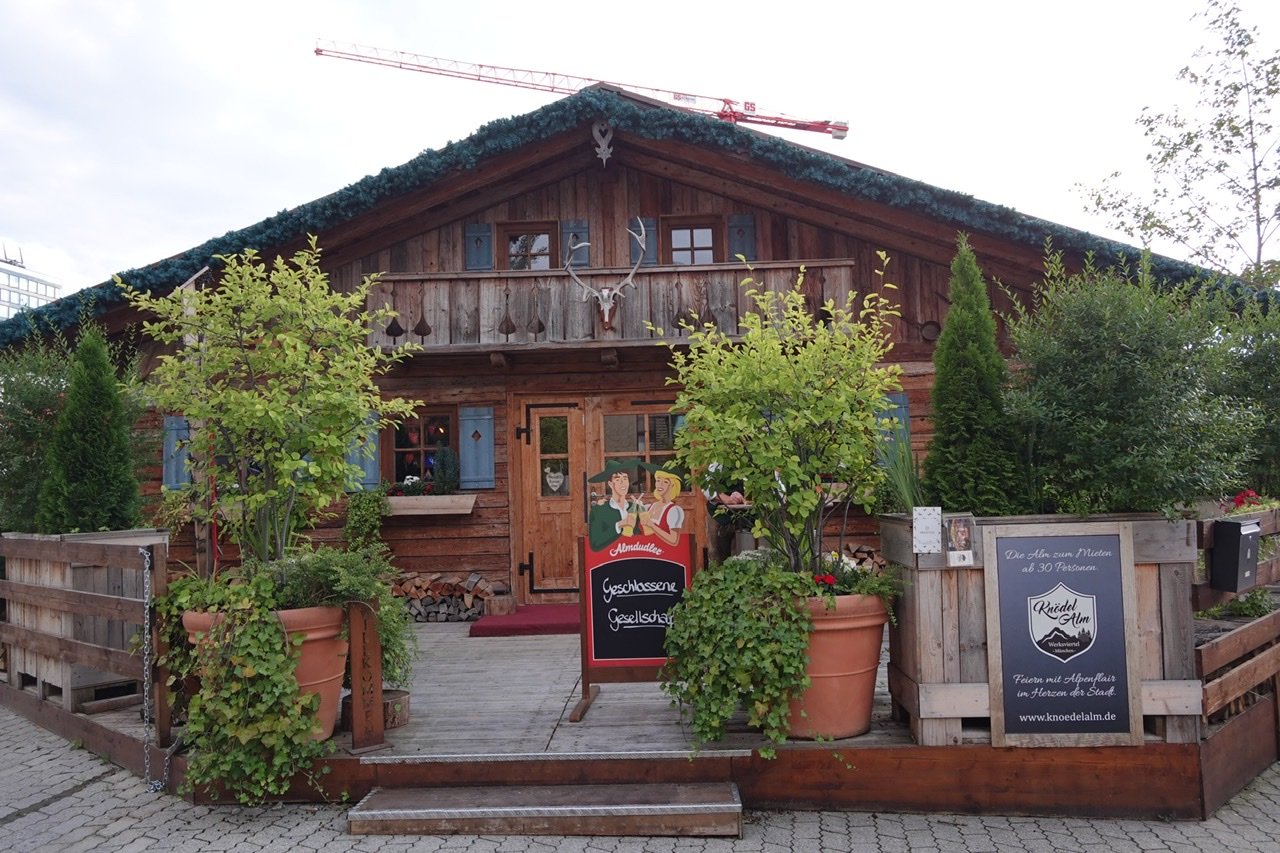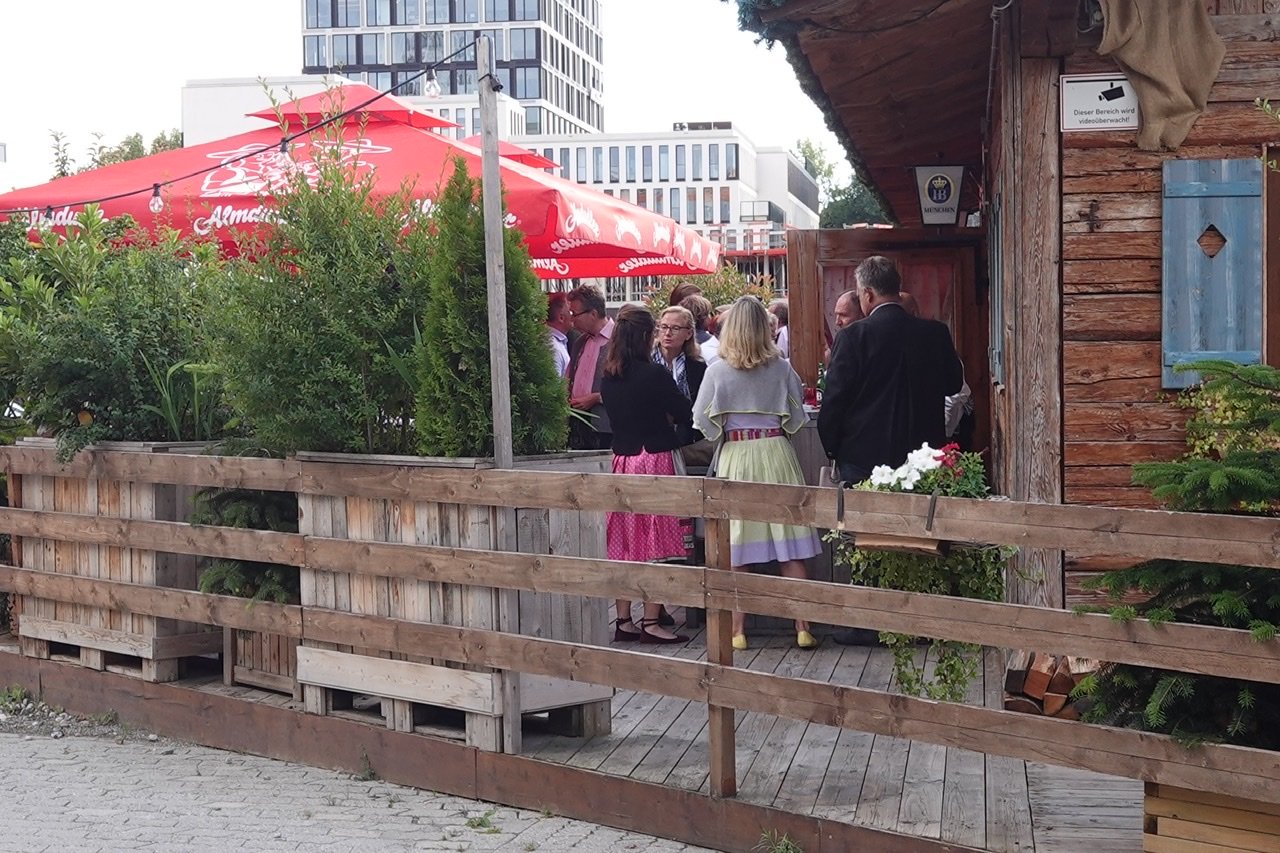 a private party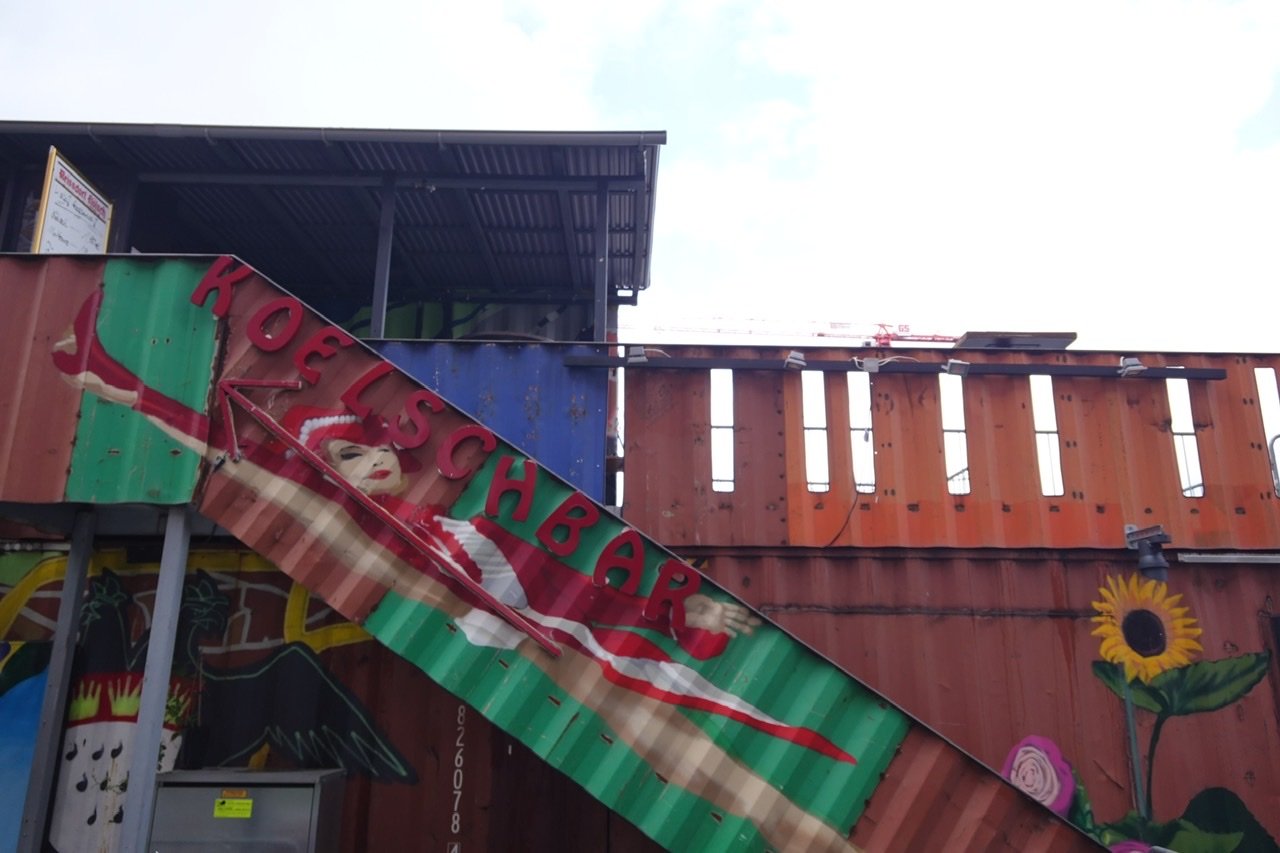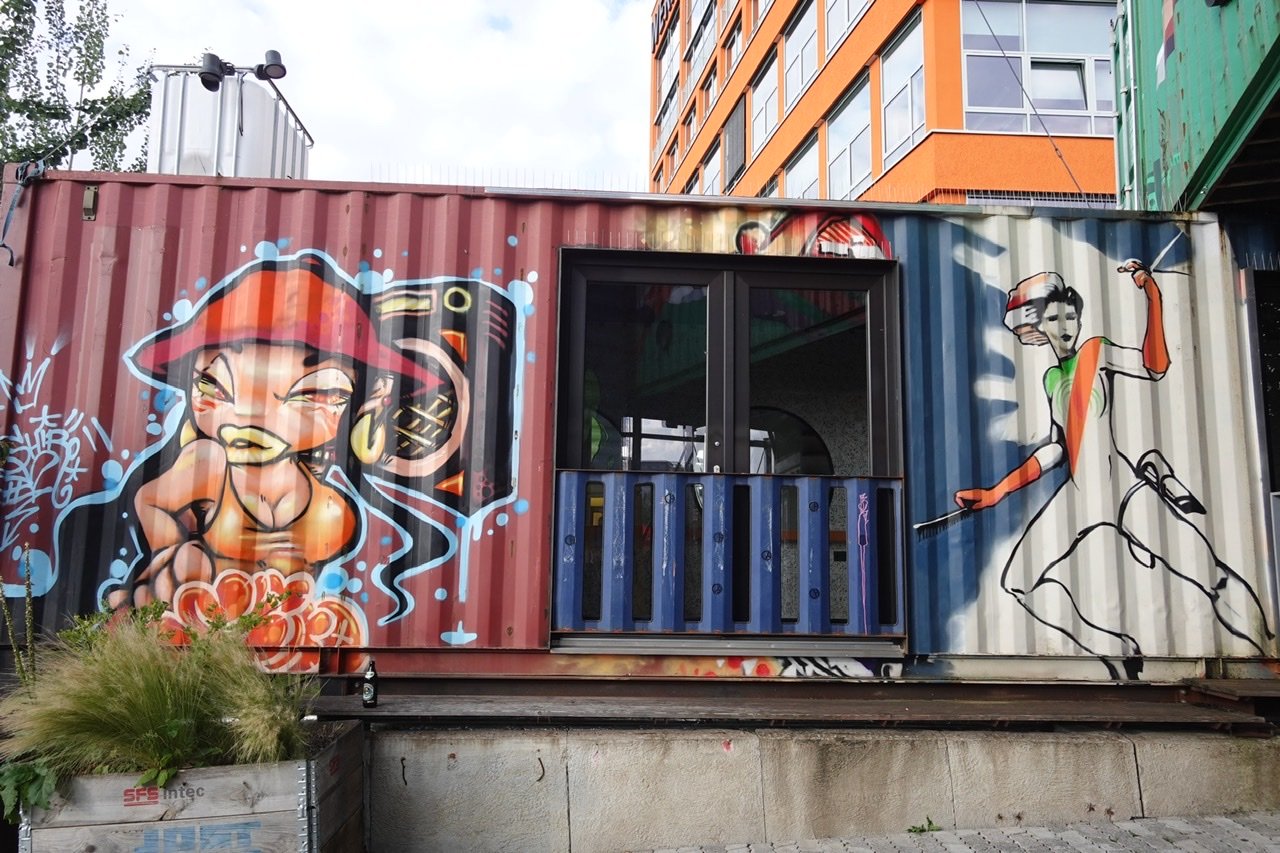 bar area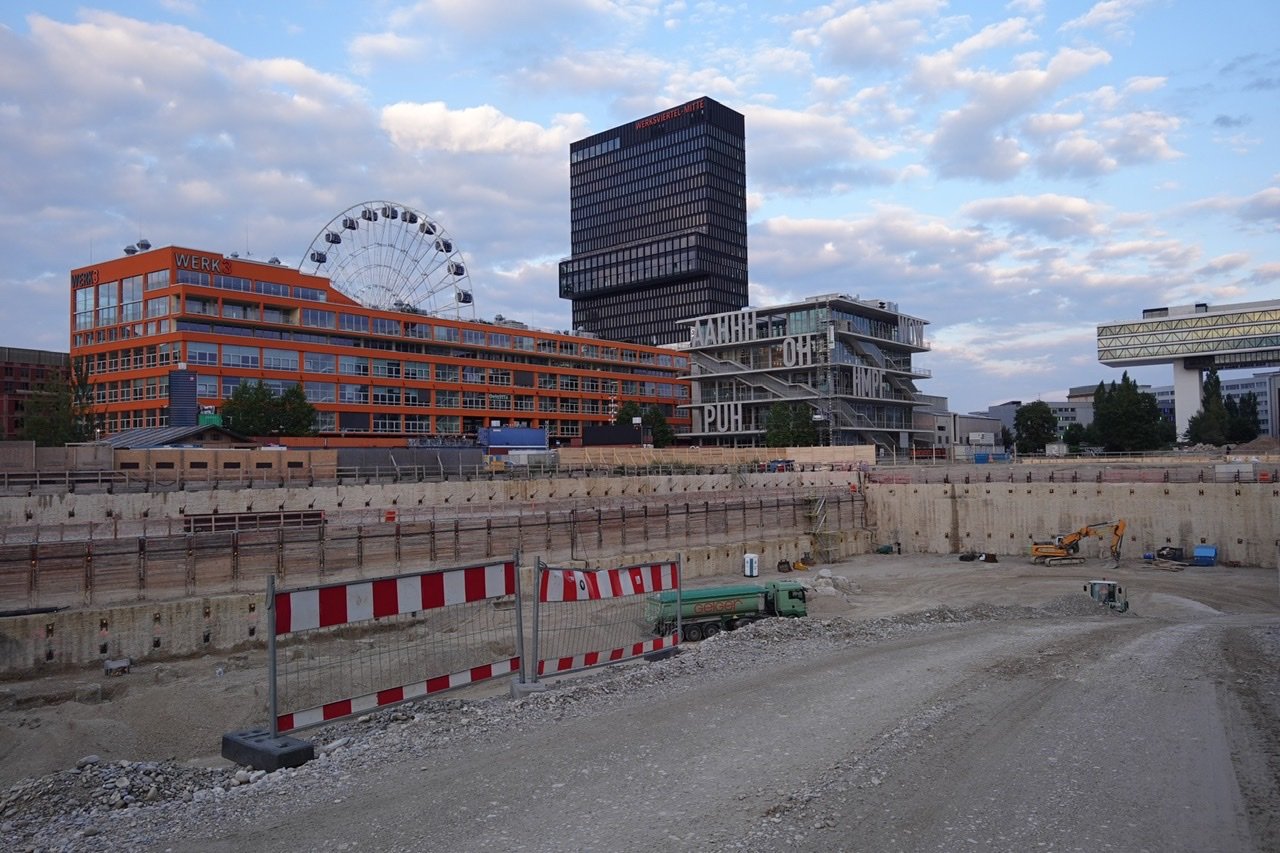 more construction ongoing in the neighbourhood