I always get this feeling that Berlin is a place for flea market and vintage/second hand shopping. During my short stay in Berlin, I went for a visit in one of the most popular Sunday flea market in town, the RAW Flohmarkt, a former railway repair factory turned into a trendy marketplace. 
When I saw RAW market, I remembered this place directly with graffiti all around. Even though last time when I was in town was already more than 5 years ago and it was in the winter, I still remember my couchsurfing host took me here back then but not on Sunday, so it was much quieter. 
You can still see the old railway track here.
Want some orange juice?
Handmade engraved coins.
A block away from RAW, there's another marketplace in the square.

The market itself isn't that big, there are around 30 stalls by the time I was there, if you go a bit earlier, you should be able to see more. But the place is much more than a few stalls selling second-hand stuff. There's a lot to do. There are a few beer gardens where you can enjoy a couple bottle beer in the shade.
You can go wall climbing as well. The area is famous for its nightlife scene, but during the day there's a beach bar with party (entrance fee around 8 euro). If you come to Berlin in the summer, you can enjoy partying any time. It's also a great place to spot some nice murals.


今天跟我去看看柏林的一个周末二手市集RAW。在柏林有不少这样的二手市集,RAW应该算比较酷的一个,这个市集建在废弃的火车维修站(哈哈,欧洲很多城市都喜欢把废弃火车维修站建成比较trendy的二手市集)。
我一看到这个市集,居然还记得五年多前第一次来柏林的时候,就来过这里,当时我玩沙发客,沙发主是个古巴人,很喜欢玩派对夜生活,领着我来这里玩,当时是冬天也不是周日,看上去没那么热闹。夏天的周日早晨来这里很有意思,虽然摊位不是很多,大概30多个吧,但是这个可不仅仅是市集而已,有很多其他的活动,比如有露天啤酒吧,这个在柏林可流行了。还有可以爬墙,看上去也很好玩。如果往里面走,还有一个海滩酒吧,白天就有DJ趴体可以玩,所以夏天来柏林任何时间都可以享受趴体乐趣,不需要等到晚上,是不是很有意思呢!
这个区域遍布涂鸦,喜欢街头艺术的可以来这里找到你喜欢的涂鸦墙哦!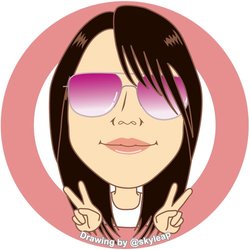 avatar made by @skyleap
Joy is a half-time world traveller, half-time Steem blogger, based in Belgium.
You are welcome to leave any comments below. 😛






(Badgets by steemitboard.com )