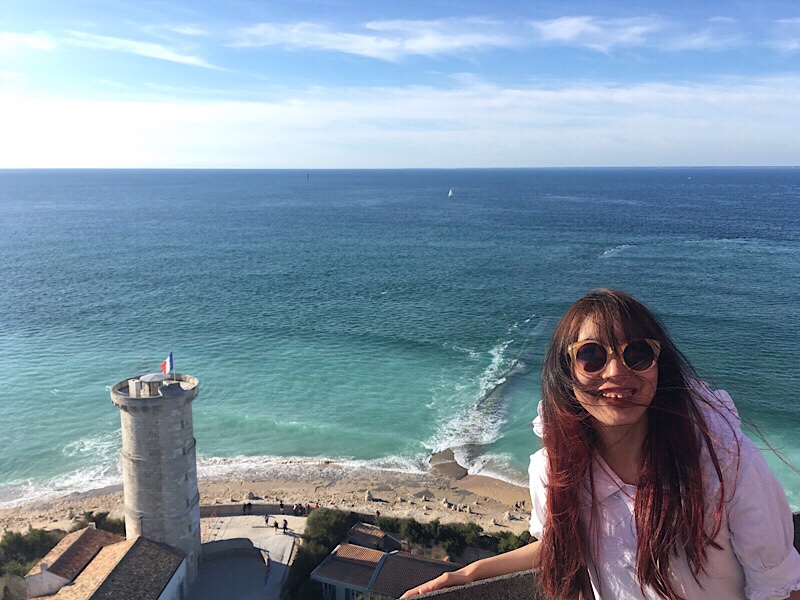 Phare des Baleines is a tall lighthouse located at the northern tip of the island. 
It took me a while to cycle there from the Eastest village. It was nice to cycle past long coastline of the island and make some stops in between.
The lighthouse is probably the most visited place on the island, there are many restaurants and cafés in front of it. Good thing about Île de Ré is that even in some very touristic spots, price is quite reasonable compared to elsewhere. The island has a cheerful atmosphere and people are quite happy (compared to Paris etc).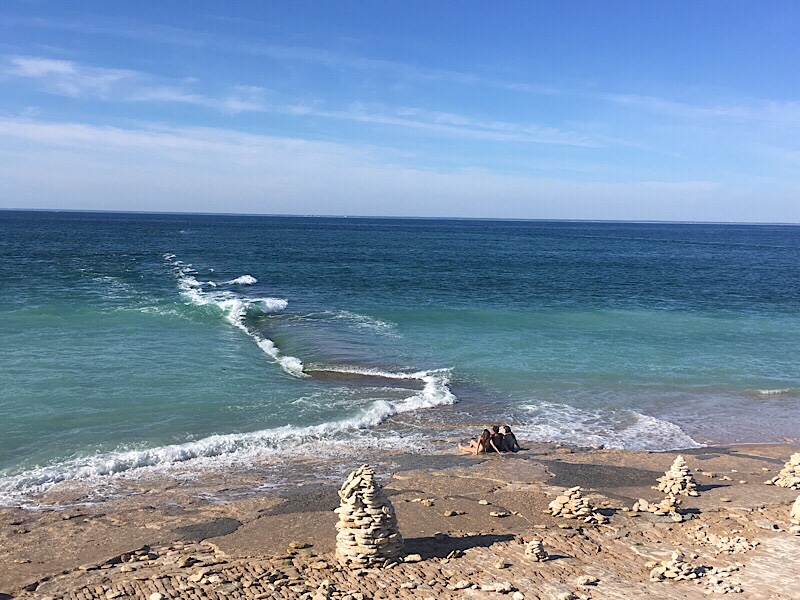 You get maybe 270° open view of the Atlantic Sea, some kids were playing with water.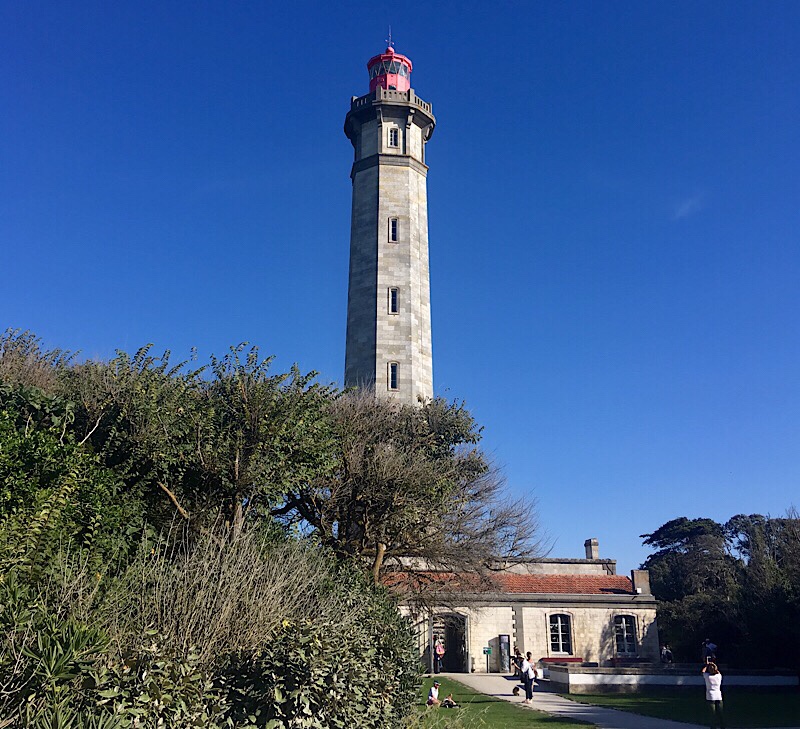 Tall lighthouse.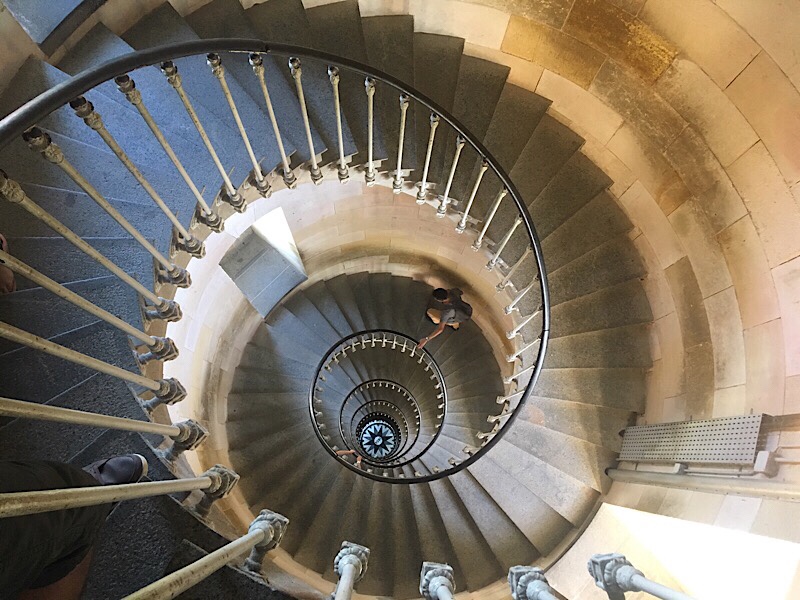 I love its stairs.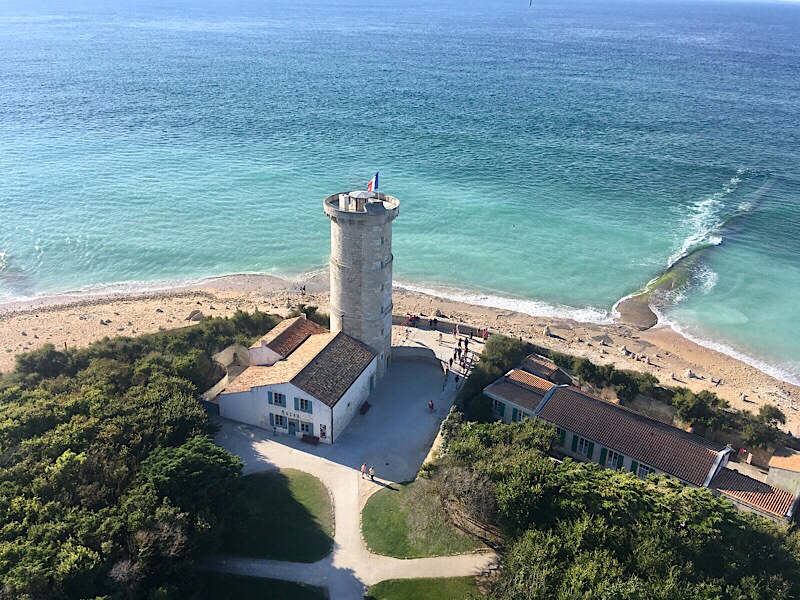 The little house is a museum, which I didn't go visit 🙂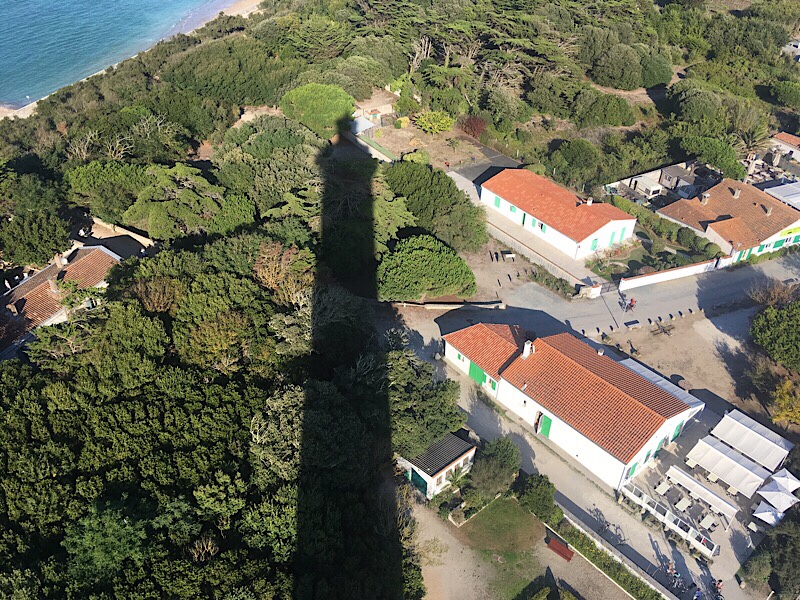 Shadow of the light house.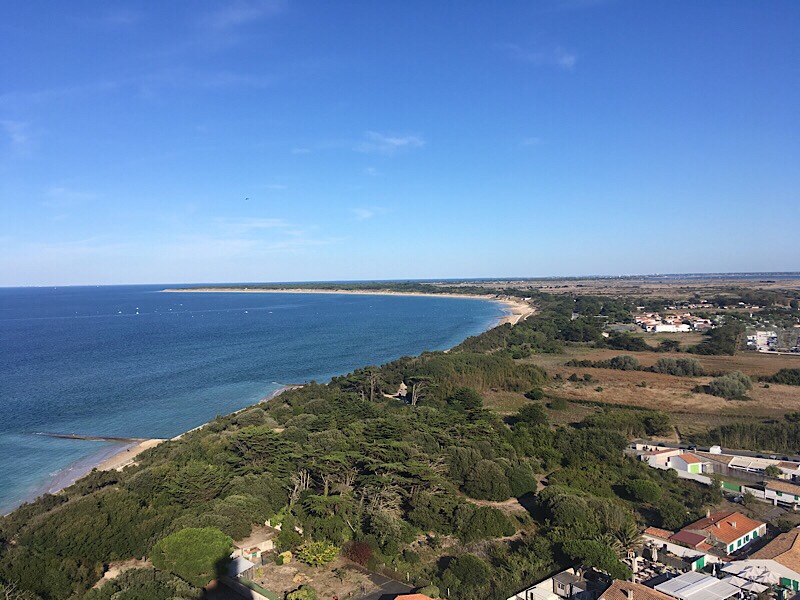 Coastline.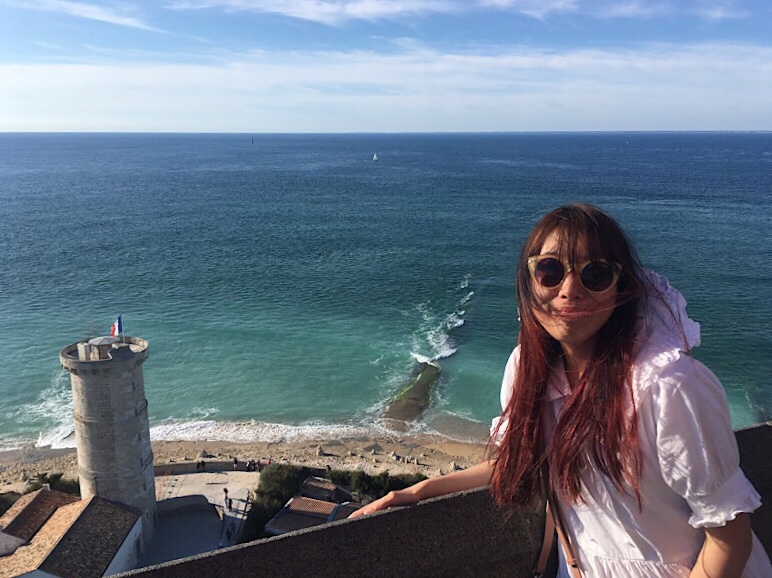 Beautiful views, worth all the effort of cycling and climbing 🙂
Have a good day!