Went to visit the famous SM Town in Seoul. Not a huge fan of Kpop music, I'm not that famaliar with the bands and the songs. Still, I think it's good to take a look.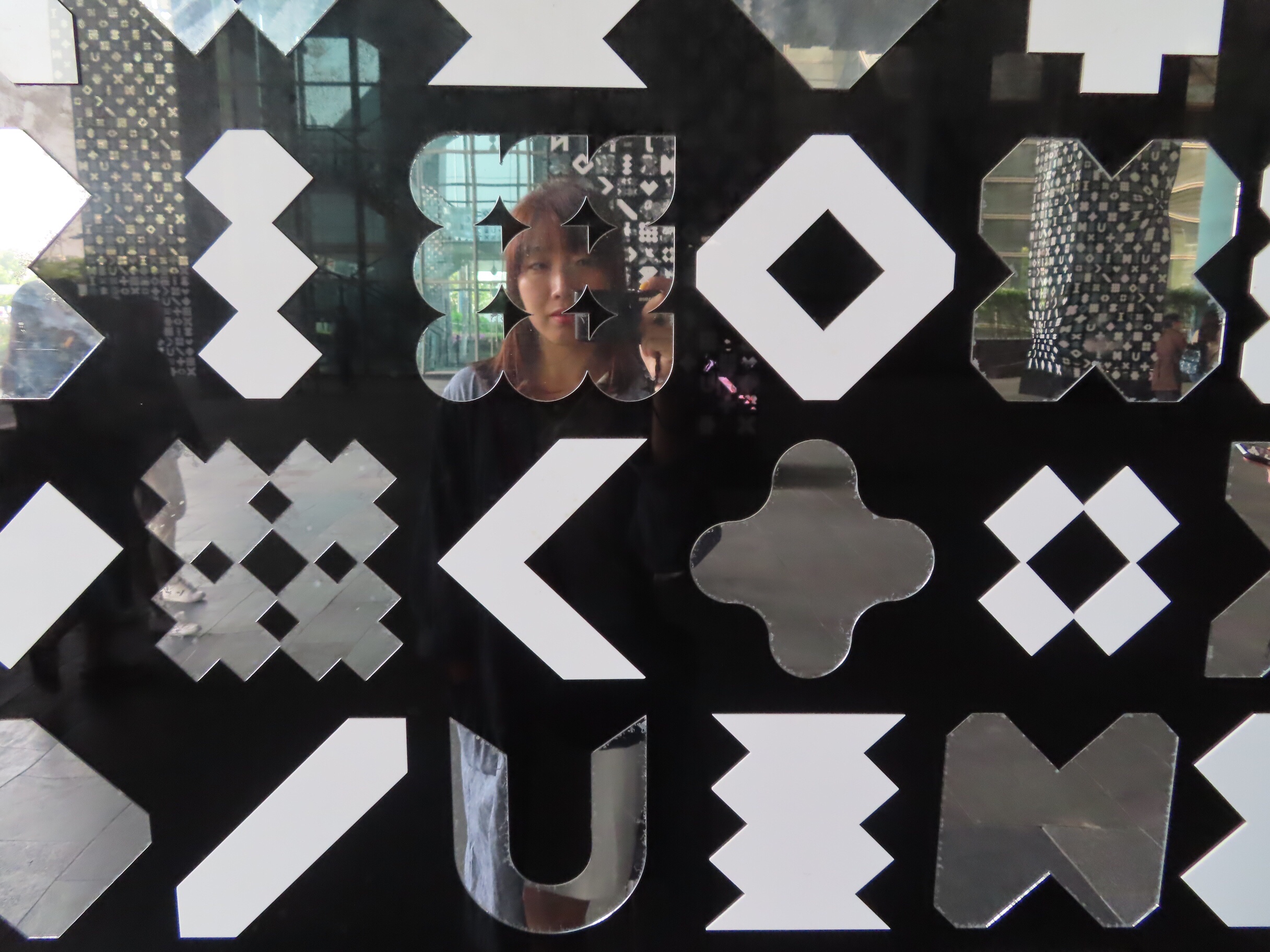 The entrance, the pattern is for BTS?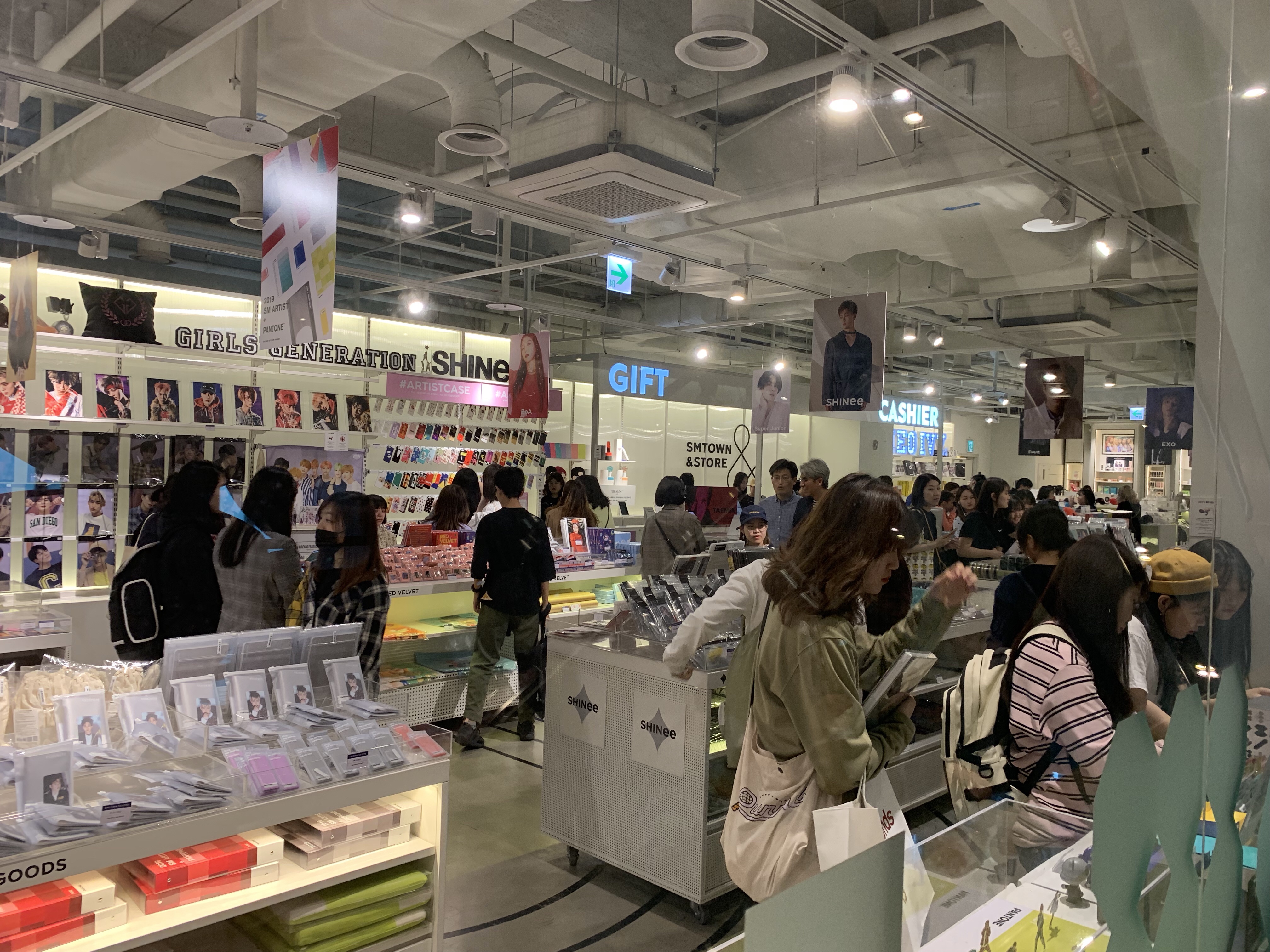 Souvenir shop, actually a good shop, with interesting items, from mask to clothes, with kpop print of course.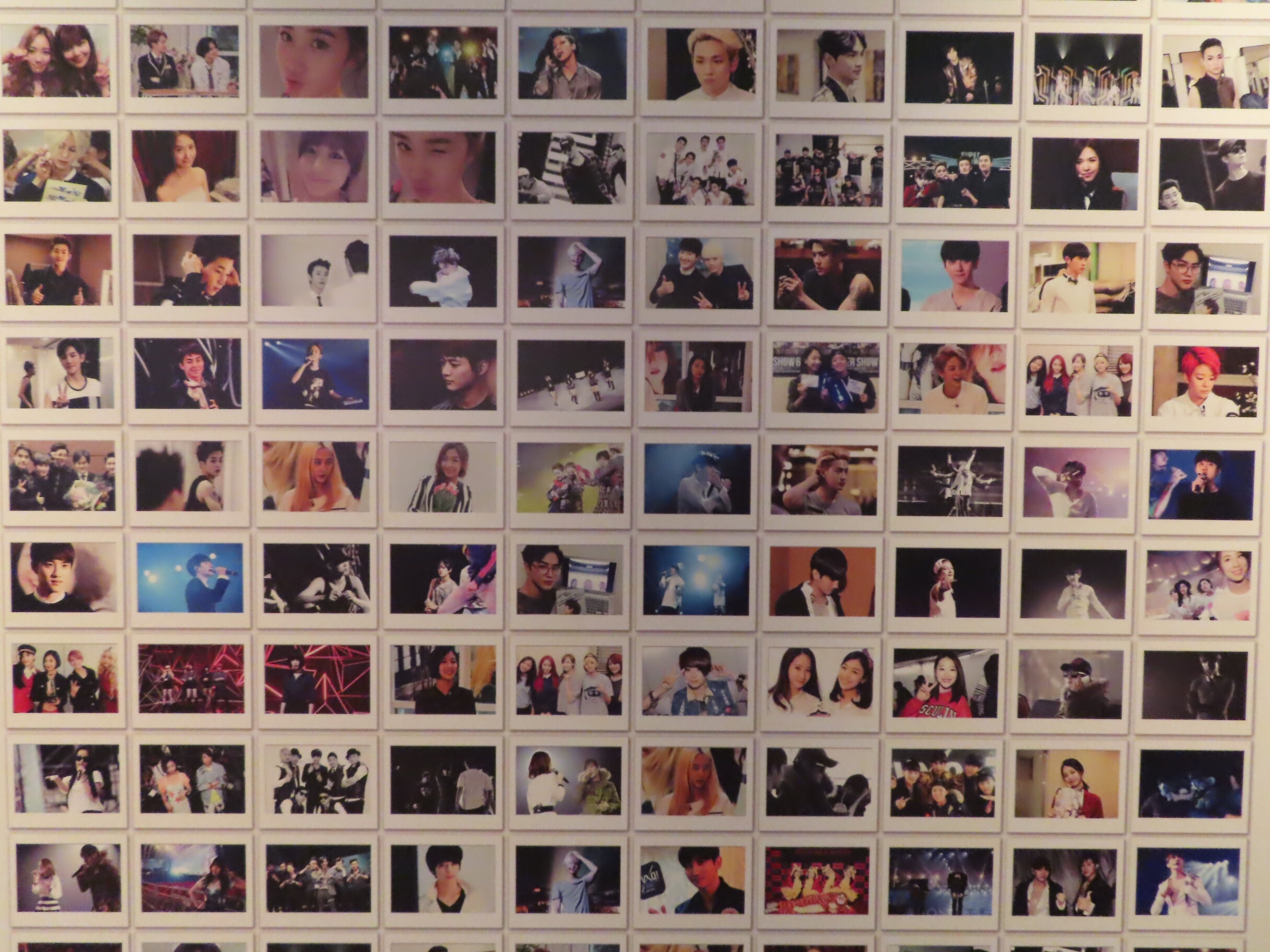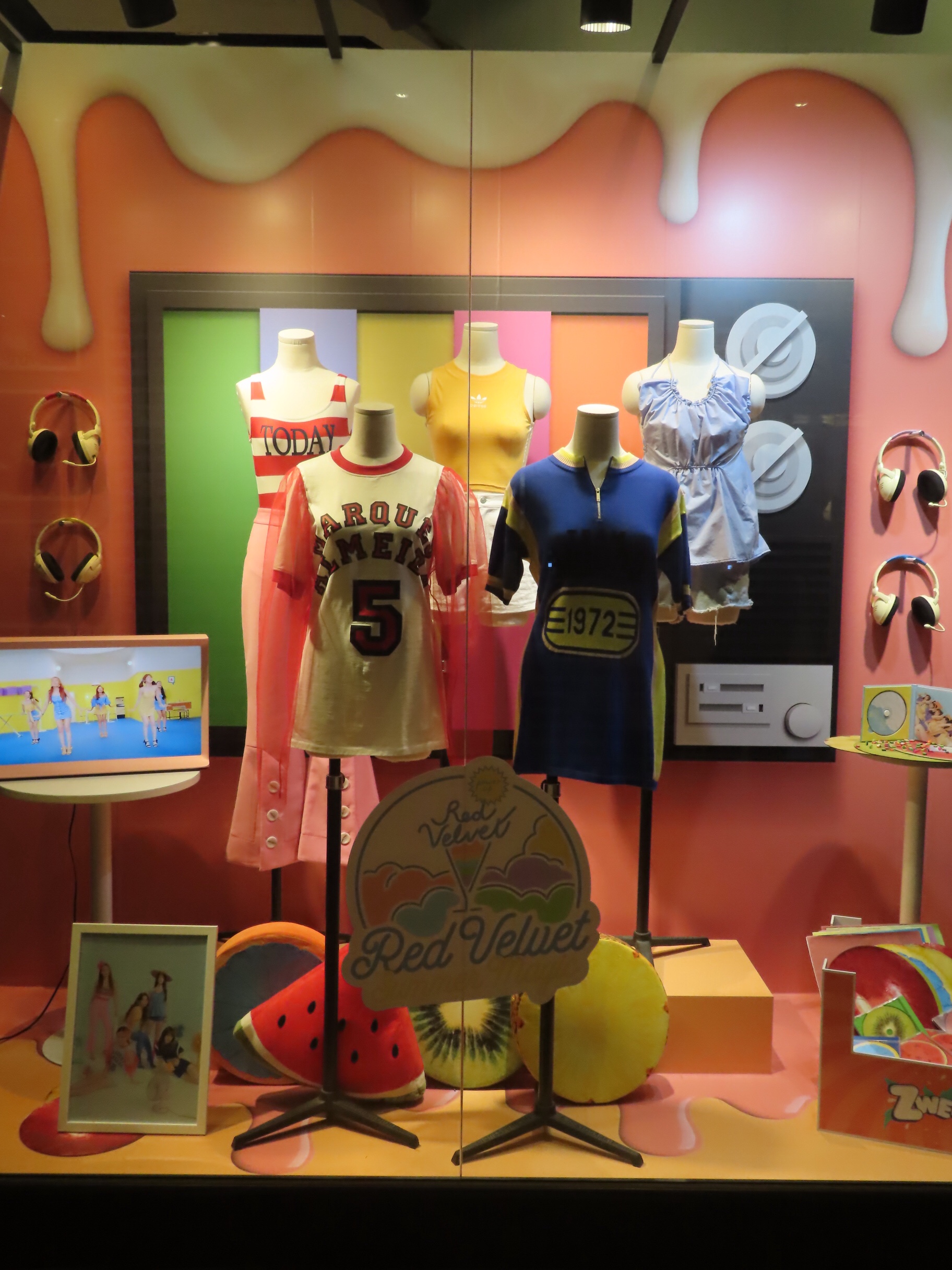 Although I don't listen much to Kpop, I love how colorful they are!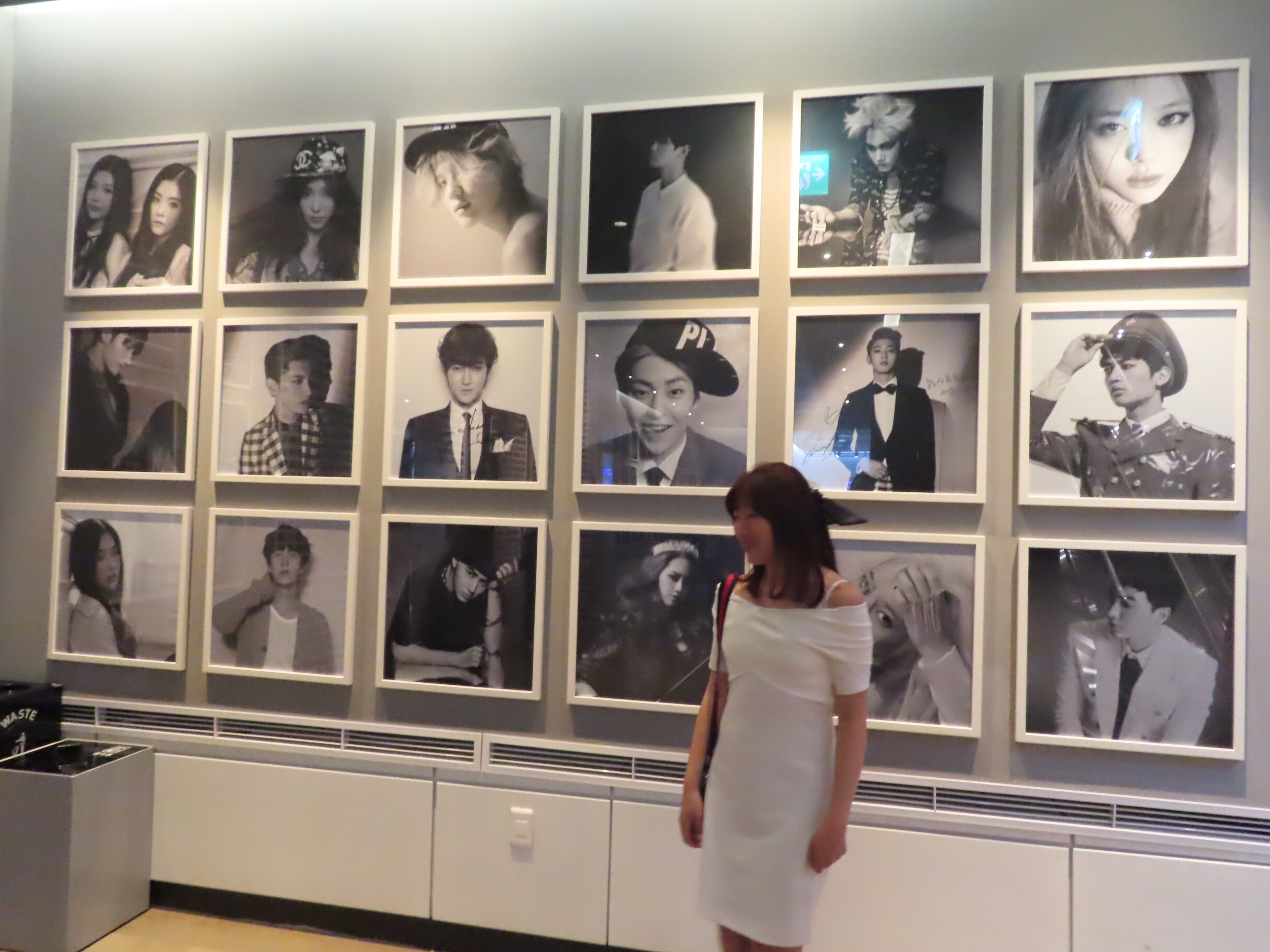 Hoe I wish I knew more about Kpop, then I could be more excited lol.