Have you tried Indian desserts? Rajasthani seems to be famous for its sweets. I found sweets shops everywhere, mostly they are next to a popular resaurant. It makes sense, so after a great family meal, they can bring some sweets home.
In Belgium, sometimes Indian restaurants give you dessert, but a bit different than the ones I saw here, most I tried before were those doughs dipped in honey, but in Rajasthan, I saw it's more like cheese creamy sort of desserts.
I've tried a few, would love to try more but Indian desserts are a bit too sweet for me, I feel too guilty if earing more than a half. They remind me of Tukish desserts, which are also super sweet, sometimes I buy a small one from Turkish shop and can eat with my coffee for one week lol.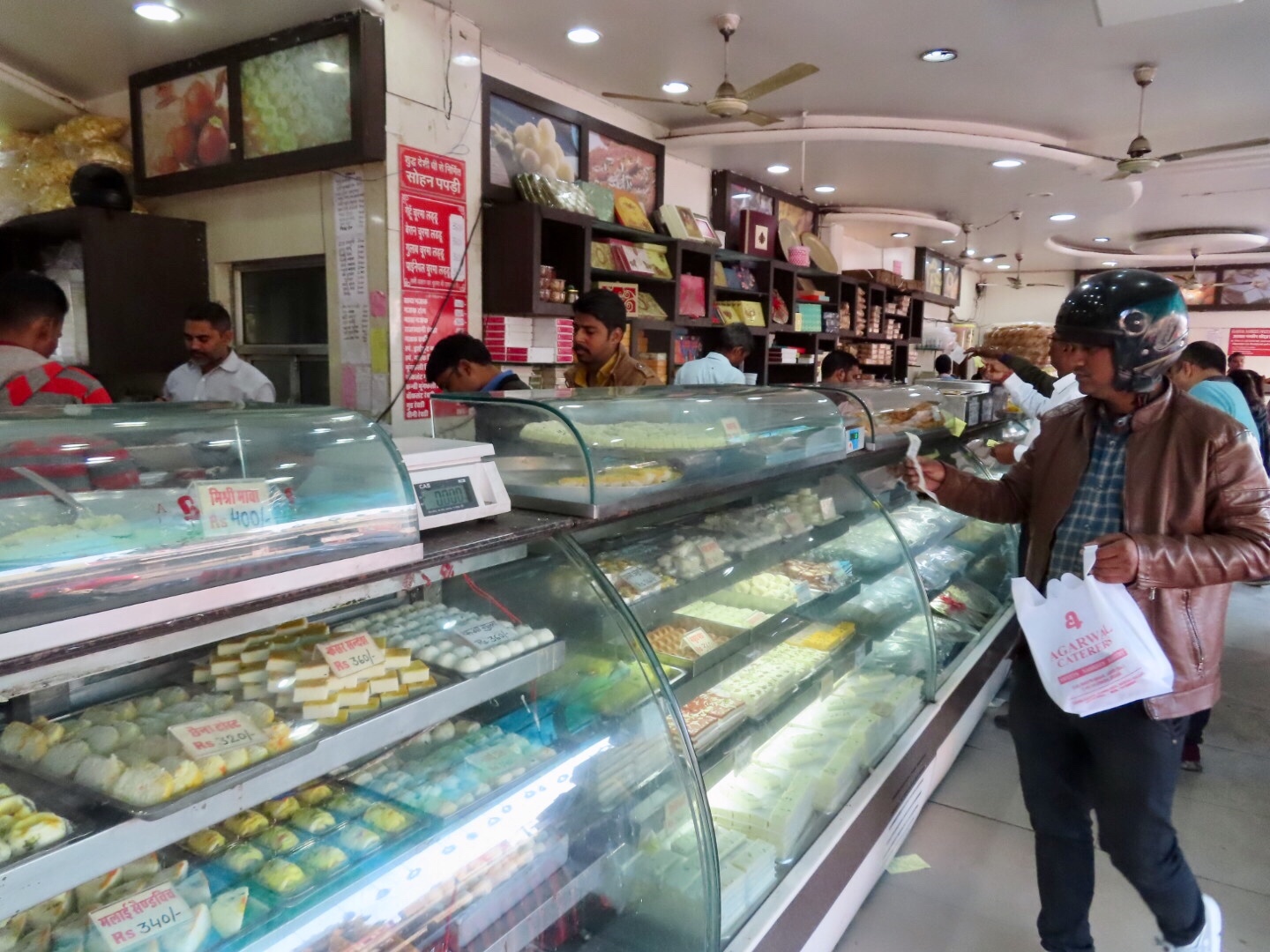 a typical Rajasthani dessert shop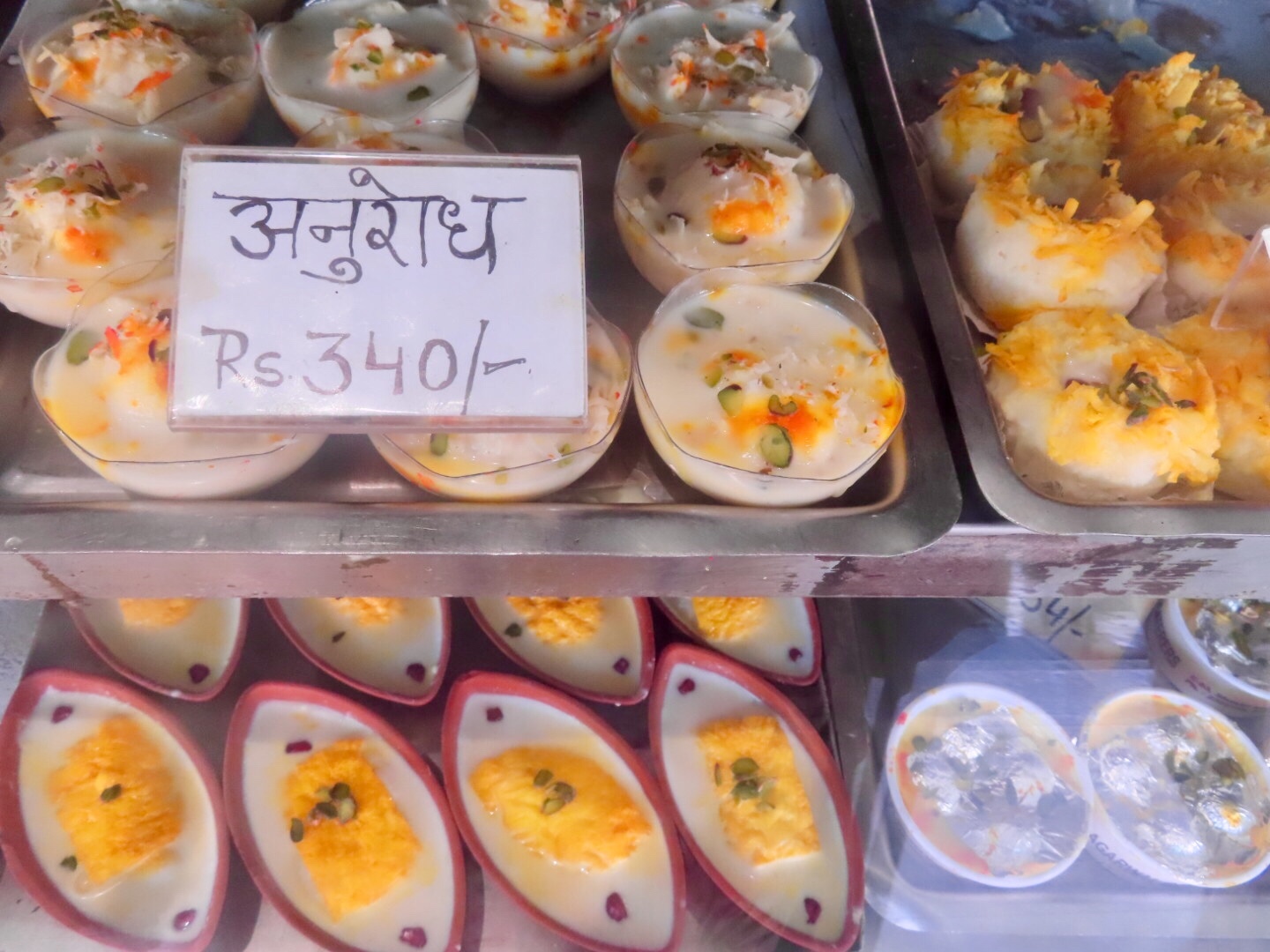 Tried the first one, I think they use condensed milk to make it. It was tasty, sweet and creamy.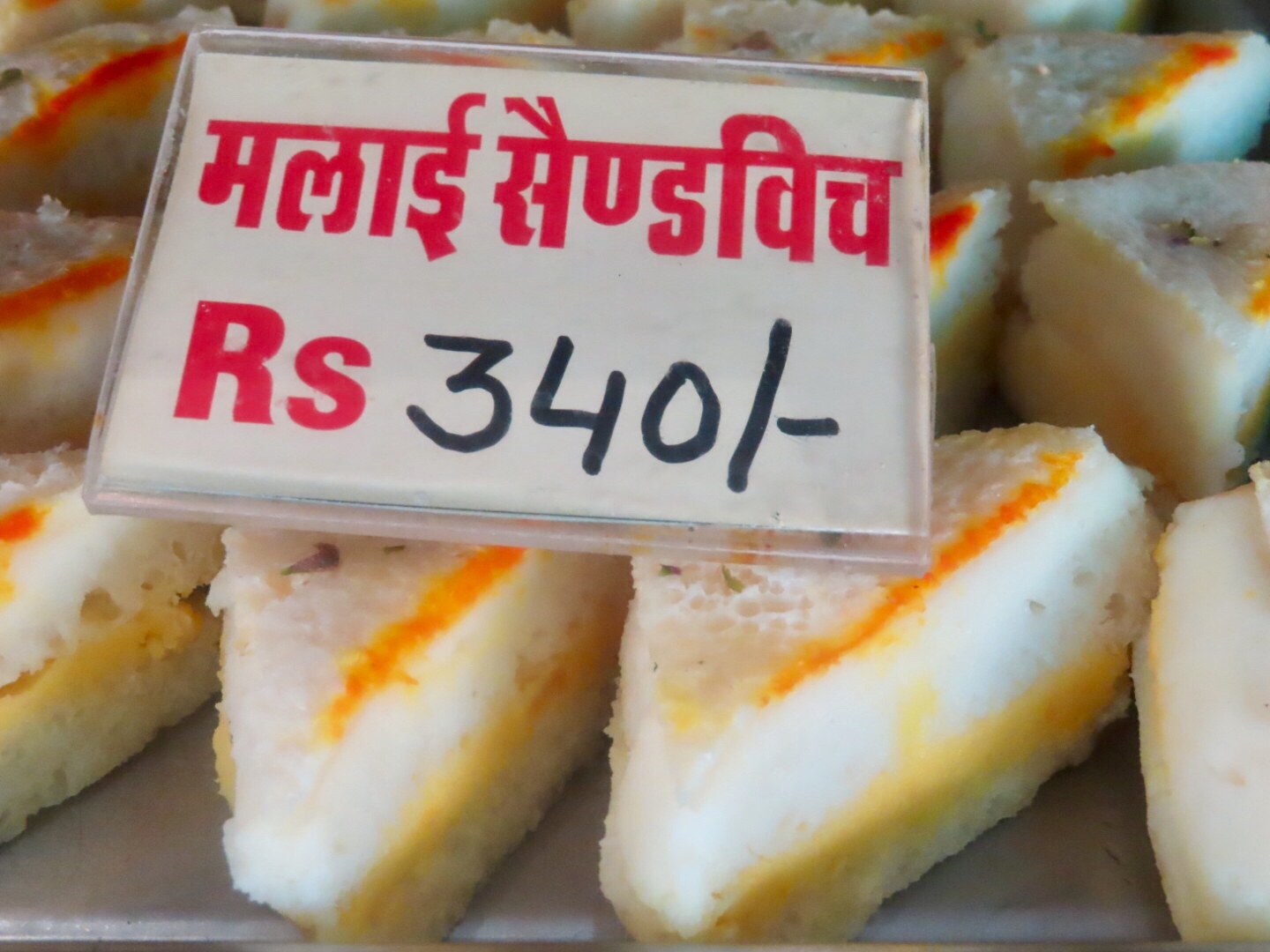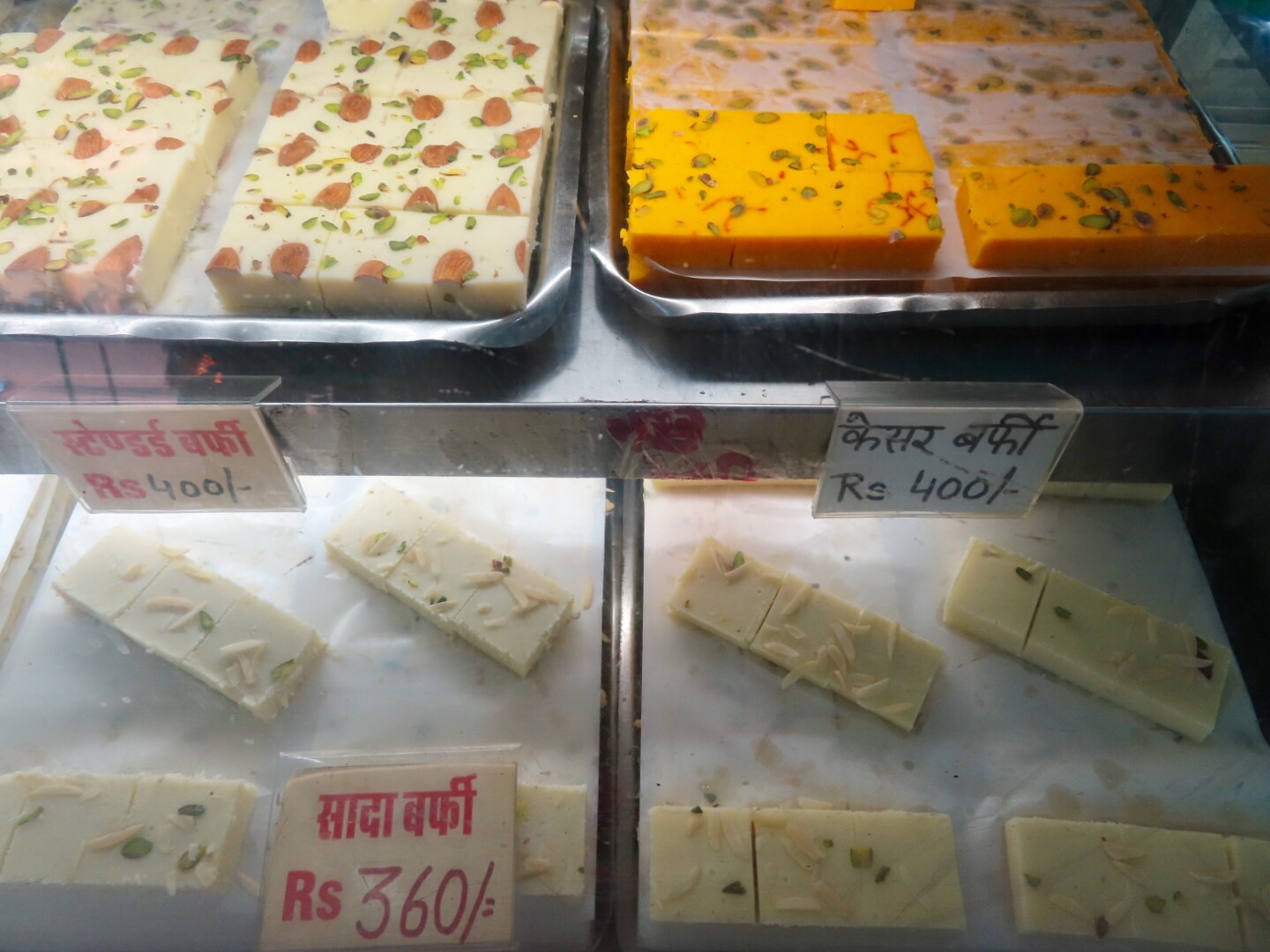 Those ones I've tried exactly the same thing in Almaty, Kazakhstan. It's always interesting to find the same food again in another country. They are chewy, cheesy and soft.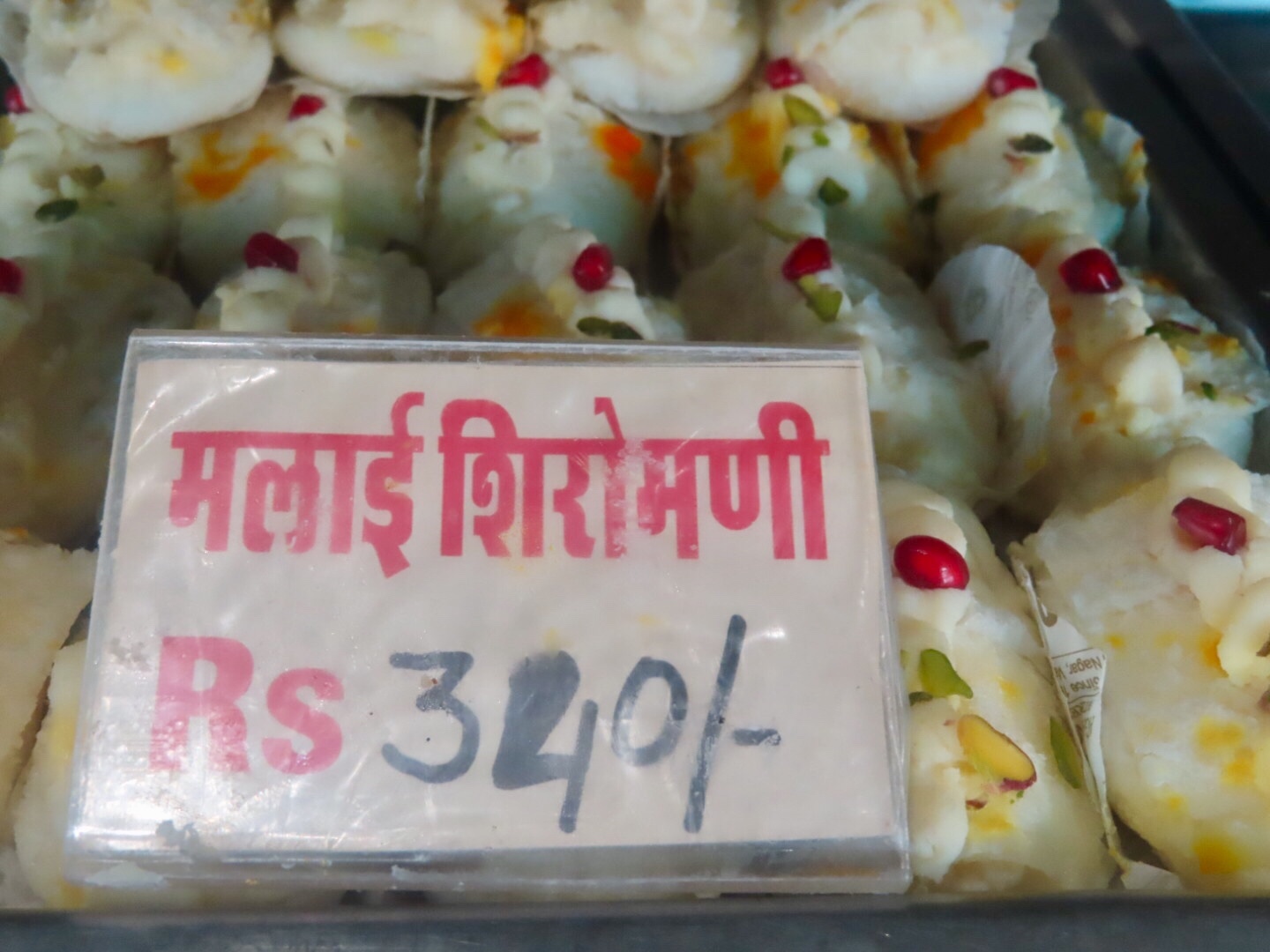 I like the way they put pomegranate inside the desserts, I love pomegranate!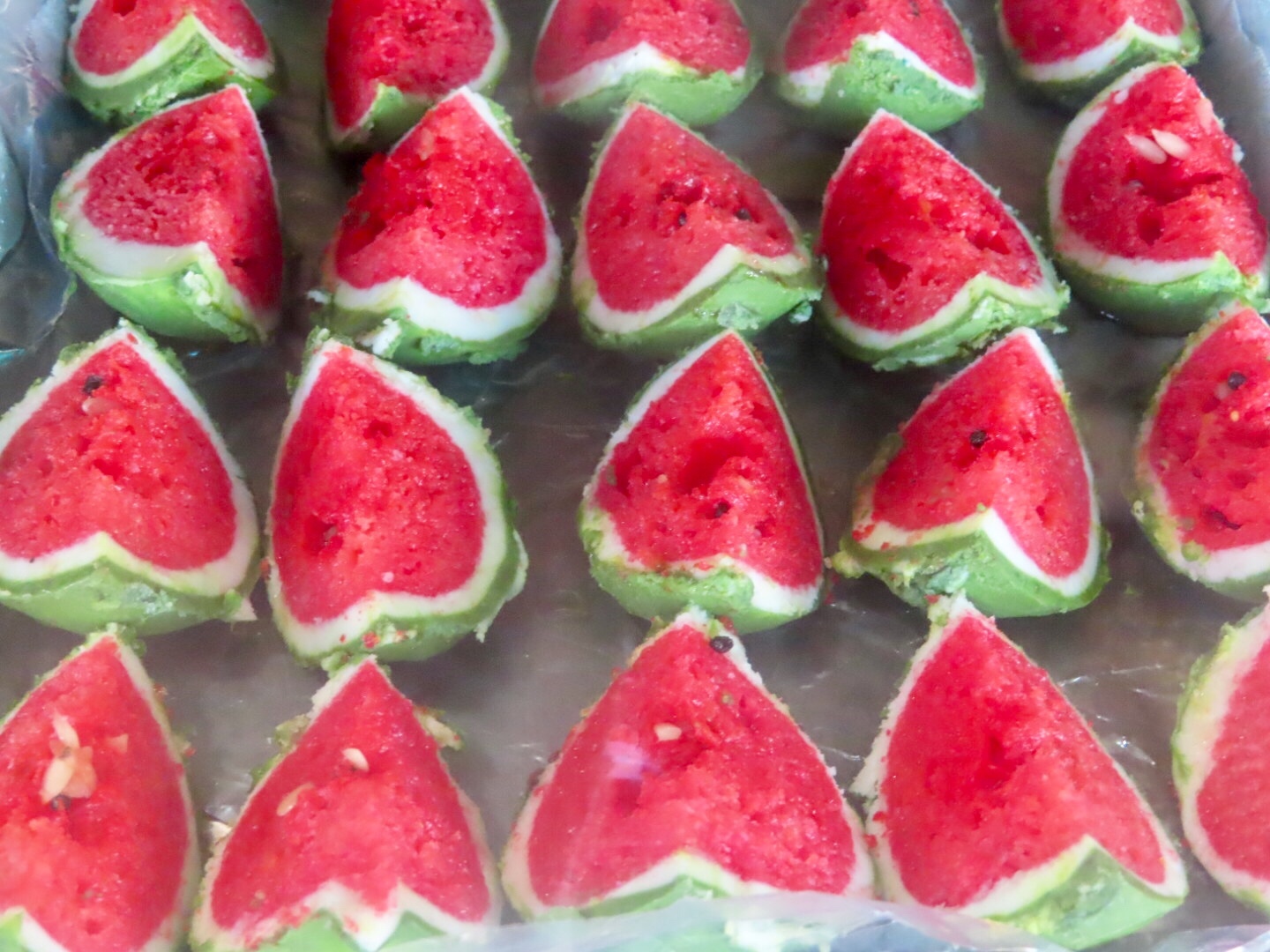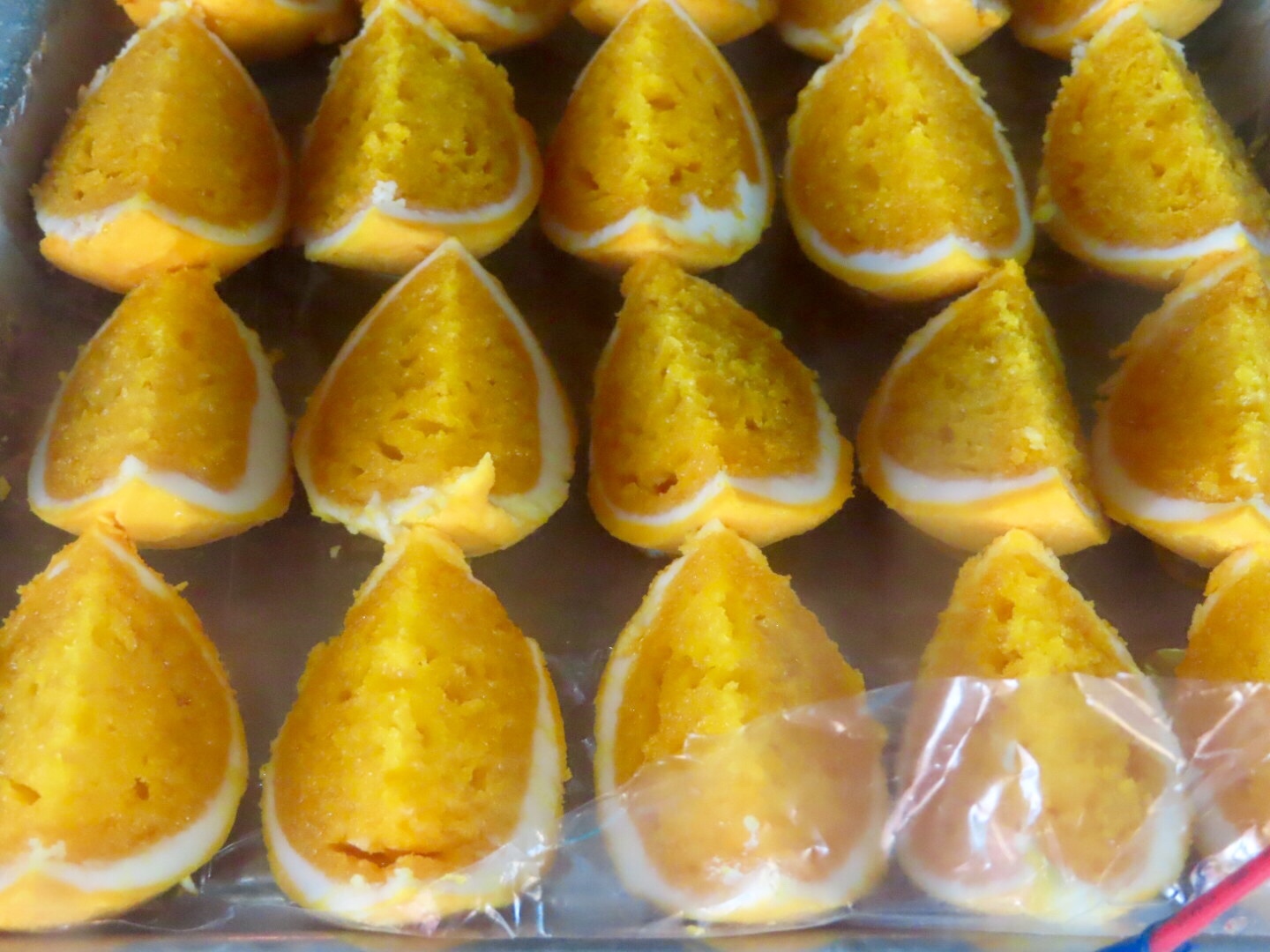 I wonder if these really taste like watermelon and orange? Have to give them a try.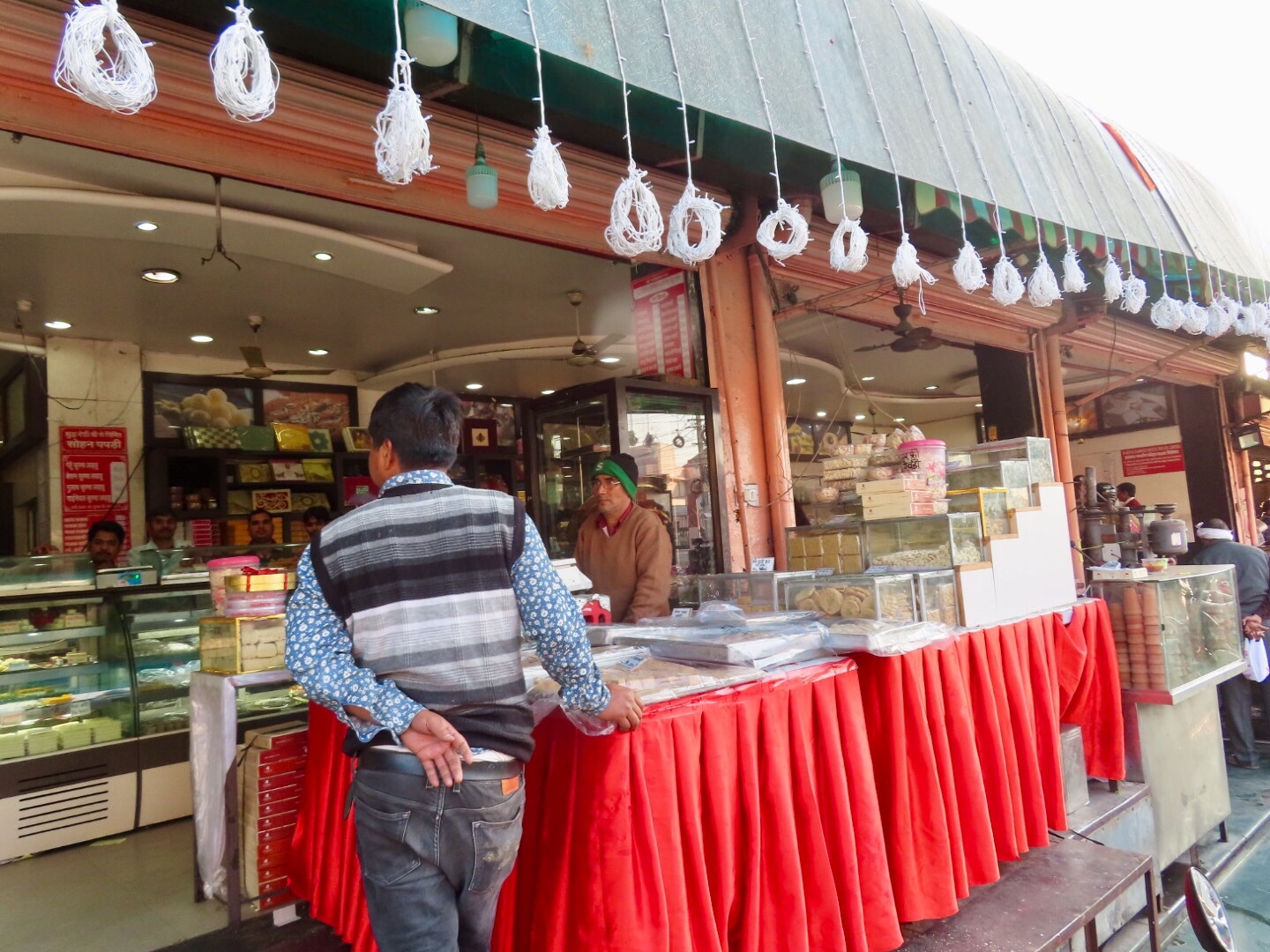 There's no seat inside, but you can have tea and sweet outside in the standing table. Found the shop accidentally next to a family restaurant, heard afterward that it is popular in Jaipur.
address: 53, Shastri Nagar, Jaipur, Rajasthan 302016