This post is the 4th and the last part of my long overdue Trip Report: from Buenos Aires to Lima, following 
https://joythewanderer.com/trip-report-from-buenos-aires-to-lima-part-1/
Trip Report: from Buenos Aires to Lima [Part 3] – Oruro Sajama La Paz
---
Some notes for the route :
Get to Tuni Condoriri village
I didn't have extra days left for the jungle tour in Bolivia after La Paz, otherwise it could make a great experience, jungle tour in Bolivia is relatively cheaper than other Amazon countries (not much deep jungle though). Anyways, I still had few days I could play with after La Paz, so I was checking the map and found out a lot of mountains near La Paz. Tuni lake is between La Paz and Lake Titikaka and the scenery seems nice as well, so it was a great place for a short stopover.
There are different tour companies doing this tour. They ask 56- 70 dollar for a day trip from La Paz, but it's also doable by yourself and you can stay longer in the area than the day trip.
To get to Tuni village, first try to get to a village called Patamanta, you can take buses that go to Lake Titicaca or Uber it, it costs less than 10 euro from La Paz.
From the Patamanta, it is still more than 20 km to the lake, the road is unpaved and there is very little traffic, a guy from Tuni village called Rorelio and Rorelio's brother Edgar offer basic accommodation and taxi to reach the village.
Rorelio charged around 23 Euro in total for the stay, some food and the transfer. You can ask them for guide if you decide to do multiple day trekking, there is also donkey possible to carry your luggage. Contact him but expect to wait a couple of hours as in Tuni itself there is no mobile signal.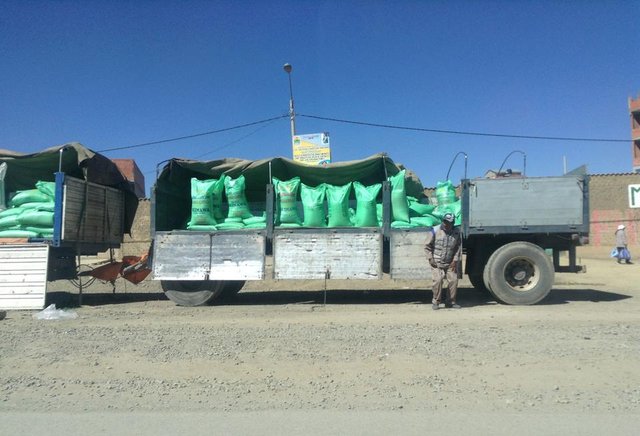 road from La Paz to Patamanta, or Copacabana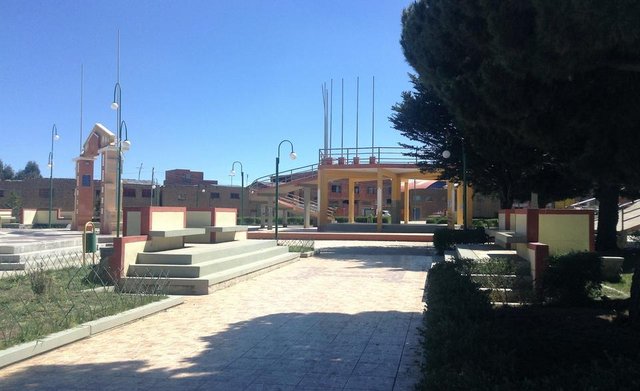 Patamanta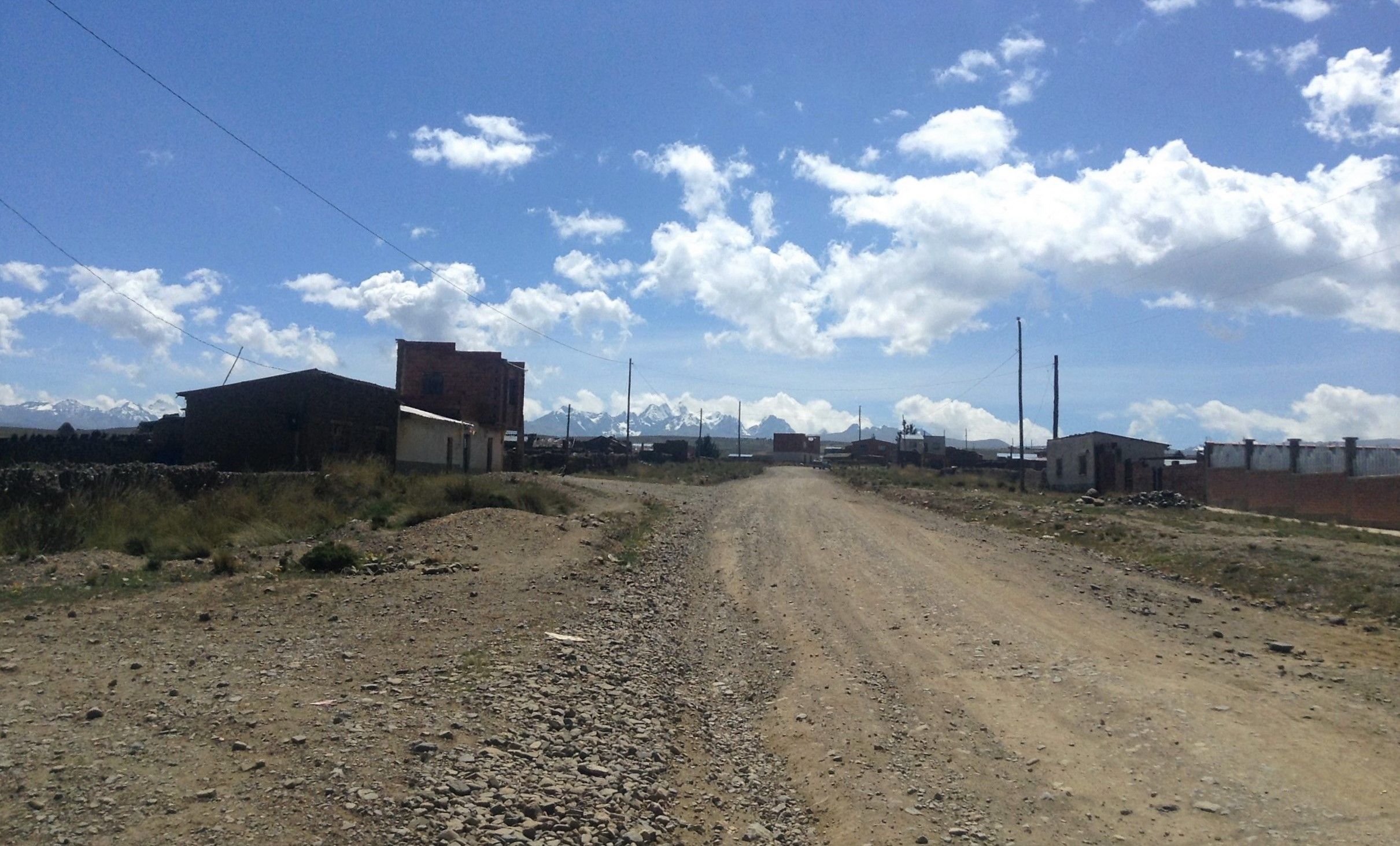 unpaved road from Patamanta to Tuni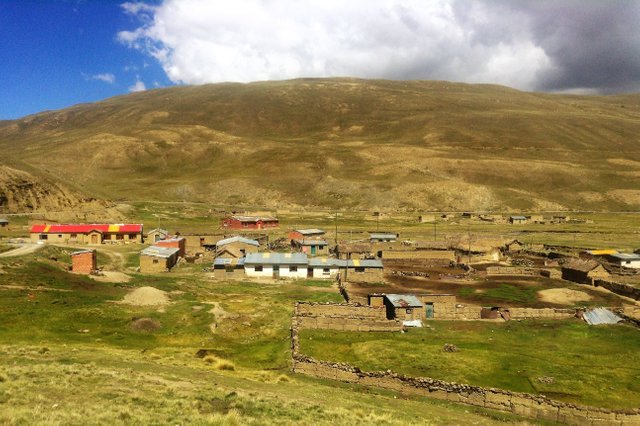 Tuni village
---
Trek: Tuni Condoriri to Chiar Khota lake
Tuni village and the area around was so tranquil. There was basically nothing going on and it doesn't have any mobile signal. But you can always play with dozens of alpacas and llamas in the village. They are super cute. It was a special trip I did, even though I got a bit sick of the high altitude.
Bringing some instant noodle could be a better idea, as the ingredient to cook in the area is limited to some eggs, tomatos, and some pasta/rice, which is difficult to cook through at elevation of 3500 meter.
From Tuni village, you can walk to Tuni lake in a few minutes. For further trekking, a return trek to Chiar Khota lake takes around 5-6 hours.
From the main street near Patamanta, you can stop a collectivo to Copacabana easily. Rorelio is super friendly and he helped to stop the right collectivo before saying goodbye.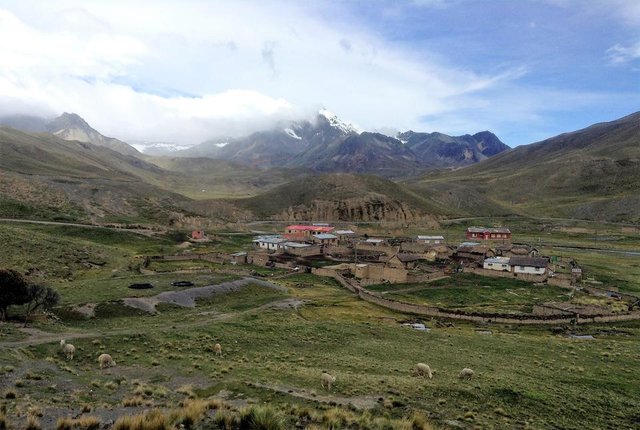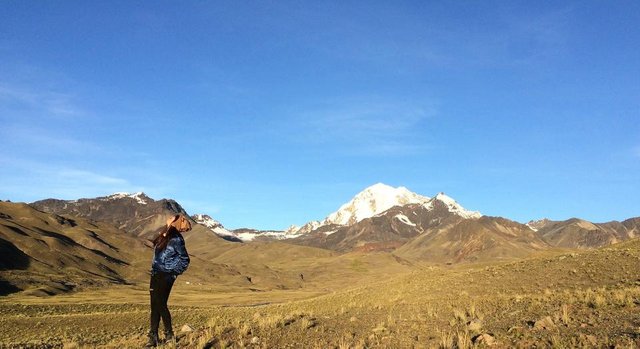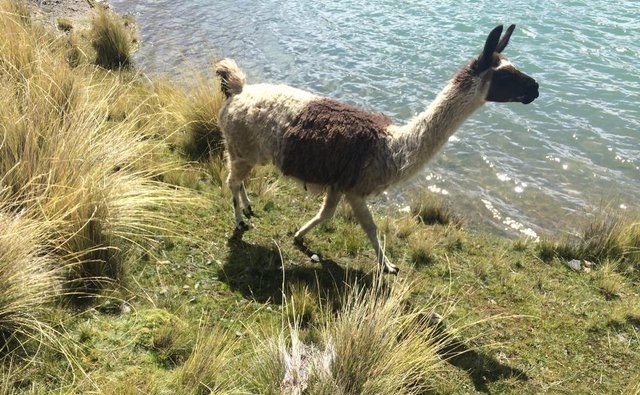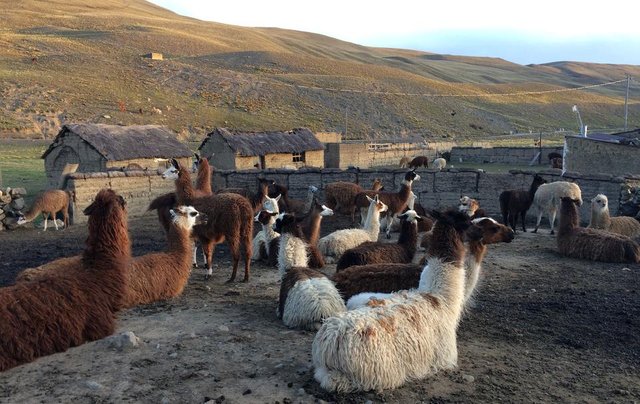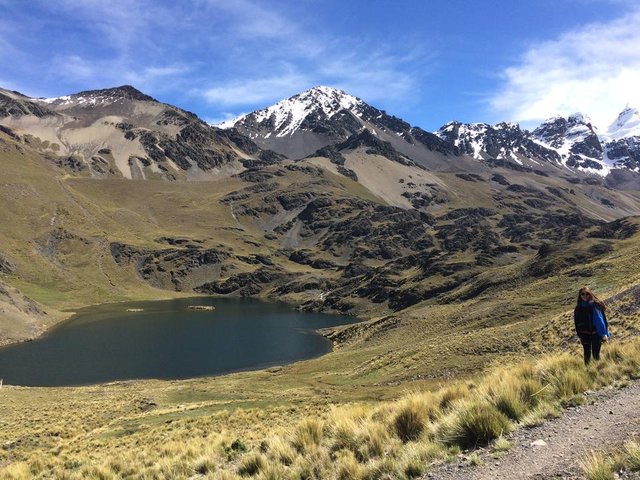 ---
Copacabana, Lake Titikaka
My flight to Lima, the last destination was from Julliaca, Peruvian side of Lake Titikaka. So first I stayed a couple of nights in Copacabana, then off across the border to Puno, from where the Julliaca airport can be easily reached. With the EU residence I can enter Peru with 30-day visa exemption. Border crossing went smoothly.
Any agency in Copa sells tickets for buses to Puno and it costs about 30 bob, so about 4 Euro. But if you want to leave any time or early morning when there's no bus yet, take a taxi to the border and cross the border yourself, take another colectivo to Puno.
Puno is a nice town, in my opinion, nice than Copacabana. And there are more places and islands to see near this side of Lake Titikaka, while in Copa there's only Isla del Sol. Julliaca itself has nothing much, so I suggest to stay in Juno then take a collectivo to Julliaca airport.
Peru is good in tourism. In Puno I found a tourist office in the main street, where I got help for the collectivo or taxi to the airport. The personnel is helpful and friendly there. In Rossi Tour office, you can book a collectivo to the airport and also leave your luggage there.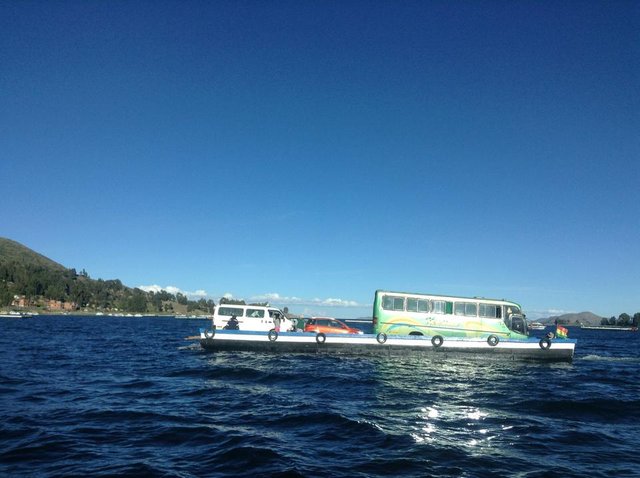 This is how a bus gets transferred in Lake Titikaka, interesting for me to see.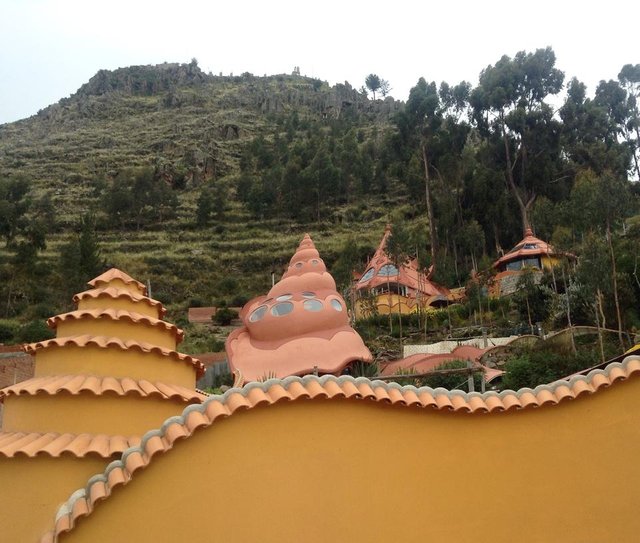 lovely houses in Copacabana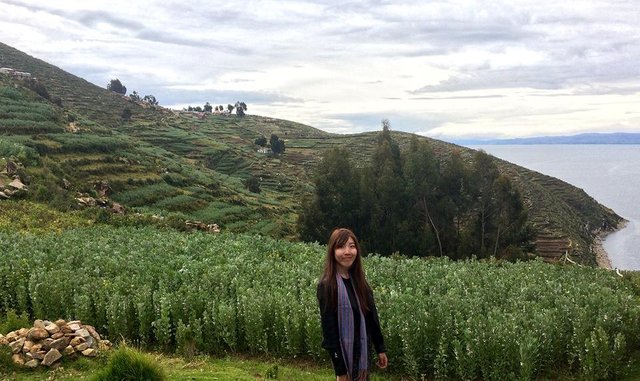 Isla del Sol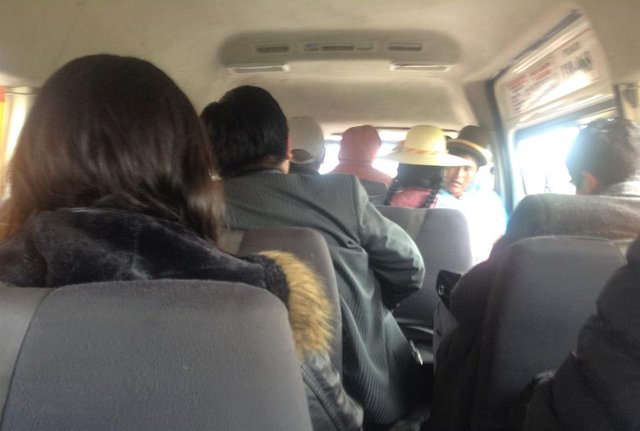 collectivo from the border to Puno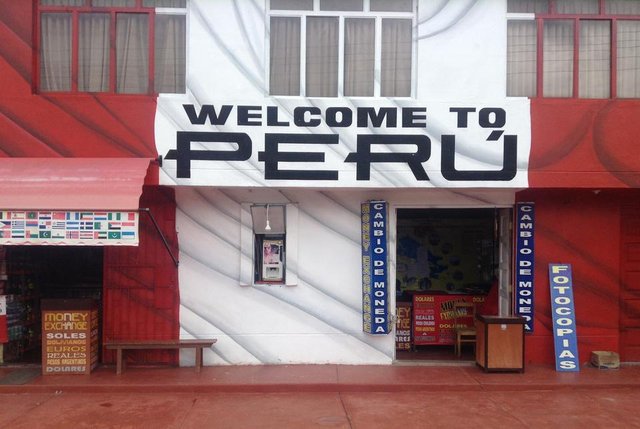 border of Peru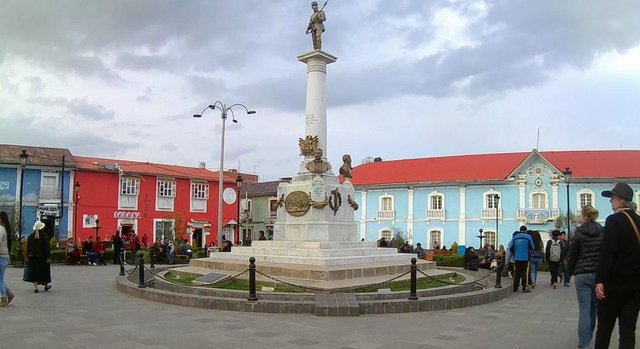 Puno
---
This is the end of Trip Report: from Buenos Aires to Lima.
About the Lima part, I've already written a post about it a few months ago, feel free to check it out.

行程分享:从布宜诺斯艾利斯到利马 (Part 4)
去年这个时候去了趟南美,从布宜诺斯艾利斯一路走到利马。为什么这么走呢?其实本来就是想看玻利维亚,但是飞拉帕斯好贵,而这样A进B出的机坪总共才花了500欧上下。
最近听一些欧洲朋友想去南美旅行,但又觉得年假没那么多(大部分比利时人有差不多一个月多一点的年假),似乎大家都觉得去趟南美需要很长时间。我去年也是全日制学生,没什么大片的假期,也就去了差不多一个月时间,其实计划做好了也不觉得很赶,而且玩得很开心,于是想把行程分享给大家。
布宜诺斯艾利斯Buenos Aires 5晚 - 萨塔Salta 2晚 - Humahuaca 2晚 - 边界La Quiaca/Villazon (border) 1晚 - 乌尤尼Uyuni 3晚 - Oruro 1晚 - Patacamaya (transit) - Sajama National Park ① ② 3晚 - Patacamaya (transit) - 拉帕斯La Paz 4晚 - Tuni Condoriri 1晚 - 科帕卡瓦纳Copacabana 2晚 - Juliaca airport - 利马Lima 4晚
这段行程其实要玩两到三个月都可以,比如在玻利维亚加个丛林行,在乌尤尼加个3天吉普行去南部的高原湖(如果时间多也不用拼团,甚至可以坐公车去,接下来我会慢慢说),还可以在马丘比丘和库斯科待一周,可以加的内容太多了。但是如果有限的假期内,我觉得30天的行程看着拥挤,但是其实还好,并没有想象中那么赶。从欧洲飞去南美不是那么麻烦,所以我把库斯科和马丘比丘都直接跳过了,以后肯定要再去。
接下来开始干货:
去Tuni湖
在拉巴斯有不同的旅游公司可以day trip去Tuni,大概56-70美元,但也是自己单独去,这样时间安排比较自由,Tuni在拉巴斯和的的喀喀湖中间,也不用走回头路。
要到达Tuni村,首先要去一个名为Patamanta的村庄,在Patamanta可以坐当地小巴,游客大巴(中间去住处接你),或者直接Uber前往的的喀喀湖,大巴和Uber差不多价,不到10欧元。
Patamanta距离Tuni湖有20多公里,道路是没有铺的,交通也很少。还好我提前联系到了当地Tuni村的一个青年Rorelio。Rorelio和他哥哥Edgar是村里唯一搞旅游的两人,他们提供基本住宿和到达村庄的交通。
Rorelio总共收取了23欧元,包括一晚住宿,一些可以自己煮的食物和交通。如果进行多日徒步旅行,可以找他们当向导,他们也提供搬运行李的驴。与他联系需要有耐心,因为Tuni村整个没有手机信号,需要等几个小时,但是Rorelio通常每天会回复一次,提前一两天联系就行
Tuni附近山区徒步
如果来这里,建议带上一些方便面,因为村子很荒芜,没有任何商店和餐厅,能找到的原料仅限于一些鸡蛋,西红柿和一些意大利面和米饭,但是在3500米高度难以煮熟。
从Tuni村,可以在几分钟内步行到Tuni湖。如需进一步徒步,去雪山湖Chiar Khota,大约需要5-6小时。
在Patamanta附近的主要街道上,可以轻松拦到到的的喀喀湖Copacabana的collectivo小巴。Rorelio超级友好,帮助我拦到collectivo他才说再见离开。
的的喀喀湖
Copacabana很游客化,有很多背包客栈,很多卖票的旅行公司都卖去普诺Puno出售巴士,大约为30BS,大约4欧元。如果不受巴士时间拘束,也可以先乘坐出租车到达边界,自行过边界,再搭小巴去普诺。
我觉得普诺是比Copacabana好一些,食物多,这一侧也有更多的岛屿靠近可看,而在Copa那边则只有太阳岛,淡季太阳岛有很大一部分不对外开放。 Julliaca城市没什么可看,去哪里就为了搭飞机去最后一站利马。
秘鲁比较是旅游国家,在旅游方面很好。在普诺的主要街道上有一个游客中心,里面的人员非常友好。告诉我在Rossi Tour的办公室,可以预订去机场的小巴,并将行李留在那里,很方便
---
关于利马,以前我有发过一篇,就此作为这次游记的结束吧!谢谢阅读!