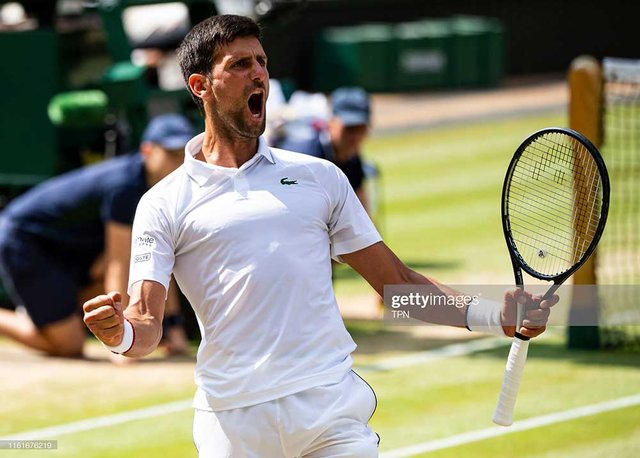 Was yesterday's Wimbledon final real? It felt almost like those matches between Big3 back in 2007/2008. I was following the match at home while discussing it with some fellow Steemians. What an epic match!
Djokovic won, but if you've watched the match, Federer has so many chances, even with 3 breaking points in that final set!
By the way since when did they change the final set to tiebreak after 12:12? Maybe because I hadn't followed tennis for quite a while, or maybe because it has been a while since anyone reach 12:12 in the Grand Slam final matches so I never really noticed the rule.
I still remember the long rally between Federer and Roddick back in 2009 Wimbledon finally, Federer won that final set at 16:14, if I remember correctly. I also remember one other match was 70–68, should be between Isner and someone. Andy Roddick retired not so long after that marathon match, I hope Federer won't retire very soon, although at the age of 37, he can retire any time actually, but I hope not!
When I realised the final set would end with tiebreak, I kinda knew Djokovic shall win the match, as he has always been the king of tiebreak, ever since I started watch tennis, that was almost 15 years ago!
That was such a dramatic and great match, if Federer has won the match, it could be his best match ever, even now he lost, still great to keep playing such high level tennis at the age of 37!
I feel really happy to witness such epic tennis from such amazing players for more than a decade!
Respect for both players!