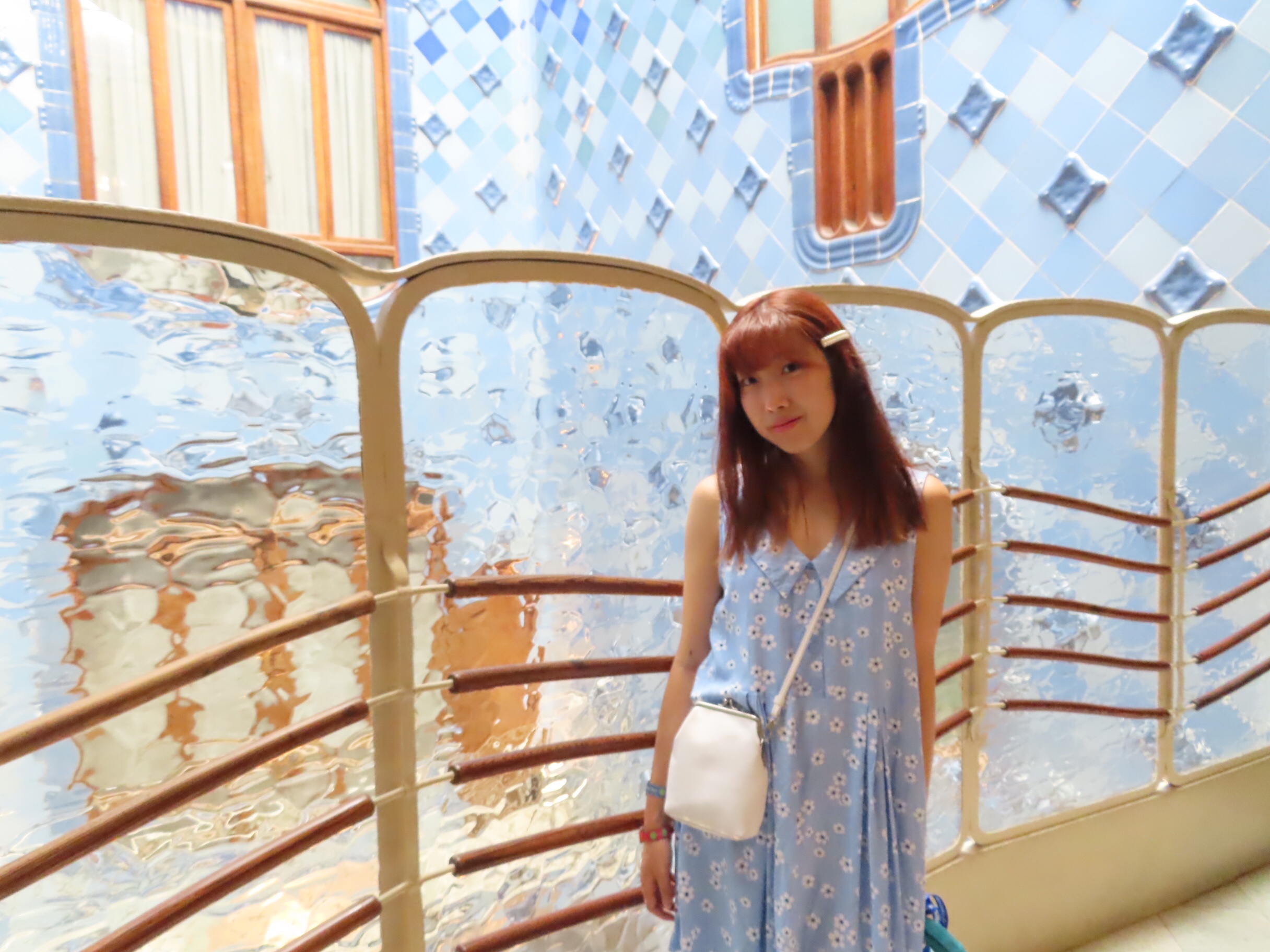 Official Challenge: can you find a dress matching this background better than mine?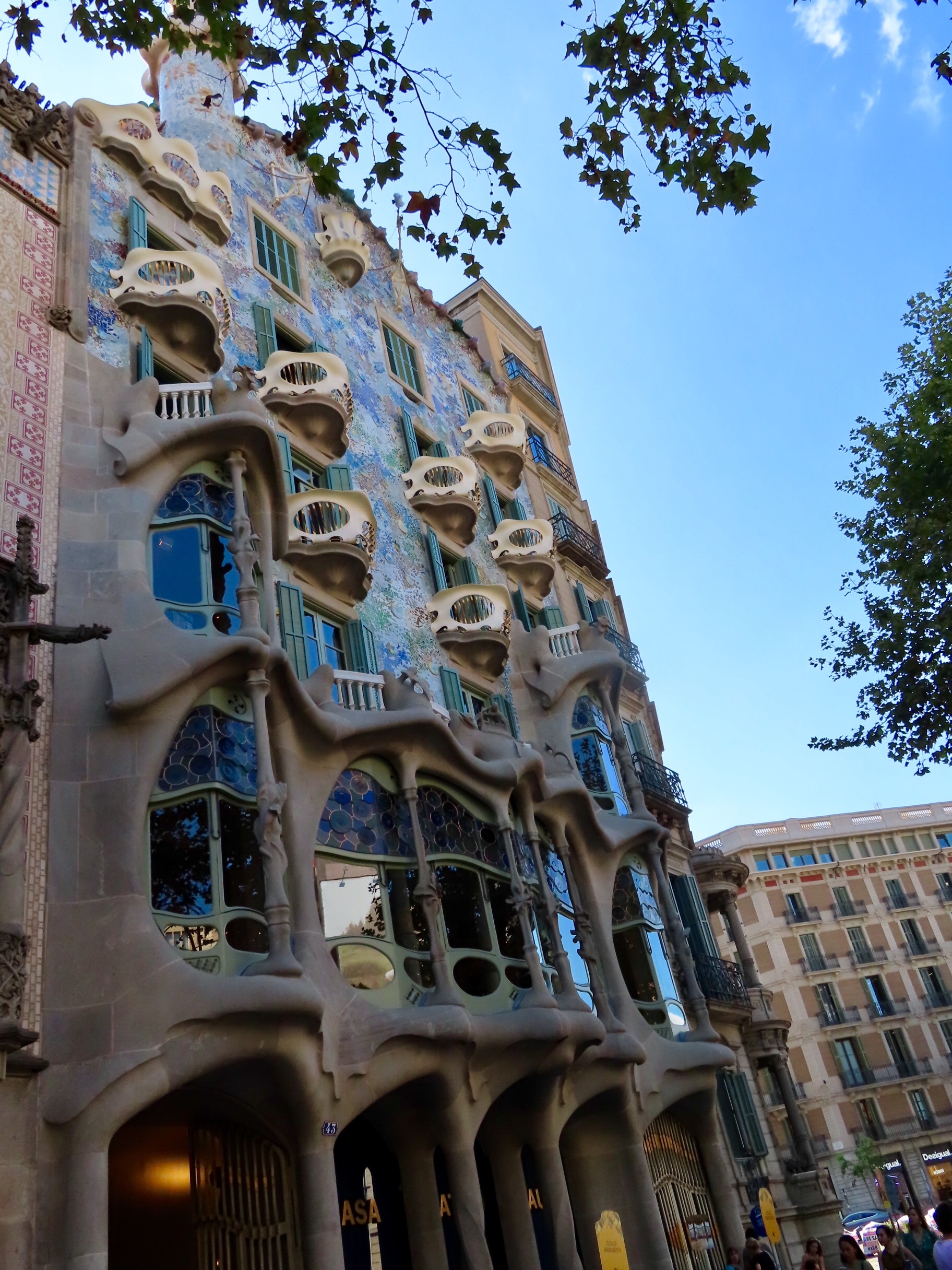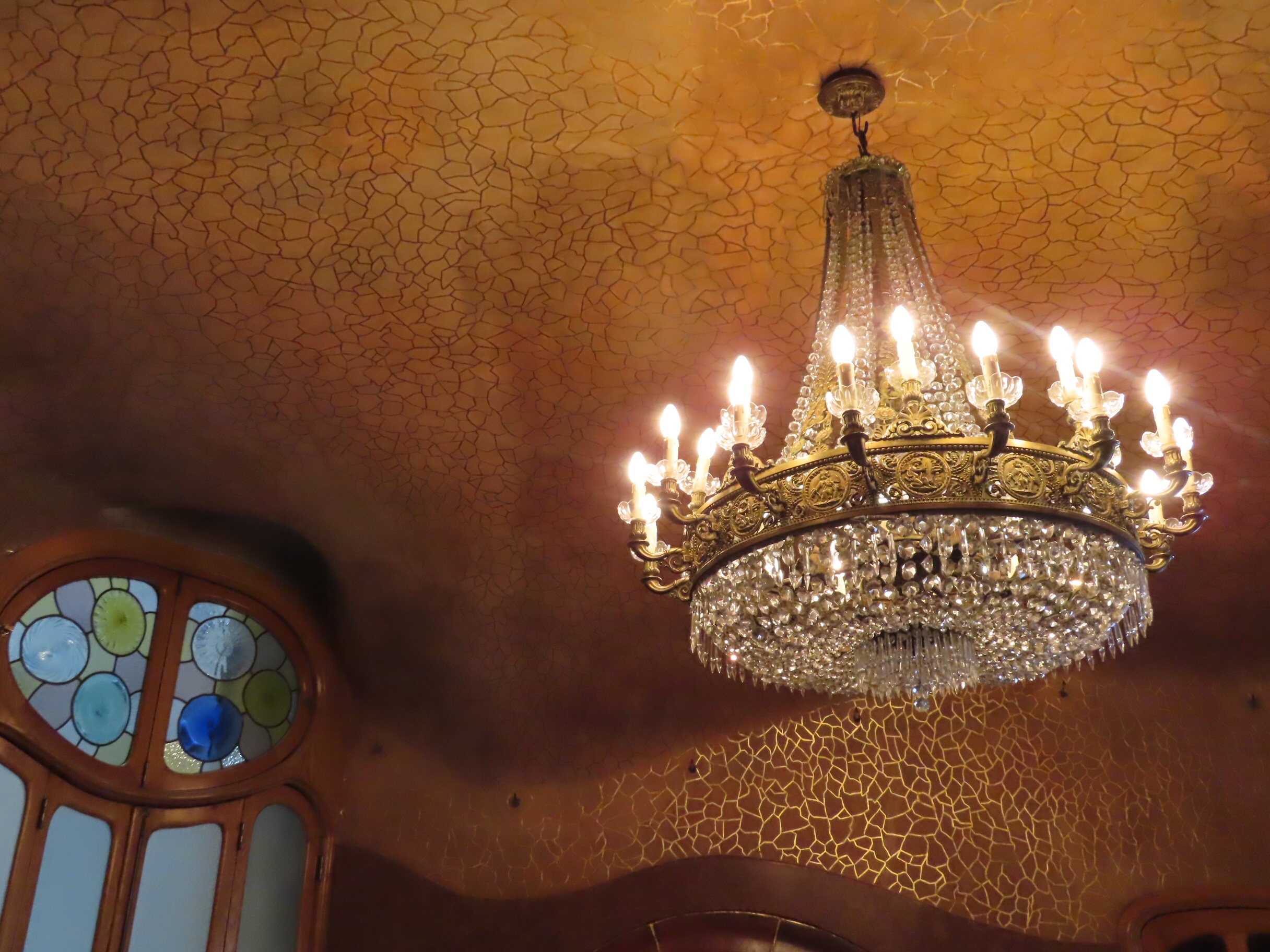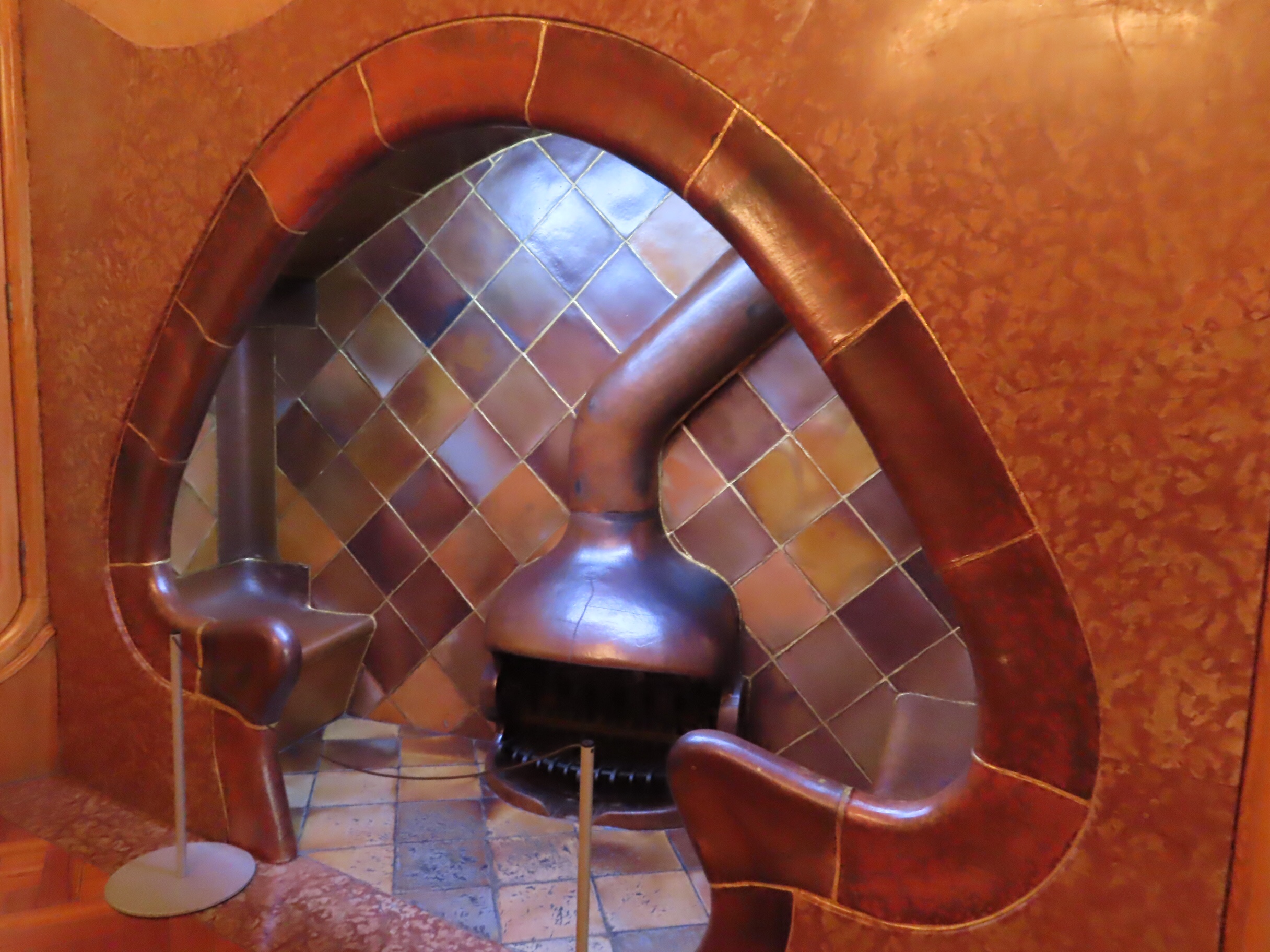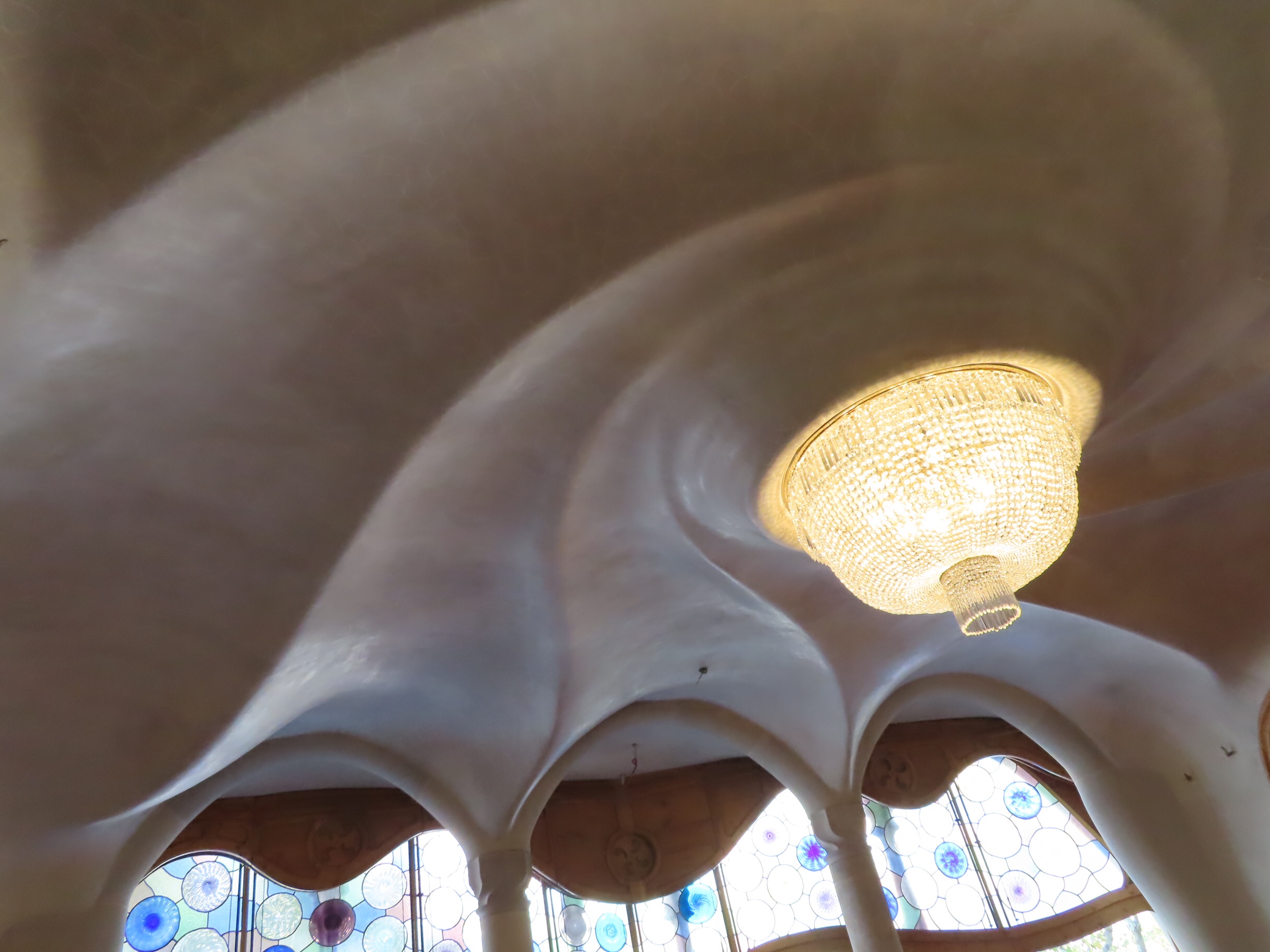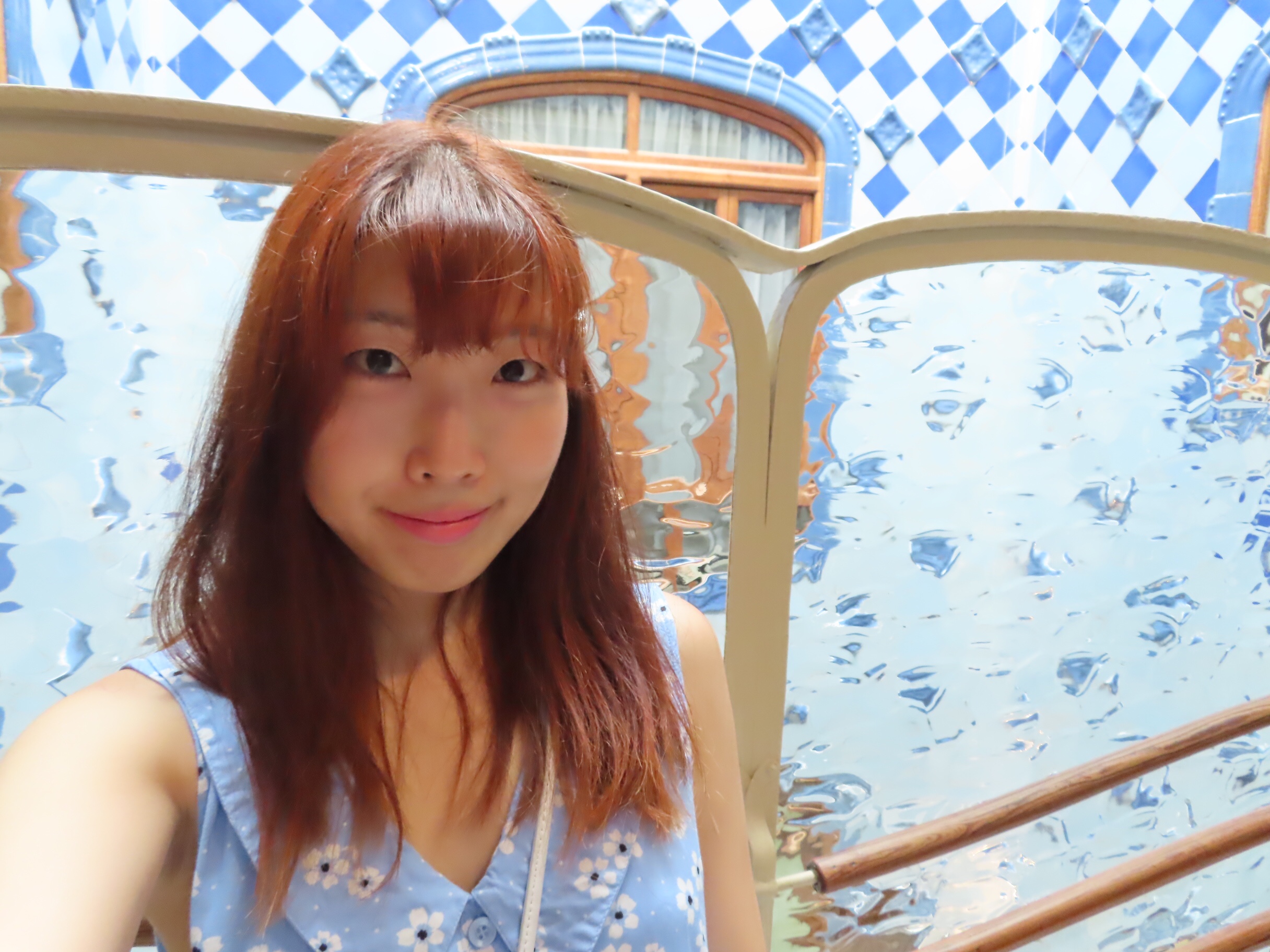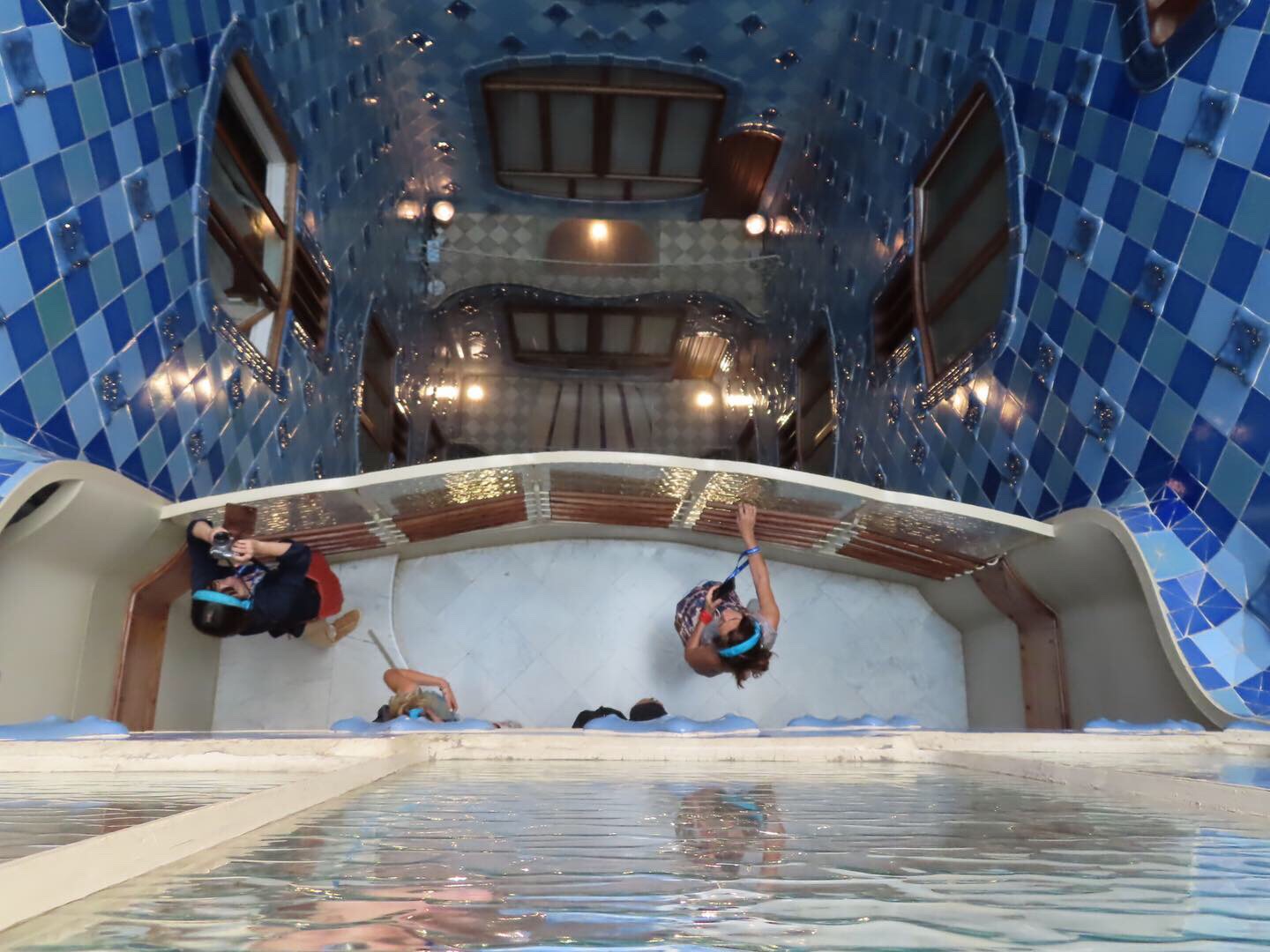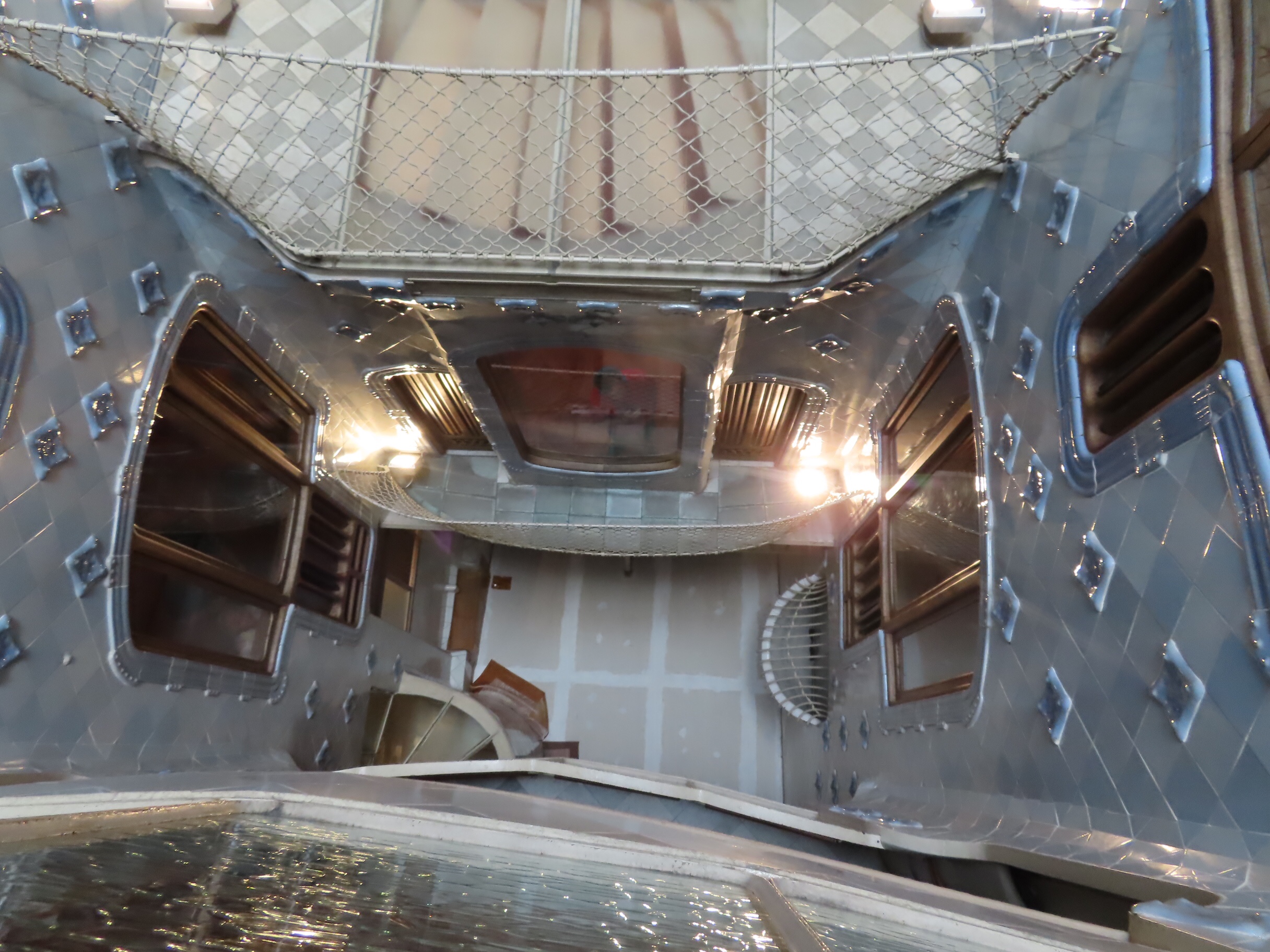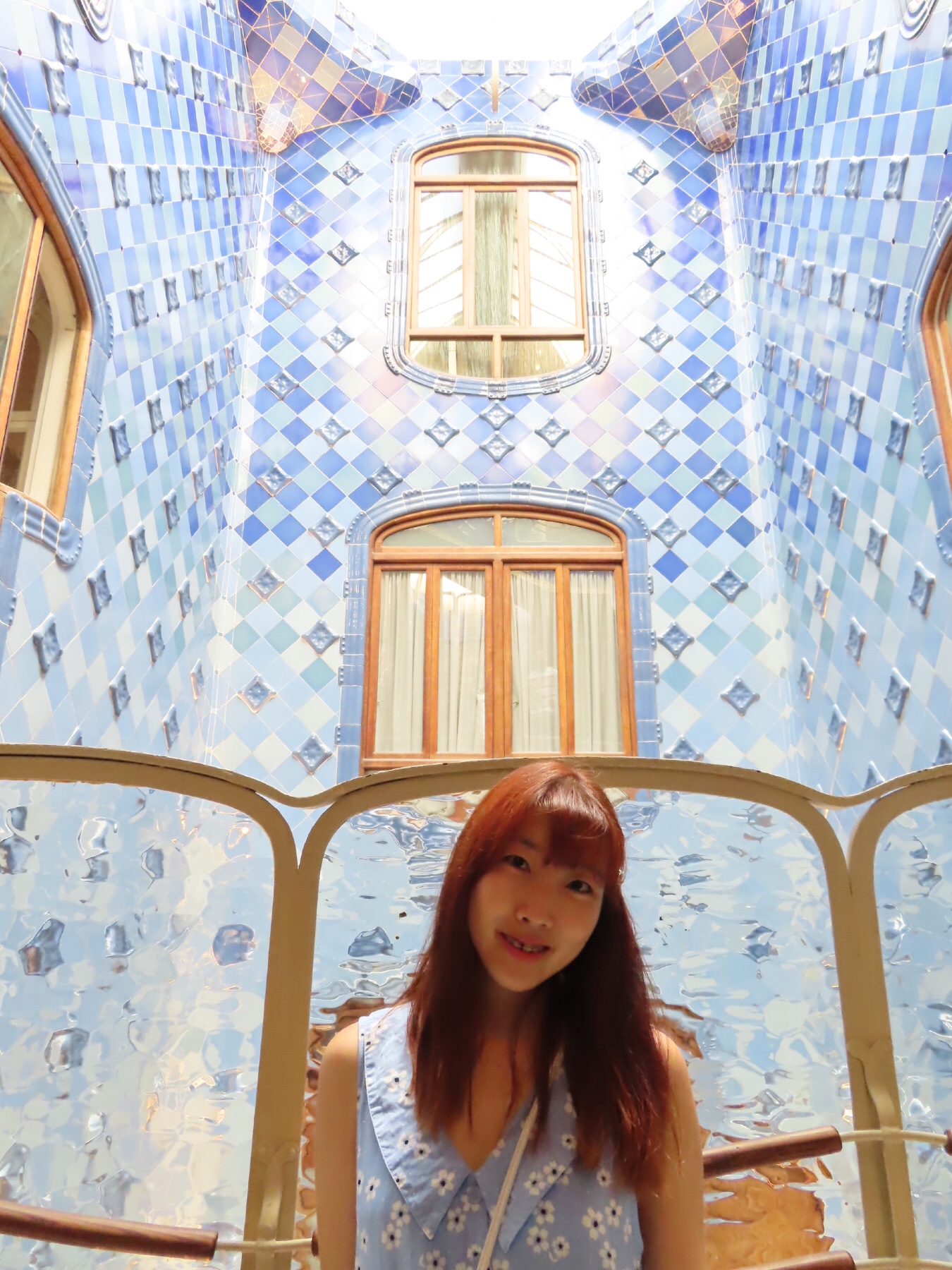 Did I mention that this time I stay with Anna who lives in an appartment in the center of Barcelona. So I already had an idea how a typical house would look like, how "Principal" floor is bigger and previously functions as "master appartment", also how the inner courtyards should look like.
Casa Batlló is of course much more stunning than normal houese, Gaudi uses extensive colors, natural forms, different materials out of nature as decorations for the house, making it so much more interesting to visit.
The audio guide system was great, you can learn stories about every corner of the building with virtual tour. Of course if you are willing to pay €39 for the exclusive visit, it can be more interesting to avoid the crowd.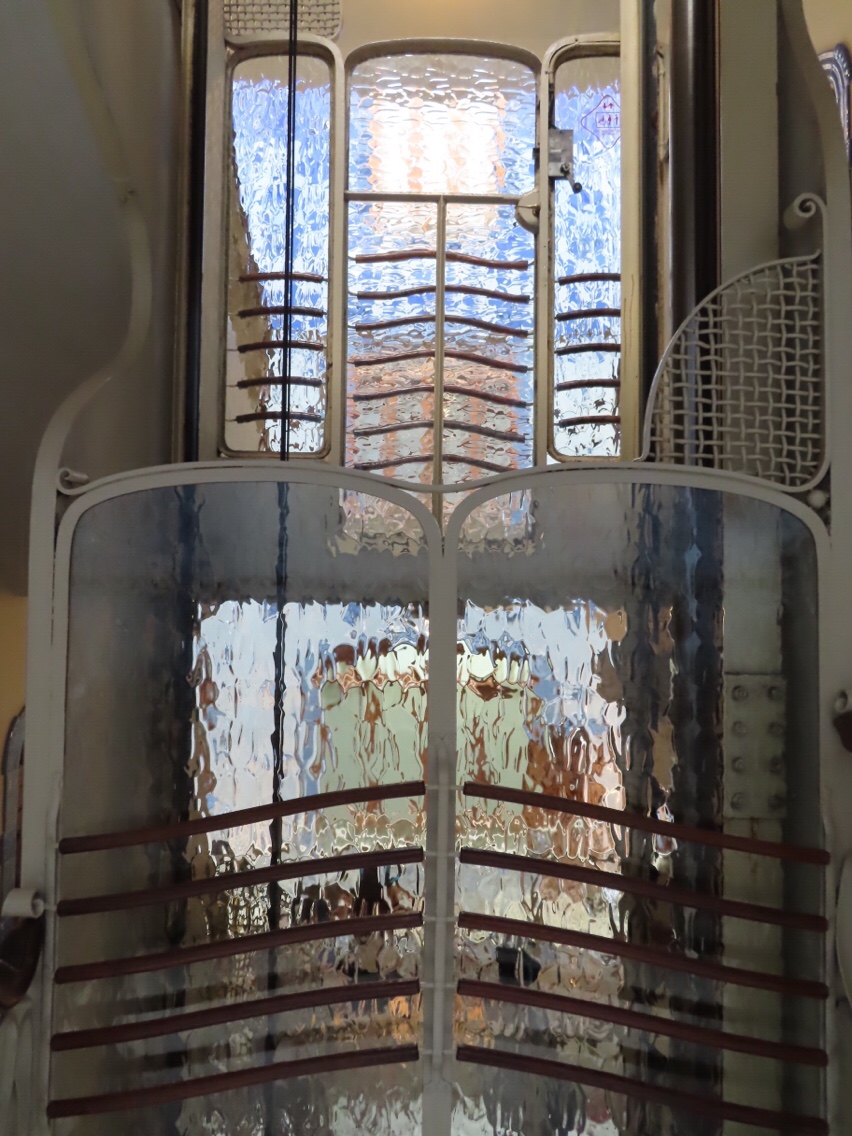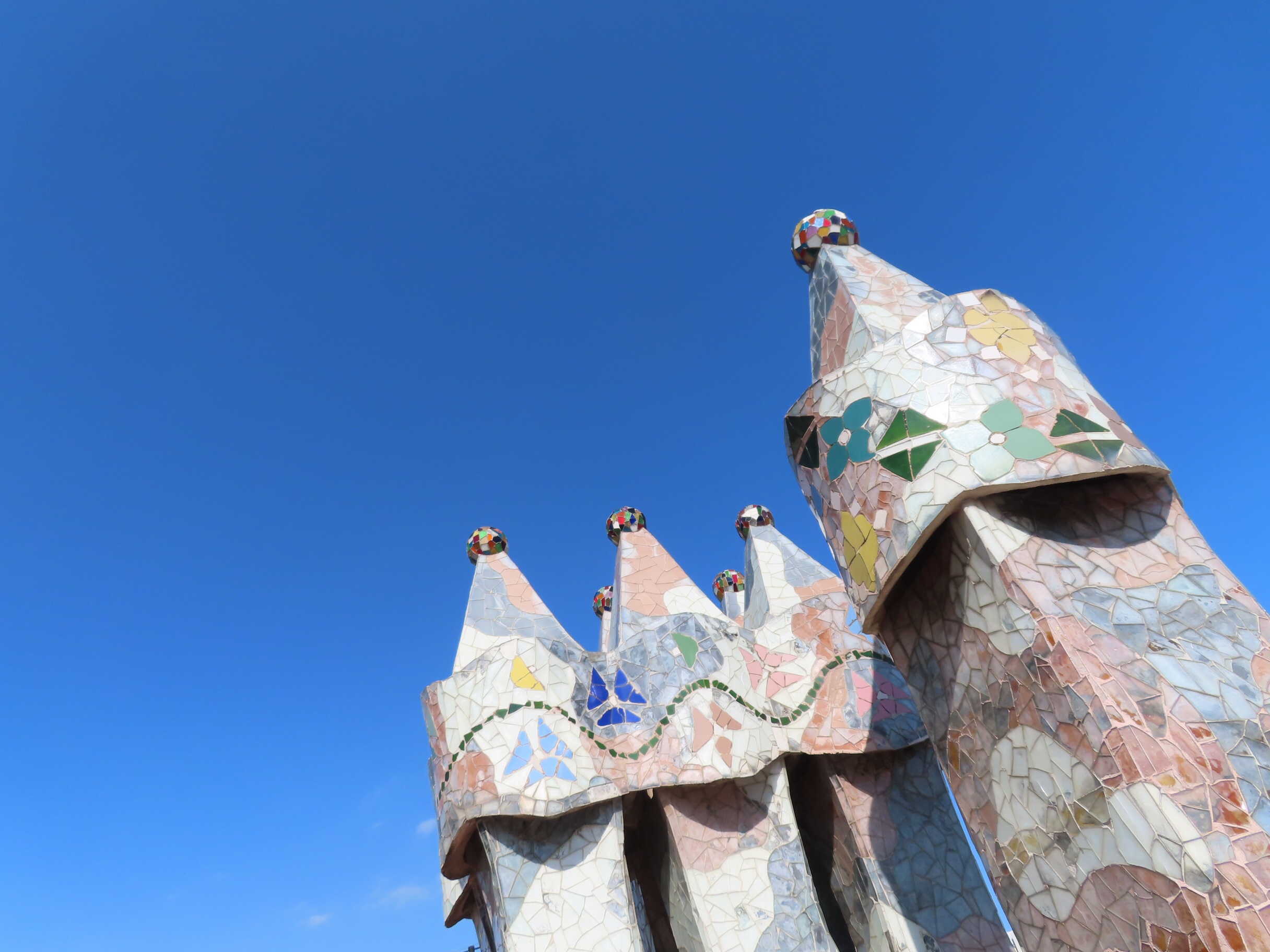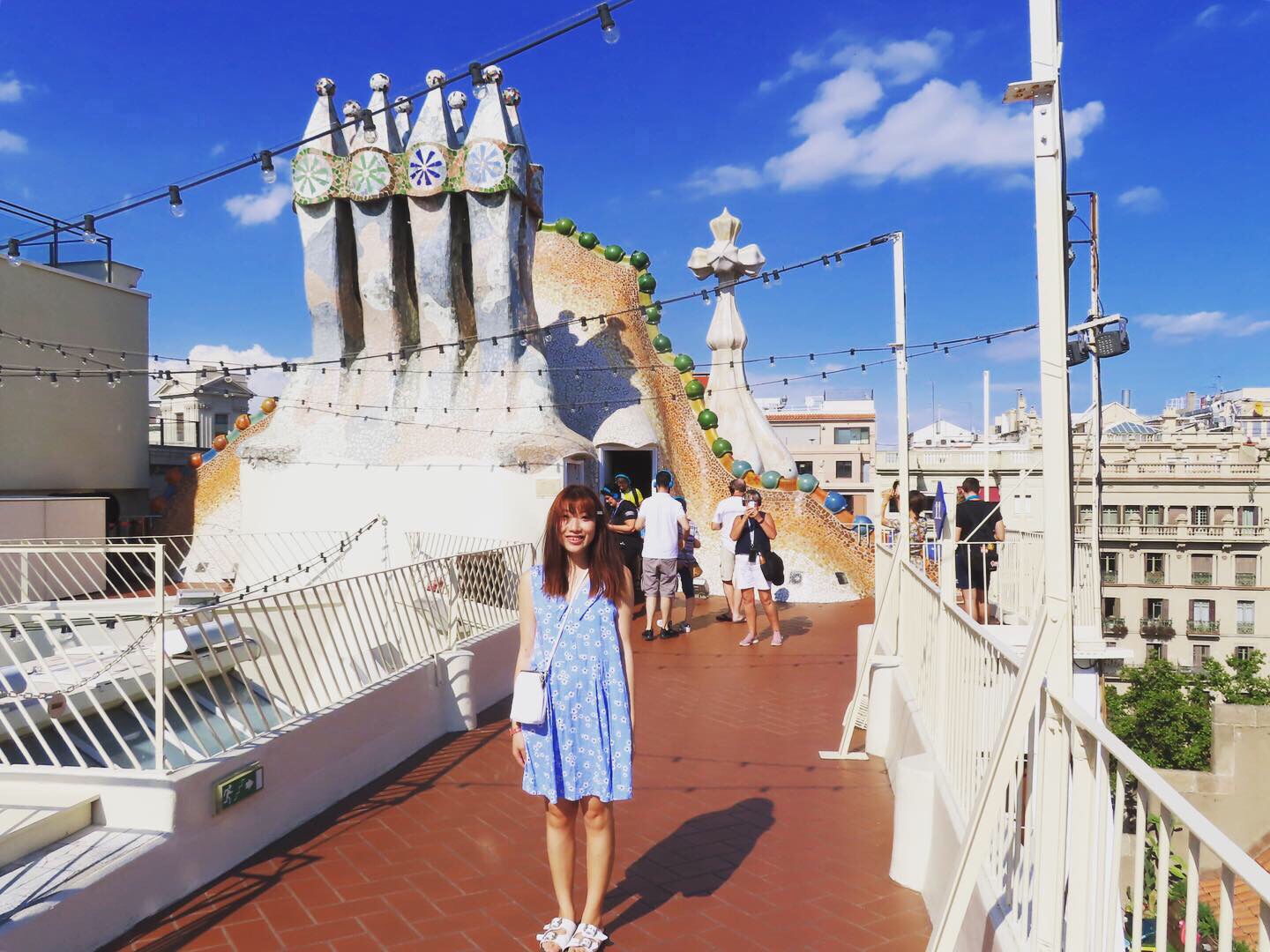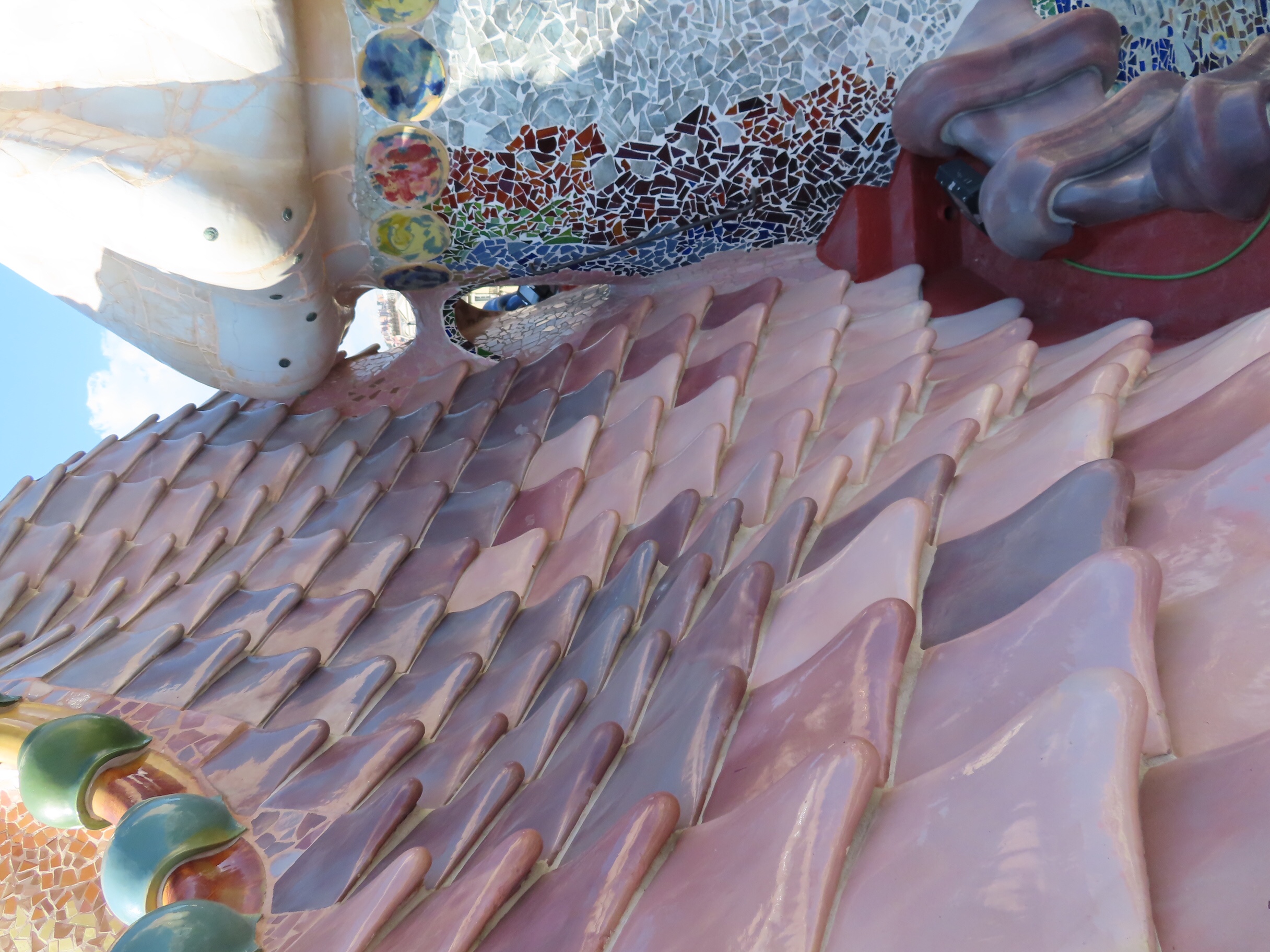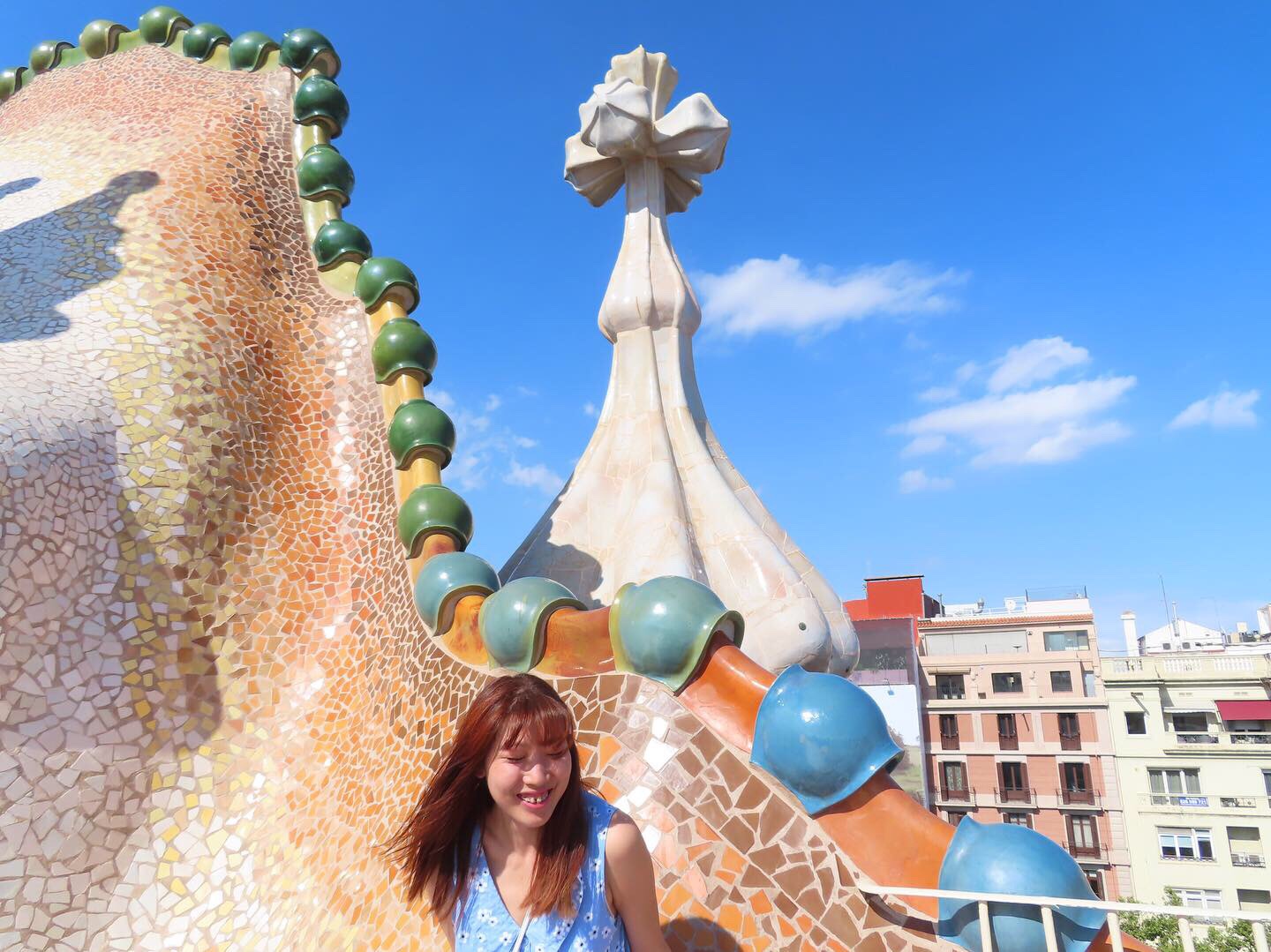 Gaudi's attic is always colorful and cute. I've visited a couple similar attics already though.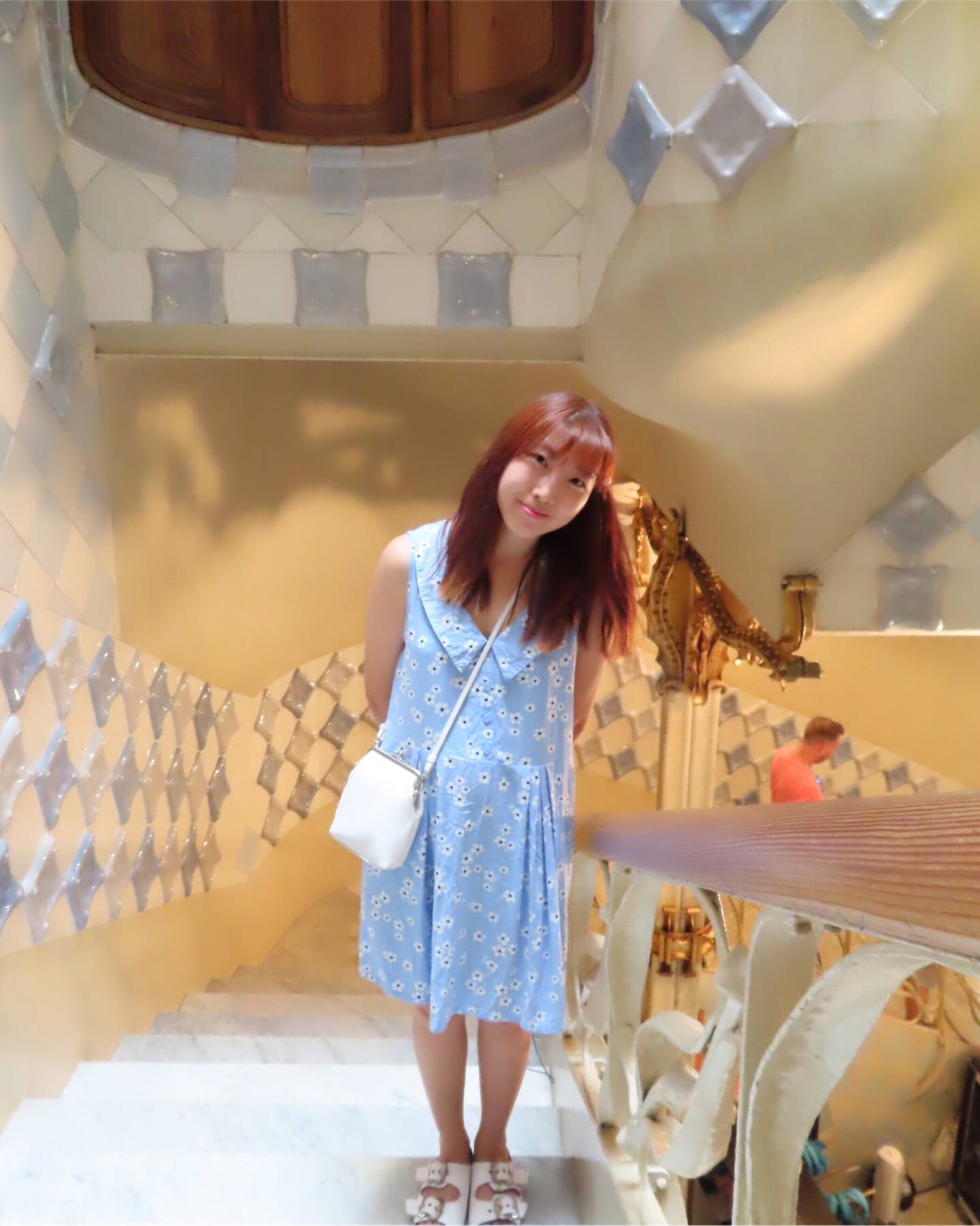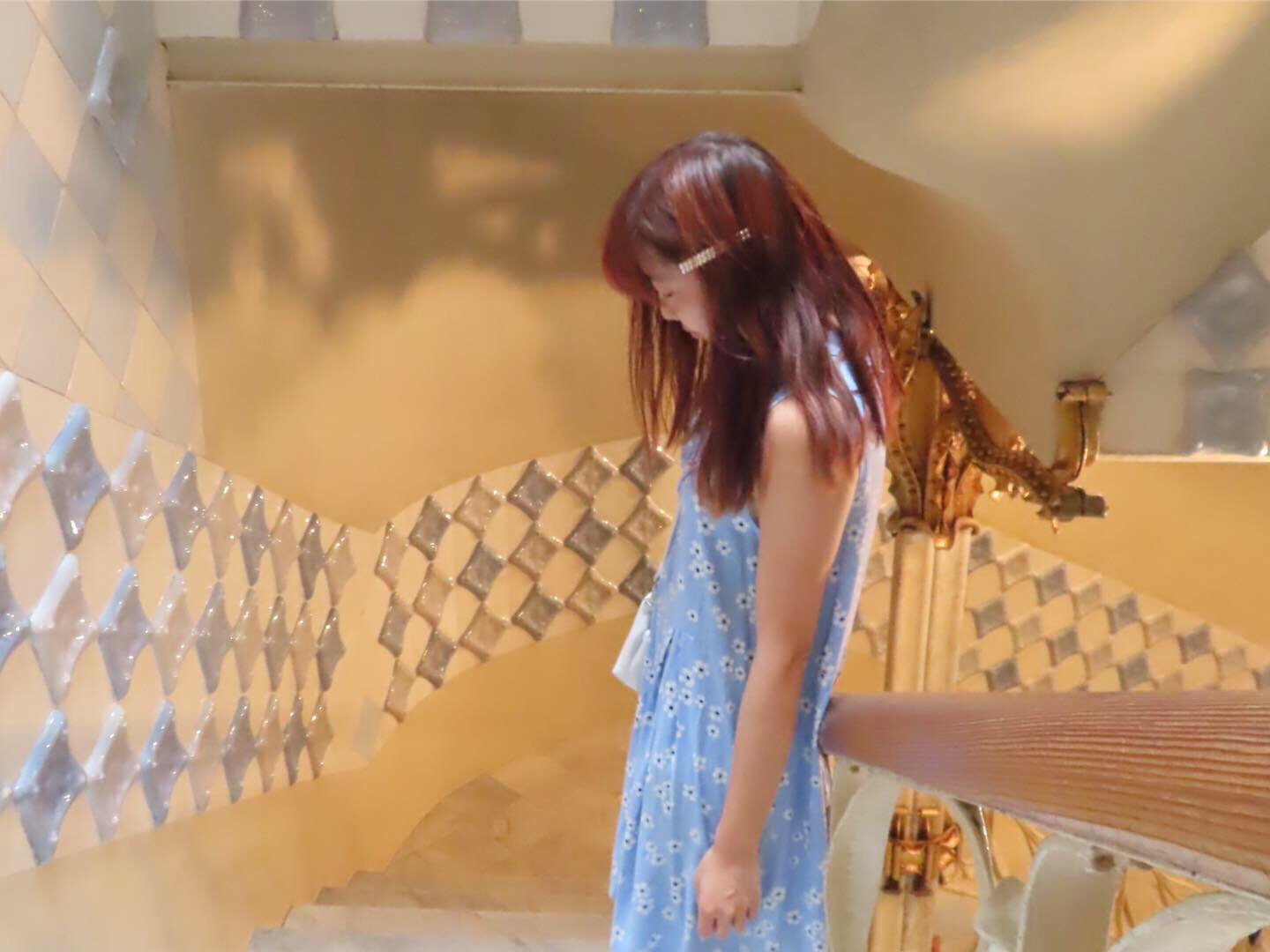 ? stairs

Conclusions:
I love the blue color tone the building, also all the design of it.

I didn't enjoy the crowd much.

I feel I'm a bit less impressed by those cute European houses after my Iran trip, where I visited too many stunning architectures.

I love my blue dress.