Almost everyone I met on my trip in Vietnam has told me that Hoi An is worth a visit.
This year, I've travelled quite a bit in Vietnam. It is a very touristic country: cheap, tourist friendly, nice food and coffee, comfortable for the price range, etc. Not to mention the common great things about SE Asia, tropical climate, affordable massage/spas and fruits.
Vietnam also has a long coastline - more than 3000km! That along seems quite attractive to visit, although I don't think most Vietnamese beaches or coastal cities are worth travelling from far (many people do), they are worth visiting maybe when you are in Vietnam or near Vietnam. Da Nang is nice, but most beaches are either suffering from overtourism or under development in tourism.
For me, Vietnamese culture itself is certainly worth seeing when you flying from far, but does the well known Hoi An count for the charm of Vietnam? I don't think so.
Indeed it's an ancient town with a lot of rivers, old houses and bridges. But the old town itself is more of a disneyland for Instagrammers, with cute decorated café's and souvenir shops that sell pretty much the same kind of stuff.
No surprise, I grew up and soent most of my life in China, I had already kinda guessed how it's gonna be. In China, near Shanghai, there're countless similar old "water town"s.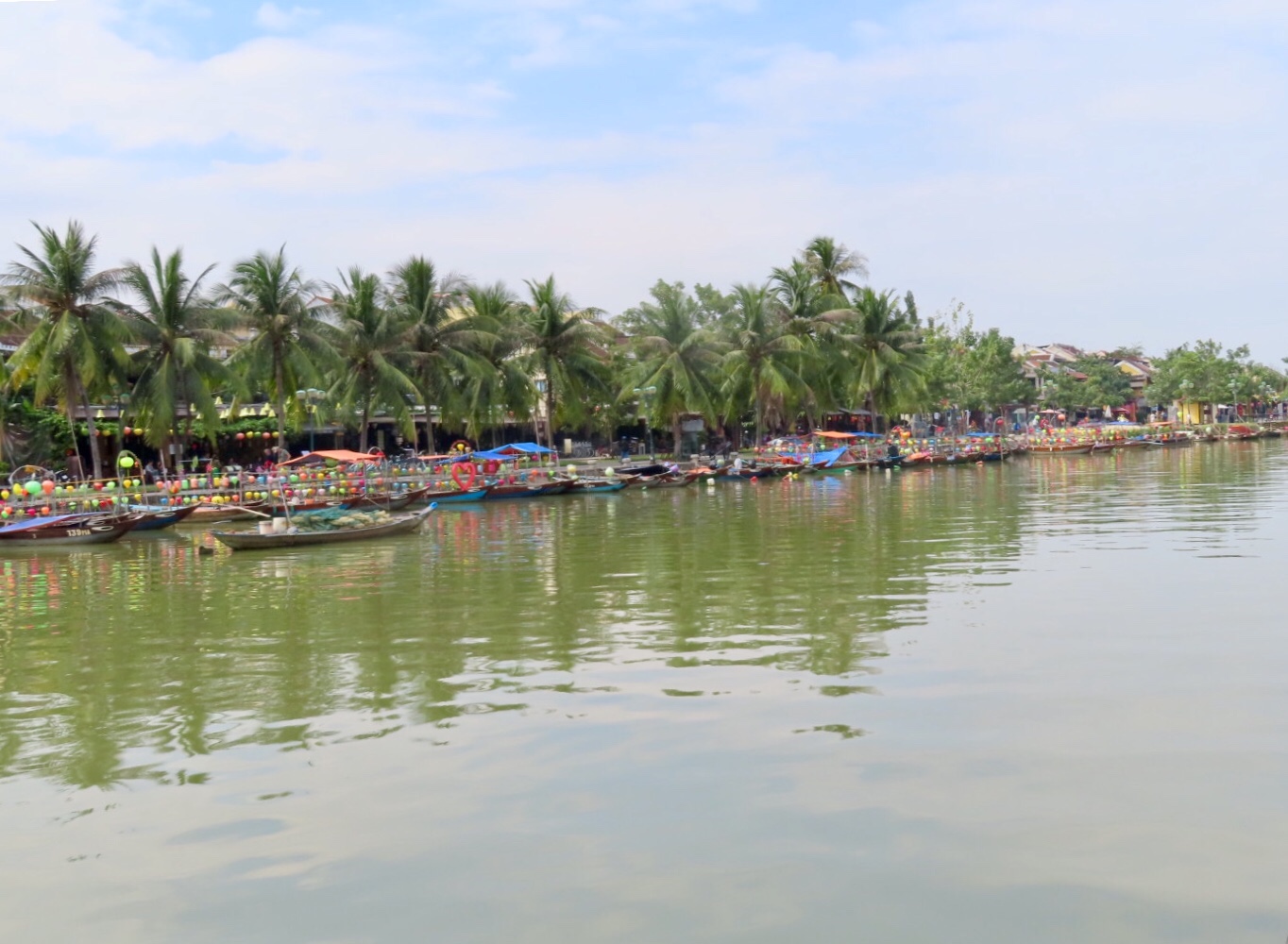 Hoi An gave me similar vibes as those Chinese water towns, maybe except there are palm trees here, which do make it look somewhat nicer.
Picture doesn't do justice, it's not as nice as in the photo, imagine you have to handle hassles everywhere trying to sell some boat tours.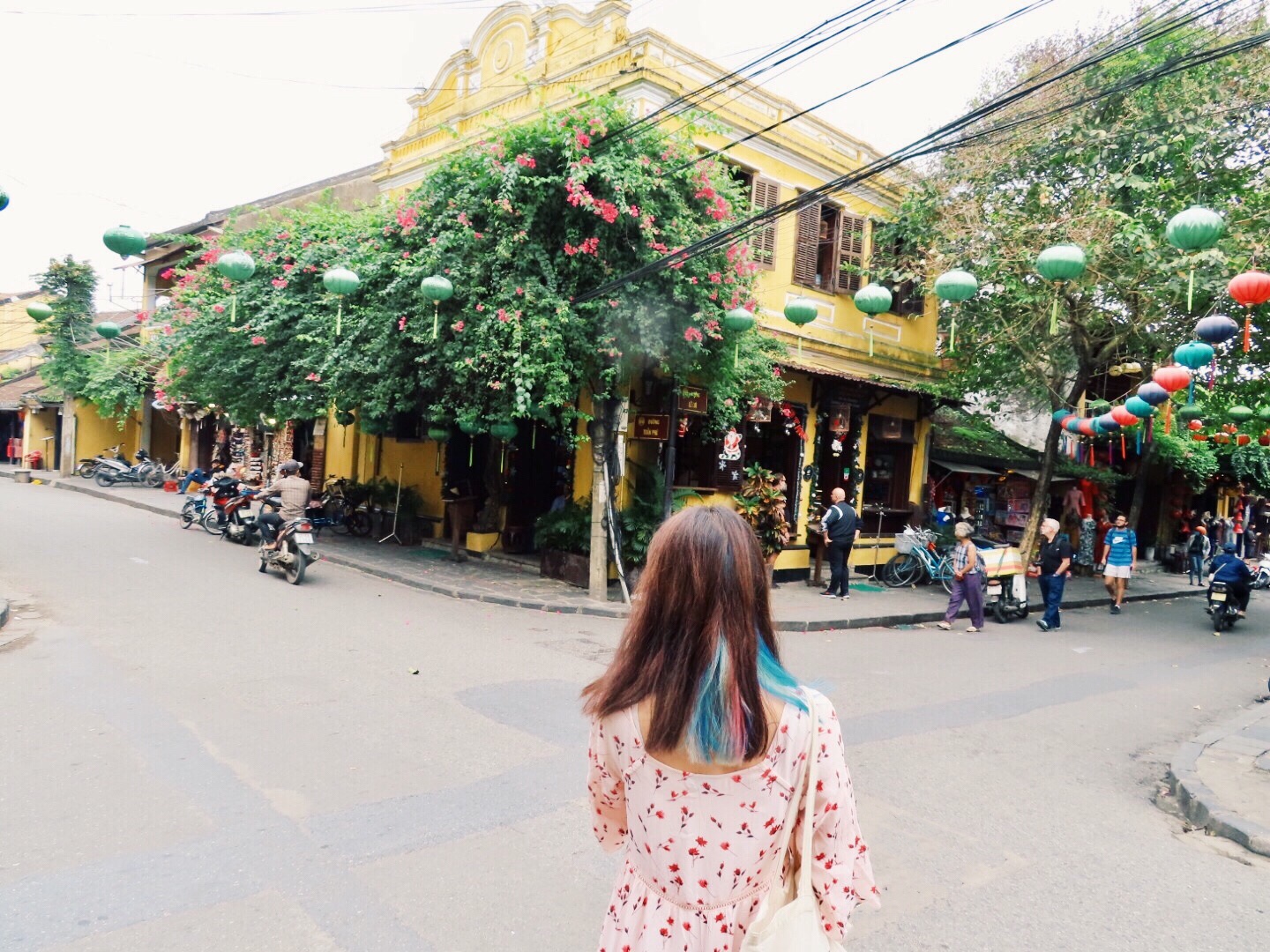 Hoi An is Instagrammable, but imagine all the motorbikes coming from all directions. In Vietnam, walking street is a luxury, even in a super touristic place like Hoi An.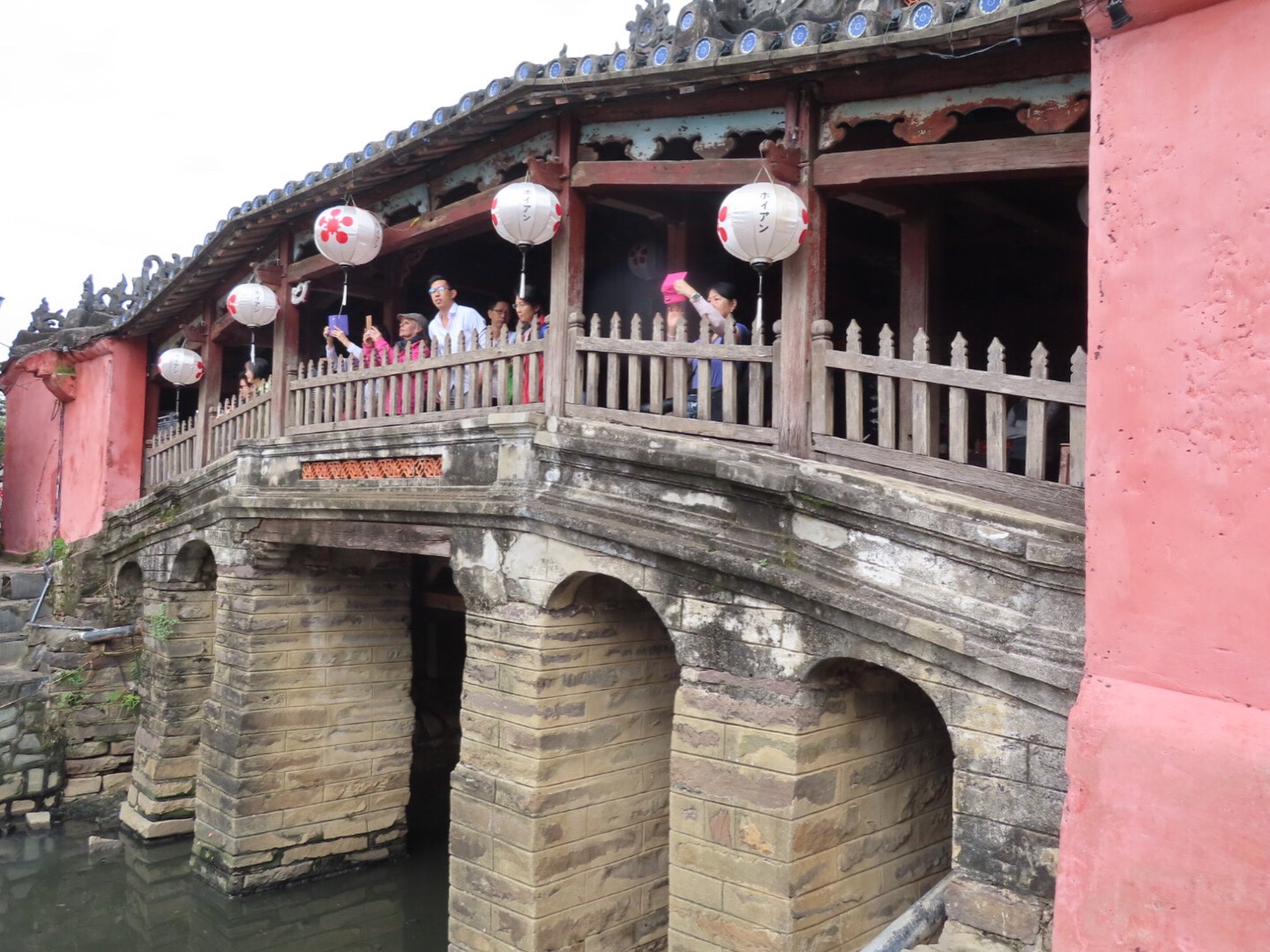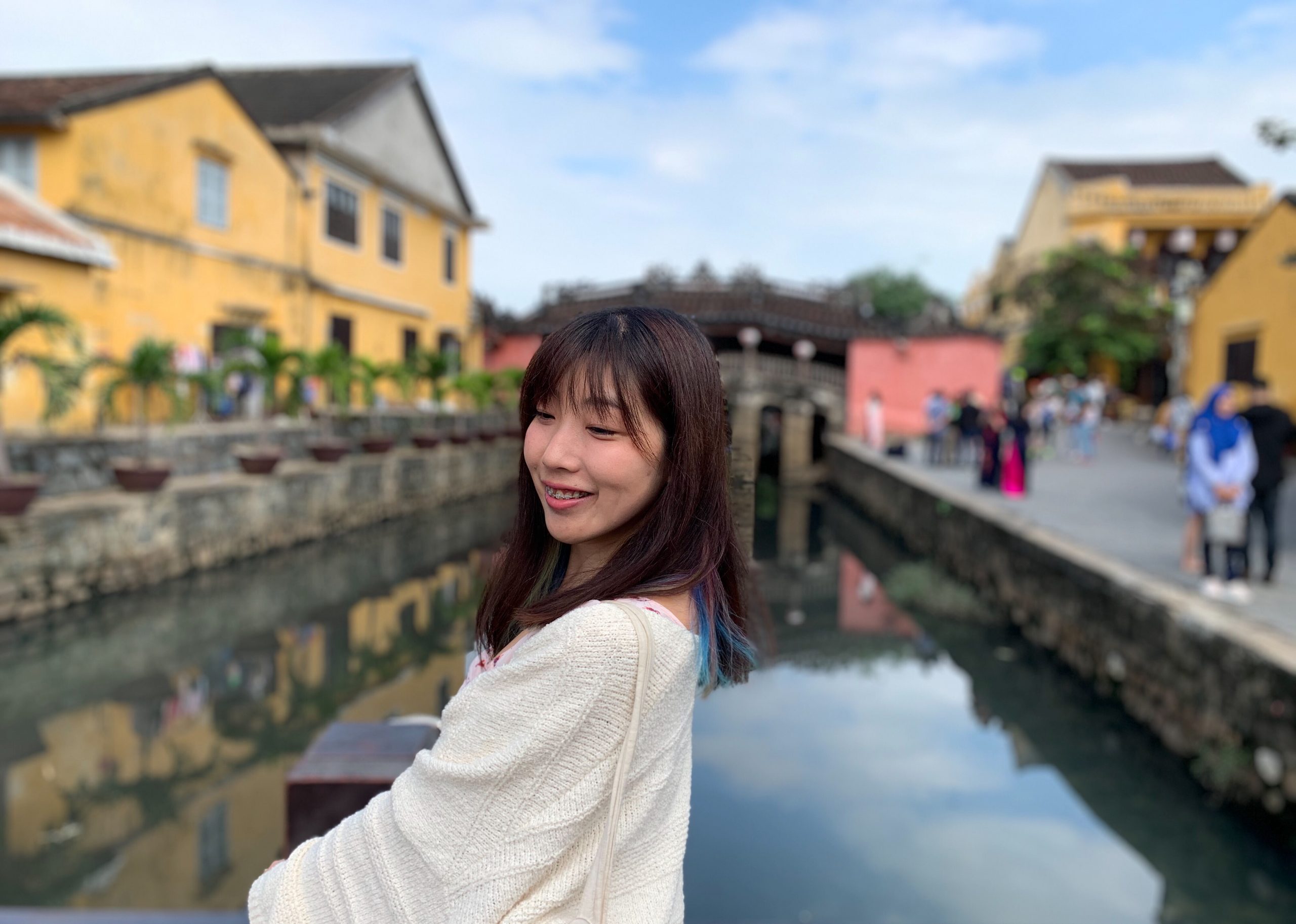 One of the most special sites in Hoi An, the Japanese Covered Bridge, is nice and unique, making Hoi An stand out from similar ancient towns.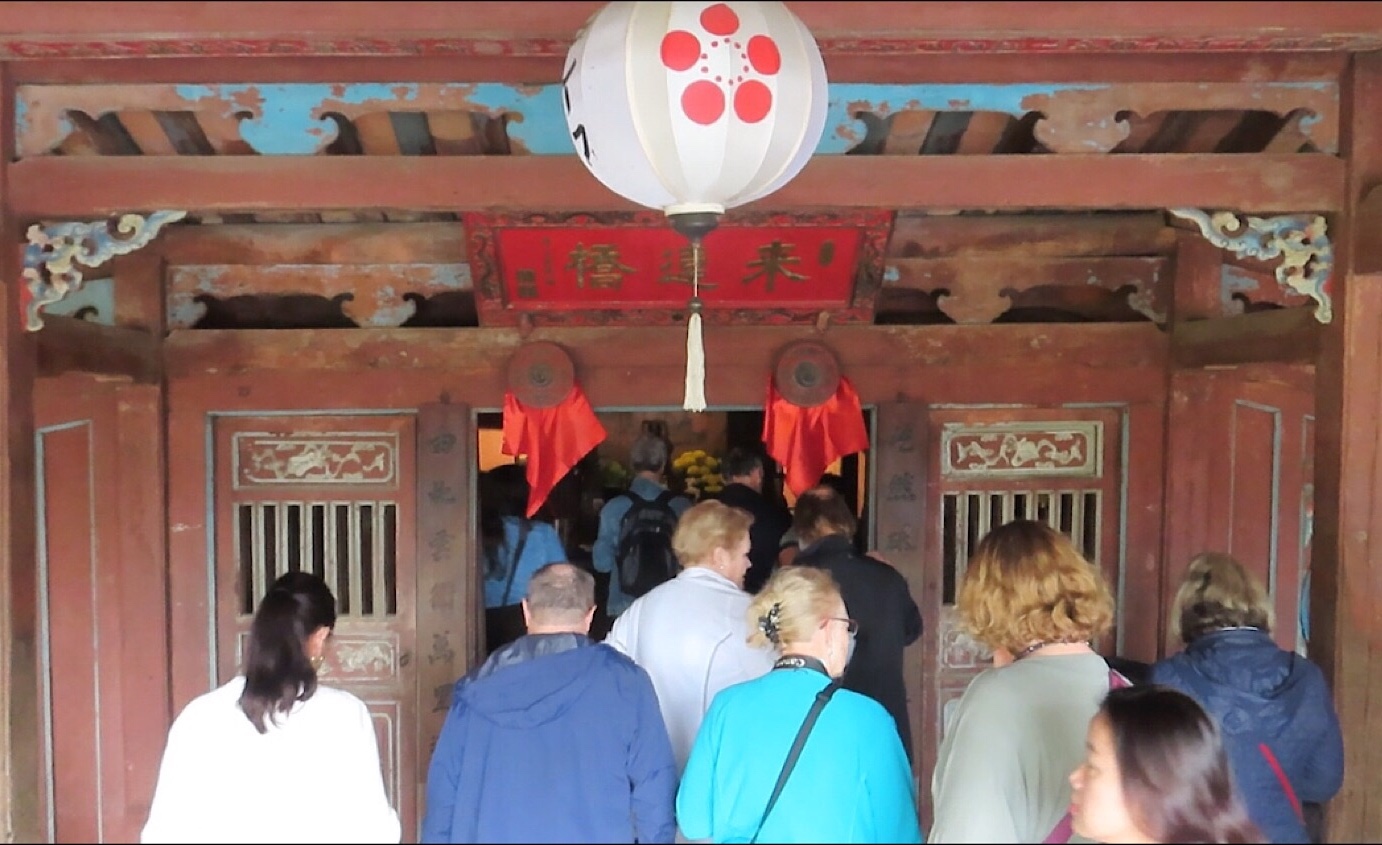 But look at the crowd, it was a but too crowded for me.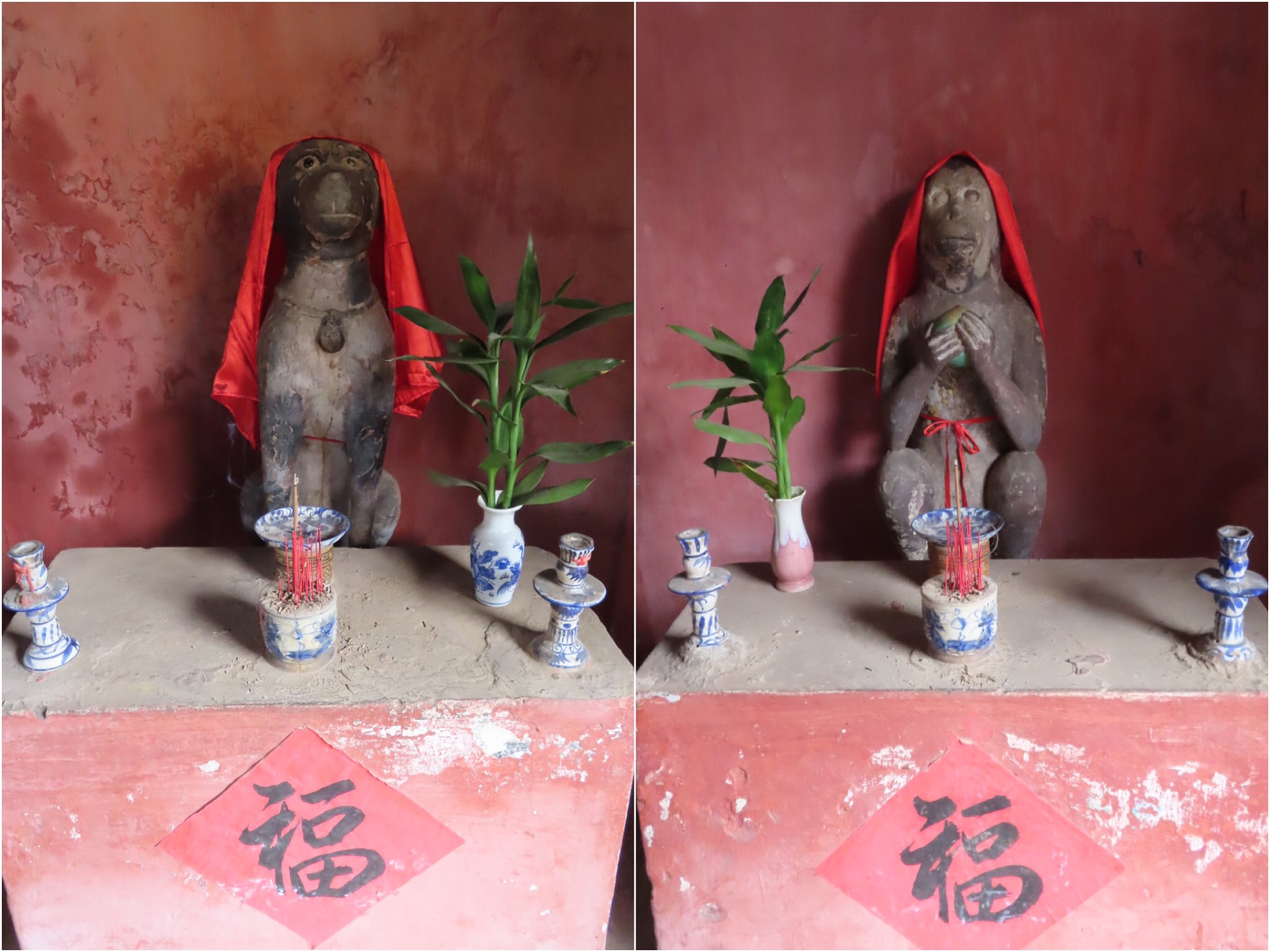 The bridge itself is still interesting, with dog and monkey statue guarding the bridge at each side.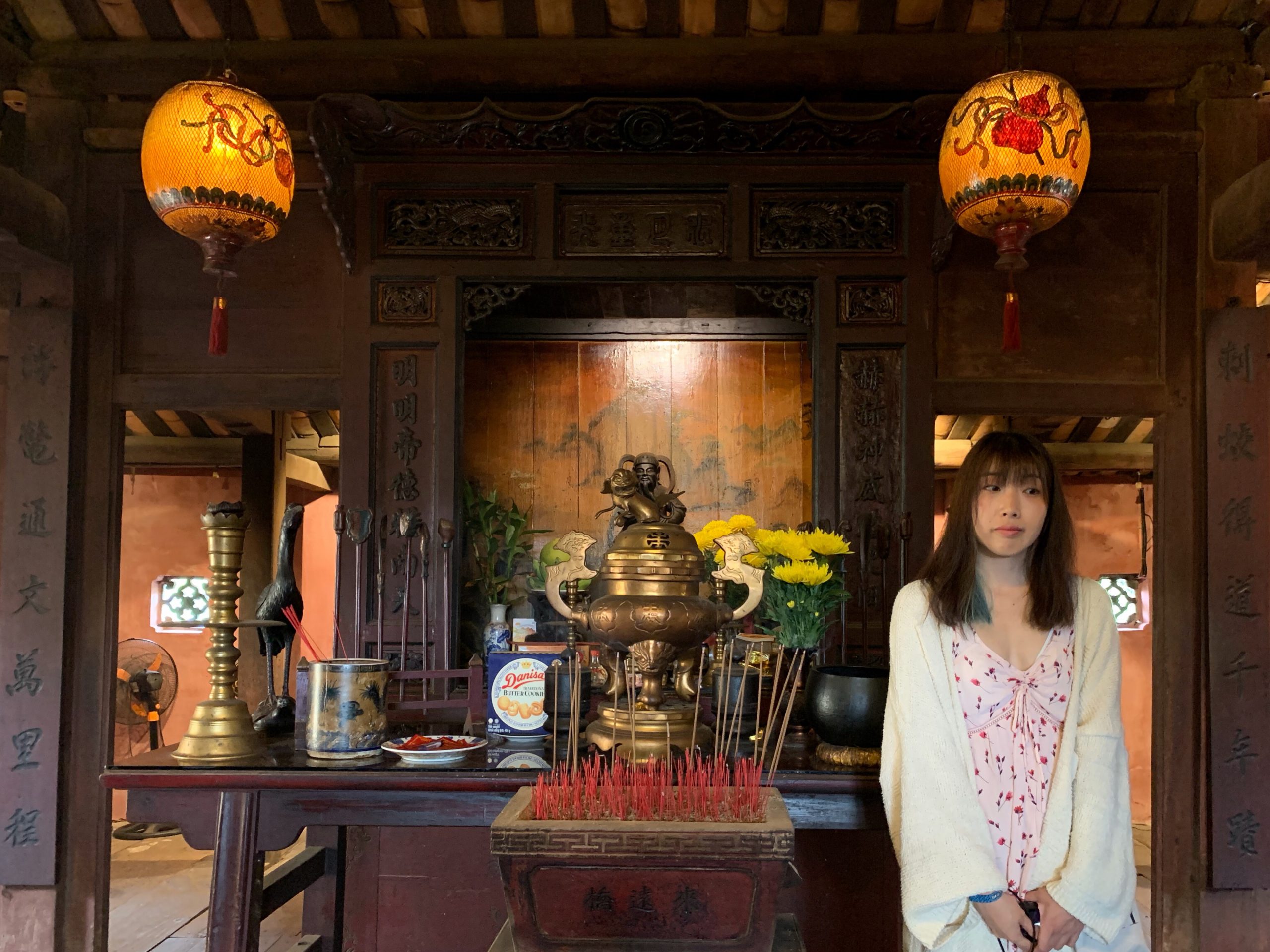 Quickly took a picture between two tour groups occupying.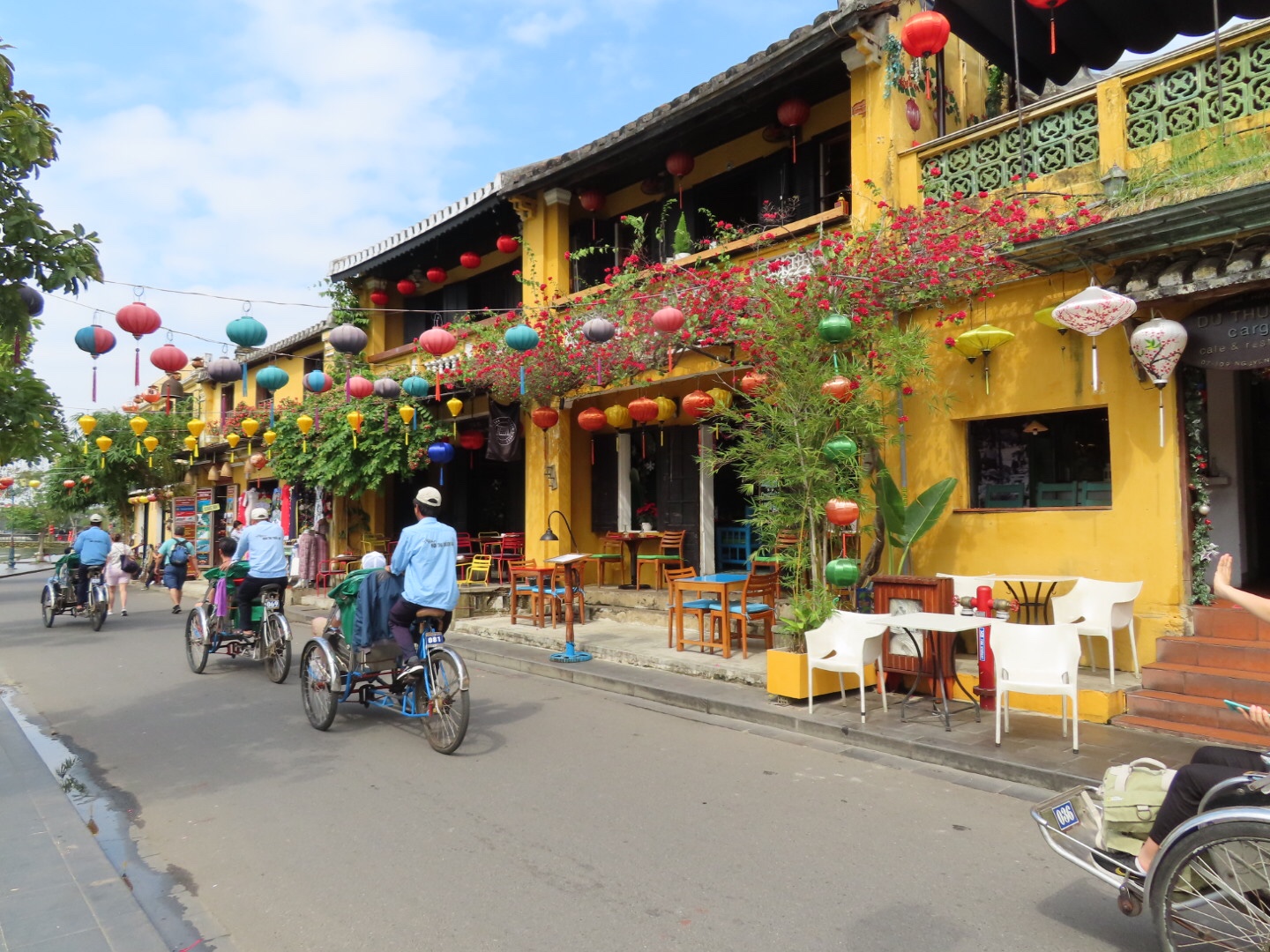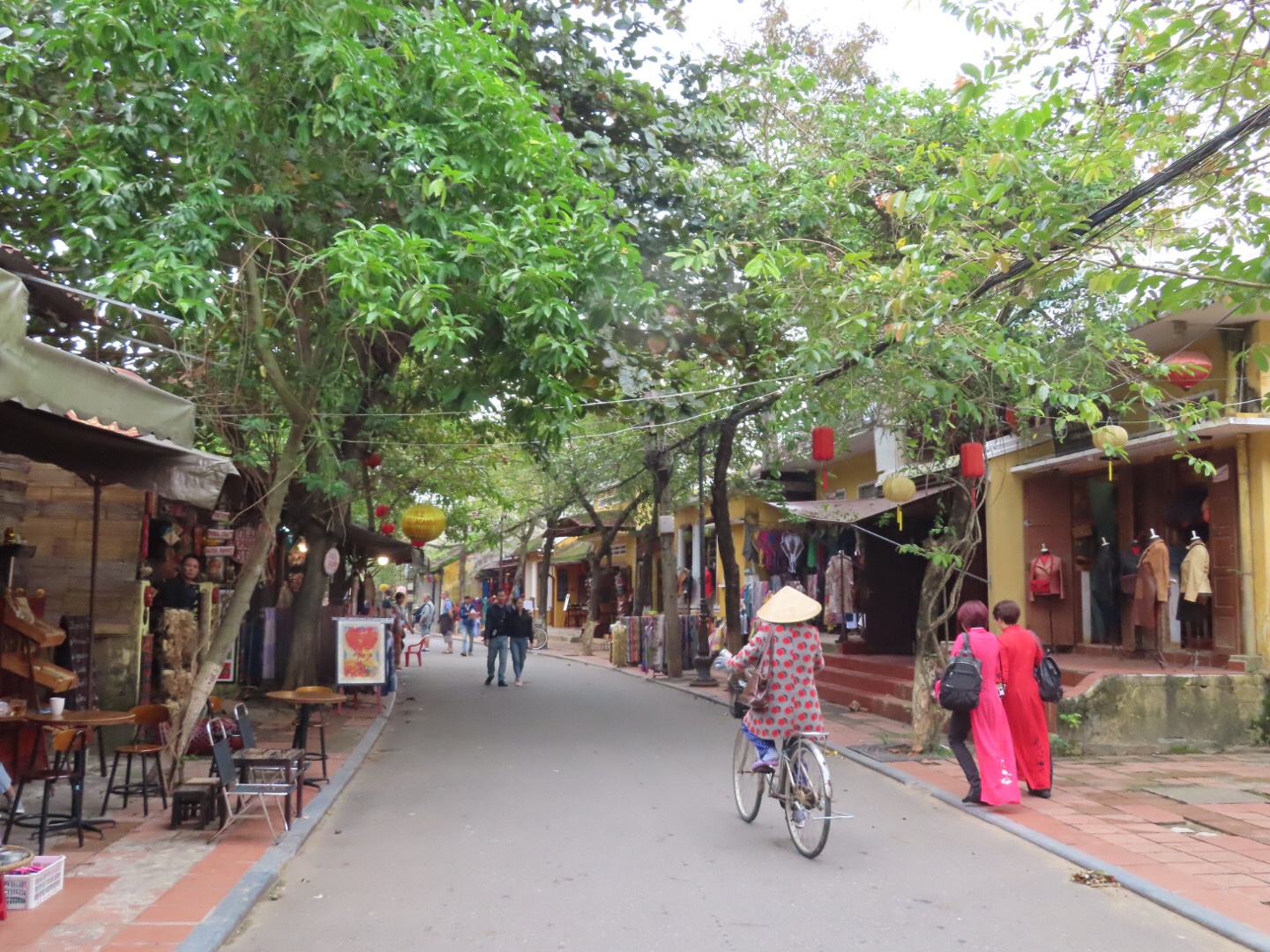 Touristic café's and souvenir shops.... too many of them
I don't know about you but Hoi An old town isn't for me (it can also be that I'm from China and I've seen many such touristic old towns) although it's certainly nice for some photoshot, if all you want is some photos: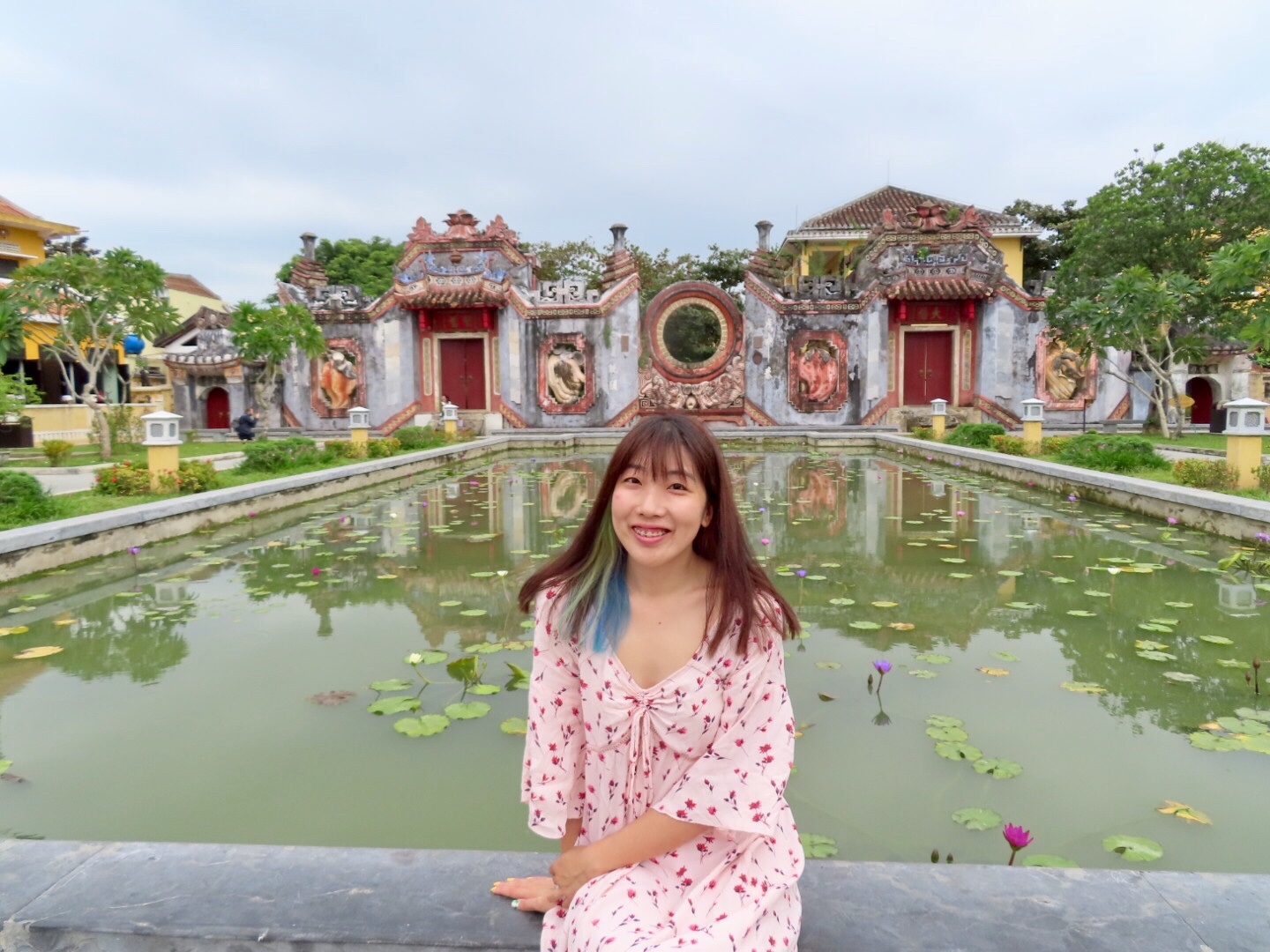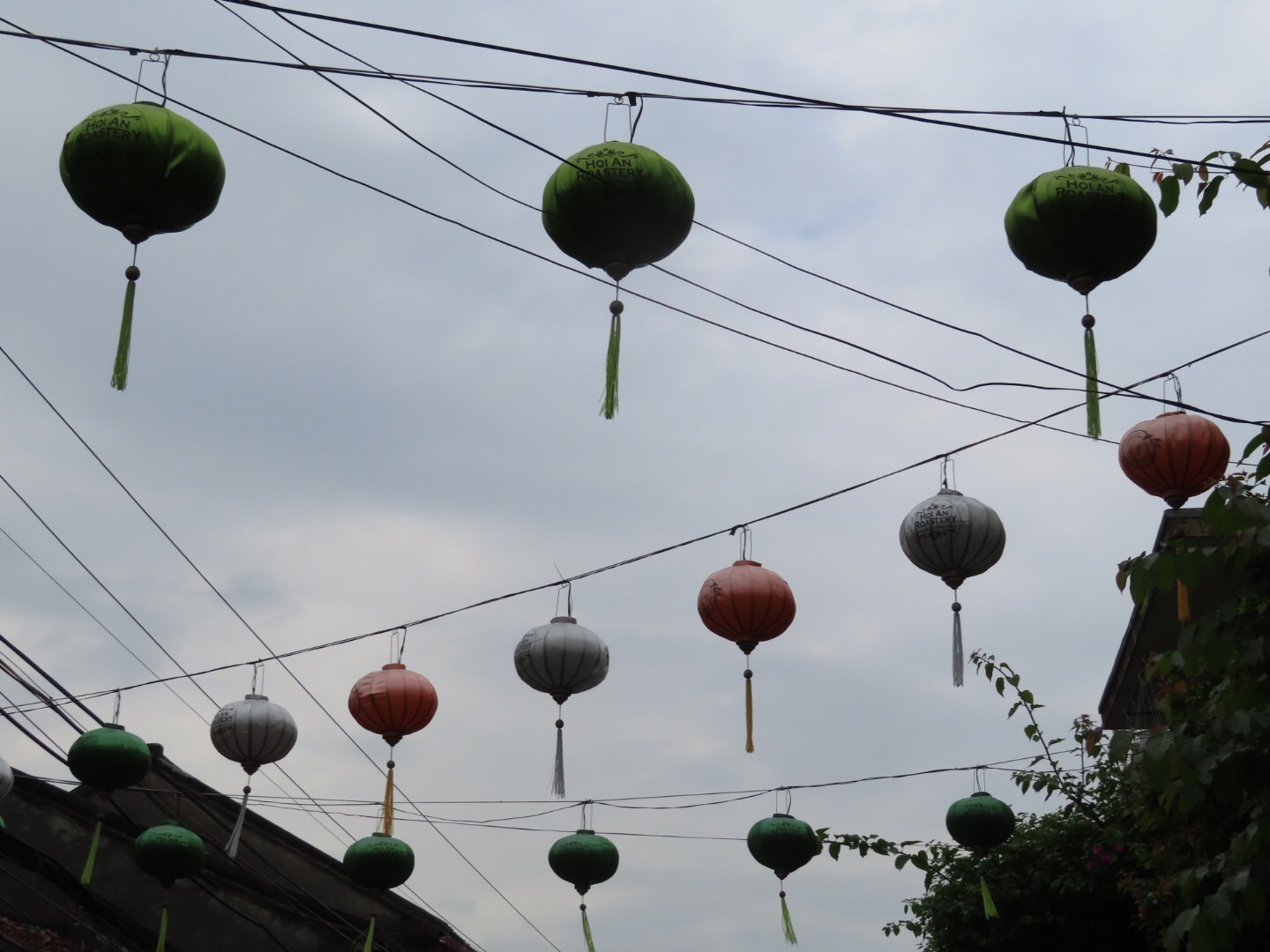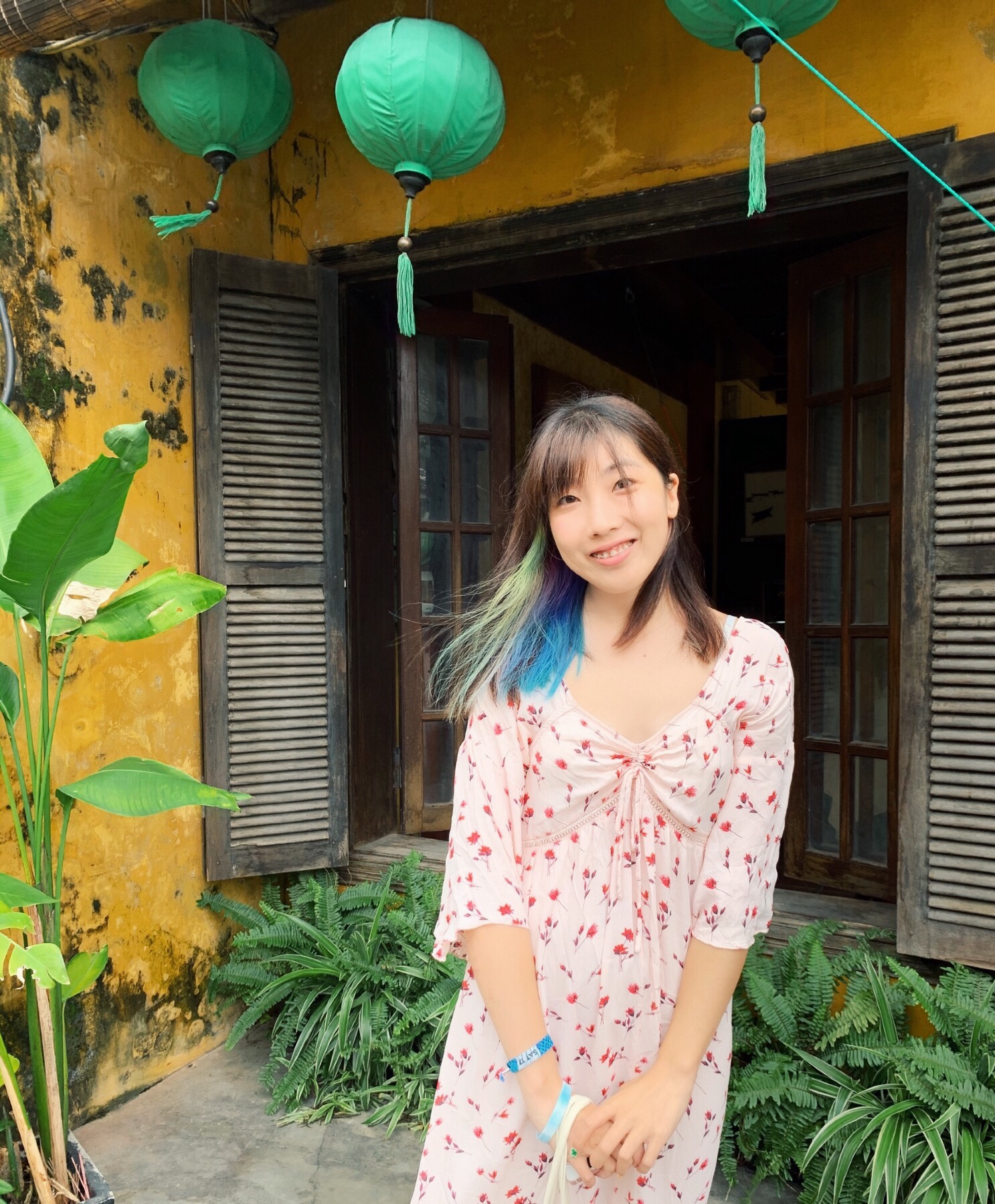 In case you still want to get there from Da Nang;
Grab costs ~300k vnd, if you travel by yourself and want to save some money, there's a bus from Da Nang (costs 20k, just use google maps to find a stop to get in). Or use the shuttle service from any hotel in Da Nang, 150k vnd per seat.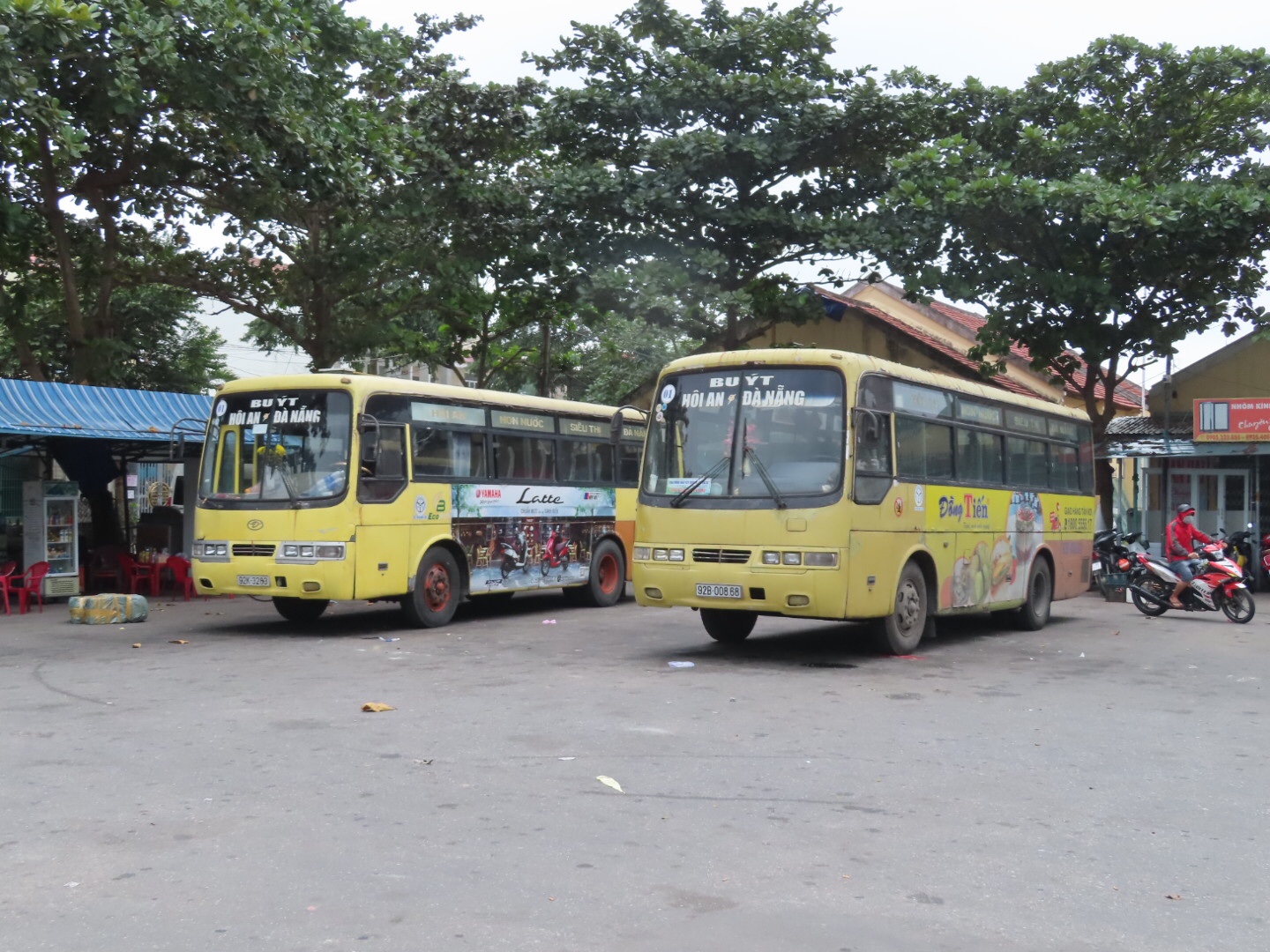 bus looks like this