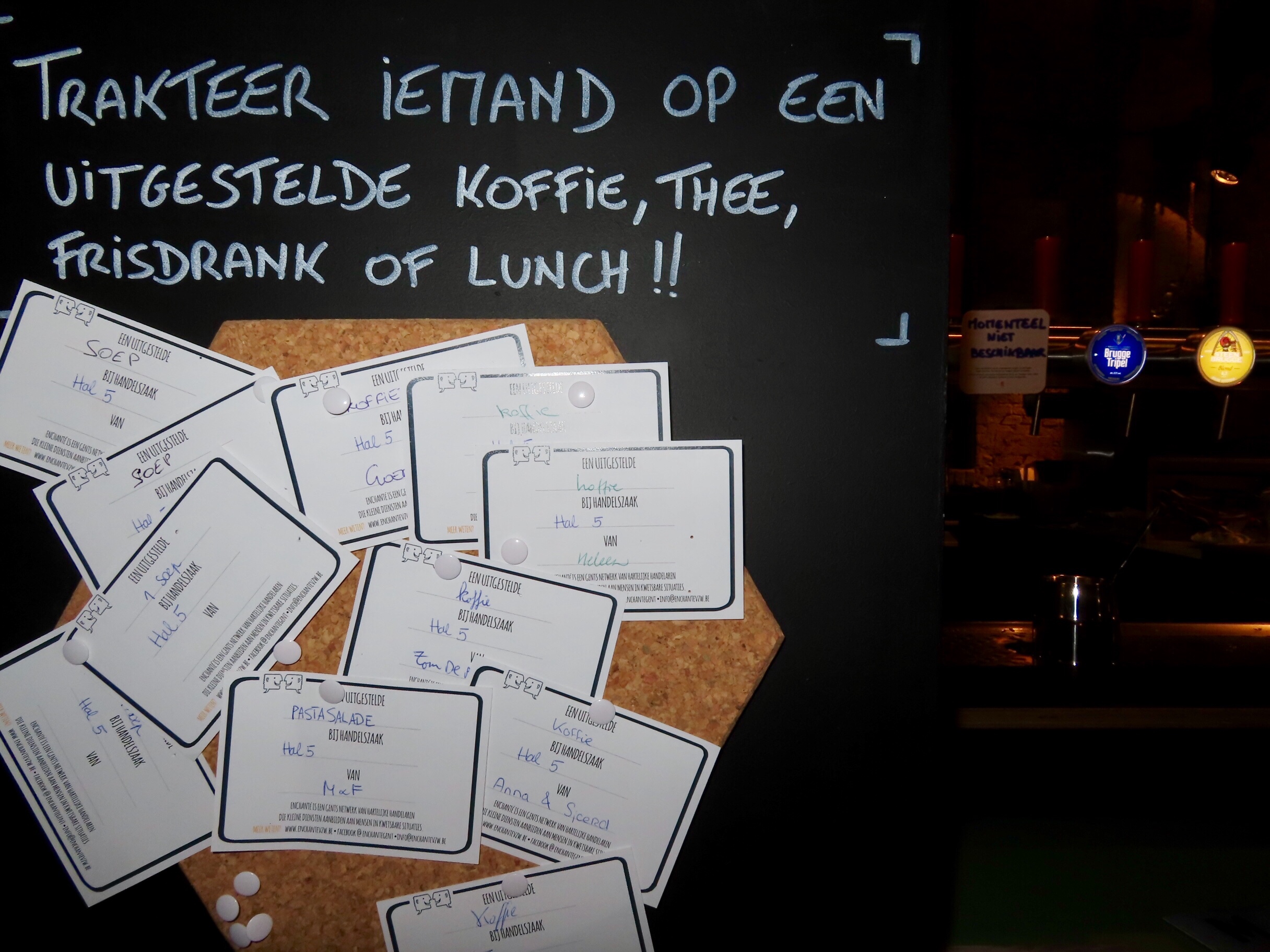 Today when I went for my coffee in the café downstairs, I discovered saw they have a board next to the cashier. There are a few cards pinned on the board. I tried to figure out what it is.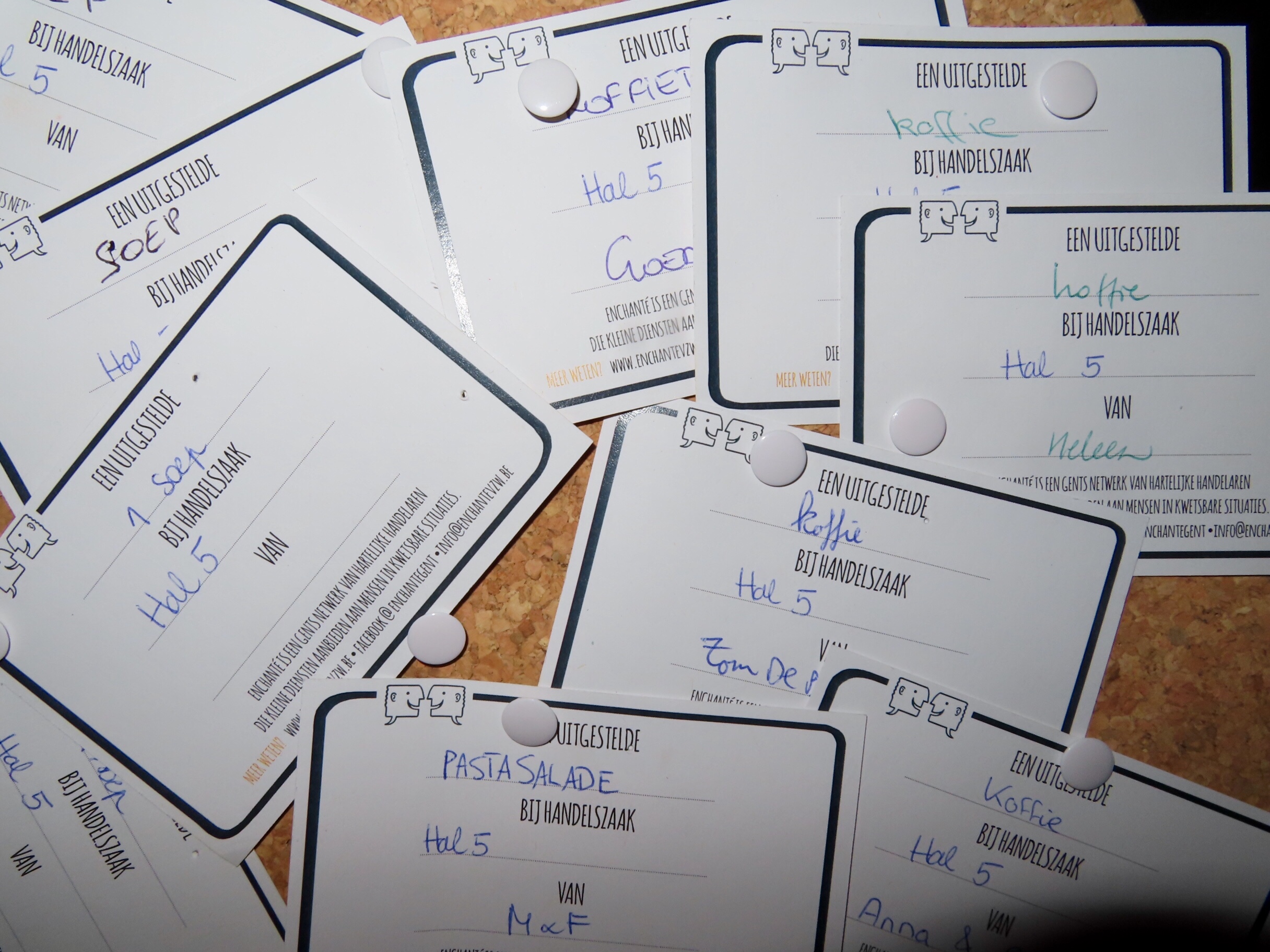 Turned out you can pay for a coffee/soup/cold drink/pasta for someone who might need it one day.
It's an initiative "uitgestelde dienst (delayed service)" made by an organisation called enchanté, of course alcoholic drinks can be treated.
I think it's an interesting initiave and glad to see people already start to use it.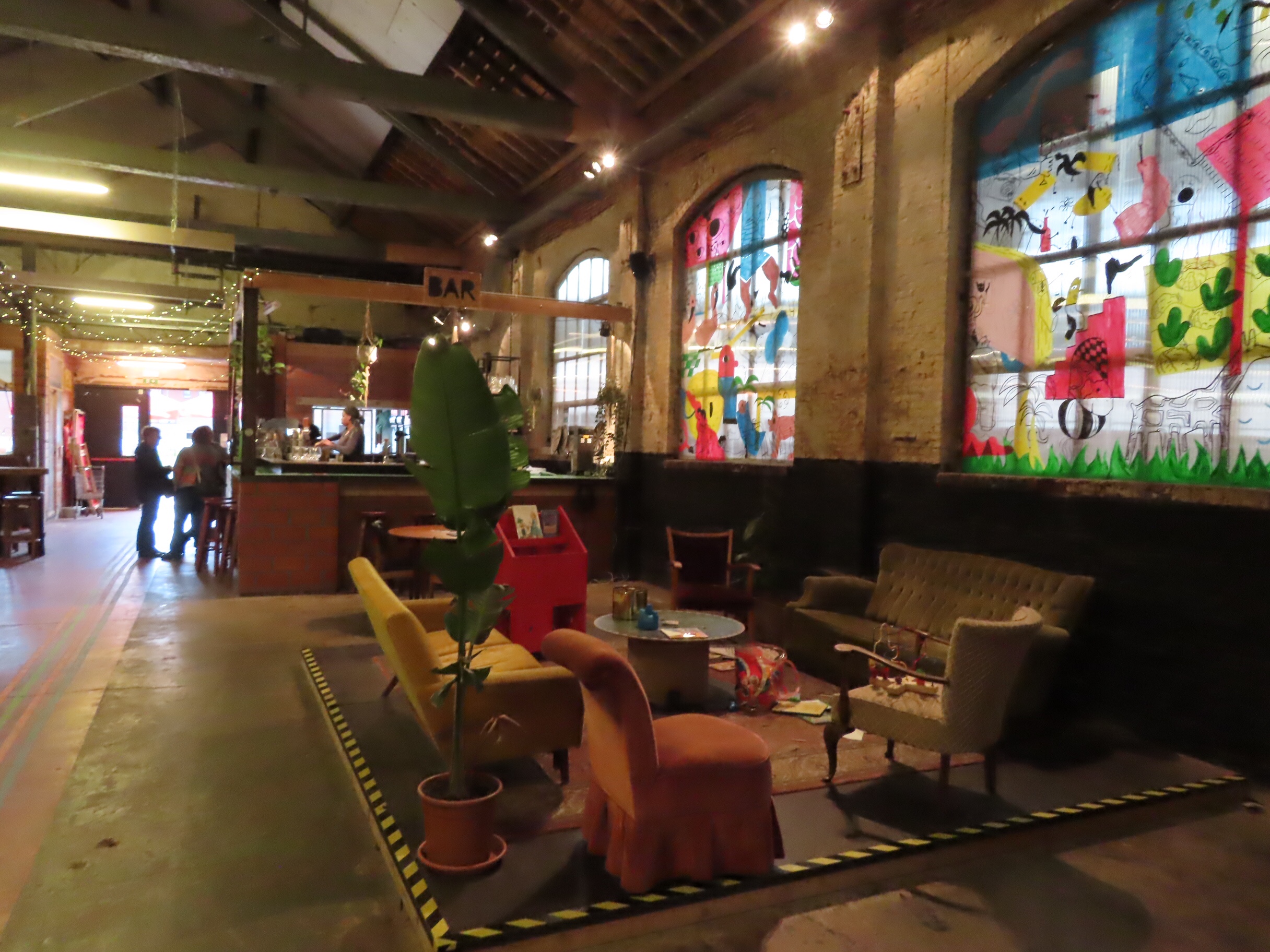 This is how the café looks like.
Will you treat stranger to a coffee this way? What do you think of the idea?

今天我去楼下喝咖啡的时候发现这家咖啡店的收银台上多了一个板子,上面钉着几个卡片。
再定睛一看,发现卡片上写着一杯咖啡,一份沙拉,一杯冰饮料,等。再一看,原来这个板子上的这些咖啡饮料是顾客买给陌生人的,如果你真的饿到不行可以来这里领取这些"免费"的咖啡和食物。
想法很有意思,大家应该很喜欢这个主意,板上已经有不少免费咖啡免费的午餐了。
你觉得这个想法怎么样?你会请陌生人喝咖啡吗?